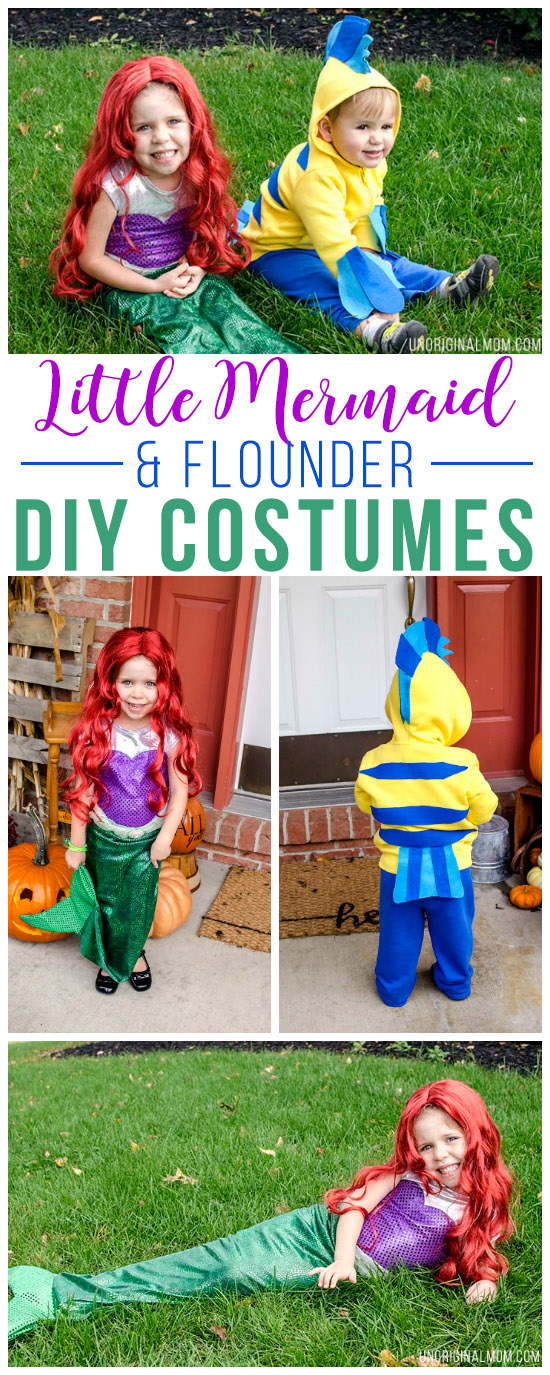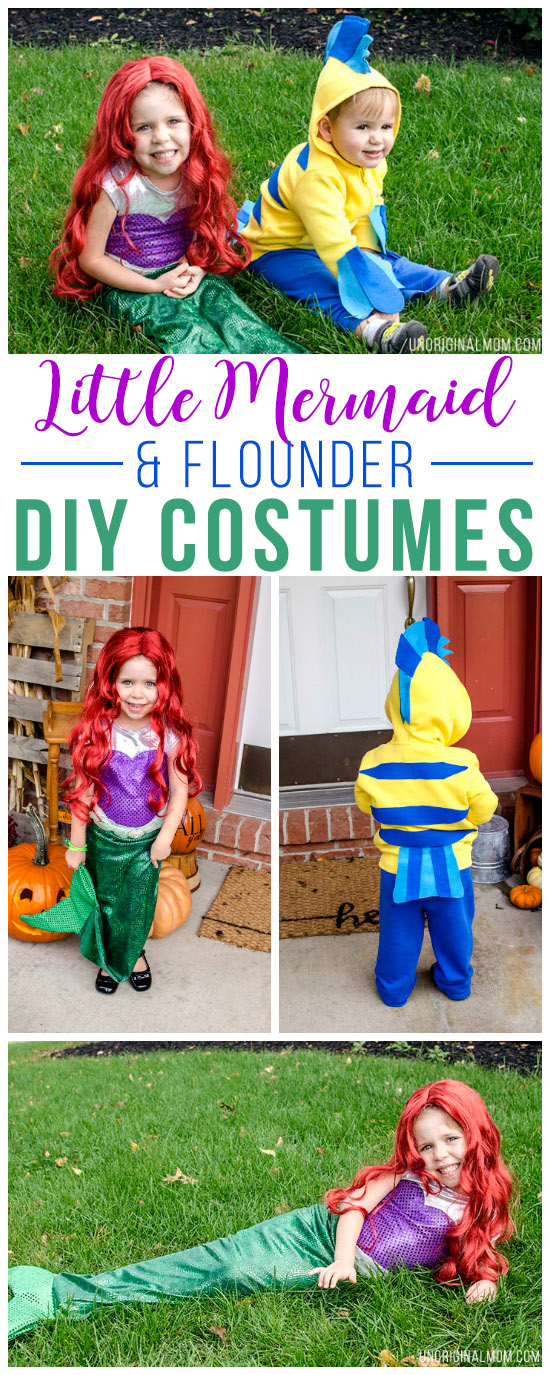 Happy Halloween, everyone!
This is a post that's become a tradition…sharing my kiddos Halloween costumes ON Halloween (or shortly before). I realize at this point, if you haven't already got a costume for your little ones, this post isn't really going to help you. But I'll be honest, this is more for me than for you ;-) Every year, I love going back through my previous Halloween costume posts and seeing how much my kids have grown since last year! (You can see our little Halloween costume Hall of Fame at the bottom of this post.)  I put so much darn work into the costumes that it helps me justify that a little bit by being able to immortalize them on the internet, haha. Plus, my kids are pretty darn cute – I'm definitely not biased at all, by the way – so if nothing else, I hope this post brings a little smile to your face!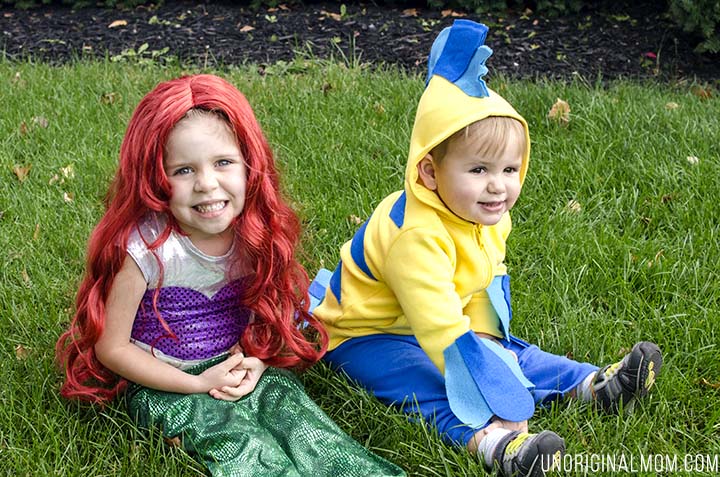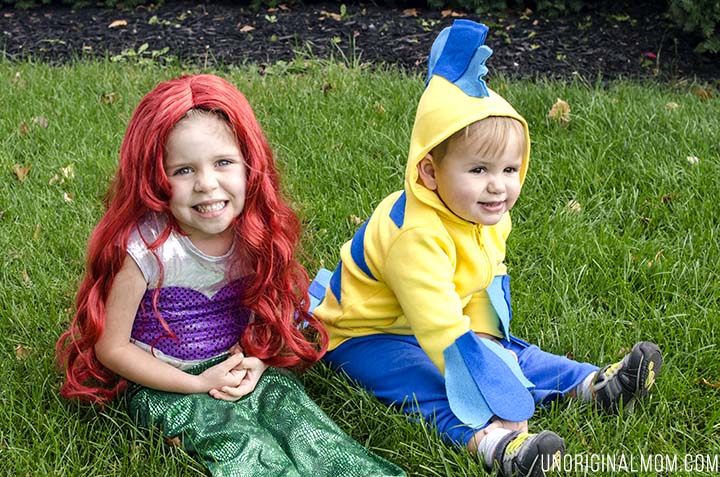 DIY LITTLE MERMAID COSTUME
This post contains affiliate links – click here to read my full disclosure.
I have the blessing (yes, let's call it a blessing) of having a very strong willed and opinionated little girl. When I asked her over the summer what she wanted to be for Halloween this year, after taking a little bit of time to think about it, she said she wanted to be a mermaid. And it couldn't be just any mermaid costume – it had to be one that she could put her legs in when she was sitting down so that it looked real, but also be able to walk. (Actually, originally she said she wanted her legs in completely, and when I asked her how she would get from house to house to trick or treat, her response was very matter-of-fact: "well, you can carry me." Oy.) Now, I should preface this by saying I am NOT a seamstress. In fact, I attempted my first solo sewing project LAST Halloween for her Minnie Mouse dress, and besides a Christmas dress I have barely even touched my sewing machine since then. So, I set to work desperately trying to find some sort of easy pattern or tutorial that would help me make this feet-in-feet-out mermaid costume.
Miraculously, I found JUST what I needed at Make It Love It. She has a terrific step-by-step tutorial for a DIY mermaid costume with a re-positionable fin, and I was able to follow it with no trouble!! Head over here for Ashley's tutorial.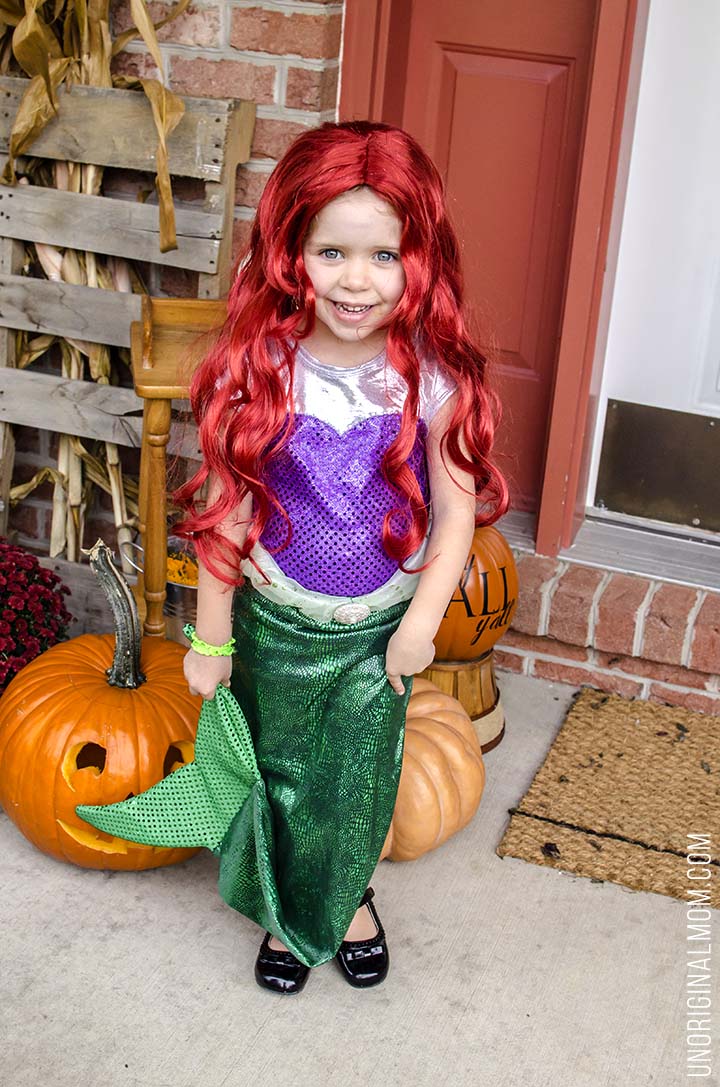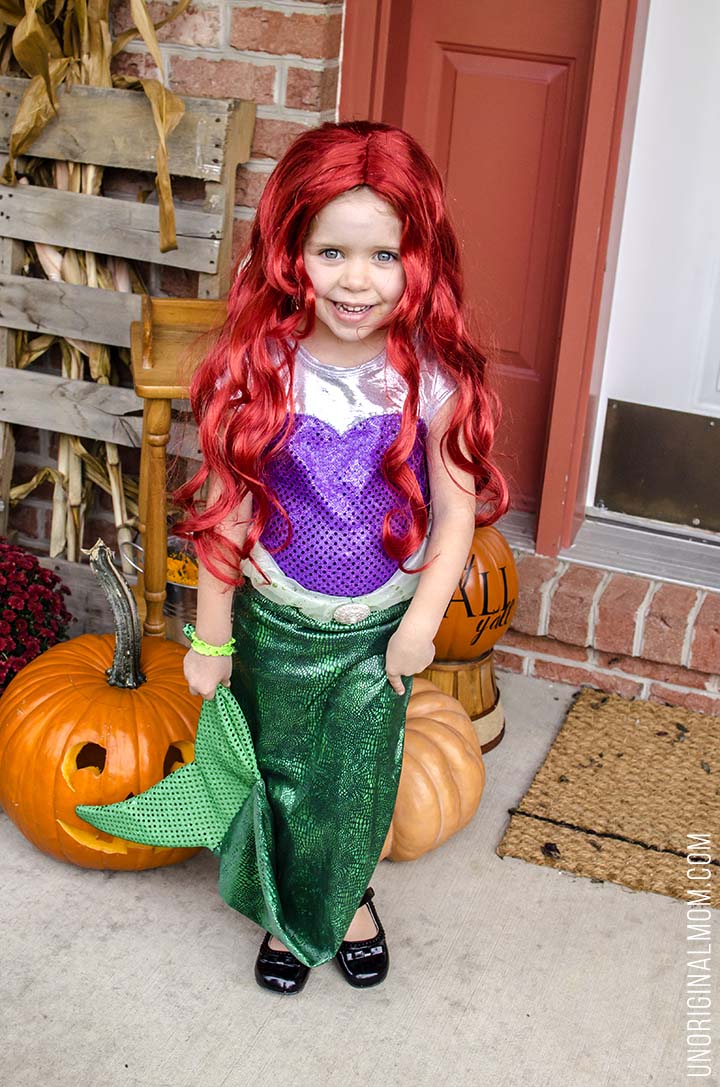 Essentially, it has a sort-of envelope flap on the back of the skirt, so that she can stand up and walk, while putting her wrist through a little loop that holds up the tail…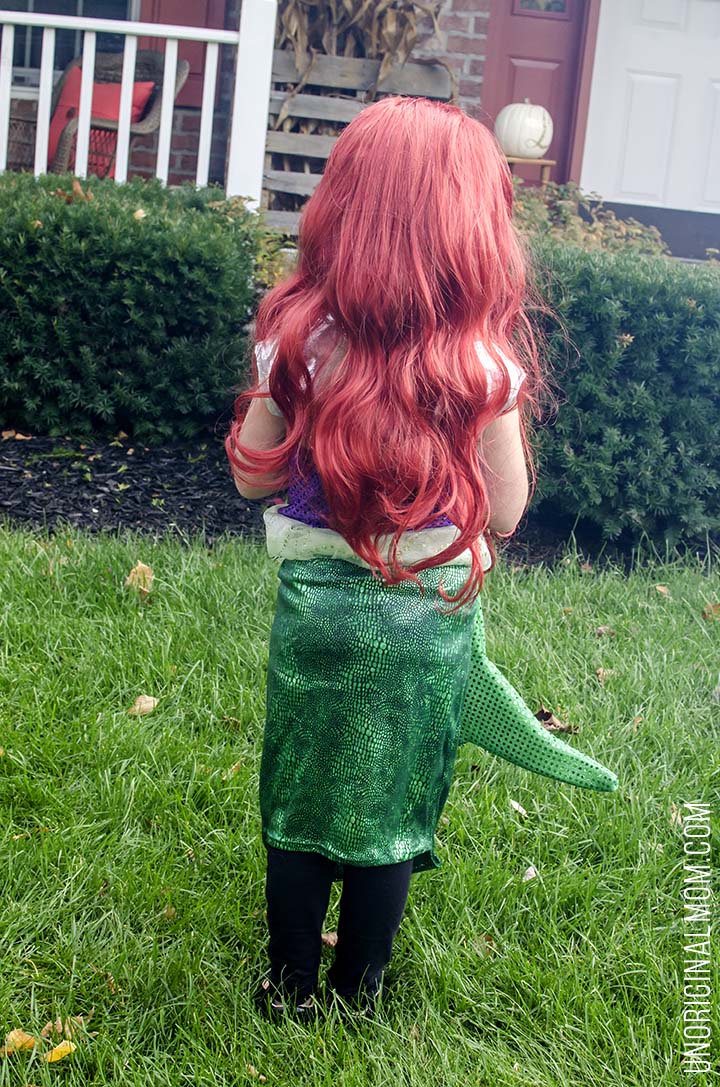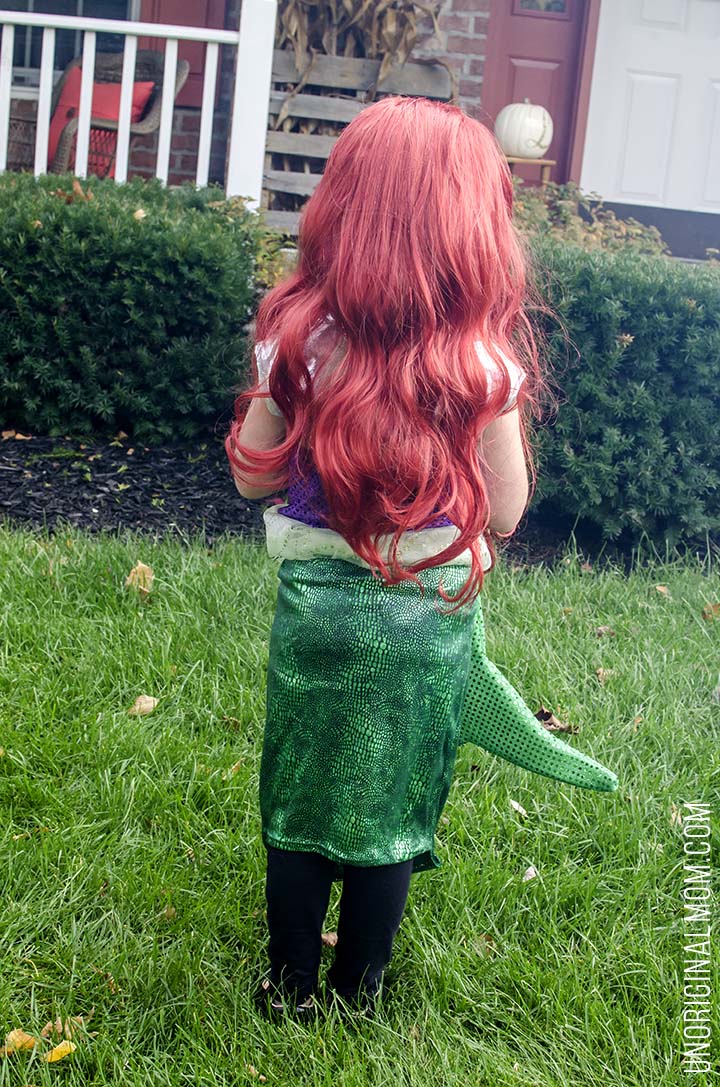 And then when she sits down, she can slide her legs inside the tail to be a "real mermaid." Perfect!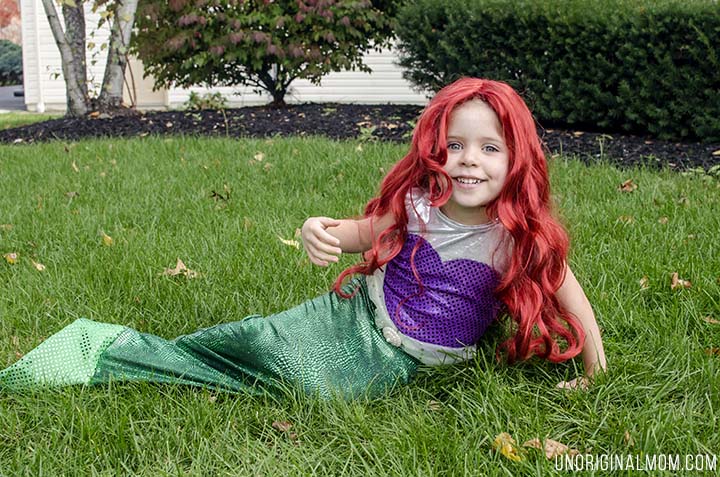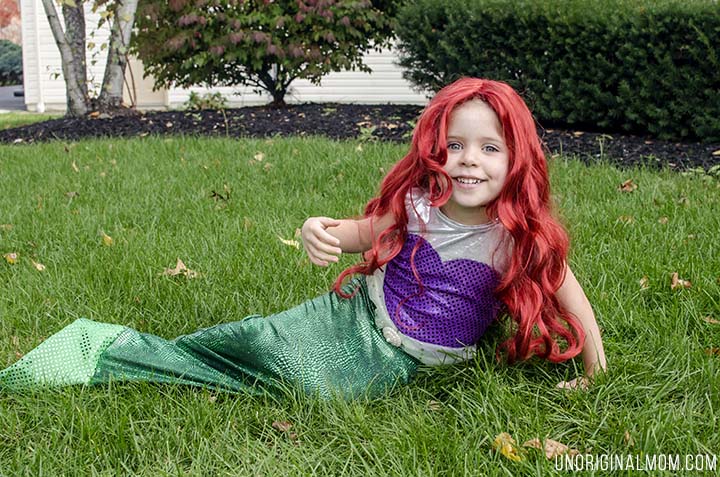 I modified Ashley's pattern just slightly – I skipped the built-in leggings and just had my daughter wear black leggings underneath her skirt, and I also added a little organza ruffle on the waist (another specific request from my daughter, sigh.) – for a little help on the organza ruffle I used this tutorial.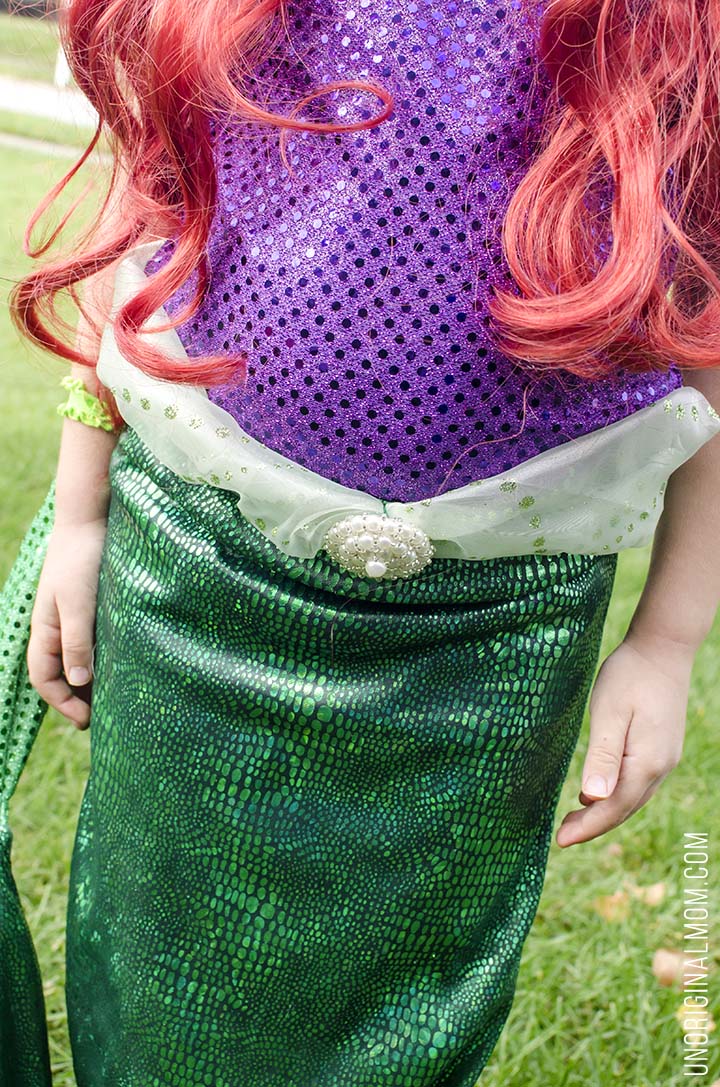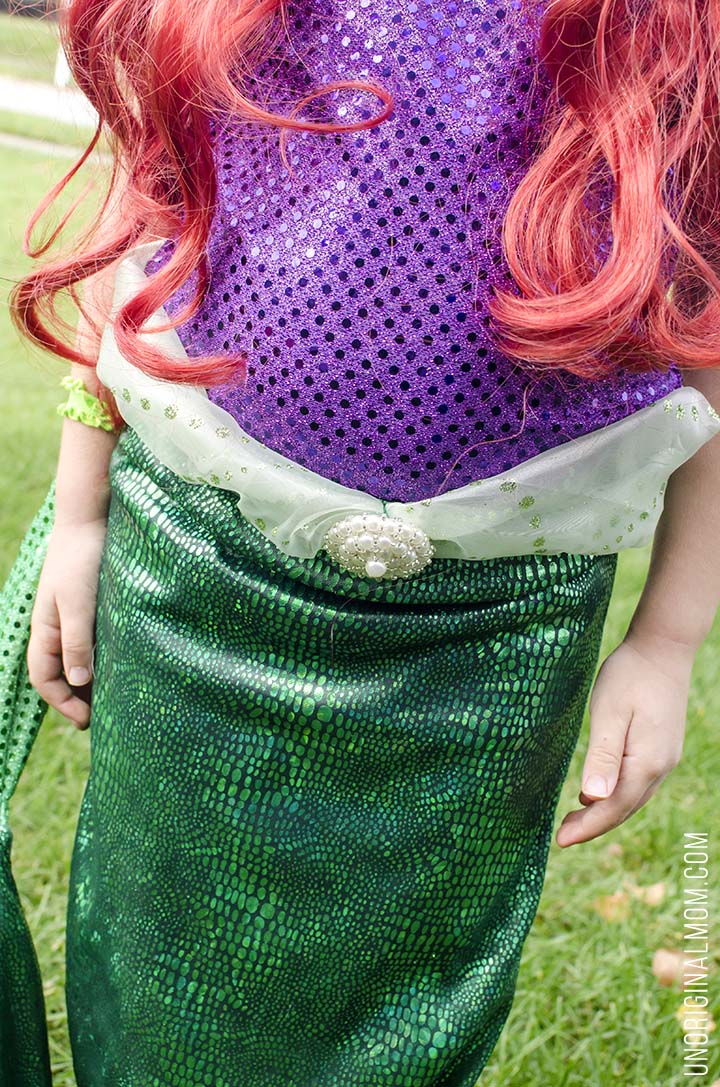 Because we were going for an Ariel costume, I just used purple sequined fabric for the top – even though my daughter requested a seashell bra. Yeah that's one thing she definitely wasn't going to get in this costume. Of course, she needed a red wig to complete the Ariel look. I ordered  this one from Amazon and it worked well.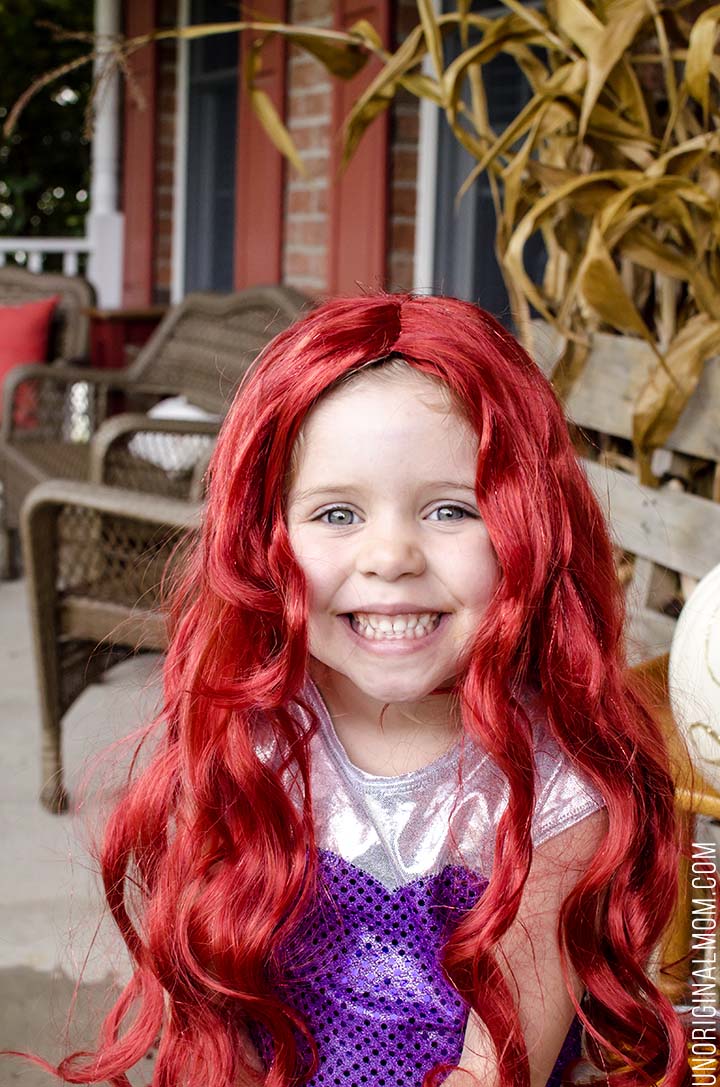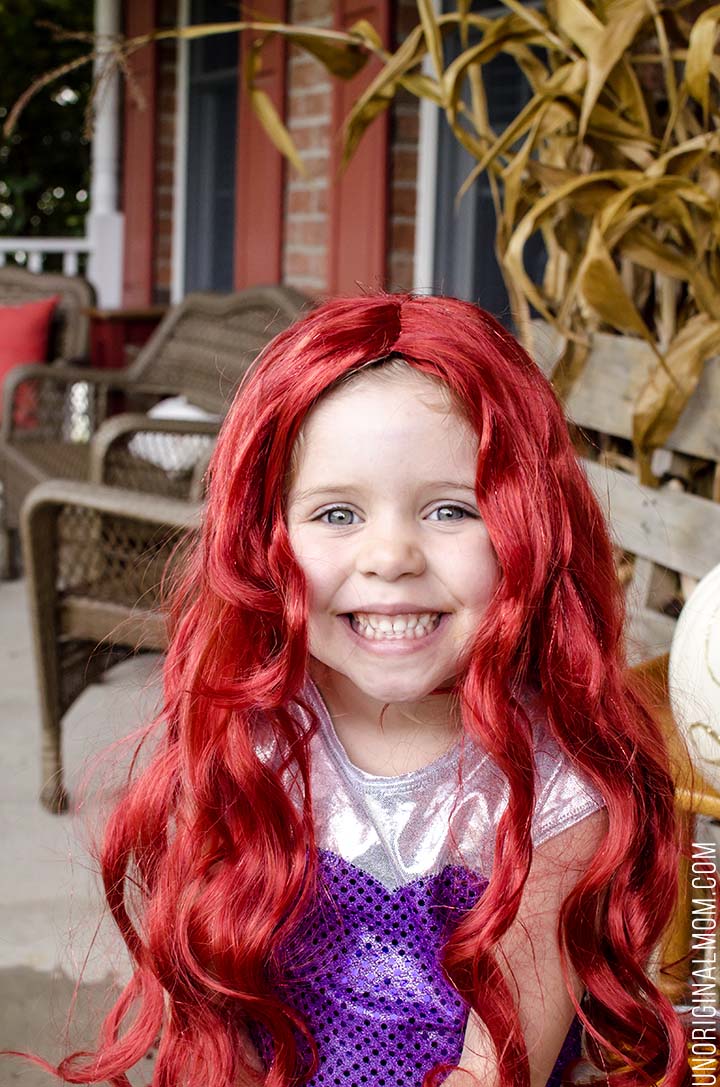 DIY NO-SEW FLOUNDER COSTUME FROM A HOODIE
Supplies:
Yellow hoodie (I used this one from H&M but that was several years ago. Primary.com also carries them here. Use code PRIMARYMEREDITHL28 to get 25% off your first order and free shipping at Primary.com!)
Blue pants/sweatpants/leggings (I found some sweatpants at Walmart, or you could also order these pants from Primary.com)
Blue & teal felt
hot glue gun
This is probably the last year we'll be able to make my son dress as a sidekick to his sister, so I took full advantage of it and made him a little Flounder costume. This one was completely no-sew, though! I just took a yellow zip up hoodie and used a photo of Flounder as a guide to cut out felt fins and stripes. Then I hot glued them to the hoodie – easy peasy!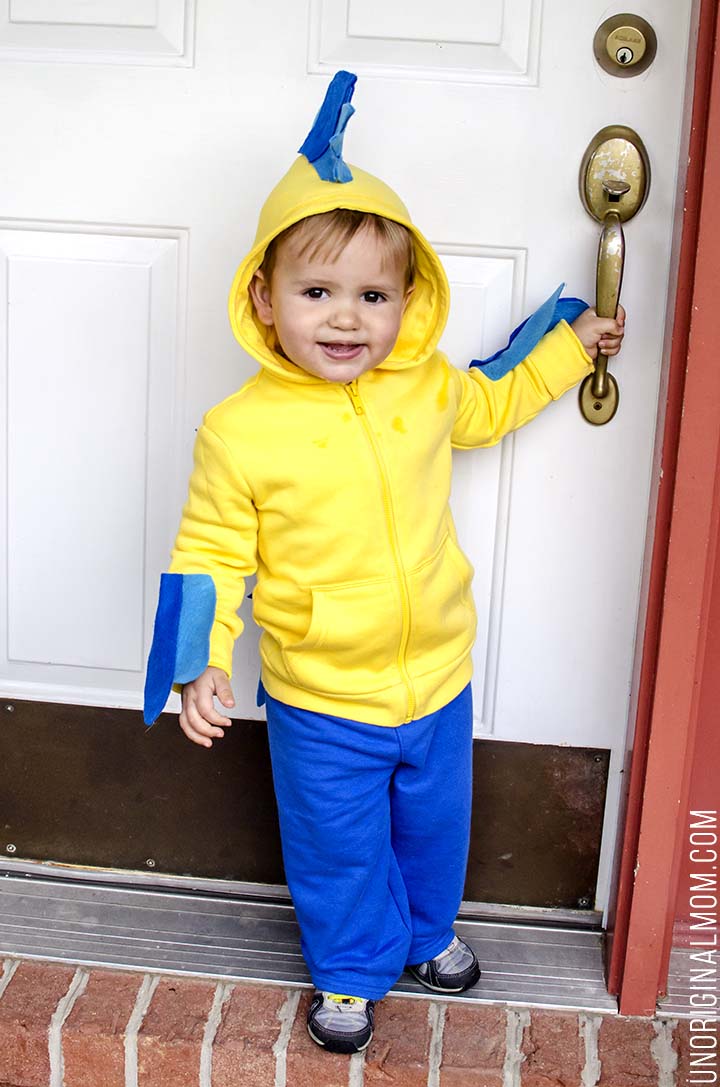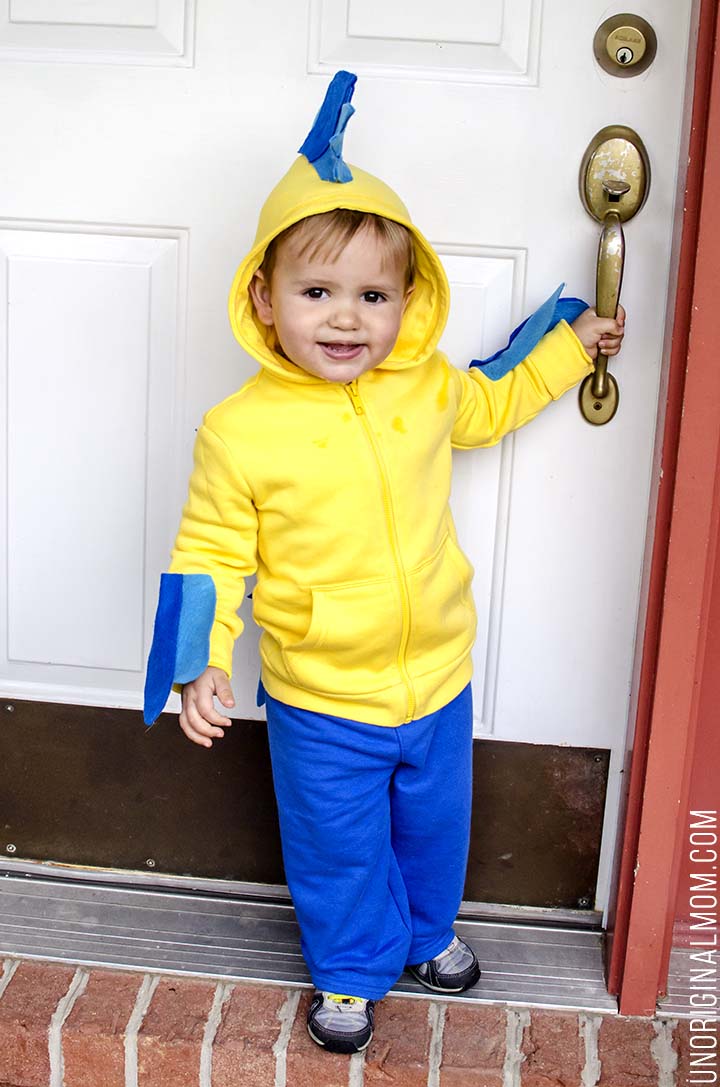 I started by sketching the fin shapes on a paper bag, and once I was happy with them, used them as pattern pieces to cut them out of felt.
The fin on the top of the hoodie was the trickiest part. The teal felt was all one piece, but in two identical layers…I glued them together at the top and then at the bottom I sort of "sandwiched" the top of the hoodie between the two pieces. Then, once it was glued onto the hood, I cut the dark blue pieces and hot glued them on either side of the teal fin.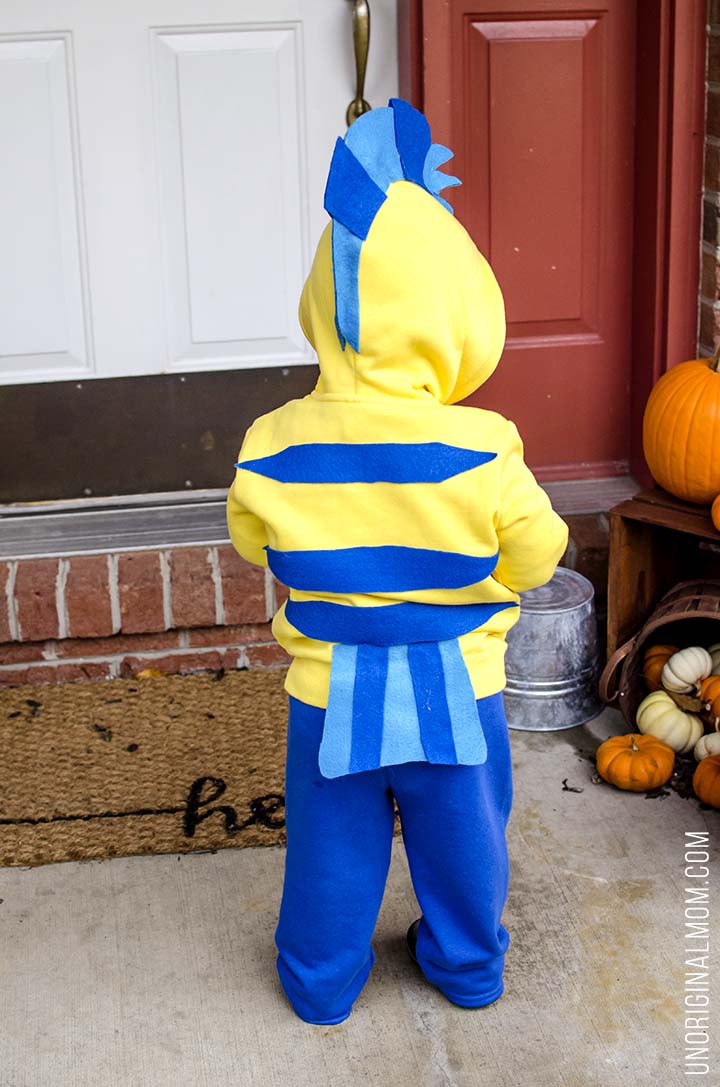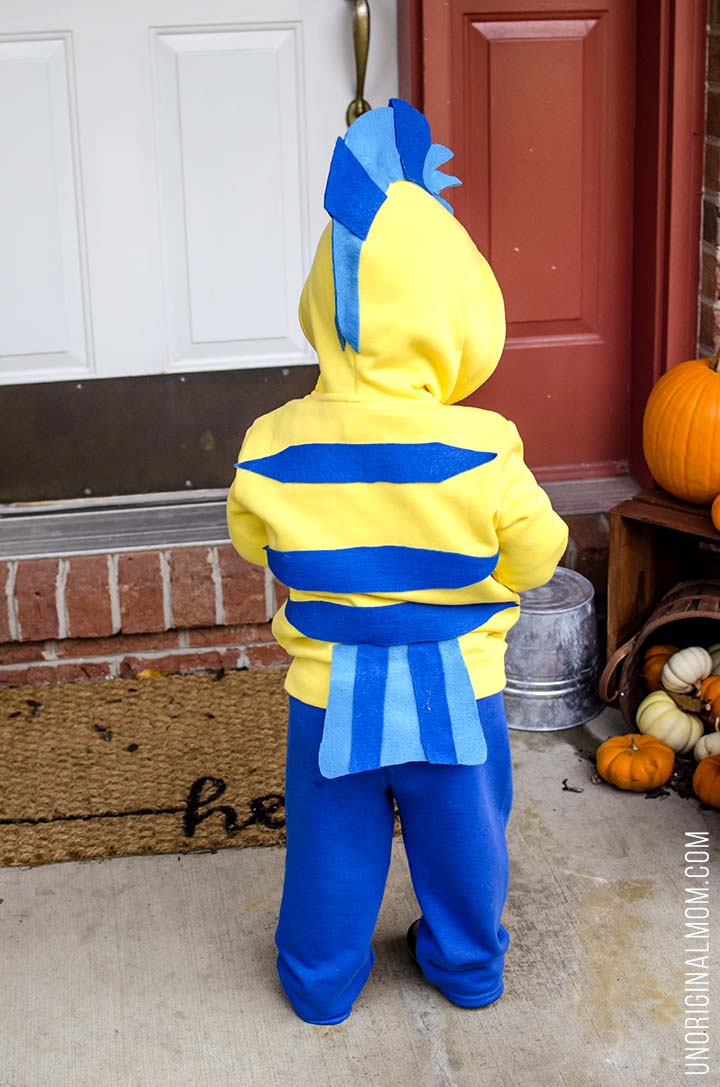 And the best part – they look super cute together!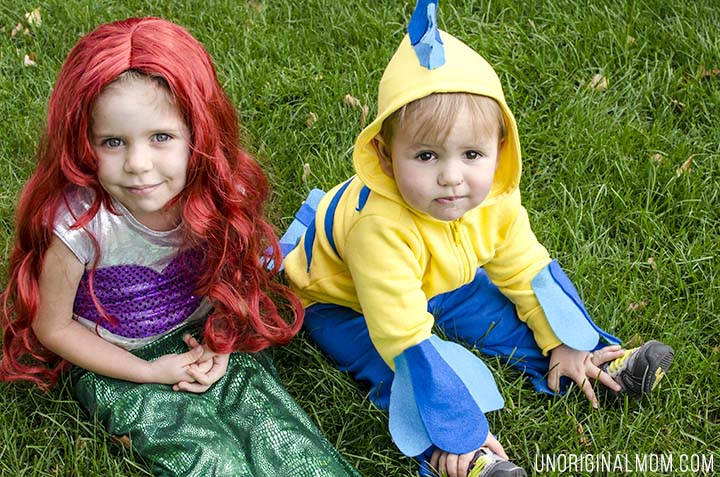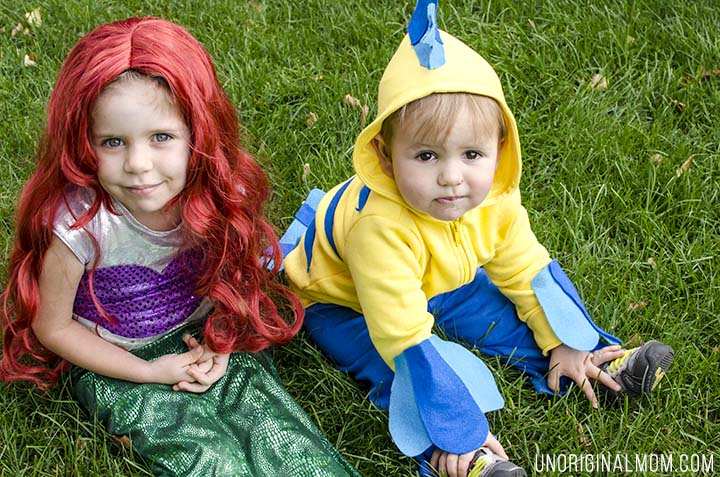 And because I can't help a walk down memory lane, here are my daughter's DIY costumes from previous years: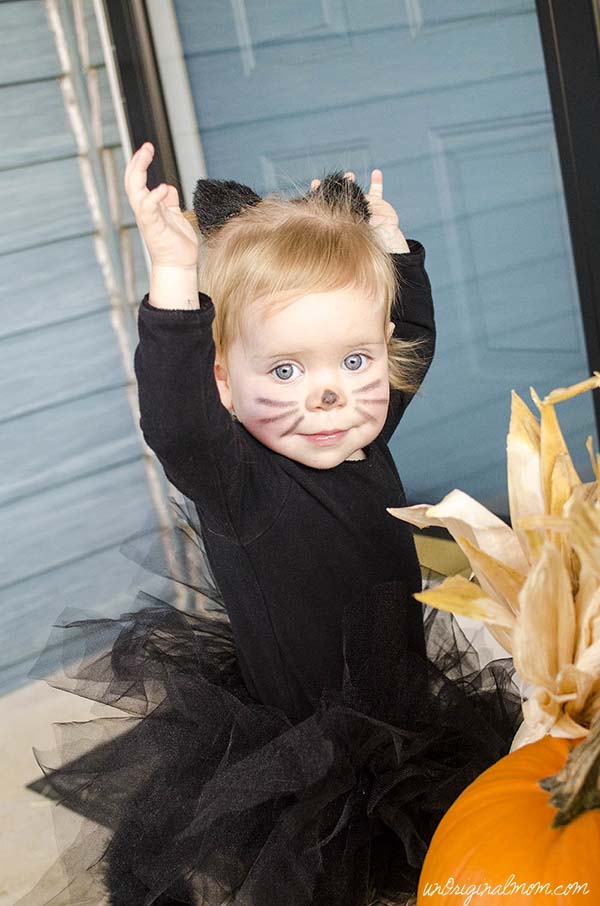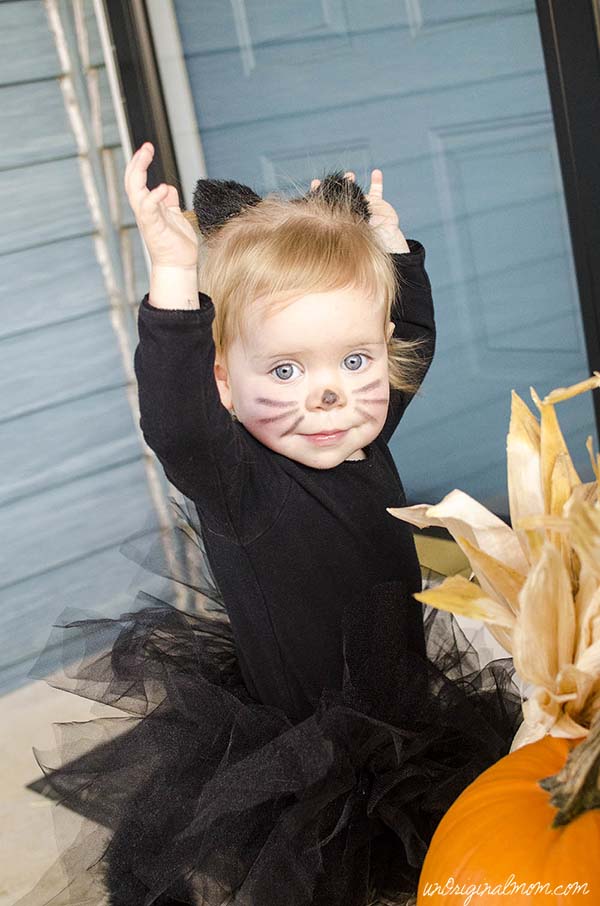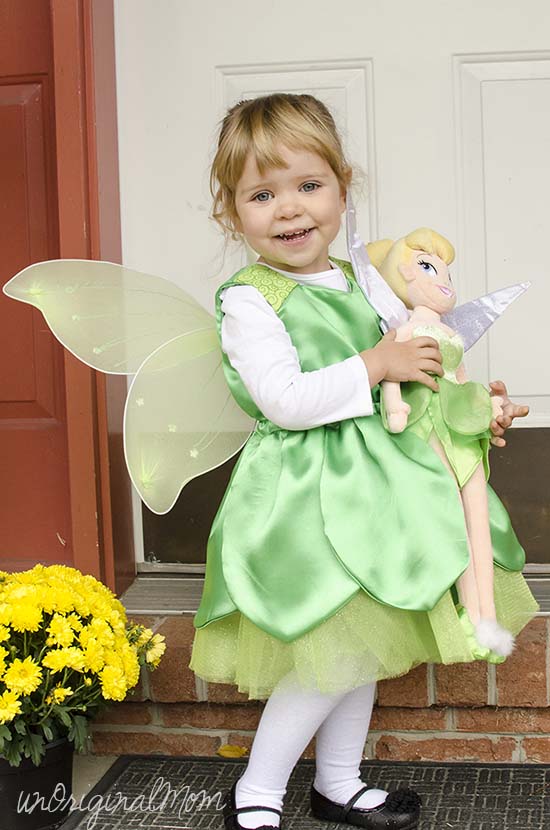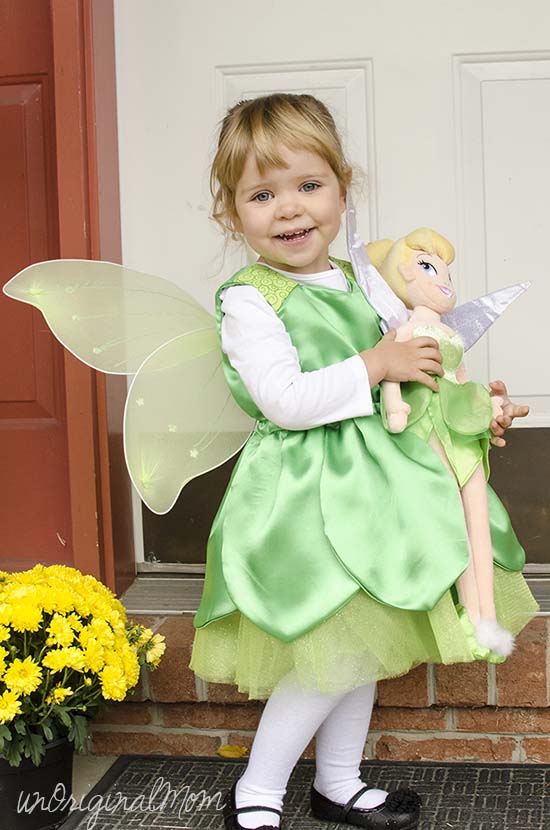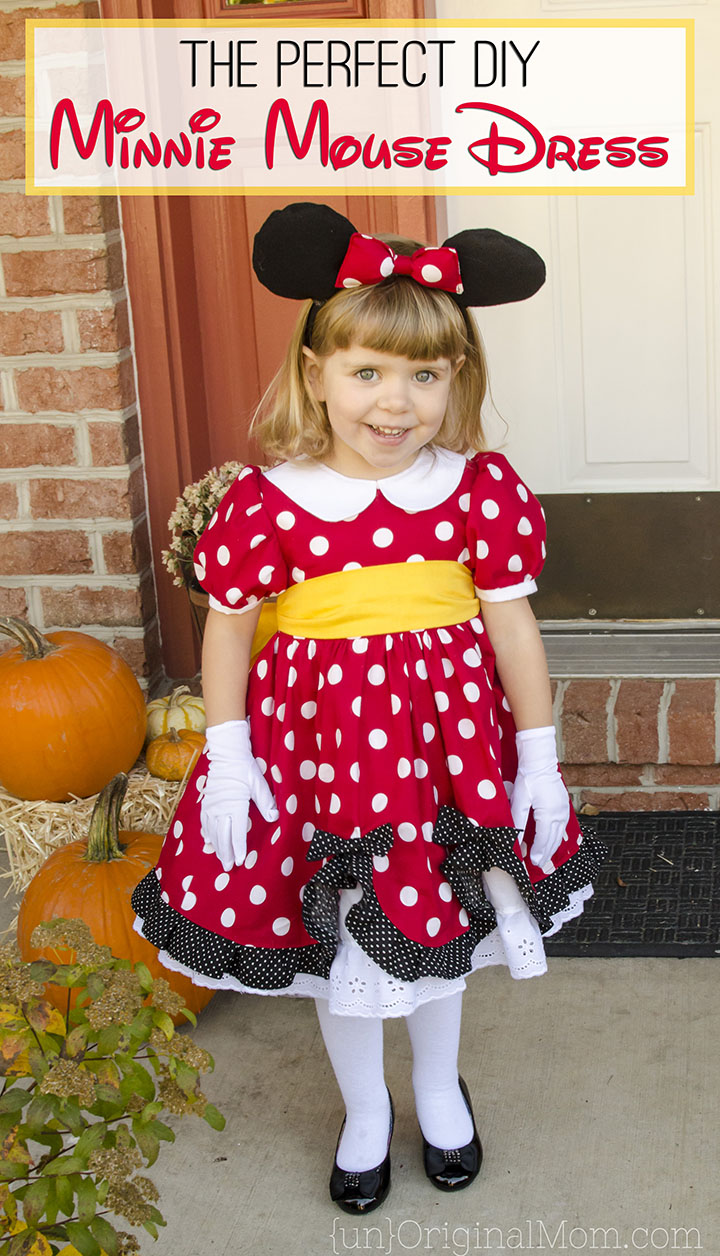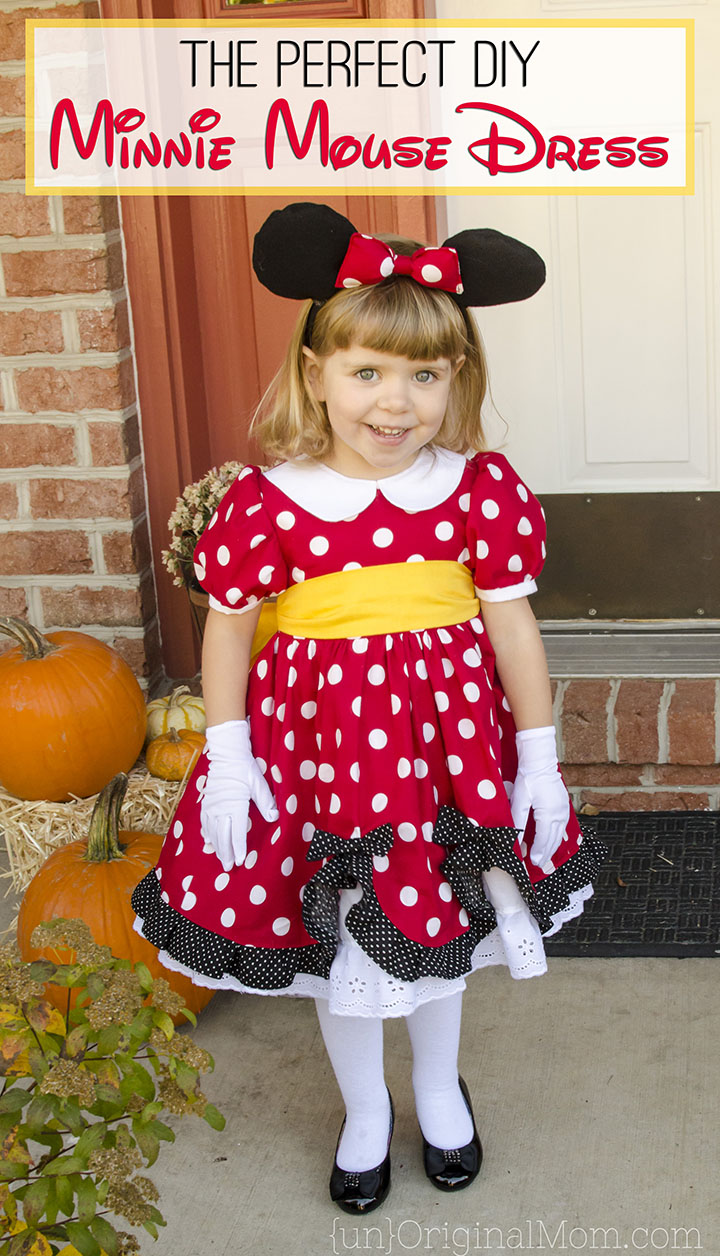 (Gosh, she is growing too quickly!)
UPDATE – a few more recent Halloween costumes…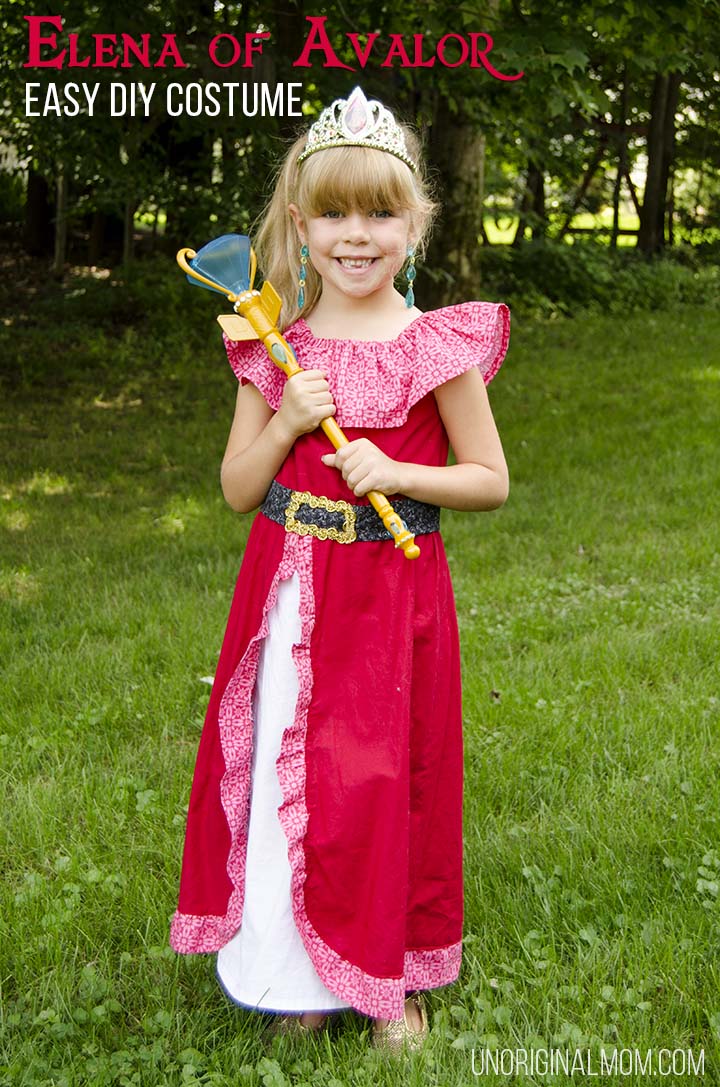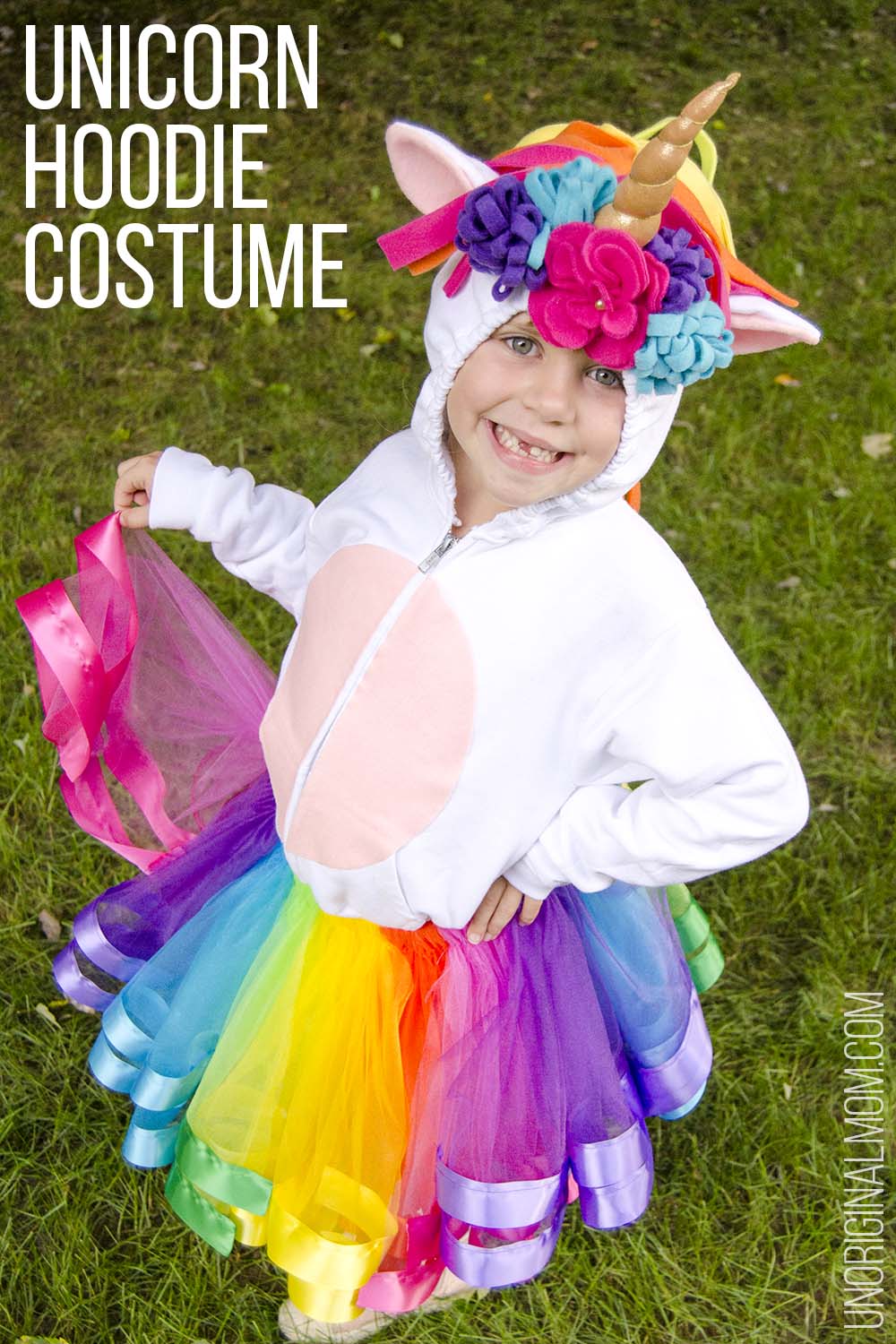 Happy Halloween to you and your family – I hope it's a memorable one!
MORE CRAFTY DISNEY IDEAS!
This post contains affiliate links. See my policies & disclosures page for more information.
MORE FUN HALLOWEEN COSTUMES FOR KIDS
Here are some more great ideas from my blogging friends!
Sharkboy & Lavagirl Costumes – Houseful of Handmade
Golden Snitch Costume – Suburban Wife City Life
Plants vs Zombies Costume – Twin Dragonfly Designs
DIY Bee Costume – Cutesy Crafts
Disney Maui Costume – See Lindsay
Dice Costume Boxtume – Sugar Bee Crafts
Teenage Mutant Ninja Turtles Costume – The Scrap Shoppe Blog
No-sew Ninja Costume – Paging Supermom
Tutu & Cupcake Costume – Sew What Alicia
Monster Costumes – Simple Practical Beautiful


Get your copy of my FREE meal planning binder!
Sign up to get a free copy of my meal planning system - an 11 page printable meal planning binder, complete with a pantry inventory, shopping list, and more to help get on top of your menu each week!