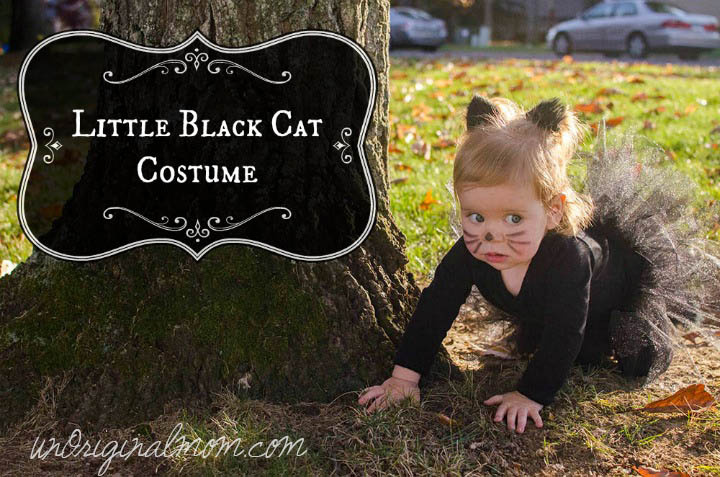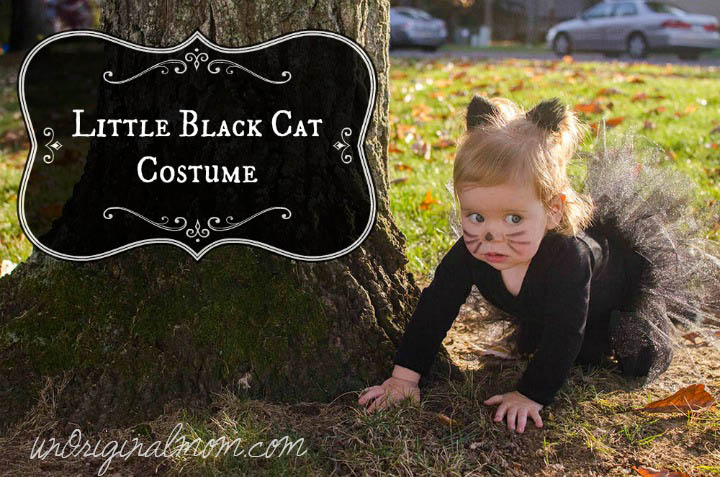 I know I'm a day late, but I wanted to show off my little girl's Halloween costume…she was too darn cute in her little black cat costume!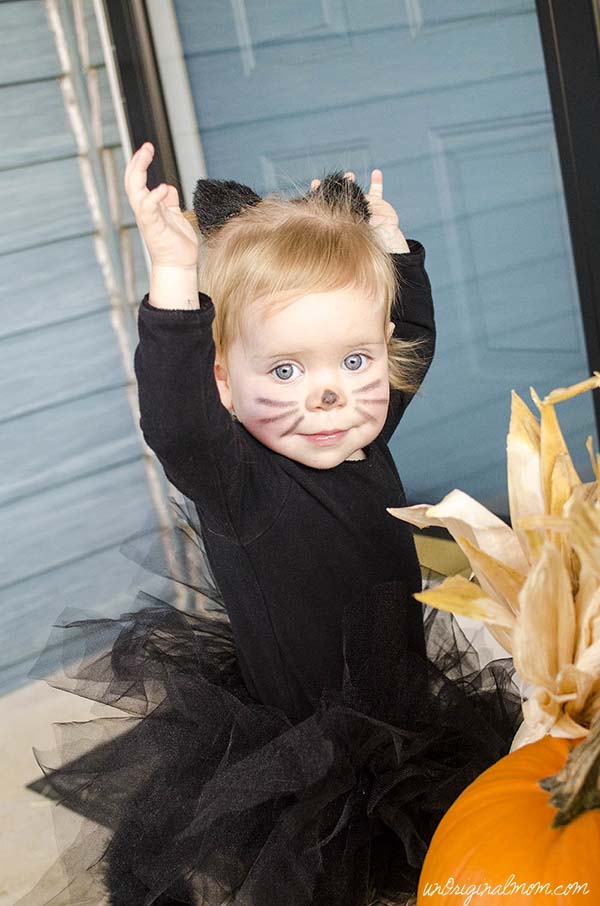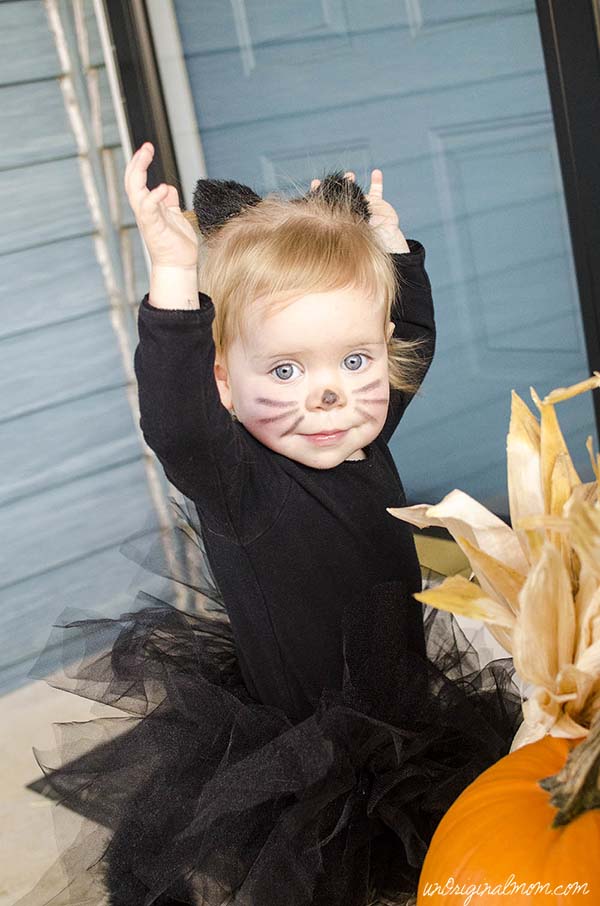 I originally wasn't even going to make a costume for my 15 month old – we didn't have anywhere to go for Halloween, and had another commitment during Trick-or-Treat night.  But my sister convinced me (there was really very little convincing she had to do!) and when I found the idea and a tutorial from Do It Yourself Diva, I knew it was a project I could do easily and inexpensively!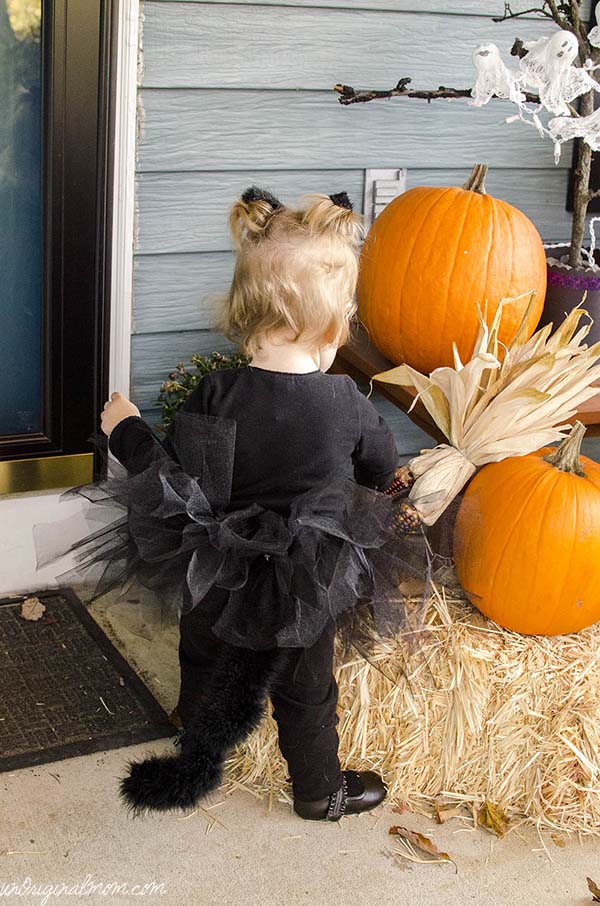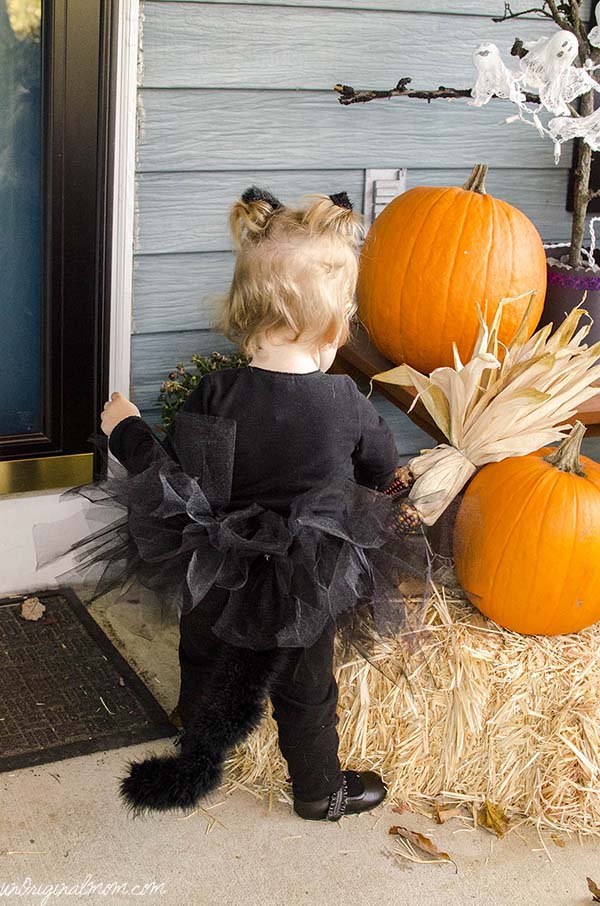 The tutu was done in 20 minutes – I made it the same way that I did her 1st birthday tutu.  I used 2 yards of black shiny tulle, cut into approximately 6 x 18″ strips.  I made little ears hot glued to hair clips using craft fur and felt.  The tail was a bit trickier…I tried using a bunch of black pipe cleaners wrapped in a craft boa, but no matter what I did I couldn't get it to stay up, so it was a little droopy.  Still cute, though!
I'm glad I threw together a quick costume for her – we ended up visiting my husband at his office, my sister on campus between classes, and my dad at his office.  It was a fun afternoon and we got lots of smiles!  The photos are precious to have, too.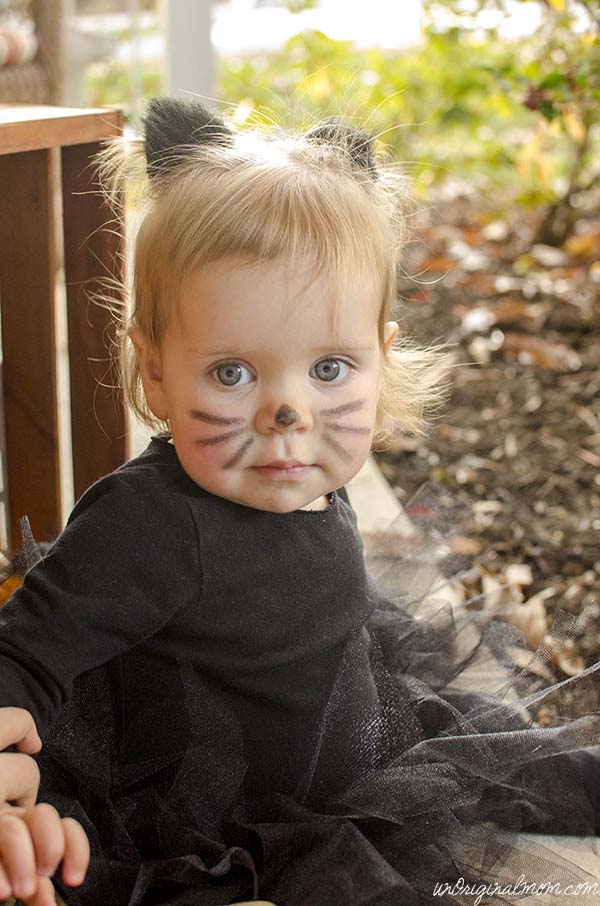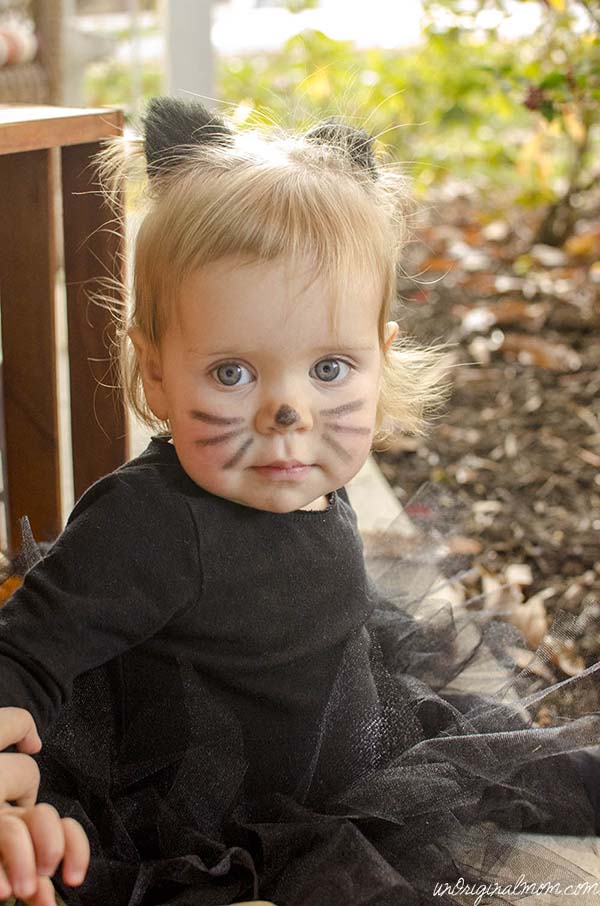 Get your copy of my FREE meal planning binder!
Sign up to get a free copy of my meal planning system - an 11 page printable meal planning binder, complete with a pantry inventory, shopping list, and more to help get on top of your menu each week!