Well folks, I can't help it…I have to show off my daughter's Halloween-costume-cuteness.  Here's our beautiful little Tinkerbell!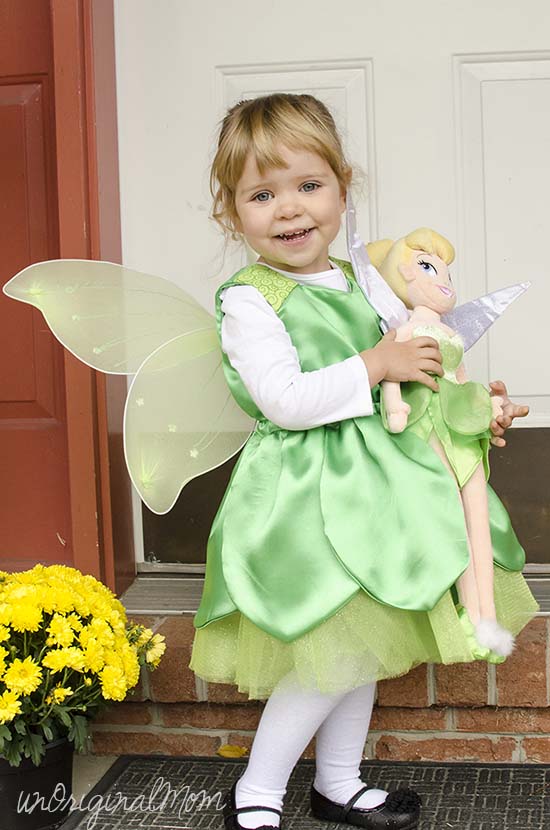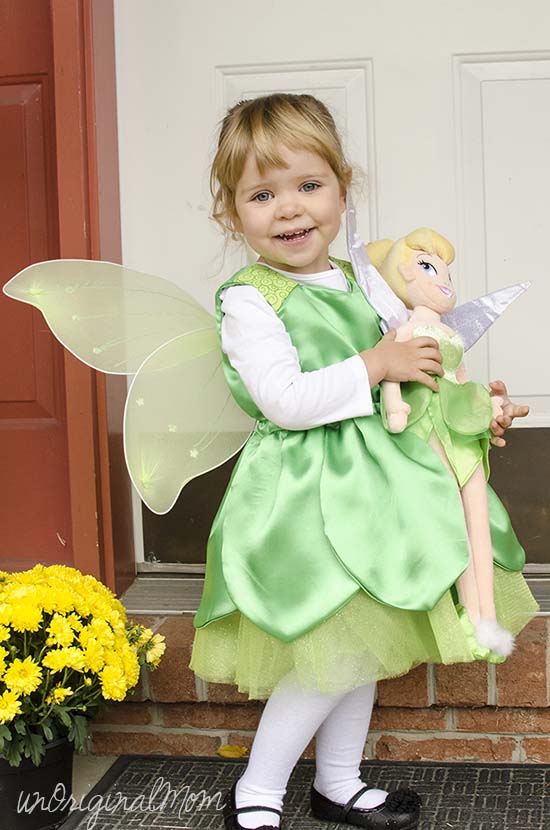 This post contains affiliate links – click here to read my full disclosure.
Tinkerbell was her favorite out of all the characters she met at Disney last month, so I decided to attempt to make a toddler Tinkerbell costume for her.  Here's the pattern I bought to use for the costume.  Definitely more time consuming than her no-sew little black cat costume I threw together last year, but it's just so stinkin' cute!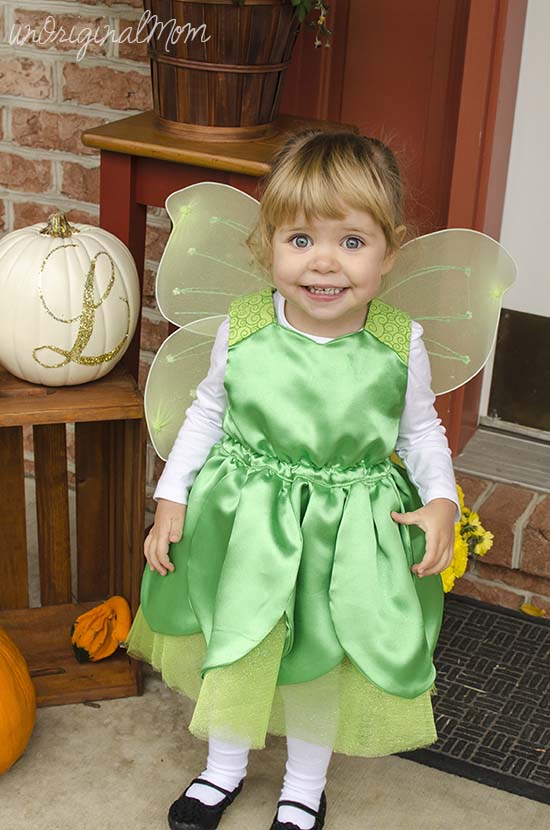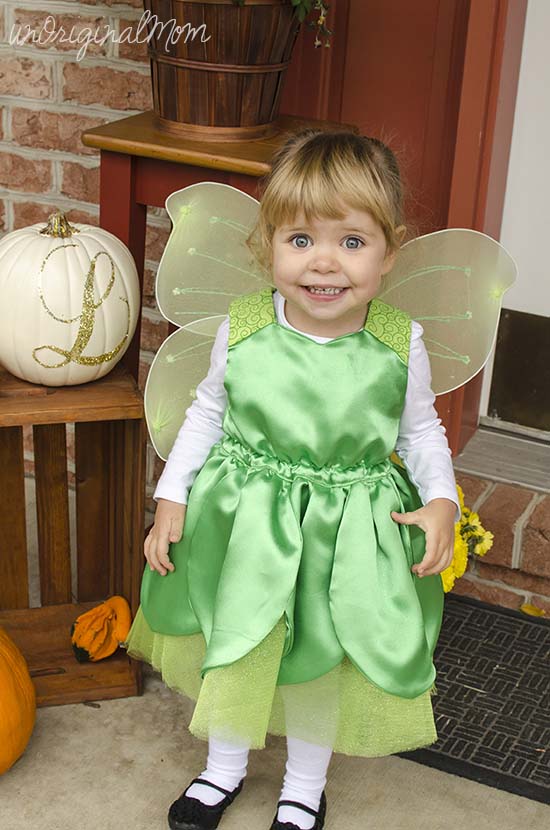 I am a complete sewing novice, so I enlisted the help of my mother-in-law (who is an amazingly talented seamstress!) to guide me along the way!  She helped me select the right fabrics and notions, cut out the pattern, gave me chunks of sewing "homework" that I could handle, then came and helped to get it all assembled.  I certainly couldn't have done this on my own!  But I am proud that I had a hand in sewing it. :-)  And I learned a lot along the way!
If you'd like to see how the pieces of the costume came together, I posted some photos on Instagram using the hashtag #addyshalloweencostume.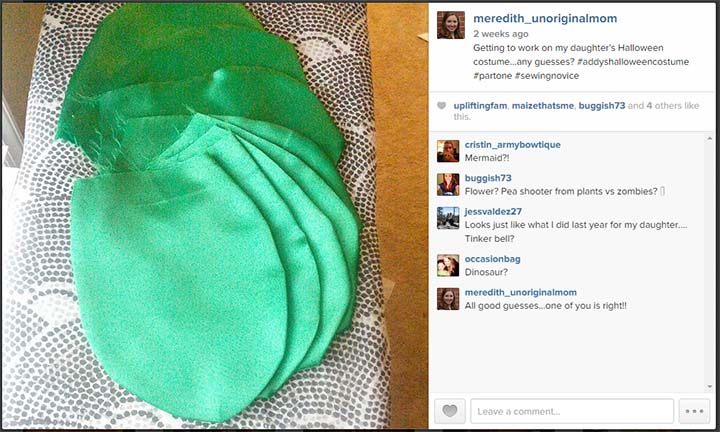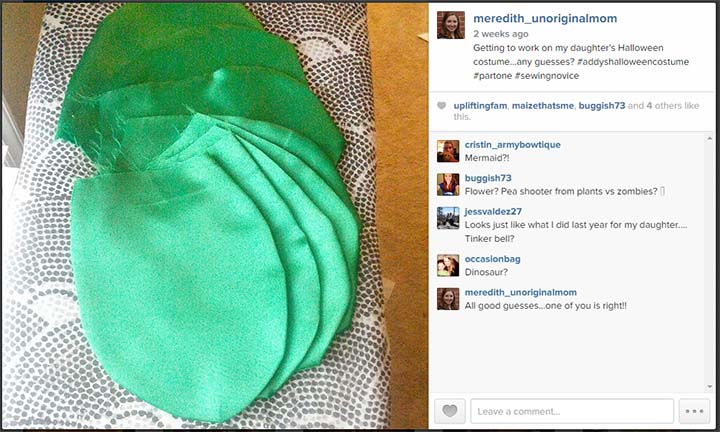 Using some leftover fabric, I sewed a simple drawstring bag (all by myself!) for her to use as a candy bag.  Of course, I couldn't resist using my trusty dusty Silhouette to cut out some heat transfer vinyl and dress it up a bit!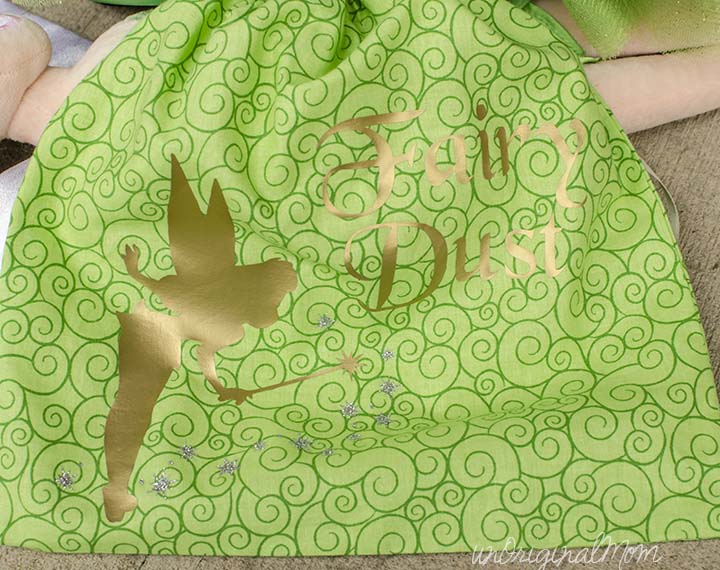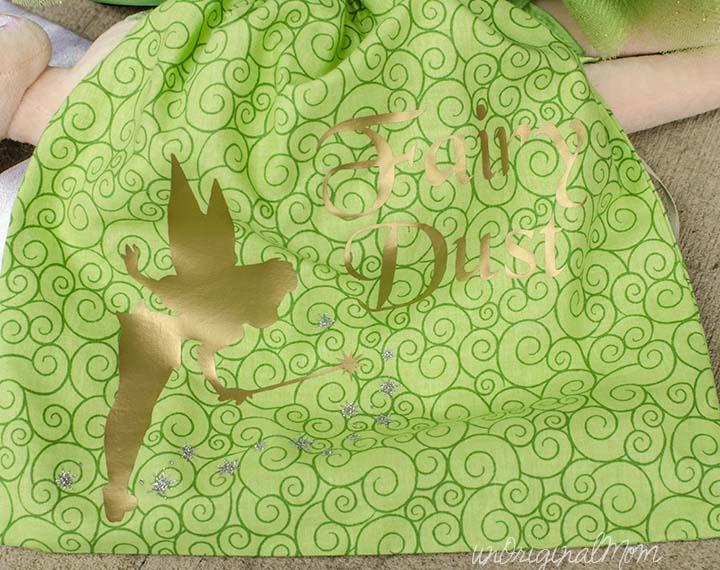 There was a pattern for wings included in the Simplicity pattern, but I was concerned they wouldn't be sturdy enough…so I found these wings on Amazon for a great price.  They were perfect!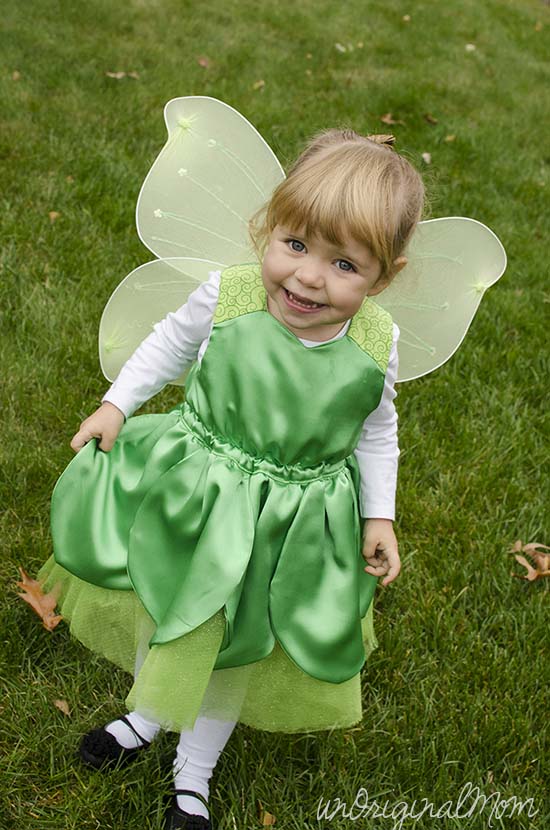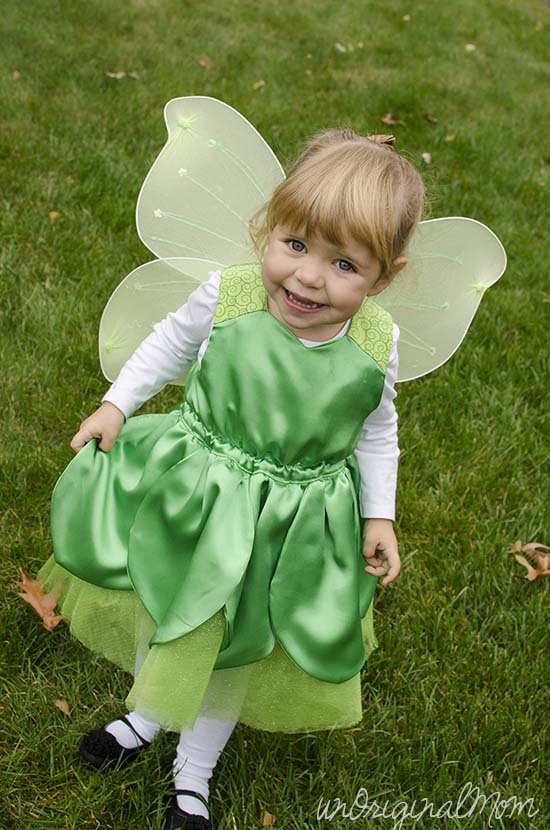 It was totally worth the time put into this costume to see her face light up when she gets to put on her Tinkerbell dress.  I have a feeling this one will be a dress-up staple until she outgrows it!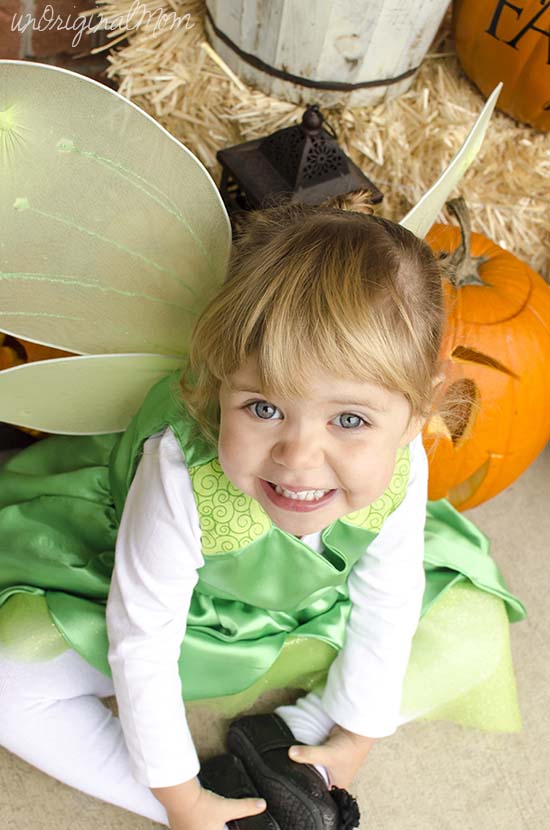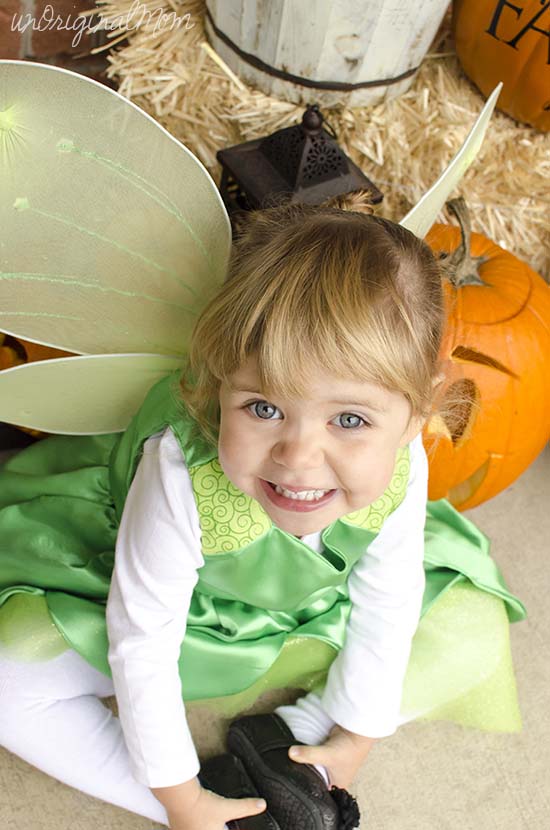 Happy Halloween from our little Tinkerbell!  Hope you and your family have a fun one!
UPDATE: Take a walk down memory lane with me to browse through all of my daughter's DIY Halloween Costumes!
Age 1 – Little Black Cat
Age 2 – Toddler Tinkerbell
Age 3 – The Perfect Minnie Mouse Dress
Age 4 – Little Mermaid + Flounder Costumes
Age 5 – Elena of Avalor
Age 6 – Unicorn Hoodie + Rainbow Tutu
MORE CRAFTY DISNEY IDEAS!
This post contains affiliate links – click here to read my full disclosure.


Get your copy of my FREE meal planning binder!
Sign up to get a free copy of my meal planning system - an 11 page printable meal planning binder, complete with a pantry inventory, shopping list, and more to help get on top of your menu each week!