When we took our kids to Disney last fall, we wanted a fun way to "surprise" them with the announcement without going too far overboard. I know there are some people that wait until the morning they're leaving to tell their kids ("surprise, we're going to Disney! Right now!"), and as much fun as that would have been, I knew I wouldn't be able to handle the stress of getting ready for a two week trip to Florida AND keeping it a secret from the kids. Plus, I wanted a little bit of time to prepare them…to rewatch all our favorite Disney movies, talk about the rides they wanted to go on and the characters they wanted to meet, ask what characters they wanted on the Disney shirts I was making them, etc. So, about a month before our trip, we surprised them with these free printable Disney boarding pass tickets!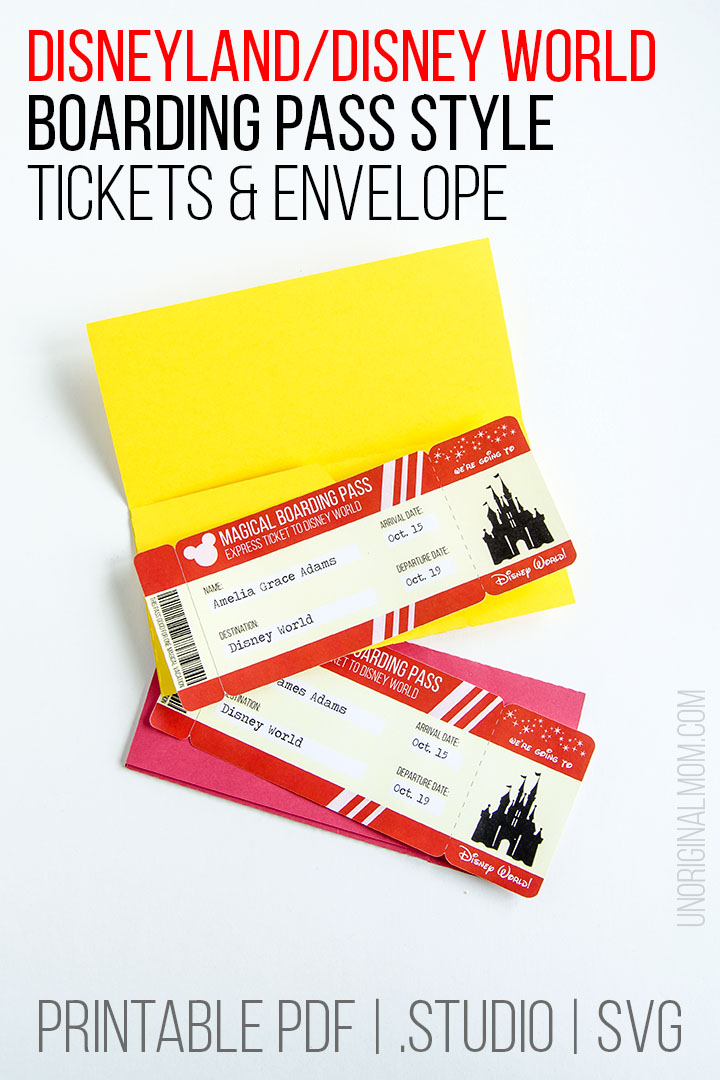 This post contains affiliate links. Click here to read my full disclosure.
Of course, we wanted to make a bit of a production out of the announcement, so I ordered this plush Minnie doll and this plush Mickey doll from Amazon (really nice quality, and MUCH cheaper than buying them in the park) and wrapped them up with the tickets. Then we video taped them opening the packages and realizing what the tickets meant…they were ecstatic!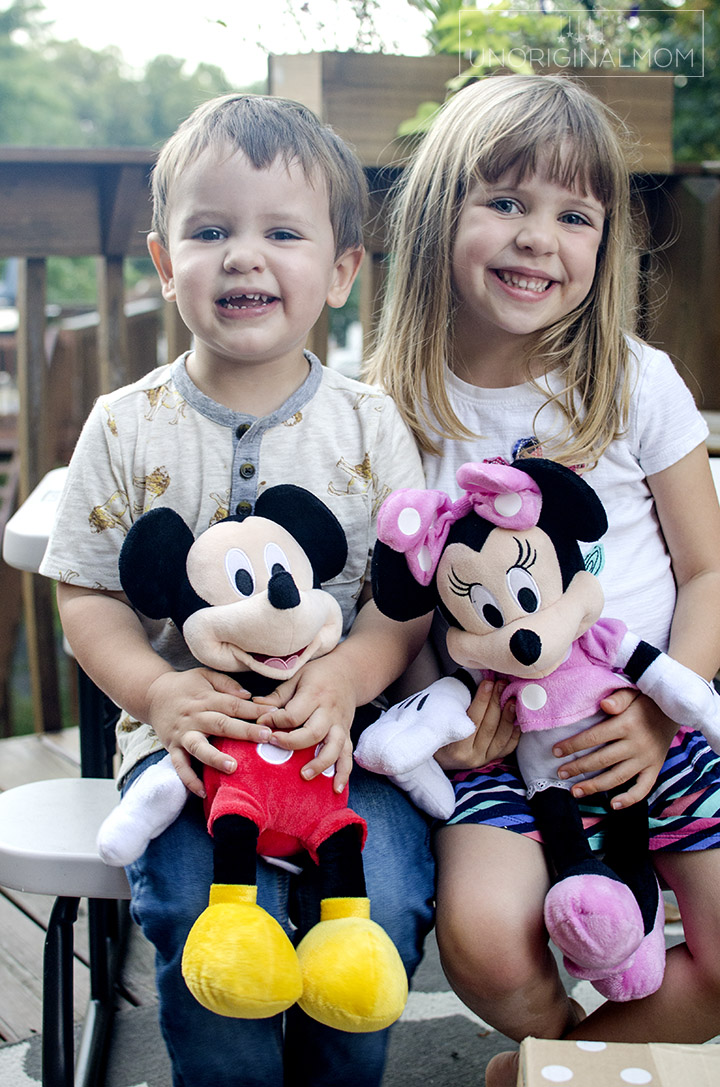 DISNEY BOARDING PASS TICKETS – SILHOUETTE OR CRICUT
After I designed and printed these boarding pass tickets to Disney in Silhouette Studio (using a similar template to these boarding pass bridal shower invitations I made for my sister's bridal shower a few years ago), I used my Silhouette to cut them out. If you have a Silhouette or Cricut, I've added the SVG and Silhouette file for these invitations to my Silhouette Library, which you can access for free! You'll be able to add your own text, print, and cut them out with your machine. Sign up for library access here:

FREE PRINTABLE DISNEY BOARDING PASS TICKETS
If you don't have a craft cutting machine, no worries! I've turned the invitation and the envelope into PDFs, which you can download below. You won't be able to type on them (sorry, I don't have the right software to be able to create editable PDFs), but you can print them out, write your child's name and trip details on them, then cut out the invitation and the envelope template by hand on the solid gray outline. I created a Disney WORLD and a DisneyLAND version, so pick the one that's appropriate for your trip!
DOWNLOAD THE DISNEY WORLD BOARDING PASS TICKETS PDF HERE
DOWNLOAD THE DISNEYLAND BOARDING PASS TICKETS PDF HERE
DOWNLOAD THE BOARDING PASS ENVELOPE TEMPLATE HERE
Assembling the boarding pass envelope is simple – after printing the template on card stock and cutting on the solid lines, just fold in the flap and put some double sided tape or glue on it (I used my ATG), then fold the envelope into thirds along the dotted lines.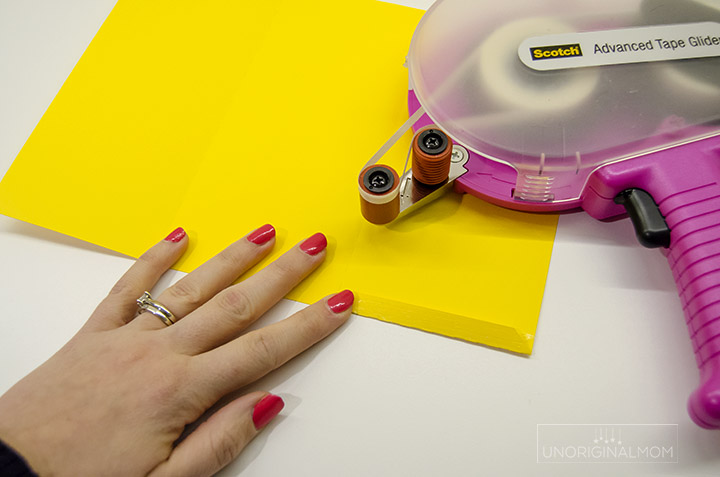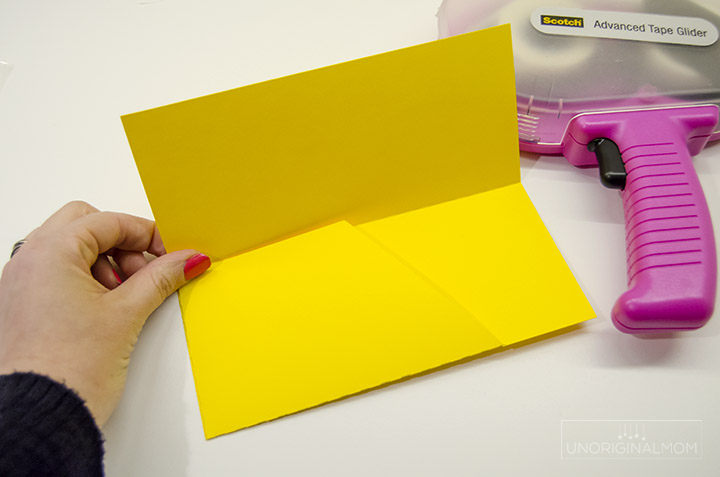 These free printable Disney boarding pass tickets are a fun way to announce your trip, and a momento to save for the scrapbook! Have a great vacation!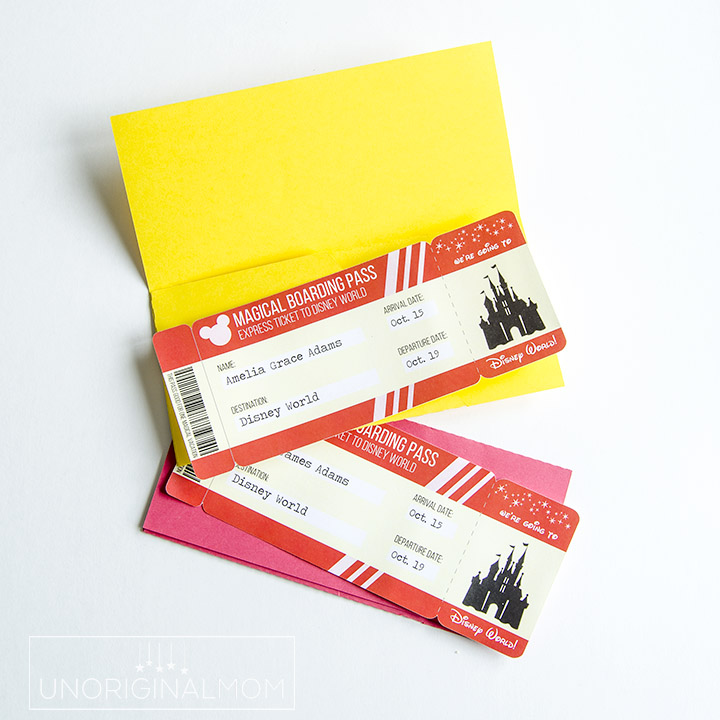 MORE CRAFTY DISNEY IDEAS!
Sending Disney magic wishes your way for a wonderful trip! Happy crafting!



Subscribe to unOriginal Mom via email and get instant access to my library of FREE Silhouette Studio & SVG cut files - exclusively for email subscribers. Plus there's a new file added every month!