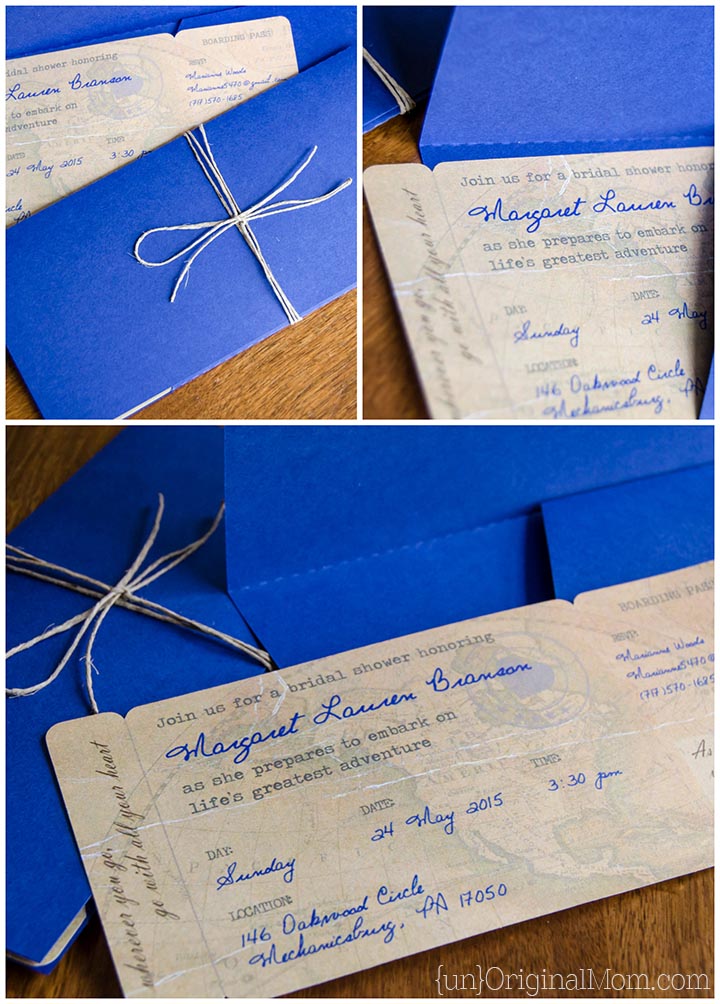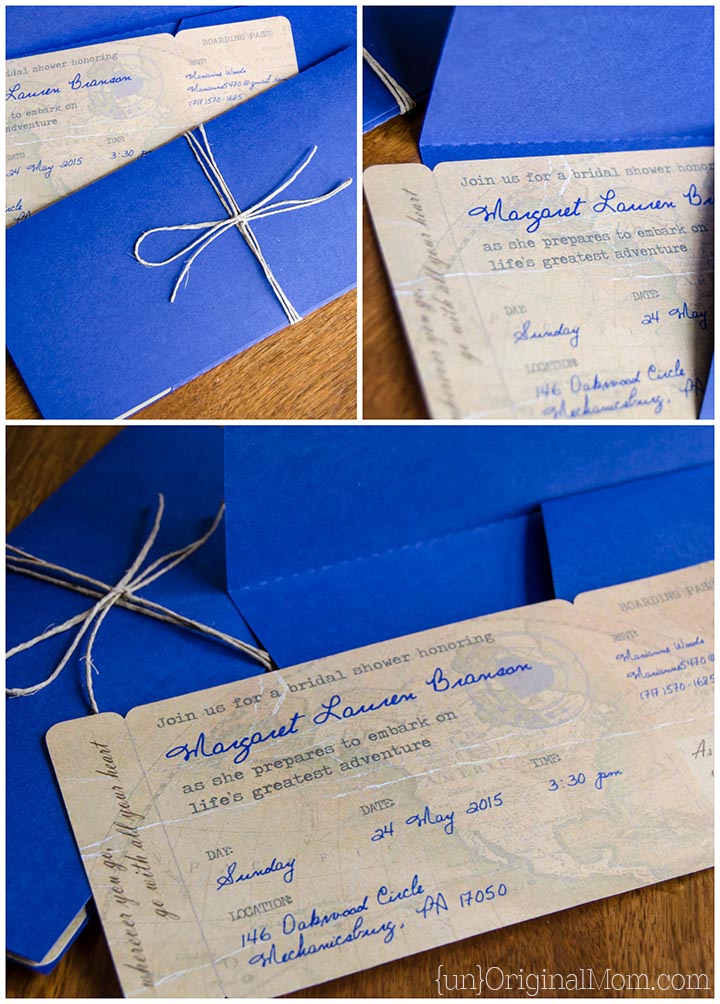 — DIY Boarding Pass Invitations for my little sister's bridal shower, created with my Silhouette.  Perfect for a world traveler.  Includes a free cut file for the boarding pass and envelope! —
My little sister is getting married!  She and her fiancé are tying the knot this August…and since I got married before the days of Pinterest, I'm living vicariously through her a bit by helping her DIY some elements for her wedding.  Needless to say, this is the first of many wedding-related posts you'll see on unOriginal Mom in the coming months!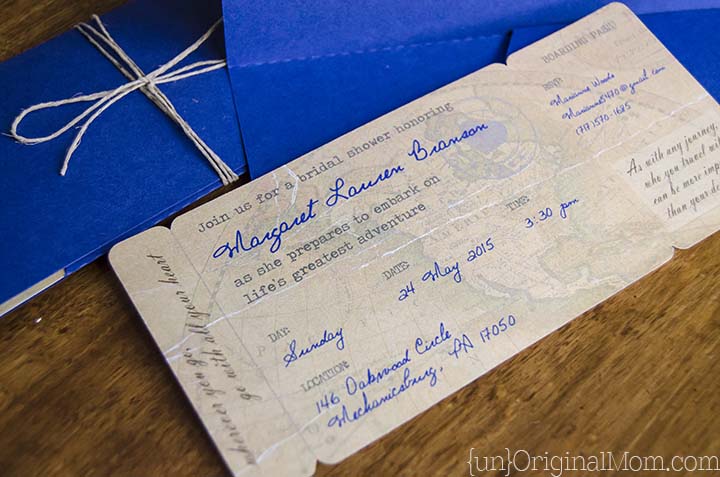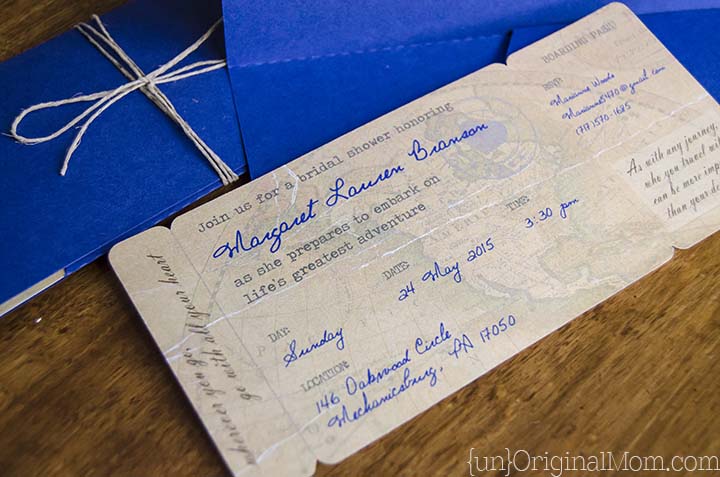 I am hosting a bridal shower for Margaret in a few weeks, and deciding on a theme was really a no brainer.  I know that travel theme anything is really "in" right now…but my sister is quite an accomplished traveler, so if anyone is deserving of this theme, it's her!  No, seriously – she's been to 6 continents.  Her travelogue includes a concert tour of Italy, France, and Switzerland, an internship in India, a study abroad in Australia, boarding with a family in Spain, a mission trip to Ecuador, a trip to Morocco, a conference in Italy, a visit to Chile…and I'm sure I'm missing a few trips.  And that doesn't even include domestic travel.  Whew.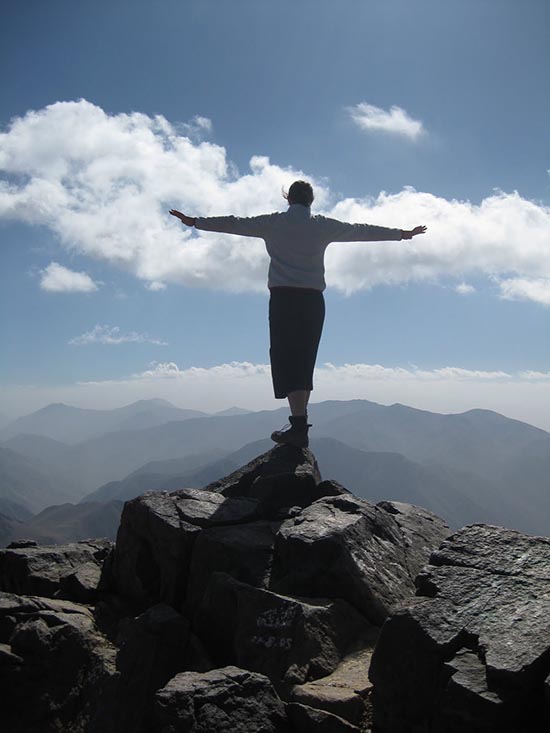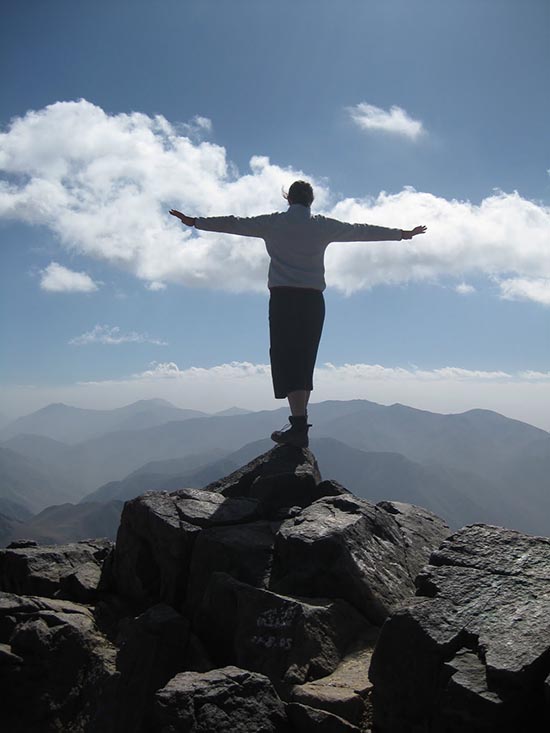 So I knew from the get-go I wanted to create a lovely "vintage travel" theme for her shower, beginning with the invitations.  I scoured Pinterest for invitation ideas and settled on a boarding pass style, modeled almost exclusively after this version.  I used Photoshop to create the image for the invitation. (Names and addresses have been changed.)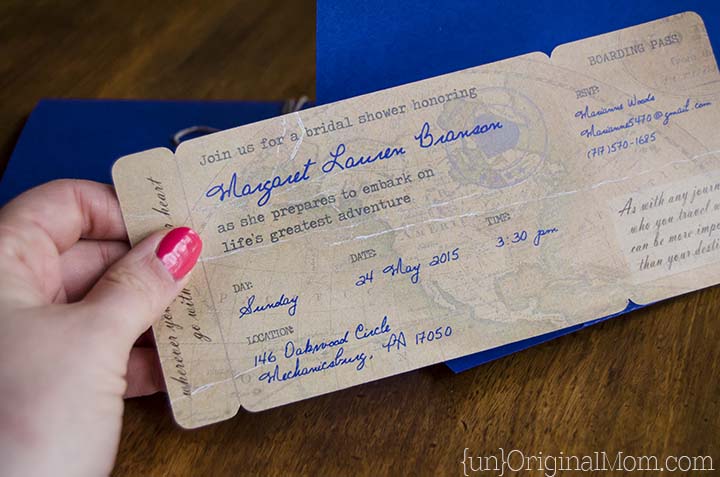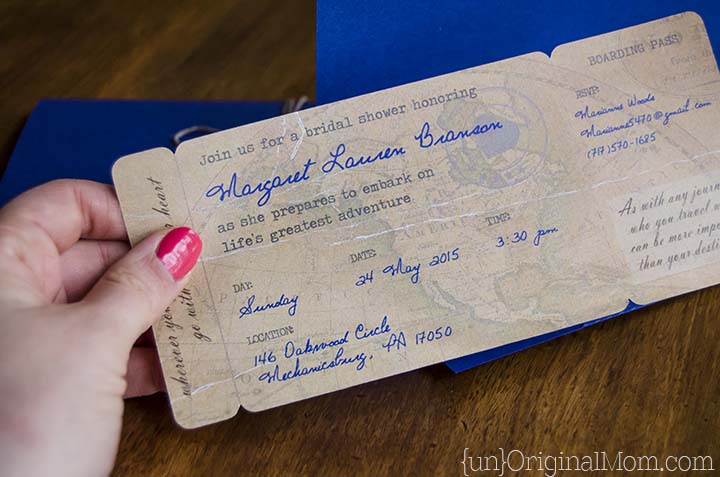 After creating the image in Photoshop, I used the "print and cut" method on my Silhouette to cut them in the shape of a boarding pass – it was pretty simple!  I opened my image (I'd saved it as a PNG) in Silhouette Studio.  Then I created the boarding pass shape by welding together 3 rounded rectangles.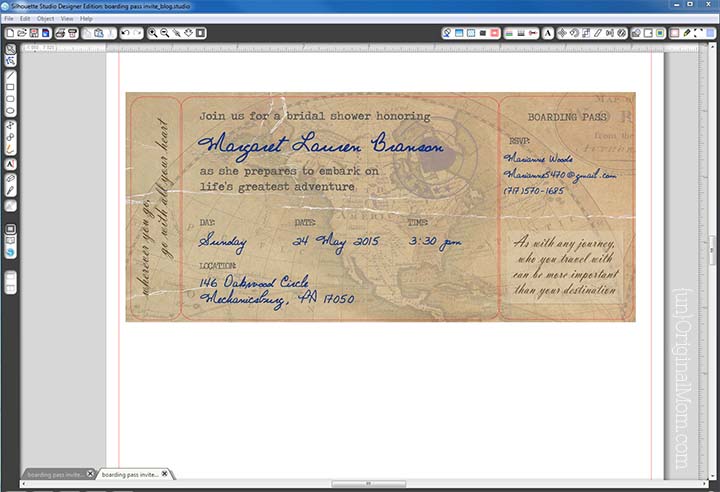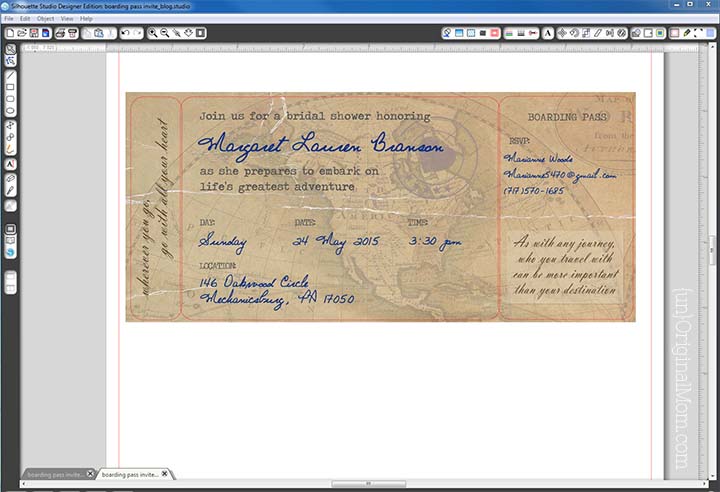 I added colored dotted lines to look like perforations on either end of the boarding pass – but I set them to "no cut" since I didn't want actual perforations on the invite.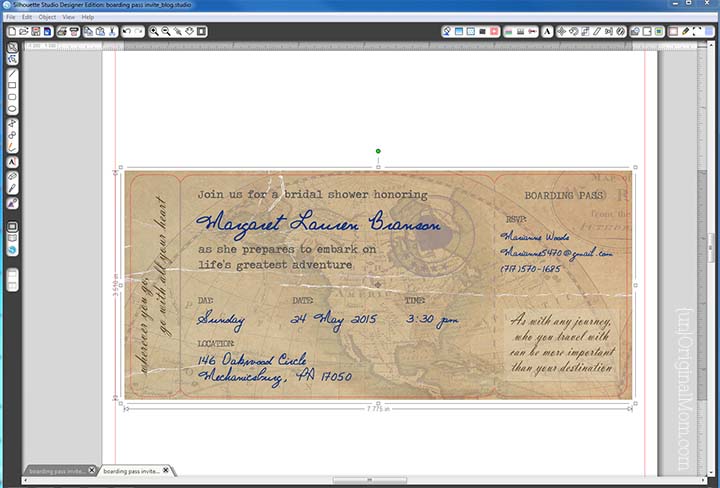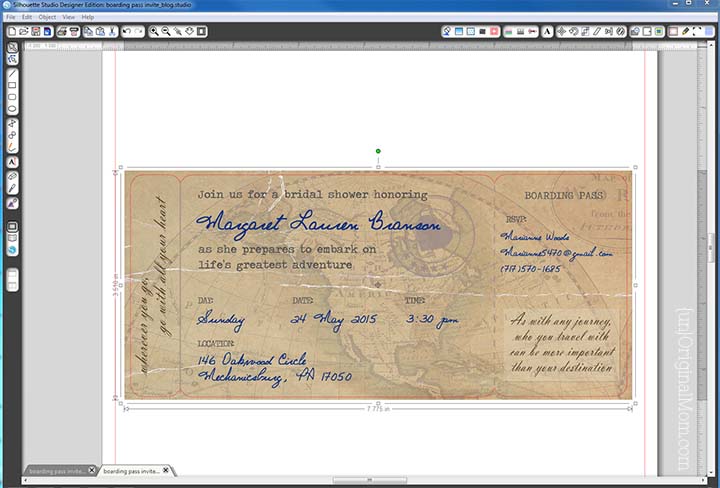 Then I added registration marks and was able to fit two invitations on each page.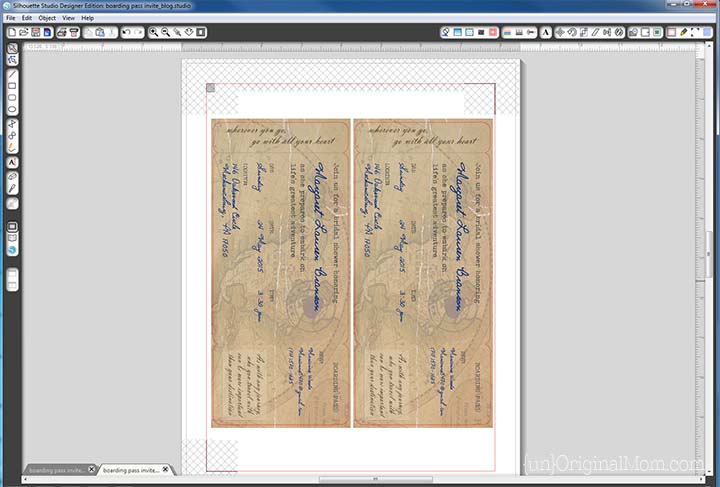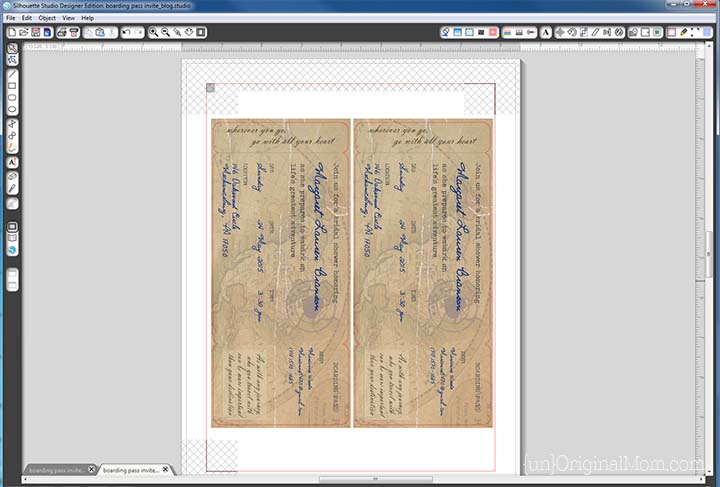 Because I wanted high quality prints, I paused at this point and saved the file as a PDF to have printed at a print shop on white card stock. (See how to do that in this post.)  Then I brought the copies back home and cut them out, one sheet at a time!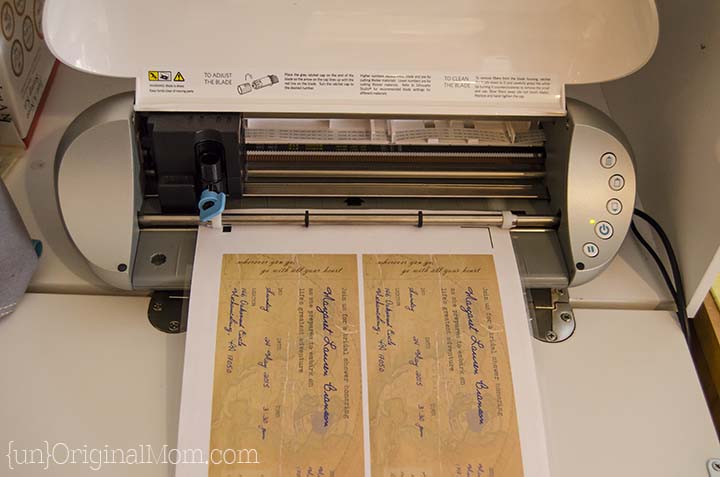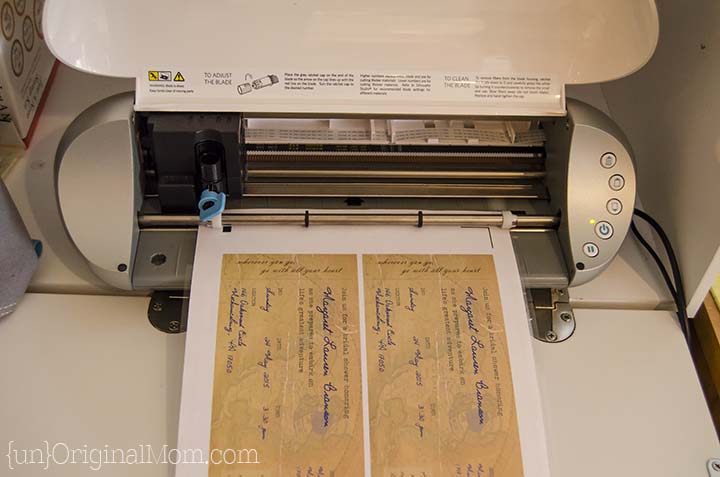 I wanted to complete the look by making a boarding pass envelope, which I squeezed onto an 8.5×11″ piece of card stock so I could cut it with my Silhouette Portrait.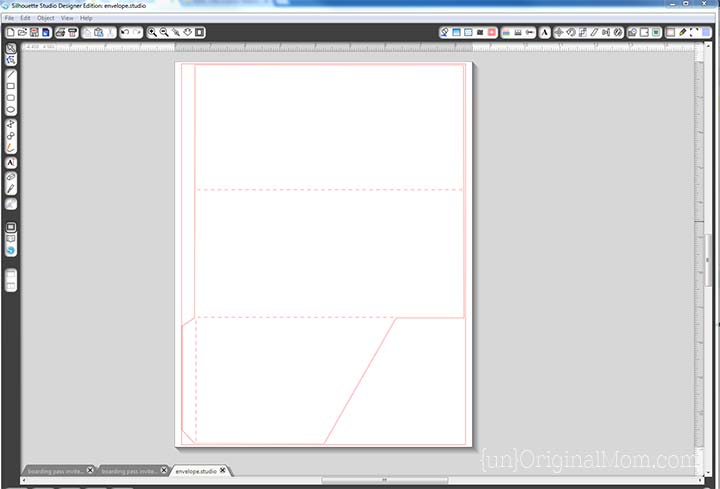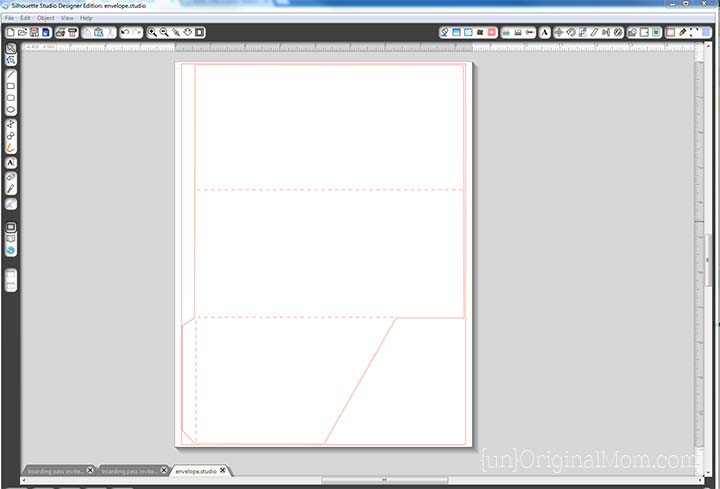 Since I created the cut files myself, I am happy to share them with you!  Please note that these are cut files for a Silhouette Cameo or Portrait, and you can only use these files with Silhouette Studio.  Download the boarding pass invitation HERE, and the envelope cut file HERE.
Fine print:  This design is for personal use only.  I'd love for you to follow me via Facebook, Pinterest, or Instagram in exchange for the download…of course, it's not mandatory, but very much appreciated!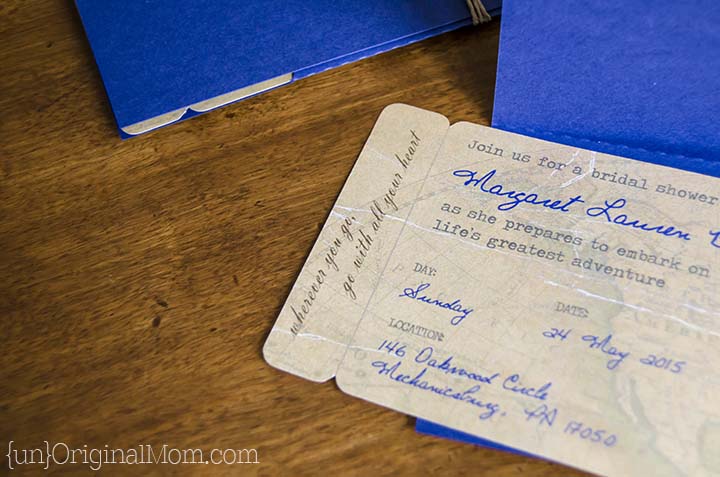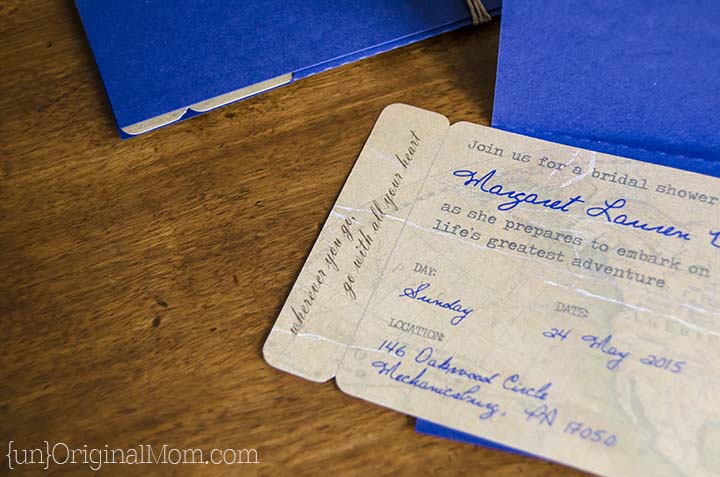 As I mentioned, I created the image in Photoshop, so I can't really share an editable version with you here…but if you'd like to make your own, you can find the free map background here.  The fonts I used were Traveling Typewriter, Ginette, (both free) and Vladmir Script (paid).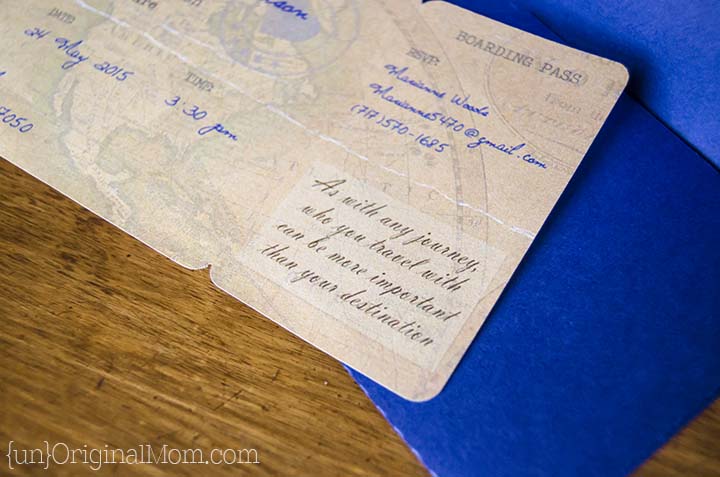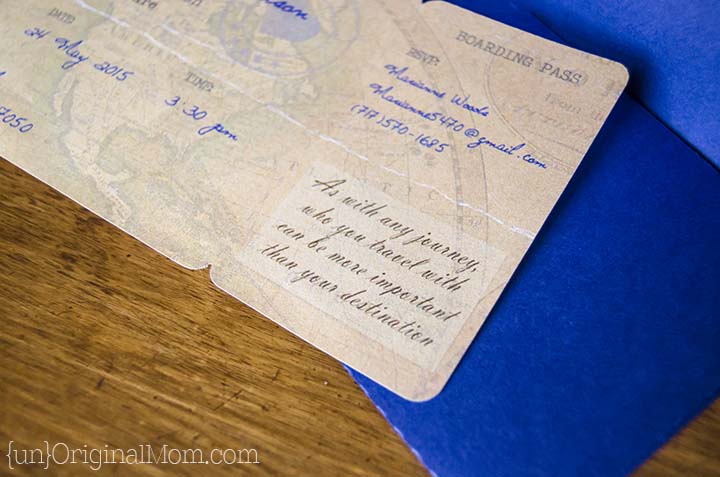 I've got a few more fun things up my sleeve for this shower, but I don't want to give anything away until after it's over…so stay tuned next month for more details from Margaret's travel themed bridal shower!
UPDATE: view all the shower and wedding elements in the gallery below!
Margaret's Vintage Travel Bridal Shower & Woodland Wedding!


Get your copy of my FREE meal planning binder!
Sign up to get a free copy of my meal planning system - an 11 page printable meal planning binder, complete with a pantry inventory, shopping list, and more to help get on top of your menu each week!