This is a sponsored post written by me on behalf of Levana. All thoughts and opinions are 100% mine.
I have a little monster at my house. Her name is Addy, and she's 2 years old. And she really is the cutest monster you ever did see. (Well, her Mommy thinks so, anyway!) Case in point – here is her "ghost face."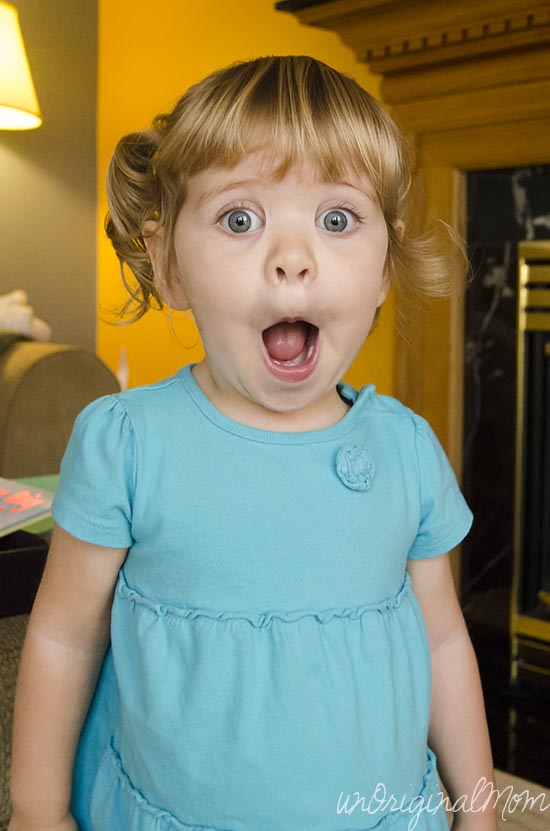 We have another little "monster" joining our family in January. (And no, we don't know if it's a boy or a girl, we are waiting for life's greatest surprise!) But I will admit, I am starting to get nervous about doubling our number of children…just when I am starting to get the hang of one, I don't know how I am going to handle two!
We went relatively "low-tech" with Addy and had your basic sound-only baby monitor, which worked fine…but we were also in a much smaller house, and only had one kiddo. Now that we're in a bigger house and adding a baby to the mix, it was time to upgrade! The Stella Video Monitor (2 Camera Set) by Levana arrived a few weeks ago and I couldn't wait to get it out of the box and set up.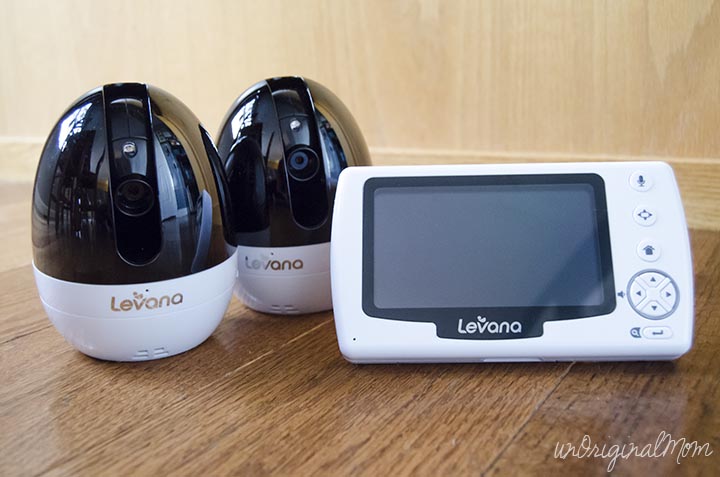 This thing is ridiculously amazing. I started listing off the specs to my tech-savvy husband, and even he was excited about it. It's a 2 camera set with one handheld video monitor, so I can put one camera in each monster's room to keep an eye on them. The cameras have remote pan-tilt-zoom (which is completely silent!), night vision, talk-back (which I may or may not have used to whisper things to my 2 year old to try to creep her out a little…Halloween fun for mommy!), and it even has a few lullabies you can play remotely for baby! It's got a Smart LED volume indicator as well as a surprisingly large 4.3″ display. I love the "peep mode," which shuts of the display until your kiddo starts making noise, so it conserves battery to last up to 36 hours without having to plug in!
We'll be moving Addy to her big girl room soon (stay tuned for lots of great DIY details coming on that!), and she'll be going directly to a twin bed…so I am so glad to have a video monitor for that transition, to be able to spy on keep track of her when she has the freedom to get out of bed whenever she wants to! And of course, this will be wonderful to have with a newborn…I'll feel so much better putting baby to bed in the nursery on the second floor and then heading down 2 floors to the basement playroom with Addy, knowing I can easily keep an eye and an ear out with the Stella Video Monitor. My craft/office space is also in the basement, so I'll have much more peace of mind with my video monitor in hand while I'm working during nap time. Did I mention it has a digital wireless range up to 750 feet? That means I could even be outside enjoying the sunshine doing a little yard work while the monsters are sleeping, too!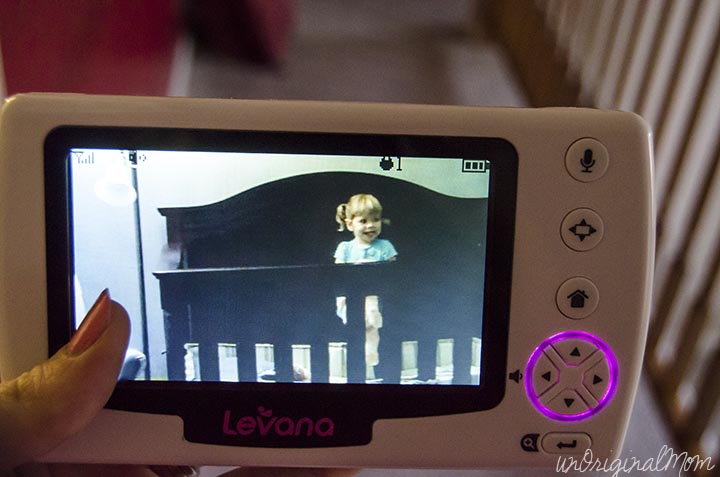 Want to win a set of your own? Of course you do! To enter, head over to the Levana Facebook page during the month of October and post a cute photo of your little monster in their costume, or post a photo on Twitter or Instagram using the hashtag #Levanaween – it's that simple! More details on their Facebook page here. Good luck!
This is a sponsored conversation written by me on behalf of Levana. The opinions and text are all mine.


Get your copy of my FREE meal planning binder!
Sign up to get a free copy of my meal planning system - an 11 page printable meal planning binder, complete with a pantry inventory, shopping list, and more to help get on top of your menu each week!