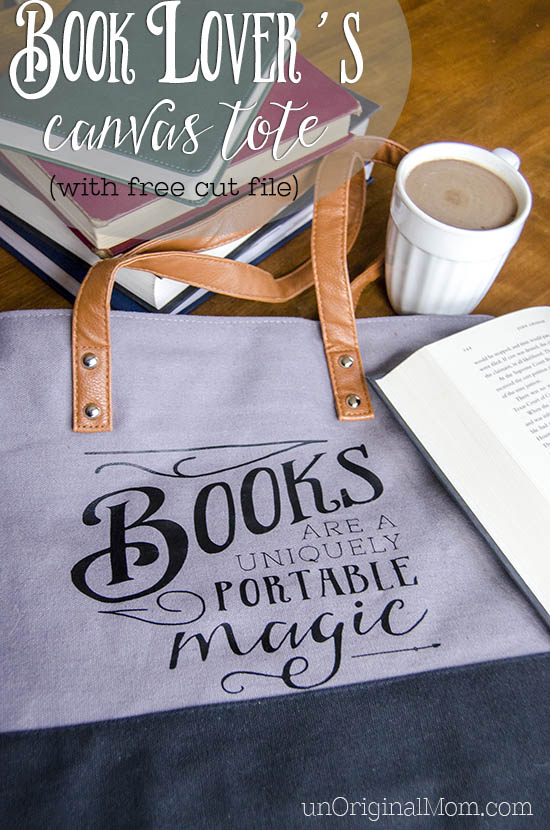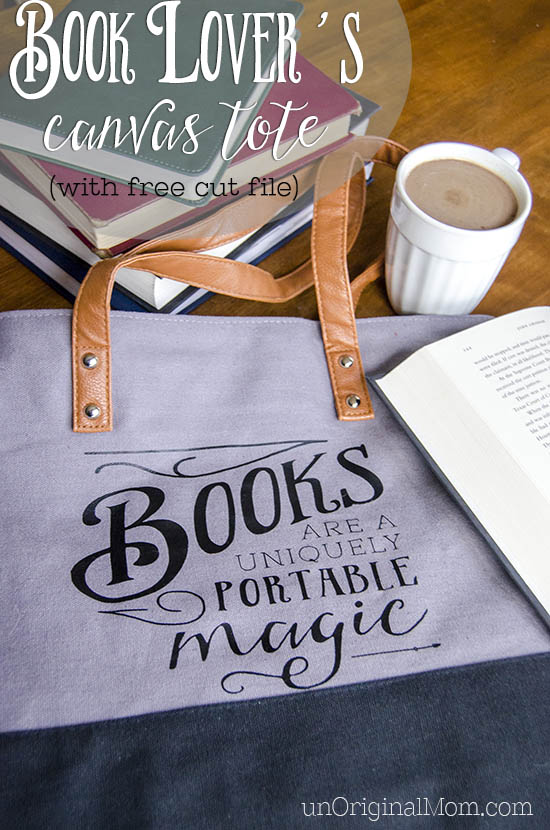 I bought a few of these great canvas totes from Pick Your Plum (now out of business) a few months ago…they are cute on their own, but even more perfect to personalize!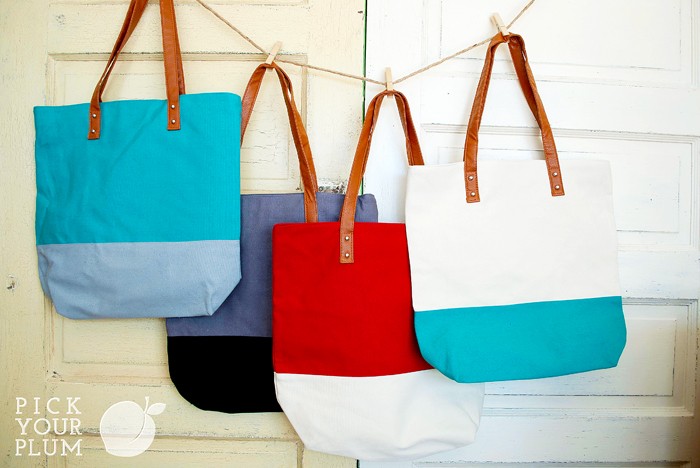 I knew that I wanted to make them into Christmas gifts for my sisters (spoiler alert, Margaret and Ronnie! #lifeofablogger), but the hard part was deciding what to put on them.  In fact, I'm still trying to think of what to do with Ronnie's…but my sister Margaret has been a book lover for her entire life, so I knew I wanted to find a fun book quote to put on her bag.  When I came across the Stephen King quote, "Books are a uniquely portable magic," I knew it would be perfect to put on a tote bag for Margaret!  So I set to work designing the lettering for the bag.
I designed the lettering in Photoshop, then brought it into Silhouette Studio to trace and make into a cut file.  I cut it out of black heat transfer vinyl (after mirroring the image, of course), then applied it to the tote bag.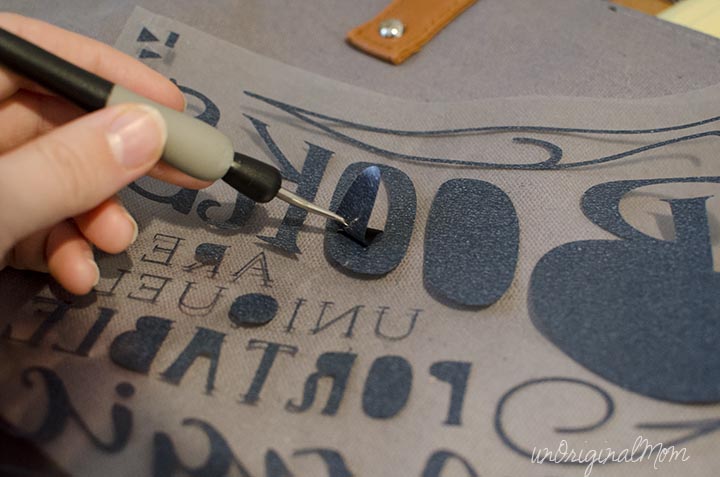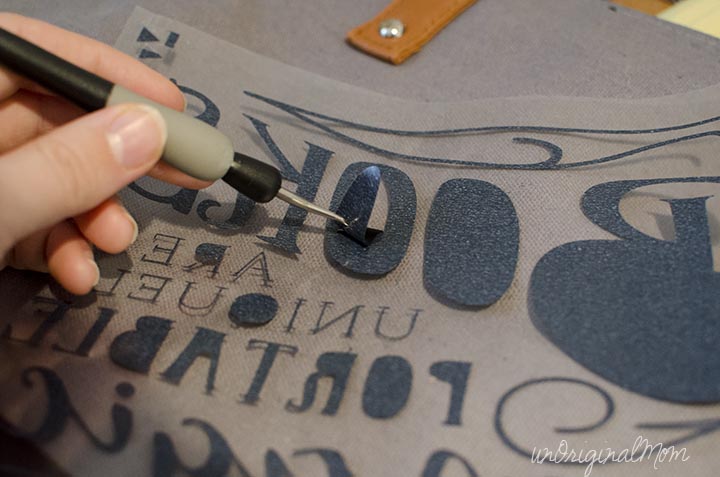 I absolutely love how it turned out – it looks so professional!  I know Margaret will love it.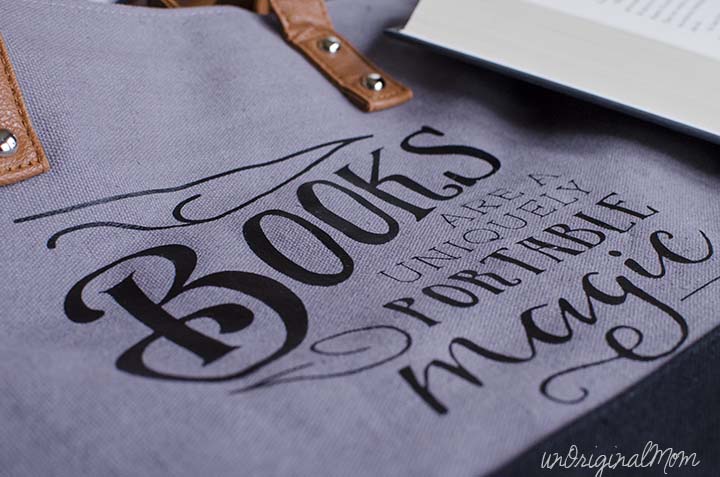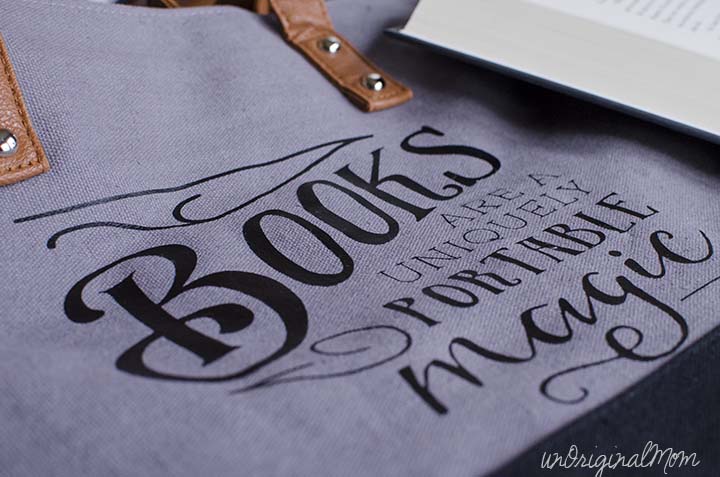 Now, I have a few freebies to share with you, lovely readers!  Not only am I including the cut file in .studio and SVG format, I also transformed the design into a free printable (both B&W and chalkboard) – so all you have to do is print and throw into a pretty frame as the perfect gift for a book lover!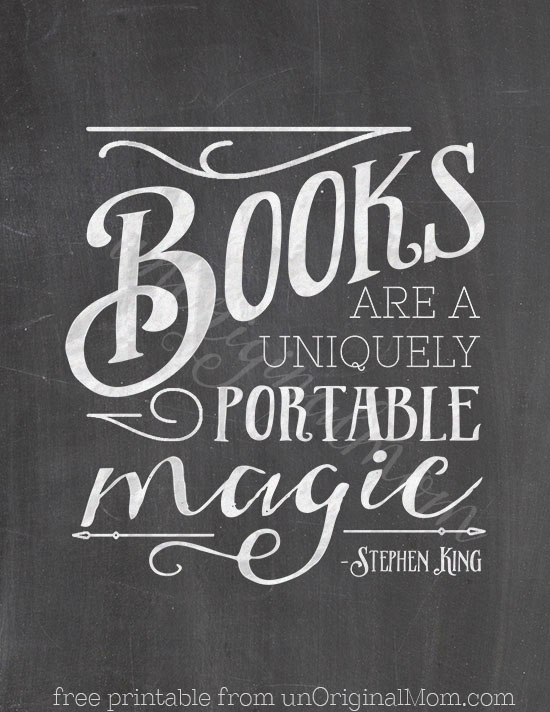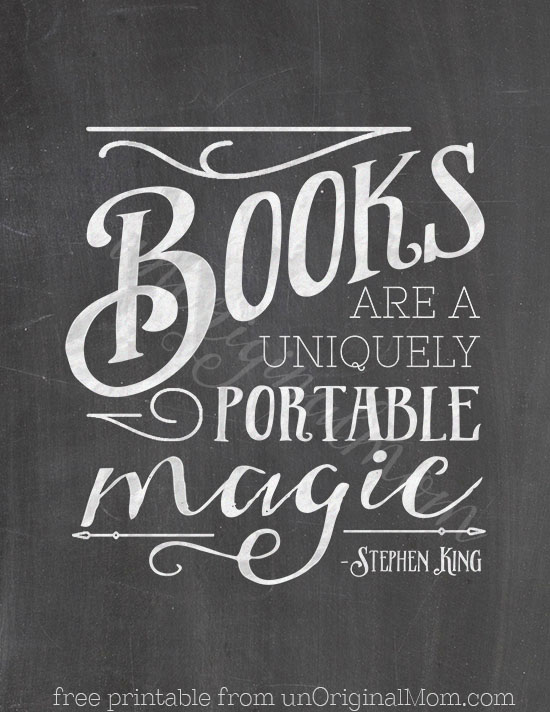 These designs are for personal use only.  I would love for you to follow me via Facebook, Pinterest, Instagram, or Twitter in exchange for downloading the cut file or free printable.  It's certainly not required, but much appreciated!
PRINTABLES:
Black and White jpg | Black and White PDF
(B&W printables are sized 5×5″)
Chalkboard jpg | Chalkboard PDF
(Chalkboard printables are sized 8×10″)
The CUT FILES (in .studio and SVG format) are available for free inside my Silhouette Library. Sign up below for instant access: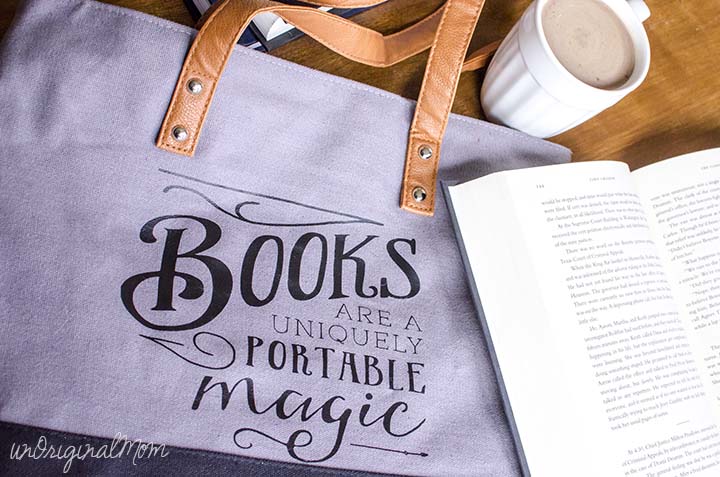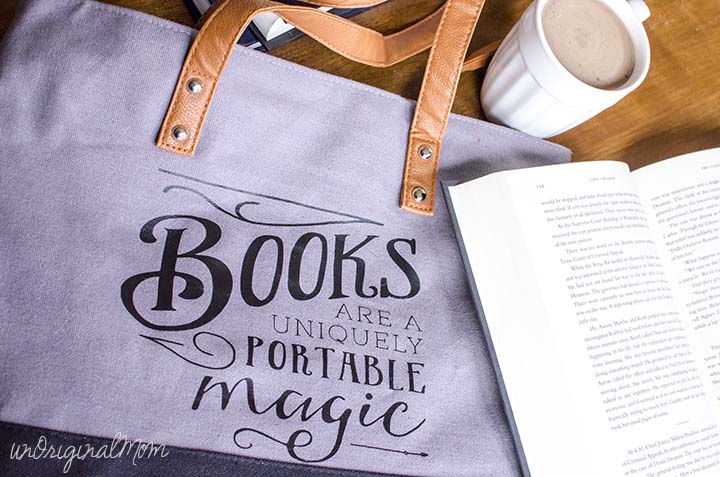 Merry Christmas, Margaret!  (And try to act surprised when you open up this gift on Christmas morning…)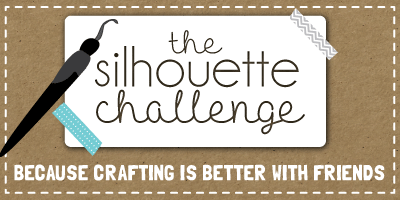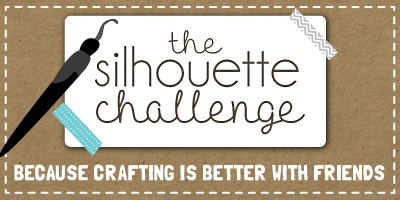 Well folks, 'tis the season for making gifts…and you're in luck, because the Silhouette Challenge this month is all about gifts!  Click through these great projects for some great ideas on gifts to make with your Silhouette.
1. Get Silvered // 2. My Paper Craze // 3. unOriginal Mom // 4. Creative Ramblings // 5. Chicken Scratch NY // 6. Pitter and Glink // 7. Ginger Snap Crafts // 8. Architecture of a Mom // 9. Silhouette School // 10. McCall Manor // 11. Just a Girl and Her Blog // 12. Weekend Craft // 13. Rutchee Design // 14. Adventures in All Things Food // 15. My Favorite Finds // 16. Please Excuse My Craftermath // 17. Simply Kelly Designs // 18. Dragonfly & Lily Pads // 19. Practically Functional //
Are you making any gifts for Christmas this year?  What's on your to-make list?


Get your copy of my FREE meal planning binder!
Sign up to get a free copy of my meal planning system - an 11 page printable meal planning binder, complete with a pantry inventory, shopping list, and more to help get on top of your menu each week!