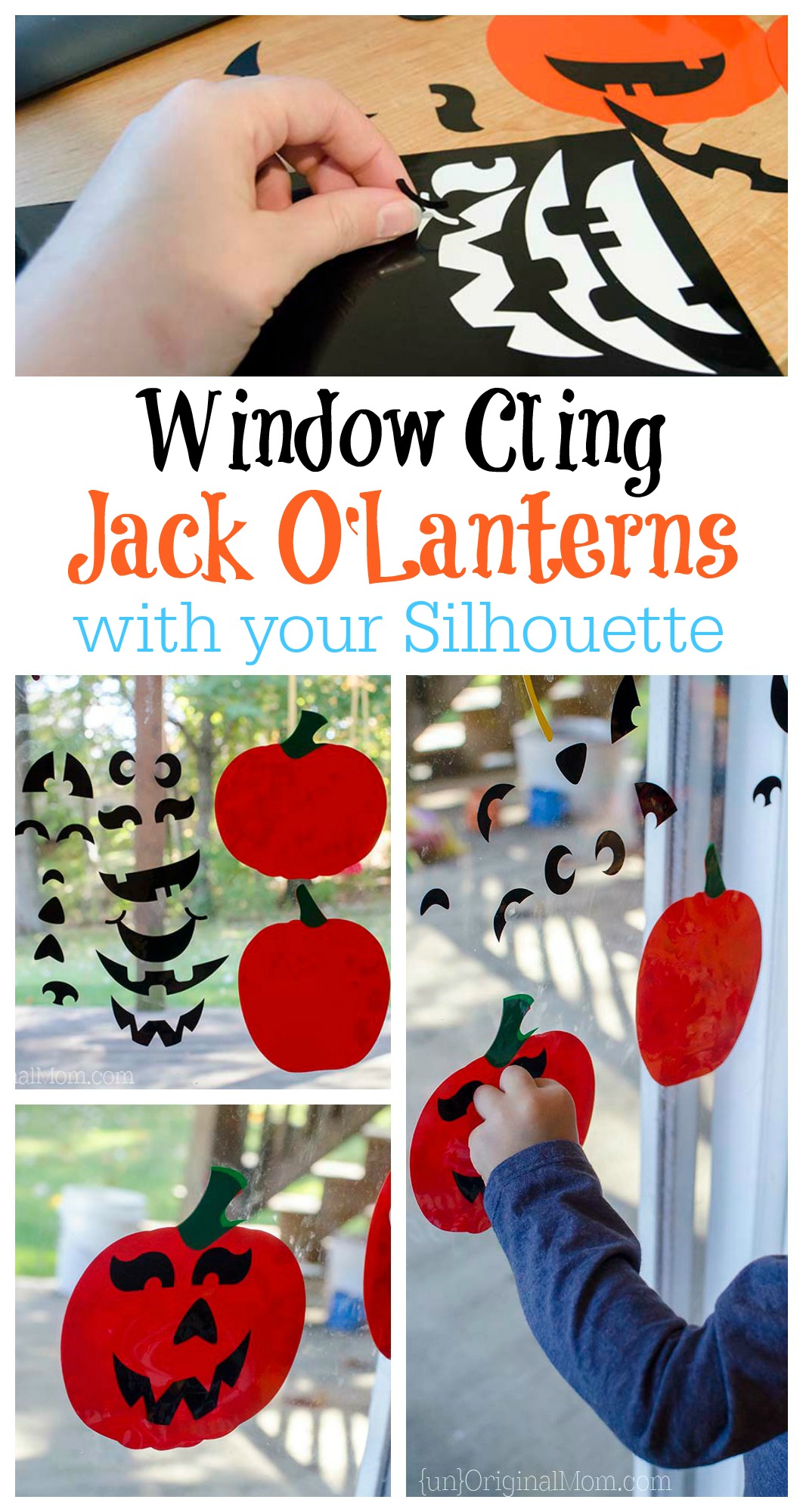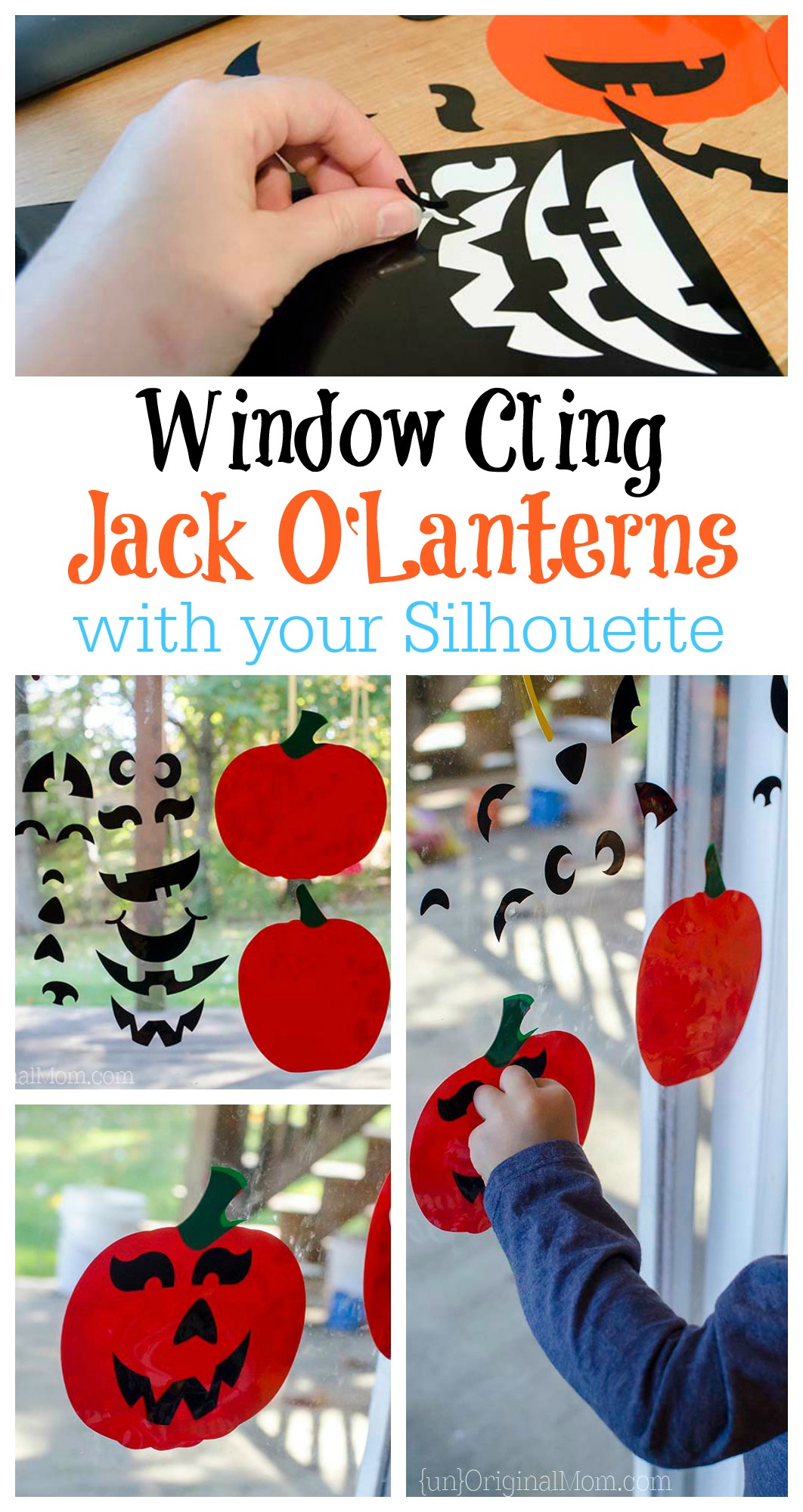 This post contains affiliate links – click here to read my full disclosure.
I actually made these window cling Jack O'Lanterns with my Silhouette last October, and as I got them out again this year I decided they really needed to be shared with you all!  I put them on the sliding glass door in our basement playroom, and my 3 year old loves making different combinations of silly faces on her pumpkin.  I don't think this one is limited to the younger crowd – if you work in an office, this would be fun to put out where people can play around with it when they stop in to chat!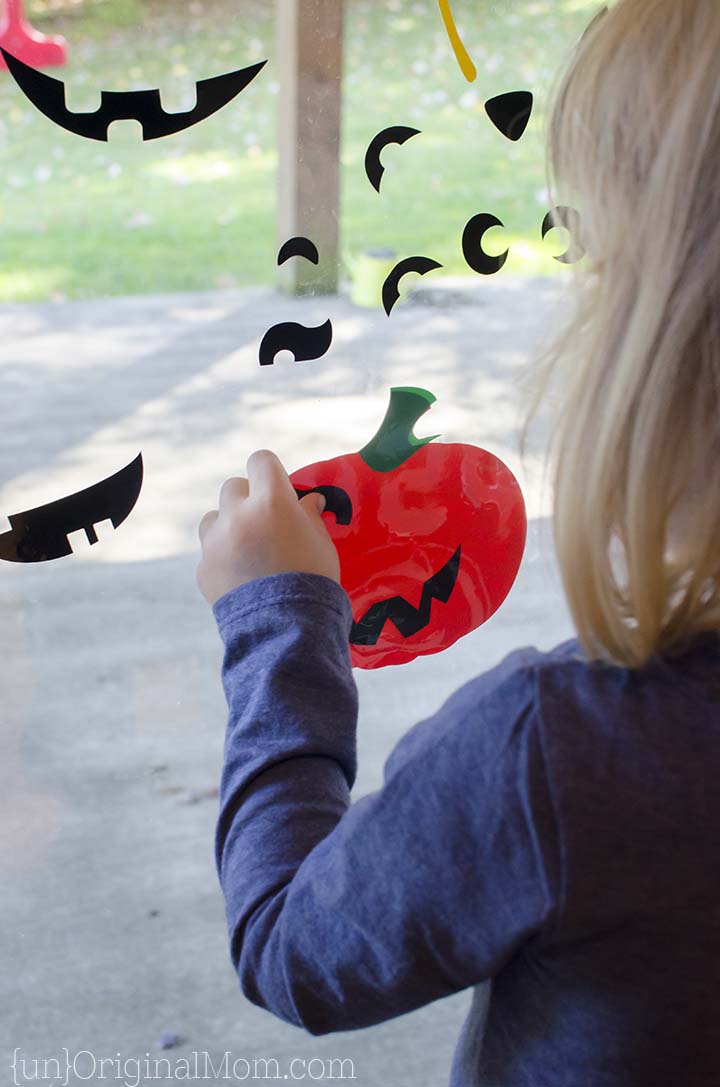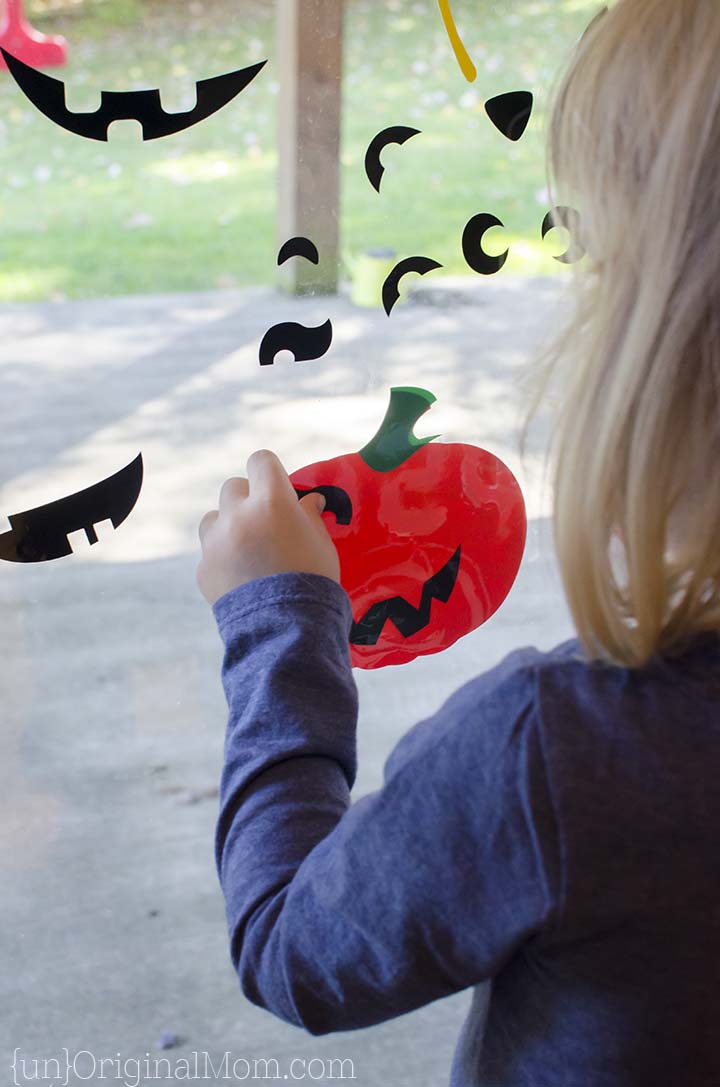 Let me tell you, if you've never tried to cutting window cling material with your Silhouette, you need to.  It was so easy, and the possibilities are endless!  I purchased this window cling package on Amazon, and it cut beautifully with my Silhouette.
The cut settings I used were blade 4, speed 5, and thickness 23.  That gave me a perfect "kiss cut" – the window cling material cut through, but the paper backing did not.  The material is pretty thick and at first I didn't think it had cut all the way through, but I was able to easily peel up the pieces!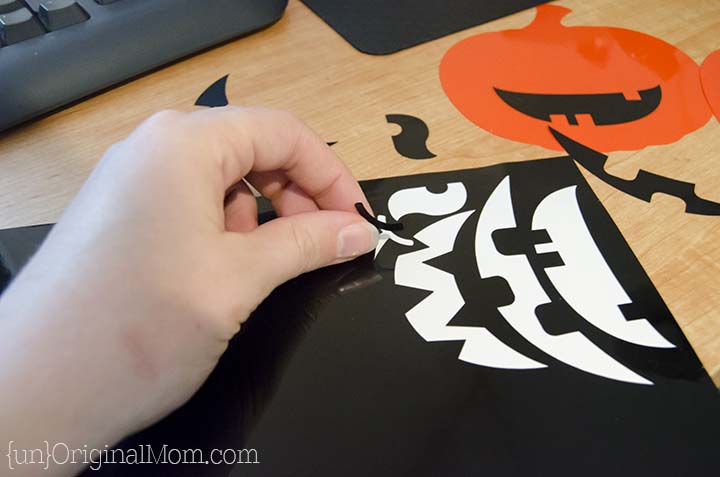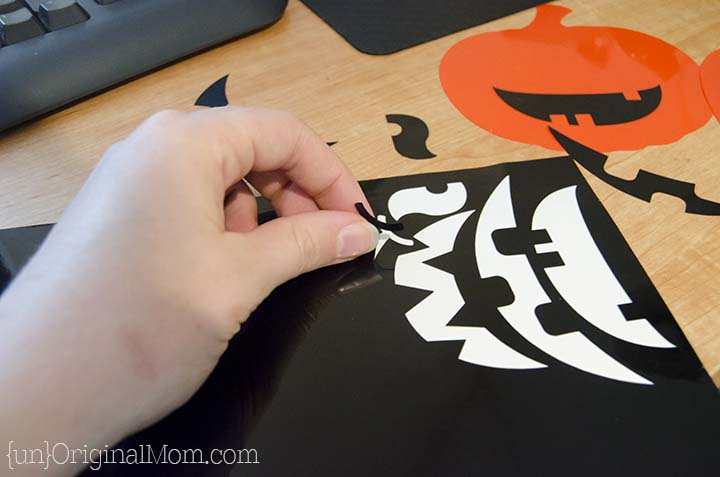 There's a neat "Build a Jack-o-Lantern" set of designs from the Silhouette Design Store I used to create all my face pieces.  I cut 2 pumpkins, 2 stems, 4 mouths, 4 noses, and 4 sets of eyes – but you can go as crazy or as simply as you want!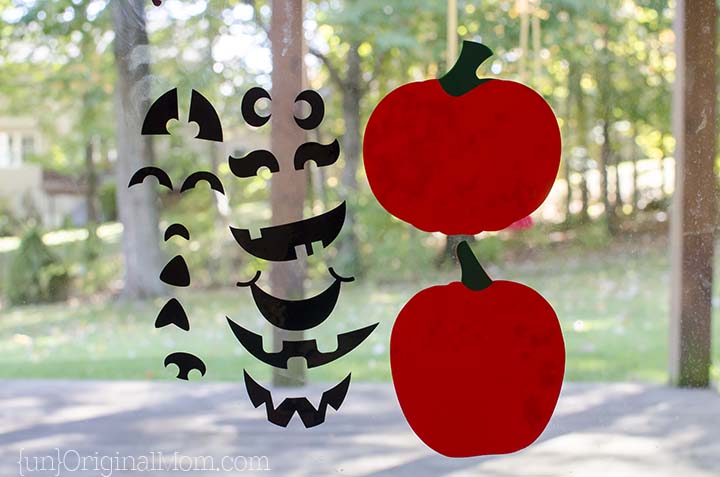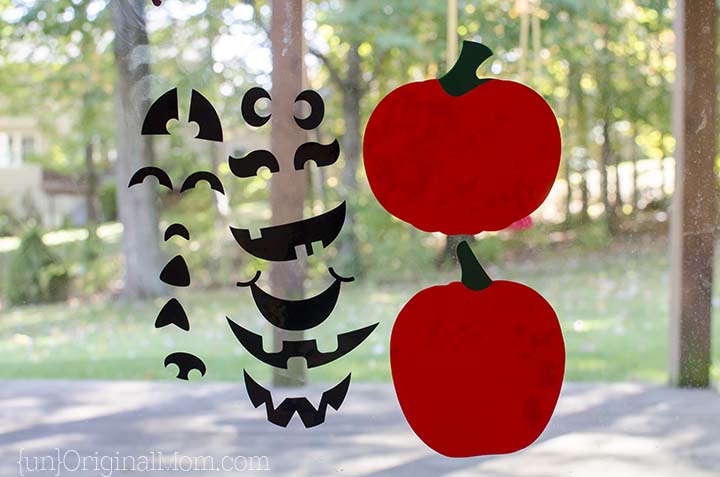 So fun!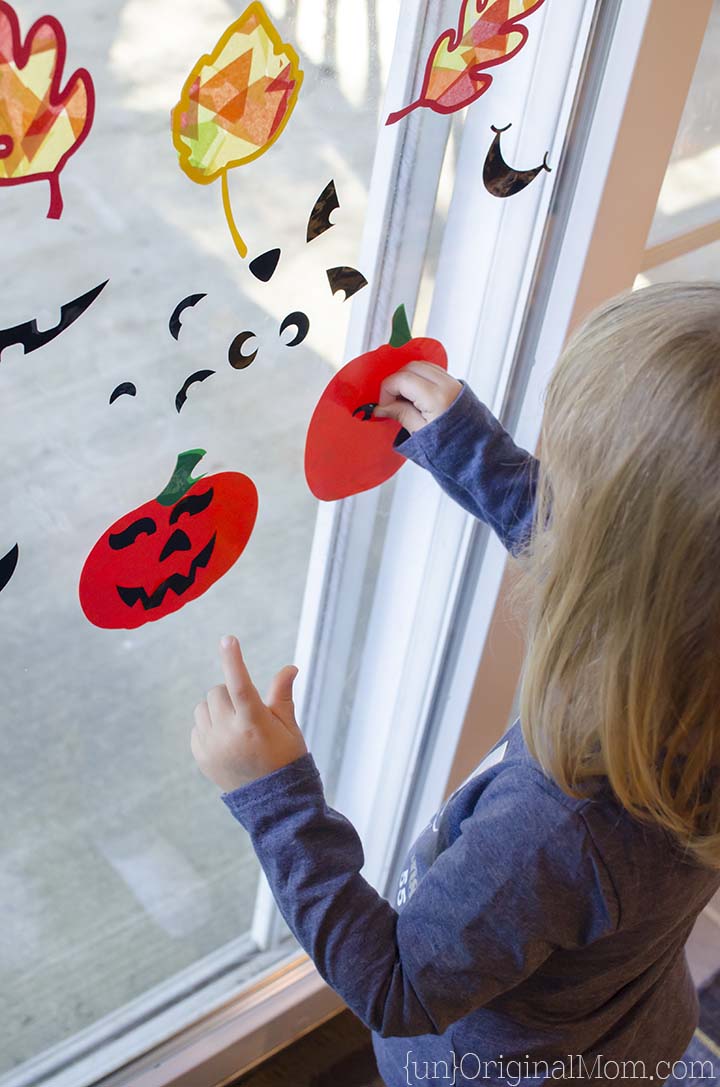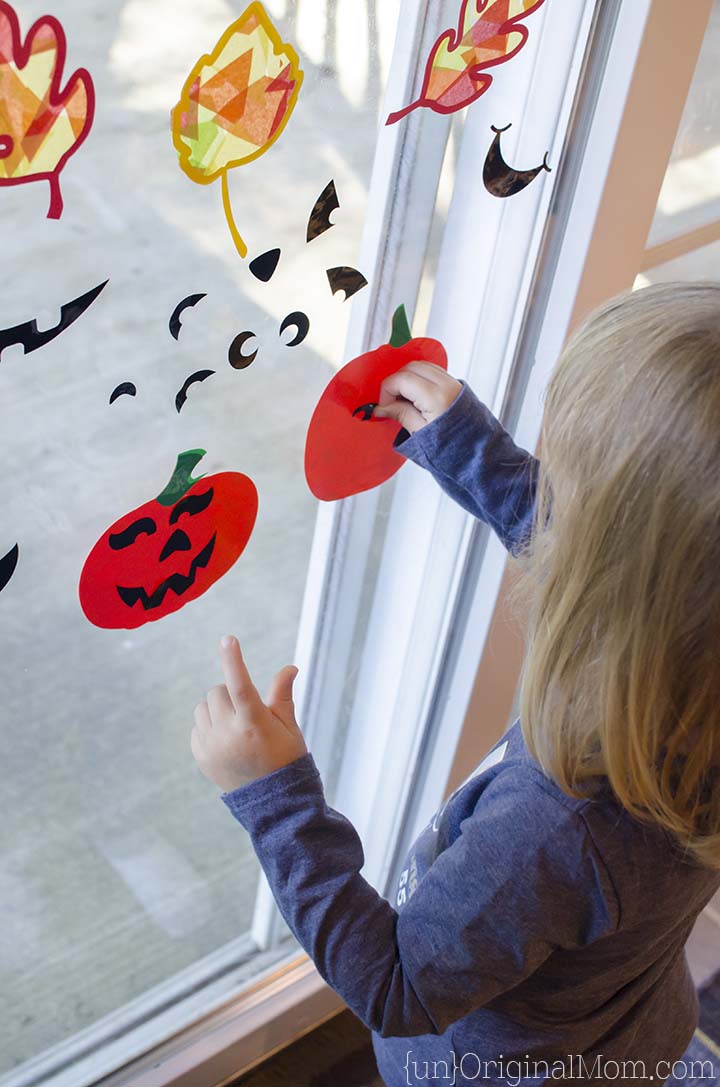 Do you have any other ideas for projects with window cling material?  I still have some scraps I need to use up :-)
This post contains affiliate links – click here to read my full disclosure.



Subscribe to unOriginal Mom via email and get instant access to my library of FREE Silhouette Studio & SVG cut files - exclusively for email subscribers. Plus there's a new file added every month!