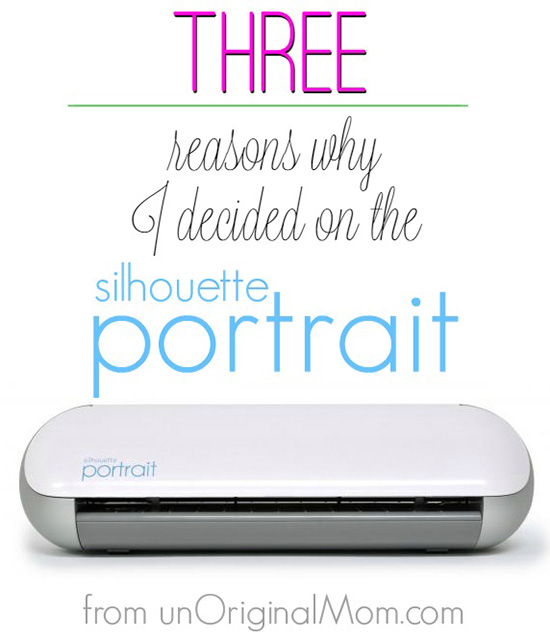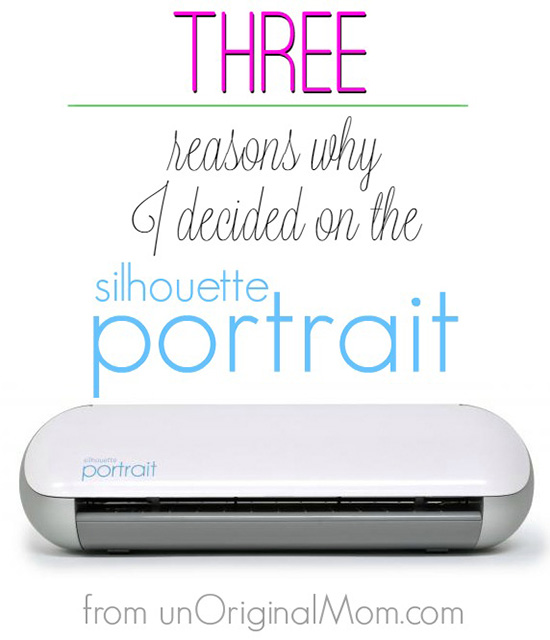 This post contains affiliate links – click here to read my full disclosure.
I have had my Silhouette Portrait for a year and a half now and I can honestly say that is has completely transformed my crafting life.  I know that sounds melodramatic, but it is the complete and honest truth!  I didn't even comprehend the depth and breadth of crafting possibilities I would have at my fingertips when my little bundle of joy arrived on my doorstep in May of 2013, (happy Mother's Day to ME!) but I was excited nonetheless.  And ever since then, I've continued to discover more and more amazing things that I can do with my machine – the sky is the limit!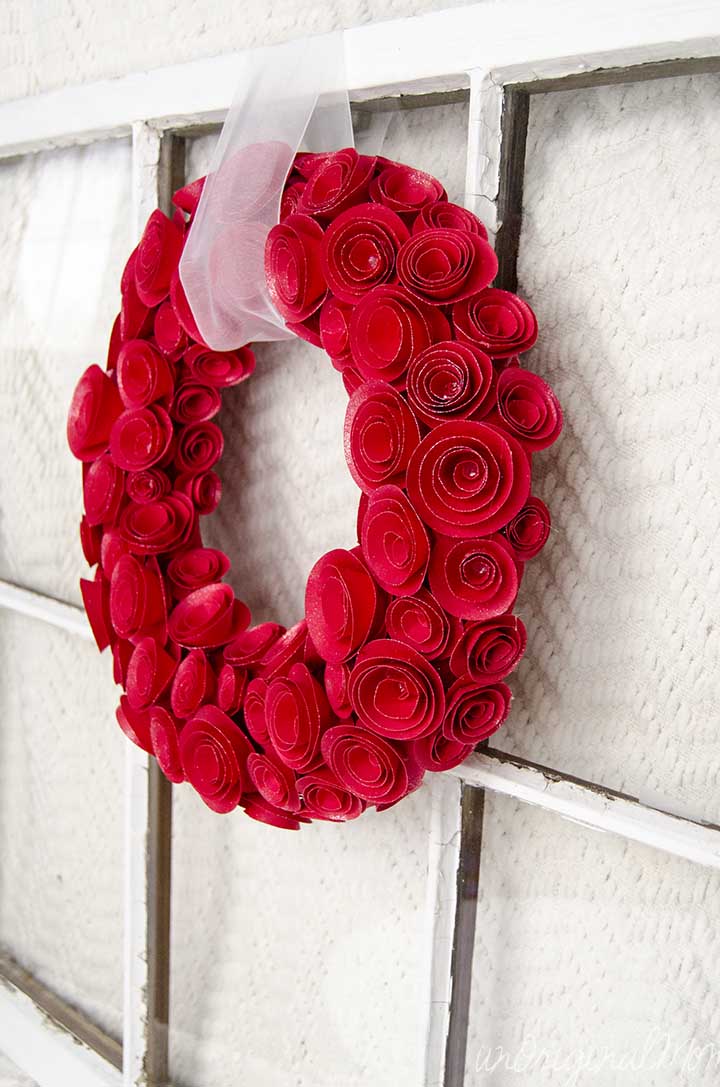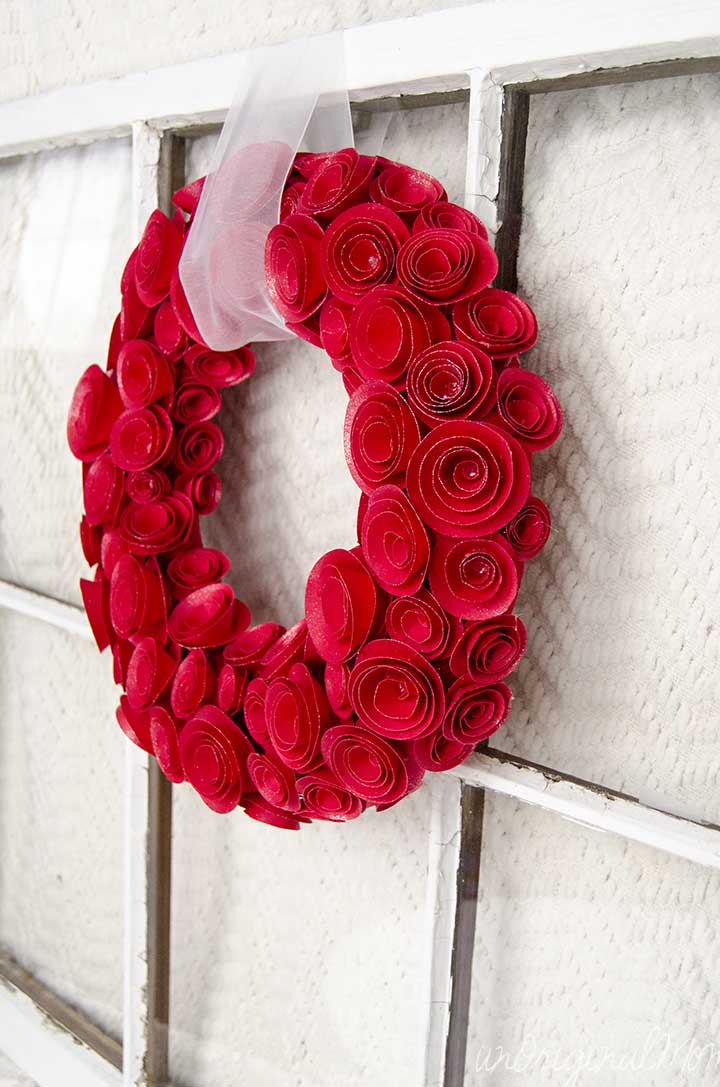 If you're considering purchasing a Silhouette of your own, the biggest question you probably have is "should I get a Cameo or a Portrait?"  I think Cameos are much more common to see, especially in blog world, and I had the same struggle when I decided to buy one of my own.
I have never actually used a Cameo, so I can't speak specifically to the characteristics of that machine…but I have grown to know my Portrait pretty darn well, so I can tell you about the 3 major characteristics of the Portrait that make it different than the Cameo.
Disclosure: this post contains affiliate links, which means if you click on them and make a purchase, I earn a small percentage of the sale. Thank you for supporting this little blog!
COMPACT DESIGN.
This was a HUGE plus for me when purchasing the Portrait, since we were living in a 2 bedroom townhouse at the time and I didn't have a dedicated craft area.  The Portrait has a sleek, compact design and is only about 16 inches wide and weighs 3.5 pounds.  The Cameo weighs about 6.5 pounds and  is 21 inches wide.  If you have limited flat space to spare or will be constantly getting out and putting away your machine each time you use it, the Portrait may be a better choice for you.  It's also much easier to pack up and take along with you for a crafternoon with a friend or even to take along to a craft fair for on-site personalization of items.  (Though Silhouette makes a Portrait tote and a rolling Cameo tote for much easier mobility of both machines!)


SMALLER CUTTING WIDTH.
This is, by far, the biggest and most substantial physical difference between the Cameo and the Portrait.  The Portrait can cut designs up to 8 inches wide, versus the Cameo's 12 inch cutting width.  The Portrait cutting mat has a cut area of 8 in x 12 in, but you can put an 8.5 x 11 piece of paper or card stock on the mat with no problem (it even has little hash marks to help you line it up!).  When cutting with a roll of vinyl, you can cut something up to 10 feet long (the new roll feeder should really help with this) so you're really not limited in length.  I didn't purchase this because of the smaller cutting width, persay, but because I didn't think I would be limited by it.  Honestly, I can probably count on one hand the number of times I've been limited by the cutting area of the machine.  The majority of the time the material that I'm cutting is 8.5 x 11 already, so it fits on the mat with no trouble at all.  12 x 12 scrapbook paper just requires the extra step of trimming it down so it will fit on your mat.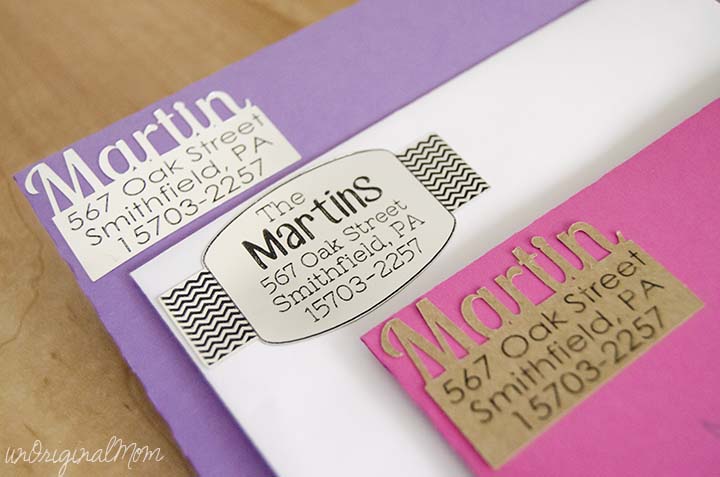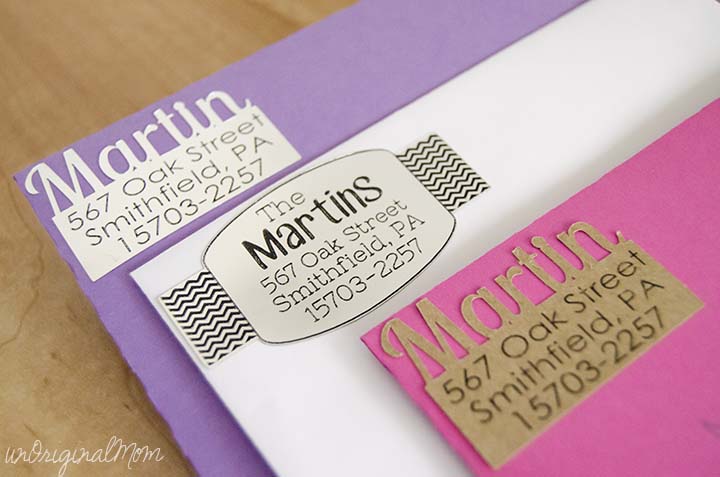 All of the Silhouette Specialty Media (like the printable foil, adhesive kraft paper, and printable sticker paper I used to make these unique Return Address Labels) comes in 8.5 x 11, so it's super easy to use with your Portrait! 
You are limited a bit in card sizes – the biggest size you can easily do is an A2 (4.5 x 5.5) and making envelopes to fit those cards can be tricky.  But I find the standard A2 size to be plenty big enough for me whenever I make cards.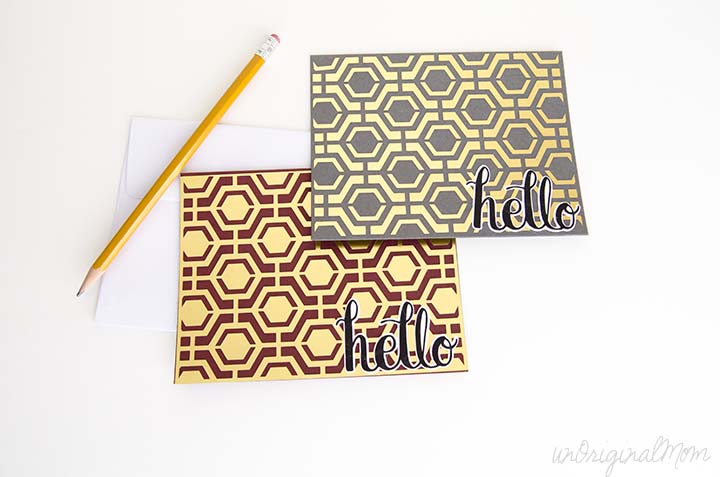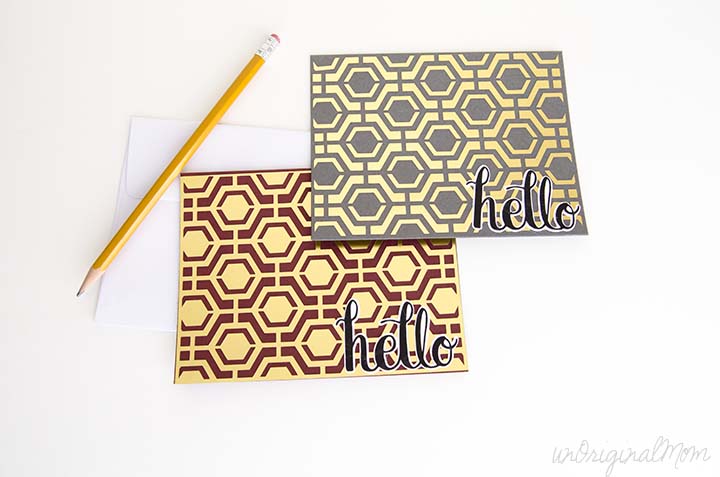 These Easy Geometric Cards with Gold Foil are just one of the many different kinds of cards I've made with my Portrait!
Now, if you are a scrapbooker working with 12 x 12 size paper or layouts a lot, you probably want to consider springing for the Cameo.  Or if you're looking to make items to sell with your Silhouette (especially larger vinyl decals or mass quantities of items), the Cameo might be better for you, too.  Though don't think you'll be limited in wall decal size for yourself – it's easy to piece together cuts into larger designs.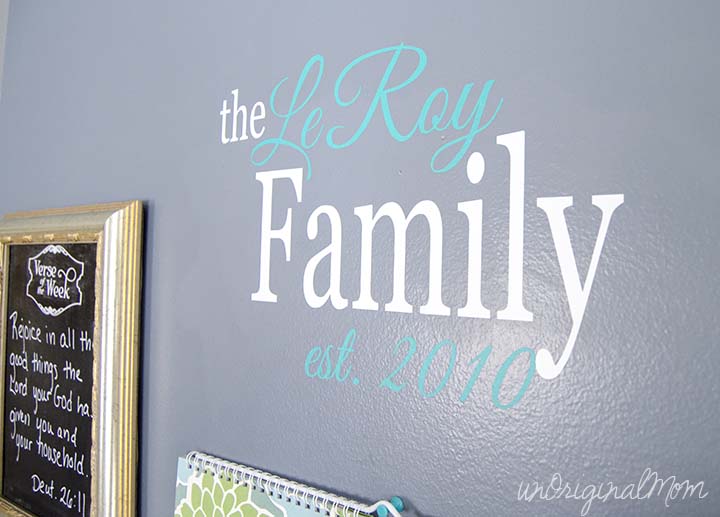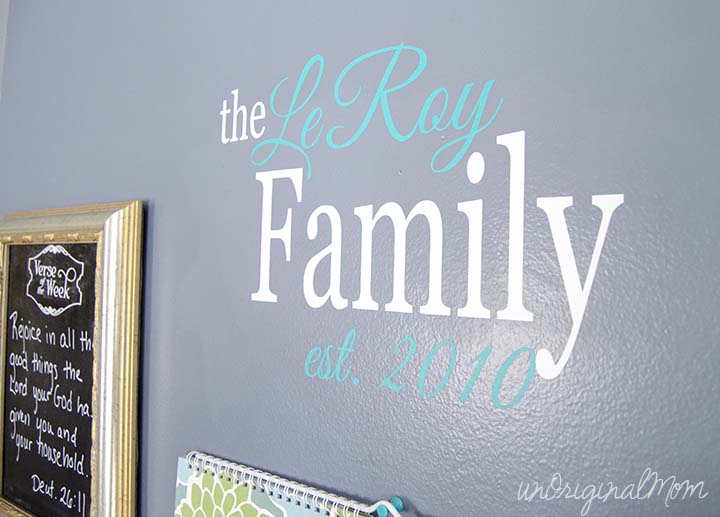 I made a large vinyl wall decal as part of our family's Command Center. 
PRICE.
Ultimately, this is the reason I bought a Portrait instead of a Cameo.  I was still a newbie blogger (only 3 months in) and pretty new to crafting in general – this was really my first big craft purchase.  I was excited about all the possibilities of a Silhouette, but wasn't entirely sure what the learning curve would be like, and once I got it, how much I would use it.  The lower price point was much more appealing to me at the time, and I knew I wasn't going to be cutting large designs AND I had very limited flat space to keep the machine, the Portrait won out for me without much internal debate.
GETTING TECHNICAL:  CAMEO VS. PORTRAIT
The cutting capability of both machines is exactly the same – they use the same blades, the same software, and can cut the same materials.  The technology for both machines is identical.
However, beyond the big 3 differences that I listed above, there are a few less significant differences that are worth noting (though they don't really change what you can or can't do.)  The Cameo has an LCD display with options to load cutting mat/load media, pause, load, and unload.  There are also arrow buttons to position your blade to an exact spot on your media.  The Portrait does not have an LCD display but has a load mat, load media, unload, and pause button directly on the machine.  You can position your blade to a specific spot on your material by using the arrows in the software.  The Cameo also as an SD card to take designs with you when you're not hooked up to a computer – though to edit anything you need to be hooked up to a computer with Silhouette Studio software anyway.  You can see more of a side-by-side comparison of the two machines HERE.


Honestly, once you decide to buy a Silhouette, you can't go wrong with either machine!  If you're ready to take the plunge and make the best craft-purchase of your life, grab your Silhouette Portrait here!

And if you're getting a Silhouette around Christmas time (the best time of year for crafting!), here are some of my favorite Christmas projects I created last year with my Portrait that may inspire you: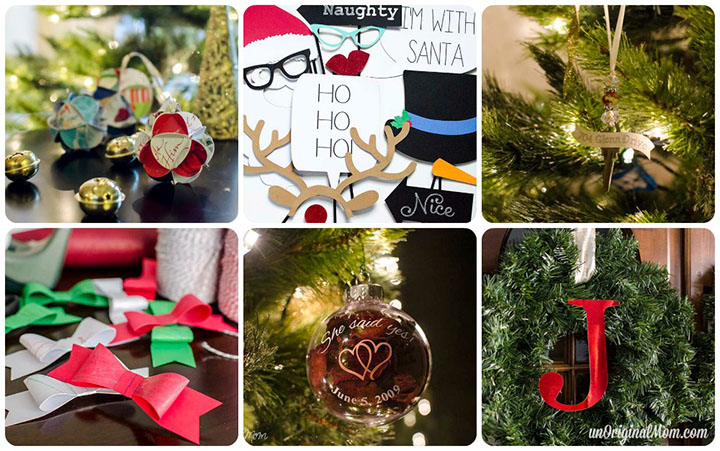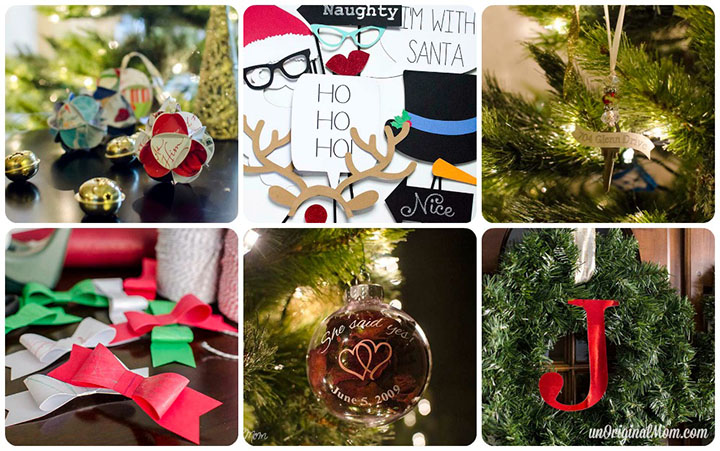 1.  DIY Christmas Card Ornaments | 2. Christmas Photobooth Props | 3. House Key Keepsake Ornament | 4. Baby-Made Bows for Christmas | 5. Rose Petal Keepsake Ornament | 6. China Cabinet Decorations
I'd be happy to answer any questions you have about the Portrait, just leave a comment or click on the "Contact" tab at the top of the page to get in touch with me directly.  Or, for some more Silhouette Portrait inspiration, click here to find a gallery devoted entirely to my Silhouette projects!
This post contains affiliate links – click here to read my full disclosure.



Subscribe to unOriginal Mom via email and get instant access to my library of FREE Silhouette Studio & SVG cut files - exclusively for email subscribers. Plus there's a new file added every month!