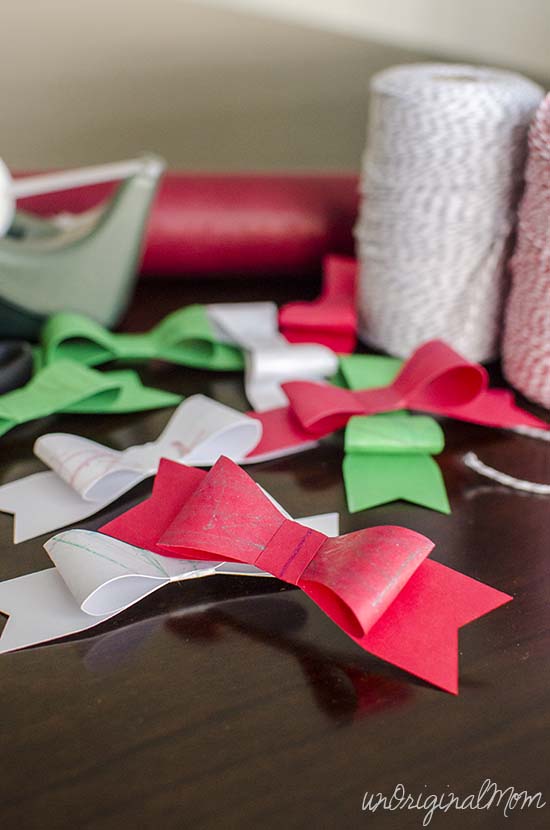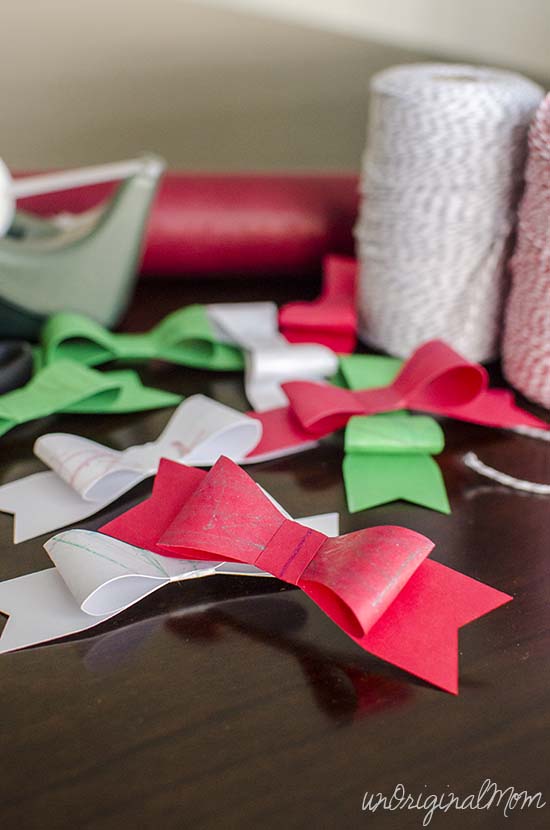 I decided to harness my 17-month-old's scribbling ability to help me with gift wrapping this year.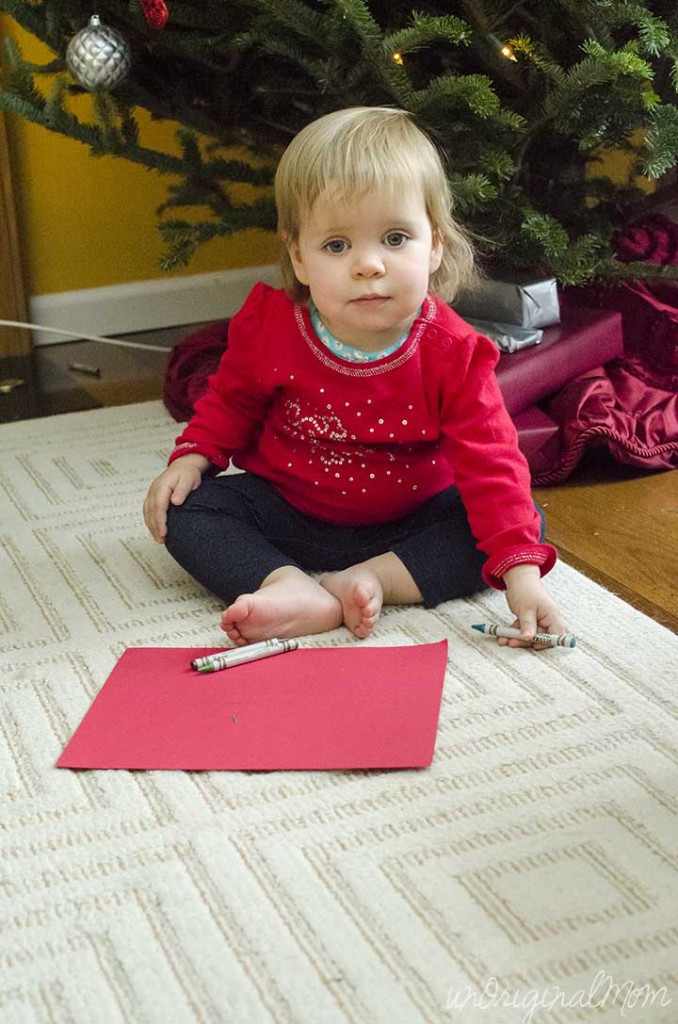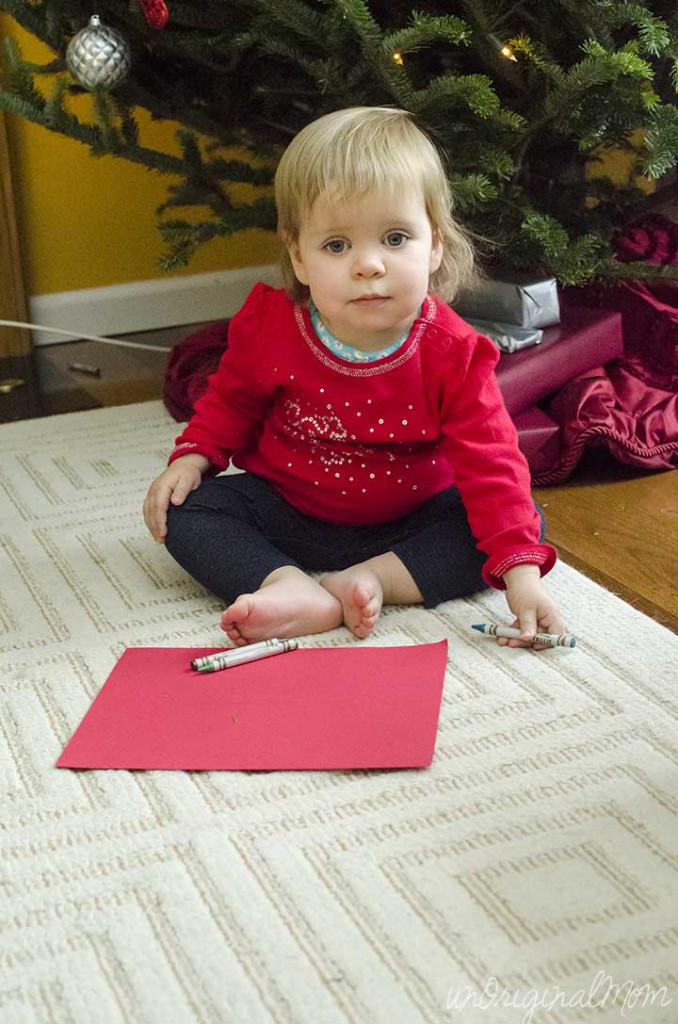 It really couldn't be much simpler!  Have your little one scribble on some cardstock (I used metallic crayons on red, green, and white cardstock…though in hindsight, markers probably would have been better), then use your Silhouette to cut out bows!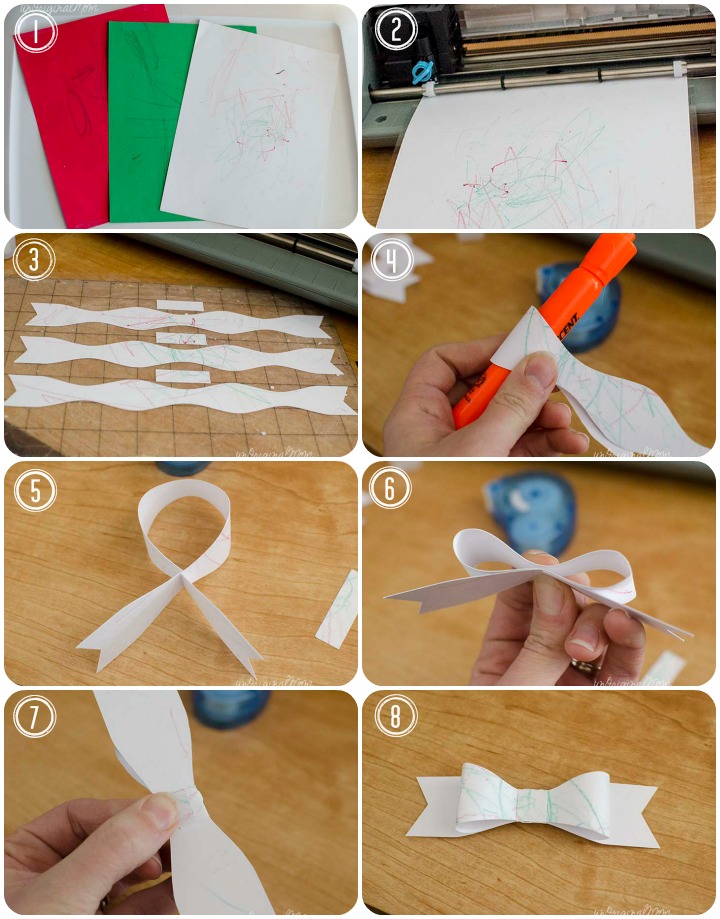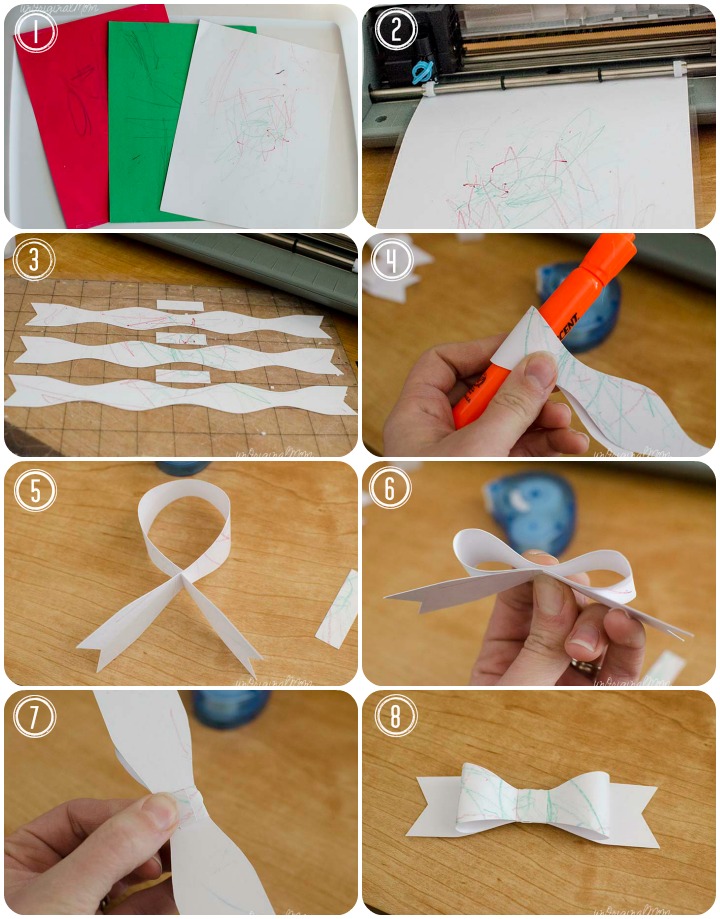 I used this shape from the Silhouette Online Store.  
Assemble your bows as the pictures show you above.  I found it easiest to "curl" my paper around a thick marker before putting it together so it didn't crease.  I used a single glue dot (in picture 7) to hold the bow together.
Don't have a Silhouette?  No problem!  Check out this great tutorial from Lines Across on how to make bows out of strips of paper cut by hand.  I also found this post from How About Orange that has a printable PDF of a bow template, so you have your kiddo scribble on the printed template and then cut it out by hand yourself.
This is such a great way to decorate gifts you're giving "from" the baby!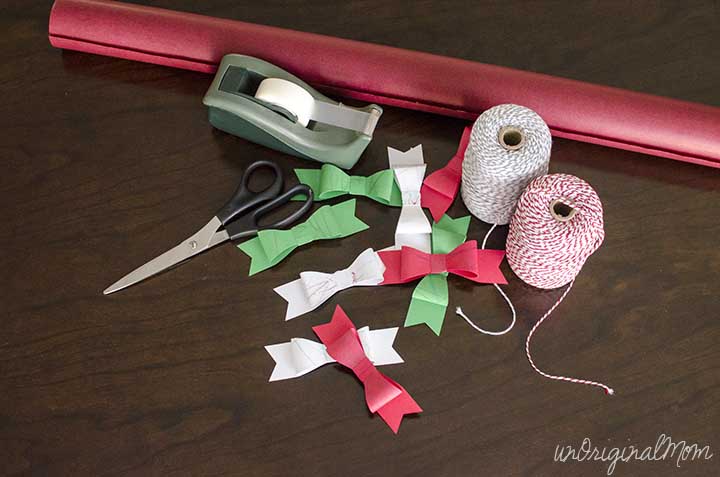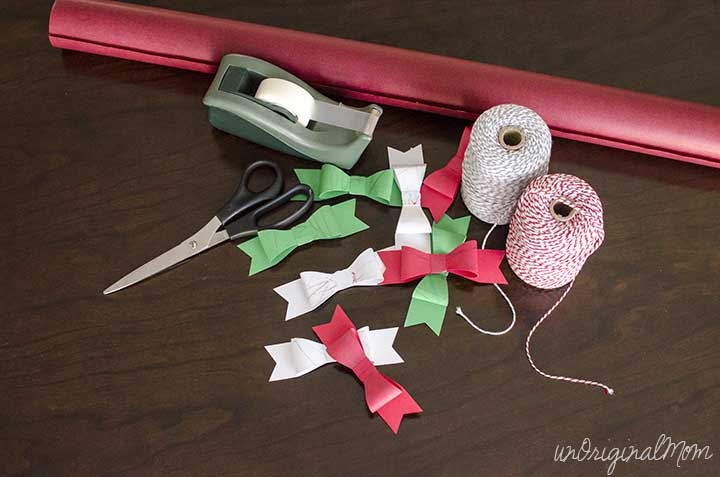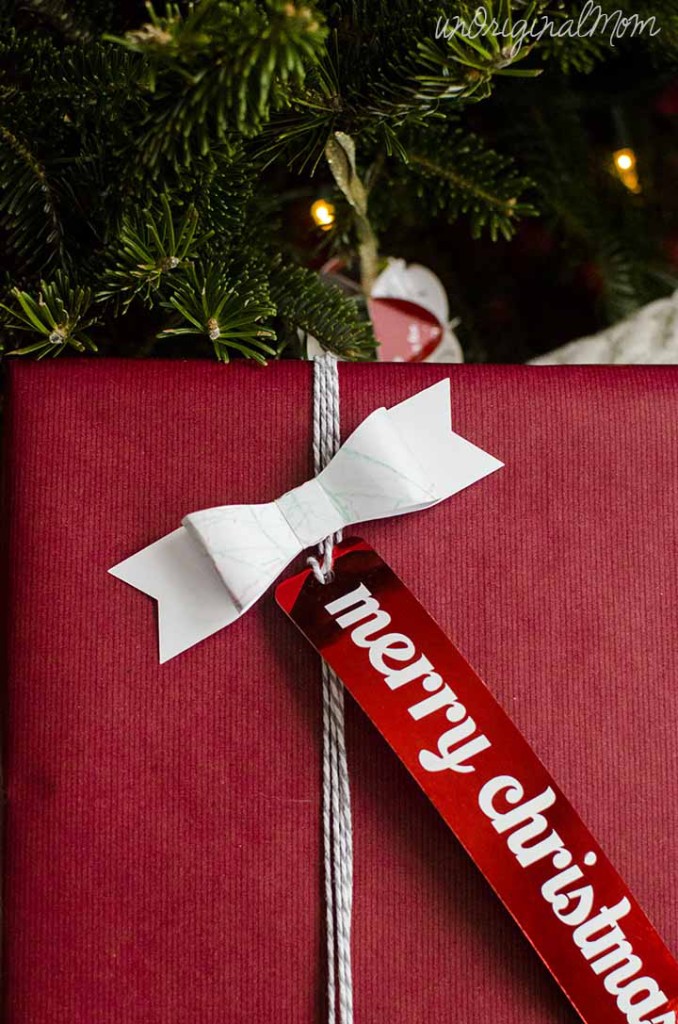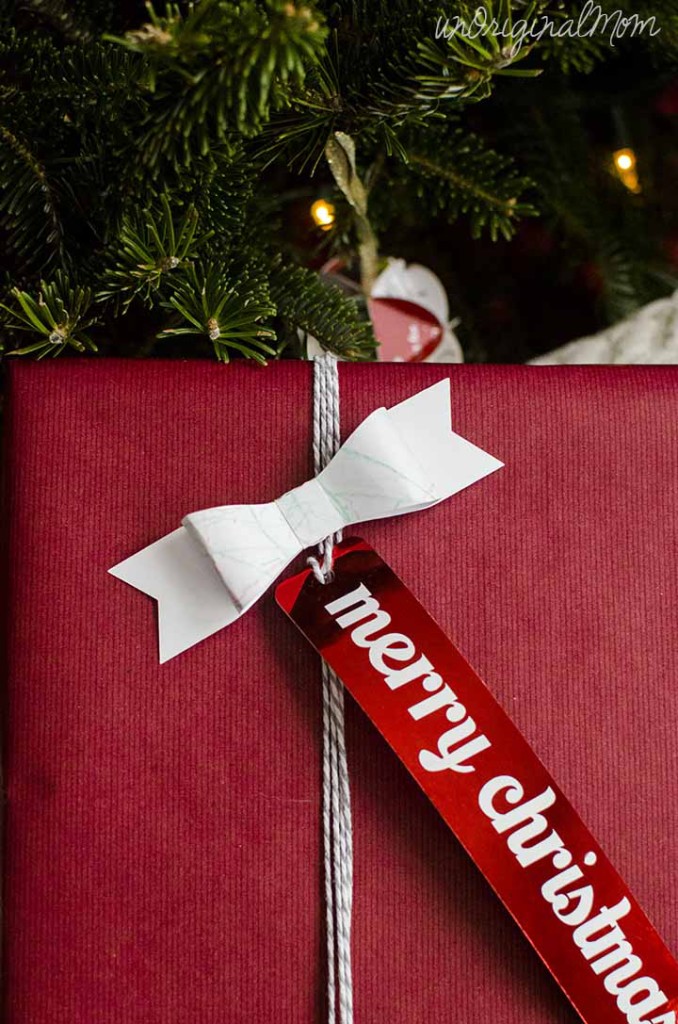 Have you finished all your gift wrapping yet? (I have only just started!) 




What if you MADE your Christmas gifts this year instead of buying them? Find out how to set yourself up for success in your Handmade Christmas journey - plus get a free printable gift list planner!