Hi, friends! I am thrilled to be participating in this year's Home for the Holidays Home Tour, hosted by the fabulous Sondra Lyn. I always love being able to showcase inspiration from other talented bloggers, and you'll find plenty of top notch holiday decor and craft ideas at the end of this post.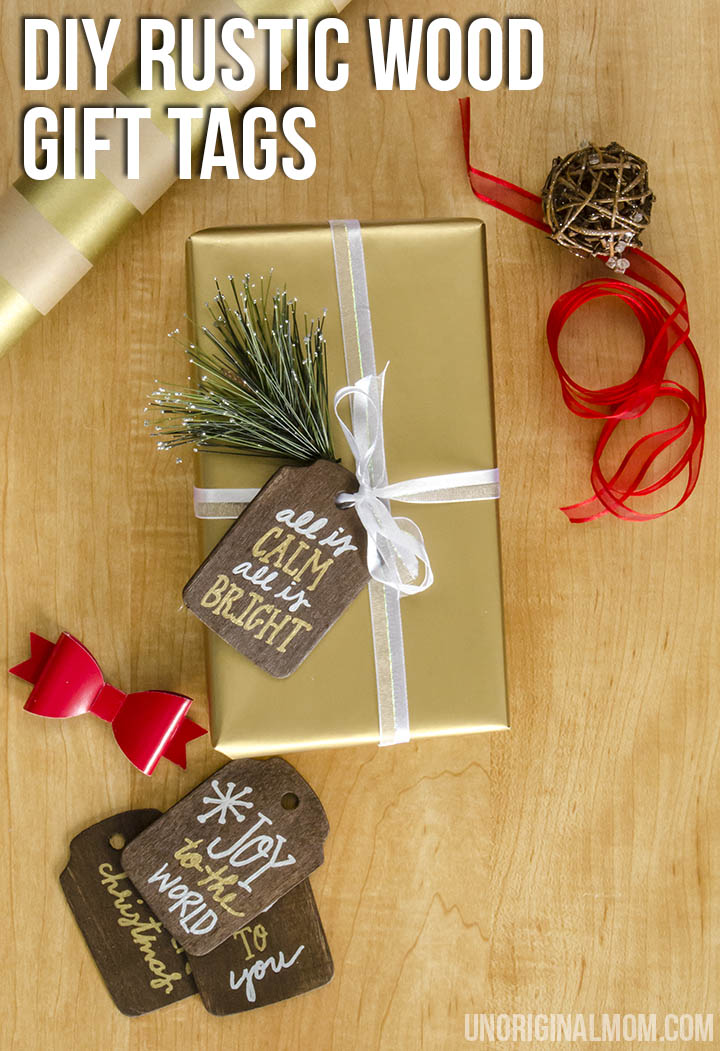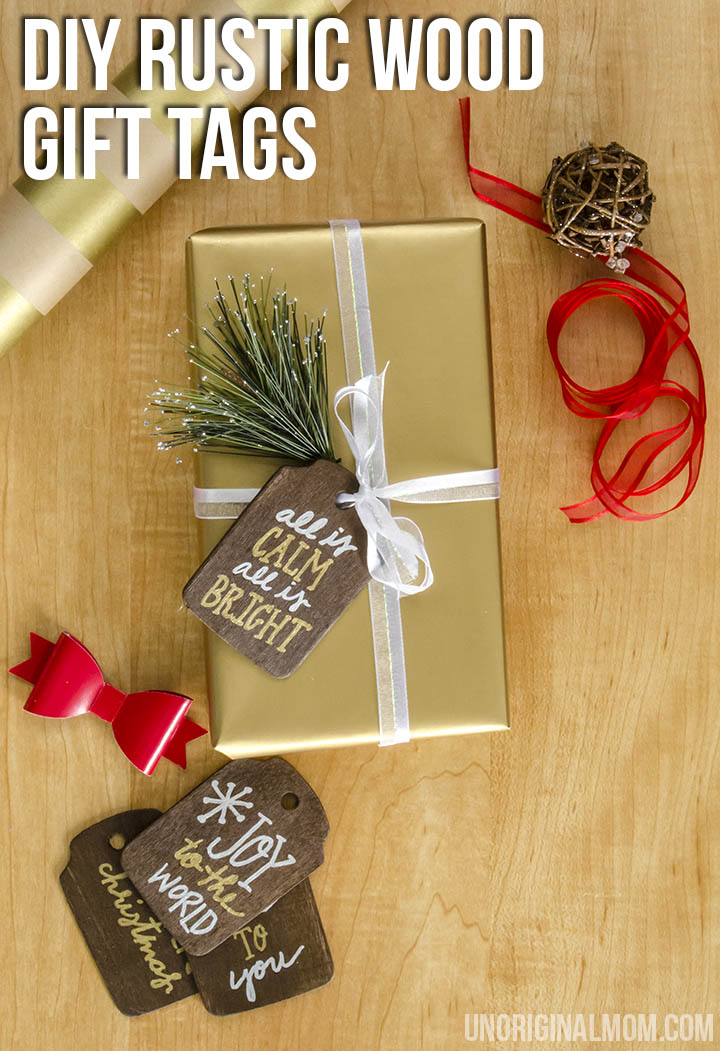 I don't know about you, but I absolutely love beautifully wrapped gifts under the Christmas tree. If you've taken my 7 Steps to a Handmade Christmas eCourse, you know that I devoted an entire step to just wrapping up the gifts. Real life disclaimer – I know as well as you do that sometimes it's a victory in itself to even get the gifts wrapped in wrapping paper instead of just thrown into paper bags at 1 AM on Christmas morning.  I've totally been there. But especially if you've spent a lot of time and energy making (or picking out) the perfect gift, it's kind of sad to just slap some plain old wrapping paper on it and be done. That's one of the reasons I like to have my Christmas shopping (and crafting) done well in advance – putting the time and effort into beautiful wrapping becomes part of the gift itself!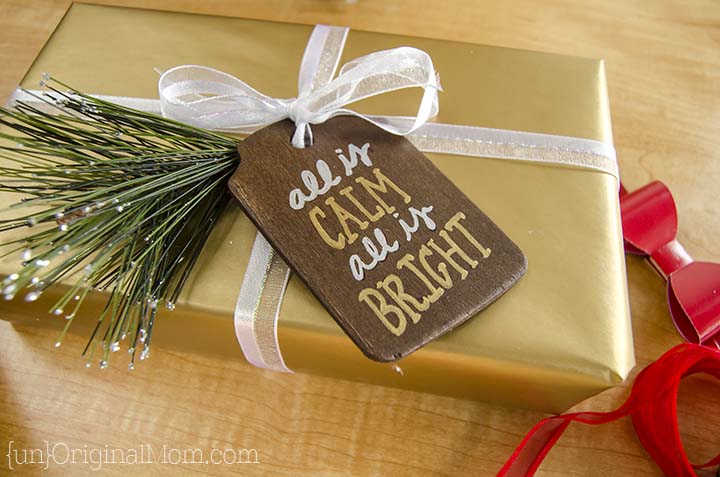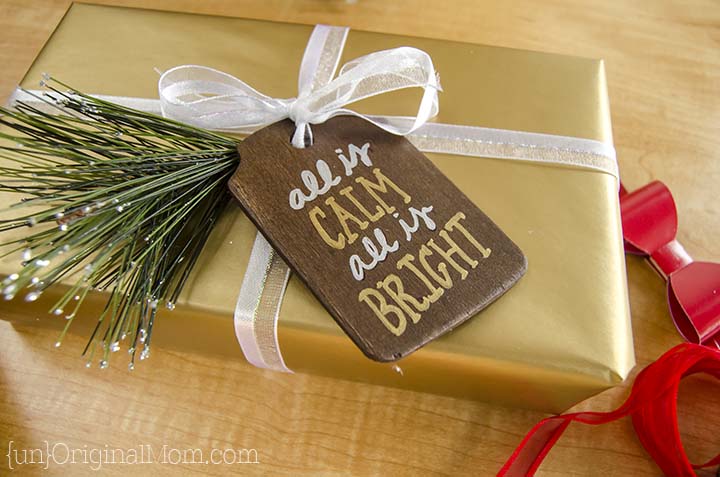 The inspiration for these rustic stained wood gift tags was kind of a mash up of two of my previous projects. I really loved the look of the dark stain and gold vinyl on the table numbers I made for my sisters wedding and knew I wanted to revisit that combination for something Christmasy.  So I used the same technique that I did for my Thanksgiving wooden place cards to make some simple stained wood gift tags!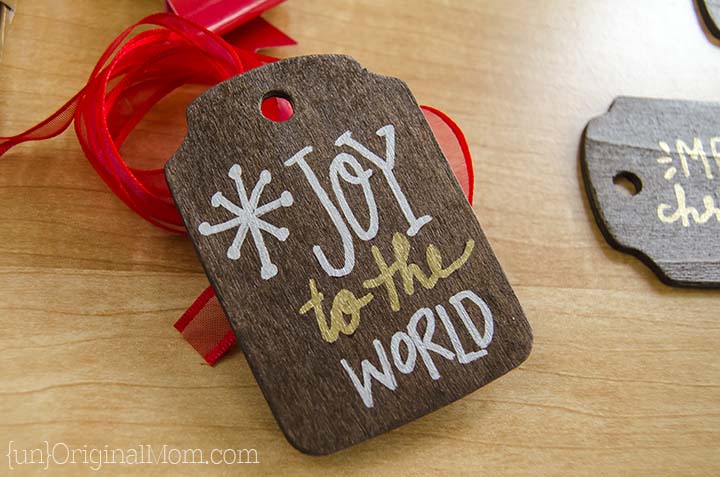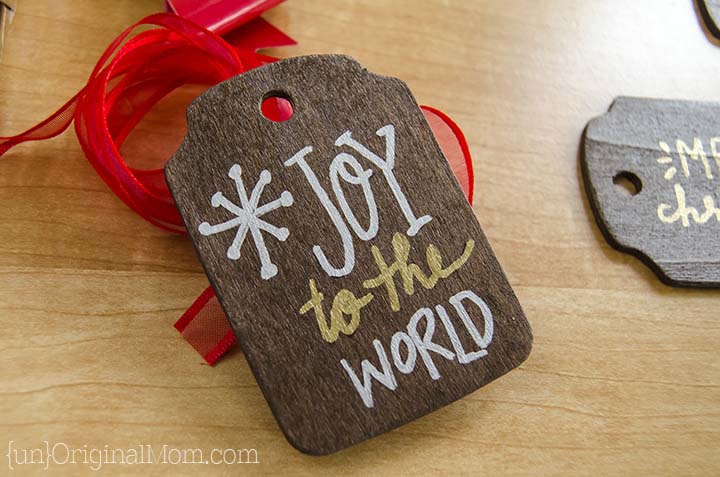 I picked up a few plain wood tags at Michael's for about a quarter a piece. They were a little bit rough around the edges, so I used a sanding sponge to give them a quick sanding and then wiped them down with a wet paper towel.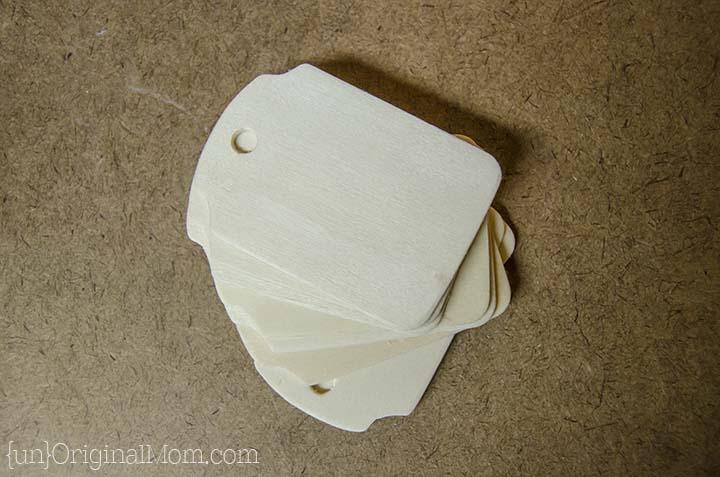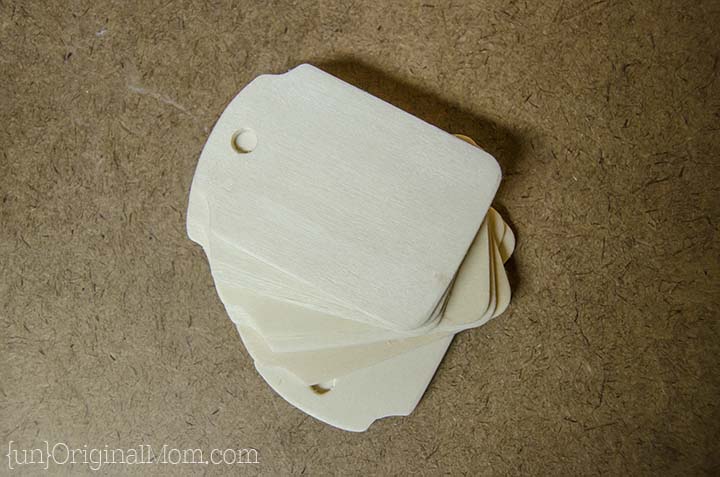 Then I stained them with the stain leftover from my table numbers – a nice warm, dark shade.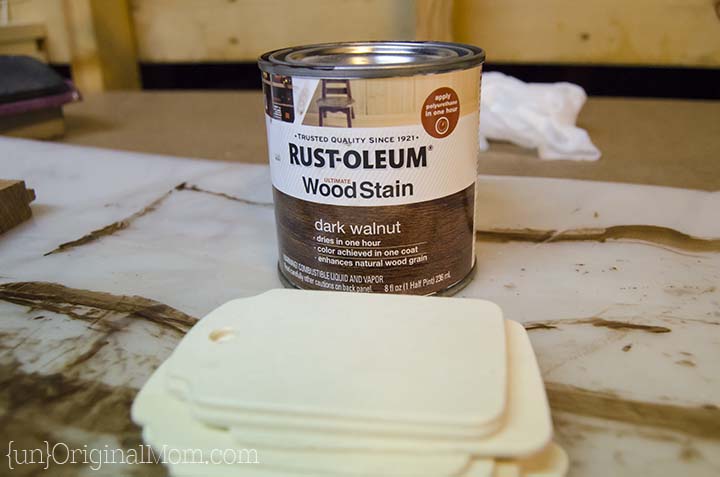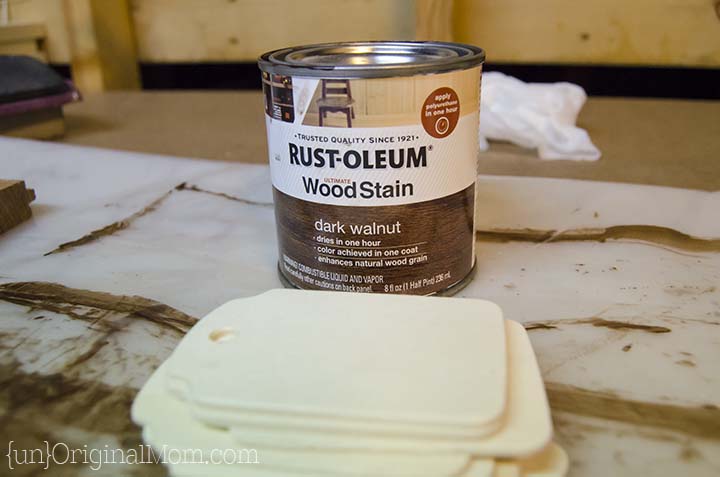 To give the wood stain a bit richer tone and a more finished look, I added a coat of Minwax Polycrylic after the stain had dried. (This is an important step if you're going to apply vinyl – it helps it adhere much better!)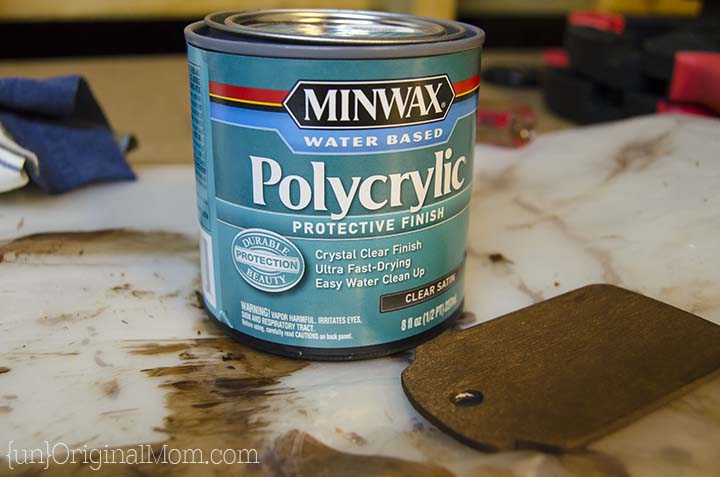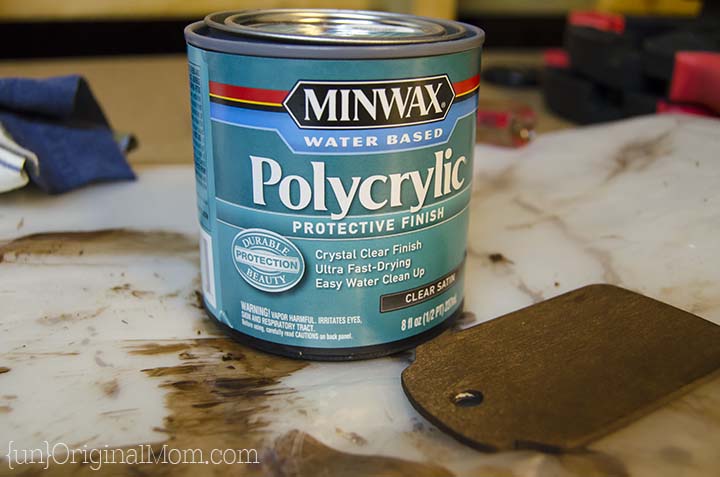 At this point, you have several options. One idea I had was to use vinyl to apply designs and phrases to the tags, so if you have a Silhouette you could give that a try. I decided I wanted to use metallic Sharpie paint pens on mine. For those of you that are good at hand lettering, you could just draw on some phrases and be done!  If that's you, I'm uber-jealous…I have pretty terrible handwriting. So I used the same technique I did with my wood place cards and sketched on them with my Curio.  If you don't have a Curio, you could just print out your designs and use graphite paper to transfer them to the tags – easy peasy!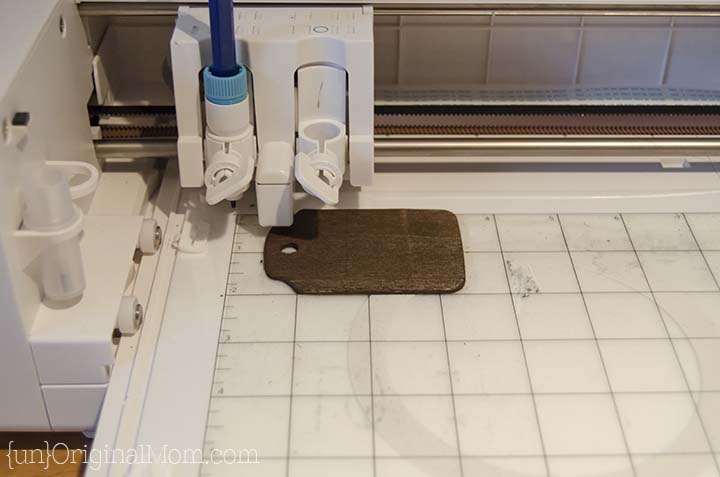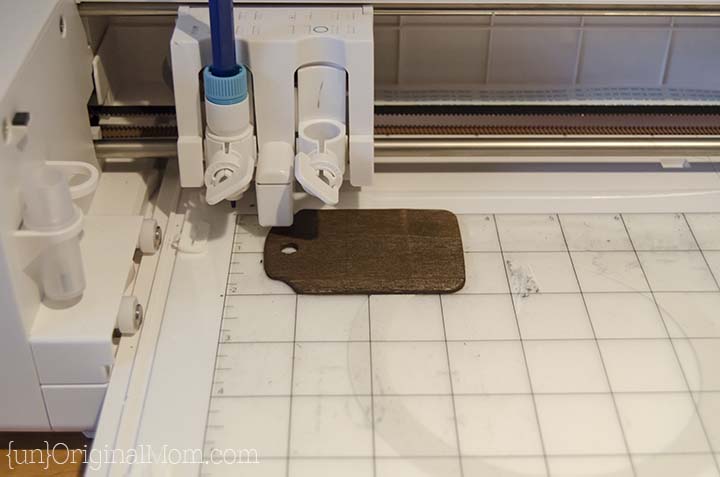 Then I traced over the sketch with my paint pens. I love the look of the metallic on wood – very rustic glam! (And you know how I love the rustic glam look in my Christmas decor!)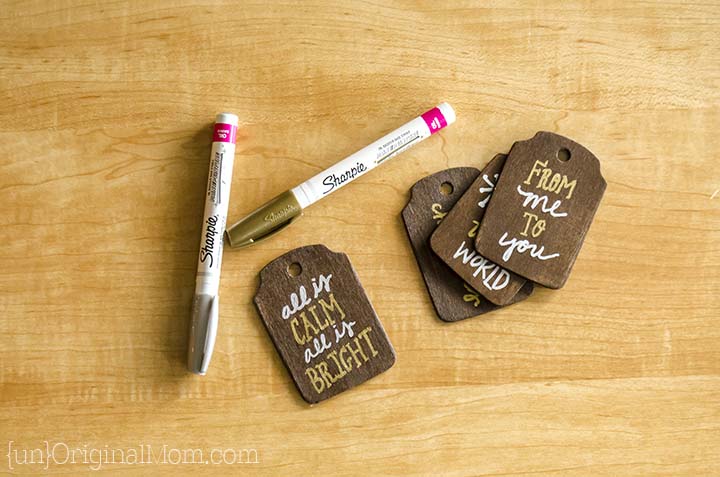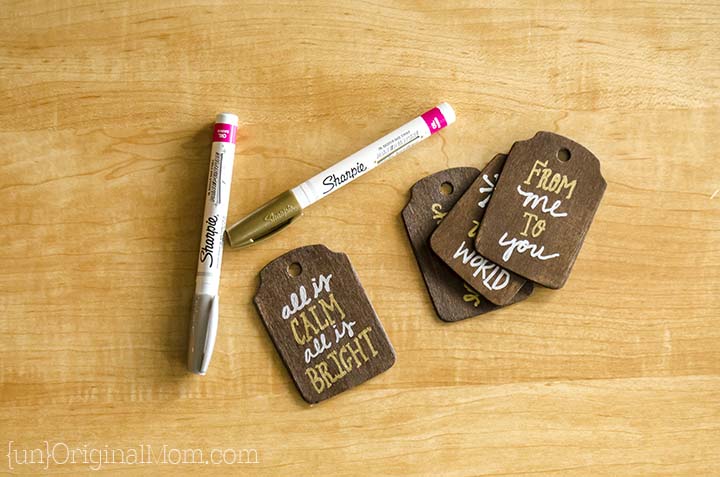 These are designs from the Silhouette Design Store, but you could use any kind of free printable gift tags you find – or design your own!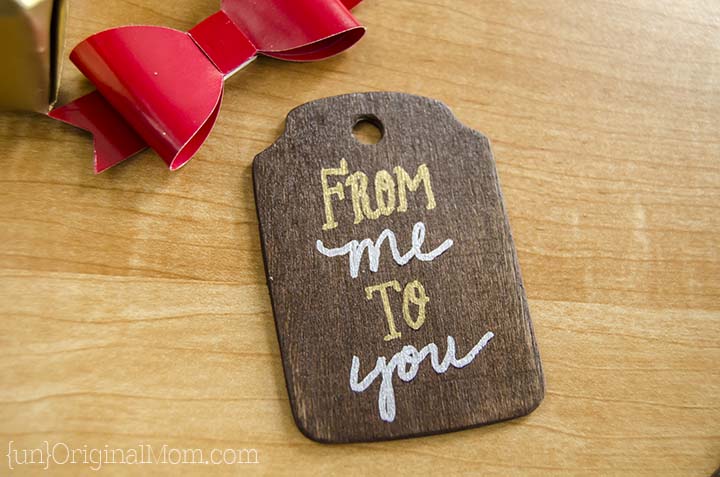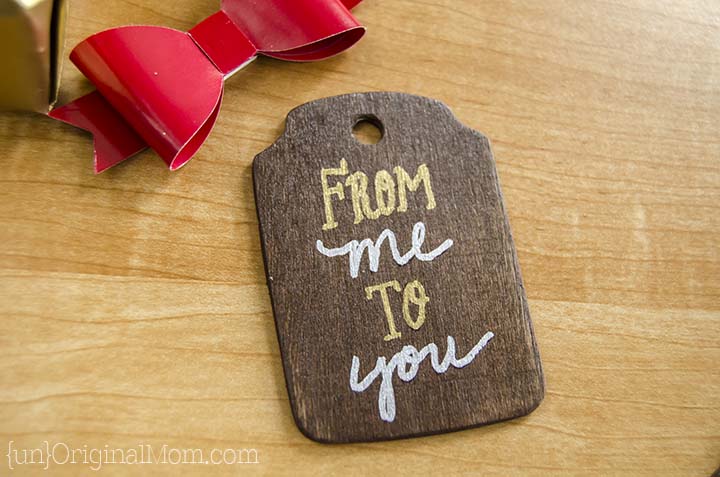 I think they look pretty great on a pretty wrapped gift, don't you? *Almost* too beautiful to open!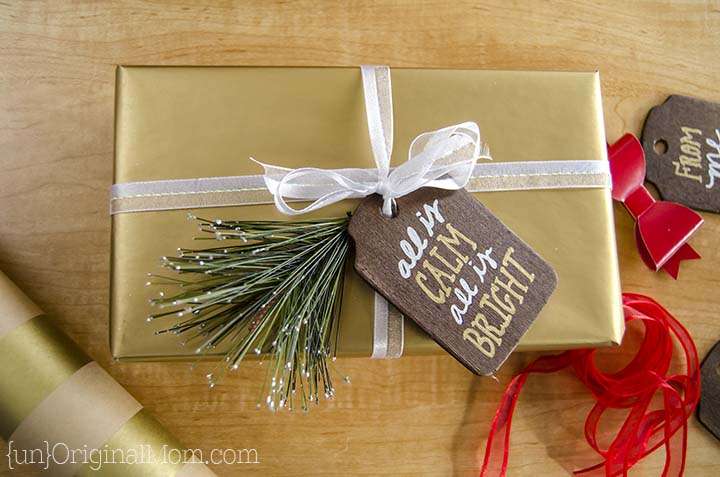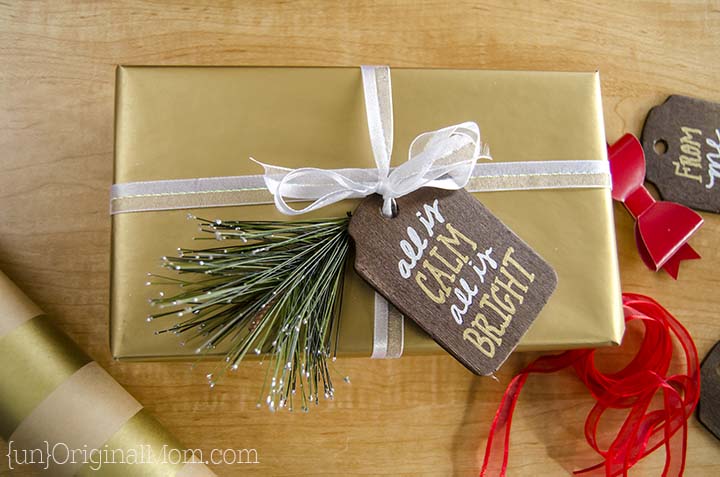 And now, for some amazing holiday ideas from the bloggers of the Home for the Holidays Blog Tour! There has been a great week of holiday celebration ideas, and today I'm helping to "wrap it up" (ha, ha, get it??) with some other bloggy friends sharing gift and wrapping projects.
.
You'll find everything from gorgeous decor to amazing crafts to yummy holiday recipes…and everything in between! Enjoy the inspiration! 'Cause we all know,
there's no place like…
Home for the Holidays!
Monday – Holiday Decor
Tuesday – Holiday Recipes
Wednesday – Holiday Mantels and Tablescapes
Thursday – Holiday Crafts
Friday – Holiday Gifts and Wrapping




What if you MADE your Christmas gifts this year instead of buying them? Find out how to set yourself up for success in your Handmade Christmas journey - plus get a free printable gift list planner!