This post contains affiliate links – click here to read my full disclosure.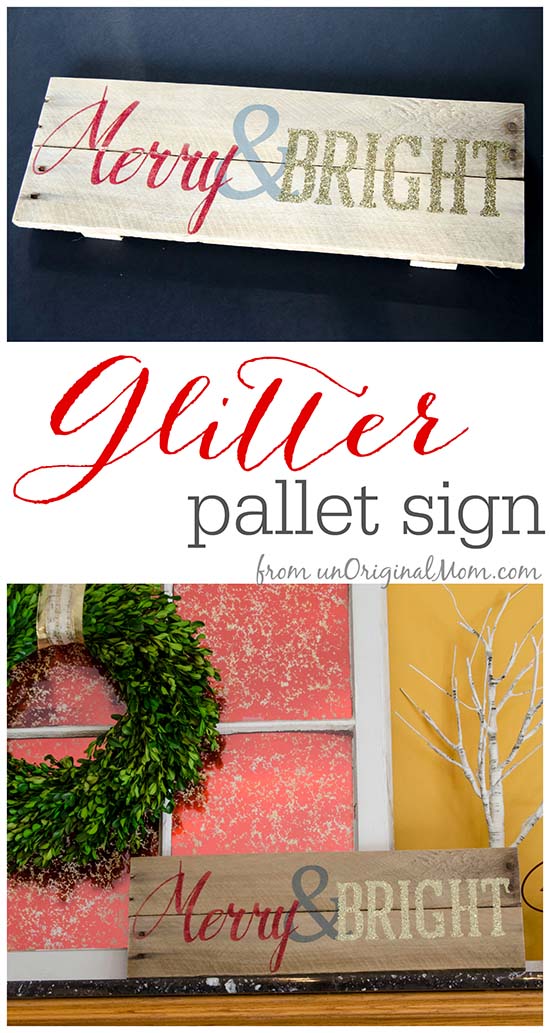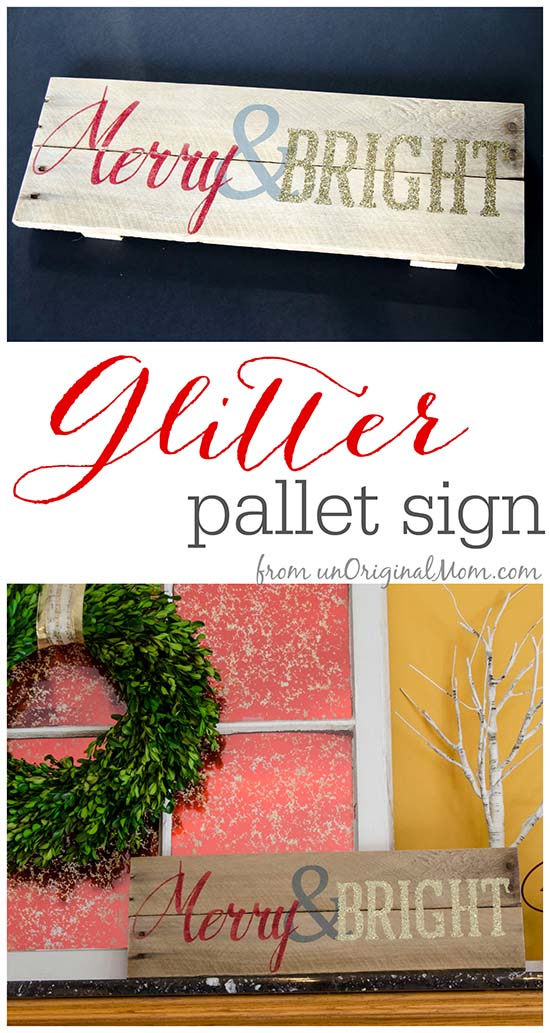 Rustic wooden signs have been around the Pinterest world for quite a while now, and it doesn't seem like they're going away anytime soon.  There is just something so classic and versatile about them – they fit with so many decor styles and seasons!  So when we were working on another pallet project, I had my hubby take a few extra pallet boards and glue them together to make a pallet wood sign, knowing I would certainly find something to do with it.  I think that sucker sat in our garage for less than a week before I snatched it up to make this #rusticglam glitter pallet sign.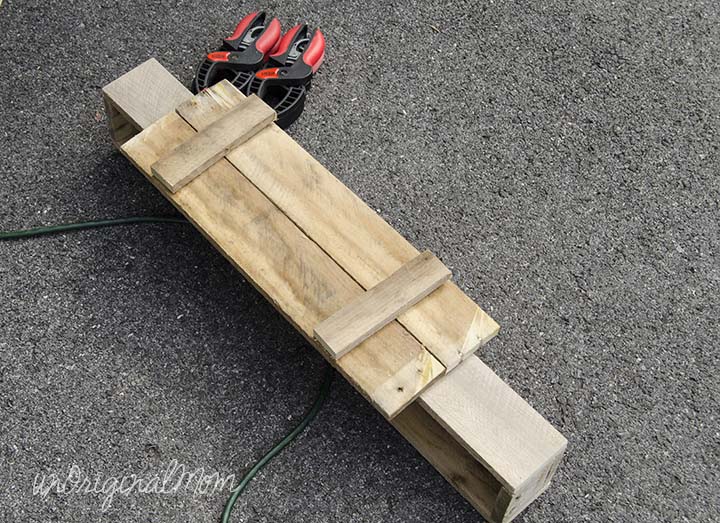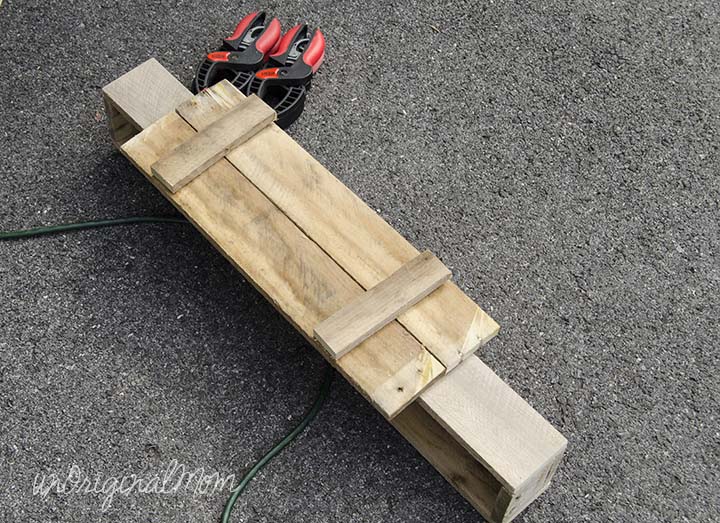 I absolutely love the contrast of the glitter with the rustic wood, don't you?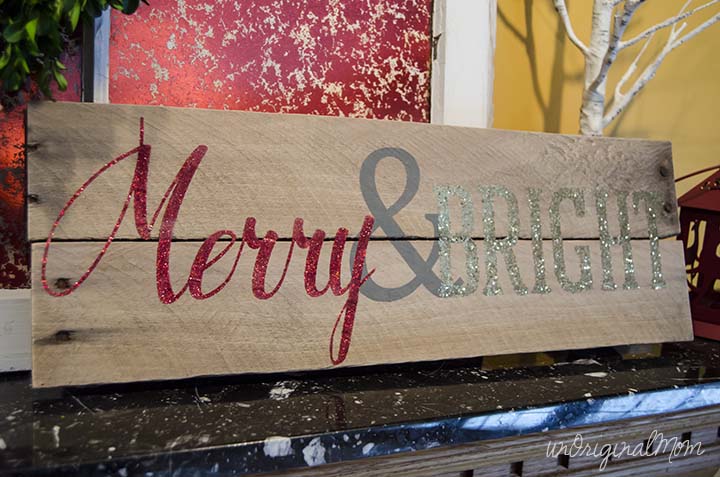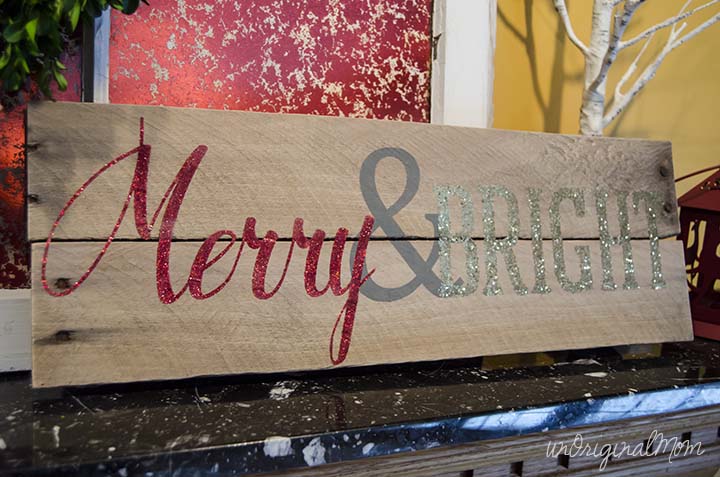 SUPPLIES:
Pallet wood (or other reclaimed wood) made into a sign
Silhouette double sided adhesive & a Silhouette machine (or you could cut the adhesive by hand with an exacto knife)
red and gold glitter
gray craft paint
I used Silhouette brand double-sided adhesive to make the glitter letters, and it's so easy! I designed and cut the letters with my Silhouette, then covered them with glitter.  I think the whole thing took less than 30 minutes to design, cut, and glitterify.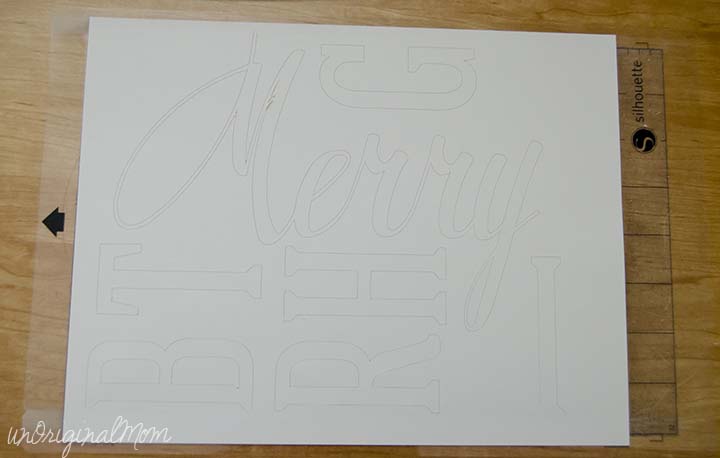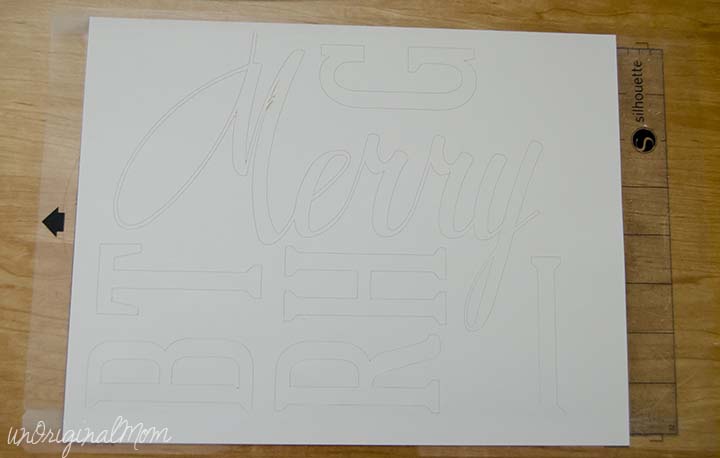 But first, I used a vinyl stencil to paint the ampersand gray first.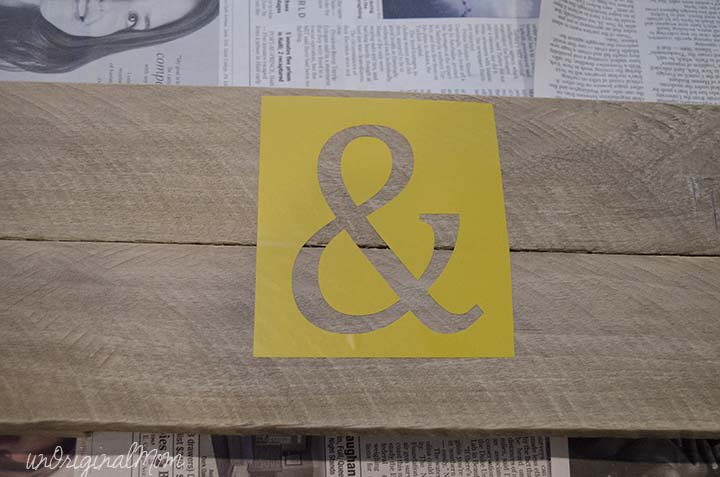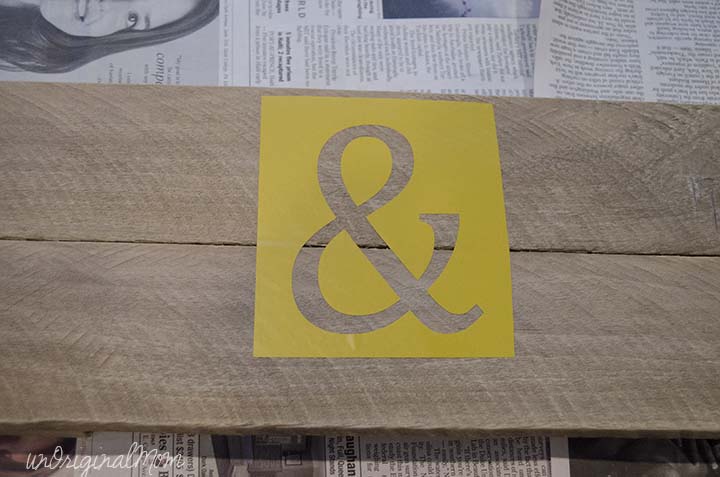 That allowed me layer the double-sided adhesive slightly on top of it on either side.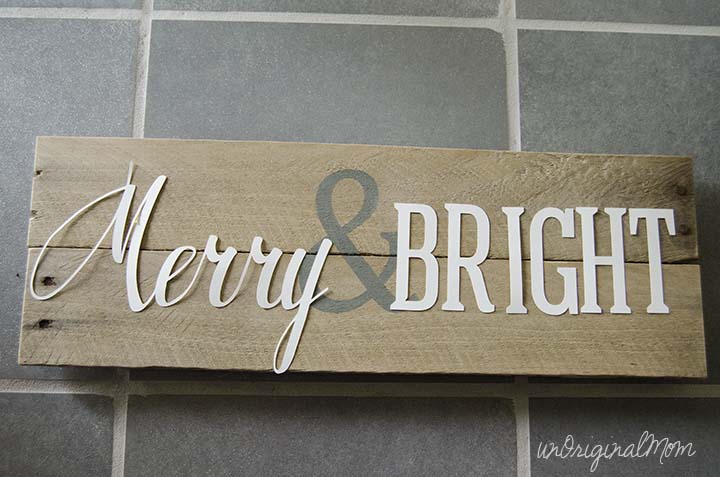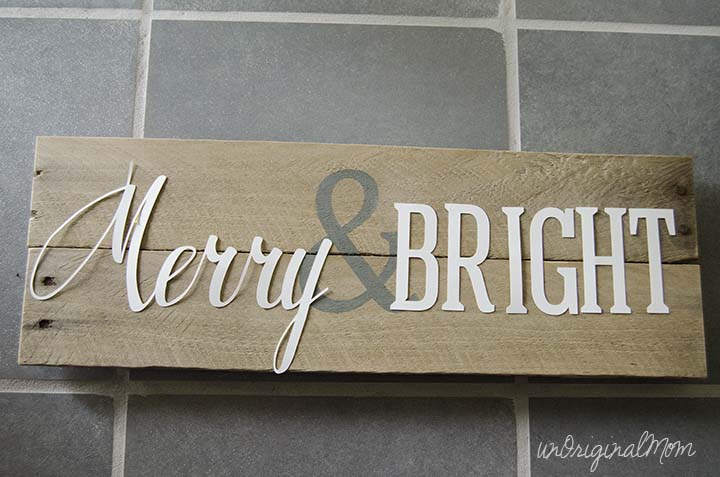 The trick when you're doing two different colors of glitter is to only peel off the white paper on one word at a time – first I put the chunky gold glitter on the word "bright," then once that was completely covered I peeled off the paper on "merry" to apply the fine red glitter.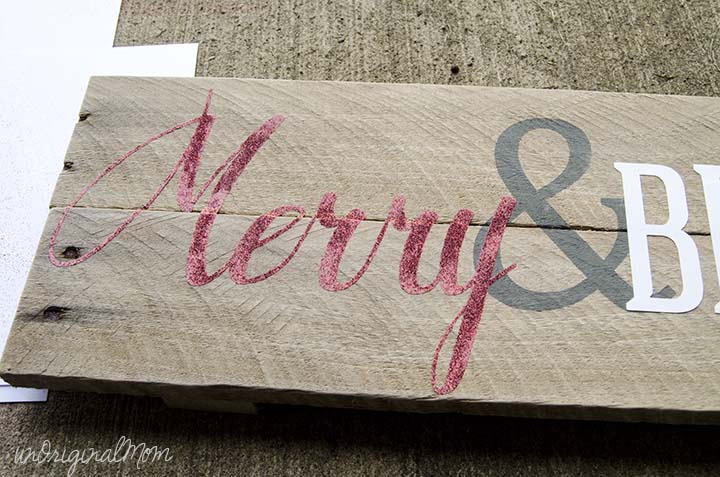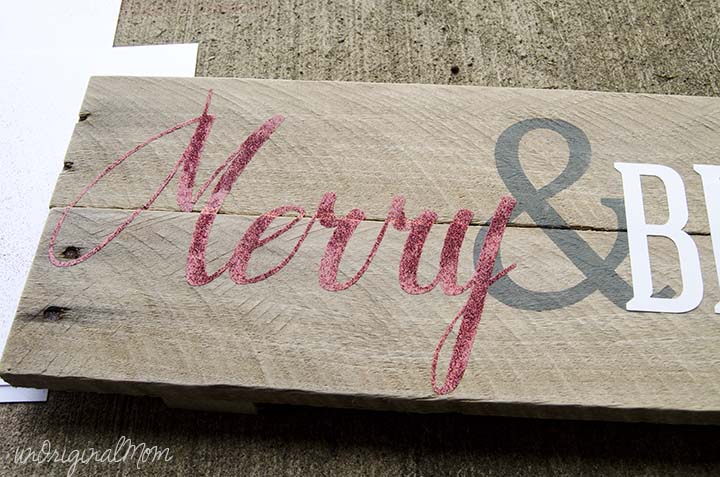 Silhouette's double-sided adhesive is such a great way to add perfect glitter lettering or shapes to any project – cards, signs, gift tags, and more!  I used it to create this glitter Rudolph for our foyer, too, and I love how it turned out.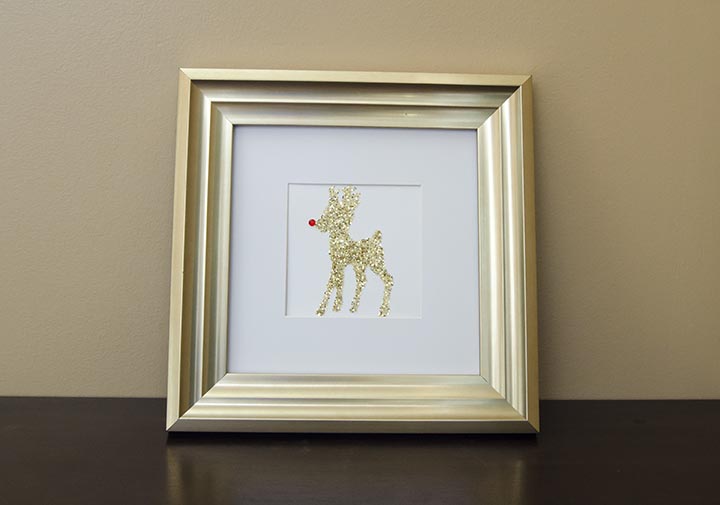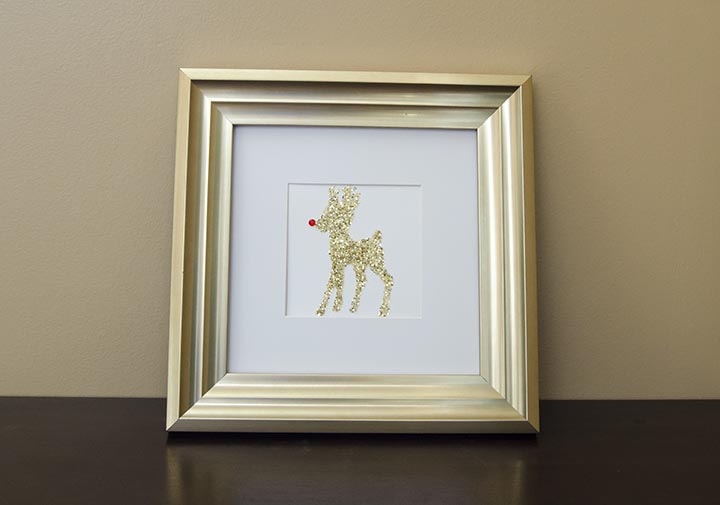 The adhesive gives you really crisp, clear lines…and if you use a stiff paintbrush to brush off the excess glitter, it won't even "shed" on you either!  Here's a more detailed, step-by-step tutorial on how to use the adhesive to apply glitter to any surface – I used it to put a monogram on a faux pumpkin!
One of the things I love about the Silhouette is how easy it is to create typography art using fonts you have installed to your computer. It only took me about 5 minutes to create this design!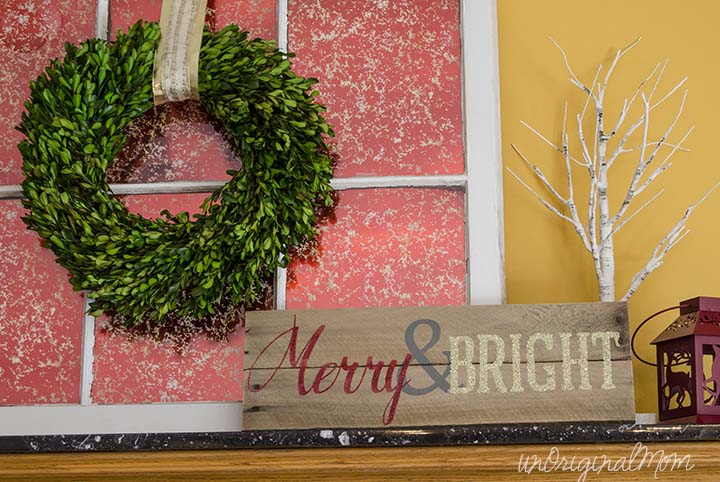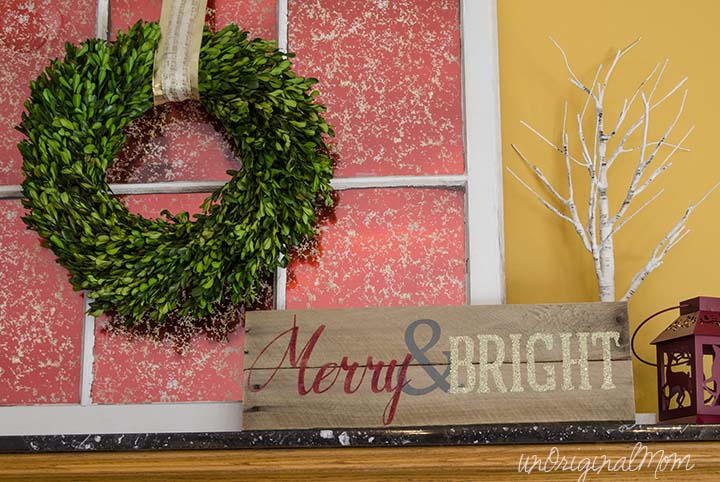 How do you use glitter in your holiday decor?  Do you like the look of "rustic glam?"
This post contains affiliate links – click here to read my full disclosure.



Subscribe to unOriginal Mom via email and get instant access to my library of FREE Silhouette Studio & SVG cut files - exclusively for email subscribers. Plus there's a new file added every month!