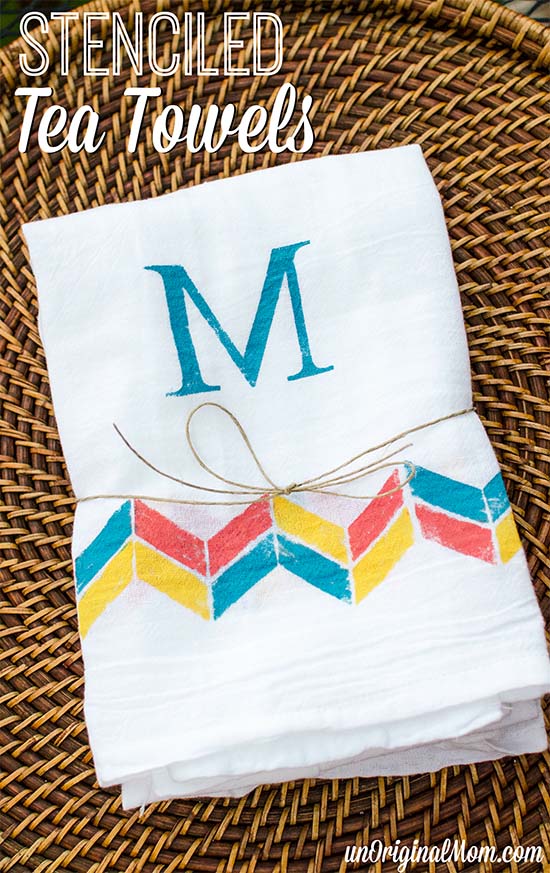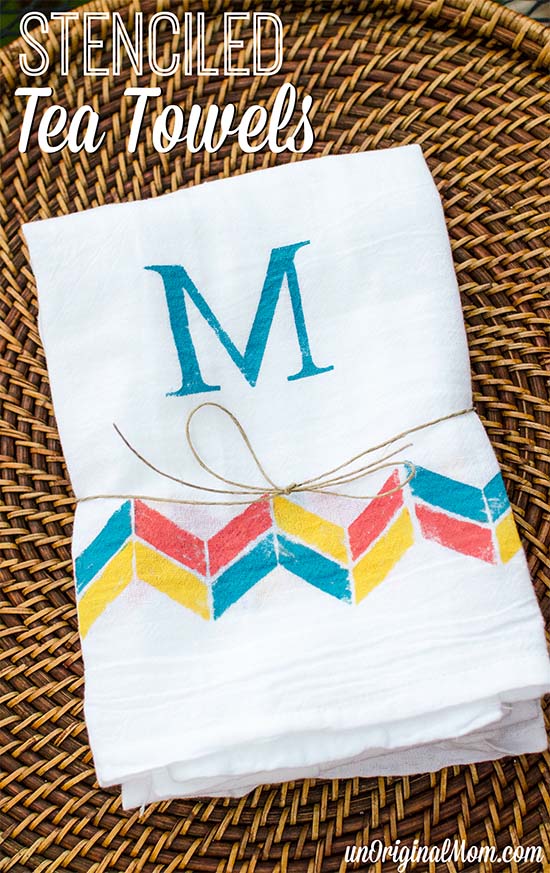 I shared this post over at Just us Four earlier this month, but in case you missed it, here's a simple and versatile DIY project for you – some stenciled tea towels!  A quick Pinterest search will yield lots of inspiration for you…monograms, designs, quotes, and more.  Plus you can pick up these flour sack towels from Walmart for just a few bucks, so it's a really inexpensive project, too!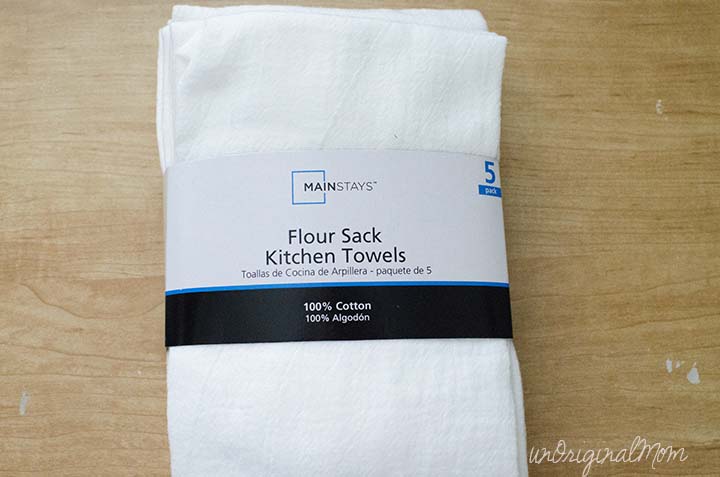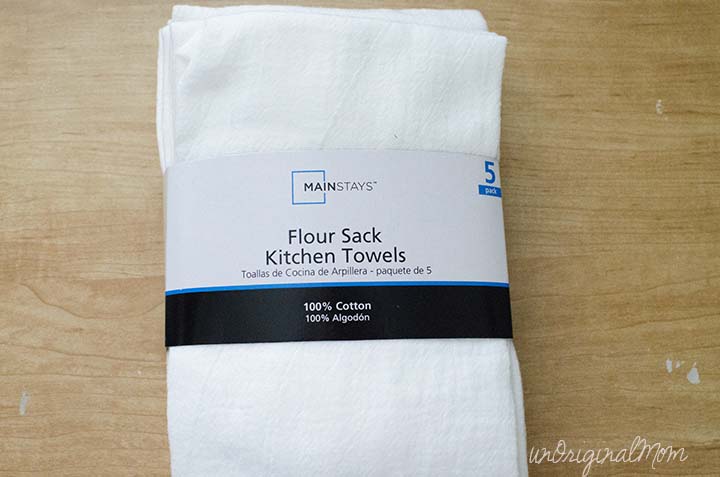 I actually bought these quite a while ago, but they sat in a closet for a few months until I got a crafting itch one afternoon and remembered they were on my to-craft list!  So I pulled them out and whipped up a freezer paper stencil using my Silhouette.  I love using freezer paper to stencil things on fabric – it irons on to create a temporary bond with the fabric, so you don't get any bleeding…but peels right off when you're done with no problem!  If you don't have a Silhouette to cut a custom stencil, you could still use freezer paper for a less intricate design and cut it by hand or with an exacto knife.  It would be easy to do with  a generic, reusable stencil from the craft store, too…or keep it really simple with some solid straight lines and use masking tape or painter's tape!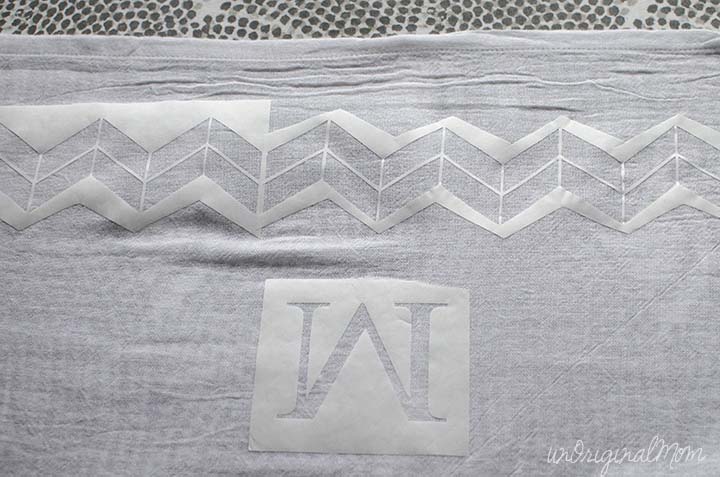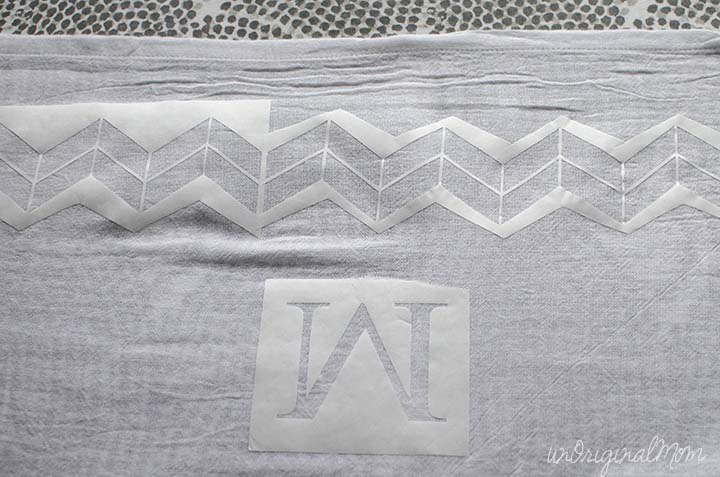 I used acrylic paint mixed with fabric medium, so these towels will hold up well to washing.  (Make sure to follow the instructions to heat-set your paint when you use fabric medium.)  I may have gotten a little ambitious with the multi-color herringbone design…it was a bit tedious to carefully paint all those little squares with a foam brush without getting over the lines.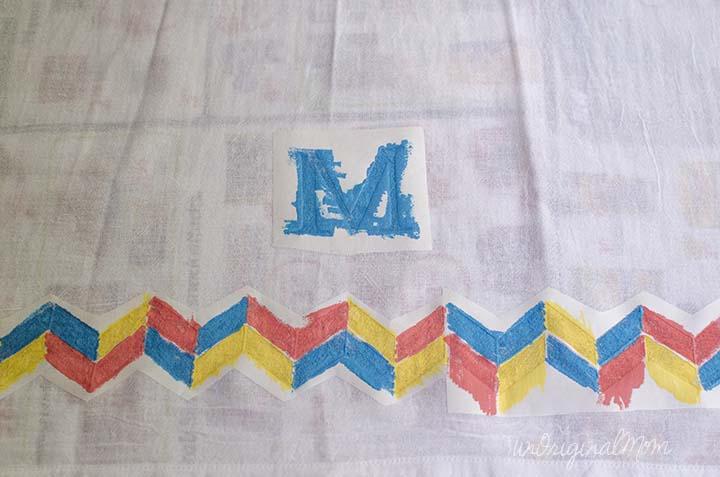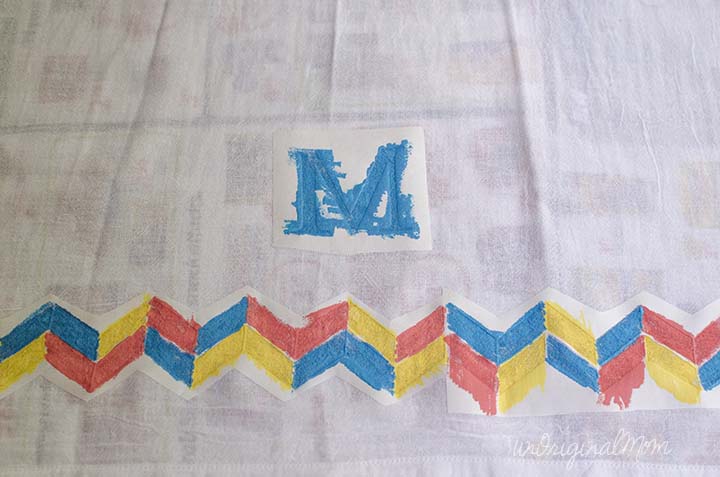 But I love the end result!  An extra coat would have made the colors clearer, but I like the vintagey look of the one-coat sponge paint.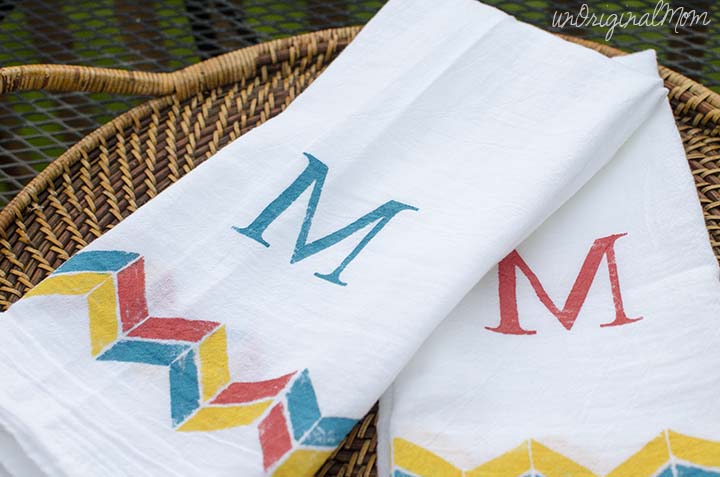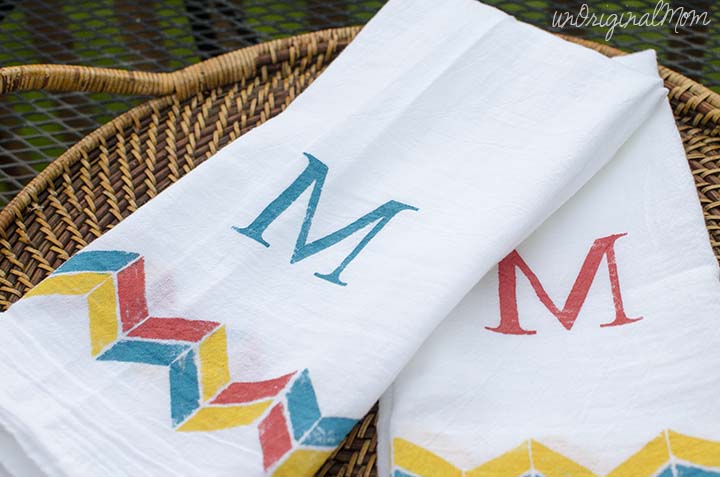 These are really simple to make, and so inexpensive, too!  The best part is, you can bundle them up as gifts for any occasion.  Put them together with a bottle of wine for a hostess or house warming gift…in a gift basket of kitchen goodies for a wedding or bridal shower gift…or you could even make a set as a teacher gift!  And they'd make such great Christmas gifts, too.  (I'm trying to get a head start on mine since I'll be 8 months pregnant in December!)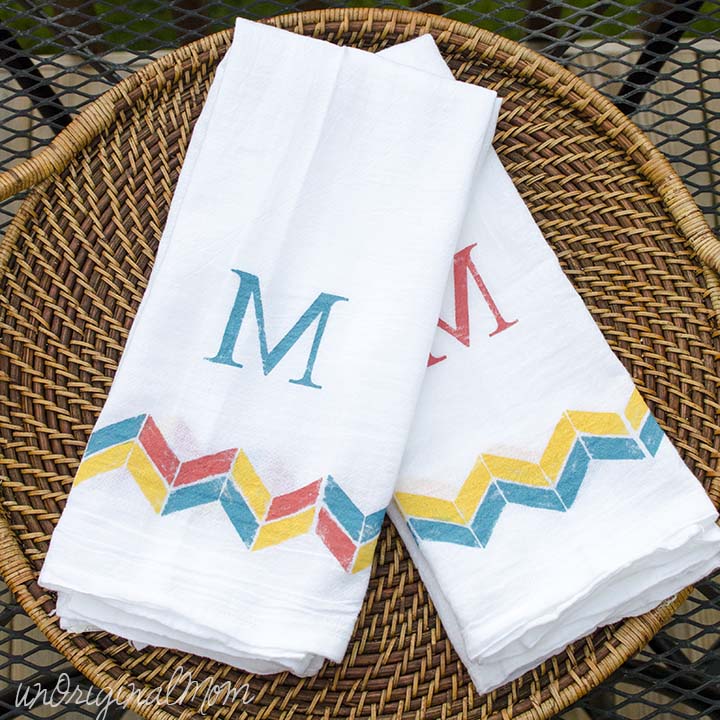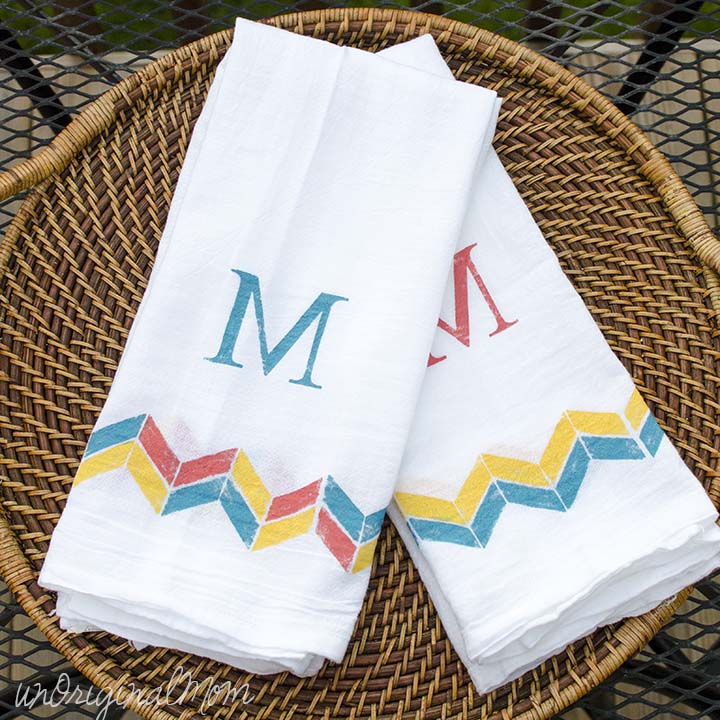 What's been sitting in your closet waiting to be crafted?  Perhaps some flour sack towels like these?




Get your copy of my FREE meal planning binder!
Sign up to get a free copy of my meal planning system - an 11 page printable meal planning binder, complete with a pantry inventory, shopping list, and more to help get on top of your menu each week!