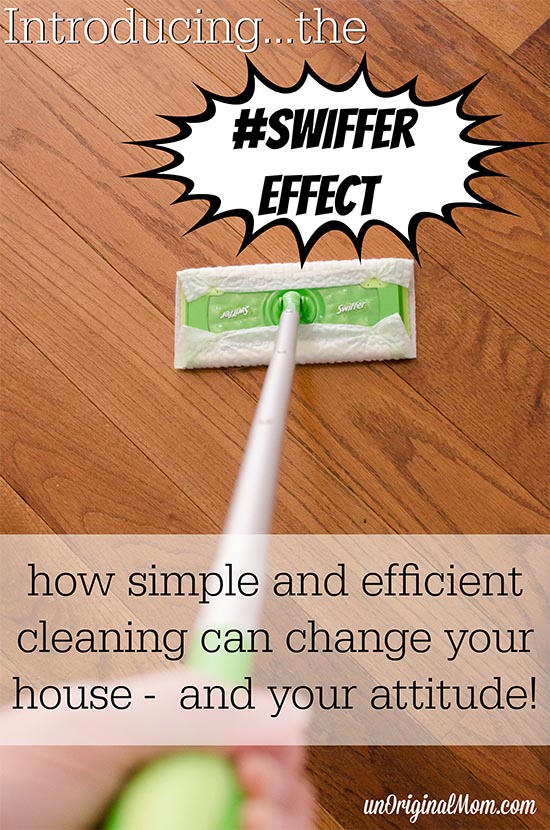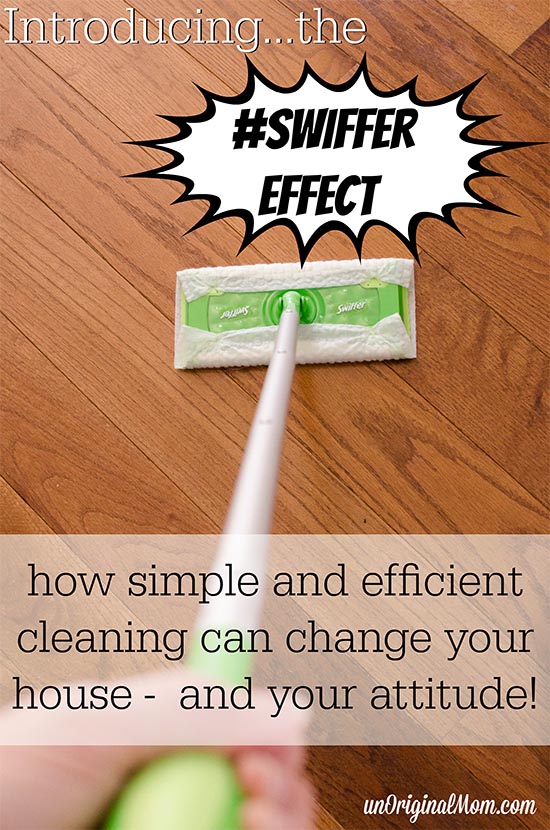 I hate cleaning.  It's not that I hate the act of cleaning…give me a nice afternoon with the windows open and some music playing and I can actually enjoy it.  But usually, I'm overwhelmed with how messy I've let things get, I'd rather just ignore it…it's so hard to find the motivation to tackle it when it gets so far gone.
Enter the #BigGreenBox along with the #SwifferEffect!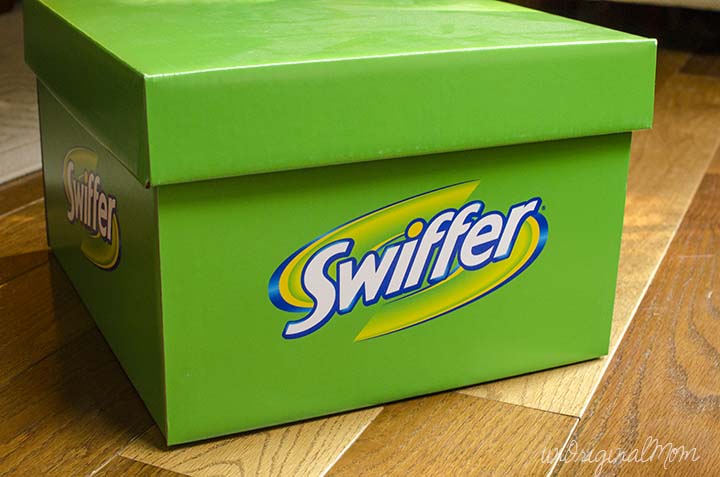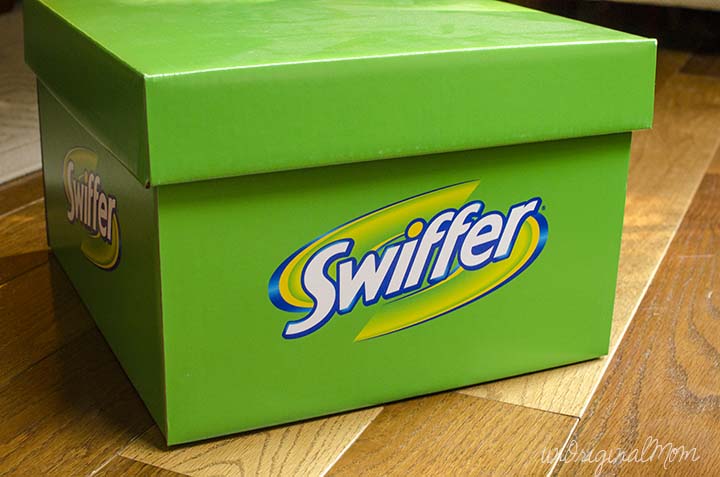 Allow me to explain a little bit – unfortunately it's not a magical green box that does all the cleaning for me.  But the next best thing…Swiffer sent me 2 big green boxes full of some great cleaning products that have really helped me to stay on top of the mess around here!  Here's some of the goodies I received: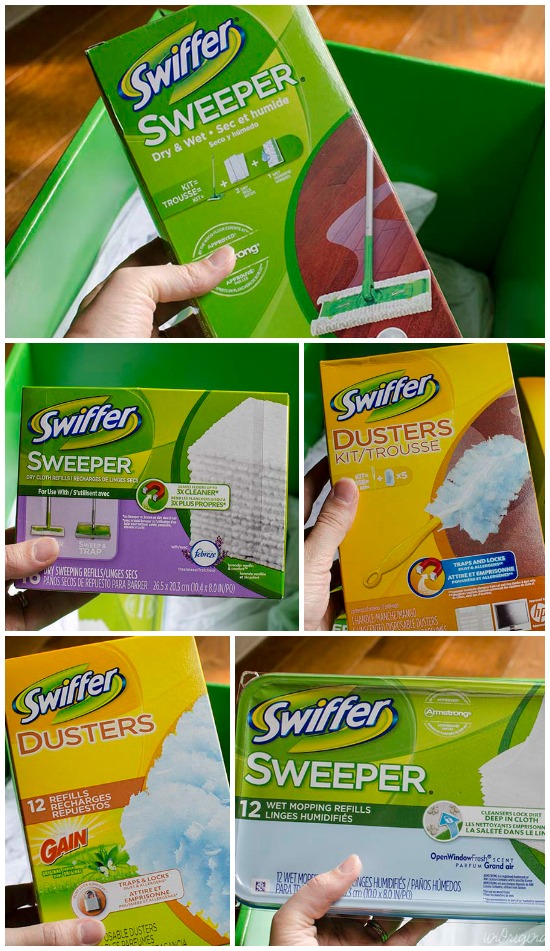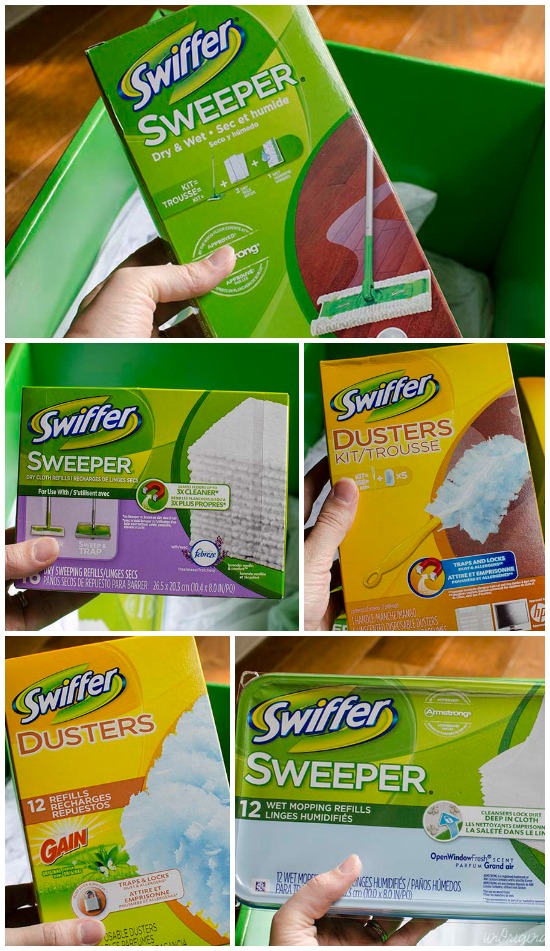 The Swiffer Sweeper is perfect for our hardwood floors, and I love the wet mops for a quick clean-up of bathroom floors.  The Gain dusters smell so fresh and clean, I want to get them out to dust just so the house smells good!
And the dusters are just plain fun.  Put on some music and get dancing with your duster!  Even my 2-year-old was getting in on the dusting action!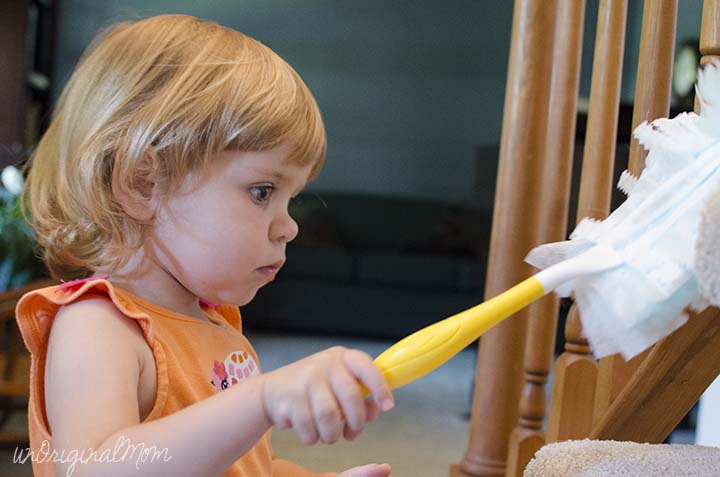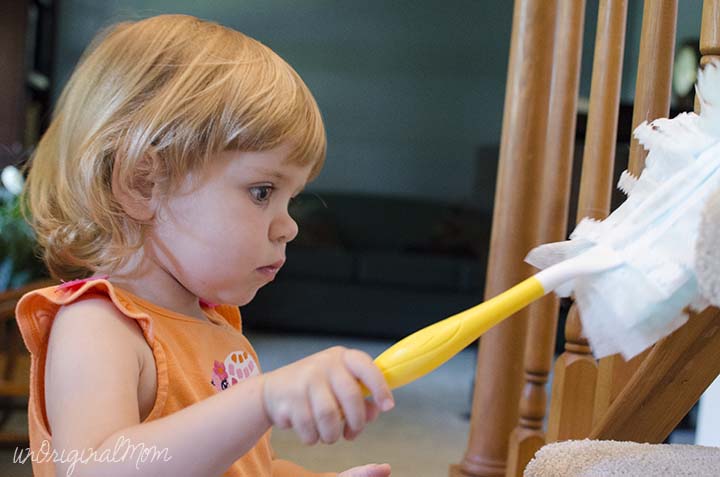 And here's the #SwifferEffect in our house – a daily dusting with the Swiffer Dusters along with a quick dust of the floor with the Swiffer Sweeper makes such a HUGE difference, not just in keeping the house clean, but in my attitude as well!  I don't get quite as overwhelmed or frustrated as I watch the dog hair pile up on the floor just 1 day after vacuuming, or the layer dust of on the end tables a few days after using furniture polish – I can take care of all that in just minutes!  THEN, I'm more motivated to do a quick pick-up of clutter that's accumulated or do some other quick cleaning…and less stressed when I look around in the evening and think of everything I have to get done the next day.  It's so funny how a simple, easy fix can go such a long way in changing my outlook for the day!
But wait, why did I get two big green boxes?  Why, to pass along the #SwifferEffect of course! Sort of a "pay it forward" when it comes to cleaning supplies.  I decided to pass the box along to my mom – she's starting a new full-time job next month with a long commute, and I know she could use some shortcuts when it comes to keeping the house clean.  She was thrilled to open up the box and see all the Swiffer awesome-ness!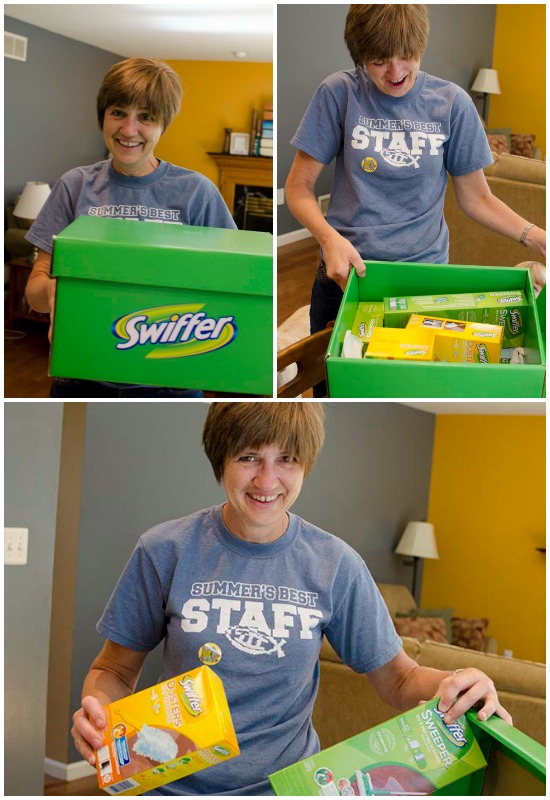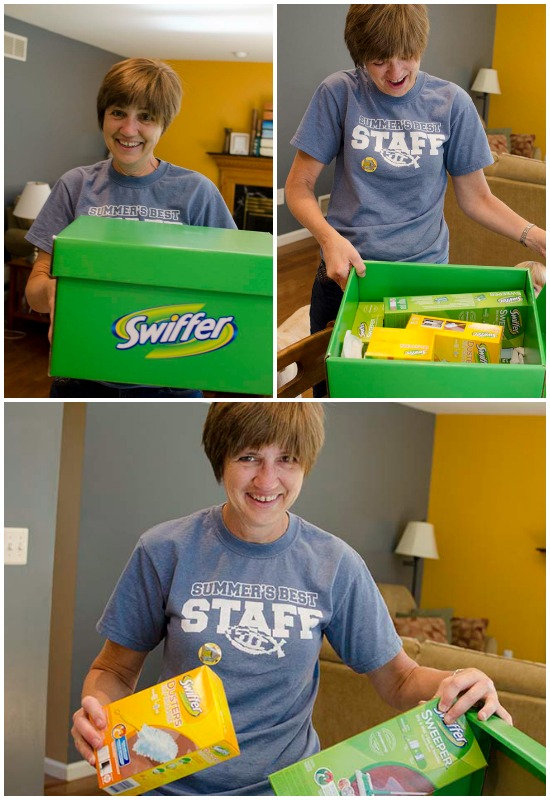 And speaking of the #SwifferEffect, Here's a fun video from Eric Stonestreet of Modern Family, and what happens in his house when his mom comes to visit…it will make you chuckle!
What tips and tricks do you use to make daily cleaning more fun and efficient?


I was selected for this opportunity as a member of Clever Girls Collective and the content and opinions expressed here are all my own.


Get your copy of my FREE meal planning binder!
Sign up to get a free copy of my meal planning system - an 11 page printable meal planning binder, complete with a pantry inventory, shopping list, and more to help get on top of your menu each week!