Silhouette is launching a NEW Portrait machine! Wondering whether or not a Silhouette Portrait 3 cutting machine is for you? Trying to decide Silhouette Portrait vs. Cameo? Here's an overview of the new Silhouette Portrait 3, as well as how it compares to the Cameo 4 and Cricut Joy.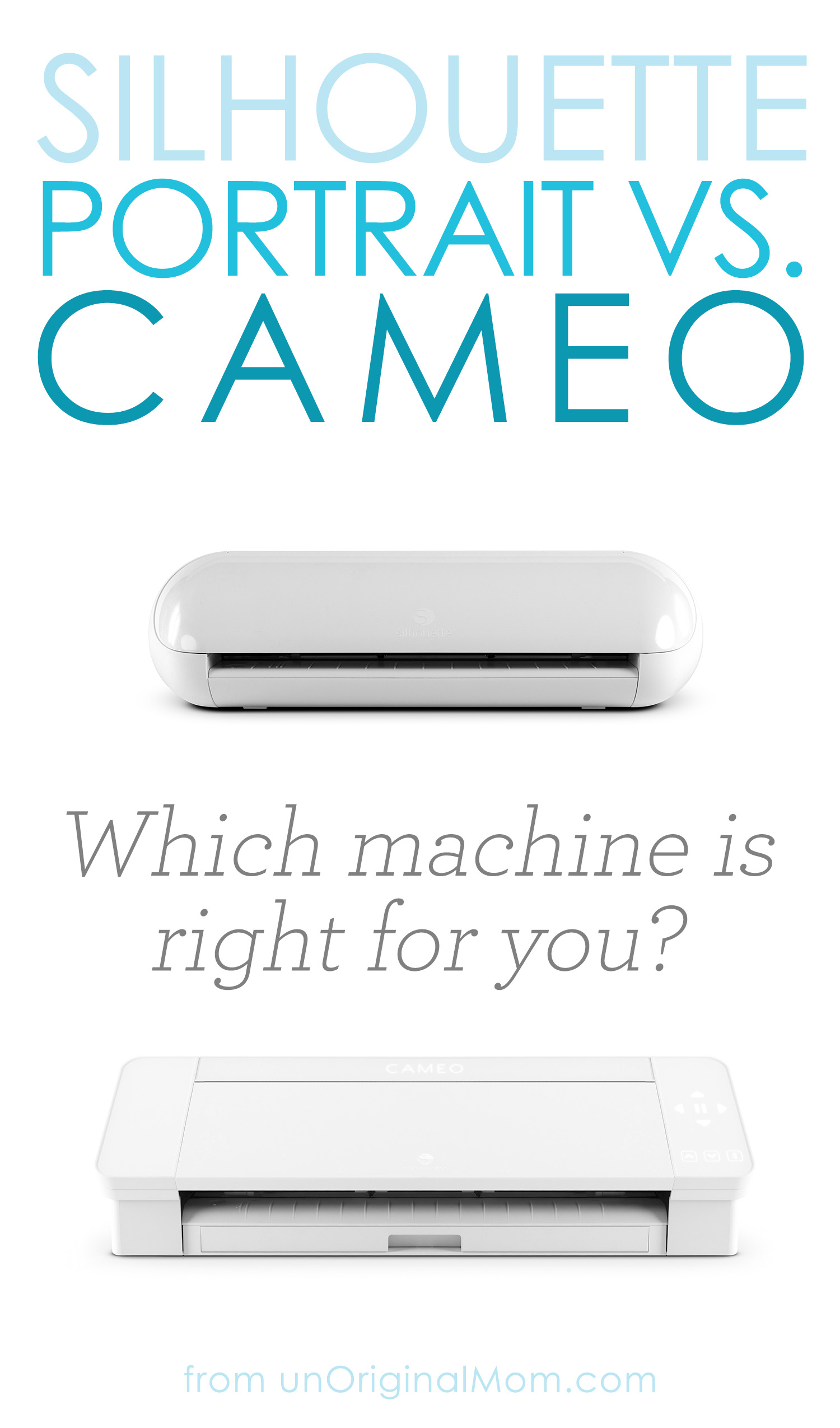 Looking back, I can say with 100% confidence that the day I bought my Silhouette Portrait cutting machine was a day that changed my life. It sounds melodramatic, but it's true. I was a brand new stay-at-home mom and VERY new blogger. You can read more about my creative journey here, but suffice it to say my Silhouette Portrait played a very large role in helping me to discover a creative side of myself that I never knew about before. But even as I was working through my very first Silhouette projects, I had no idea how large a role the Silhouette would play in the development of my blogging business. I started this blog as an experiment, and over the years it has focused in more to becoming a craft blog with a large focus on Silhouette tutorials and cut files. Since buying my first Silhouette Portrait I've gone on to own 4 more Silhouette machines…but to be perfectly honest, the majority of projects I cut on my shiny new Cameo 4 I could still be doing on my original Portrait. (Case-in-point: After I received my first Cameo I gifted my original Portrait to a good friend of mine, and she regularly cranks out really amazing and creative projects! It's a 7 year old machine, and still going strong.)
This post contains affiliate links. Click here to read my full disclosure.
NEW TO CUTTING MACHINES? START HERE!
A few years ago, before I upgraded from my Portrait to a Cameo, I put together a really thorough blog post on 3 Reasons Why I Chose a Silhouette Portrait.  Even though that was two Portrait models ago, those reasons are still 100% valid! If you're a newbie trying to decide on a Silhouette Portrait vs. Cameo, I highly recommend you start there…and then come back here to read more details about the brand new Silhouette Portrait 3.
If you're brand new to the world of cutting machines and aren't even sure what you can do with one, here are two other pages you might find helpful:
Silhouette Project Gallery – browse all the Silhouette projects I've blogged about (including many that made with my Portrait)
The Ultimate Silhouette Gift Guide and Wish List – an overview of all the Silhouette machines, tools, materials, and more.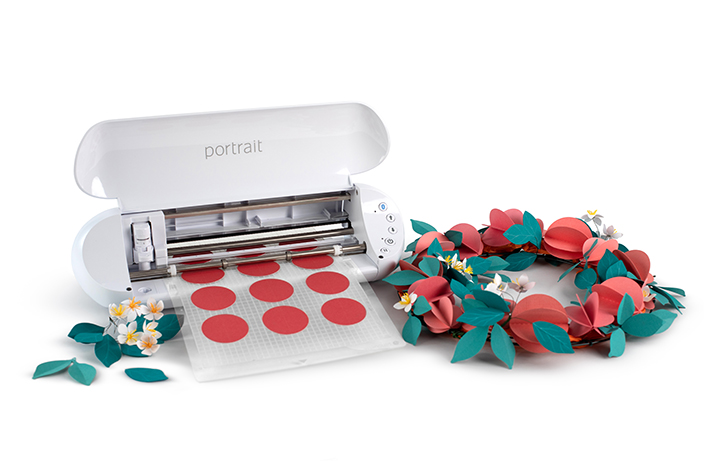 SILHOUETTE PORTRAIT 3: DIFFERENCES FROM PREVIOUS MODELS
First things first – how is the Portrait 3 different from the Portrait 2? Here's the info directly from Silhouette America:
The Portrait 3 and the Portrait 2 are very similar in most respects.  However, there are three main differences between the Portrait 3 and the Portrait 2:
A new tool chamber (houses the new AutoBlade)
Automatic Tool Detection feature
Matless cutting mode called pop-out cut
Portrait 3 Machine features:
Cutting width of up to 8 inches
Cutting length of up to 12 inches (with a cutting mat) OR up to 60 feet (with select rolled materials)
Matless cutting capabilities (see Tech Specs for full details)
Automatic tool detection
Print & Cut registration capability
PixScan™ compatible
2 mm clearance for thicker materials
Connect via USB or use Bluetooth® for wireless connectivity
Driven by Silhouette Studio®, giving you limitless design option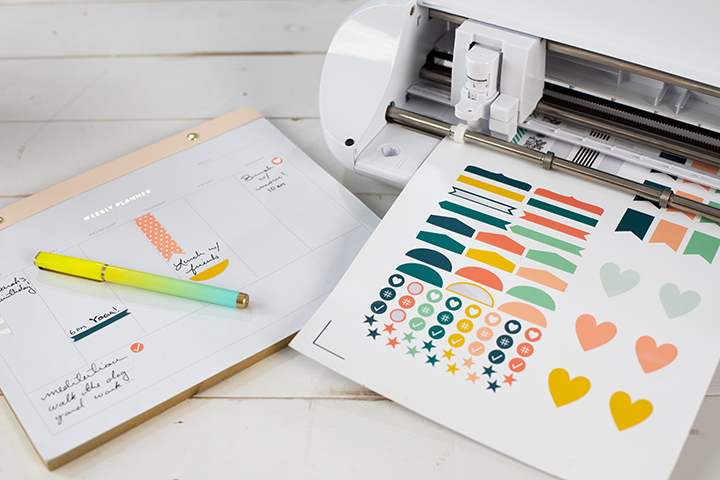 SILHOUETTE PORTRAIT VS. CAMEO: FAQS
You can look at all the technical differences on the Silhouette website, but the biggest difference is cutting width. The Cameo can cut up to 12″ wide and the Portrait can cut up to 8″. The Portrait cutting mat holds materials up to 9″ wide, which is perfect for 8.5×11 sheets of card stock or sticker paper. All the other basics are the same – you can cut card stock, sticker paper, vinyl, heat transfer vinyl, etc. Both machines have print and cut as well as PixScan capabilities. Both machines use the same software for cut files and designing.
Besides the cutting width, here are the most notable differences between the Cameo 4 and the Portrait 3:
Cutting depth. The Cameo 4 has a cutting depth of 3mm, and the Portrait is 2mm. 2mm is plenty deep enough for just about anything you'd be cutting on a regular basis, but if you're looking to cut through thicker materials like leather or craft foam, you might need the larger depth.
Cutting force. The Cameo 4 has a highest-in-class cutting force of 5000gf. (For comparison, the Cricut Maker has a cutting force of 4000gf.) The Portrait has a cutting force of 210gf, which sounds small in comparison, but it is exactly the same as the previous models of the Cameo. That means you can cut through much thicker/denser materials with the Cameo 4, but 210gf is plenty for everyday materials like paper, card stock, and vinyl.
Tools. Both the Cameo 4 and the Portrait 3 use the new autoblade, but the Cameo 4 has the added capability of using the rotary blade for fabric, the punch tool, and the 3mm kraft blade for cutting materials like chipboard, acetate, leather, and craft foam. The Portrait can use a regular fabric blade for cutting fabric, but you'll need to use some kind of iron-on fabric stabilizer to do so.
Dual carriage tool holder. This makes a difference in convenience but not capability. The Cameo 4 has two tool holders, and the Portrait only has one. The dual cartridge is convenient and time saving if you're cutting a project with two different tools or cut settings (i.e. some cut lines need to be deeper than others so you can set two blades to two different depths), but you can accomplish the exact same thing with one cartridge by just cutting two passes and manually switching the blade or tool in between.
Roll feeder. Both machines are capable of matless cutting, which means you can cut directly from a roll of material. However, the Cameo 4 has a built-in roll feeder and the Portrait does not. You can purchase a roll feeder separately, if that's something you're interested in.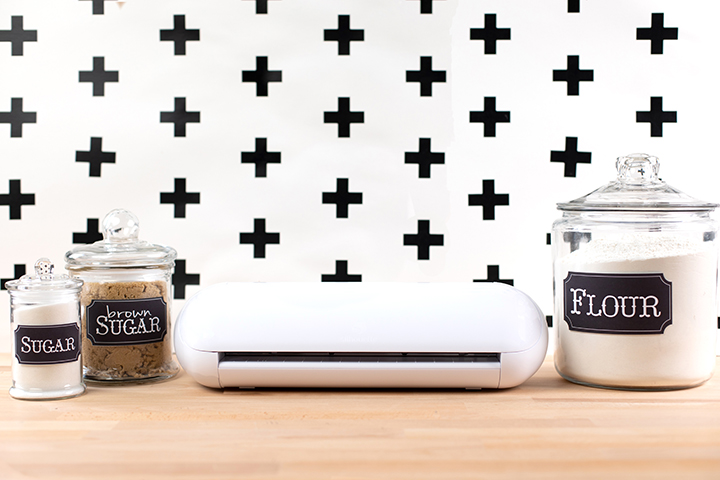 SILHOUETTE PORTRAIT VS. CRICUT JOY
I put this category here because I see people comparing them a lot…but honestly, there is really NO comparison. The Cricut Joy is an adorable little companion machine for cutting small, quick projects, but the Portrait stands alone. The Cricut Joy has a cutting width of just 4.5″ versus the Portrait's 8″. You cannot adjust the cutting depth or speed on the Joy, which severely limits the materials you can cut. You can do matless cutting on the Joy, but only when using Cricut brand lined "smart materials."  The Joy doesn't have the print-and-cut capability. There are several more differences, but the point I'm making here is the the Cricut Joy is a companion machine – you couldn't use it as your primary cutting machine (or if you did, you would be VERY limited). It's very cute and I can see how it would be really handy for taking along to craft fairs (although the Portrait 3 is actually lighter than the Joy!), but if you're looking for a primary cutting machine at a lower price point, the Portrait 3 wins, hands down.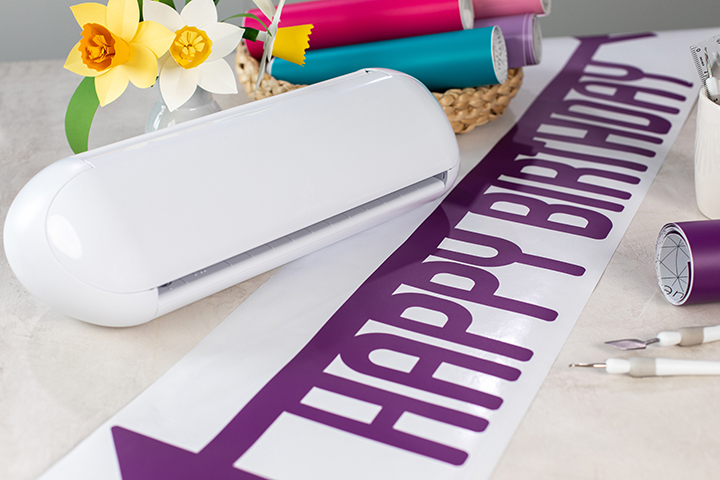 SHOP THE SILHOUETTE PORTRAIT 3
Silhouette runs monthly "Silhouette Elite" sales – usually with terrific machine bundles and material discounts – that are only available through Silhouette affiliates, like me! You won't see these sales advertised on Silhouette's social media. If you're in the market for a Silhouette machine, make sure to sign up for my email list below so you don't miss these monthly sales!
If you don't want to wait for a sale, you can shop the Silhouette Portrait 3 on Amazon here.
Questions?? Feel free to leave a comment or send me a message!



Subscribe to unOriginal Mom via email and get instant access to my library of FREE Silhouette Studio & SVG cut files - exclusively for email subscribers. Plus there's a new file added every month!