I've got a quick and easy DIY keepsake ornament for you, along with a fun story that has to do with rose petals, 6th graders, and a diamond ring!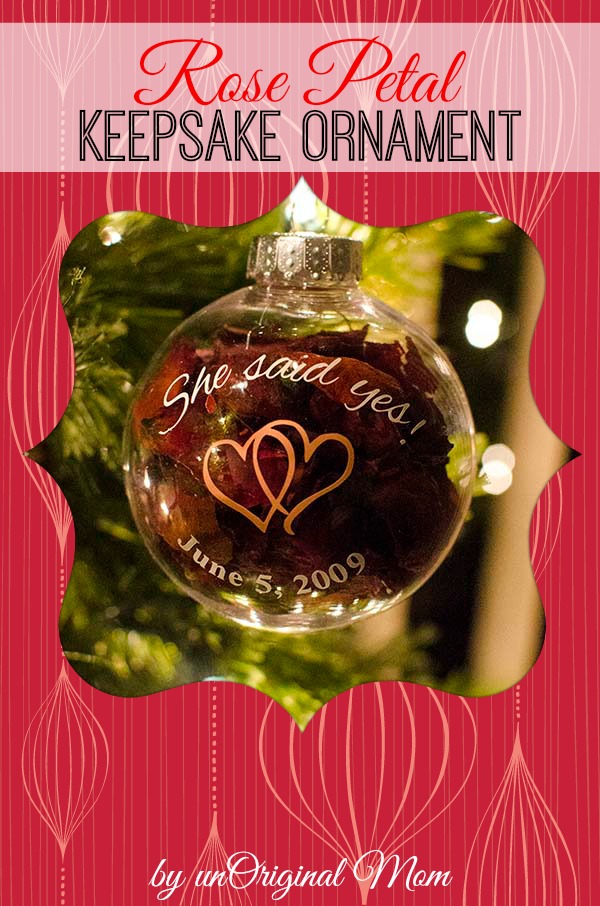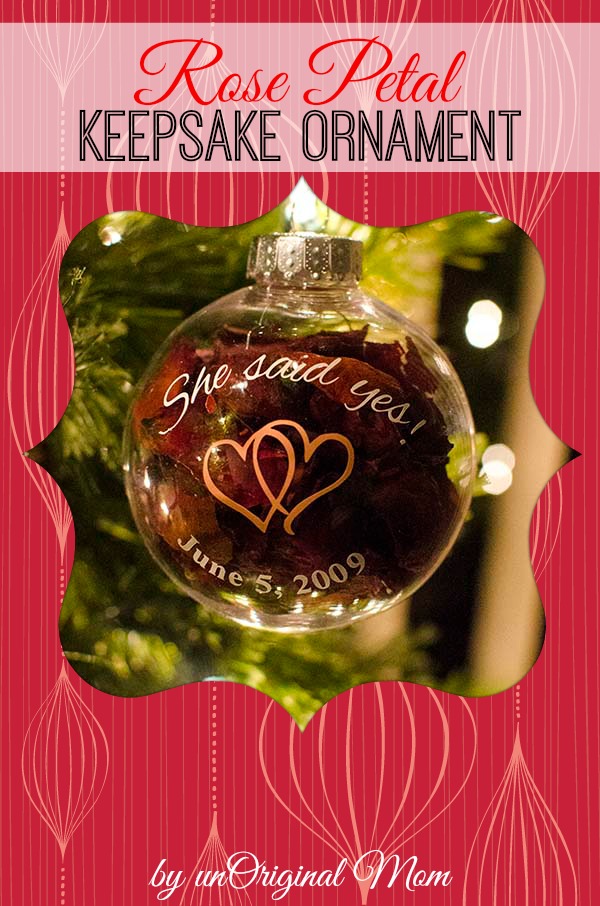 I love a Christmas tree that tells a story.  Growing up, our tree was never perfectly matched or color coordinated…it was an ecclectic collection of handmade ornaments from various school and church crafts, special occasion ornaments, gifts from loved ones, or just cheap ornaments that my sisters and I had grown to love and fight over look for each year as we decorated the tree.  So now, as we are beginning our family, I am trying to begin our collection of keepsake ornaments that will be reminders of special moments in our lives each time we pull them out to put on the tree.
Last week, I shared with you a way to recycle your Christmas cards into ornaments.  Today, I'm sharing a rose petal keepsake ornament that is a reminder of a very special day – the day that my husband and I got engaged!  But those are not petals from just any bouquet of roses – no, those are from DECOY roses!!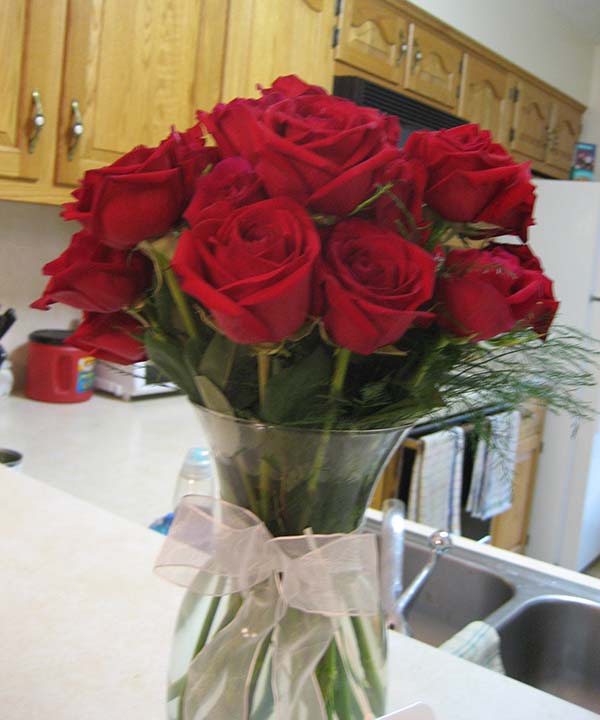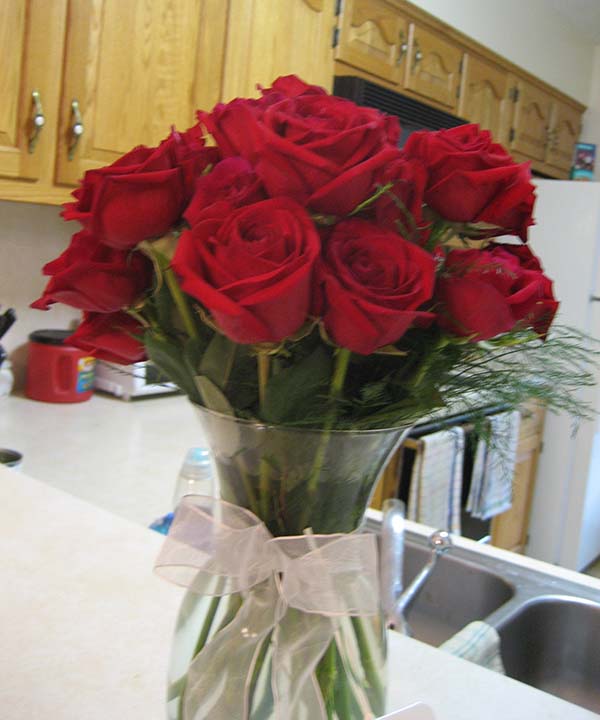 The infamous decoy roses themselves!
Ok, let's back up and start from the beginning.  It was June of 2009 and I was finishing up my first year of teaching 6-8 grade general music and choir.   Matt and I had been talking of getting engaged for quite a while (we were high school sweethearts!), we had been ring shopping, and we (meaning I) had already decided on a June 2010 wedding.  Since everything wedding related in our town starts getting booked 13 months in advance, I wanted to be engaged by May of 2009.  Well, May came and went, and no ring.  Not only was I anxious to start planning the big day, I had told my students that I would be engaged by the end of the school year.  (No pressure, dear.)  So you can bet that I was getting antsy for that proposal!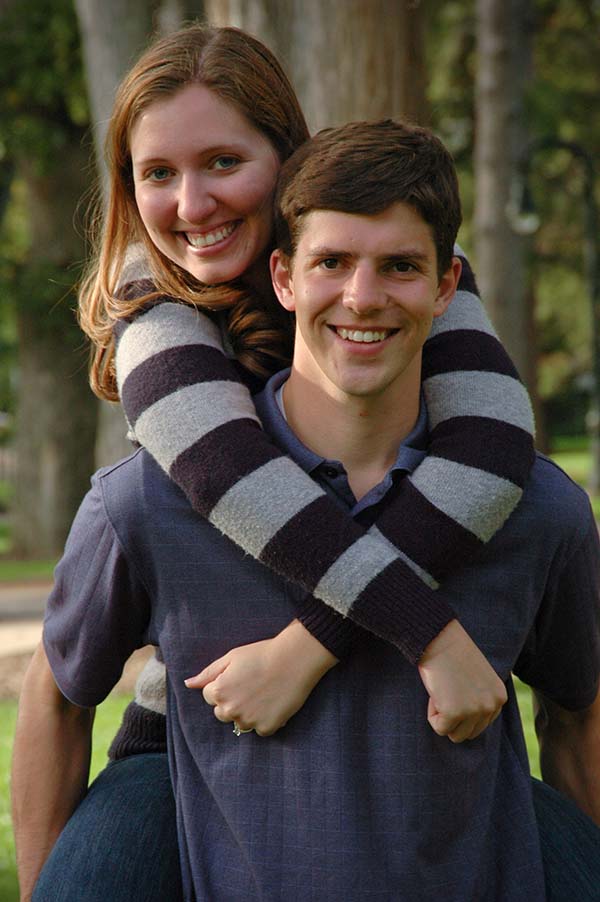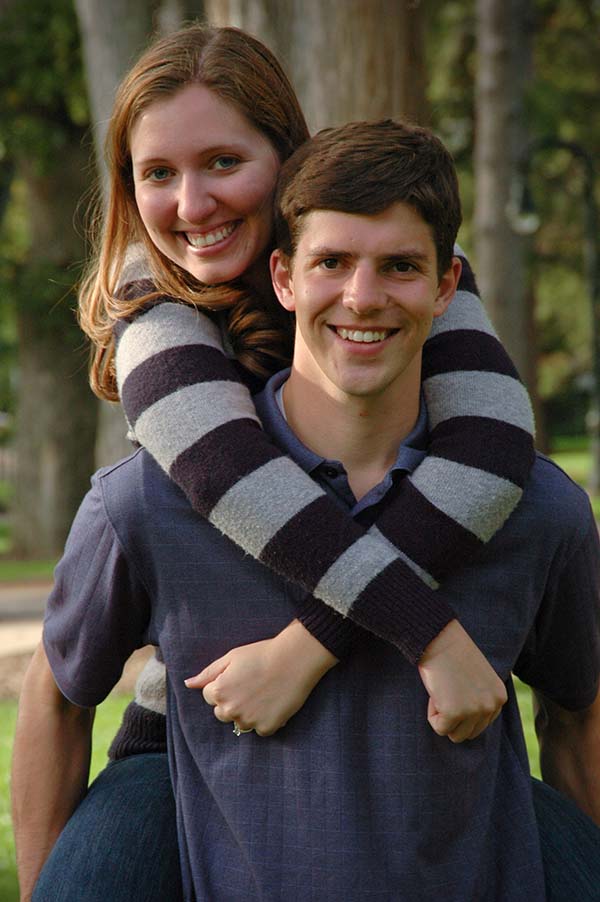 One of my favorite engagement photos, taken by the fantastic
Drew Frank of Meadow Lane Photography!
Now, my husband is a wonderful, loving and reliable man – but he is not big on showy romance or surprises so I wasn't expecting a lot of bells and whistles with the proposal.  I figured I'd be lucky if he lit a few candles.  So you can bet that I went to school on Friday, June 5, not expecting anything out of the ordinary…but boy was I wrong!
Last period of the day was my final rehearsal with 6th grade choir.  You'd think I'd be a nice teacher and just let them have a party or something…but we were performing at the awards assembly the following week so we had to get some rehearsing in before digging into the brownies I'd made for them (see, I AM a nice teacher), and then dismiss them 15 minutes early to go back to homerooms for yearbook distribution.  That was a lot to cram into 25 minutes, so when the guidance secretary came into my rehearsal and there was a package in the office I needed to sign for right this moment, I was pretty annoyed.  So I left the kids singing with the guidance secretary as I hurried down the hall to the office.
As I walked into the office, the secretary pointed to the vase of roses on the counter and said, "these came for you – I didn't think you'd want to wait until the end of the day to get them!"  I smiled and said "thanks!" as inwardly I was thinking – "seriously?  you interrupted my rehearsal for this?  I certainly could have waited another 30 minutes to get these."  I walked briskly back down the hall as I read the note on roses Matt had arranged in the vase himself of roses: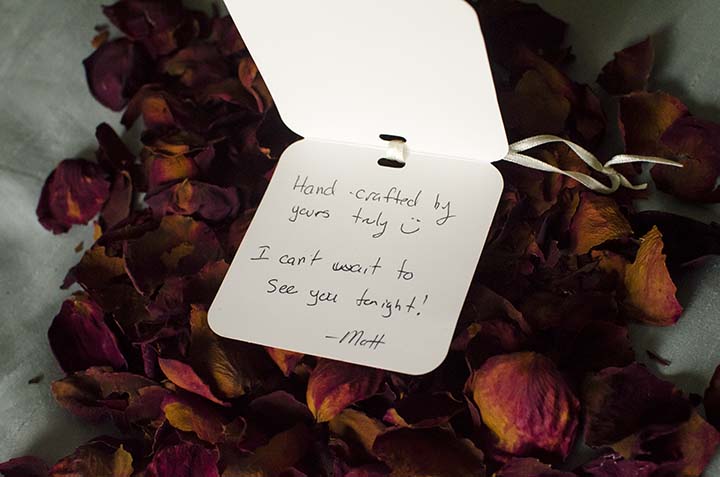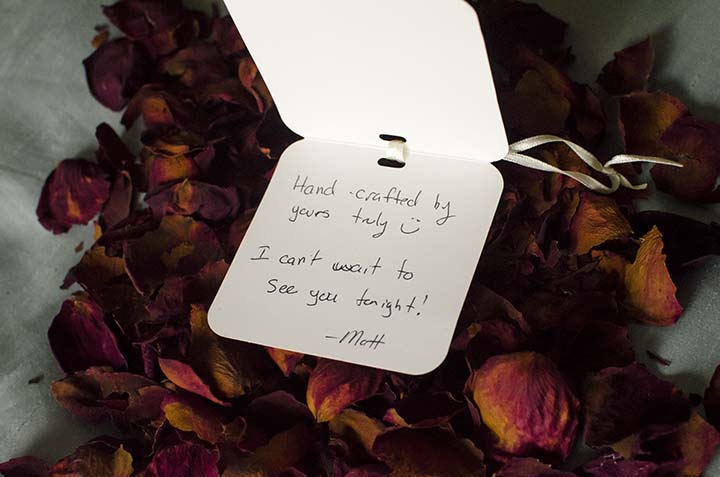 "Yeah, I'm totally getting engaged tonight," I thought.  But first, I had to finish up this darn rehearsal!  I rushed back into the auditorium and as I stepped in front of my sixth graders, they all had goofy grins on their faces.  Then one of them handed me a note – I unfolded it to see it read "say yes."  Then I looked up…and Matt was standing there!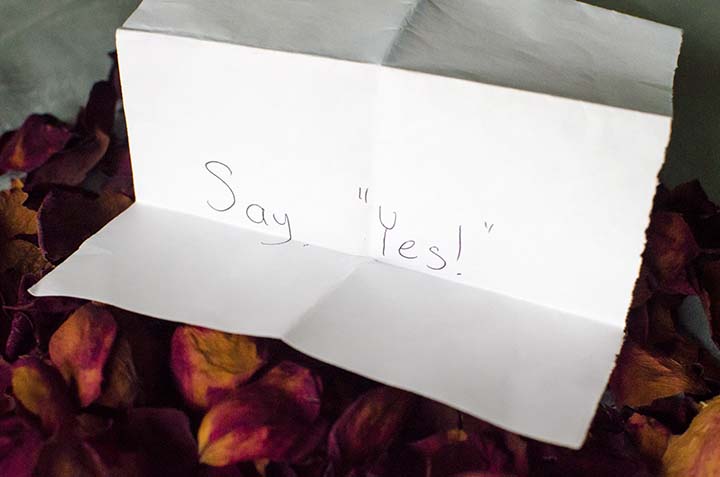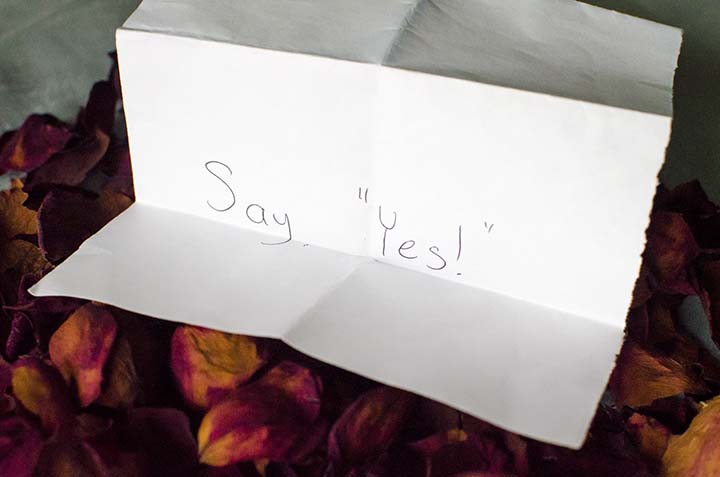 The proposal itself was a blur…before I knew it, he was down on his knee.  Meanwhile, the 6th graders were screaming, some of them were crying, and the 7th & 8th grade band had come in from their rehearsal across the hall to watch (the band director was in on it) and were adding to the commotion.  I was shaking and crying, and most of all completely floored that Matt had actually surprised me with this incredible proposal!
When it was time to go, the 6th graders were running down the hall shouting "Miss Byron's engaged!" and before the final bell, the whole school knew.  I was floating on cloud nine, and I'm pretty sure I actually was the happiest girl in the world that day.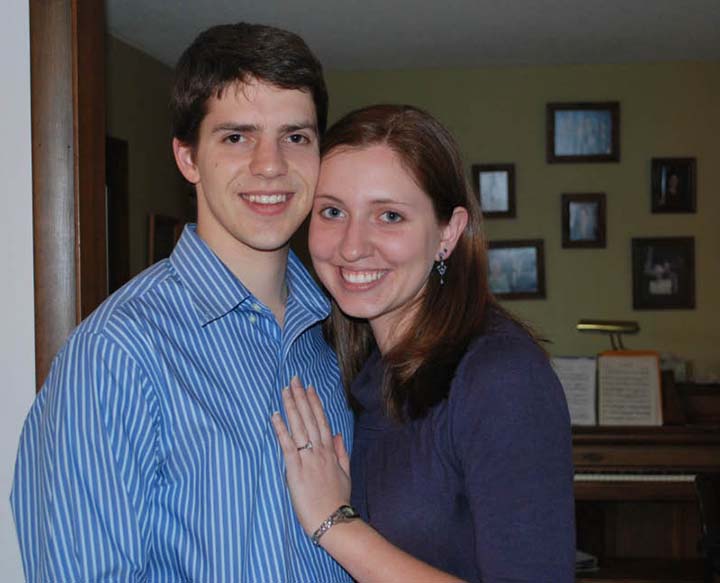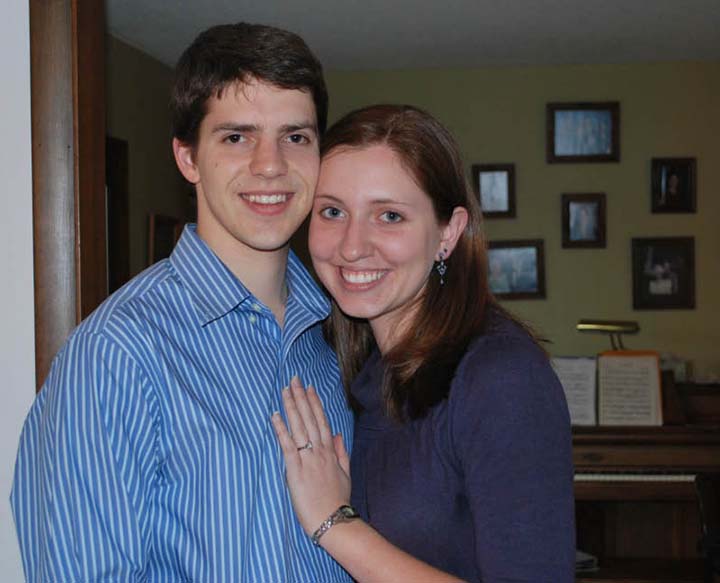 At my parents house, after telling them we had gotten engaged.  Boy do we look young!
Well, I've held onto those "decoy" rose petals all this time, not wanting to get rid of them but not knowing what to do with them.  This ornament is a perfect way to keep them – every year when we get it out to put on the tree, I'll tell the story to our kids of how their dad orchestrated the best proposal ever!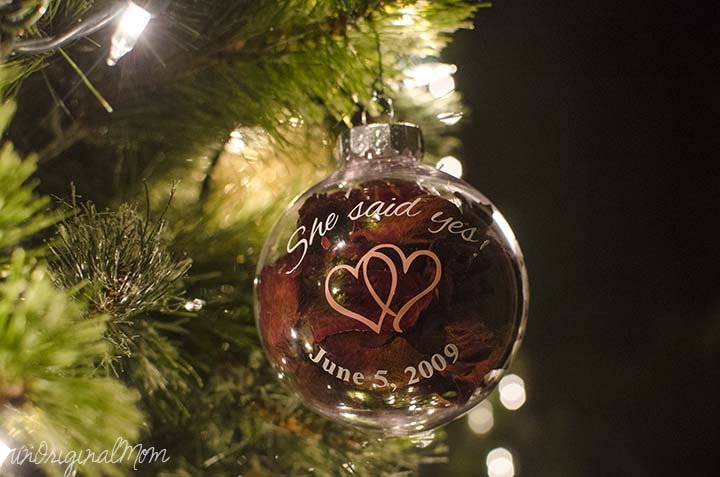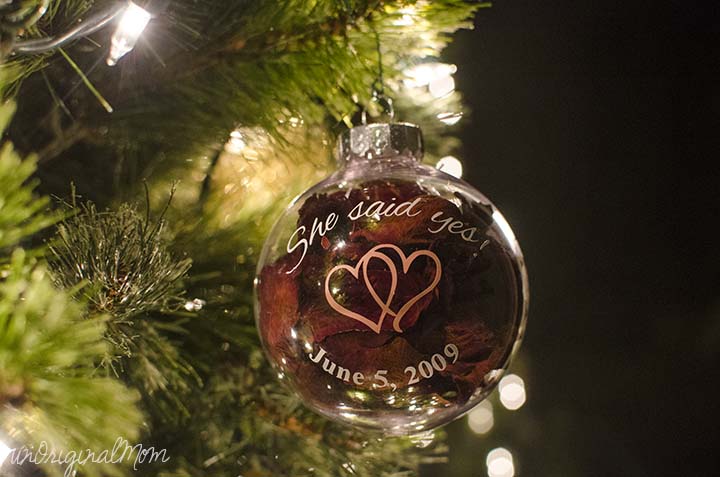 (The how-to is really easy…I just filled a clear plastic ornament with rose petals and cut out some vinyl lettering with my Silhouette!  If you don't have a Silhouette, you could easily decorate it with scrap booking stickers/letters, add a ribbon, or maybe some glitter, or just leave it plain – the roses are beautiful by themselves!)
What is a special memory or keepsake that you'd like to preserve into a Christmas tree ornament?
I am sharing a new handmade ornament idea each week from now until Christmas, so be sure to follow along via Facebook, Pinterest, or Twitter so you don't miss next week's idea.




What if you MADE your Christmas gifts this year instead of buying them? Find out how to set yourself up for success in your Handmade Christmas journey - plus get a free printable gift list planner!