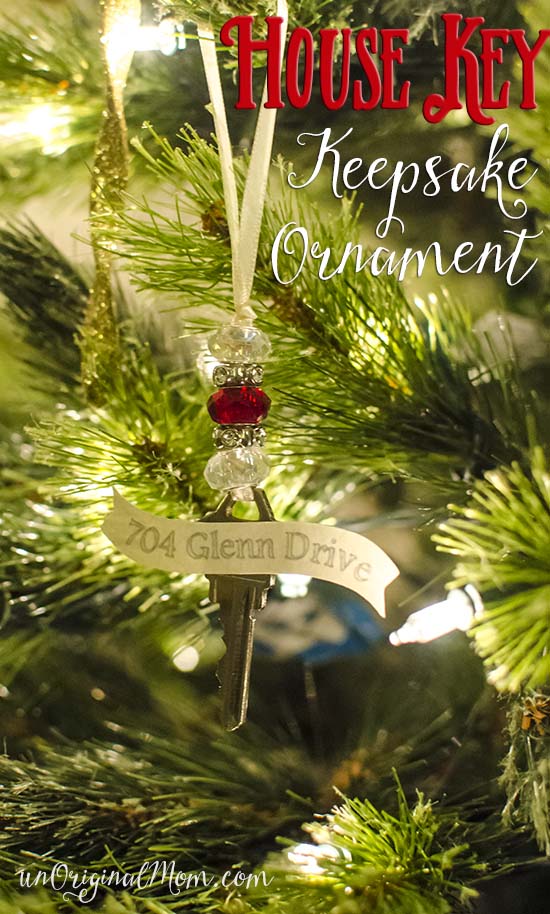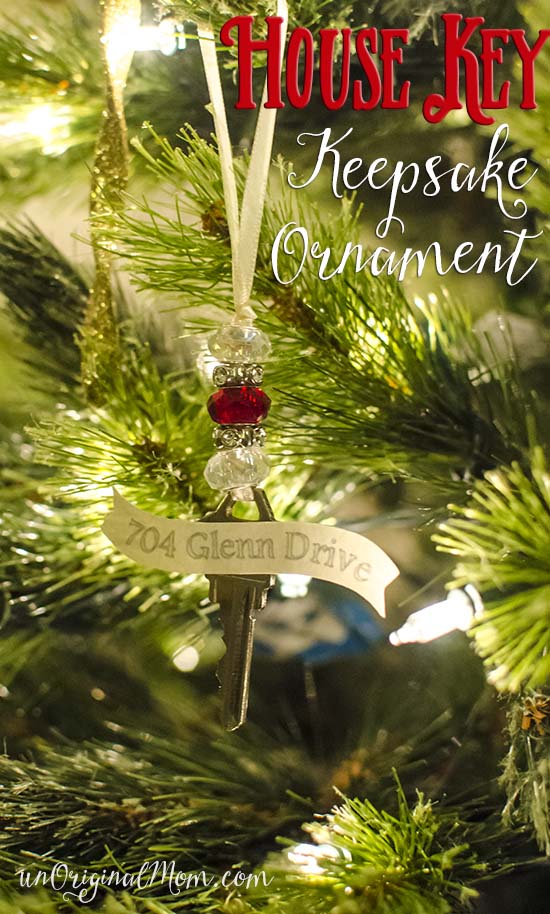 This is the week…on Wednesday, we are FINALLY getting the keys to our new house! It has been a long process (we've been under contract since July!) and it's a little surreal that this week is actually here.  The big moving day isn't until Saturday, so you may be hearing less than normal from me over the next week or so while we finish packing/move/unpack/get settled!
As we are packing up this house, though, I am starting to get a little emotional.  My husband bought this cute little townhouse 5 years ago, and I moved in when we got married 3.5 years ago – so in the grand scheme of things, that's really not too terribly long.  But we have put so much work into it and made so many memories here – this is where we started our life together, and where we brought our little girl home from the hospital.  I am so excited to move into our new house, but I will still be very sad to leave this one behind.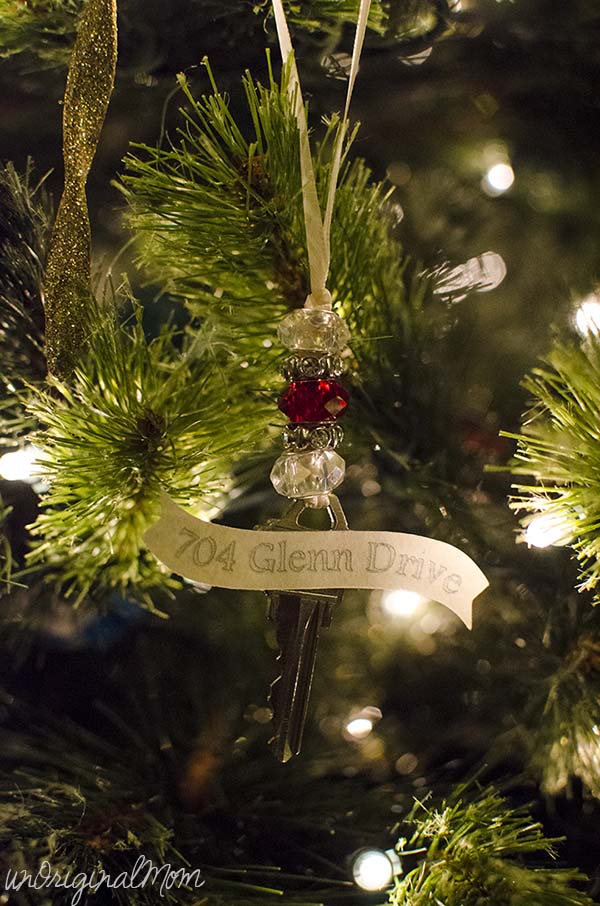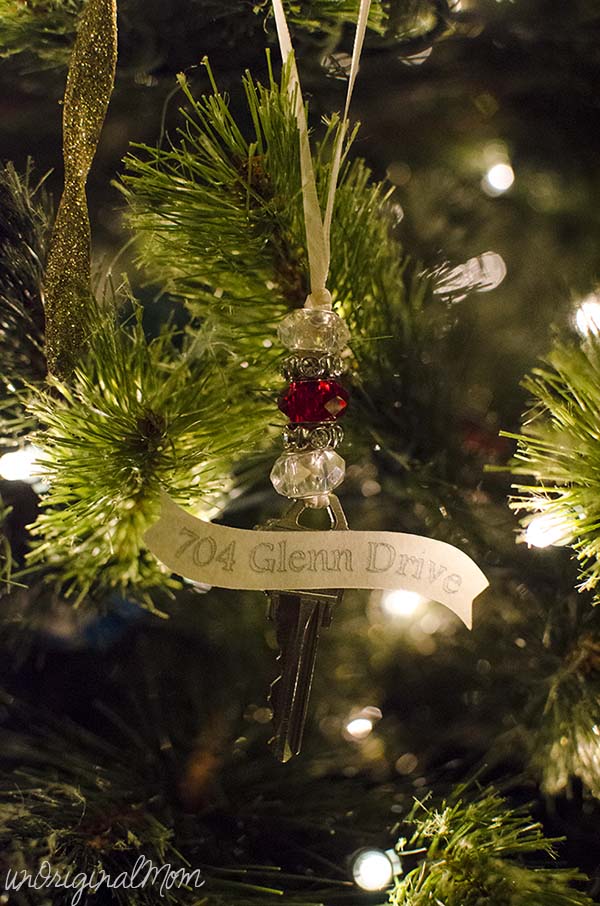 I told you last week when I shared my Rose Petal Keepsake Ornament (and how we got engaged!) that I love a Christmas tree that tells a story.  As we are beginning our family, I am trying to begin our collection of keepsake ornaments that will be reminders of special moments in our lives each time we pull them out to put on the tree.  So I thought it was only fitting that we come up with some way to remember our first house on our Christmas tree each year.
It's quite simple, really.  I created a tag for the key using my Silhouette – and no, that's not our real address – that's a mock-up tag just for the internet picture ;-) I used Silhouette sketch pens for the address, but you could easily print yours out on card stock with a pretty font and cut it by hand.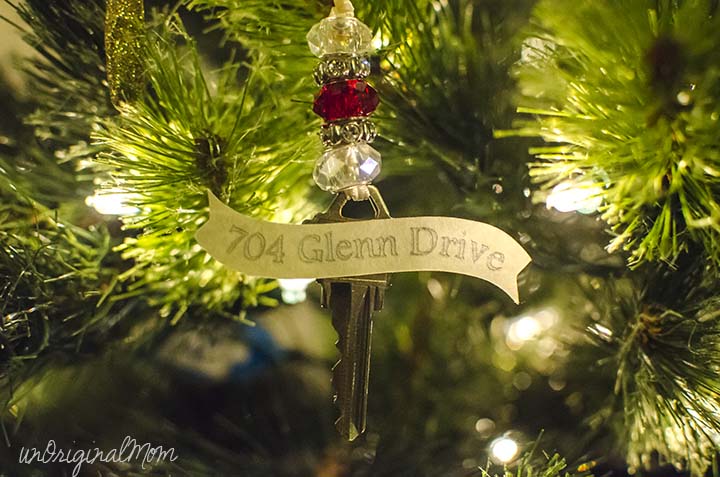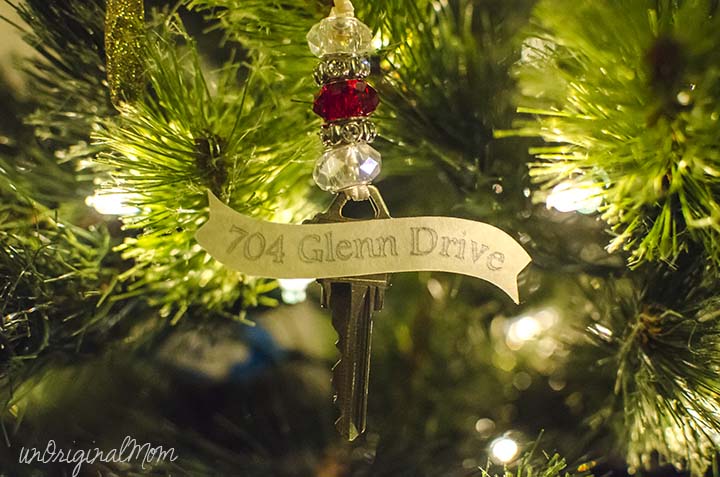 Then I found some pretty beads at Michael's to add to the ribbon, and all of a sudden this regular old house key is ready to be hung on a Christmas tree!
Even though our little girl won't remember the first 17 months of her life that took place in this house, I will tell her about it each year as we hang this ornament on the tree!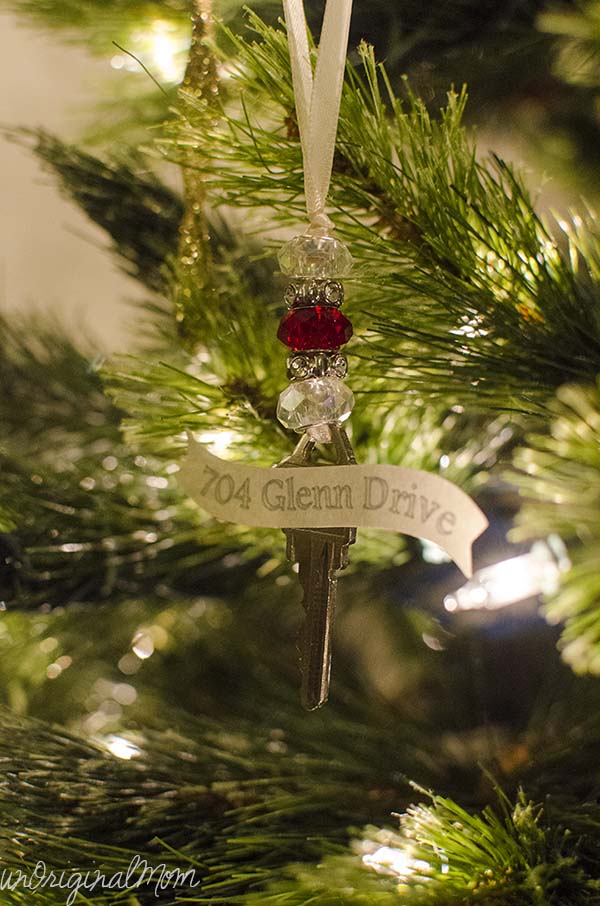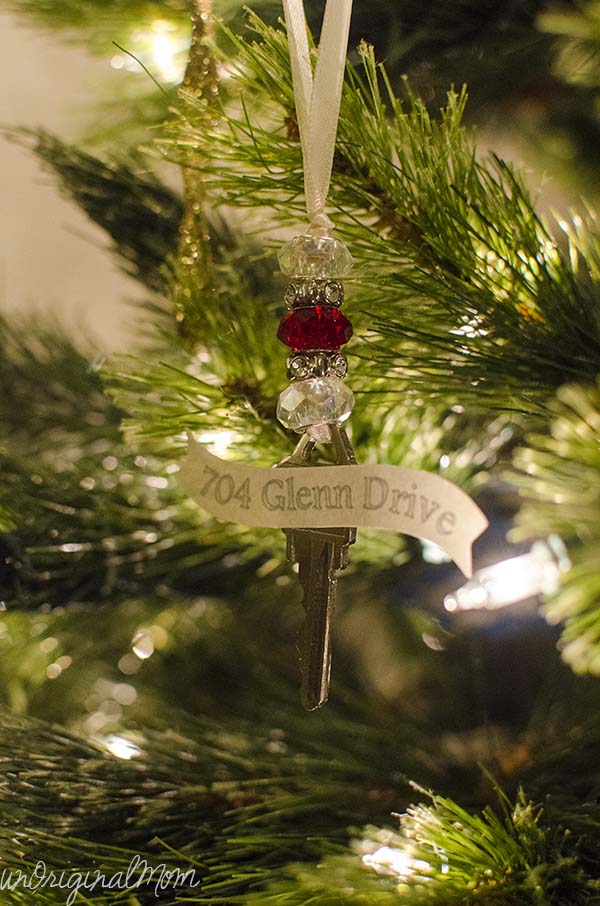 Do you have any special keepsakes that could be turned into Christmas ornaments?
Looking for some more handmade Christmas ornaments?  You might like my DIY Christmas Card Ornament with Free Cut File and Rose Petal Keepsake Ornament!





What if you MADE your Christmas gifts this year instead of buying them? Find out how to set yourself up for success in your Handmade Christmas journey - plus get a free printable gift list planner!