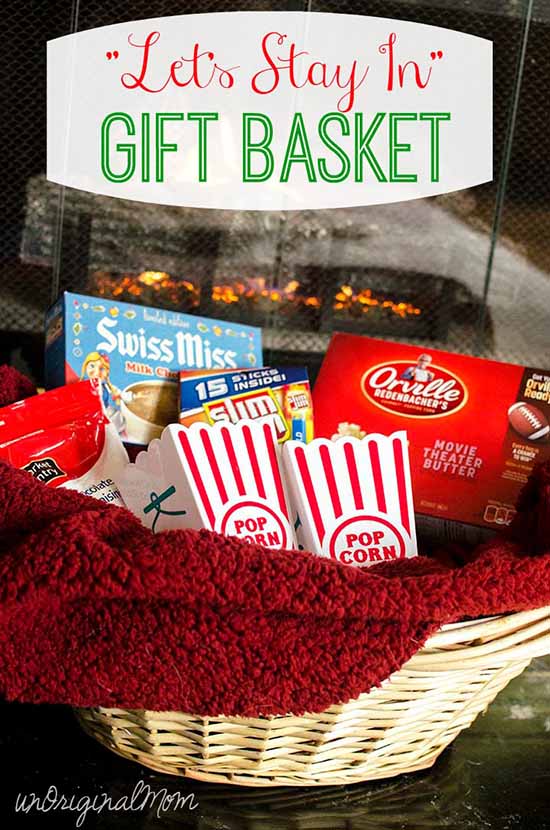 Do you ever get completely stuck on gift ideas?  I think I have two or three awesome gift ideas in my head each year…and once I use them up, I just draw complete blanks when shopping.   One of my favorite ways around that "gift-givers block" is to create a gift basket.  It's unique, thoughtful, and personal – even when you can't think of the "perfect gift" for someone!
Want to create an awesome gift basket for someone this Christmas?  Look no further…your step-by-step gift-basket-tutorial-for-dummies is here!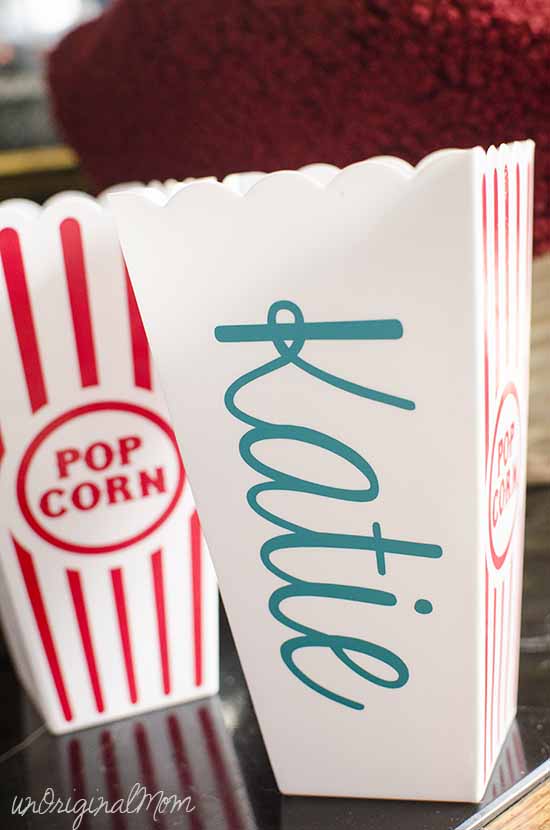 1.  Who is it for?  The first step is to think through who it is you'd like to give a gift basket to.  Our good friends Jon and Katie are expecting their first baby this May!  We could not be happier for them.  So I decided to make them up a fun gift basket for Christmas this year (Merry Christmas Jon and Katie, if you're reading this!).  So I knew it should be something that would be fun for them to do together pre-baby, but also taking into account that Katie is 4 months pregnant.
2. Pick a theme.  You can be creative, or stick to basics!  It can be related to an occasion (housewarming, graduation, empty-nesters, retirement, new job, etc.), food-related (pizza night, breakfast in bed, wine and cheese, grill master), interest-related (book lovers, superhero, gardening), or plan an "activity" with your basket (de-stress basket, girls night in, craft night, movie night) – the possibilities are endless!  For my basket, I decided to make a simple "let's stay in" gift basket.  Knowing that Jon and Katie are both busy with work, Katie is pregnant and probably not up for a big night on the town, and they are enjoying their last few months pre-baby, I envisioned a cozy night in for the two of them.
3.  Go Shopping!  Once you have a theme for your basket, make a quick list of items you'd like to include and get going!  I hopped on over to Target (where else?) to pick up the makings of my basket.  Swiss Miss Hot Chocolate – what is cozier than a mug of hot chocolate?; Orville Redenbacher's Popcorn – great for snuggling on the couch with a movie; and Slim Jim Beef Jerky – a delicious late night snack.  Seriously, hot chocolate, popcorn, and beef jerky?  You can't go wrong!  They could go in just about any gift basket you dream up and I bet your recipients won't complain!  Ooh, I also grabbed a packet of Target brand chocolate covered raisins for something sweet. :-)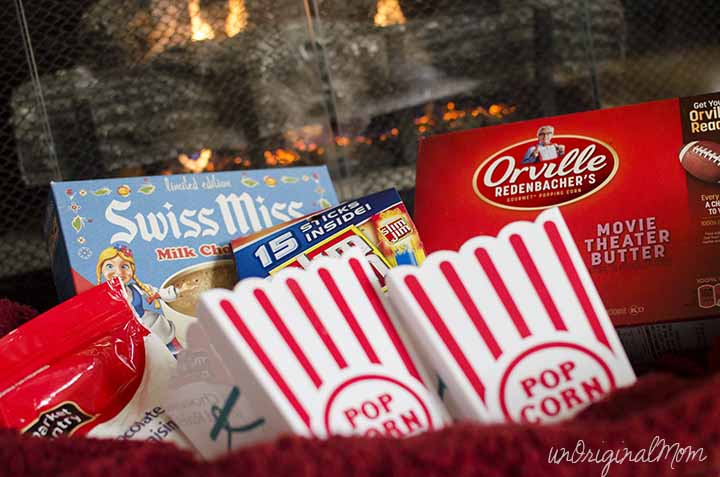 4.  Get Personal.  Add your own personal touch to your pile of goodies.  I found some popcorn tubs and used my Silhouette to cut out vinyl lettering for the side.  Let's be honest – nobody really wants to share their popcorn, especially when it's the good stuff like Orville Redenbacher's!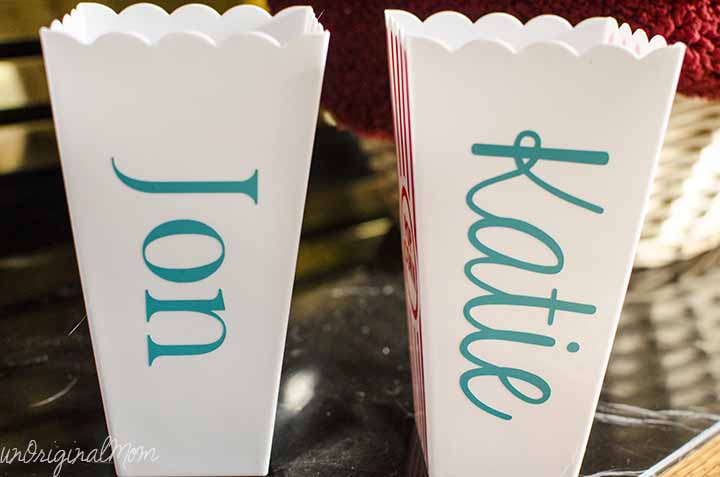 5.  Add the finishing touches.  Obviously your basket needs a basket – or some kind of container to hold all your goodies!  Be creative with your display.  Instead of just laying all the items inside a plain basket, I bought a super soft and snuggly blanket to line the basket – perfect for a cozy night in.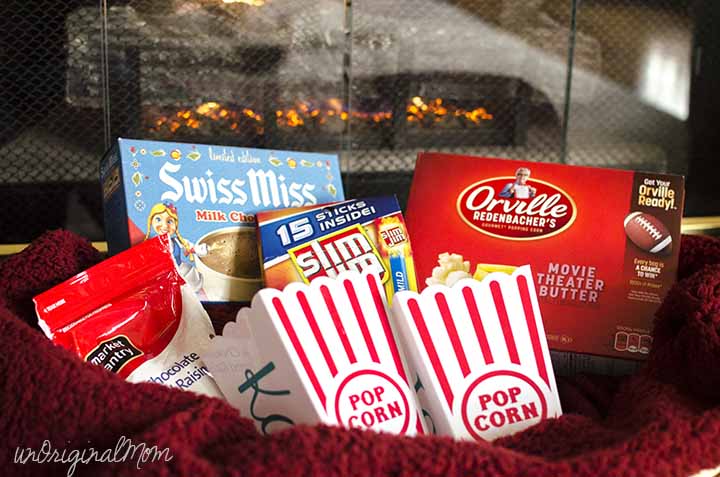 Ta-da!  A thoughtful and personal gift for someone you care about.
When you're looking for an easy gift this holiday season, don't forget about Swiss Miss Hot Chocolate, Orville Redenbacher's Popcorn, and Slim Jim Beef Jerky.  In fact, you can even save a little money when you purchase them at Target:
Swiss Miss Coupon
Slim Jim Coupon
Orville Redenbacher's Coupon
Do you have an idea for a creative and personal gift basket?  Or do you have another way around "gift givers block?"  Leave a comment – I'd love to hear about it!


Get your copy of my FREE meal planning binder!
Sign up to get a free copy of my meal planning system - an 11 page printable meal planning binder, complete with a pantry inventory, shopping list, and more to help get on top of your menu each week!