This post is part of a social shopper marketing insight campaign with Pollinate Media Group™ and Cottonelle, but all my opinions are my own. #pmedia #CottonelleHoliday  http://cmp.ly/3/8vNxcO.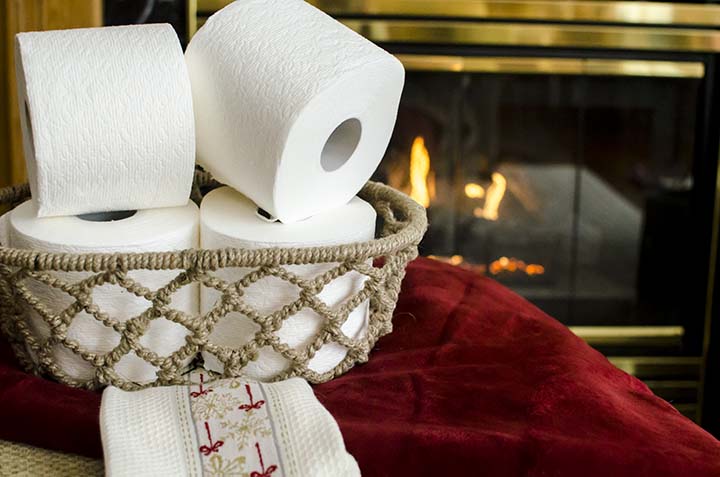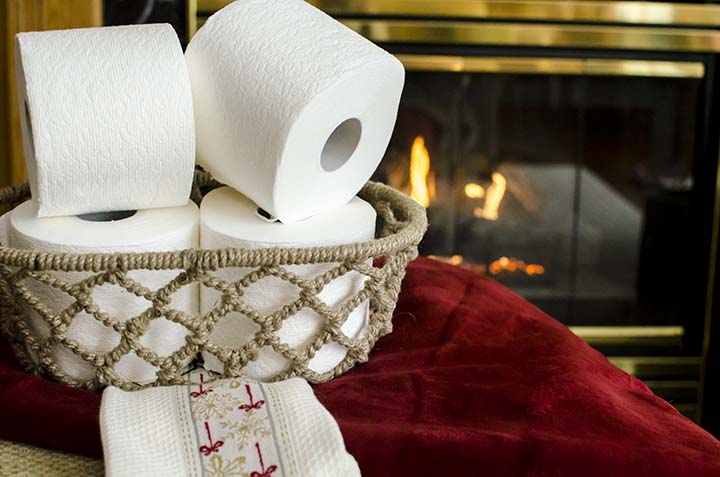 In case you haven't heard, we moved into a new house last weekend!  We left behind our beloved 2 bedroom, 2 bathroom townhouse and moved to a beautiful 4 bedroom, 4 bathroom home!  It is truly a dream-come-true and we are extraordinarily blessed to be here.  We've still got a LOT of boxes to unpack, but it already feels like home.
But did I mention we now have FOUR bathrooms?!?  2 full bathrooms upstairs, plus half baths on the first floor and in the finished basement.  I've always had mental block when it comes to keeping the toilet paper stocked, but with only 2 bathrooms and a house too small to entertain very much, it wasn't that big of a deal.  But now that we have 4 bathrooms and will be entertaining a whole lot more (starting with a Christmas/Housewarming party in two weeks!), I knew I needed a solution to my toilet-paper-stocking problem.
Enter Cottonelle's 12-pack of TRIPLE roll toilet paper!  I jumped at the chance to try it out.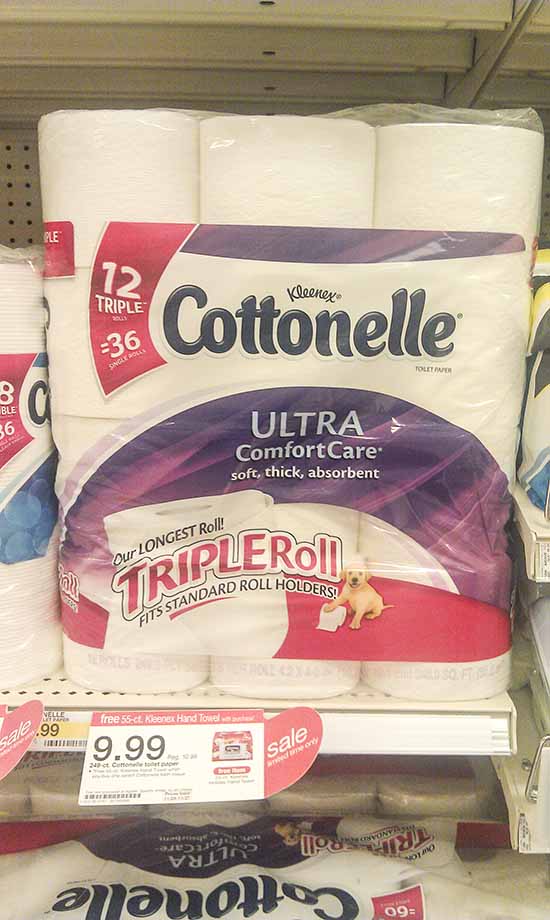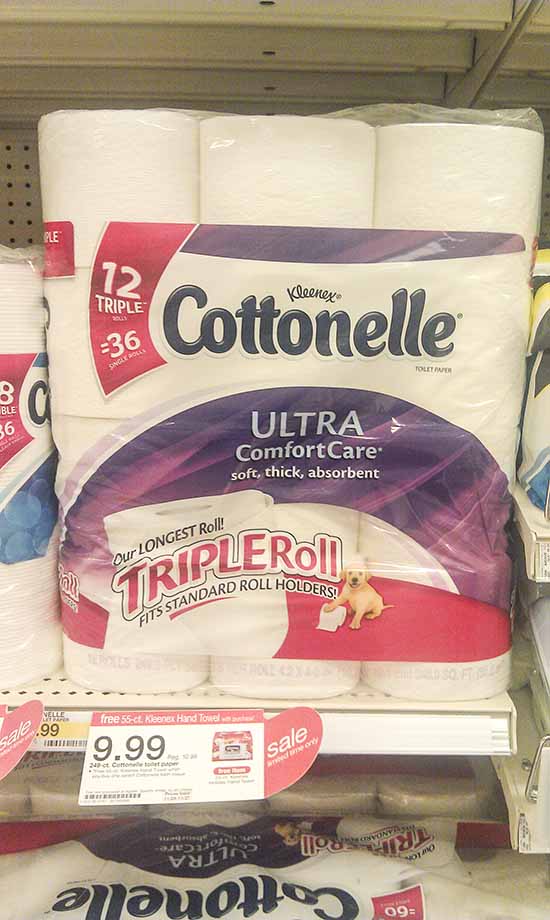 I picked it up when I was at Target last week.  (Now, with all the shopping I'm doing for new-house necessities, I am making even MORE trips to Target than usual – which is a lot!)  Of course, I had a little helper in my shopping cart to hold it for me :-)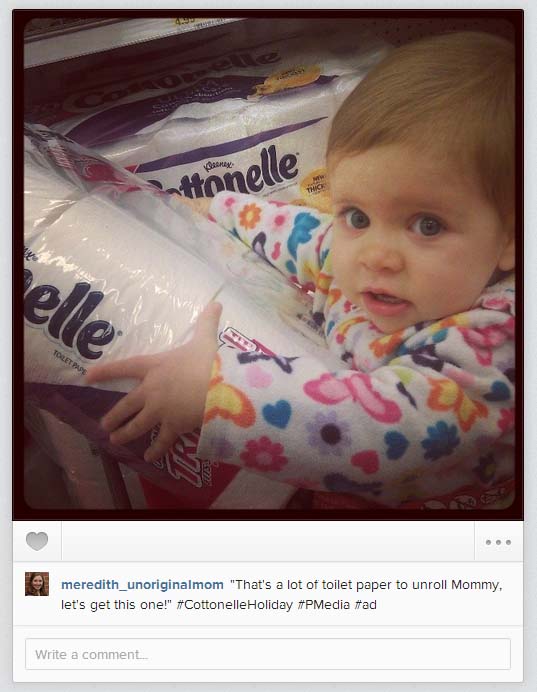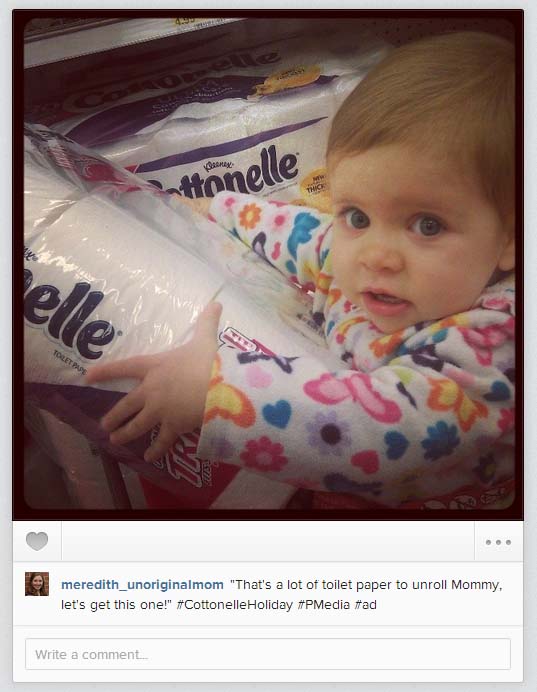 For our Christmas Party, I'll be stocking up my bathrooms with Cottonelle Triple Roll – to avoid that embarrassing moment when a guest comes up to me mid-party to whisper "you're out of toilet paper" and I have to awkwardly excuse myself to replace the roll.  And I certainly wouldn't that want to happen once for each bathroom!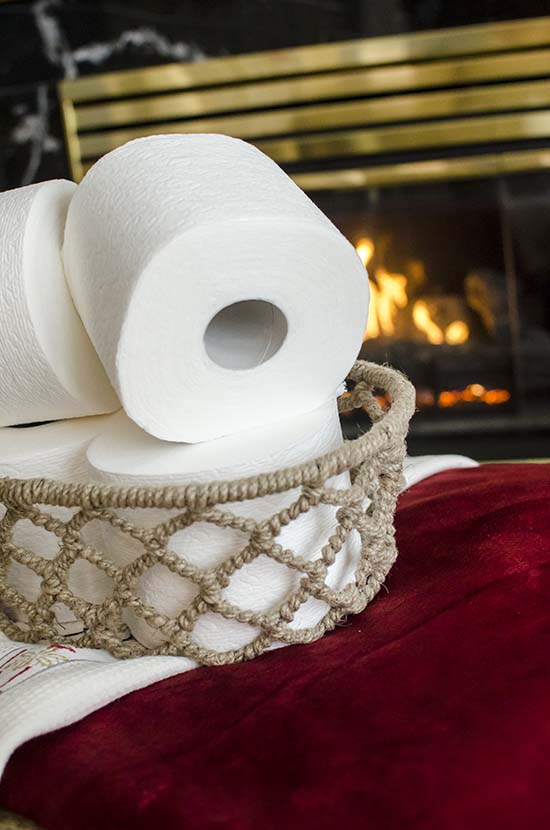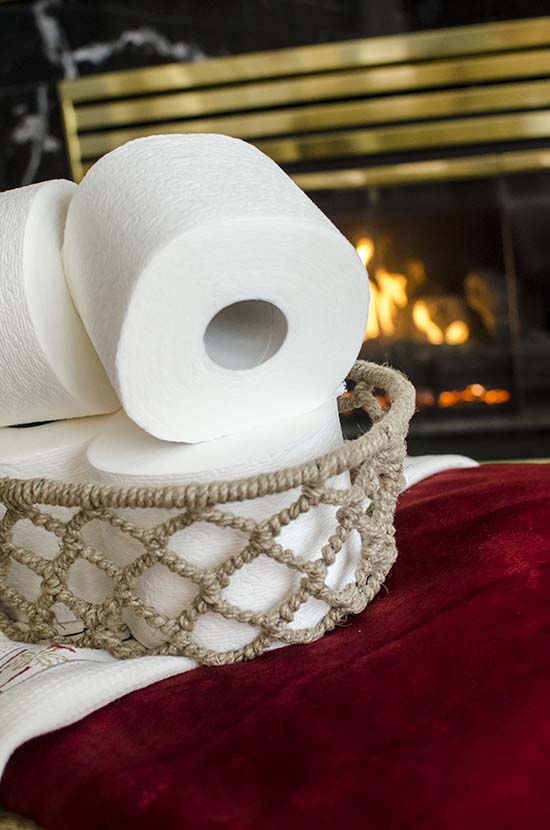 Look at how big that roll is!  But it still fits on every one of our toilet paper holders with no problem.  Yup, I'd say we're fully stocked!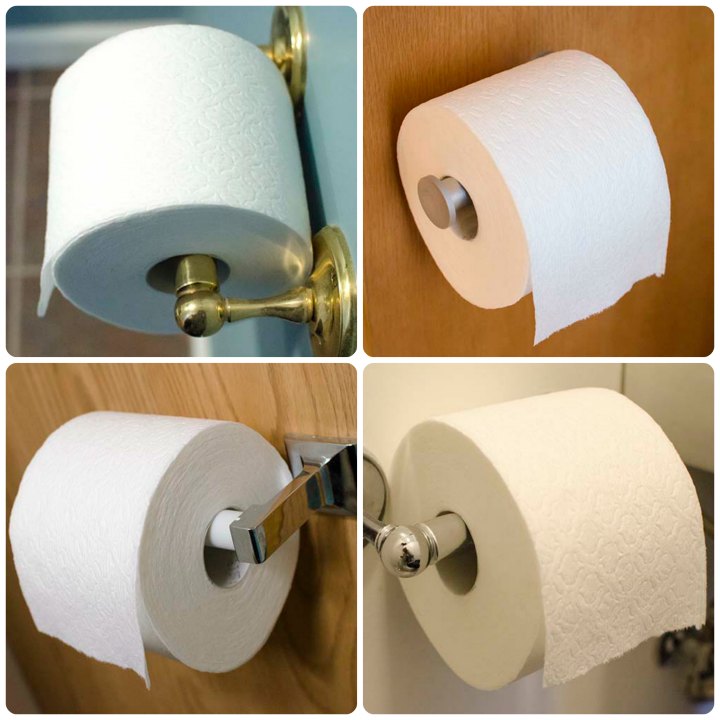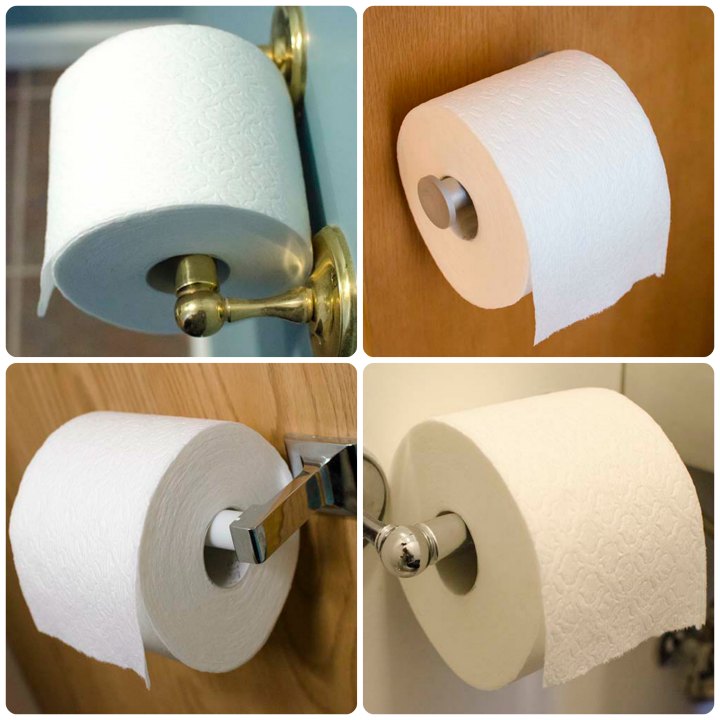 I'll admit, I'm usually one to buy the mid-level toilet paper brand to save a few bucks…but I can't pass up the value and quality of this new triple roll toilet paper from Cottonelle.  Rather than keeping 4 or 5 rolls of bargain brand toilet paper underneath the sink, now the cabinet looks like this: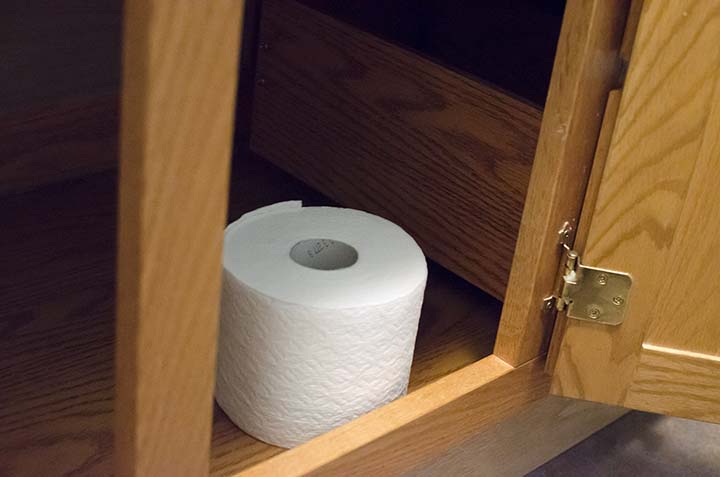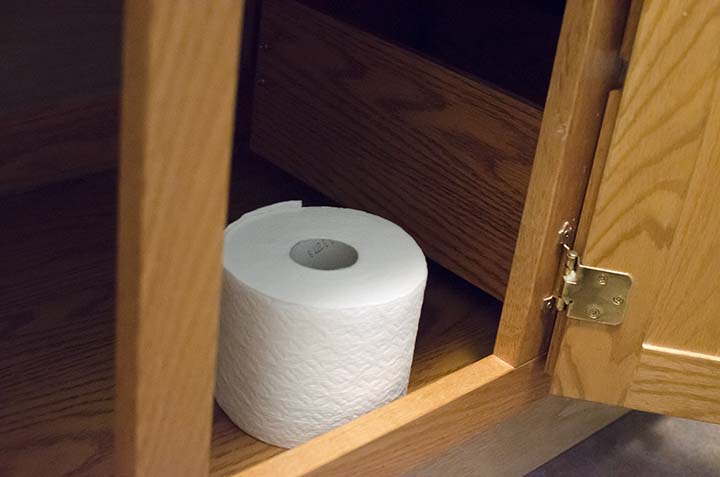 And as if that wasn't good enough, you can print this coupon for a FREE box of Kleenex (while supplies last!) when you buy a 12 or 20 pack of Cottonelle Triple Roll at Target!
Are you hosting any parties this season?  Do you have any bathroom-prep tips for holiday entertaining?  Leave a comment – I'd love to hear about it!




Get your copy of my FREE meal planning binder!
Sign up to get a free copy of my meal planning system - an 11 page printable meal planning binder, complete with a pantry inventory, shopping list, and more to help get on top of your menu each week!