The biggest Silhouette sales event of the YEAR is here! Yipee!!!!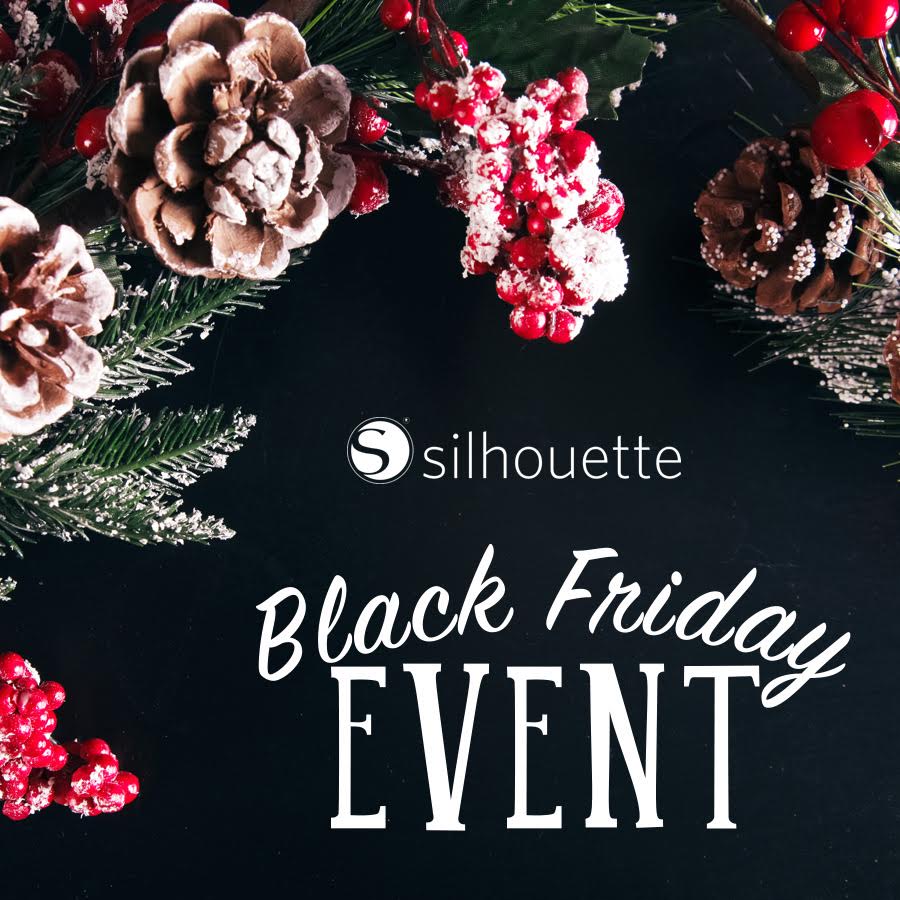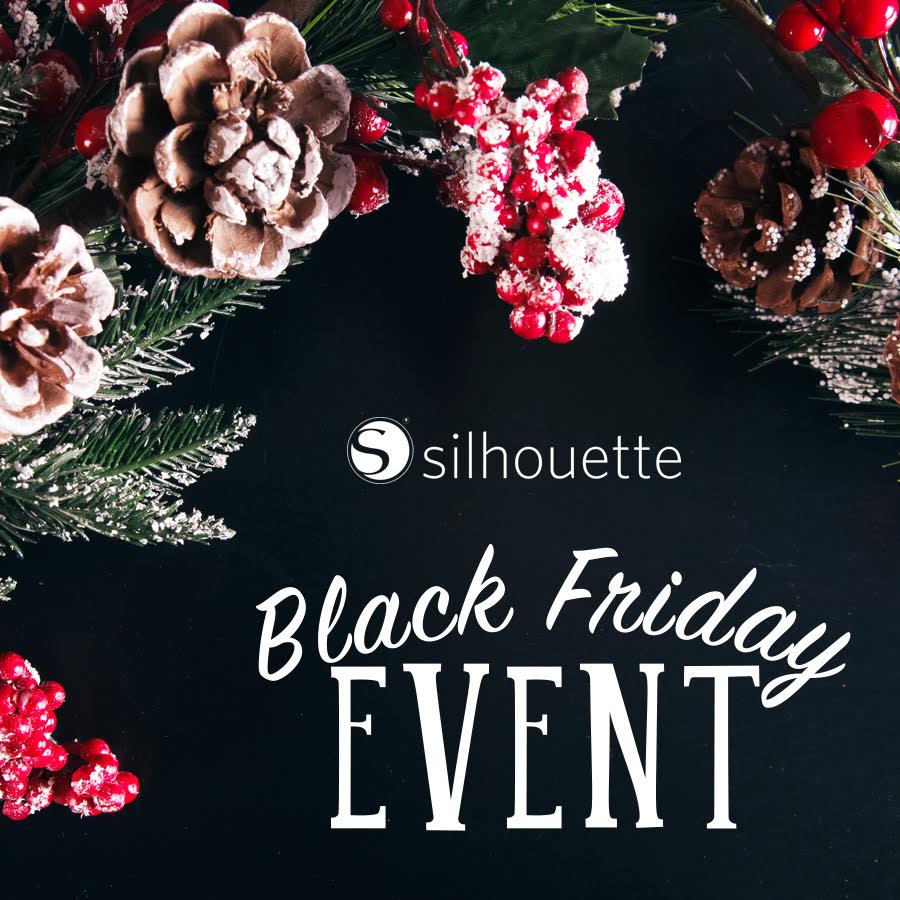 If you're a regular around here, you know how much I love my Silhouette.  I've had my Silhouette Portrait for 2.5 years now, and I honestly can't imagine my crafting life without it.  I use it all. the. time.  It is, by far and away, my most used crafting tool.  (If you're looking for general Silhouette ideas and inspiration, you'll find an entire category of my Gallery devoted to it!)
If you're brand new to the Silhouette World, you may want to start with my post about why I chose my Silhouette Portrait. It has a lot of great pros and cons if you're deciding on getting a Portrait or Cameo (or deciding which one to put on your Christmas list!)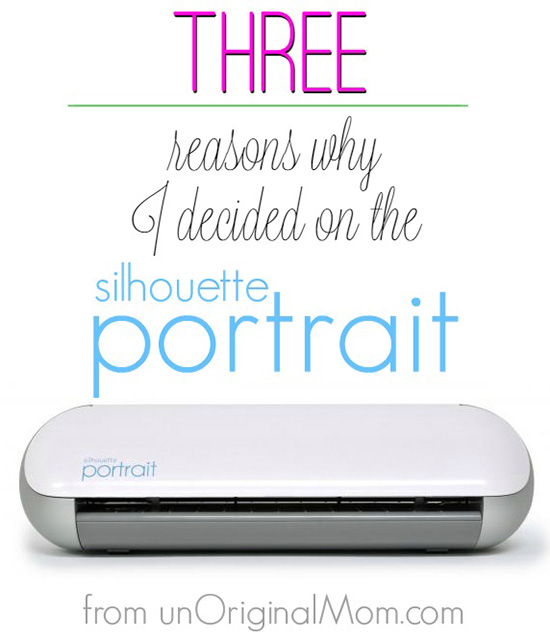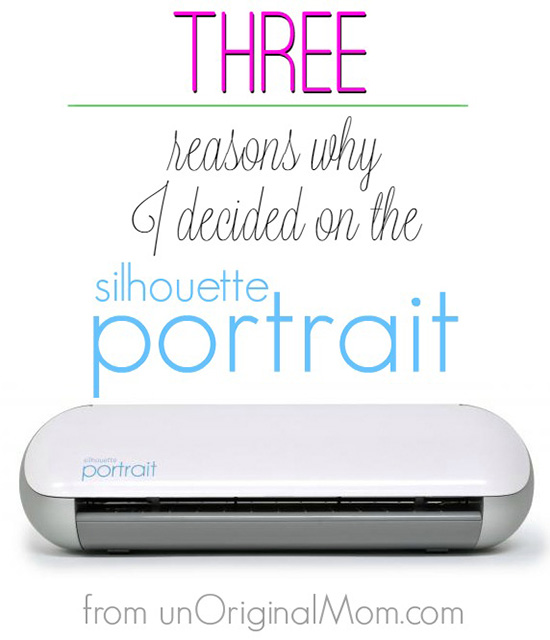 Newbies and experienced Silhouette users alike will learn a lot from last year's Silhouette Wish List post – not only do I have a detailed list of "essentials" that should be on every beginner's Christmas list, I also list out my absolutely FAVORITE specialty media supplies.  So if you're wondering what new materials to try (with 40% off!!!), check out my wish lists.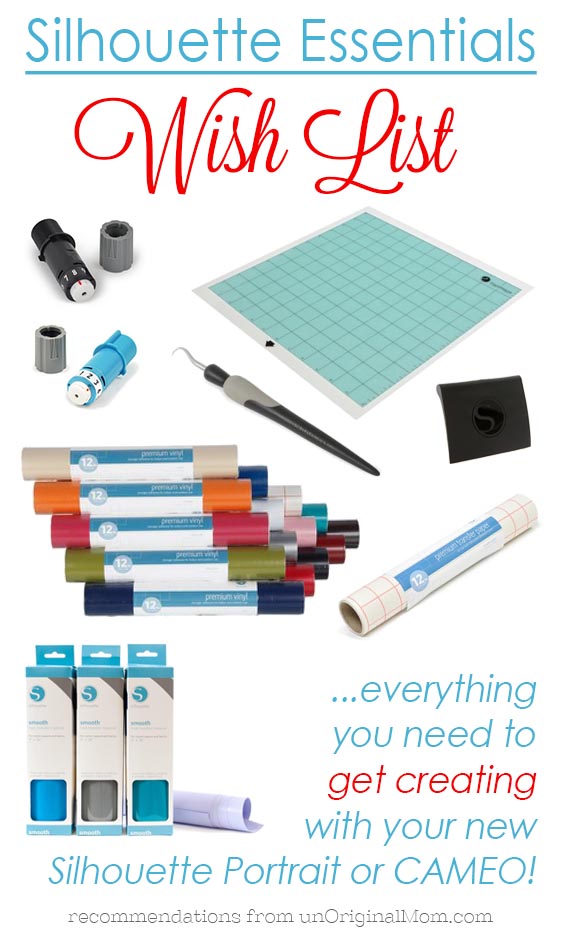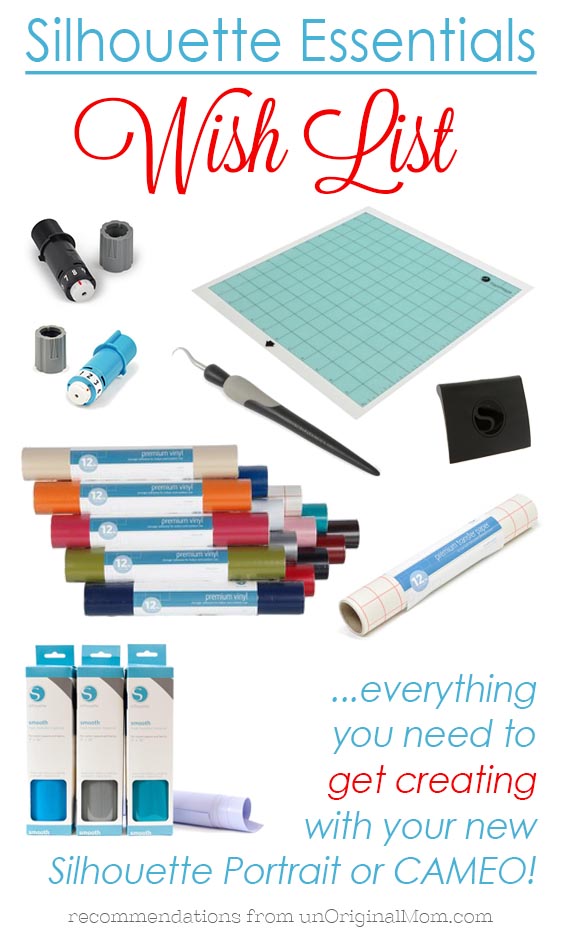 Black Friday Sale Details
Okay, okay, I know you want to know the details…here are some of the amazing deals you'll find over on Silhouette America's website…available when you enter the code "UNORIGINAL" at checkout!
Amazing deals on machine bundles!

The new Silhouette Mint OR a Silhouette Portrait (what I have!) – $99.99
Portrait + Mint – $189.99
CAMEO – $199.99
CAMEO + Portrait – $289.99
Plus more machine deals on the website!

20% off Design Store subscriptions
40% off almost EVERYTHING in the Silhouette Store!!! Time to stock up on blades, mats, vinyl, HTV, and specialty media, folks!! (And the Designer Edition software is included in the sale, so if you don't already have it, now would be a great time to upgrade!)
FREE SHIPPING on purchases over $50 to the contiguous US
The sale prices run until December 4th…but this sale has historically seen a HUGE response and popular items sell out VERY quickly, so don't delay!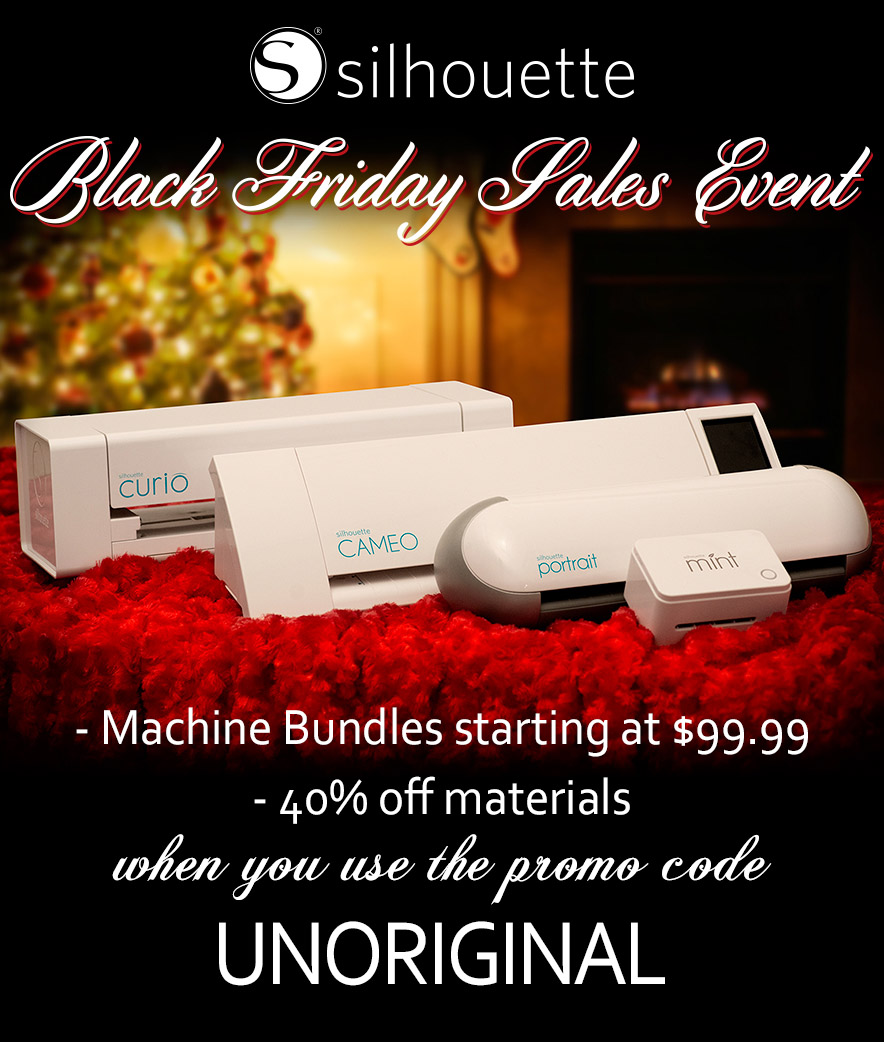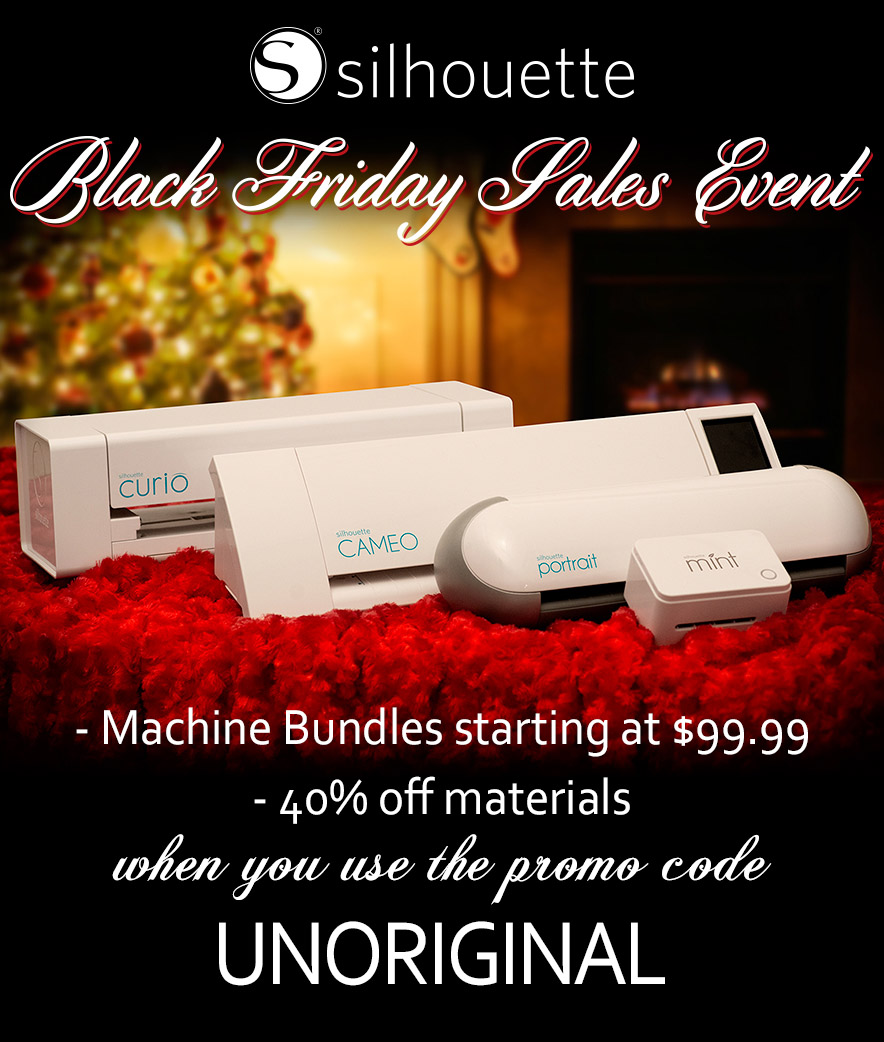 Before you hurry on over there to fill up your shopping cart, remember you'll need to use the code "UNORIGINAL" at checkout to get these incredible, lowest-of-the-year prices! Click here to head to the Silhouette Black Friday sale page.
Psst…while you're shopping all-things-Silhouette, be sure to check out the Shadowbox Advent Calendar! I'm offering a freebie to all readers who purchase one through my code, UNORIGINAL. I'll be posting more about it this weekend, so stop by later to find out more!
Happy Shopping – and more importantly, Happy Thanksgiving!
This post contains affiliate links, which means if you clik them and make a purchase I'll earn a small percentage of the sale at no additional cost to you. Y'all know I LOVE this product and recommend it to you without hesitation!



Subscribe to unOriginal Mom via email and get instant access to my library of FREE Silhouette Studio & SVG cut files - exclusively for email subscribers. Plus there's a new file added every month!