It's that time of the year, folks…when everyone stops and looks back at what they accomplished in a year, reminisces over the good times, and ceremoniously slams the door on the not-so-good ones before stepping into the new year.  Life in blog world is no different, as you'll inevitably see many of these "top 10" types of posts popping up all over the place this week.  It's fun to go back and look through what Google Analytics deems to be your "most popular posts" (counting via the total number of page views each post has received from January 1, 2014 to date) – and often quite surprising.  As a blog author, you just never know what your audience is going to love…posts that I've been SURE will go viral sometimes barely see the light of day, and posts that were really afterthoughts sometimes skyrocket into the arena of thousands and thousands of re-pins on Pinterest within a week.  It's a funny business, blogging is!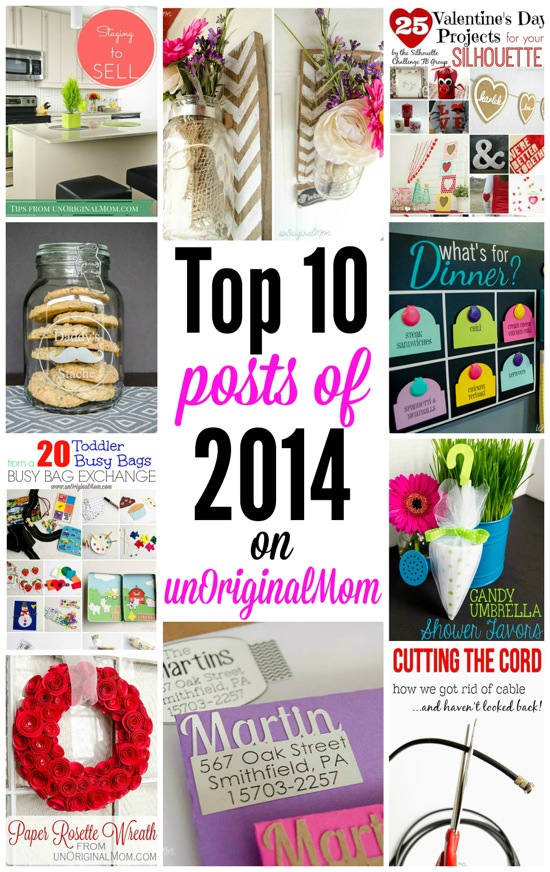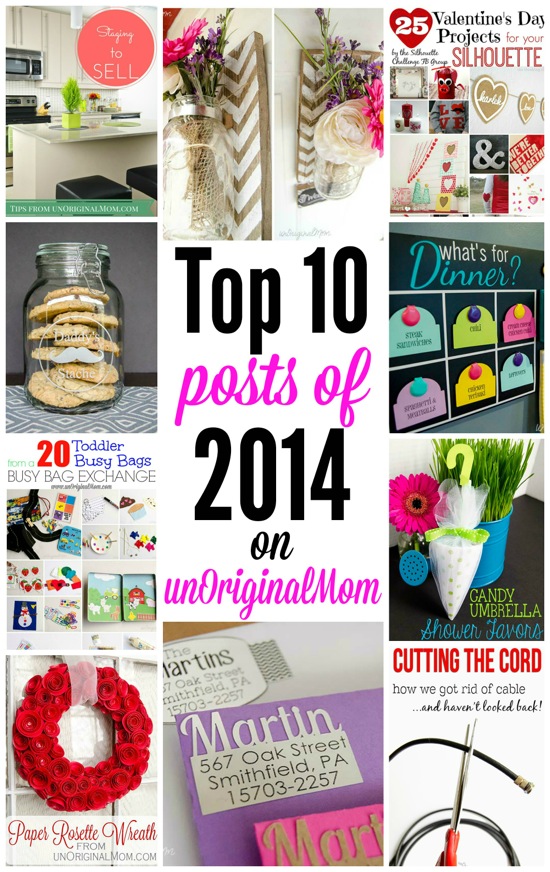 So, friends, I thought it would be fun to let YOU see what I see…that is, the no-lies top 10 most popular posts of 2014 here on unOriginal Mom, as listed out by Google Analytics.  (That is, the top 10 posts of those that were published in 2014.)  You will probably see a few familiar projects and certainly be surprised by some others (including what ultimately made it into the top spot!), but hopefully you'll discover – or re-discover – something new to go back and visit again.  And be sure to read all the way to the end for a "bonus" list of all-time popular posts!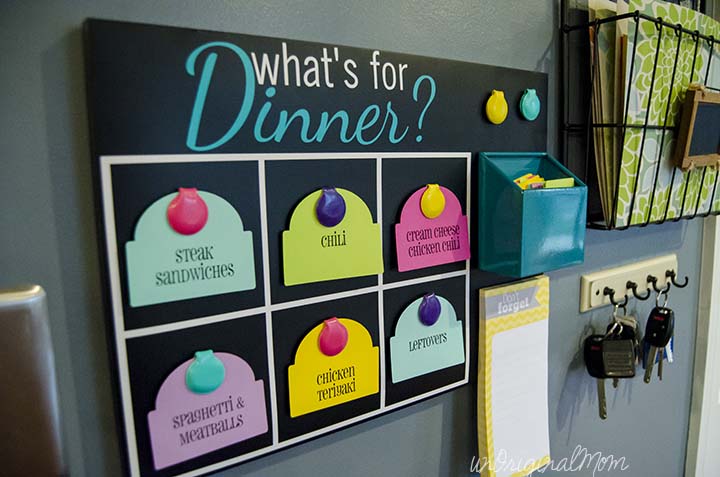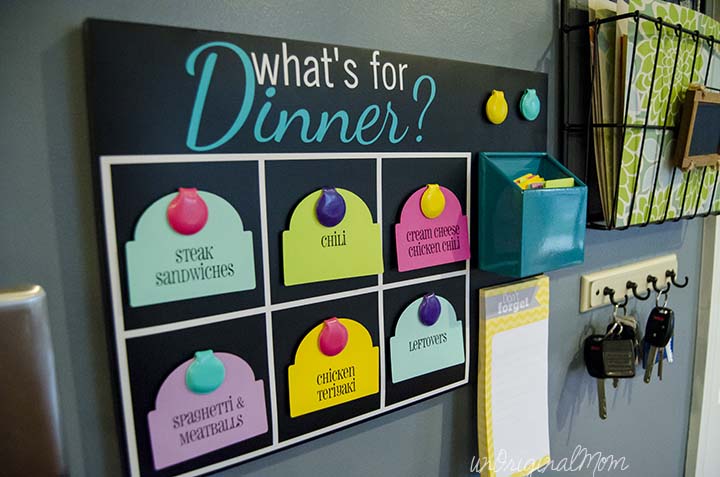 I can attest that even *almost* a year later, this board is still hanging in our kitchen and in frequent use!  The beauty of this organizer is that it doesn't require strict weekly use to be useful (because otherwise I'd definitely fail at it) – it's just a great tool for looking through our meal rotation to make a grocery list, and then post the meals that I know we have the ingredients on hand to make.  Head on over to that post to read more about how we use it, and to nab a free cut file for making your own!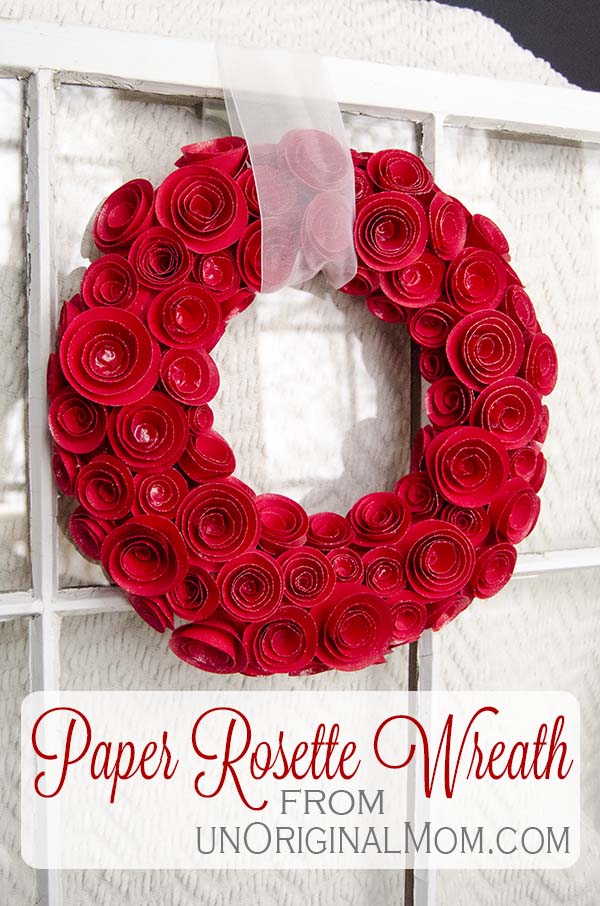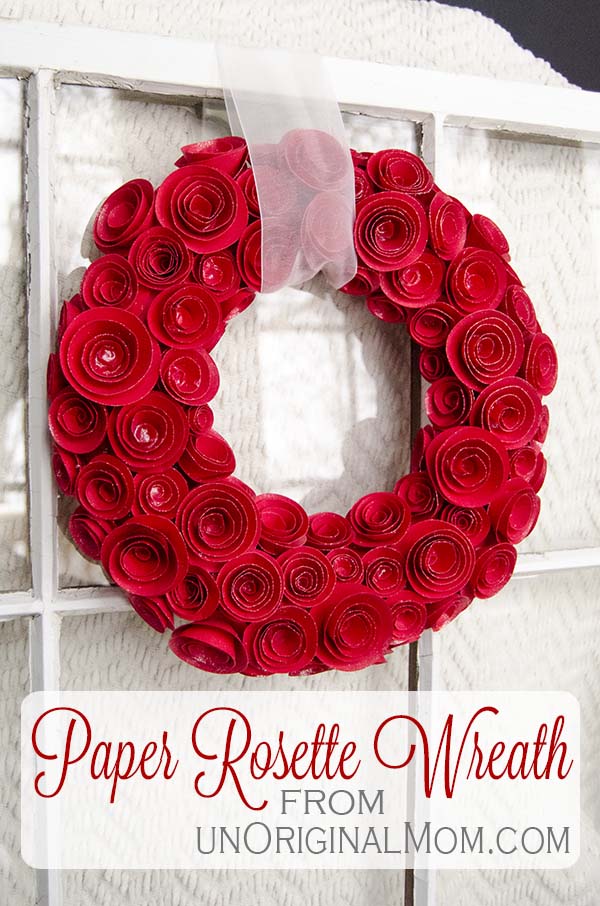 This was one of my favorite projects from the year.  It was a bit tedious to roll up all those paper rosettes, but the resulting wreath really was beautiful.  In fact, I'm looking forward to getting it out again for our Valentine's Day mantel soon!  This is another post with a free cut file included for Silhouette users (though anyone with a pair of scissors could make it!).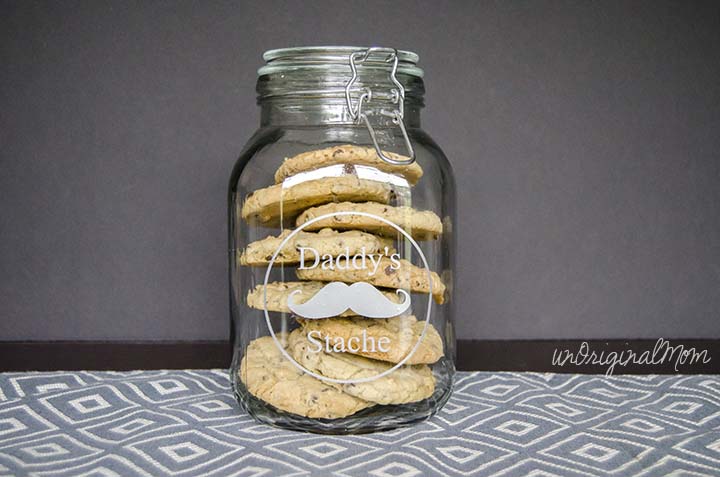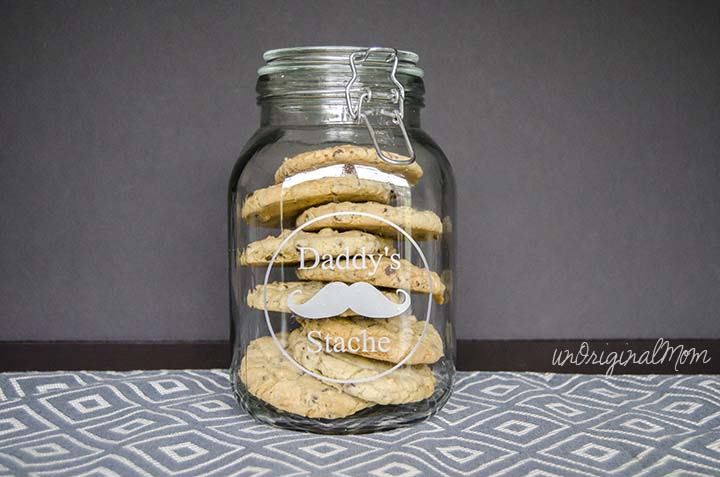 I didn't really expect the response on this post that it got – but I think that simple "Daddy's Stache" Jar was really popular in Dad gifts searches around Father's Day and Christmas! The Twix-filled cookies really were delicious (I need to make another batch of those soon…) and the jar was a quick and easy afterthought that now sits on my husbands desk at work and periodically gets refilled with treats.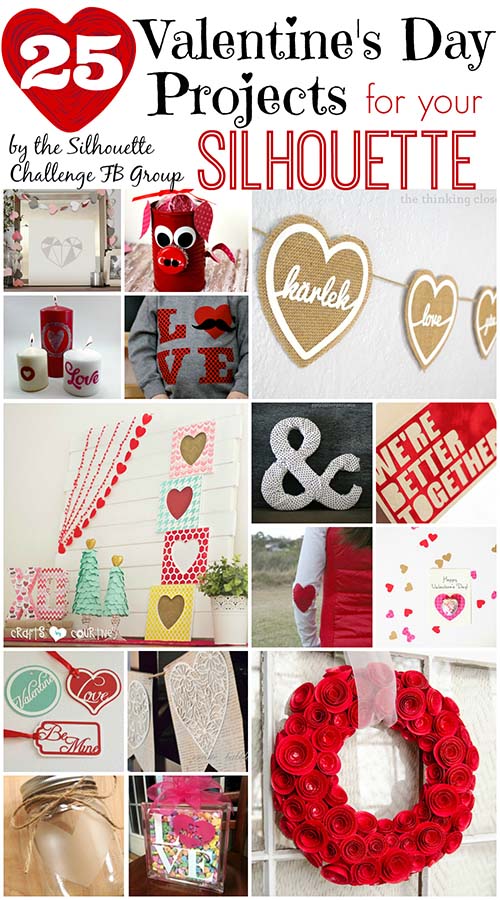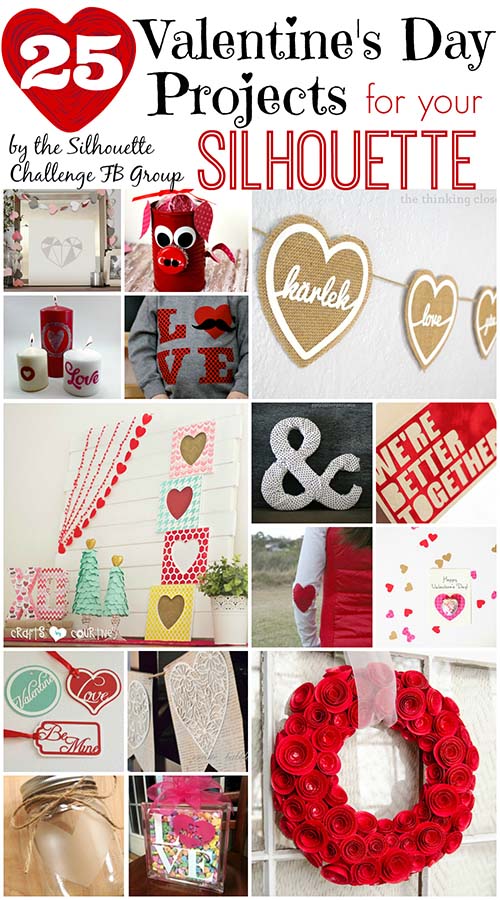 I absolutely loved putting this round-up together – it's full of fantastic projects by my friends in the Silhouette Challenge Facebook Group.  In fact, I think I need to try a few of these ideas this Valentine's Day!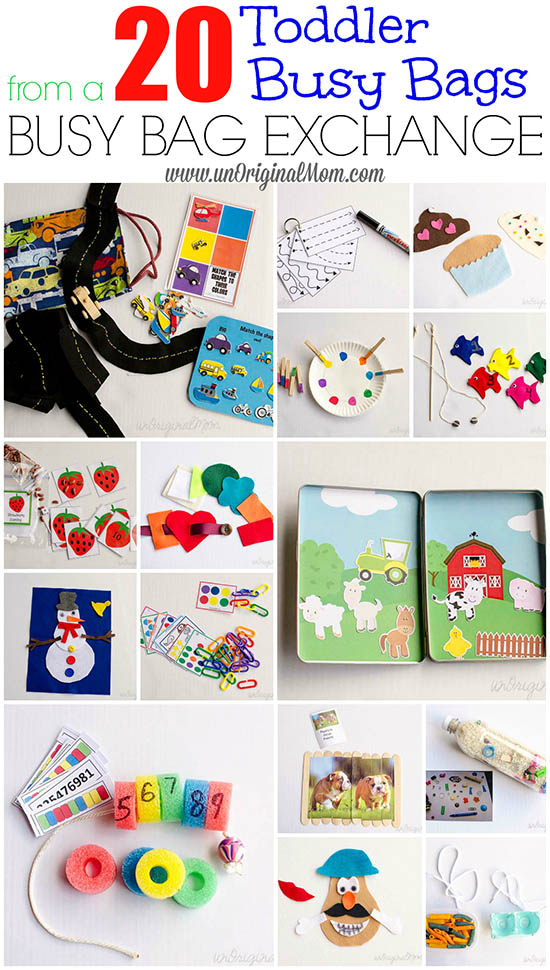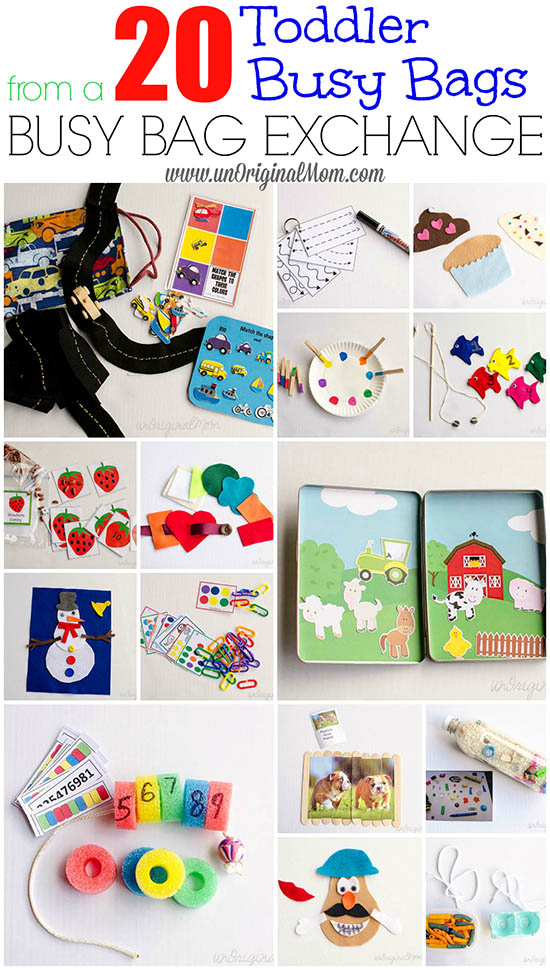 My 2 year old is still loving all the great bags that we got out of our Busy Bag Swap in October.  I took photos of each bag and featured them in this blog post, and also included some tips and ideas for hosting your own Busy Bag Exchange with local moms!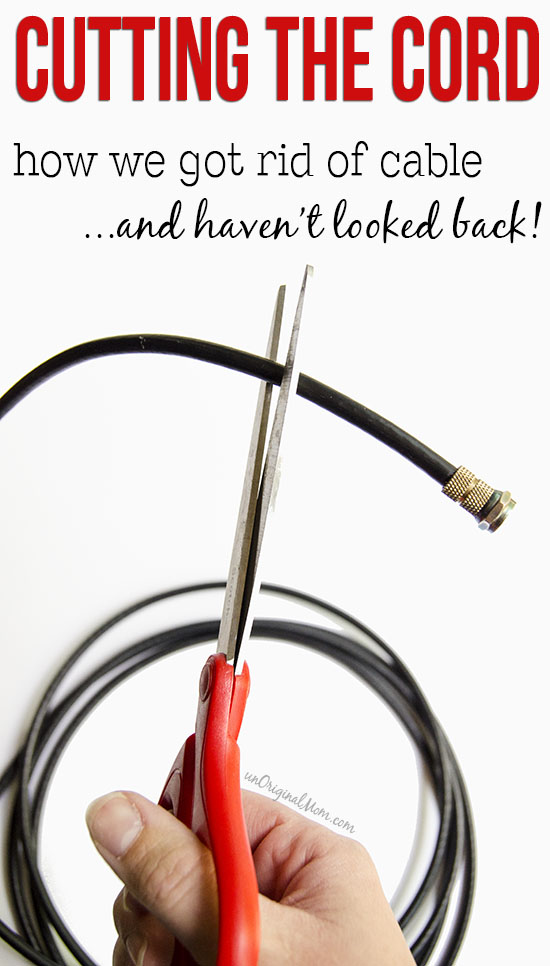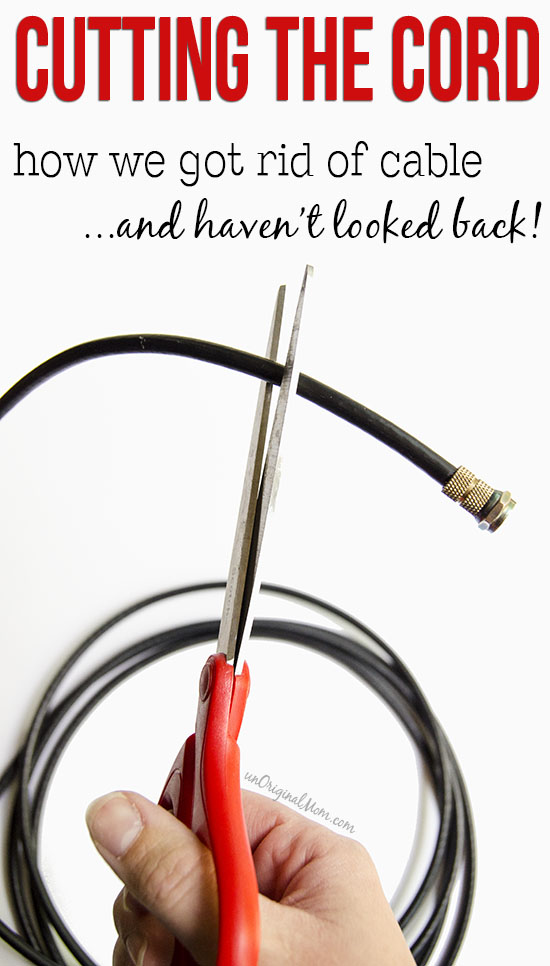 Our family has been living without cable for almost 2 years now, and we wouldn't have it any other way!  I shared our tips and tricks in this post – including how we are still able to view live HD TV for free.  I was really amazed at the response, though, and the number of comments of folks who have also "cut the cord" without looking back!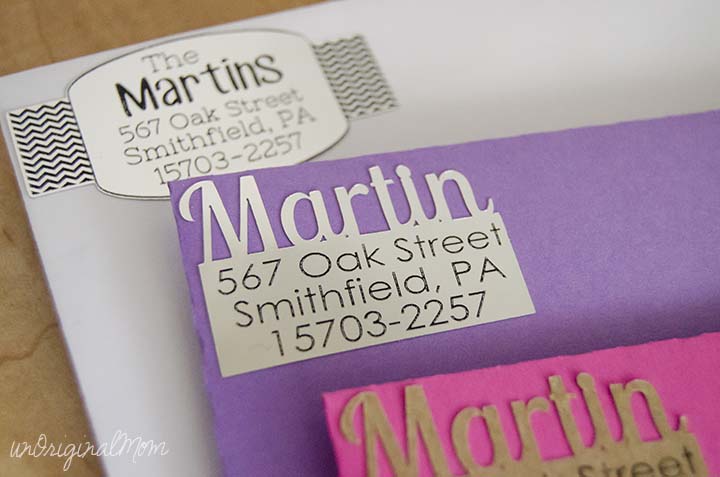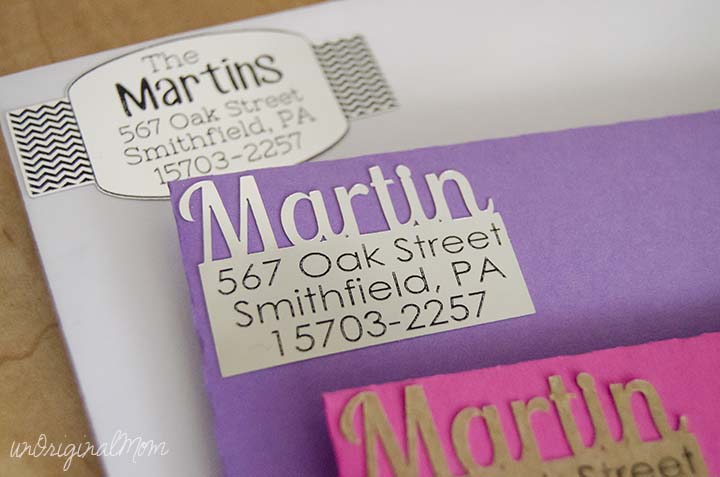 This is one of my all-time favorite Silhouette projects – and once you've got your design, you can print & cut pages of these to always have on hand!  They even make bill paying fun. :-)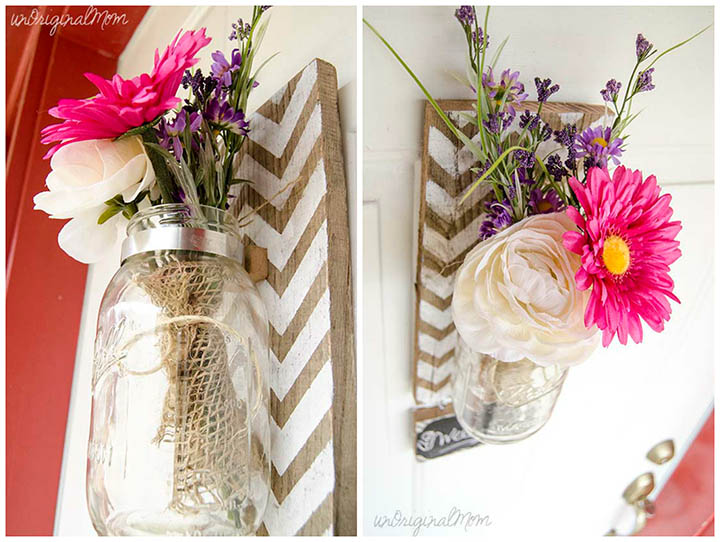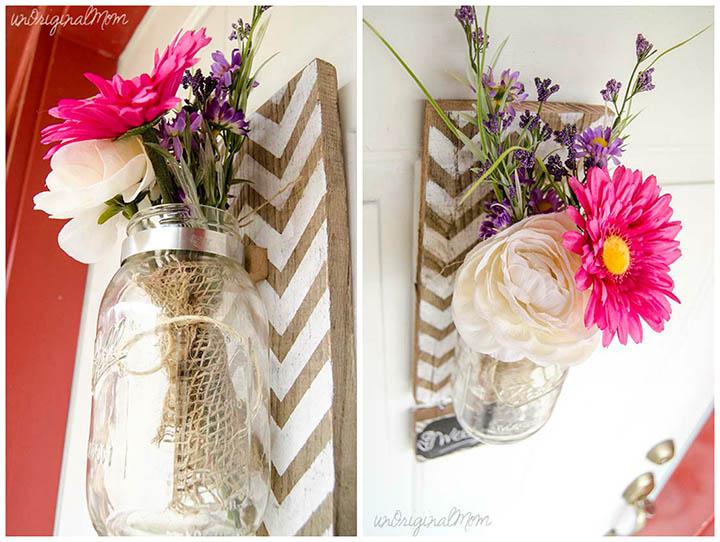 Oh, this is one of my very favorite projects from the year and I'm so glad it was a popular one!  Some good blogging friends of mine got together and thought it would be fun to do a "trend fest" blog hop for April Fool's Day – each of us combining as many craft trends as we possibly could into one project.  Surprisingly, my result was actually a pretty neat project!  Head over for a full step-by-step tutorial to make your own, either as wall decor or a front-door-wreath alternative!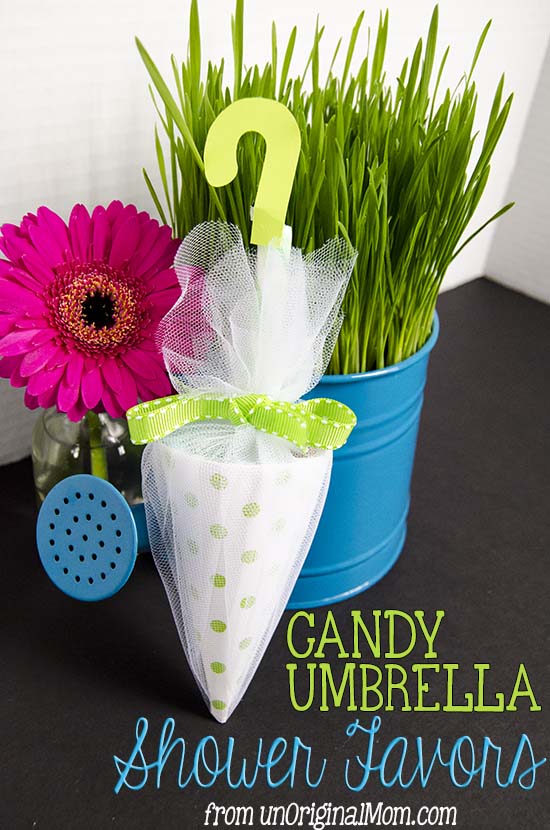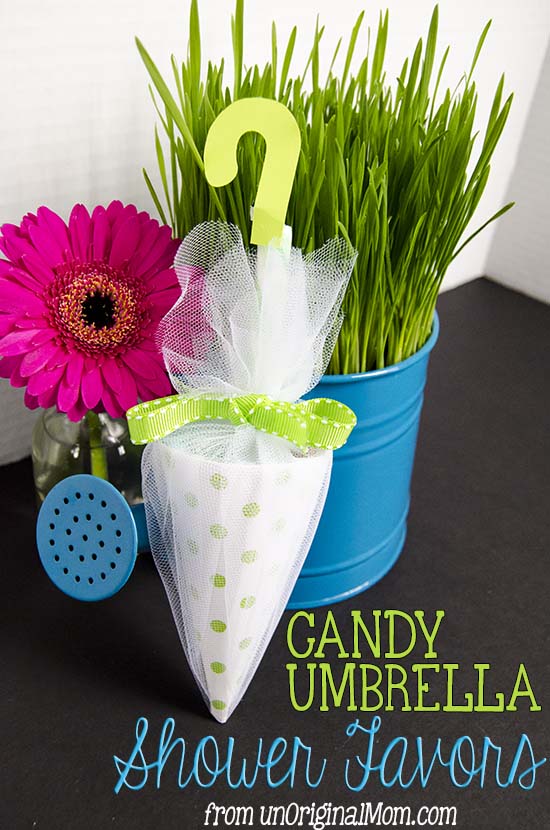 I made these favors for an "April Showers" themed baby shower that I threw for a dear friend last spring, and they were a hit!  And they're not specifically baby themed, either, so they would be fun for a bridal shower as well.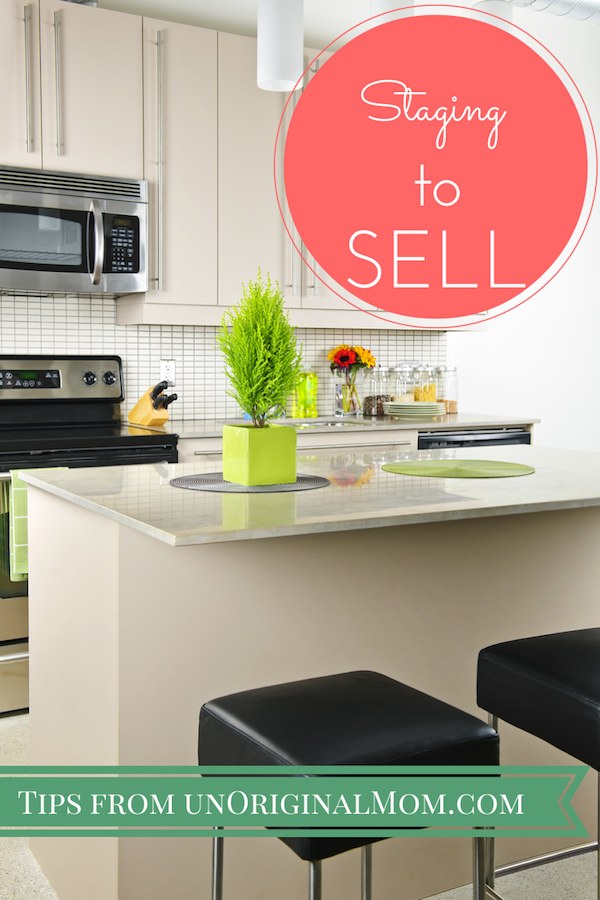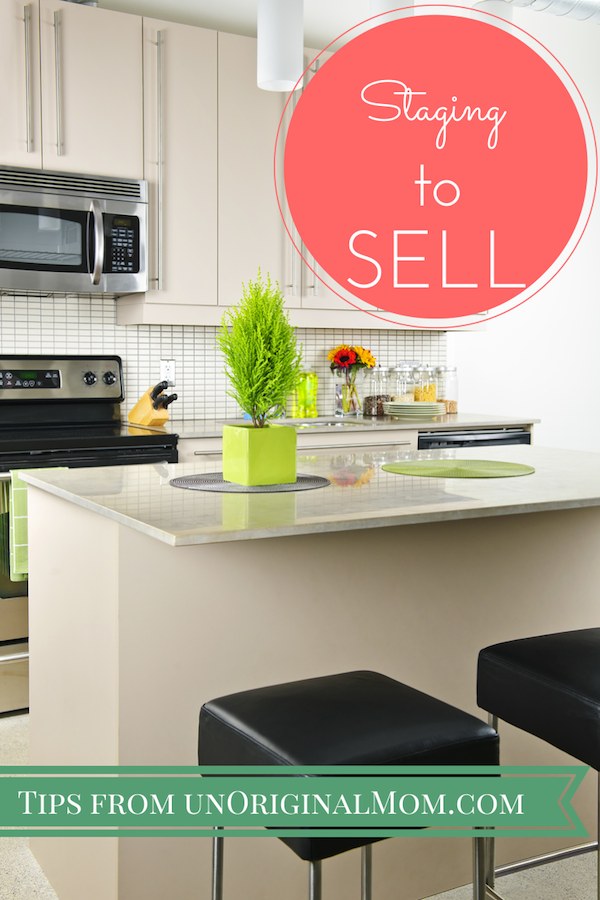 I cheated a little bit with my list here…"Staging to Sell" came in at #1 on the list, and "8 Things to Think About Before You Start House Hunting" was #3…so I combined them at the #1 spot to allow for one extra post to hit the top 10 :-)  But regardless, my House Hunting Series was mighty popular!  It's surprising that one of my few content-based "advice" posts would jump all the way to most popular, rather than a craft project/tutorial which I do much more frequently…but it seems that practical advice for house hunting and selling is in rather high demand!  I am certainly no expert, but I figured there is always value in the advice of someone who has walked through an experience themselves, so I just shared everything I learned from selling two houses and buying one in the span of 6 months.
What's a little bit crazy for me to think about is that I am nearing my little blog's 2nd birthday next month…so as I was going through my analytics to come up with my most popular posts of THIS year, my stat list was actually topped by many posts from 2013!  As a little bonus, I thought I'd share with you (to date) the top 5 MOST popular posts EVER on unOriginal Mom!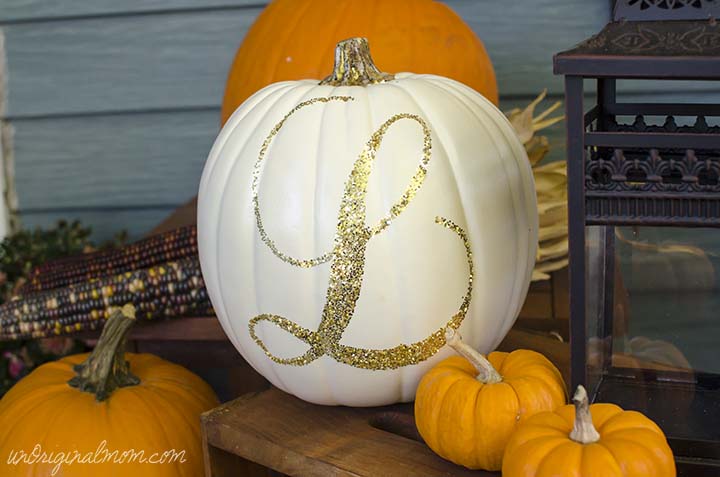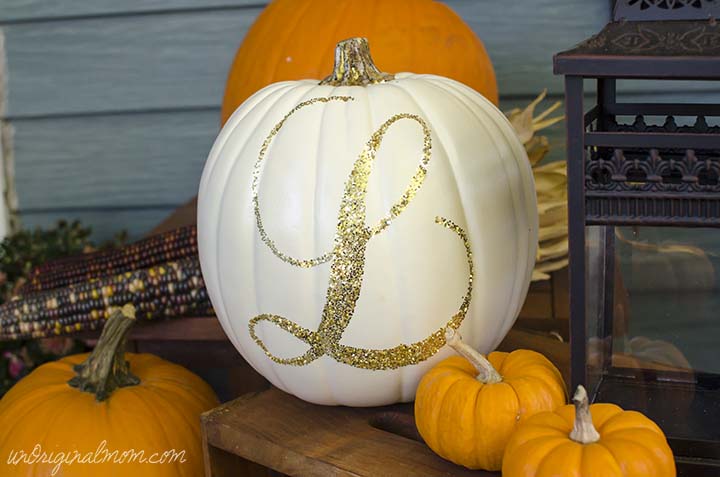 Definitely my favorite fall post.  I love this glitzy little pumpkin!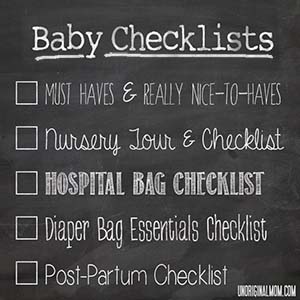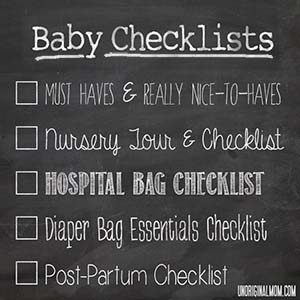 I actually need to revisit these posts myself and make sure I'm all prepared for baby #2, arriving in a few short weeks!   I think the free printable PDF checklists are one of the things that make these posts so useful and popular, not only for new moms-to-be but also for people buying gifts for them!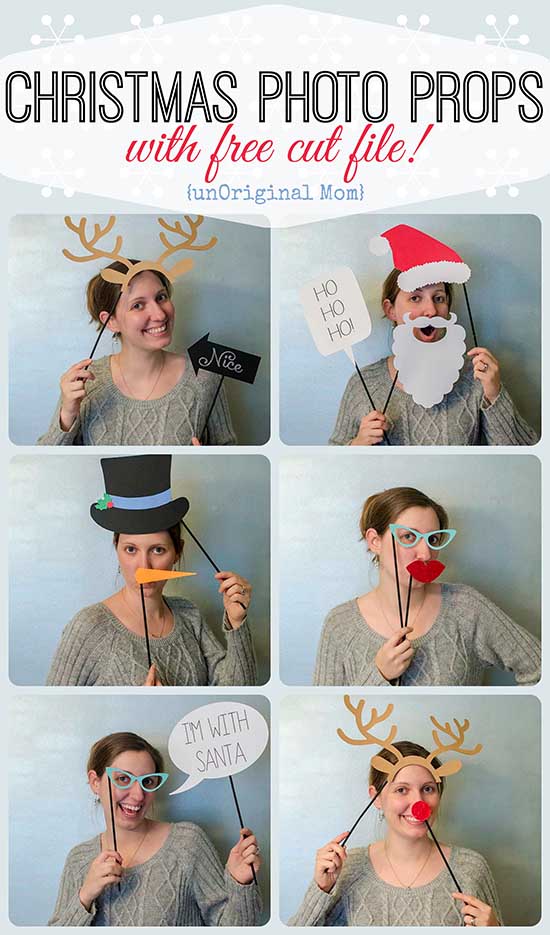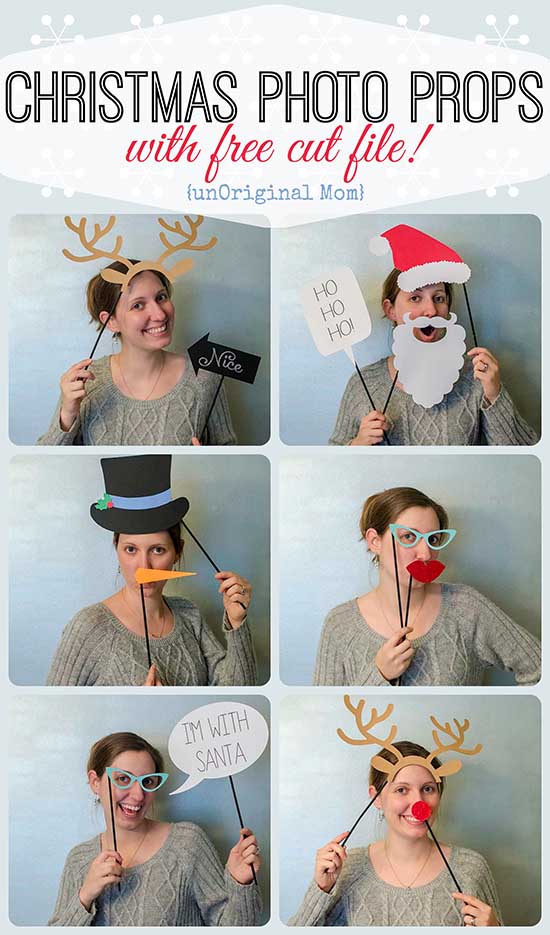 Another one that sees a lot of attention for only a few months out of the year.  In fact, the free cut file has been downloaded a whopping 20,000+ times!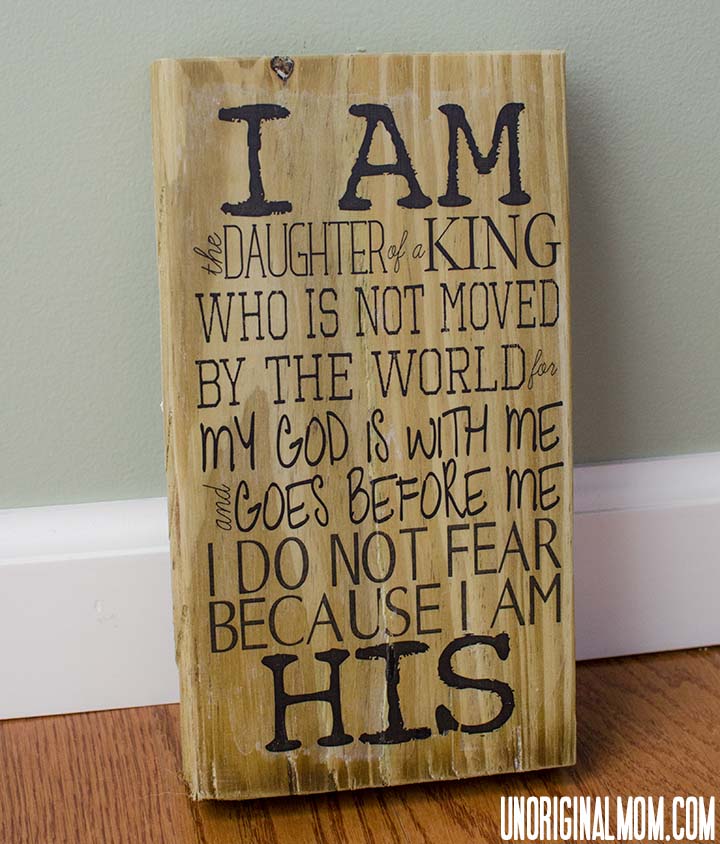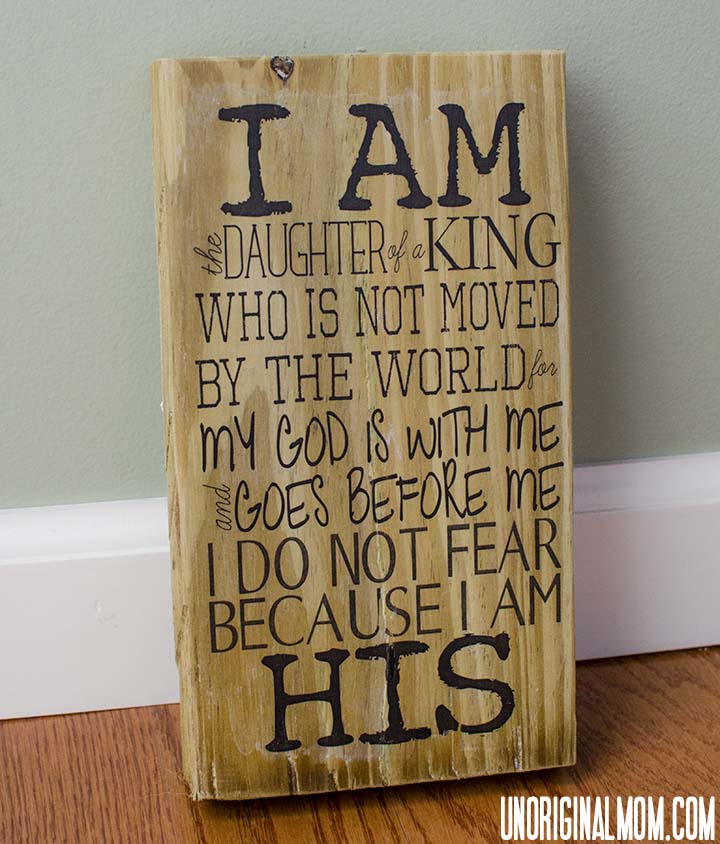 This is one of my very first projects that has just seen a renewed interest in the past couple of months.  It is such a neat technique, and I'm itching to try it again on another project – I just have to find the right one.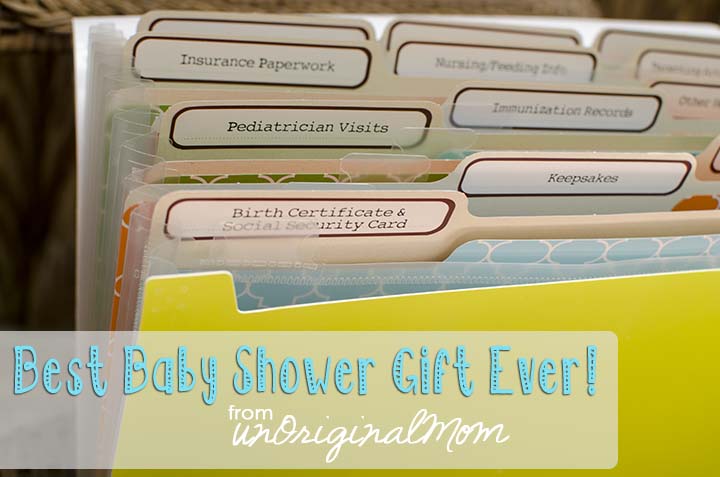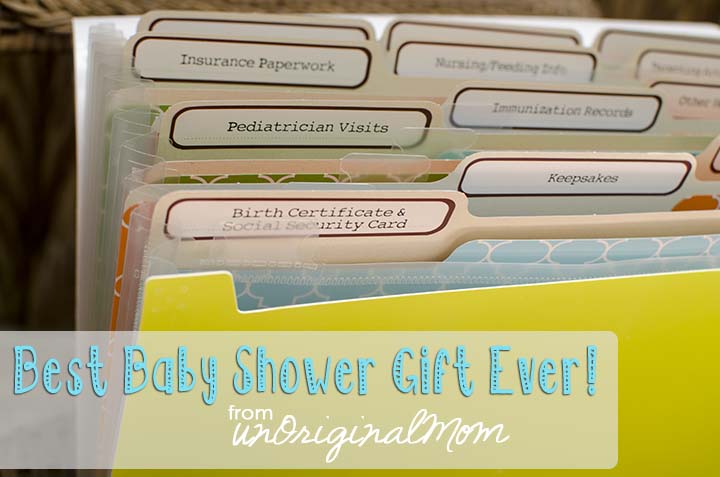 This is a project I almost didn't even write up a post about, but it went viral pretty quickly after it was first published and has been extremely popular ever since.  It isn't terribly surprising, though, since it really is the best baby shower gift you could possibly give – plus it's easy, inexpensive, and unique!
Well, friends, it's been a terrific year…whether you're a brand new reader or you've been around since the very beginning, thank you so much for visiting unOriginal Mom.  I look forward to a wonderful new year!  Happy 2015 to you and your family!


Get your copy of my FREE meal planning binder!
Sign up to get a free copy of my meal planning system - an 11 page printable meal planning binder, complete with a pantry inventory, shopping list, and more to help get on top of your menu each week!