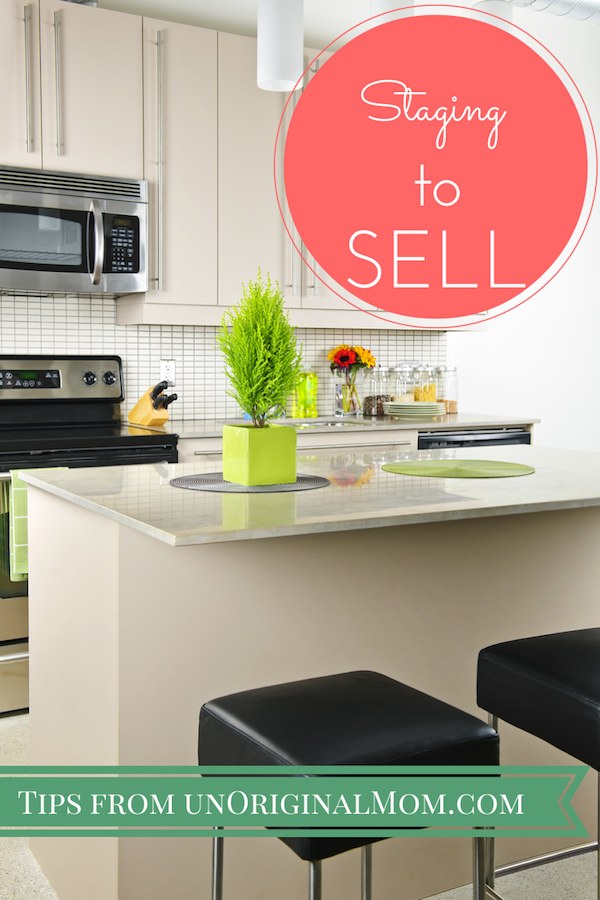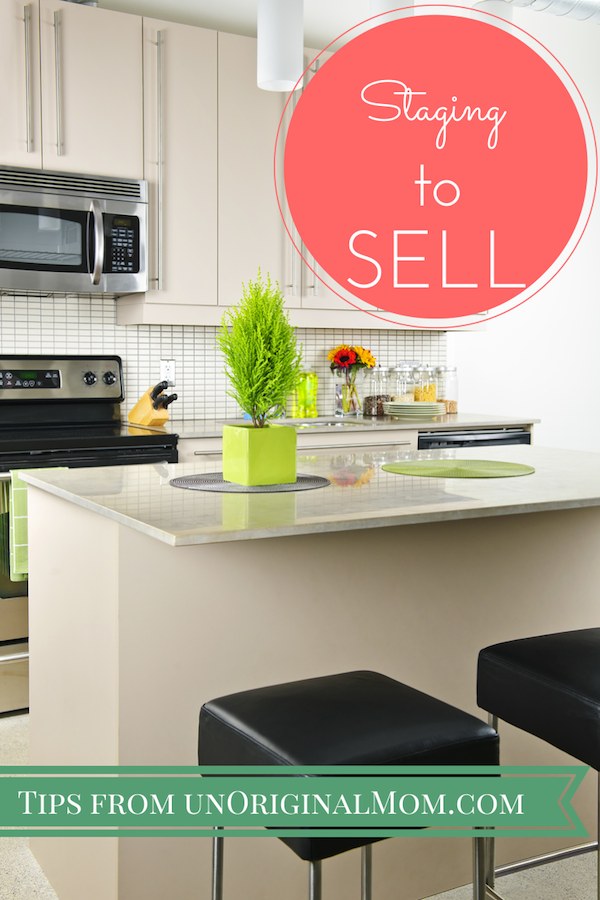 This is the third post in a series of House Hunting Tips! 
My husband and I sold two houses in the past year – my late father-in-law's house as part of his estate last June, and our townhouse this past October.  We sold one in 9 days, the other in less than 48 hours, and both houses ended up with competing offers on them – our townhouse even sold above our asking price!  Now, you certainly can't expect that kind of result with any house in any area, but I think our efforts to stage both houses well certainly helped us to sell quickly.
There are lots of staging tips out there, but as part of my real estate series I wanted to share the things that really worked for us as we prepared to sell our home.  Neither house that we sold looked like it belonged in a magazine, but taking some purposeful steps towards pleasing potential buyers went a long way!

De-clutter.  I know you've heard this before, but it is CRUCIAL to staging successfully.  Often, we don't even realize the clutter that has accumulated in front of our eyes – and while it might be okay (or even necessary) to normal daily life in your house, it has got to go.  I'm even talking about the "organized" clutter – the neat piles of mail or magazines, the stacks of paper on your desk, the magnets on your fridge.  Clear off your kitchen countertops COMPLETELY with the exception of one or two things – remove the canisters, the toaster, the dish drying rack, the bread box, etc.  You can keep a utensil crock (with only 4-5 utensils – stash the rest in a drawer somewhere), and maybe a knife block and paper towel roll.  Be strategic about how you are going to maintain the de-cluttered house as well.  While we were showing our house, we got rid of our dish drying rack and swapped it out for a microfiber drying pad.  It was easy to have out when doing the dishes, but folded up for a quick stash under the sink when not in use.  We also kept the toaster in the hall closet – it was inconvenient to get out each morning and put away, but little things like that will add up quickly to make your space feel a lot larger.   You can also box up seldom used appliances and dishes and put them away.  Chances are, you won't be entertaining much while your house is on the market – so it's okay to pack up your chip and dip tray and punch bowl.

De-personalize.  This sort of goes along with de-cluttering…but you also need to remove most personal touches in your home.  Swap out your family photos with generic art that you can easily create yourself with pretty nature photos from old calendars or even cloth napkins or other fabrics!  If you've made specific decorating choices that won't appeal to the majority of buyers, do what you can to change them – paint over bold wall colors, replace heavy curtains with sheers, etc.  Also consider what may be "turn-offs" to some potential buyers – lots of liquor bottles on a shelf in plain sight, extreme numbers of religious symbols, political posters, etc.

Quick fixes.  Find all the things that you look past on a daily basis – sticky or loose doorknobs, chipping paint, dings or gouges in the wall, etc.  Have a friend come over and give them permission to be completely honest with what they see – chances are, they'll see many small, easy-fix things that you look past on a daily basis.  Remember, a fresh coat of (neutral!) paint can go a long way in making a room look like new!

Rearrange furniture.  You probably have your furniture arranged the way it works best for you and your family – but take a step back and look objectively at your choices.  Does it showcase the room at its best?  Do you have furniture in front of windows?  Are you blocking the traffic path through the room?  Is your furniture arranged to highlight the focal point of the room (i.e. a fireplace) or distract from it?  Also, make sure that every room has a clear purpose – a "catch-all" extra bedroom can easily be made to look like an office with a single desk and chair.  Or use a bed frame, air mattress and comforter to stage a guest bedroom without having to buy a whole new bed.

Move unneeded things to storage.  This includes furniture and boxes!  When we were staging, we packed up lots of things we knew we wouldn't need until we moved – things like Christmas decorations, winter clothes, outgrown baby clothes and items we're saving for the next baby, old college textbooks, etc.  We boxed them up and labeled them clearly, then took them to a storage unit.  That way, we had room in the storage space in our basement for boxes of things that were "de-cluttered," but that we might need access to before we moved.  Think about moving out some furniture as well – do you need a sofa, love seat, AND arm chair in your small living room?  Maybe you can put that love seat into storage.  Your dining room will look much bigger if you get rid of the china cabinet and buffet.

Curb appeal.  First impressions are everything!  Make your front porch/front stoop look as welcoming as possible.  Depending on the season, a bit of color from some nice bedding plants or a hanging basket can make a lot of difference.  Don't forget to make it look clean and well-maintained, too – sweep off the porch, pull weeds, and do a bit of edging along the sidewalk.  Rent a pressure washer to wash the deck, front porch, and siding.

Clean.  Now that you've done all the hard work to clear out your house in preparation for putting it on the market, do some deep cleaning.  Check out the dust on your baseboards, the grout in your bathroom, the outside of windows, etc.  (It's amazing how much more light comes in through a clean window!)  In preparation for showings, think about how your house smells.  An overwhelming air freshener fragrance will draw attention to itself (and make the buyer ask themselves, "what are they trying to cover up?"), but a nice, neutral, faint fragrance will help your home smell fresh and clean.

Take great photos.  Hopefully your Realtor has a wide angle camera that will take decent shots of full rooms.  If you have a nice camera and some photography skills, consider taking the photos yourself.  Regardless, the photos for online listings should be taken during the day with lots of light coming in the windows, and your house should be 100% staged!  Don't take those photos until the house is ready for showings – potential buyers will make a lot of decisions about your house based on the photos they see online, without even setting foot in your home.  Be sure to show off the "selling features" of your house through the photos – if you've got a great backyard, a lovely back porch, or a fabulous walk-in closet, don't forget to include them in the photos.

Create a "Showing Checklist."  Hopefully you know that you (and your children and pets) will need to leave the house each time it is shown.  When we had our house on the market, we had something like 19 showings in 9 days!  It was difficult to live in a "staged" house and keep it ready to show at a moment's notice, but it was worth it in order to get it sold quickly.  To help you when you're on your way out the door, create a brief checklist of things to do right before you leave the house when you have a showing.  Turn on all the lights (yes, ALL the lights), open ALL the blinds and curtains, hide the pet beds/food bowls/litter boxes, wipe down the kitchen counters and bathroom sinks, etc.  You may think you'll remember to do it all…but especially if you're in a hurry (or like me, in a hurry with a baby and a dog to load up in the car as well!), something may slip your mind.  Better to have it all written down and double check before you leave the house!
It seems like a LOT of work…and, to be quite honest, it IS a lot of work.  But keep in mind, you are selling a HOUSE!  And when it's all over (and it will be over eventually, I promise!), you can clutter up your house as much as your little heart desires ;-)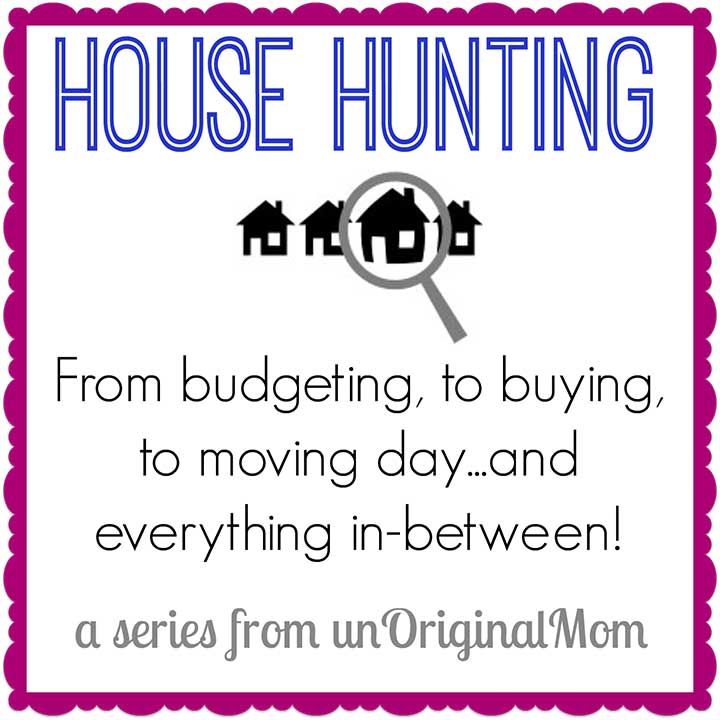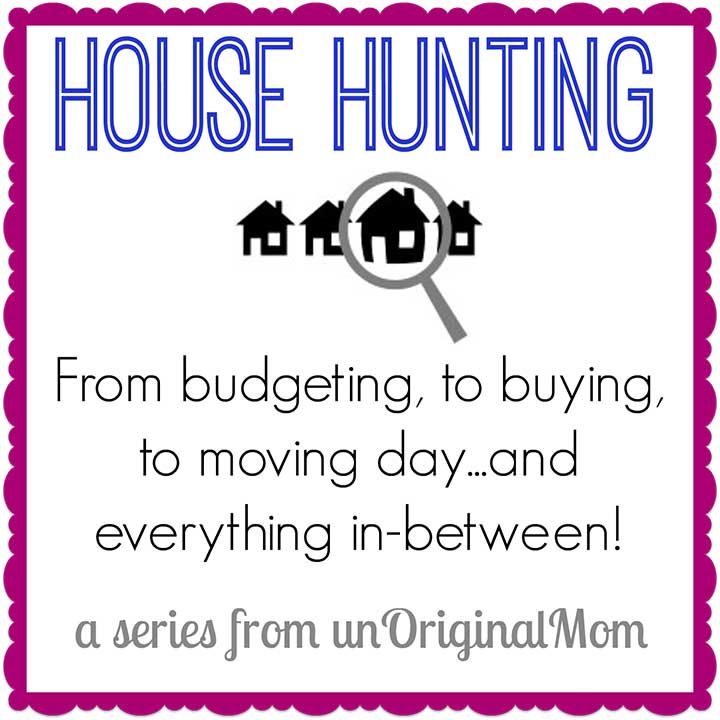 If you are looking to purchase a new home after you've sold your current one, be sure to visit 8 Things to Think About BEFORE You Start House Hunting as well as House Hunting Tips: On the Hunt!  


Get your copy of my FREE meal planning binder!
Sign up to get a free copy of my meal planning system - an 11 page printable meal planning binder, complete with a pantry inventory, shopping list, and more to help get on top of your menu each week!