This is a Sponsored post written by me on behalf of Giant Eagle for SocialSpark. All opinions are 100% mine.
I don't know about you, but I am ALWAYS on the lookout for an easy weeknight meal…and I've got a great one for you today!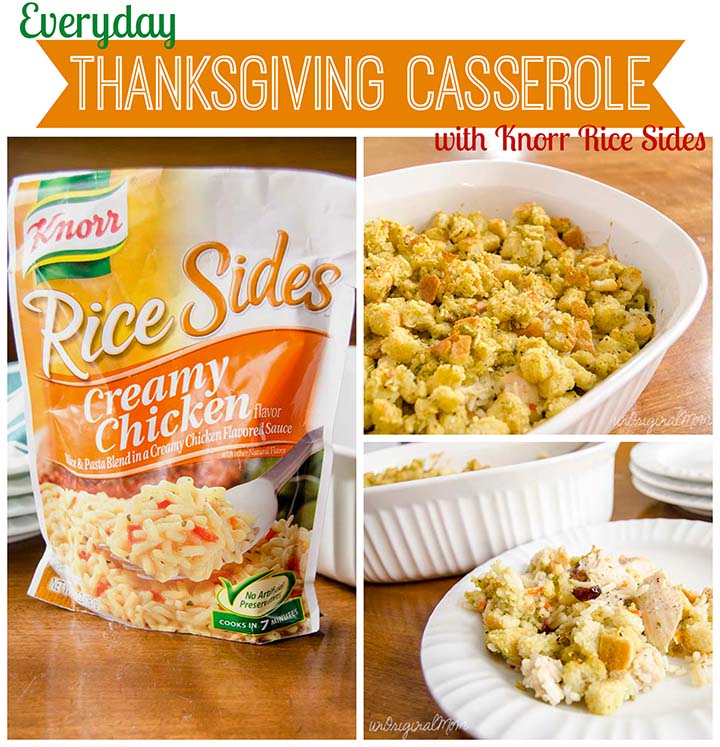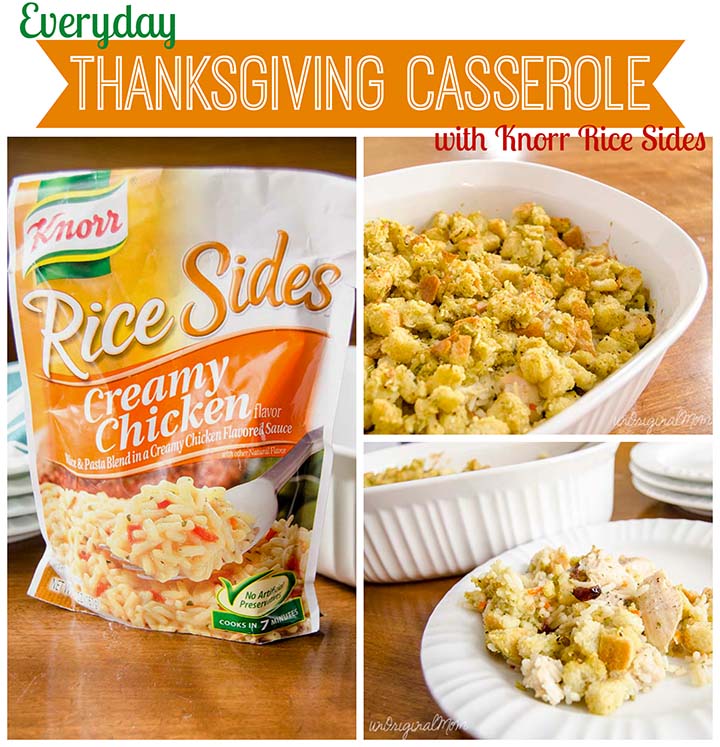 The recipe is Everyday Thanksgiving Casserole – all you need to make it is the Knorr Creamy Chicken Rice Side, leftover turkey or chicken, stuffing mix, and some dried cranberries.  The recipe was printed on the back of the package I bought, but you can also view the full recipe HERE.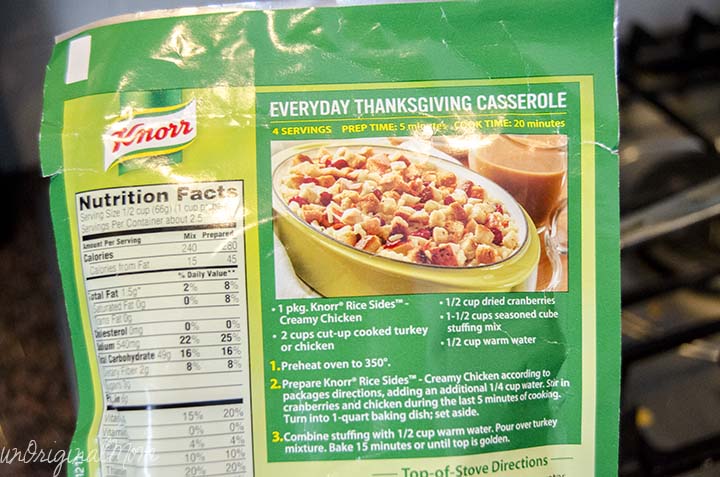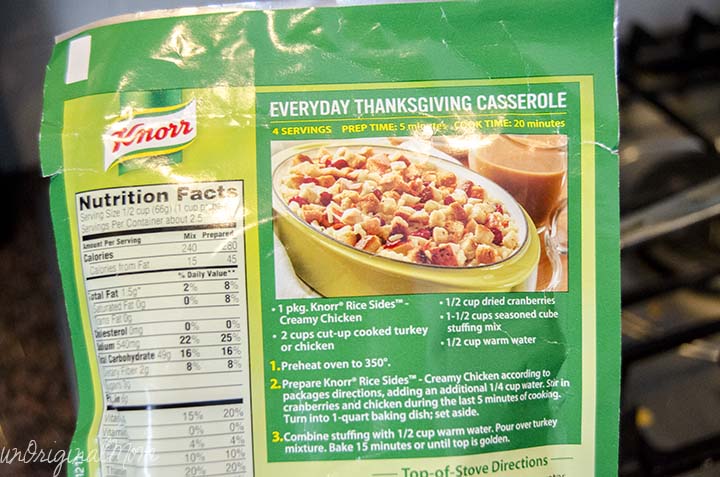 I didn't have any leftover chicken, so I seasoned two chicken breasts with salt, pepper, and poultry seasoning, then popped it in the oven for 30 minutes at 350, let it cool a bit and then cut it up into bite sized pieces.  A rotisserie chicken would also be great for this recipe.   Prepare the rice side according to package directions, but add an extra 1/4 cup of water.  In the last 5 minutes of cooking, add the chicken and dried cranberries.  Once it's finished, transfer to a casserole dish.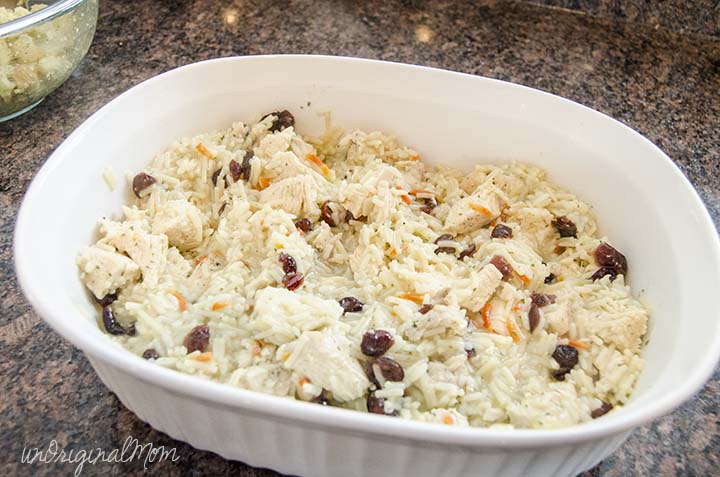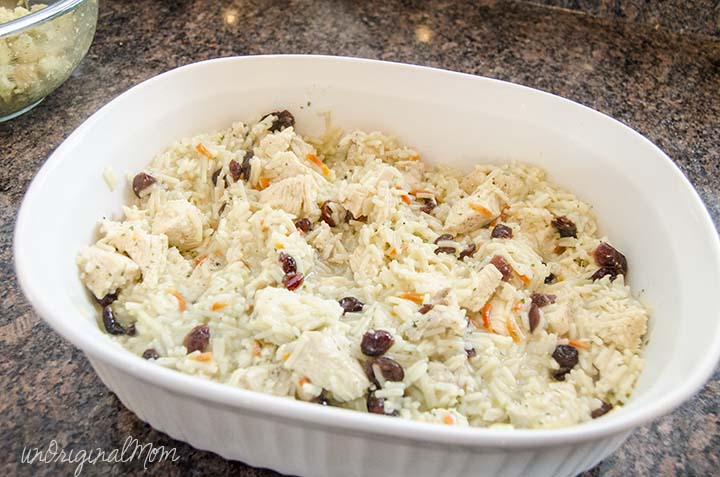 Mix 1.5 cups of seasoned stuffing mix with 1/2 c. warm water, then spoon it on top of the rice mixture.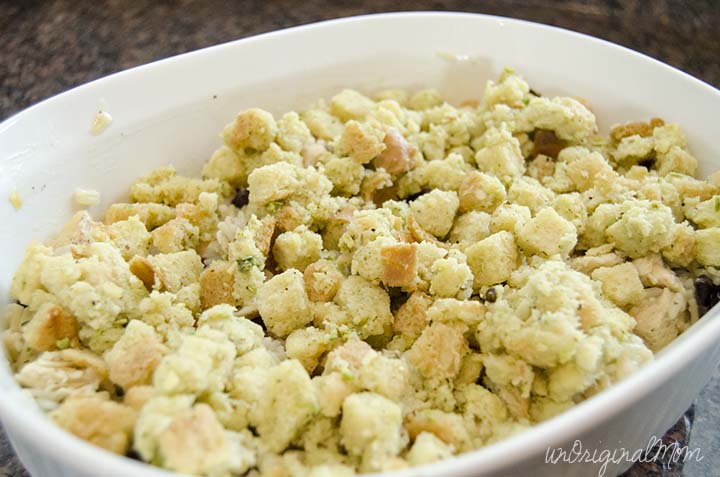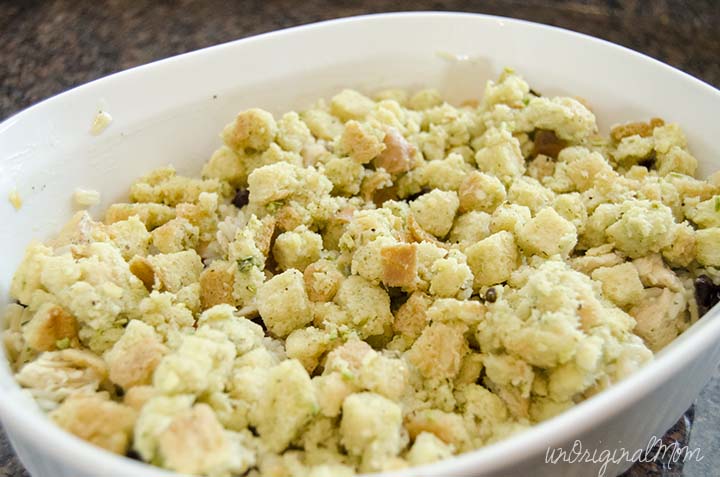 Bake for 15 minutes at 350.  That's it!!  If you already had the leftover chicken or turkey, dinner is on the table in LESS than 30 minutes.  It's so easy!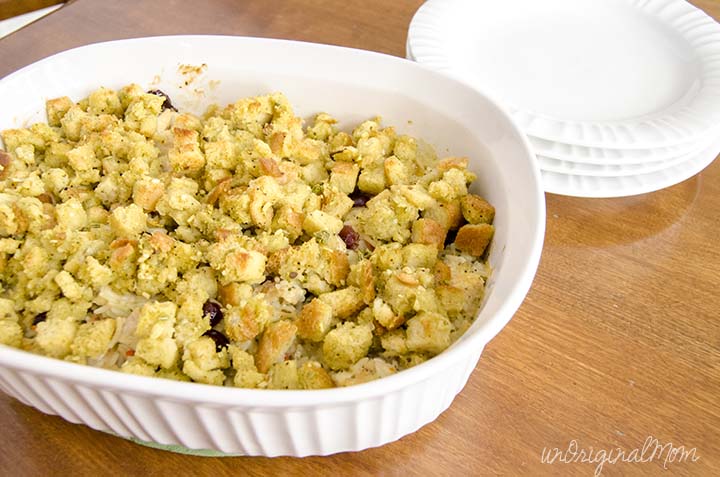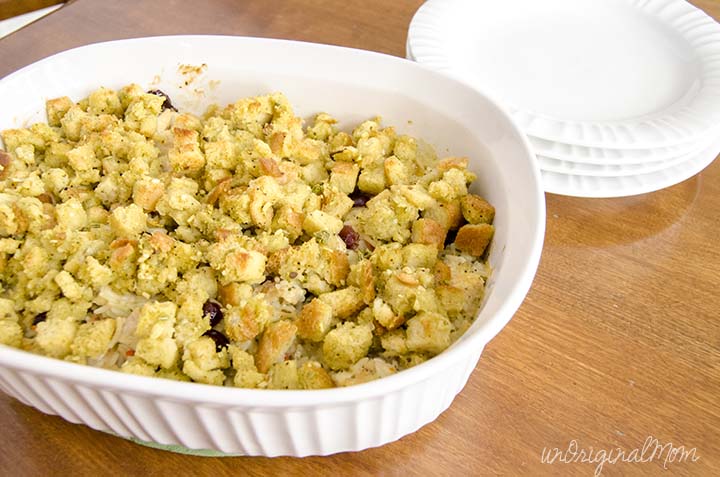 AND it's delicious.  Both my husband and my 19 month old ate it up.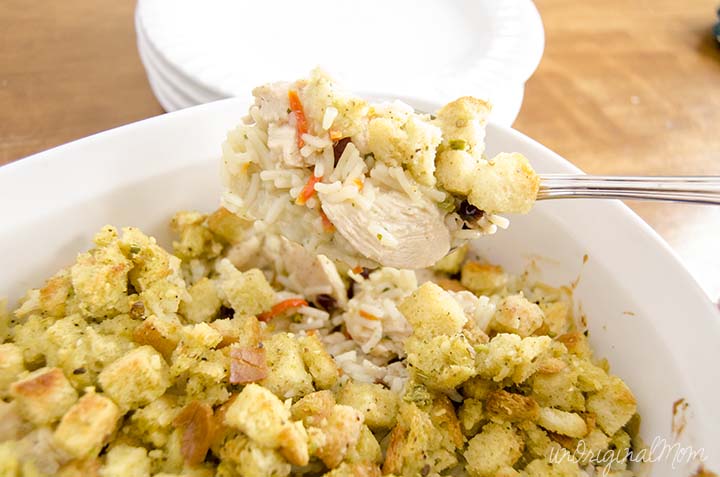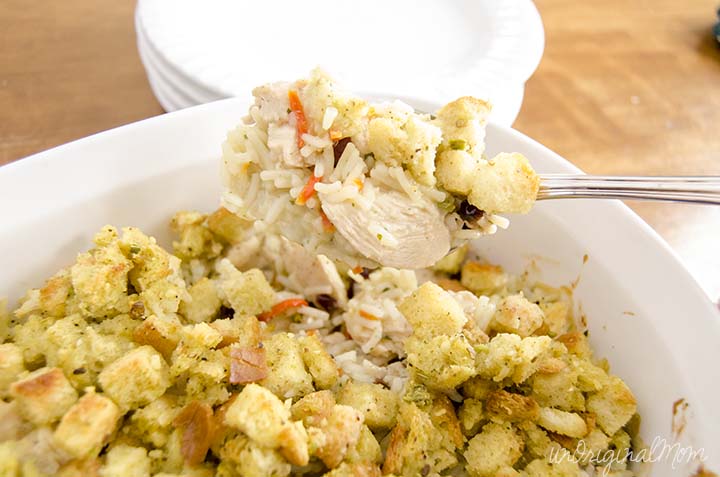 Knorr has lots of delicious and easy recipes that you can make using their Rice and Pasta Sides – in fact, you can transform any Knorr Side into a yummy main dish by just adding a handful of fresh ingredients!  They all look so good…I think I'm going to try the Cheesy Chicken Monterey next!
You can pick up a Knorr Side at Giant Eagle – and if you're shopping there between 2/25 and 3/5, there's a great deal going on: Buy $10 in Knorr Sides at 10 for $10, and save $3 off Frozen Cooked or Uncooked Shrimp from the Seafood Department on your next shopping order! Be sure to download this Free Recipe Book for more great recipe ideas from Knorr.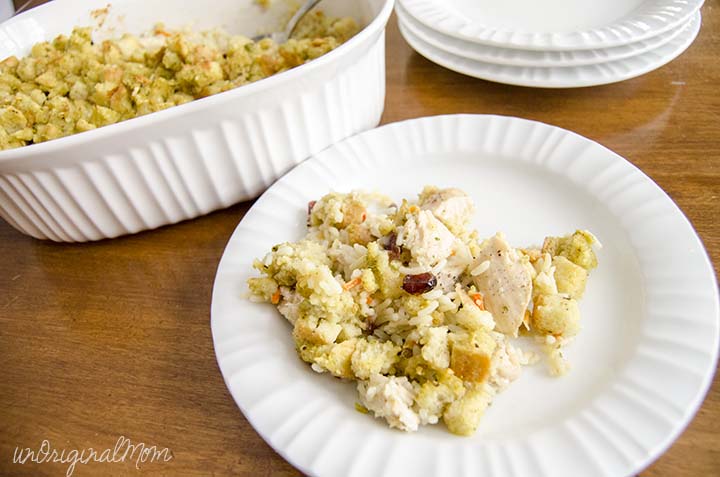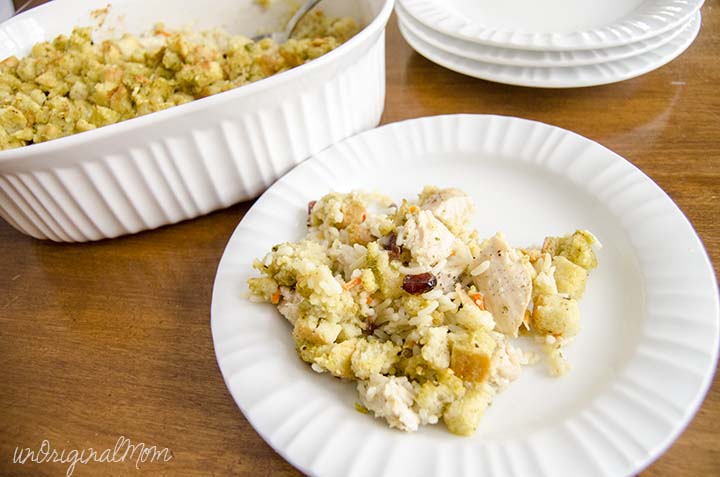 What are you favorite go-to weeknight meals?




Get your copy of my FREE meal planning binder!
Sign up to get a free copy of my meal planning system - an 11 page printable meal planning binder, complete with a pantry inventory, shopping list, and more to help get on top of your menu each week!