Last year, during the Silhouette Black Friday Sale, being still relatively new to my Silhouette I was kind of like a kid in a candy shop when it came to all the different products they have…I wanted them ALL, and didn't know where to start!  So I arbitrarily put a bunch of different Silhouette things on my Christmas list, let my family know about the sale along with a promo code, and ended up with all kinds of random Silhouette goodies under the tree on Christmas morning.  Now, that wasn't really a terrible thing, but in hindsight, I wish I'd had a little better idea of what I wanted/needed to stock up on.  Now that I've had a chance to try out lots of great Silhouette products, I thought I'd put together two different "wish lists" to make your Silhouette Black Friday shopping (or wish-list making!) a little easier!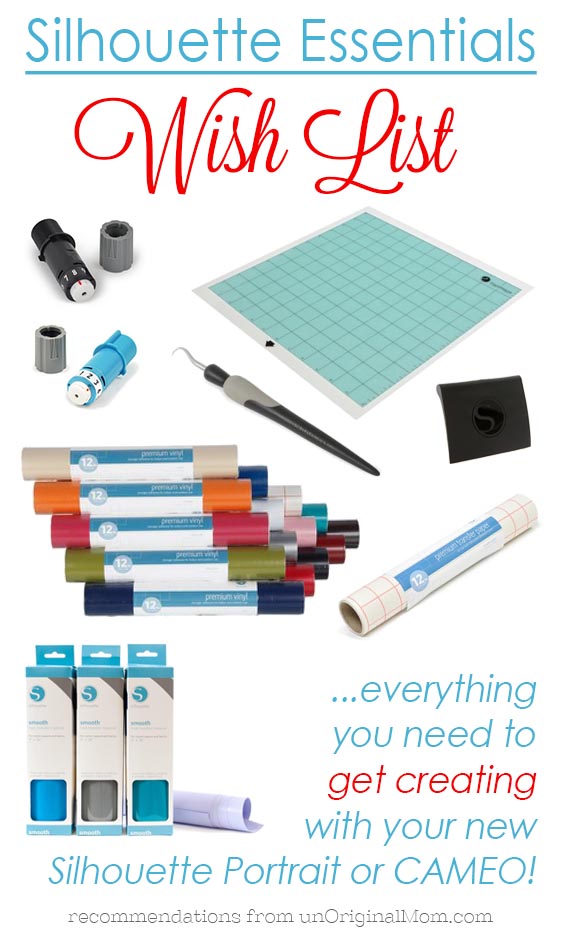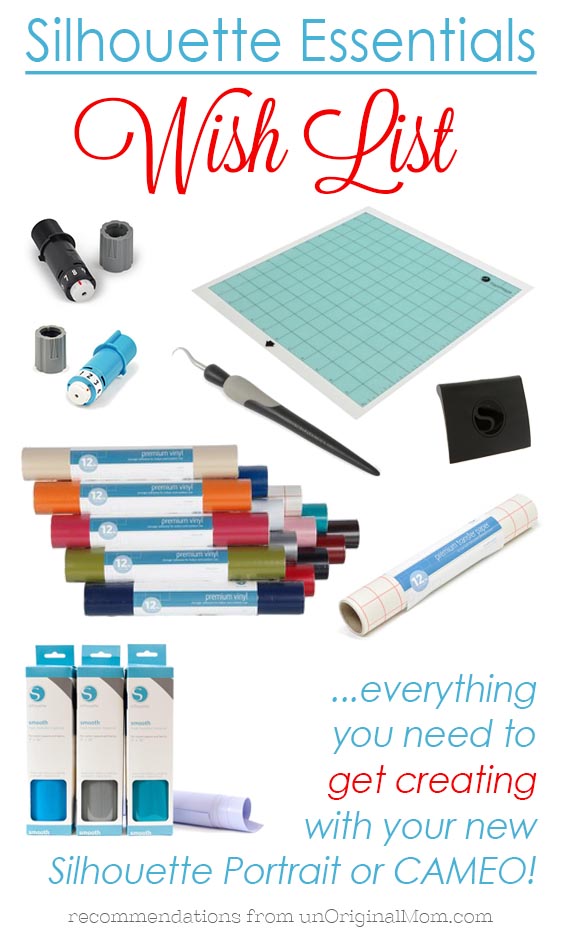 "Essentials" Wish List
If you're brand new to the Silhouette world (or a Silhouette hopeful putting together your Christmas list!), here are a list of "essentials" you'll definitely want to stock up on!
Extra blades and mats.  Even though your machine likely came with a blade and mat, you'll always want to have a fresh set on hand.  Your blade and mat may need to be replaced after a few weeks, or they could last you for months at a time – it all depends on how often you use them and what types of materials you are cutting.
Fabric Blade.  You'll also need to have a fresh blade on hand to keep just for fabric – it's identical to the regular blade, just a different color so it's easy to keep separate, just like you keep separate fabric scissors.
Hook Tool.  Absolutely a must-have for weeding designs (that means removing the material that's not part of your design after cutting), especially when you're cutting vinyl and heat transfer material.
Scraper.  I own two of these because I'm always putting one down and forgetting where it is!  This is used for pressing down transfer tape onto your vinyl designs, and then pressing down vinyl onto your project surfaces.  It's great for applying vinyl without bubbles!
Vinyl.  This is the quintessential material for a Silhouette.  It is incredibly easy to work with, you can use it on all sorts of project mediums (glass, canvas, card stock, ornaments, walls, plastic bins, or use it as as a stencil on all kinds of things…) and it looks so professional!  If you own a Silhouette and haven't used vinyl, well, that's like having a really nice sports car and only driving it around the neighborhood.  You've got to try it!
Heat Transfer Material.  Here's another amazing and simple use for a Silhouette with super professional looking results.  You cut out designs from this stuff and then iron them onto fabric.  I've used it for things like baby onesies (oh, so many onesies!), a big sister shirt, a grandma shirt, even a canvas tote bag!  I love coming up with the perfect, personalized saying or design to put on a shirt or onesie as a gift.
Transfer paper.  Transfer paper is kind of like a big piece of painter's tape.  When you cut a design out of vinyl, you weed the extra vinyl that's not part of your design, cover your design with transfer paper and press it with your scraper, then lift the transfer paper – your vinyl design will lift with the transfer paper.  Then you line up your design on your project surface, stick it down (again pressing firmly with the scraper), and peel up the transfer paper – the vinyl will remain on your project, perfectly lined up!  It is virtually impossible to use vinyl without some type of transfer paper, so if you plan to cut vinyl with your Silhouette be sure you also have a roll of this stuff!
My Favorite Things:
I have tried lots and lots of different kinds of materials with my Silhouette…if you're looking for new things to try (or to put on your wishlist!), here are my top picks for some amazingly fun and creative materials!
Printable Gold & Silver Foil.  I love this stuff!  It's great for printing on and making unique labels, like these return address labels.  I also like to cut it without printing on it to use as embellishments for cards and other projects, like these Hello cards.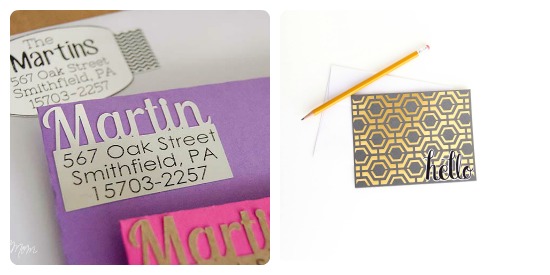 Double-Sided Adhesive.  This is such a fun material – it's basically cut-able double-sided tape that you can put glitter on, so it allows you to put perfect glitter shapes on pretty much anything!  I used it for one of my most-pinned posts, this Glitter Monogrammed Pumpkin.  You'll actually be seeing a few more projects made with double-sided adhesive next week!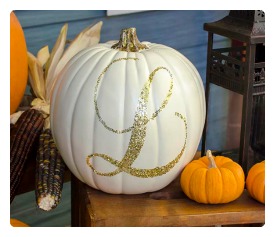 Chipboard.  About the thickness of a cereal box, this thin cardboard is perfect for lots of different kinds of projects, including personalized gift boxes, gift tags, or any kind of project that needs a little bit more structure.  I used it to make my Mason Jar Gift Tags and Christmas Photo Booth Props!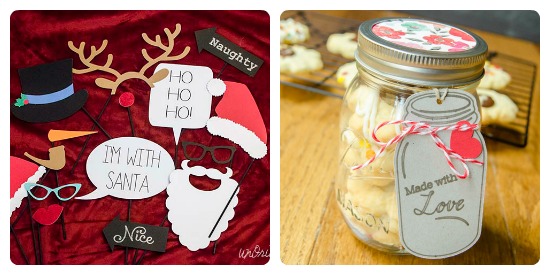 Sketch Pens and Pen Holder.  I love this feature of the Silhouette – you can replace the blade with a sketch pen, or even a pen of your choice in the pen holder (like a fine tipped sharpie), and sketch any design you want!  It's perfect for adding lettering onto greeting cards, or making place cards.  My favorite are the metallic sketch pens.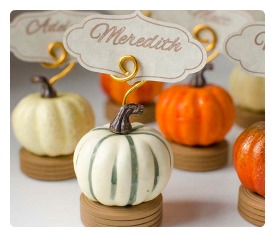 Magnet Paper.  Silhouette makes both adhesive and non-adhesive sheets of thin magnet paper that you can cut with your Silhouette.  This is especially fun to create shapes and toys for kids, like my Traveling Magnetic Farm!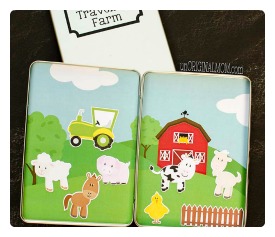 Fabric Interfacing.  Did you know your Silhouette can cut fabric?  You have to iron on a fabric stabilizer, like Silhouette's clean-cut or sewable fabric interfacing, peel off the paper backing, and then stick it to your mat and cut!  It's great for applique or adding fabric embellishments on all sorts of things.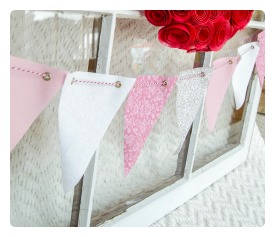 (Want to know more about Silhouette's Specialty Media products?  Here's a great round-up of project ideas for all sorts of specialty media from all over blog-world.)
 (NOTE – this is the Silhouette Black Friday Sale from the year 2014. Sign up for our email list to get the latest news on Silhouette deals and sales!)
2014 Silhouette Black Friday Sales Event!
Eeeeeek!  It's HERE!  Now through December 8, you can get absolutely INCREDIBLE prices on everything over at Silhouette America.  So whether you are ready to take the plunge and buy (or upgrade!) a machine, or you want to stock up on materials to play with, you are going to want to take advantage of this best-sale-of-the-year! #PartyWithSilhouette
Here are the fantastic machine bundles – if you're in the market for a craft cutting machine, this is your chance to snag the best one out there at a great price…the hardest part is going to be deciding which bundle you want!  (I wrote a post on 3 Reasons Why I Chose a Silhouette Portrait that may be helpful if you're buying your first machine.)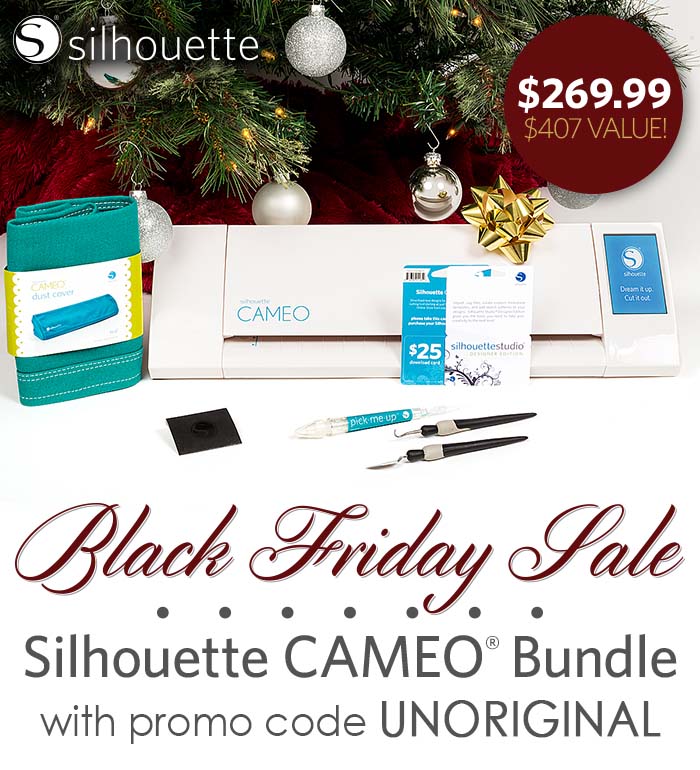 Portrait machine & 1 free year to Club Silhouette for $179.99 with code "UNORIGINAL"
CAMEO machine, Designer Edition software upgrade, Dust Cover, 4 Tools and $25 Download card to the Silhouette Design Store for $269.99 with code "UNORIGINAL"
CAMEO machine, Design Edition software upgrade and 1 free year to Club Silhouette for $299.99 with code "UNORIGINAL"
CAMEO & Portrait Bundle (One for you, one for a friend – can you say "epic craft nights?")
CAMEO machine, Portrait machine and 2, $25 Download cards to the Silhouette Design Store for $299.99 with code "UNORIGINAL"
 (NOTE:  The Portrait "Holiday Steal" deals found on the Silhouette website – different than the bundles listed above – are not included with the blogger discount codes.  You can find those deals HERE.)
And here's the part I may be most excited about…40% off all materials* and FREE SHIPPING on all orders over $25 when you use the code "UNORIGINAL" – this is the best price of the year, folks, and chances are popular items will sell out quickly – so hurry over and fill up your cart!!
*excluding machines, design downloads, download cards, subscriptions and gift cards
**If you're having trouble adding items to your cart, try using a different browser – I was having problems with Chrome, but had success using Safari.  Internet Explorer should work as well.**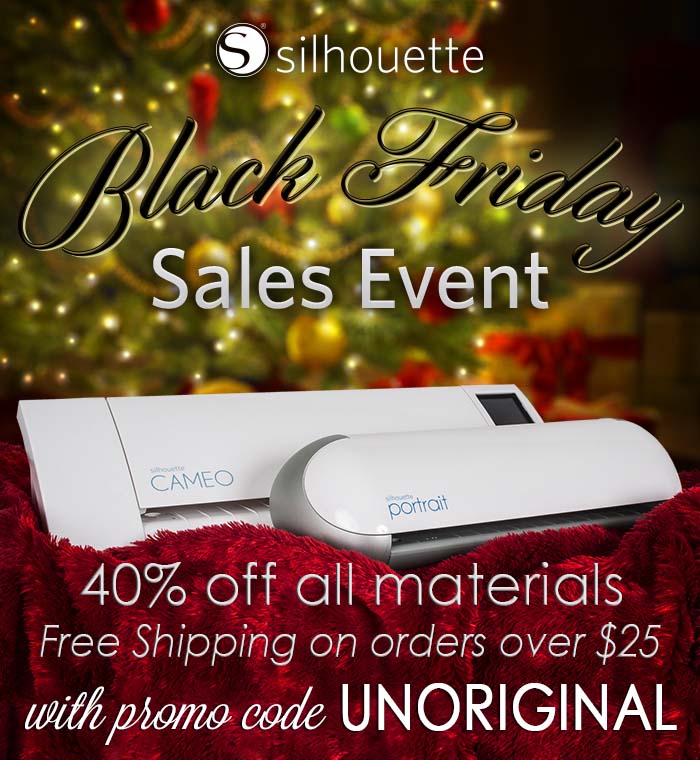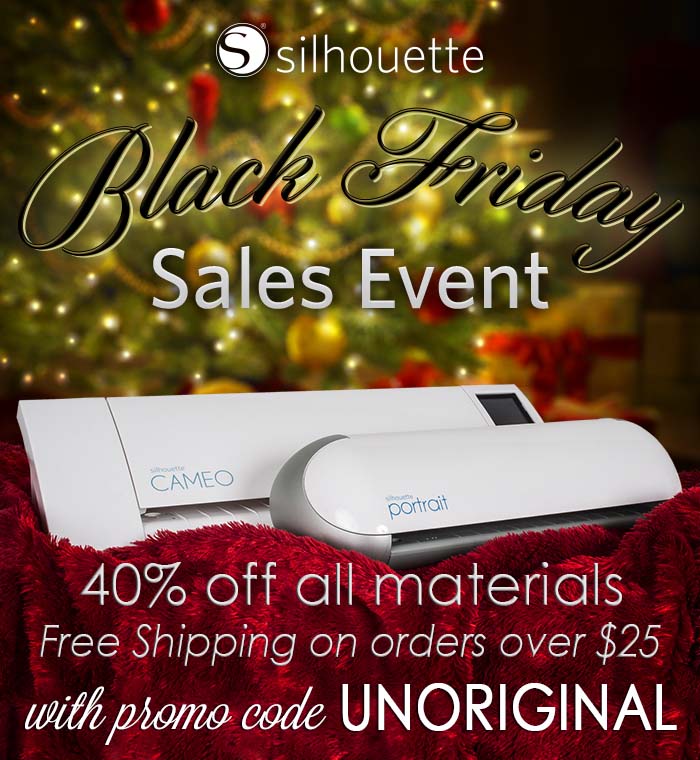 But that's not all – you can snag ANY shape in the Silhouette Design Store for 50% off! (no code necessary)
Time to get moving on that wish list!  Or, pass your Silhouette Wish List along to anyone who may be buying gifts for you this year – don't forget to include the promo code "UNORIGINAL" so they can get the amazing sale prices, too!
So, friends, what is on your Silhouette Wish List this year?  Are you hoping to find a machine under the tree on Christmas morning?  Or perhaps some new materials to play with?
PSSSST – don't forget to check back here later this week for another fun Silhouette project AND an exciting surprise!!!
Disclosure: This post contains affiliate links, which means I earn a small commission on sales made from purchases using my affiliate link or affiliate code.  You know I LOVE my Silhouette!


Get your copy of my FREE meal planning binder!
Sign up to get a free copy of my meal planning system - an 11 page printable meal planning binder, complete with a pantry inventory, shopping list, and more to help get on top of your menu each week!