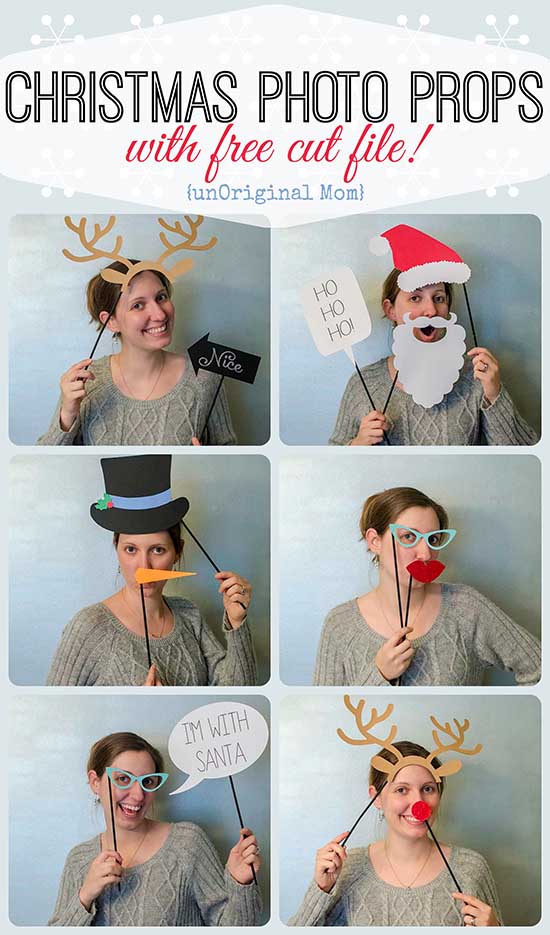 I saw this pin for a photo prop "I'm with Santa" speech bubble a few months ago and absolutely loved it!  It got me so excited to throw a Christmas party…and that was back in October!
When I saw Lauren's Halloween Party Photo Booth Props over at The Thinking Closet, I knew I could pull off some Christmas Photo Booth Props with my Silhouette.  So I set to work making that "I'm with Santa" speech bubble and a few other fun props…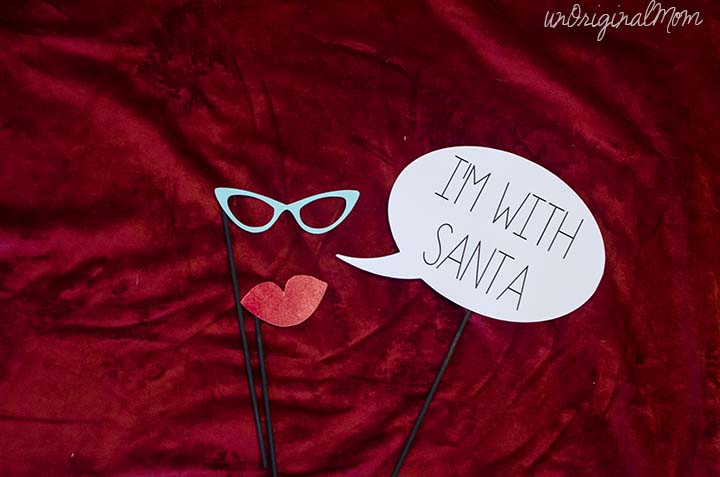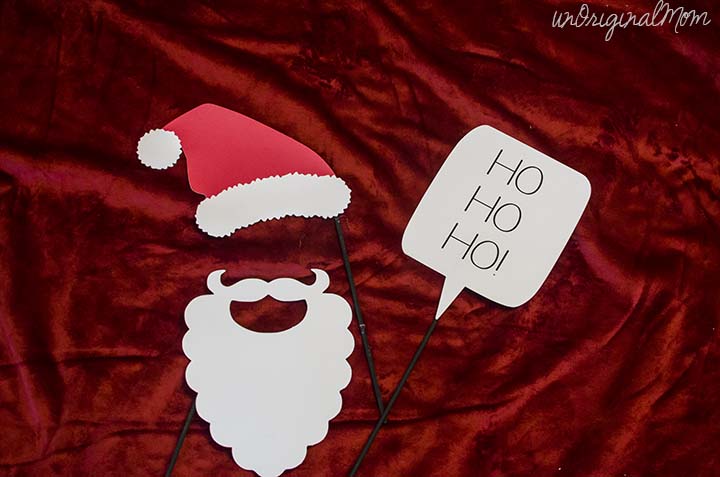 and then got a little carried away with some more…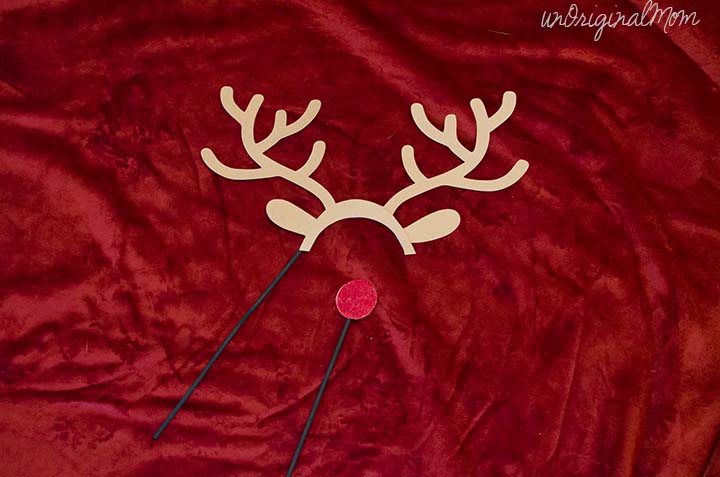 …and even more!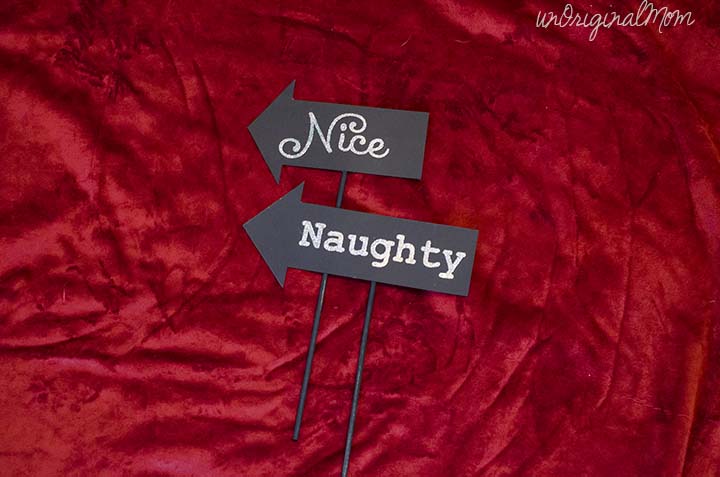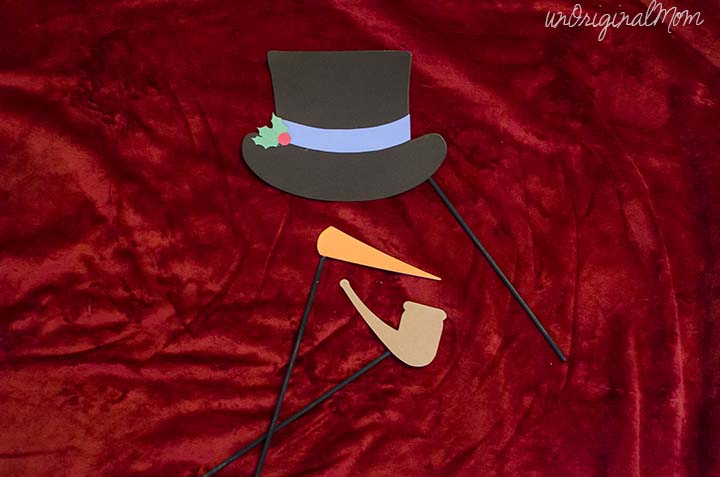 It was really very easy – I just cut the shapes out of chipboard with my Silhouette, then did the same with colored card stock, and glued them together.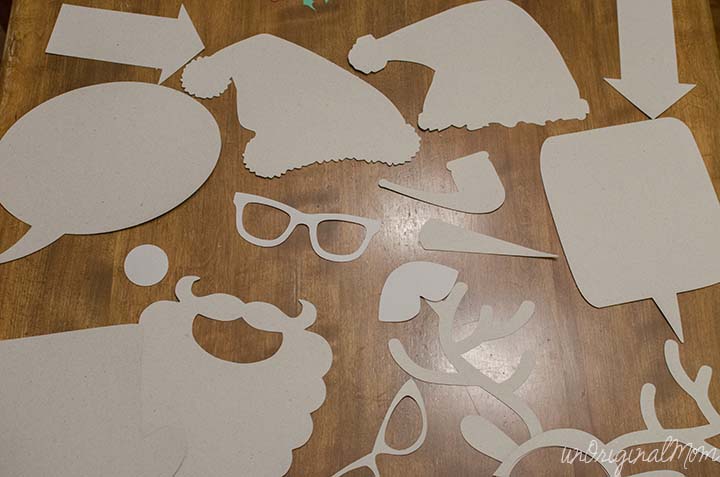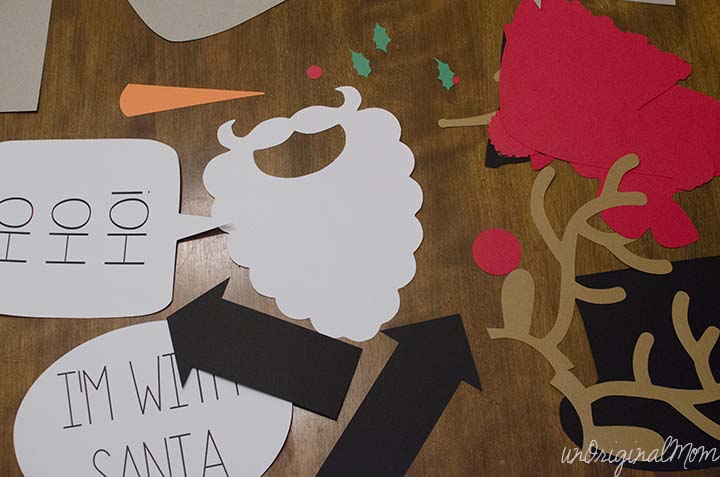 For the "Naughty" and "Nice" arrows, I used double-sided adhesive to cut out the lettering, then added glitter for a little glam!  (Click HERE for a tutorial on using double-sided adhesive and glitter)
I also used the double-sided adhesive and glitter on the lips and Rudolph nose.  (A note about using the double-sided adhesive – if you use a dry paintbrush to brush the surface after you've added the glitter, it will remove ALL the excess glitter – after I did that, even when I rubbed my fingers along the adhered glitter, not even one speck of glitter came off onto my hand!)
The final step was painting some dowel rods black and attaching them to the props with hot glue.  Make sure you test out the placement and angle of the dowel rod on the prop so it is comfortable to hold and doesn't end up putting the dowel right in front of your face (i.e. glue mostly to the sides of the props, not right in the middle).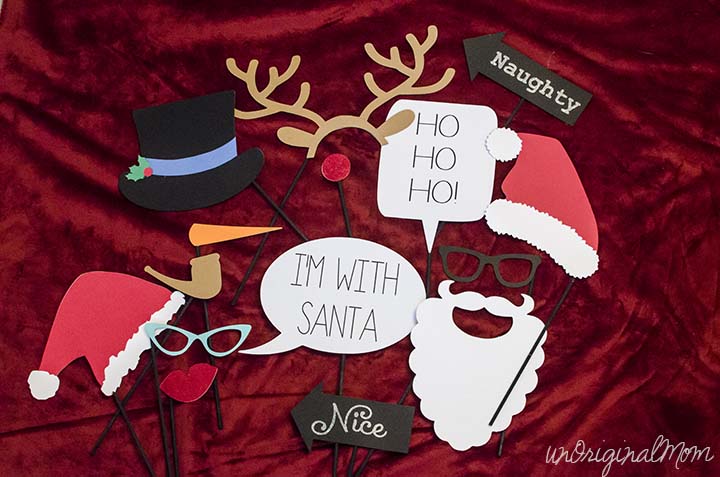 The most labor intensive part of this project was creating the cut files using various free clip art images from the web.  The cutting and assembly was relatively quick and straightforward!  It was super fun, too – I wanted to keep going and make some mistletoe, gift boxes, an elf hat, an ugly Christmas sweater…but I had to stop myself from going even farther overboard than I already did!
As my Christmas gift to you, dear readers, I am giving you these cut files for FREE!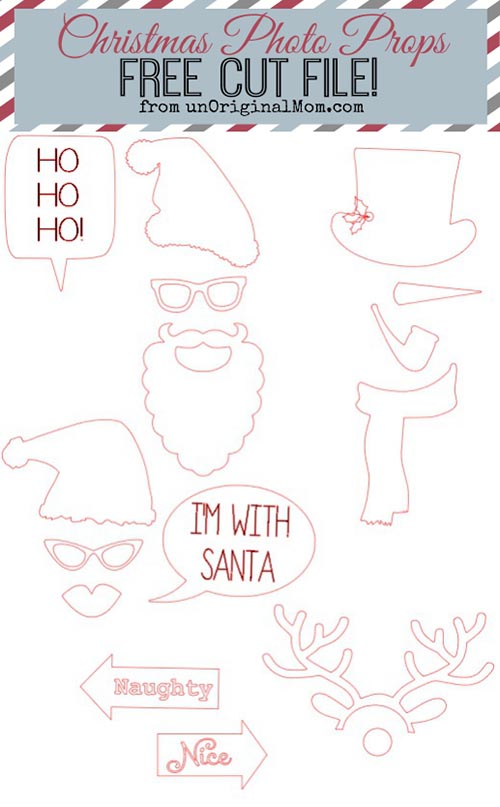 Click HERE to download the Christmas Photo Booth Free Cut File – Merry Christmas!
Fine print:  This design is for personal use only.  I'd love for you to follow me via Facebook, Pinterest, or Twitter in exchange for the download…of course, it's not mandatory, but very much appreciated!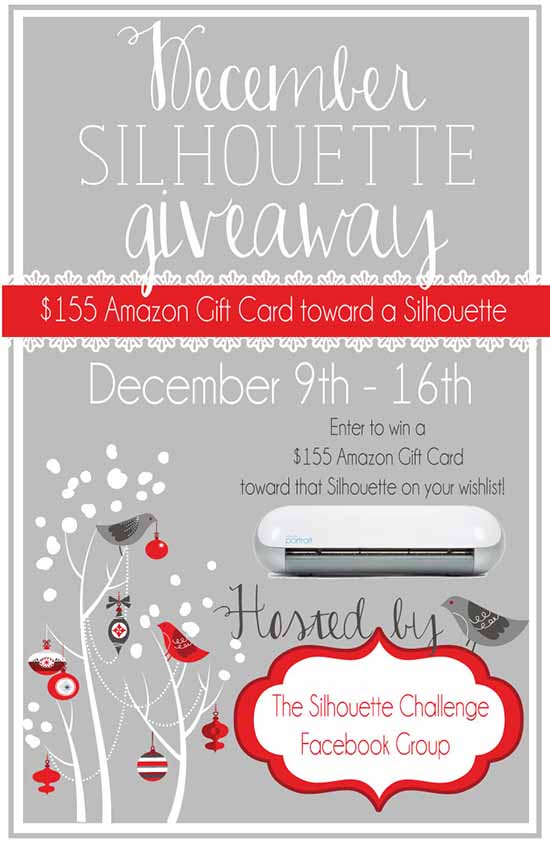 And I have ANOTHER Christmas gift for you, fabulous readers!  This month, as part of the December Silhouette Challenge post, a bunch of my Silhouette buddies and I have teamed up to offer you a GIVEAWAY!  That's right, enter using the Rafflecopter widget below by December 16th to win a $155 Amazon Gift Card to use towards that Silhouette on your wish list (or anything else your little heart desires)!
The winner will be contacted by Lauren from The Thinking Closet by email and will have 48 hours to respond; so be sure to watch your spam folders just in case!
But WAIT!  The fun doesn't stop here!  35 bloggy friends of mine are all sharing Silhouette projects today as part of the December Silhouette Challenge.  Be sure to take some time to browse through these links for some more great Silhouette and crafting inspiration!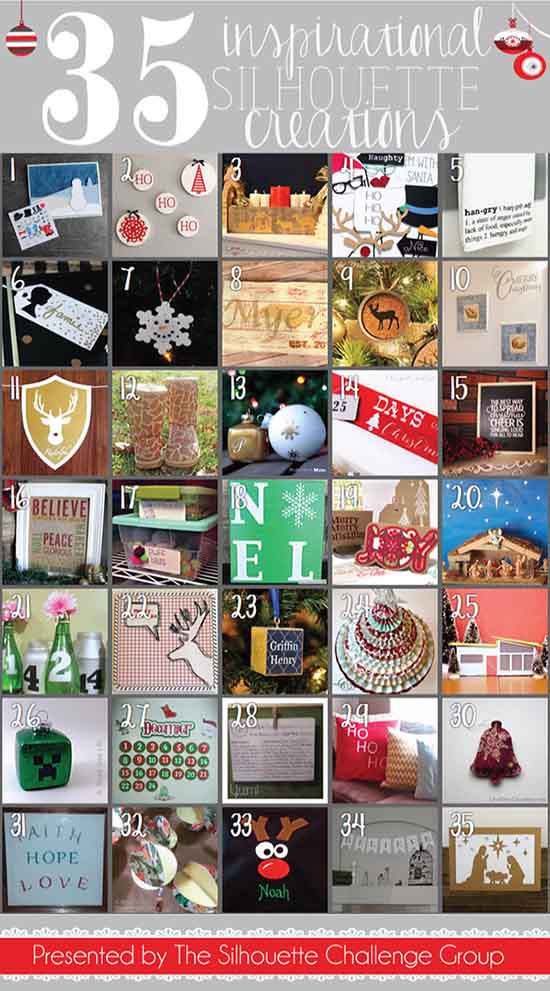 Do you have a Silhouette machine?  Looking for Silhouette inspiration, support, trouble-shooting? Interested in joining us for our group posting event next month? Then, we'd love to have you join our Silhouette Challenge Facebook group! To join, simply fill out the new member request form, and Lauren from The Thinking Closet will get you squared away.

Disclosure:  This post contains Amazon Affiliate links.  That means if you purchase an item after clicking on one of those links, Amazon will pay me a small percentage of the sale.  All of those earnings will go towards blog-related expenses – thanks for supporting unOriginalMom.com!