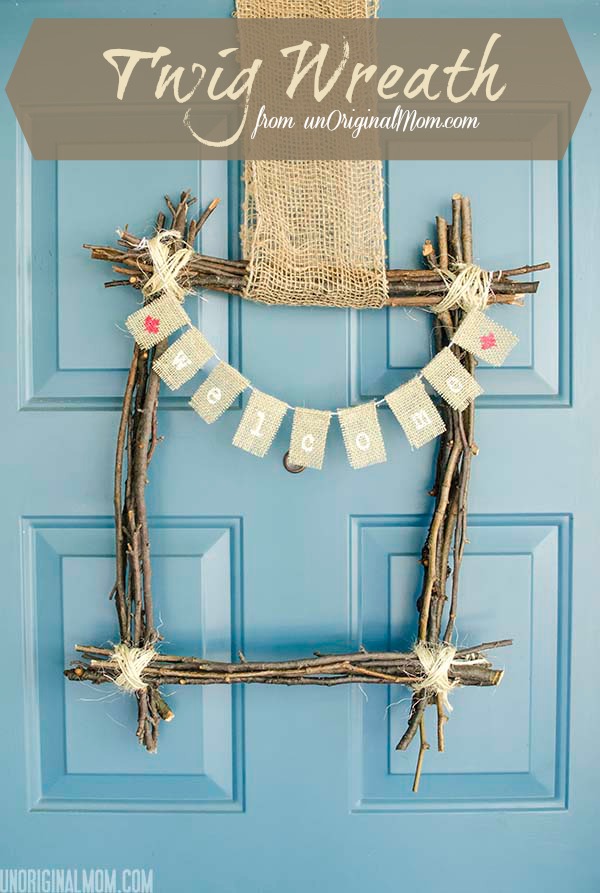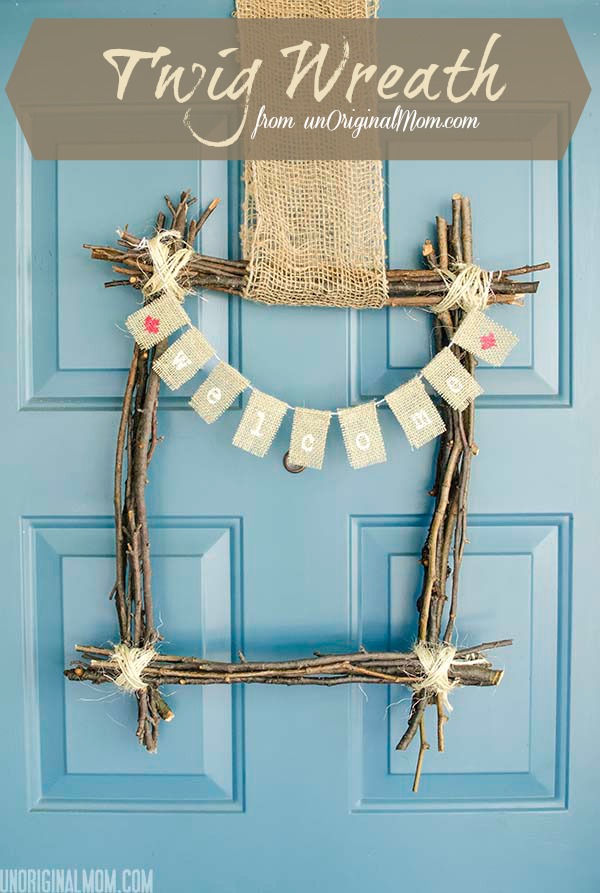 I had a hard time deciding what kind of fall wreath I wanted to make for our front door.  I love the look of burlap wreaths with flowers, but I had already done something similar with my Spring Yarn Wreath.  Then I saw this beautifully simple twig wreath from Design, Dining & Diapers.  I knew I wanted to make something like it!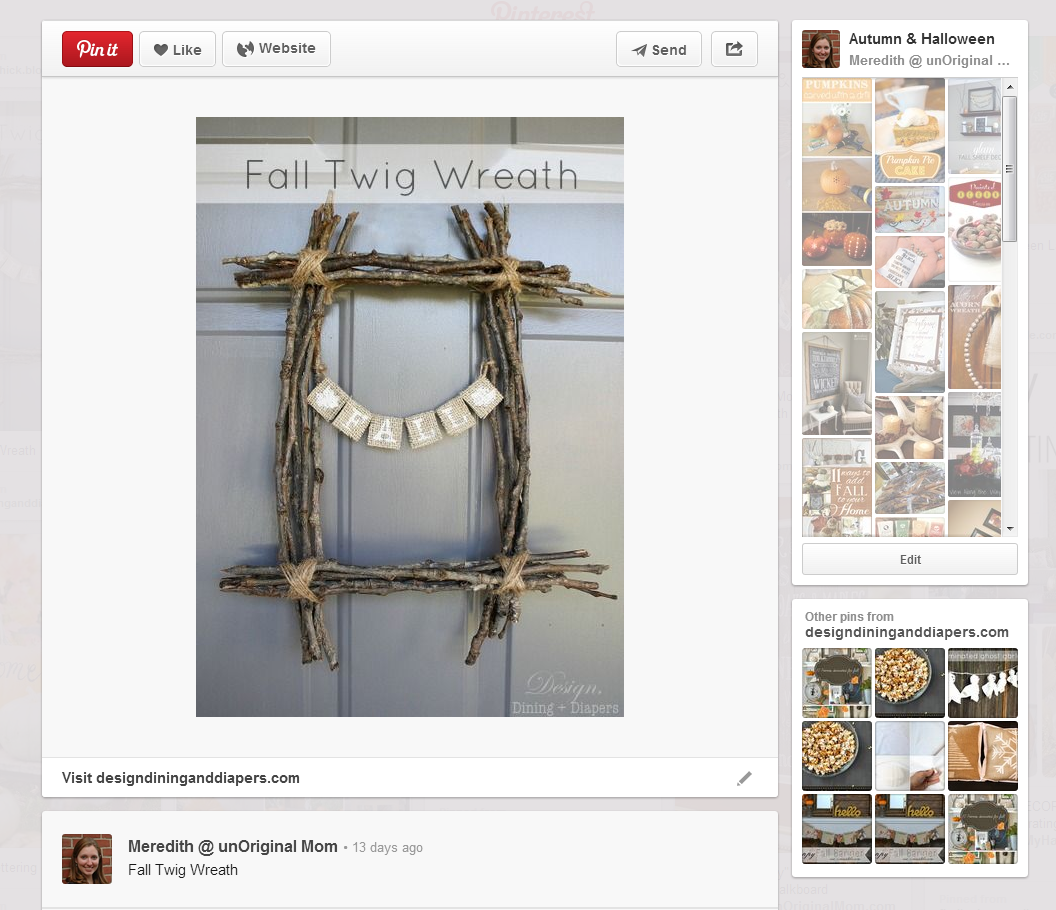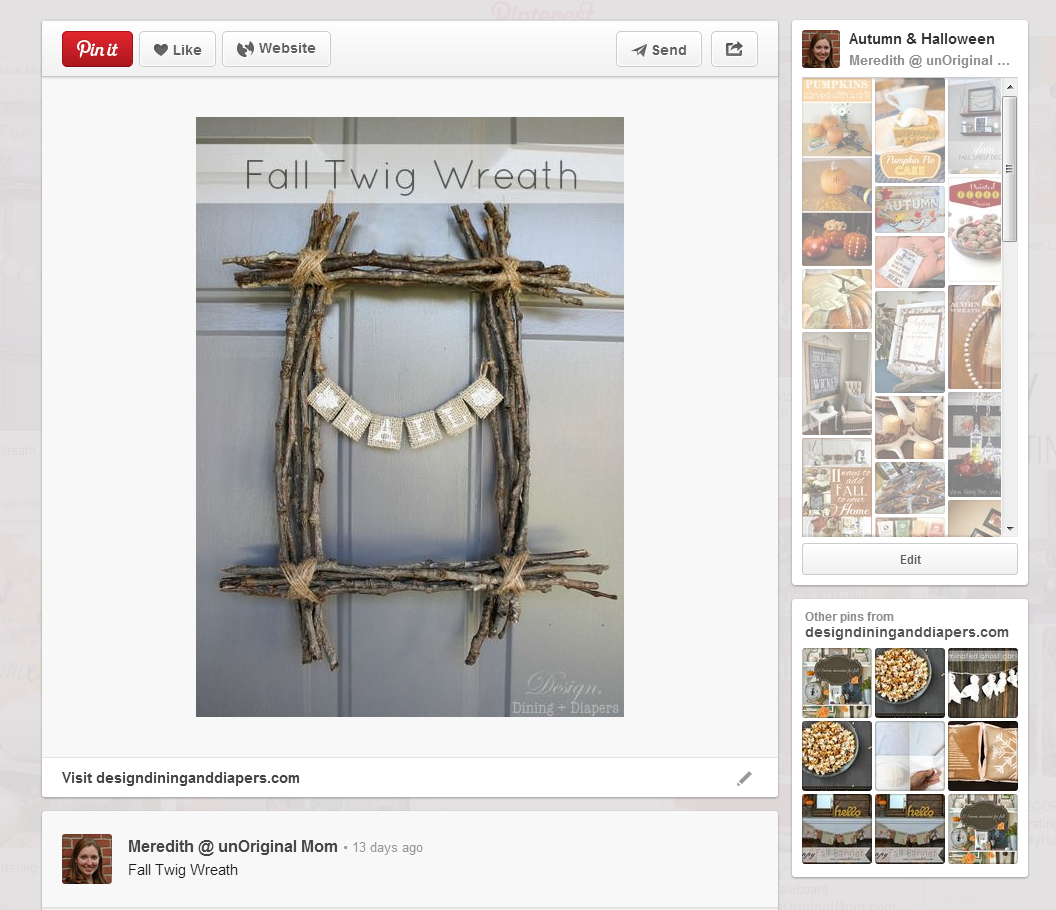 (Pin it HERE)
I collected some twigs and set about making my own.  There isn't much need for a tutorial…you can probably figure out how to tie some twigs together in a rectangle!  And if you'd like step-by-step pictures to guide you through it, Taryn has a great tutorial in her post.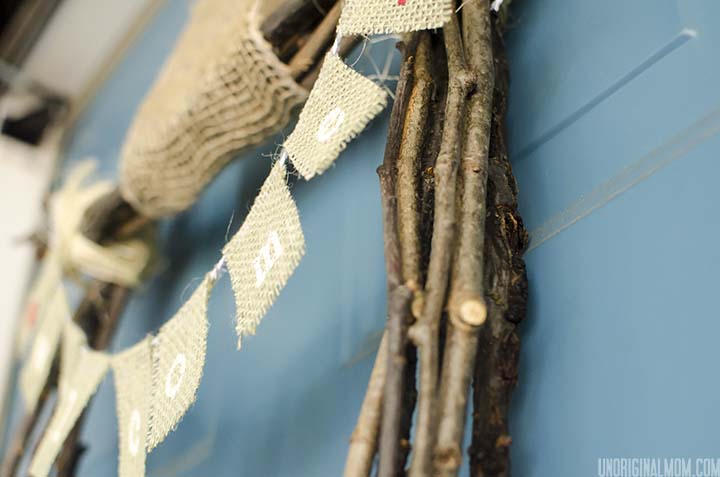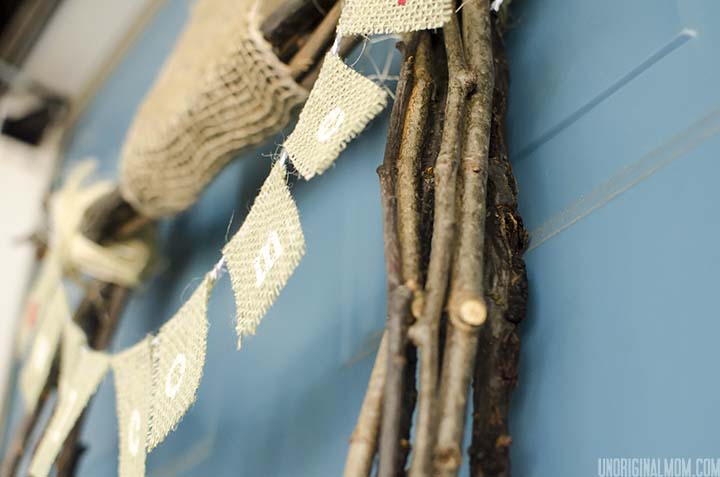 Just like my inspiration wreath, I decided to make some burlap letters to hang inside the wreath, but to switch it up a bit I went with "welcome."  I tried freezer paper stenciling using my Silhouette for the first time (Lauren at The Thinking Closet has a great tutorial if you're new at it too) and it worked out pretty well!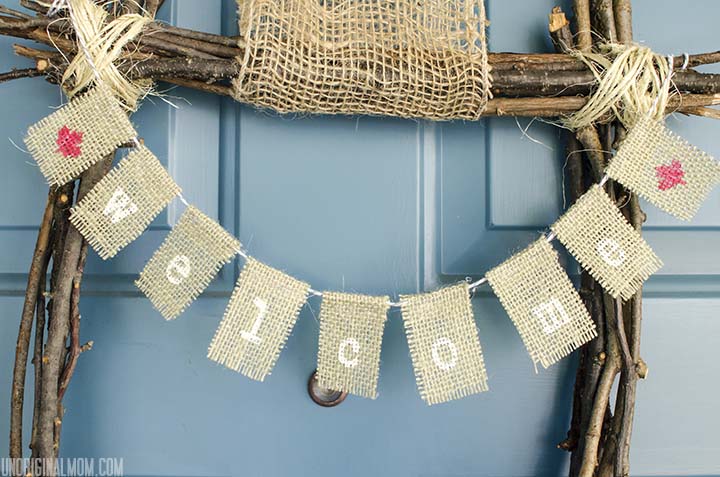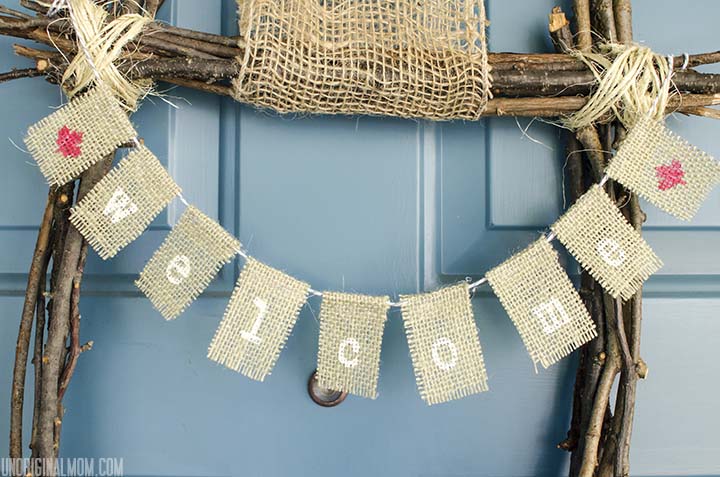 I hot glued the burlap squares onto a piece of baker's twine and hung it in the wreath.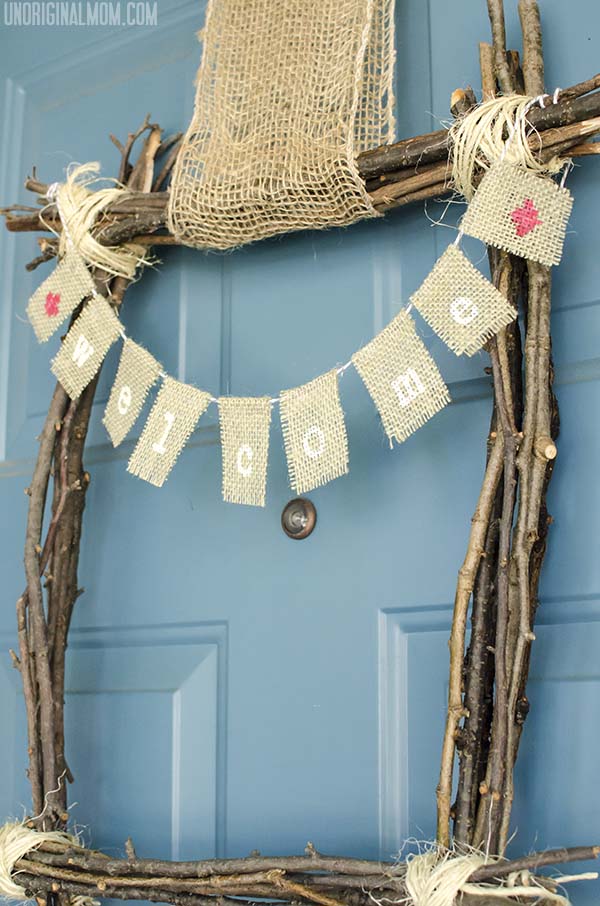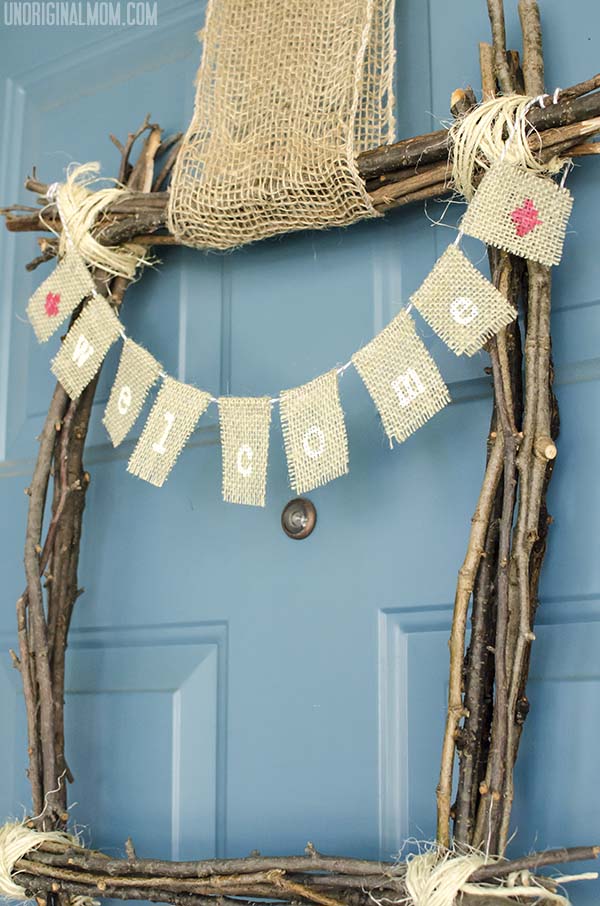 The best part about this project was it didn't require a trip to the craft store – everything I needed was a pretty basic craft essential (burlap, twine, acrylic paint), and of course the twigs were free!  I'd say that's much better than buying a $30+ pre-made wreath!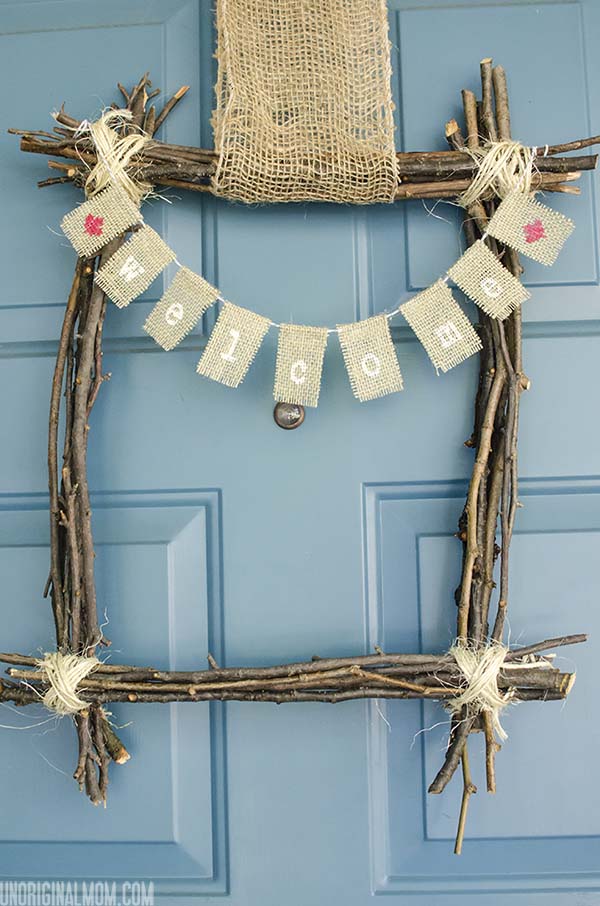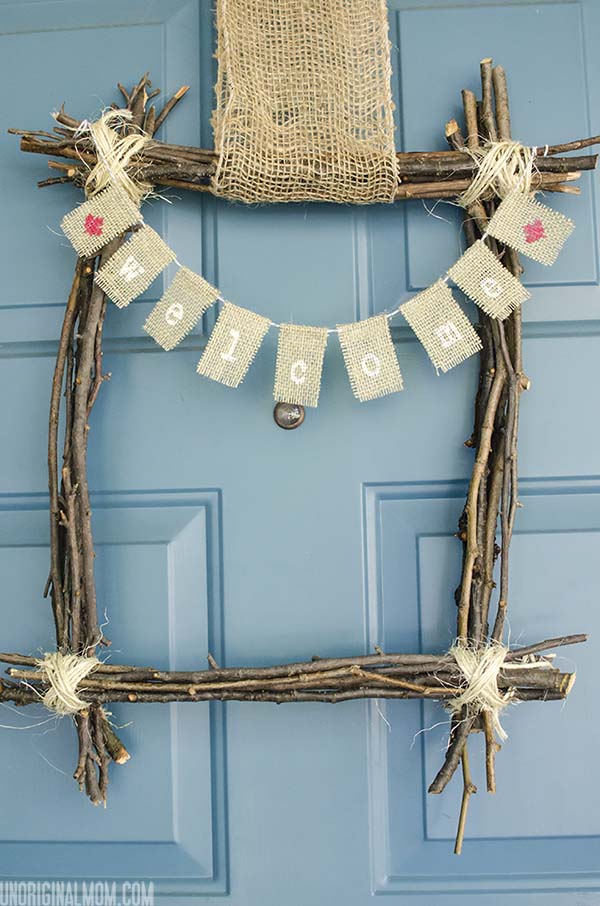 I am so excited with how my fall front porch has come together.  (Did you see the sneak-peak I instagrammed the other day?) I'll be sharing two more great projects in the next couple of days – so stay tuned!




Get your copy of my FREE meal planning binder!
Sign up to get a free copy of my meal planning system - an 11 page printable meal planning binder, complete with a pantry inventory, shopping list, and more to help get on top of your menu each week!
Other Posts You Might Like: