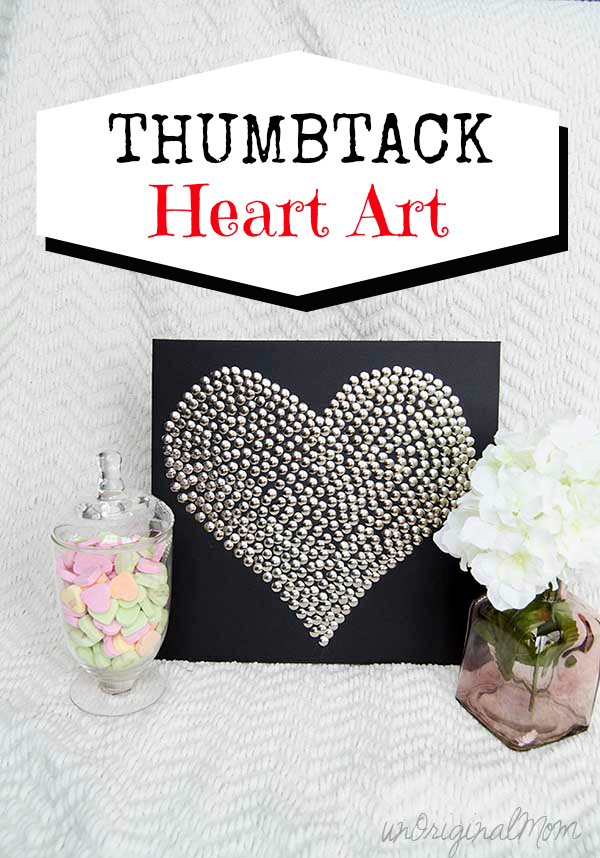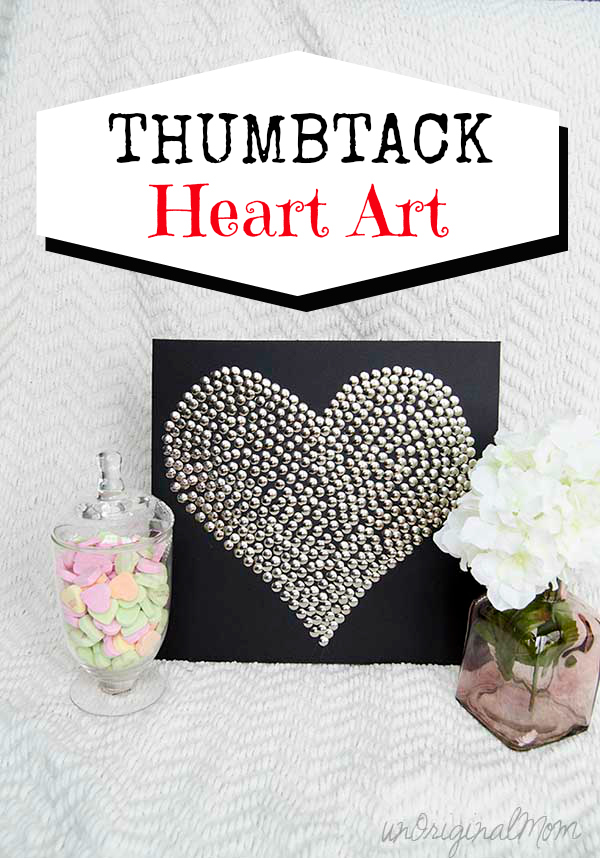 I wanted to share with you a quick and easy Valentine's decor project that doesn't take ANY creativity or skill!  I do enjoy being creative when the mood strikes, but every once in a while, I just want to do something that I can't mess up.  Let me tell you, this is that project!  Not to mention it is cheap, and pretty quick.  That's a triple threat in my book!
No need for a tutorial or step by step photos on this one, folks.  Just grab a piece of foam board, pick a design, trace it on (or, if you're feeling daring, just "freehand" it!) and start pressing thumbtacks!
Two things you should know – this heart (about 1 ft wide) took about 500 thumbtacks.  Yikes!  So be sure you have a LOT more than you think you'll need.  Also, thumbtacks are a little bit longer than your typical piece of foam board – so you'll have tiny little thumbtack-tips sticking out behind the foam board.  Another yikes!  Not to worry, just double up on the foam board and put two pieces together.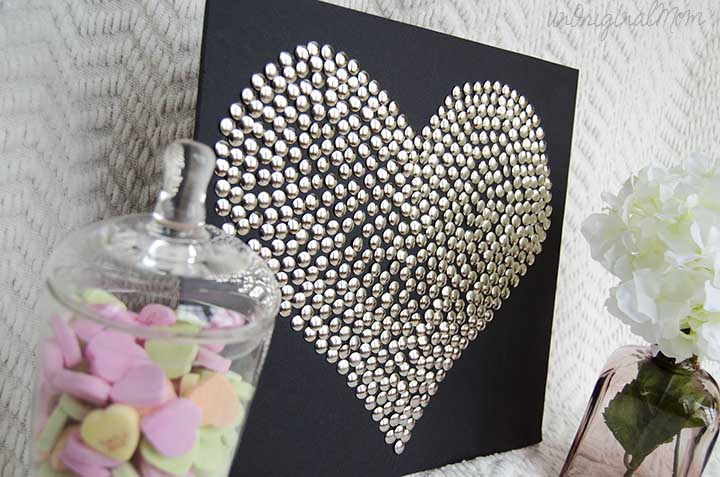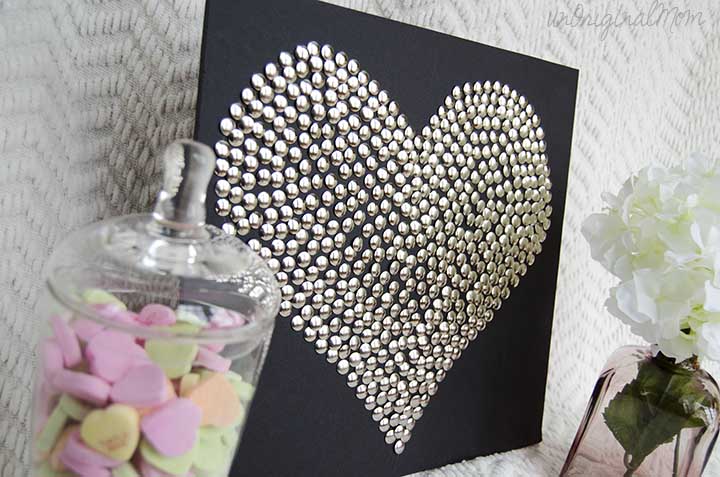 Don't be obsessive about the spacing between your thumbtacks.  I mean, you could always pencil on a grid to make sure your thumbtacks are exactly evenly spaced…but that was way too much work for me on a project like this.  Just eyeball it and know it's not going to look perfect – that's part of the charm!
Even though it looks like it would take a long time to put all those tiny thumbtacks on, it really didn't.  Maybe 40 minutes, while watching TV.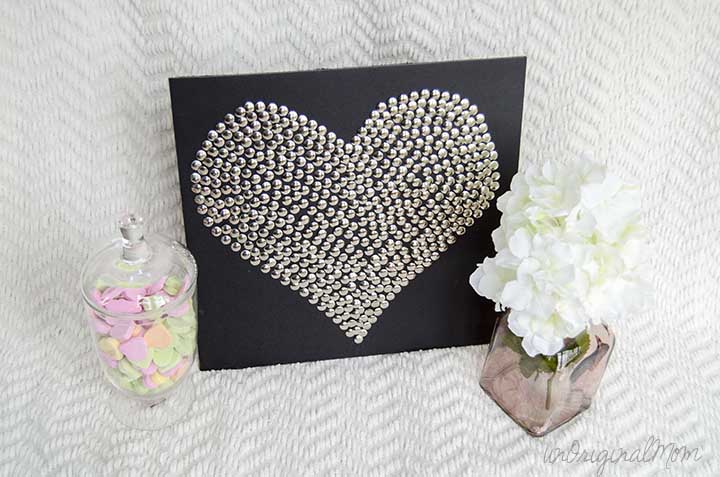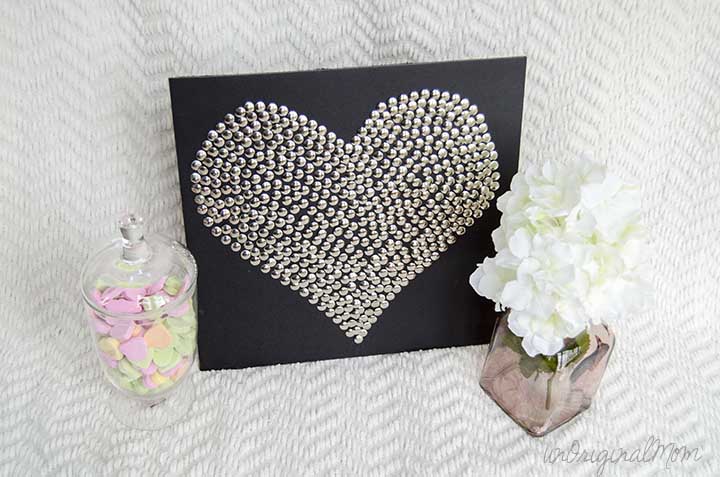 I really do love the look of thumbtack art…I think next time, I'll try it on a canvas for an even more finished and professional look!




Get your copy of my FREE meal planning binder!
Sign up to get a free copy of my meal planning system - an 11 page printable meal planning binder, complete with a pantry inventory, shopping list, and more to help get on top of your menu each week!