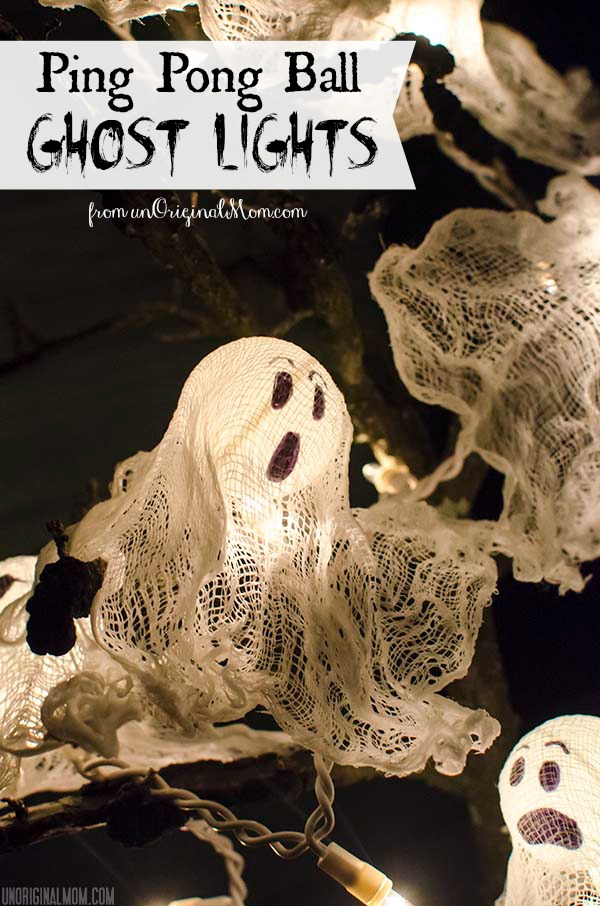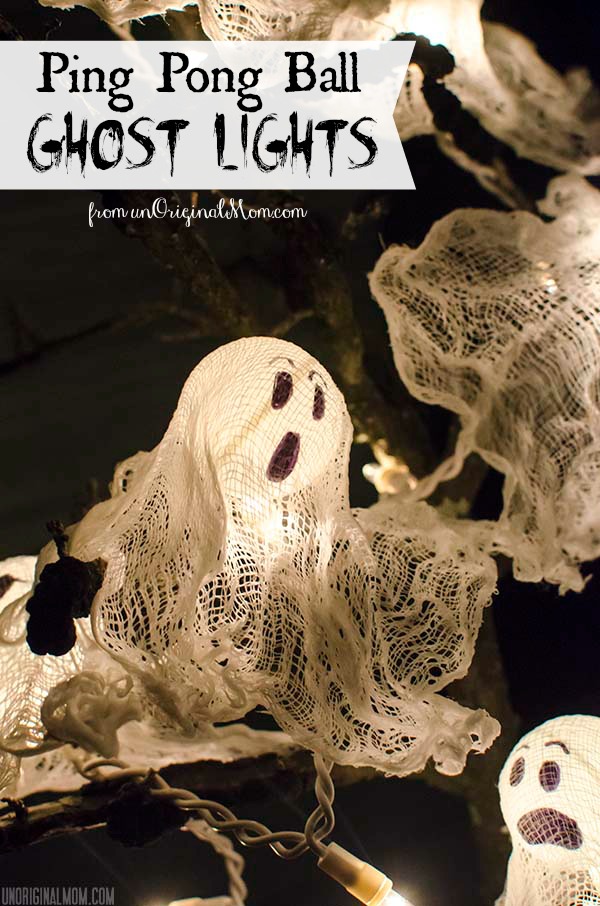 Ping Pong Ball Ghost Lights – a spooky and fun Halloween project! I first discovered this DIY Halloween Decor on Craft Passion – made out of ping pong balls, gauze squares, and Mod Podge.  I added my own twist to display them, though…read on to find out :-)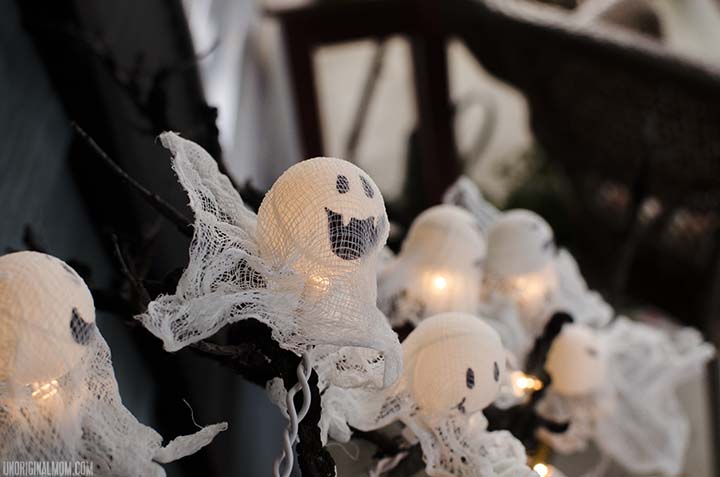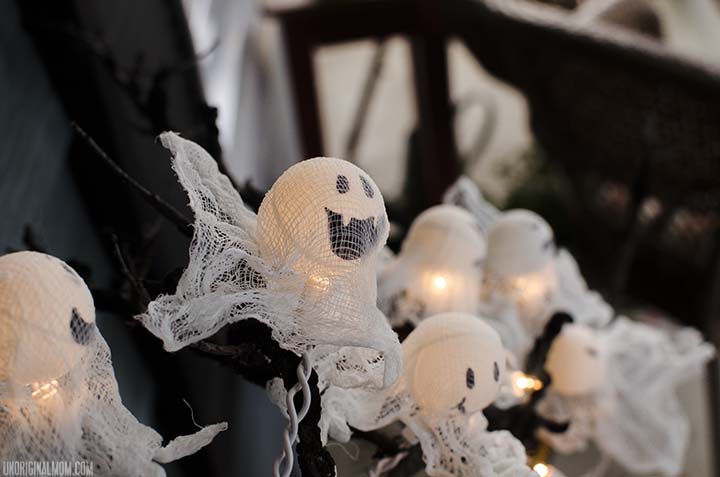 To make your own, you'll need: (This post contains affiliate links. Click here to read my full disclosure.)
The first step to creating your own strand of ping pong ball ghost lights is to poke holes in the ping pong balls big enough for the light to fit through.  I used a large nail – you don't even really need a hammer.  If there is a logo on your ping pong balls, punch the hole there.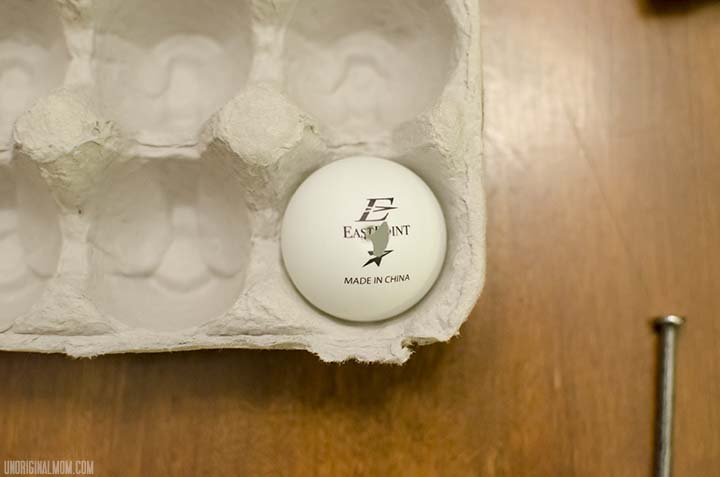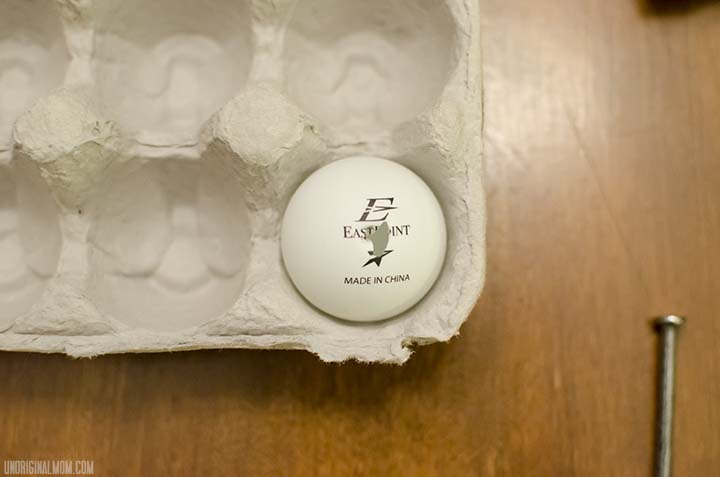 It should fit easily, but snugly.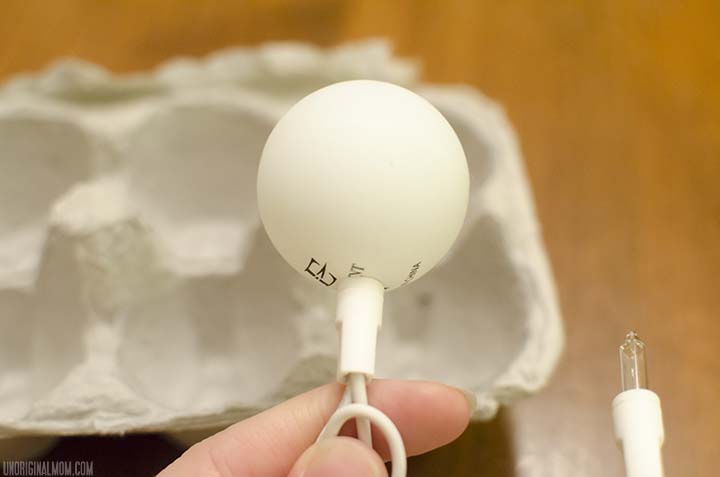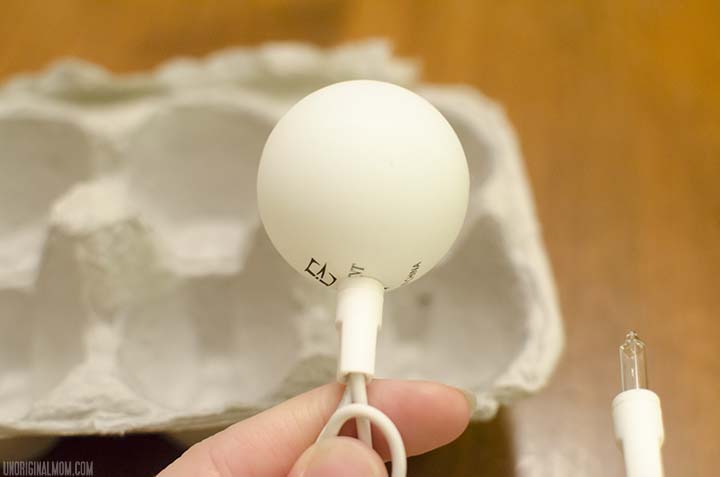 Next, you need to decorate your ghosts.  Take them off the lights and use a black permanent marker to make your faces.  You can make happy ghosts, angry ghosts, scary ghosts, goofy ghosts…whatever you're in the mood for!  (This would be a fun step to get the kids involved, too!)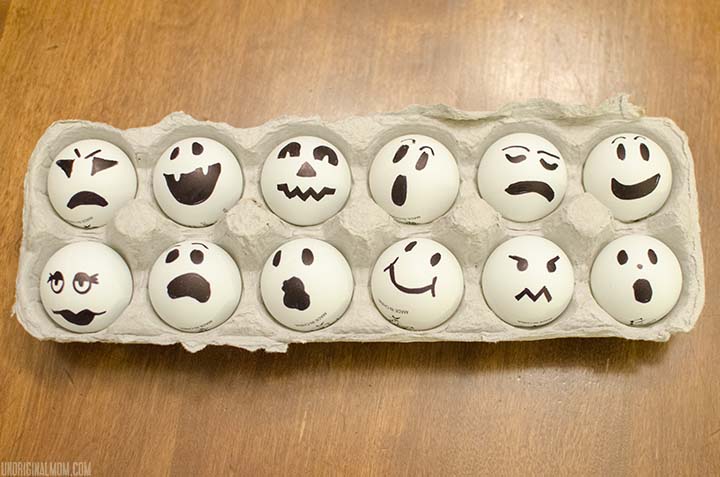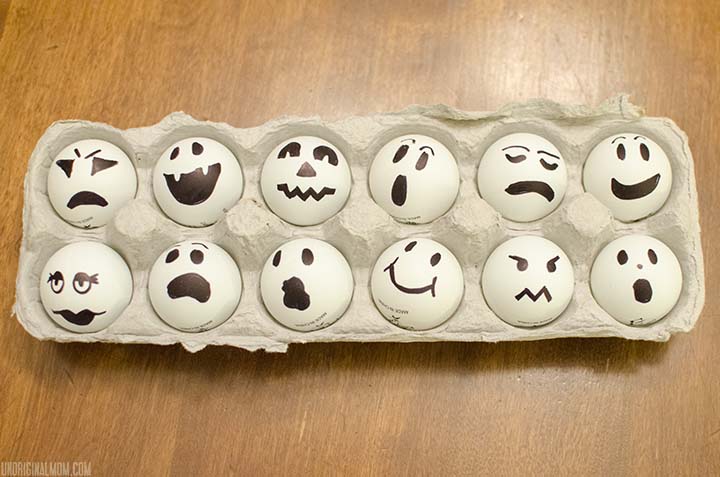 Cut up your cheesecloth into 8×16″ rectangles and fold them in half to become 8×8″ squares.  (It doesn't have to be perfect.)  If you're using gauze, it should unfold into an 8×16″ rectangle that you can fold back over into an 8×8″ square.
Prepare your drying surface – egg cartons work well (I used two). Use some balls of masking tape – about 1″ tall – to attach the ping pong balls to the egg carton and give them a little more height above it.  Then, line the egg cartons with wax paper.  (Set aside some small squares of wax paper in case you need it later.)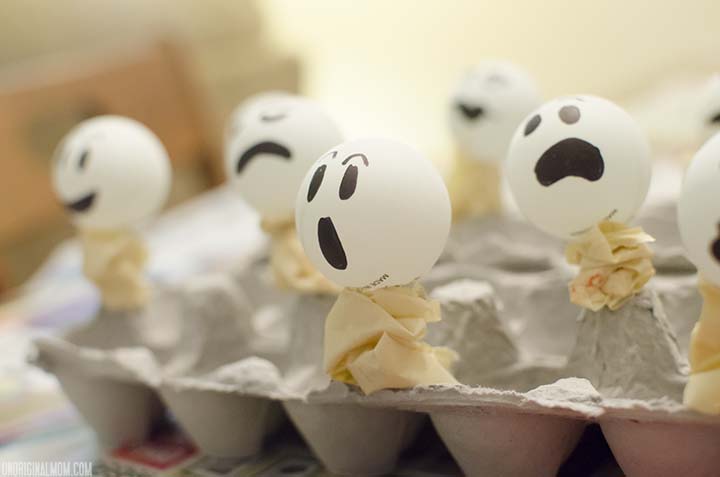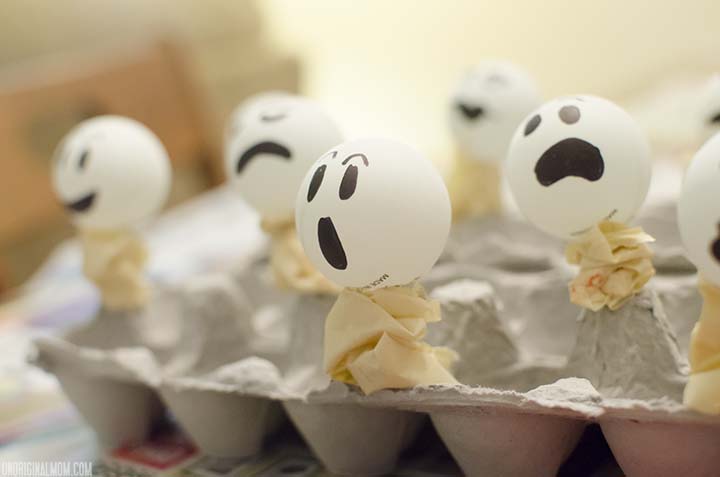 Dilute some Mod Podge with a little bit of water until you get a slightly runny consistency.  For 10 gauze squares, I used about 5-6 tablespoons of mod podge with 2-3 teaspoons of water.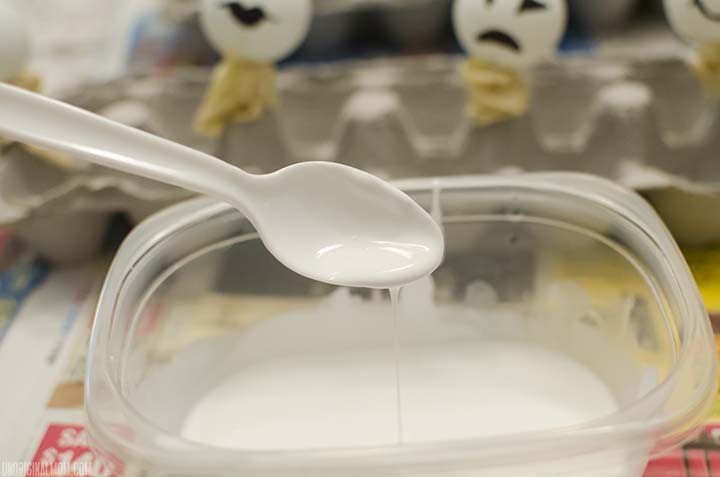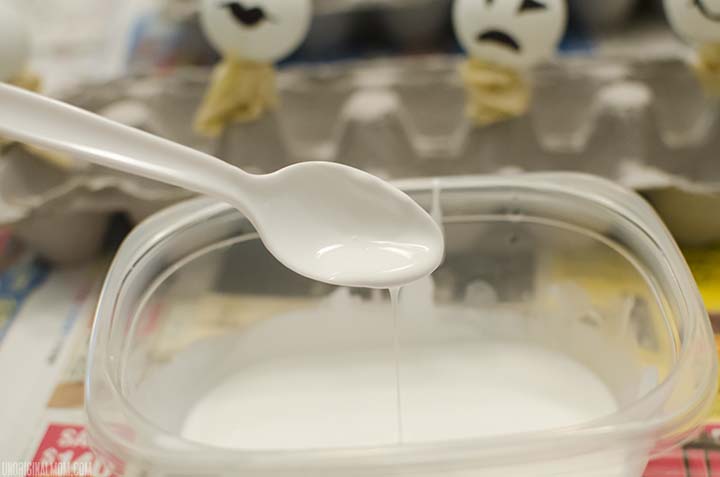 Dip your gauze squares into the Mod Podge until it is saturated.  Now, prepare to get messy!  Get your hands in there and wring out as much of the excess as you can.  Place it on the ping pong ball, and smooth it out over top.  Here's where you need to make sure the sticky gauze isn't touching anything except the ping pong ball and wax paper – especially other gauze from a neighboring ghost.  Use those little squares of wax paper to help.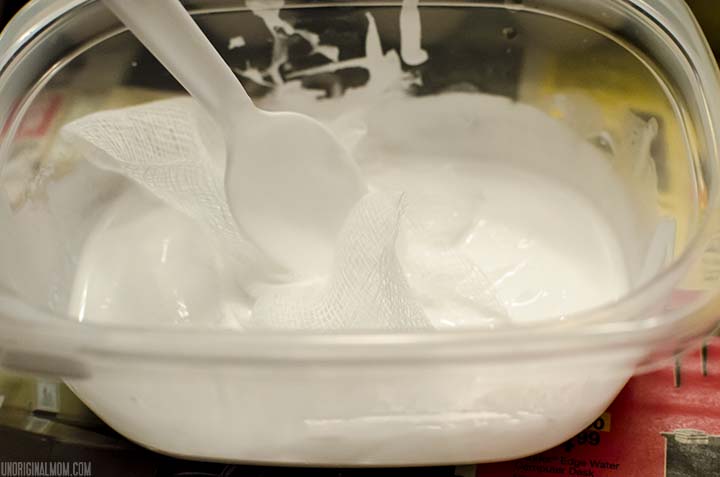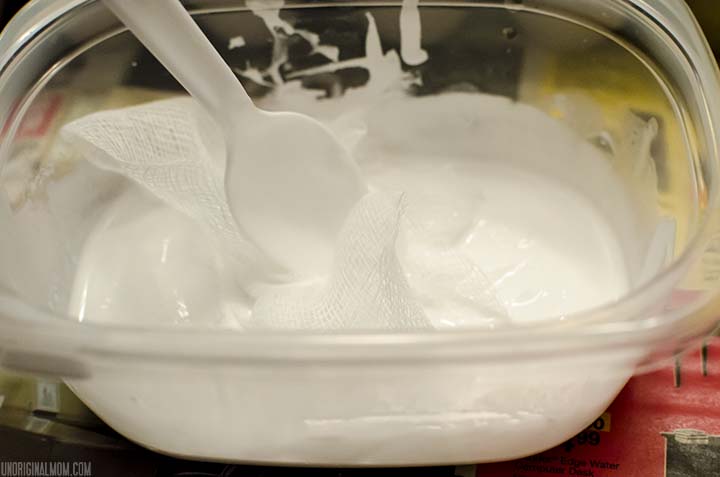 Let them dry for at least 24 hours.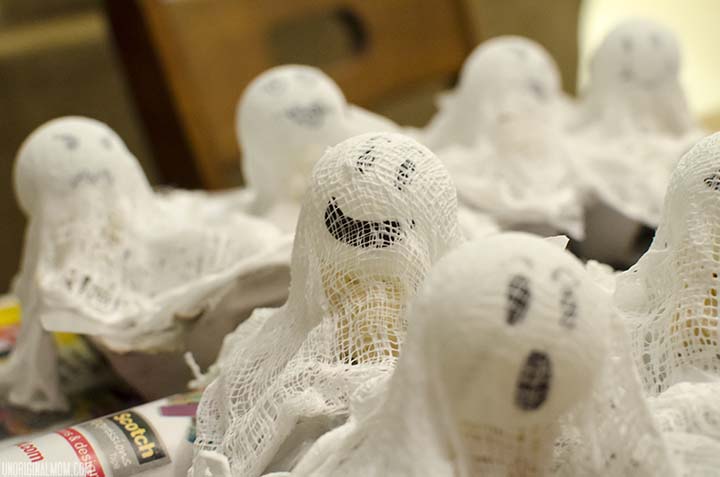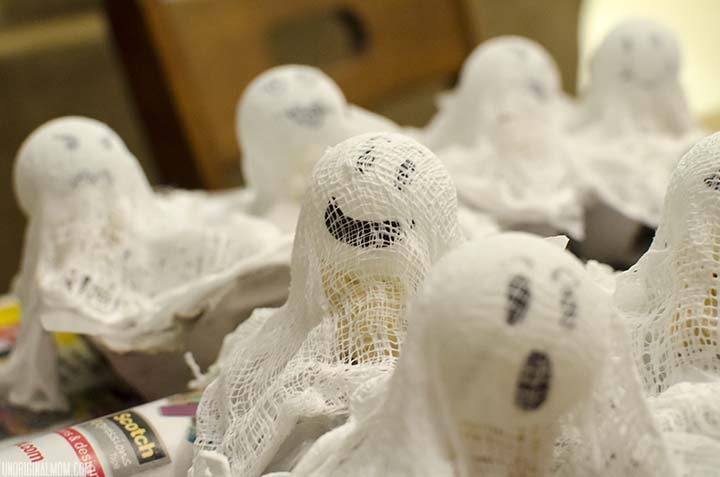 Once they're dry, you can put them on the lights and display however you'd like!  Because of how finicky Christmas lights can be, I decided not to use any adhesive to attach my ghosts to the lights.  (If the lights stop working, I want to be able to switch my ghosts to a new strand!)  You could hot glue them on if you want, though.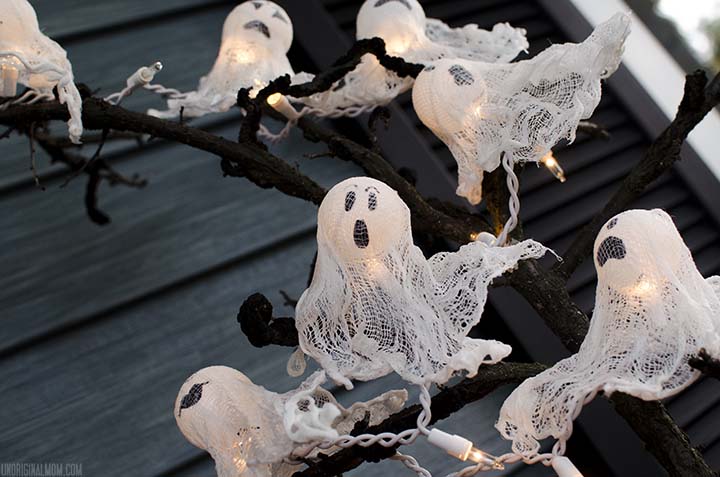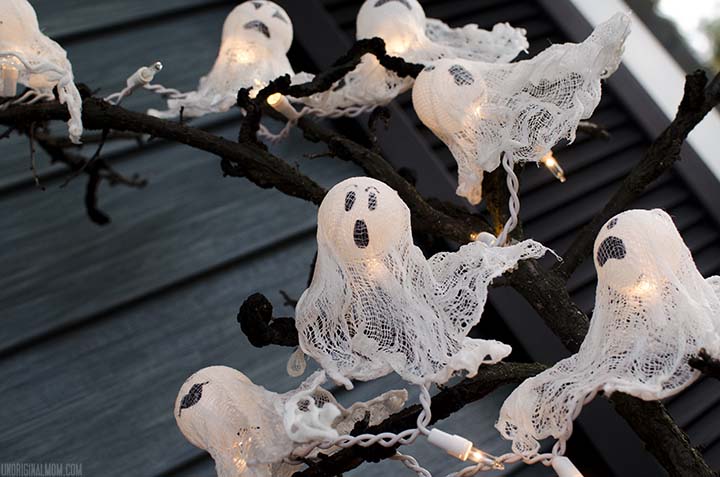 I knew I wanted to display my ghosts on our front porch in a spooky way…so I found a gnarly tree branch and made a little "tree" out of it by putting it in a flower pot with floral foam and some gravel to weigh it down.  Originally I was going to spray paint the branch black, but I decided it looked spooky enough on it's own!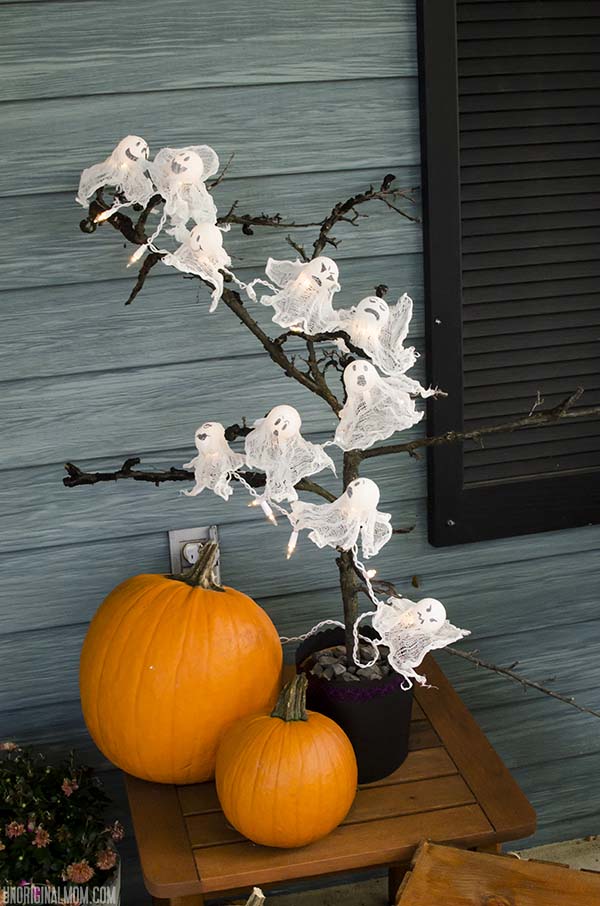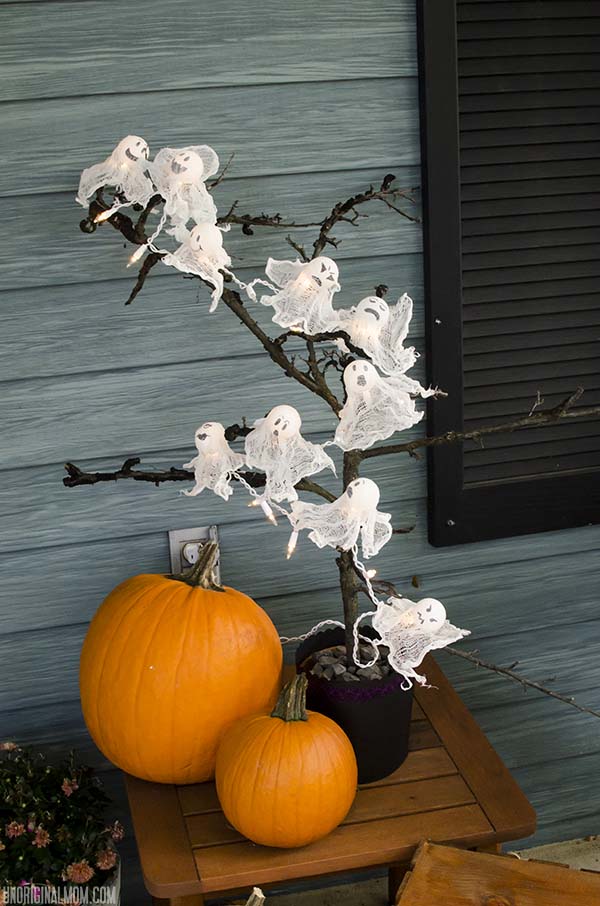 It took a little bit of tweaking to get the ghosts where I wanted them on the tree…eventually I found that a few black twist-ties were all I needed to help the light strand stay in place.  (Note: Mod Podge is water soluble, so I'd recommend keeping your ghost lights somewhere that they won't get wet.)
It looks really neat in the dark – these pictures don't really do it justice!  I'm excited for all the neighborhood kiddos to see it on trick-or-treat night :-)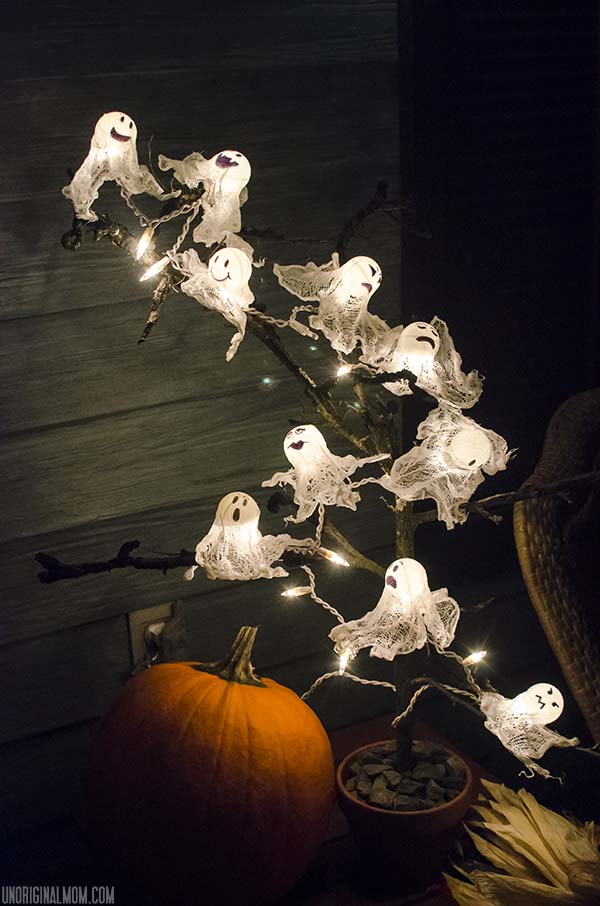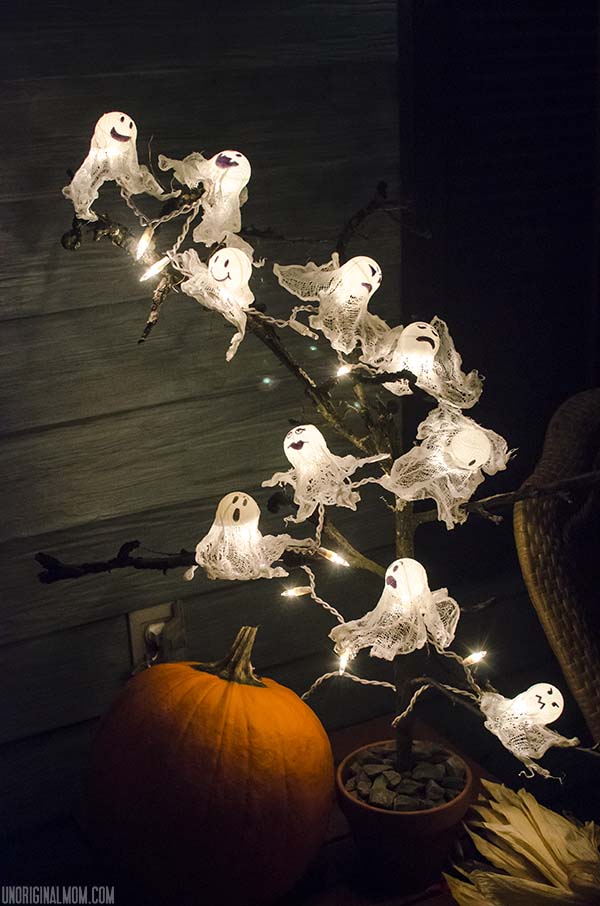 Looking for some more fall decor ideas?  Go rustic glam with this glitter monogrammed pumpkin…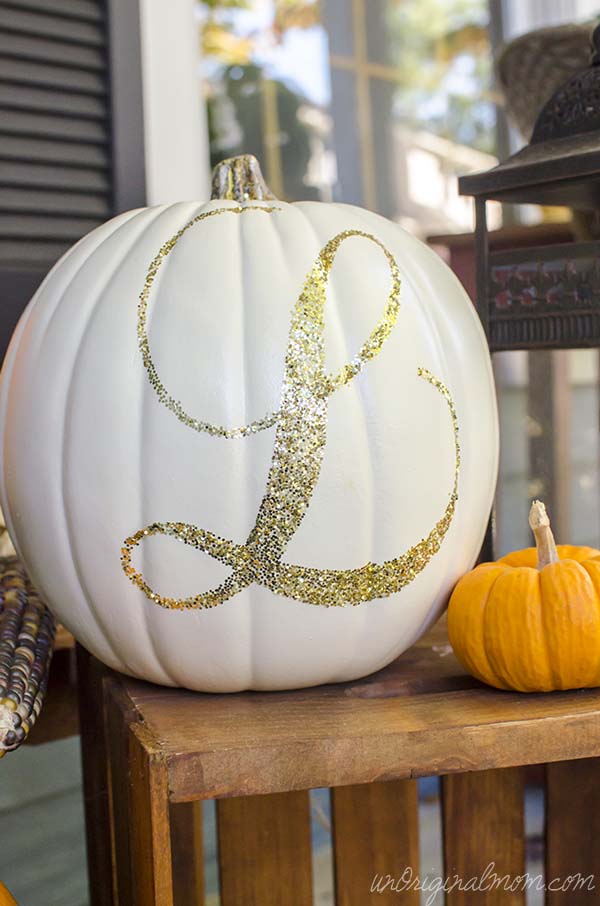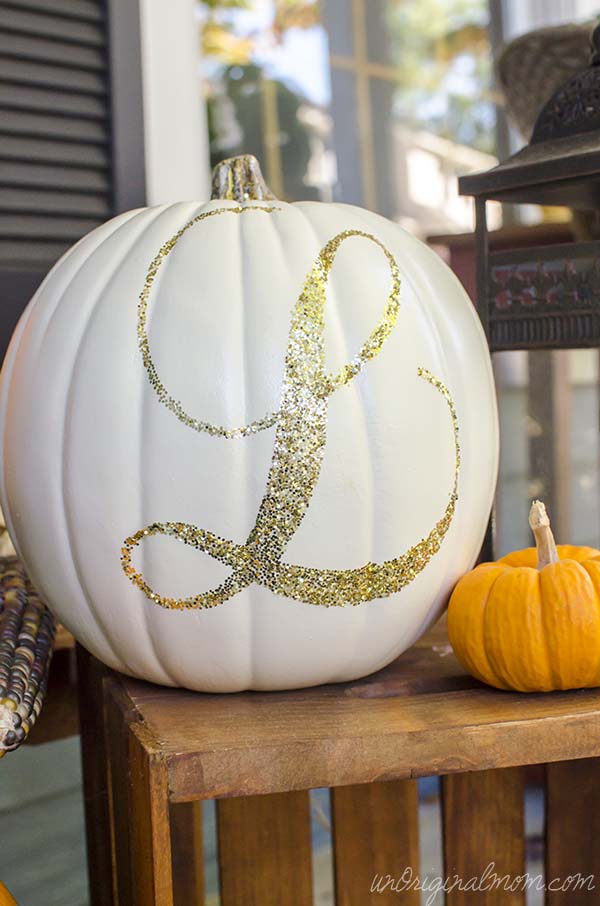 …or match pumpkins to your style with these  fabric covered pumpkins!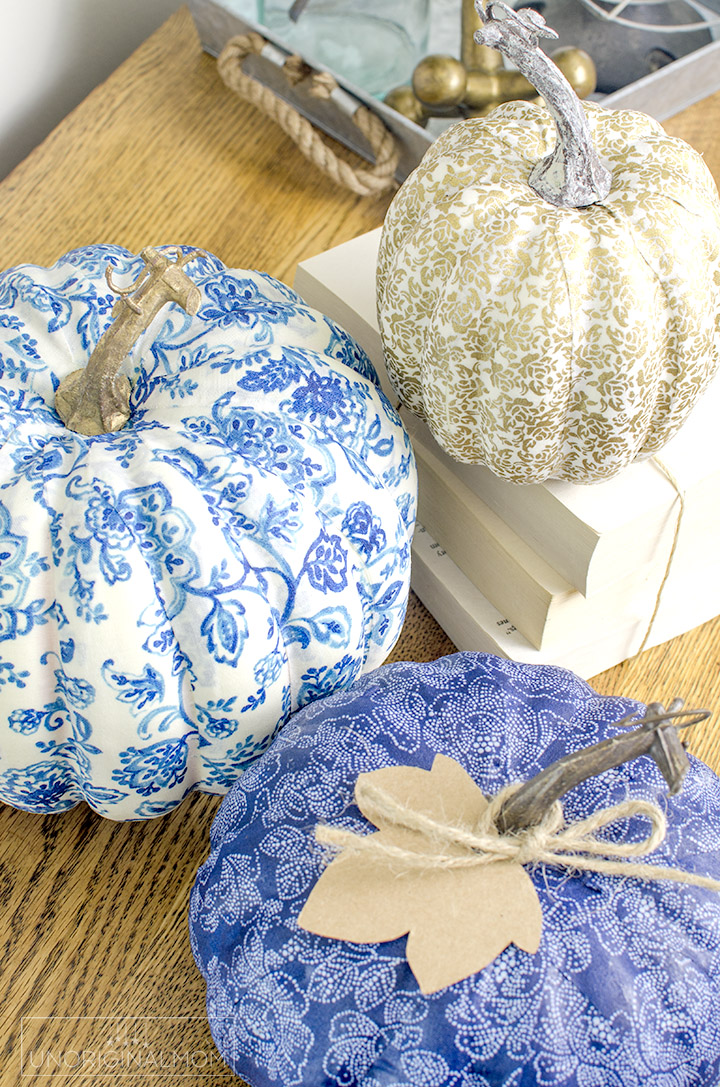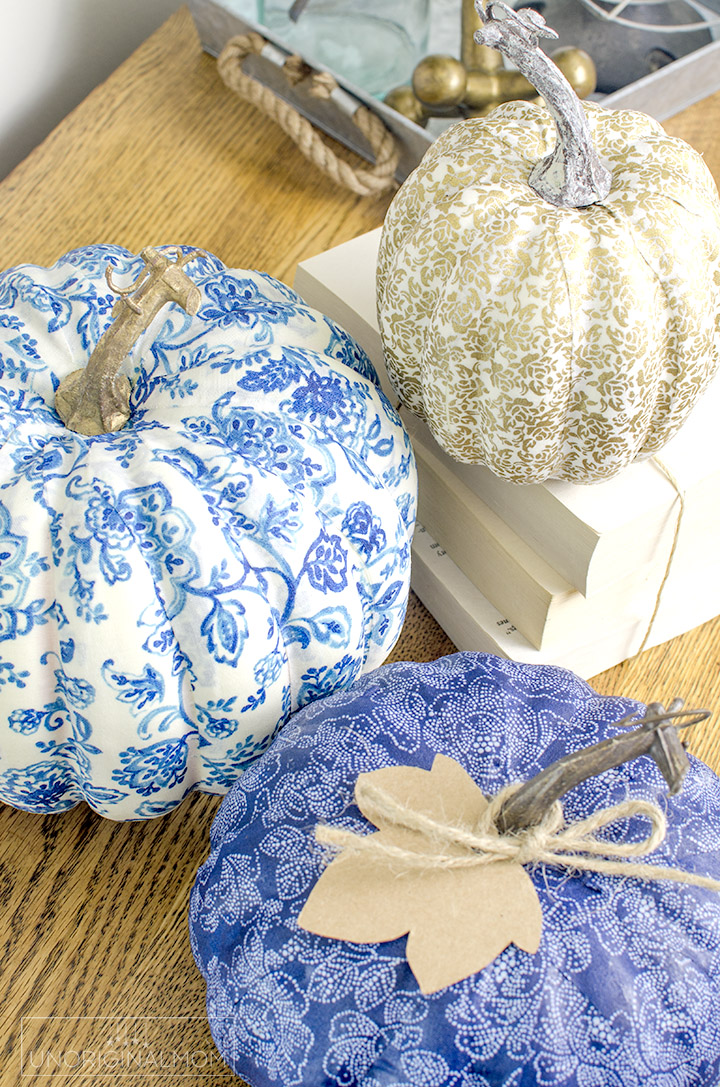 Happy Halloween!


Get your copy of my FREE meal planning binder!
Sign up to get a free copy of my meal planning system - an 11 page printable meal planning binder, complete with a pantry inventory, shopping list, and more to help get on top of your menu each week!