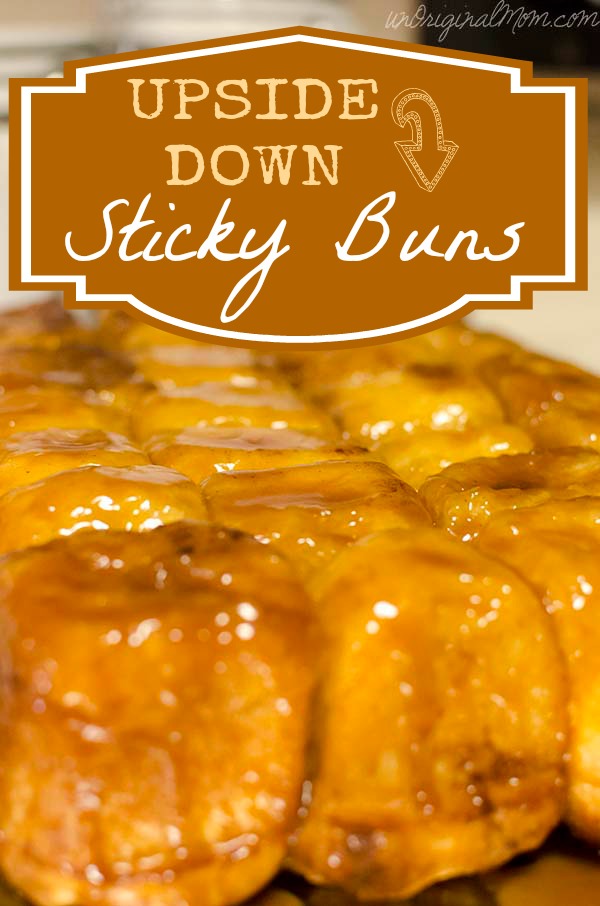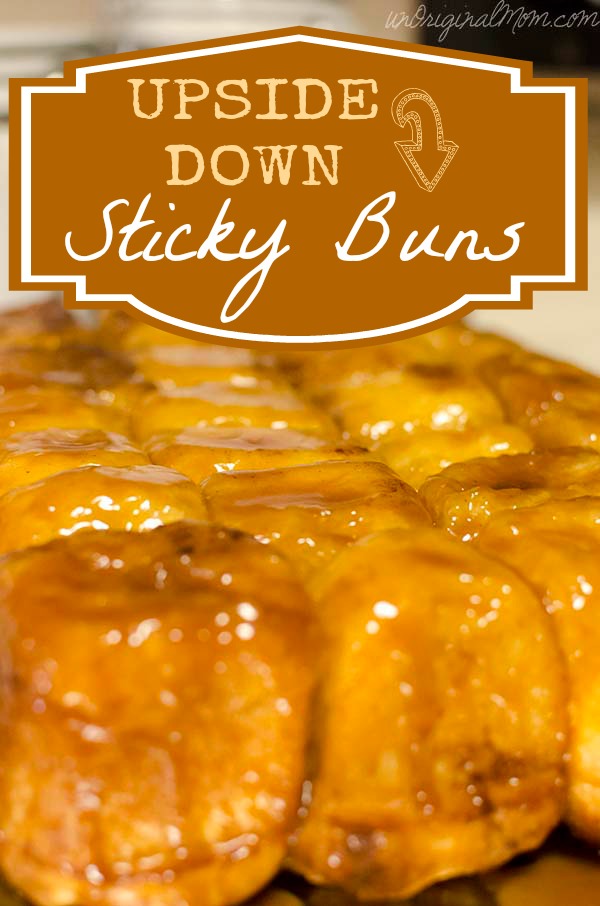 This is my all-time favorite sweet breakfast food – upside down sticky buns made with frozen dinner rolls.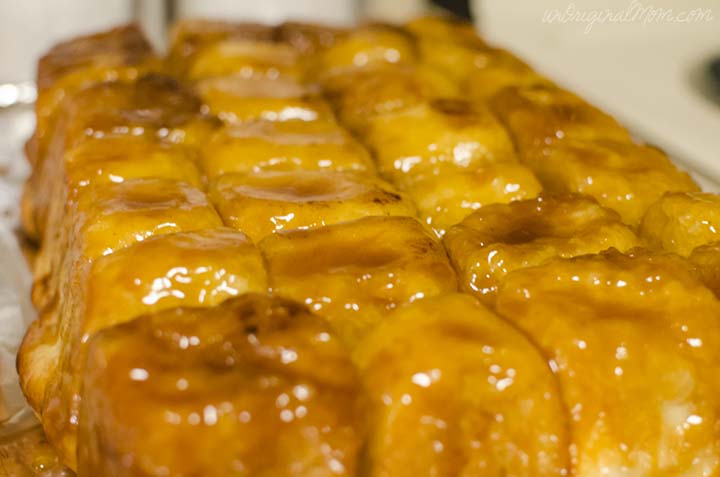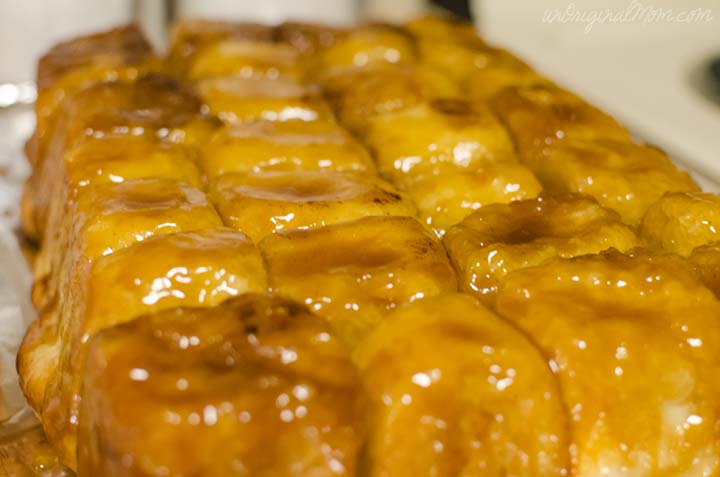 My mom makes them all the time for tailgates (they make those early mornings for noon-kickoff games much more bearable!) and they are perfect for when you have overnight guests.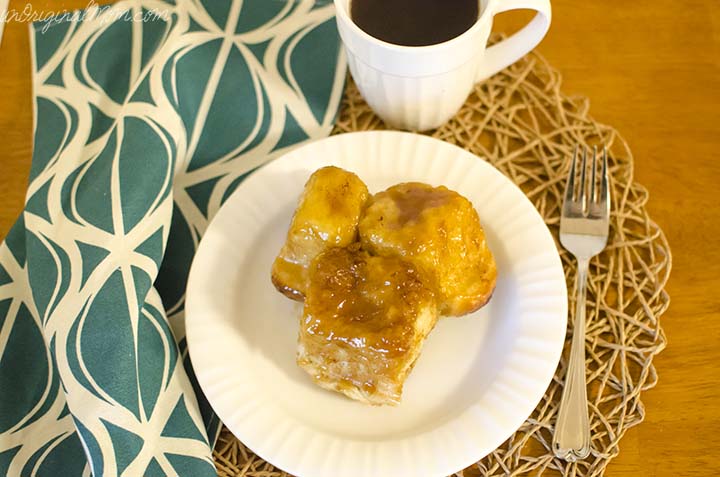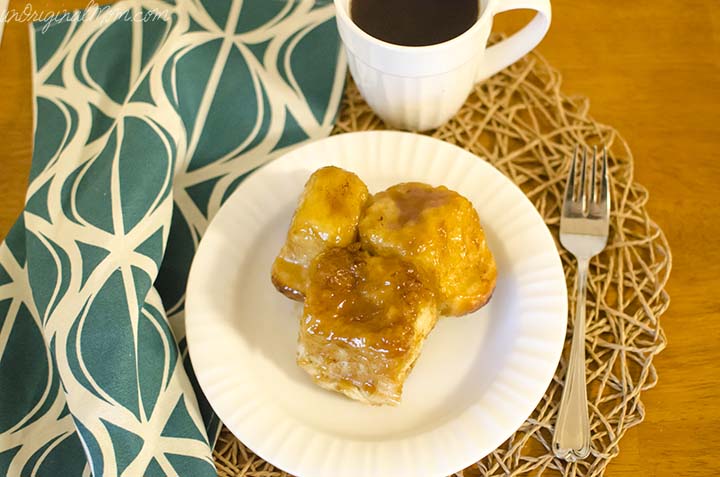 The best part is they are ridiculously easy!  You start with frozen dinner rolls – the kind that are just bread dough that you have to let rise (I use Rhodes).  Put 24 of them in a greased 9×13 pan and sprinkle generously with cinnamon.  Then combine a small package of cook-n-serve vanilla pudding mix and 3.5 tablespoons of milk.  Add to that 1.5 sticks of melted butter and 1.5 cups of brown sugar.  (Hey, I never said this was low calorie!  Go big or go home!)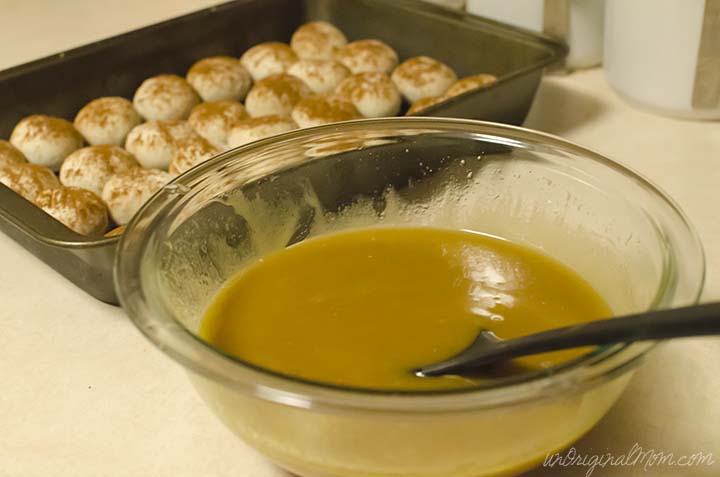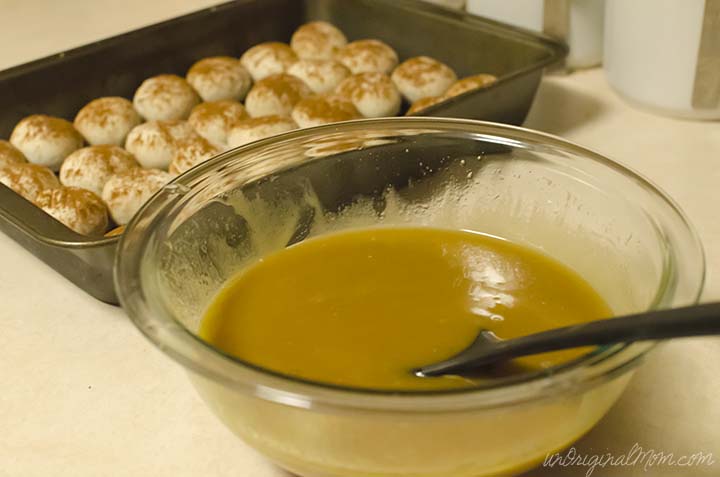 Pour the pudding mixture over the rolls, cover loosely with plastic wrap, and let it sit at room temperature overnight.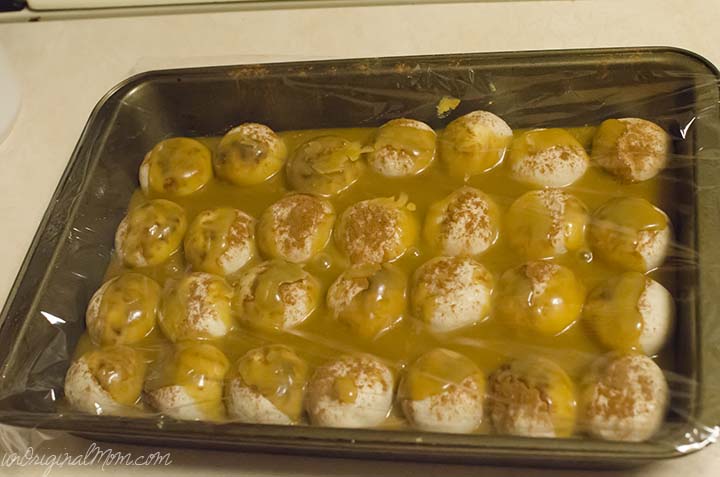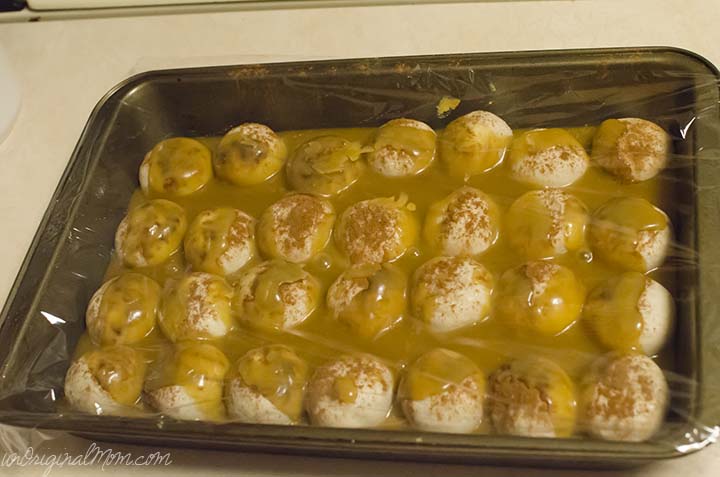 The next morning, the rolls will have risen to enormous proportions!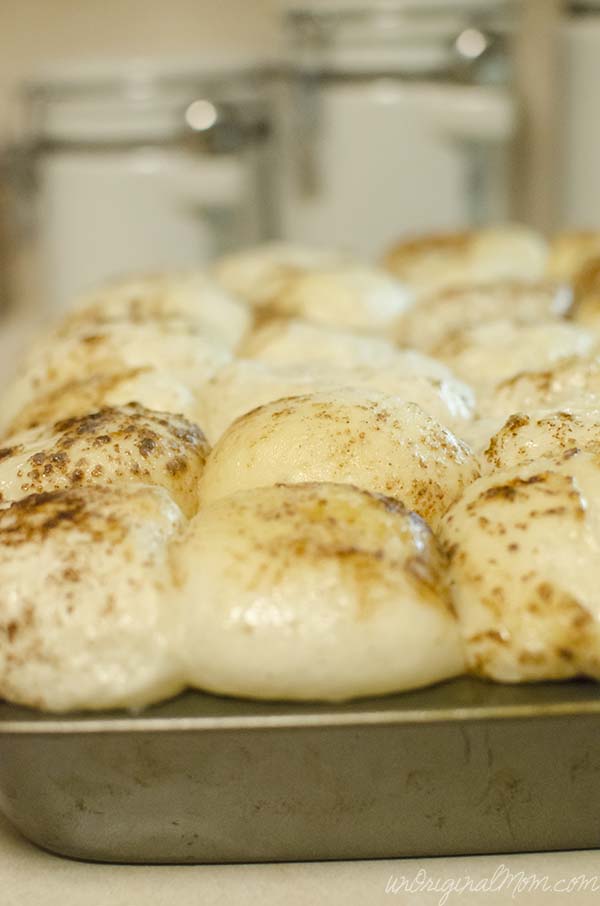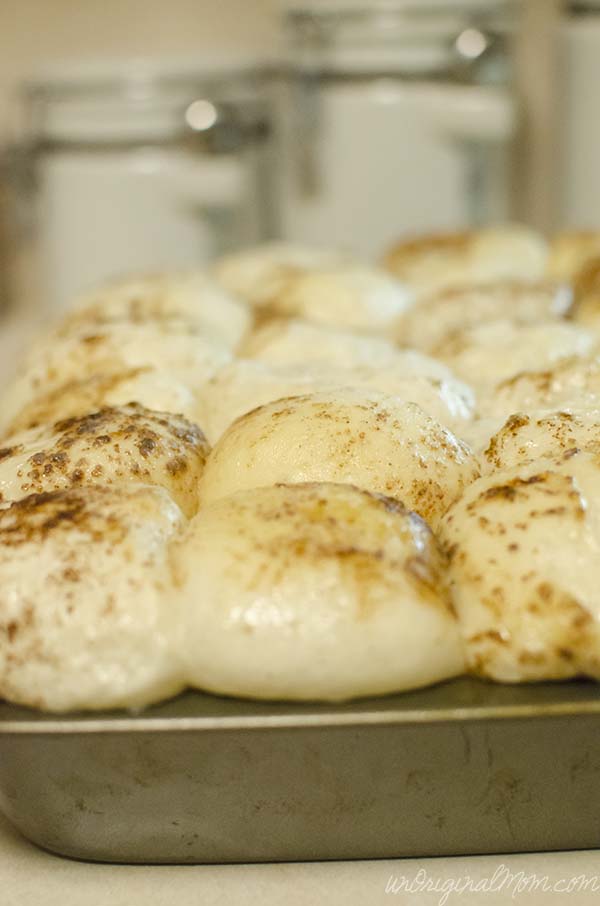 Carefully remove the plastic wrap and bake the rolls for 30 minutes in a 350 degree oven.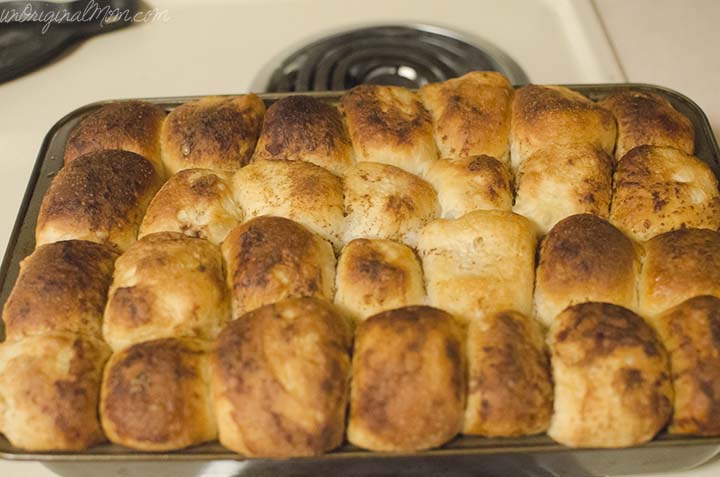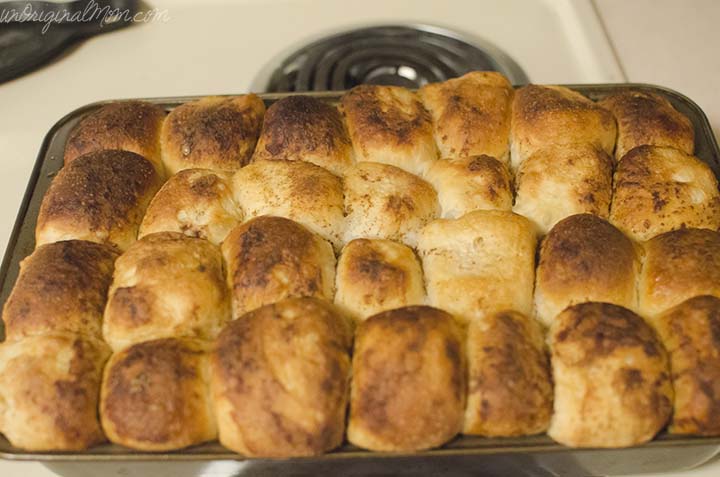 Now here's where you've got to be quick – within two minutes of taking them out of the oven, flip them upside down onto a foil covered baking sheet.  Watch the gooey goodness ooze all over the sticky buns…yummmm!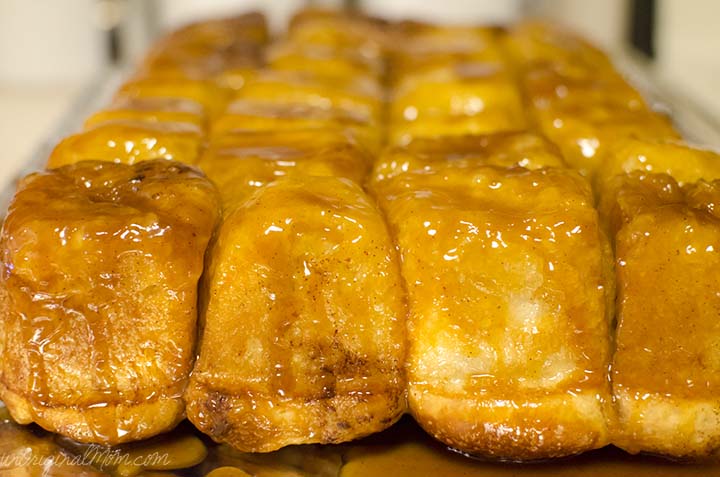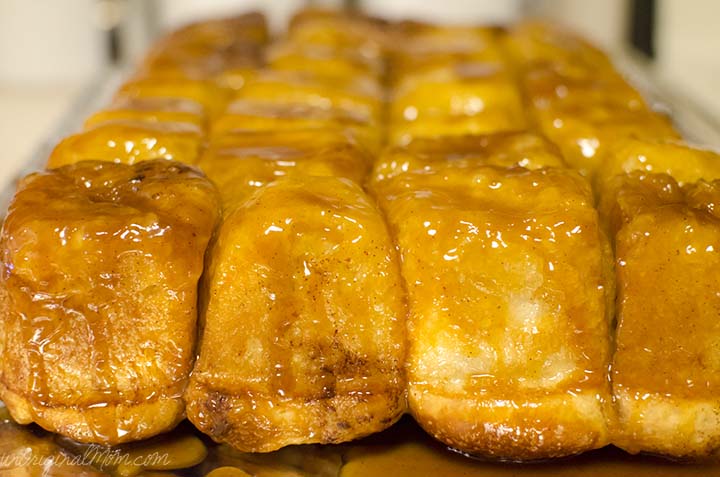 Make sure to serve them while they're hot!  (If you are taking them tailgating or to a brunch somewhere, cover with foil and they'll stay warm for an hour or so.)
Here is a pinable graphic of the whole recipe, start to finish!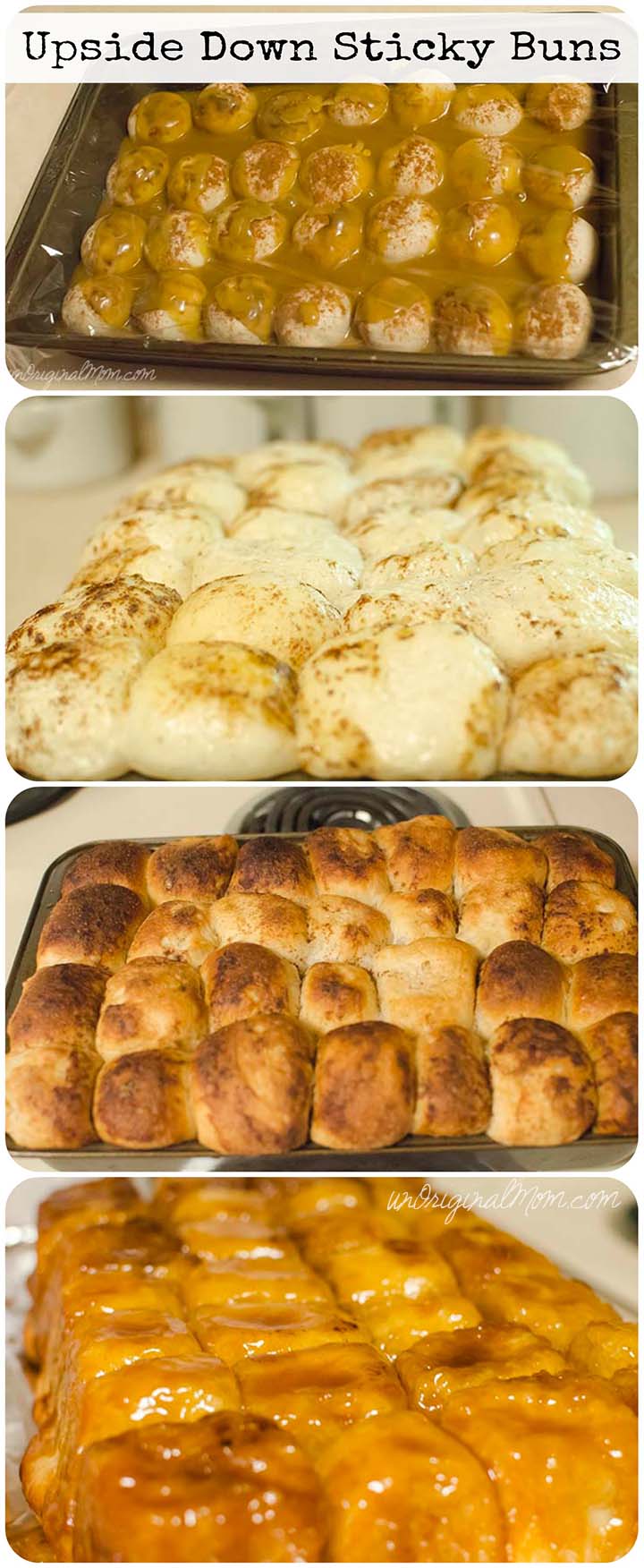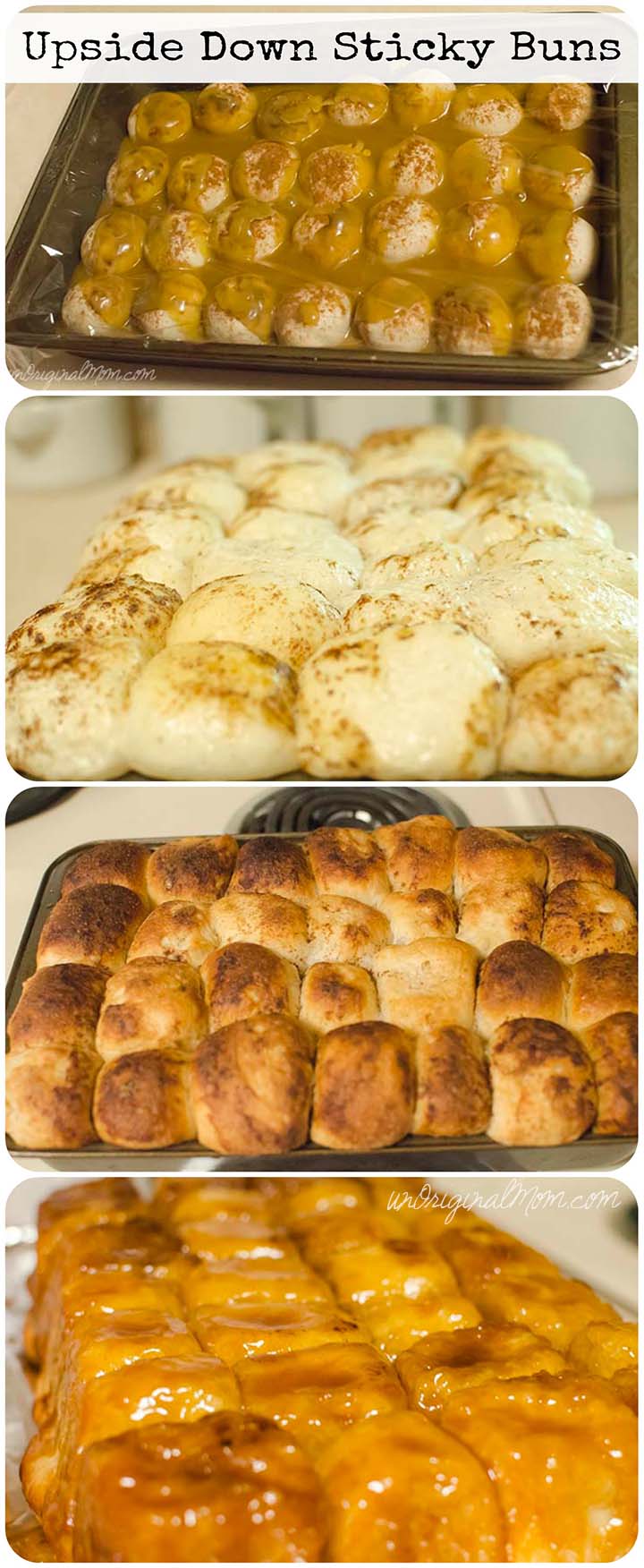 This is a recipe you won't be able to keep to yourself – I guarantee anyone that tries it will want a copy of it for themselves!
Ingredients
24 rolls of frozen bread dough (Rhodes)
1.5 sticks butter
1.5 c. brown sugar
1 package cook and serve vanilla pudding
3.5 T. milk
cinnamon
nuts (optional)
Instructions
Spray 13 X 9 pan and place rolls evenly though pan.
Sprinkle generously with cinnamon.
Mix pudding mix with milk
Melt butter, add brown sugar and pudding/milk mixture
Pour mixture over dough
Cover loosely with plastic wrap and let rise overnight (If risen excessively, pierce with tines of fork to
deflate).
Bake @ 350 degrees for approx 30 minutes.
Flip over on foil covered cookie sheet within 2 minutes of taking out of oven.
https://www.unoriginalmom.com/upside-down-sticky-buns/


Get your copy of my FREE meal planning binder!
Sign up to get a free copy of my meal planning system - an 11 page printable meal planning binder, complete with a pantry inventory, shopping list, and more to help get on top of your menu each week!