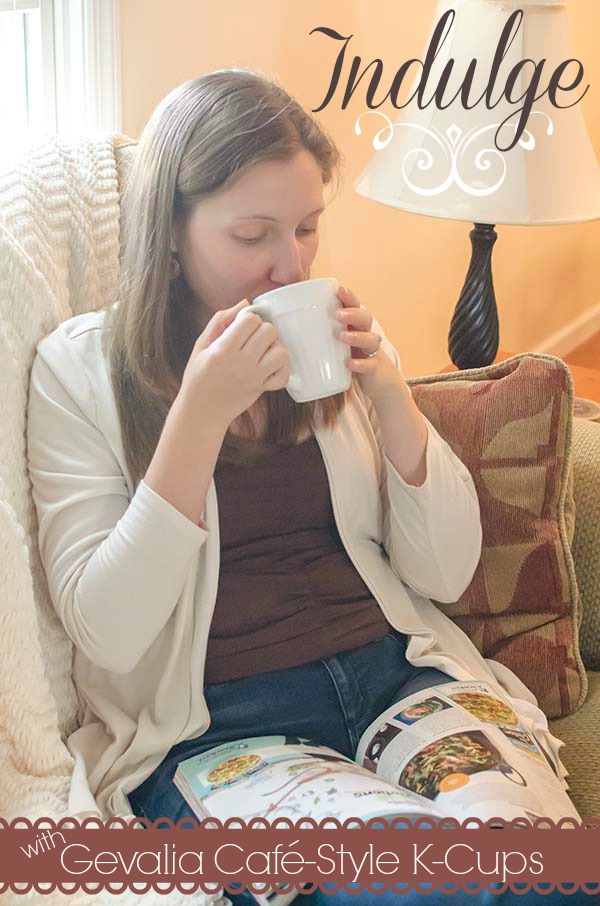 Who doesn't love to indulge in a delicious and frothy caffeinated beverage every now and then?  Unfortunately, stopping at a coffee shop for a caramel macchiato latte every afternoon just isn't convenient for me – or my wallet.  I recently had the opportunity to try Gevalia's new cafe-style single-serve coffee, and my oh my is it wonderful!  (You can check out my shopping trip HERE!)  I never thought I'd be able to make cafe-style drinks using my just my Keurig, but not only is it possible, it is foamy and delicious!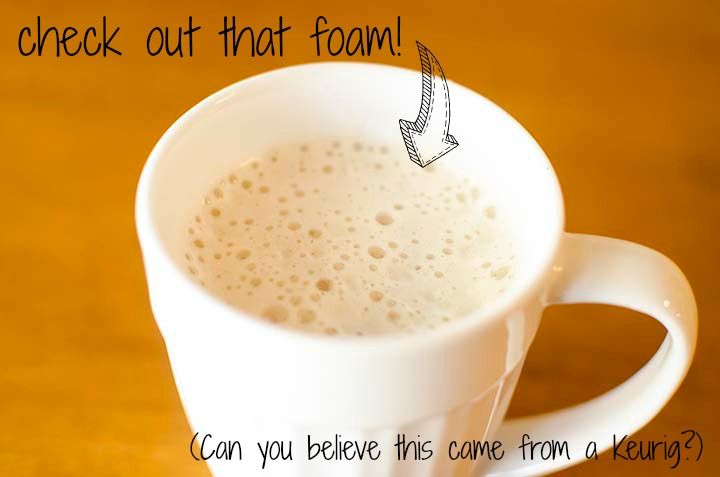 Quiet moments around here are few and far between (especially since my 15 month old has transitioned down to one nap a day!), so lately, I've been taking a few minutes at the beginning of nap time to sit down and have a bit of "me" time.  A cup of Gevalia Caramel Macchiato has been the perfect indulgence for those precious quiet moments in my day!
Here's how it works:
Step 1 – empty the froth packet (made from REAL milk!) into your mug.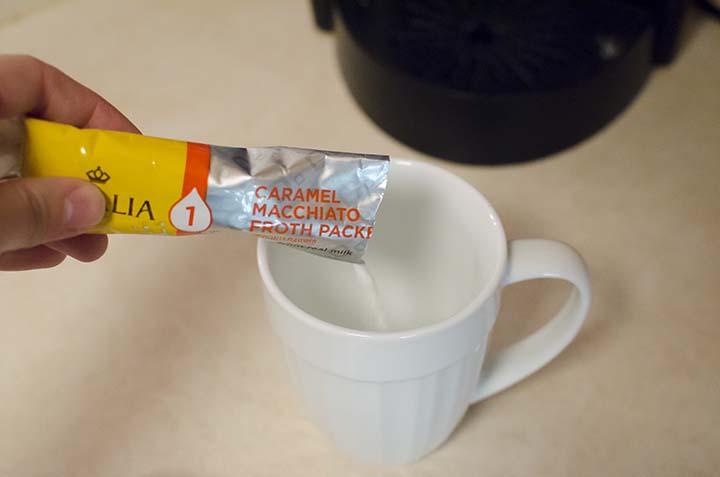 Step 2: Insert the K-Cup into your Keurig and brew.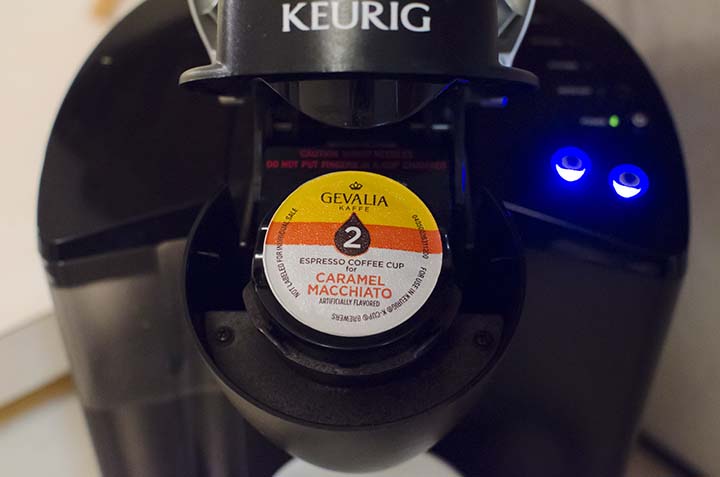 Step 3:  Watch it foam as it brews!  Give it a stir and enjoy!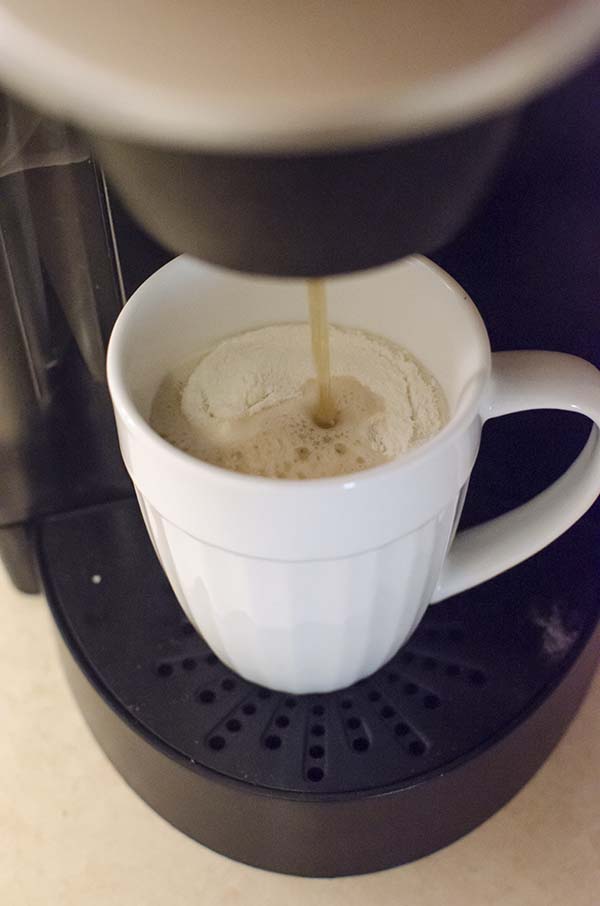 To kick it up a notch, I tried to make some chocolate garnishes as "latte art."  It was actually pretty simple!  I melted a handful of chocolate chips in the microwave.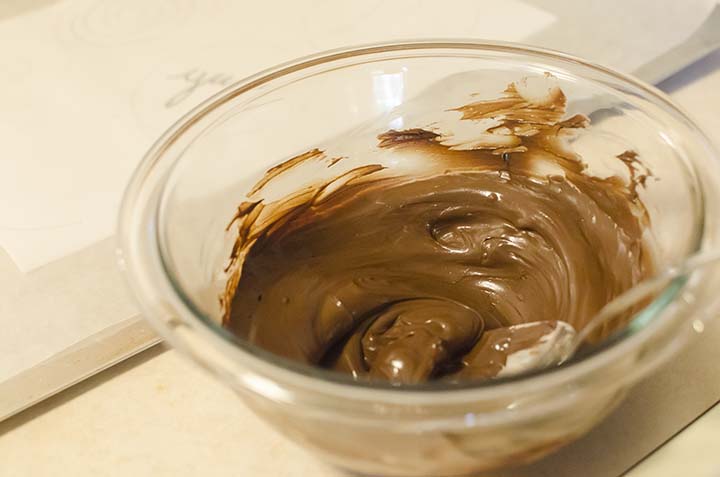 Then I spooned the chocolate into a quart sized zipper bag and cut a tiny whole in the corner.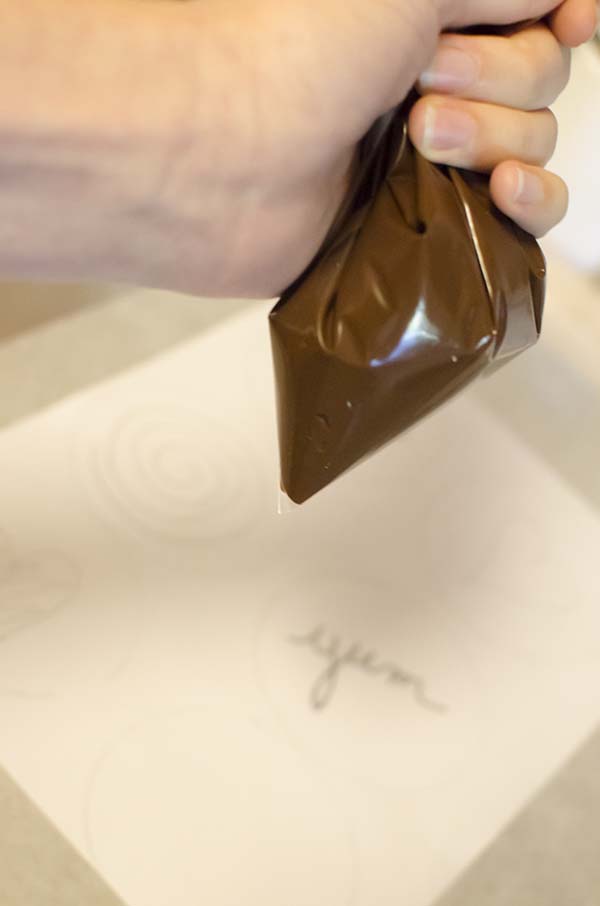 Then I piped chocolate designs onto wax paper that I had laid out on a cookie sheet.  I put a piece of paper with some designs to trace underneath the wax paper, but discovered I did better just free-handing.  Once you're done, put the cookie sheet in the freezer for 5-10 minutes, and then carefully peel the wax paper away from the chocolate garnishes.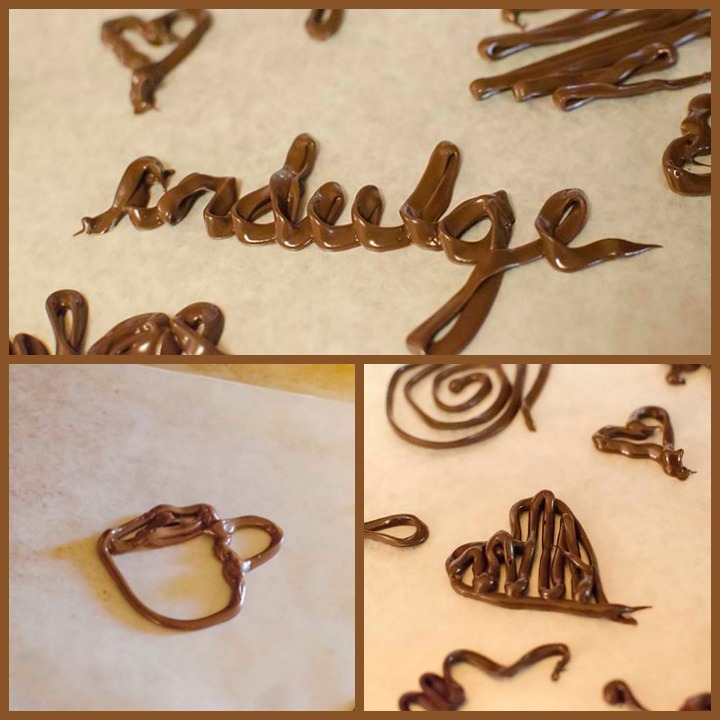 It was a really fun addition to my afternoon "indulgence" moment!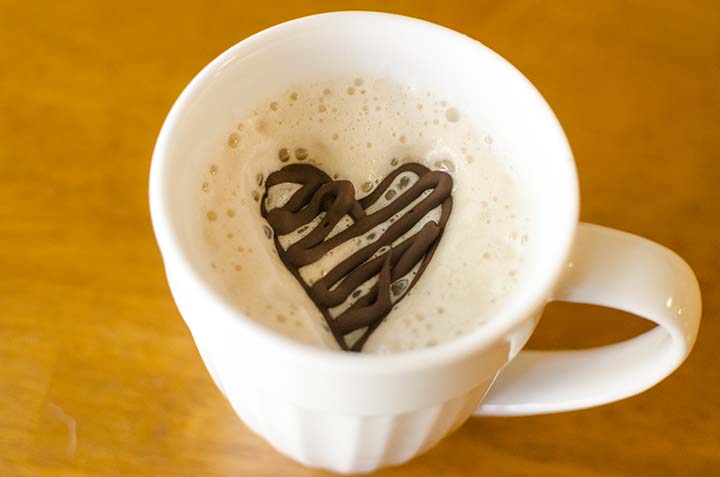 And who doesn't love a little whipped cream? ;-)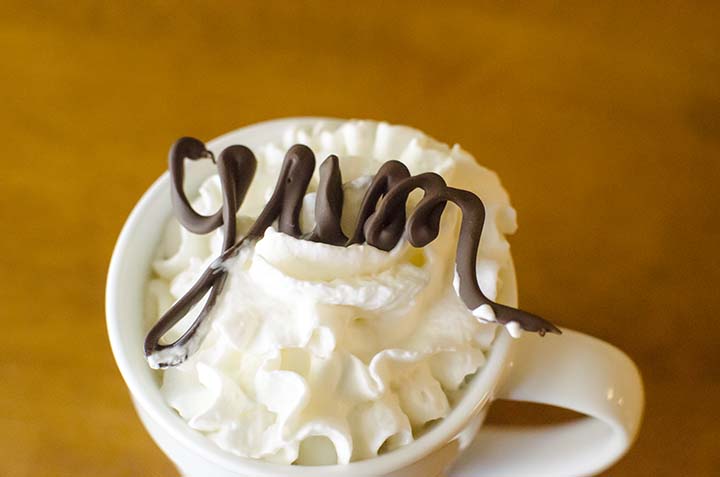 Want to give these delicious coffee treats a try?  Hop on over HERE to print a coupon for $1.50 off any 1 box of Gevalia K-Cups!  There are three flavors:  Gevalia Mocha Latte, Gevalia Caramel Macchiato, and Gevalia Cappuccino.  (I tried the Mocha and Caramel Macchiato and I don't think I could pick a favorite – I loved them both!)  Be sure to check out Gevalia on Facebook and Twitter to see what else is new or to find other delicious coffee products that may interest you.
I hope you find a quiet moment today for a little bit of indulgence!




Get your copy of my FREE meal planning binder!
Sign up to get a free copy of my meal planning system - an 11 page printable meal planning binder, complete with a pantry inventory, shopping list, and more to help get on top of your menu each week!