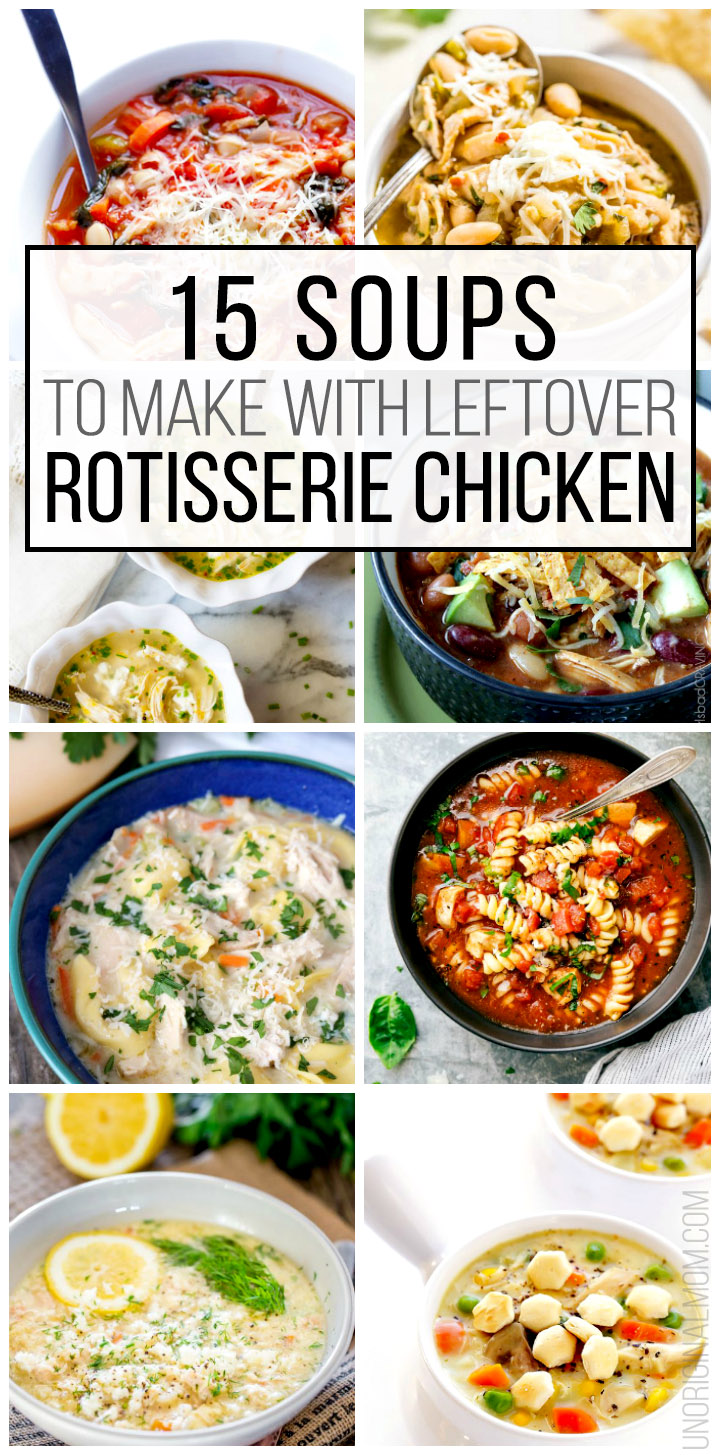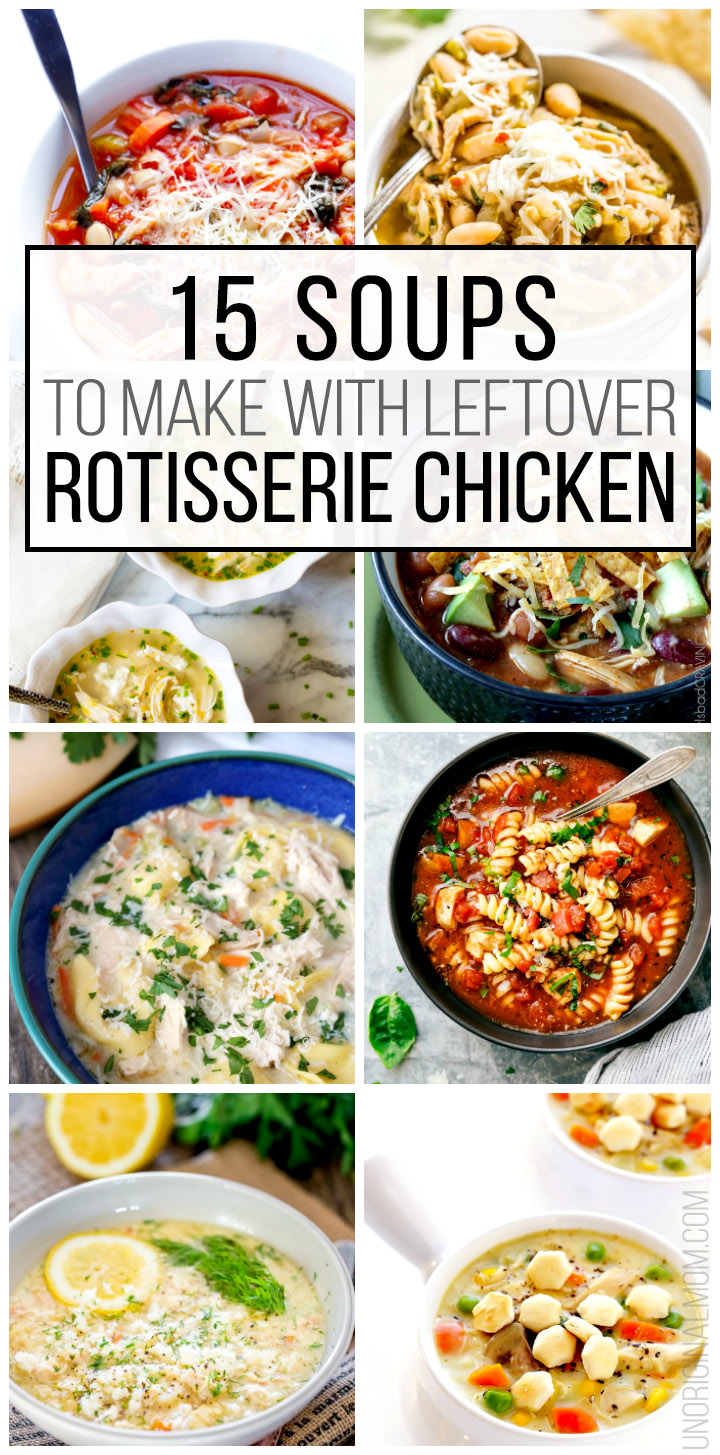 Last week, I let you on my meal planning and freezer meal prep secret weapon – the amazing rotisserie chicken! If you've never used a rotisserie chicken (or two or three) to stock your freezer for super easy weeknight meals, you need to head over and read my rotisserie chicken freezer meal prep "how-to".
I LOVE soup. Any time of year, really, but especially October through about April, I make soup almost once a week. There are just so many "pros" to having soup for dinner – lots of yummy soup recipes to choose from that everyone in the family likes, it's easy to make in advance, you can pair it with salad and crusty bread or a grilled cheese for a full meal, it only dirties one pot, it's easy to make a big batch when entertaining a crowd, and soup makes great leftovers. I mean, really, is there anything better than soup?
So when I combine my love of rotisserie chickens with my love of soup, I'm a happy camper! I can grab a bag of leftover rotisserie chicken from the freezer, a few cups of my homemade rotisserie chicken stock, add some other odds and ends (TIP – did you know you can buy bags of frozen mirepoix at the grocery store? I always have it on hand so I don't even have to do any veggie chopping when I'm making soup – I just toss it in the pan!) and have a quick, easy, and delicious homemade dinner on the table in half an hour.  OR I can make it while my kids are napping and leave it on the stove to reheat at supper time for a low-stress dinner time all around. Gosh, have I mentioned how much I love soup???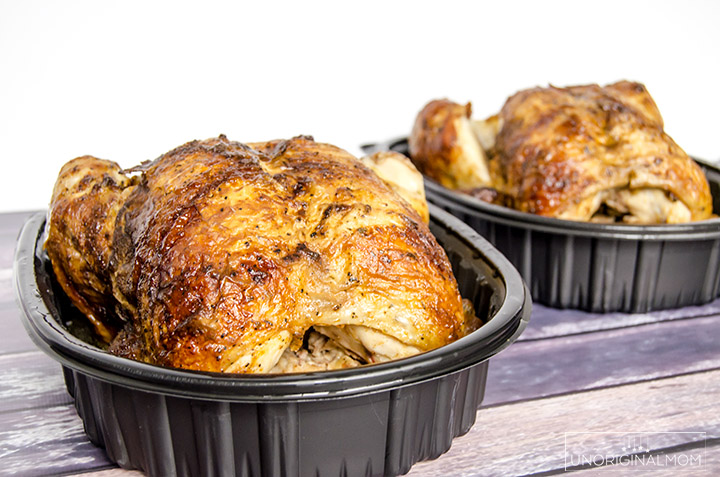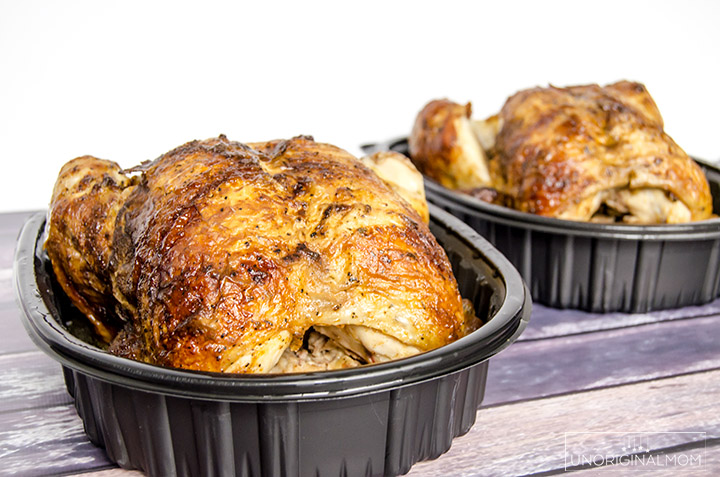 Anyway, making soup out of your leftover rotisserie chicken, especially when you've also made rotisserie chicken stock, is really the biggest bang for your buck! Most soup recipes only use about 2 cups of shredded chicken, so you can get 4-5 meals out of one $5 chicken!! Not to mention, rotisserie chicken has really great flavor already so it will kick your soup up a notch. So, for your inspiration, I've rounded up 15 delicious soups to make with leftover rotisserie chicken! (Or, if you have some plain shredded chicken breast on hand you could certainly use that in these recipes instead.) Some of these are tried-and-true favorites around here, and some are new to me but on my list to try. Most of these recipes actually call for cooked, shredded chicken, but a few have cooking the chicken actually written into the recipe. For those, of course, you can skip those steps and just add your rotisserie chicken to the soup where it makes sense.
Bon appetit!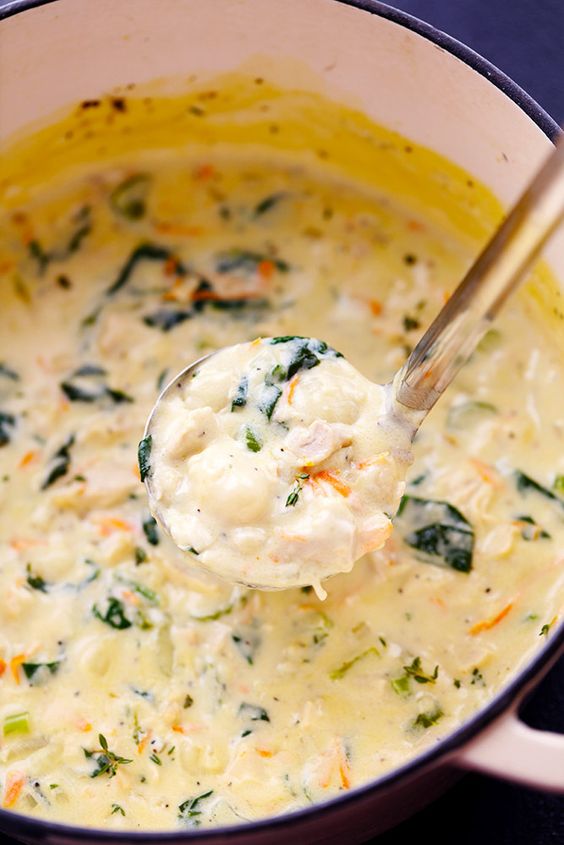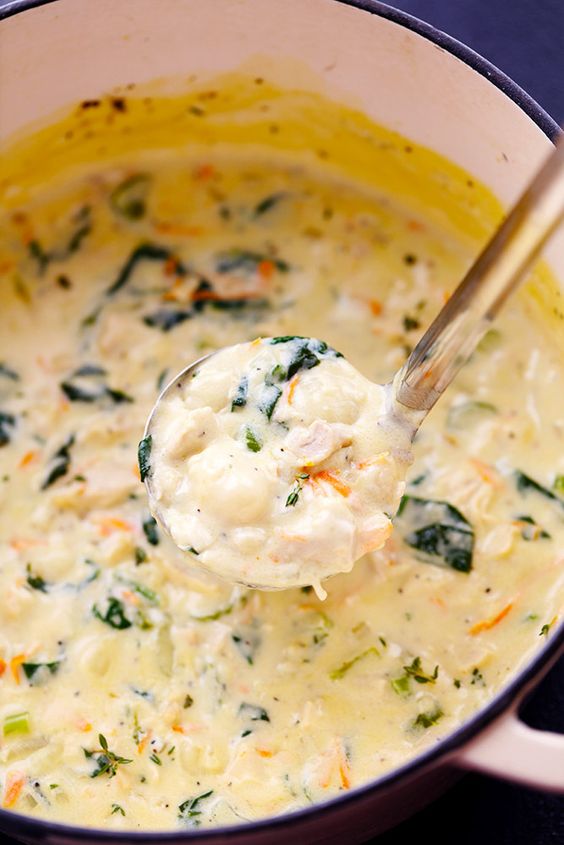 Creamy Chicken Gnocchi Soup (Olive Garden copycat recipe!) from The Recipe Critic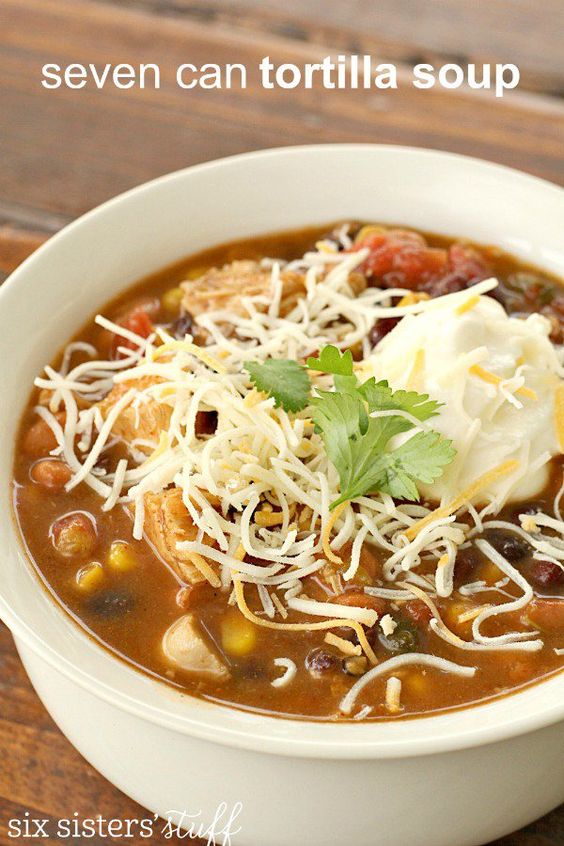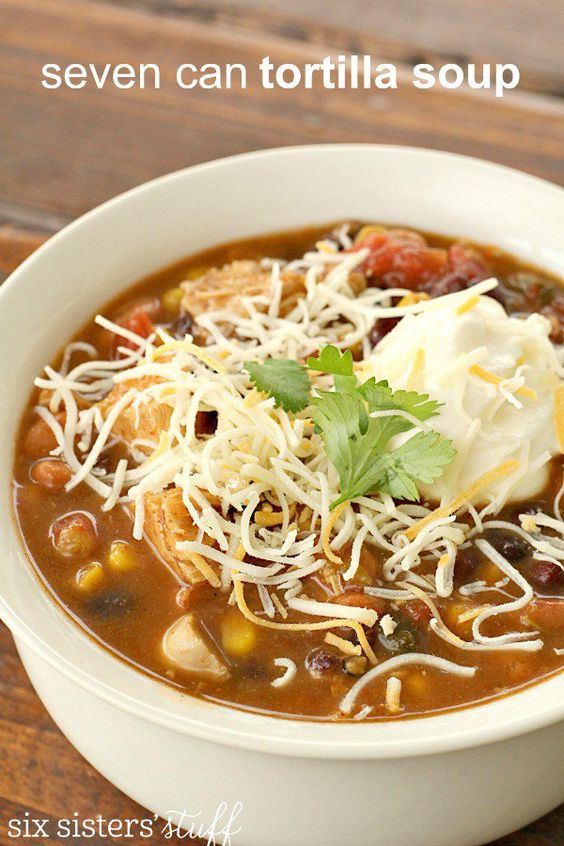 Seven Can Tortilla Soup from Six Sisters' Stuff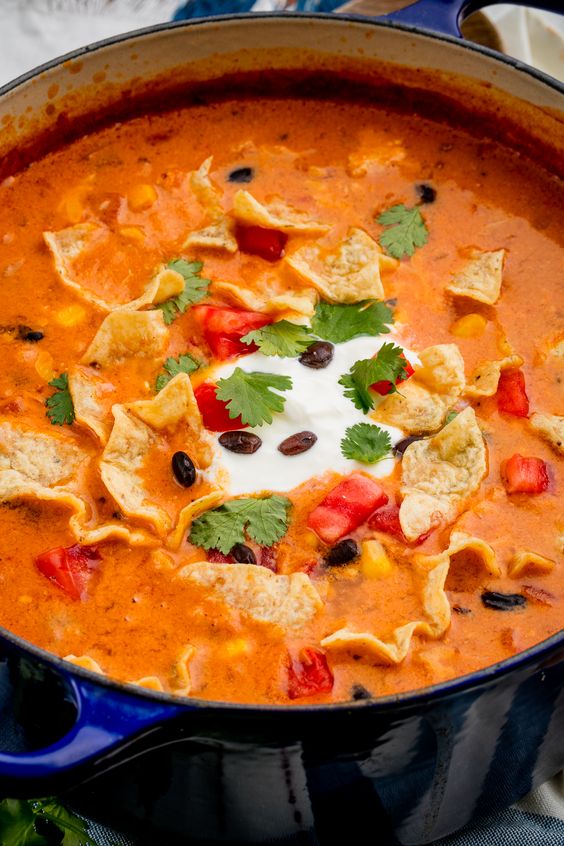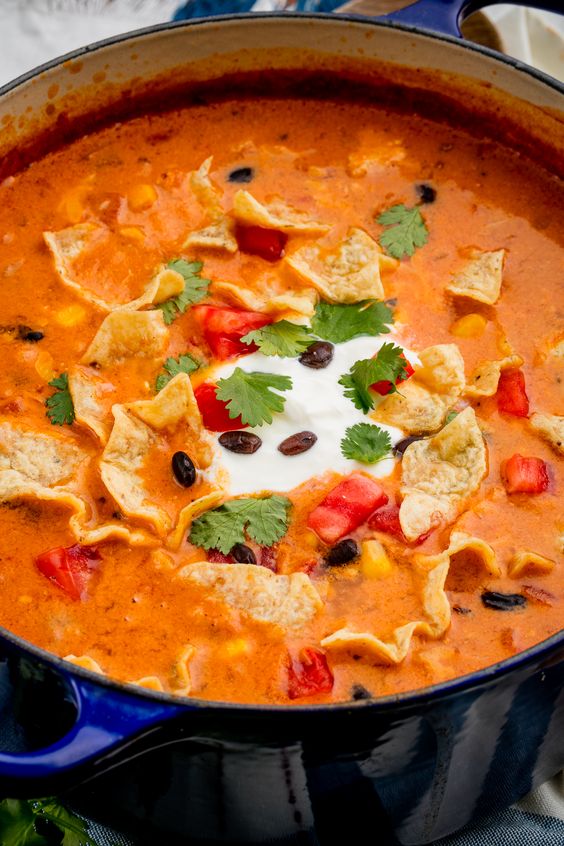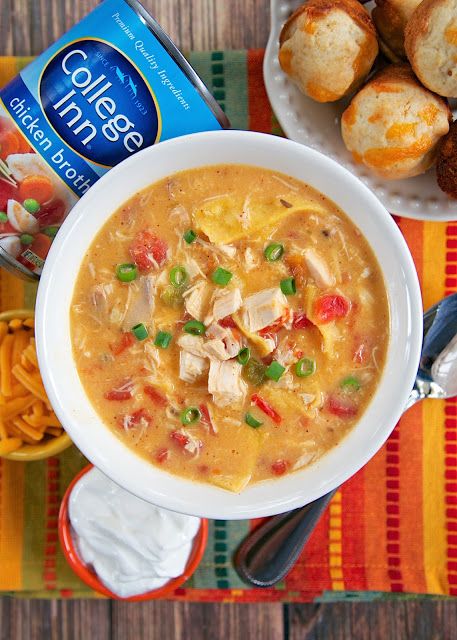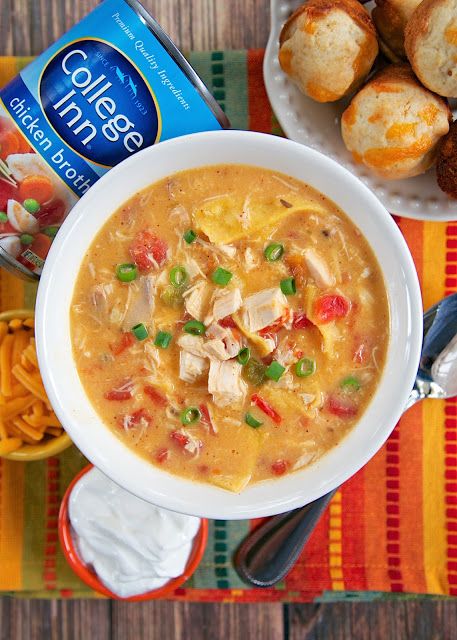 King Ranch Chicken Soup from Plain Chicken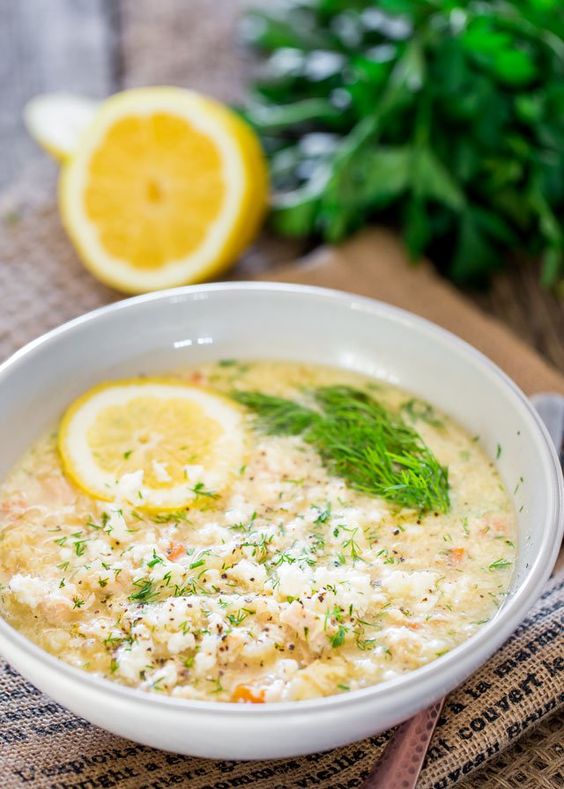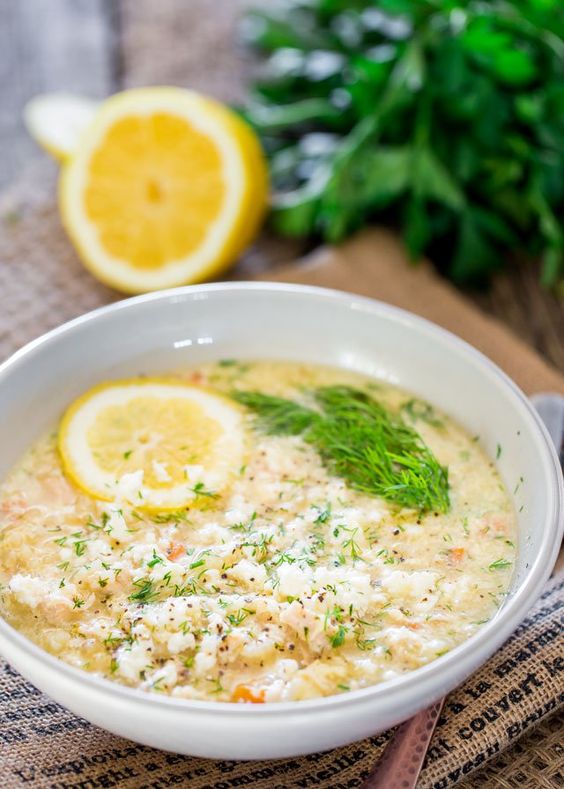 Lemon and Rice Chicken Soup from Jo Cooks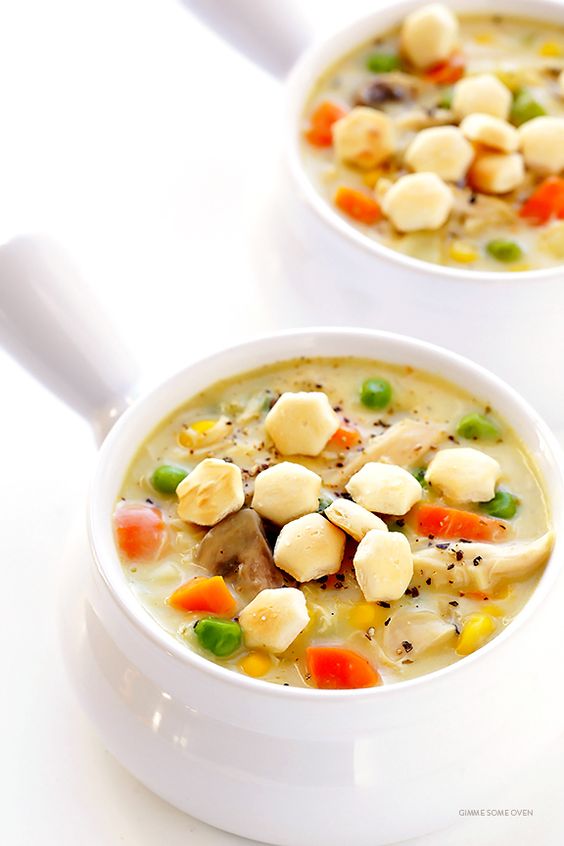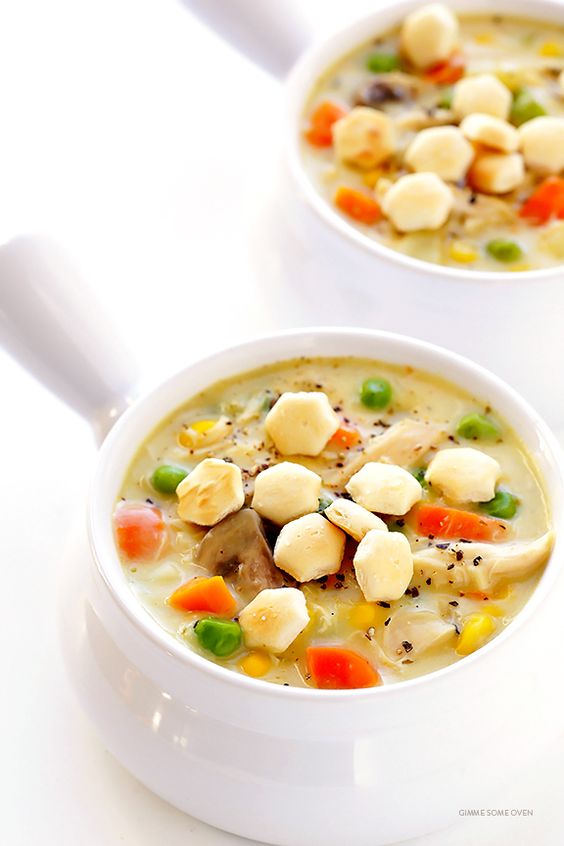 Chicken Pot Pie Soup from Gimme Some Oven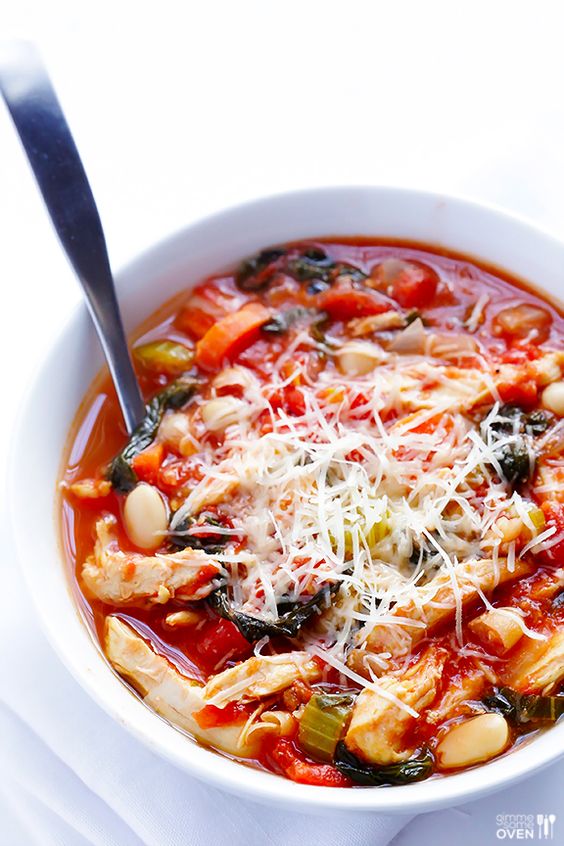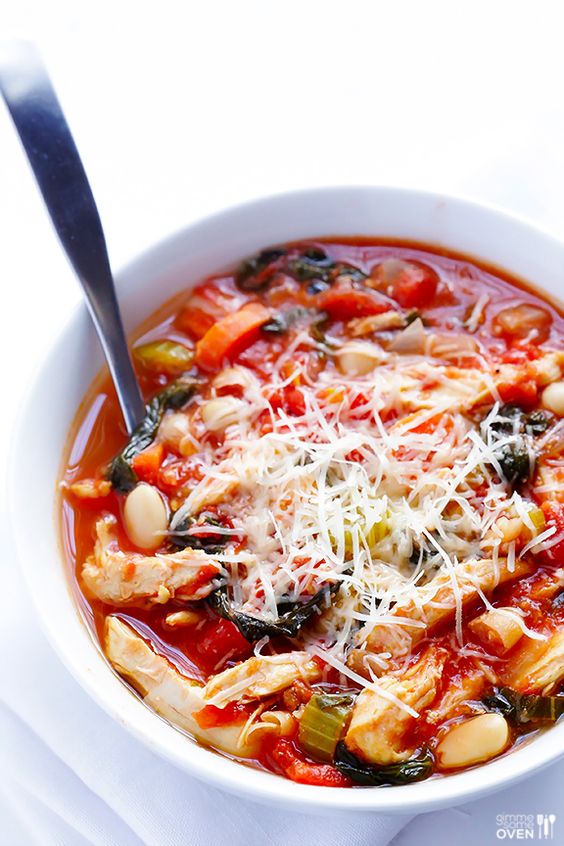 Tomato Basil Chicken Stew from Gimme Some Oven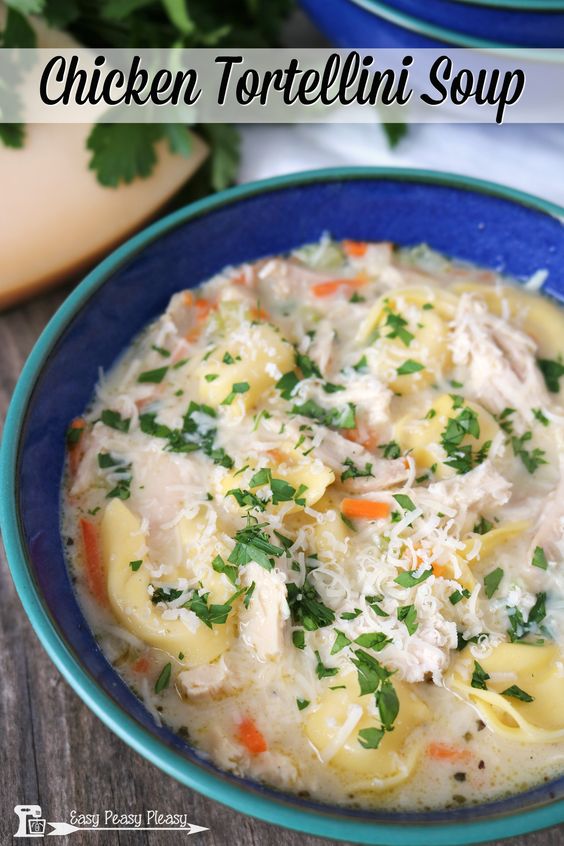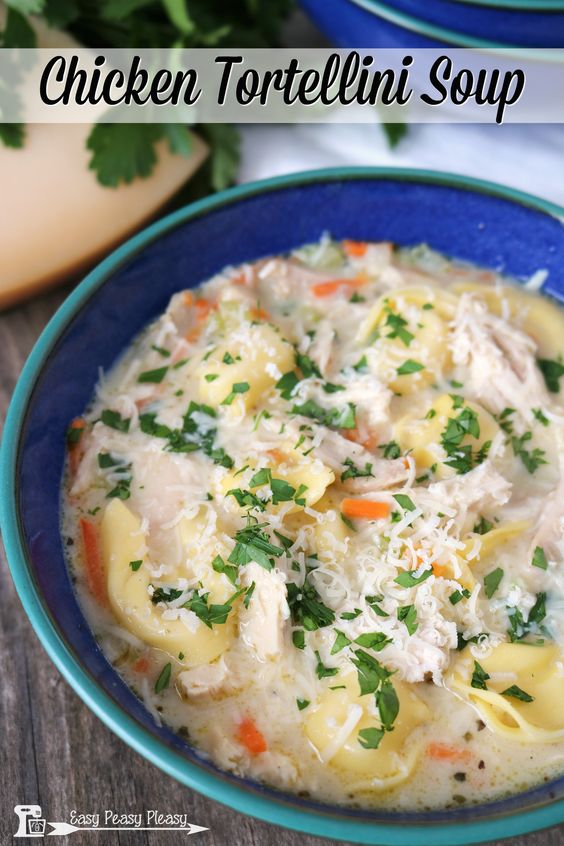 Chicken Tortellini Soup from Easy Peasy Pleasy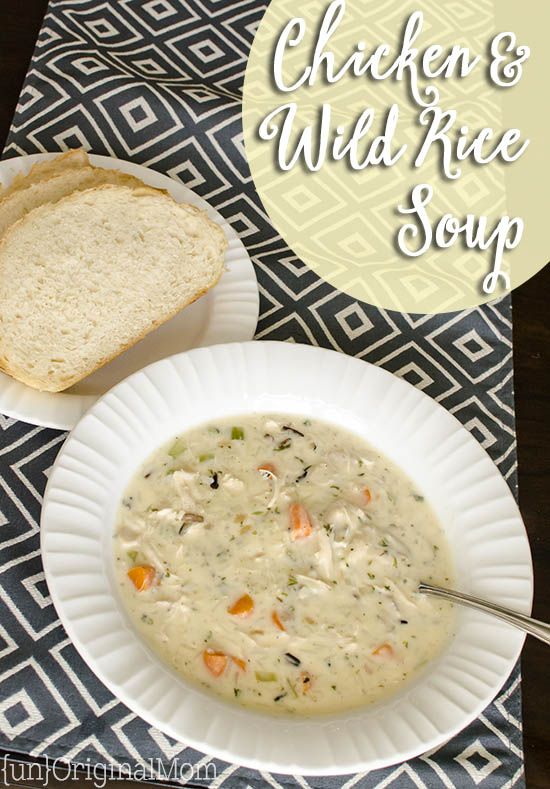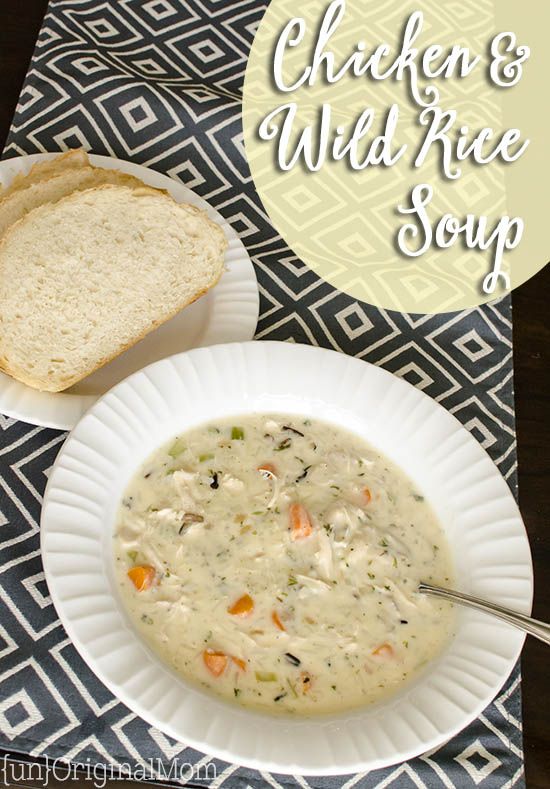 Easy Chicken and Wild Rice from me!
(This is a family favorite…I make it at least once a month!)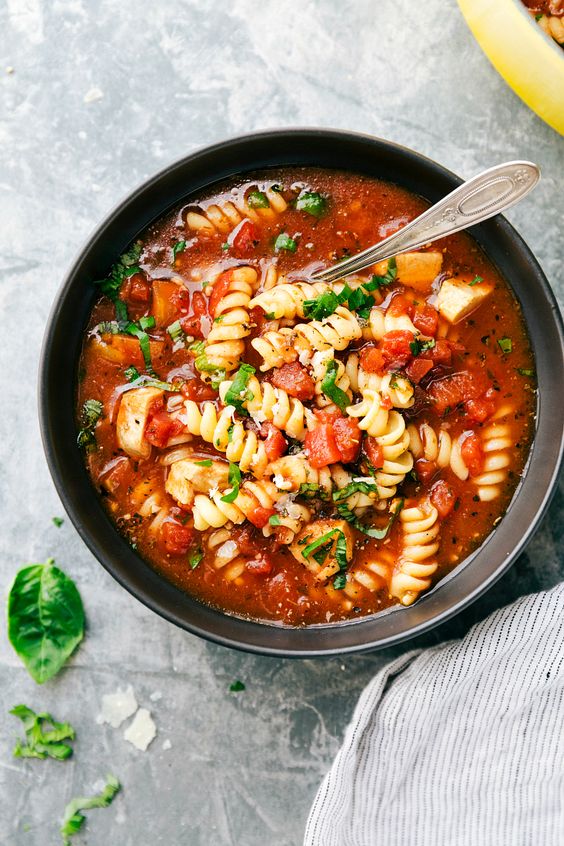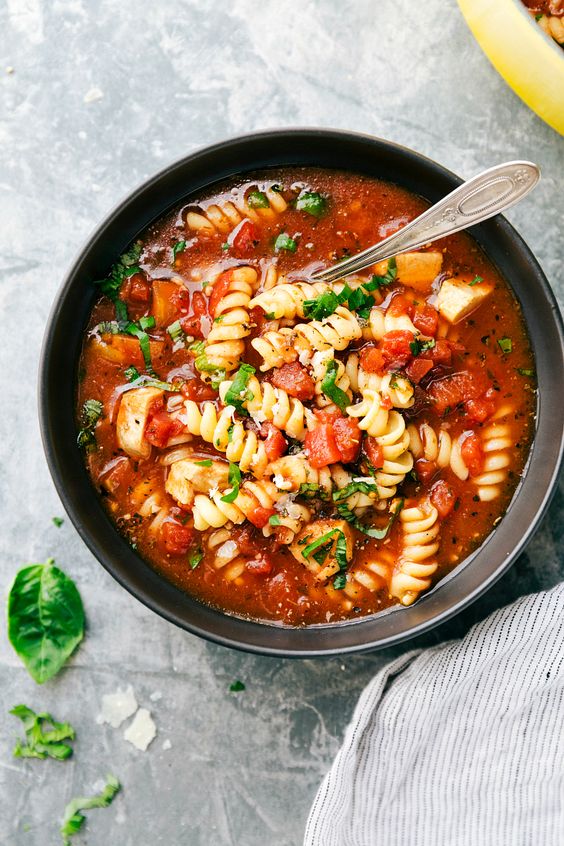 20 Minute Chicken Parmesan Soup from Chelsea's Messy Apron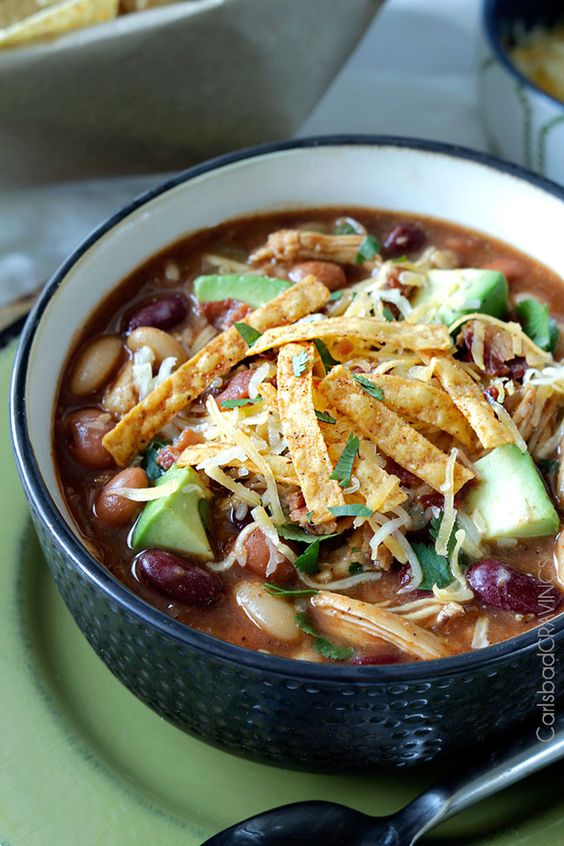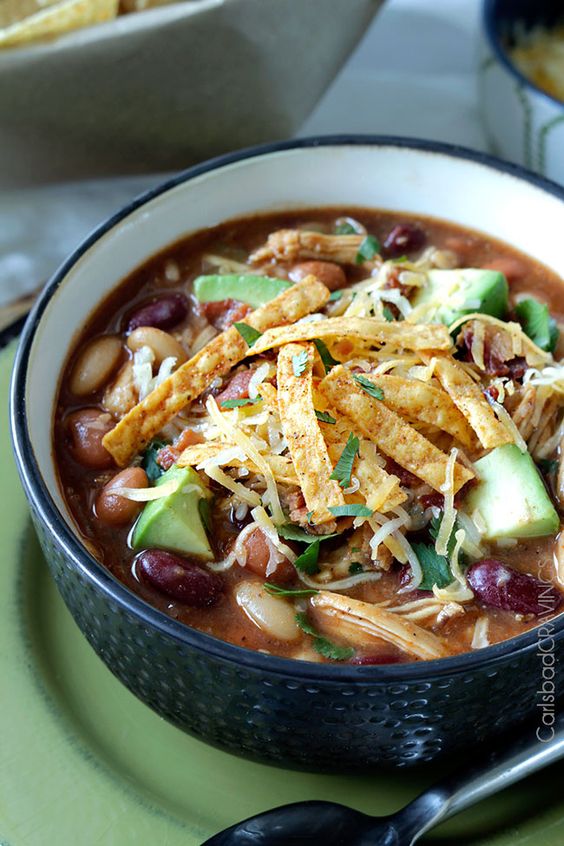 Smoky BBQ Chicken Chili from Carlsbad Cravings
(use the stove top version for already cooked shredded chicken)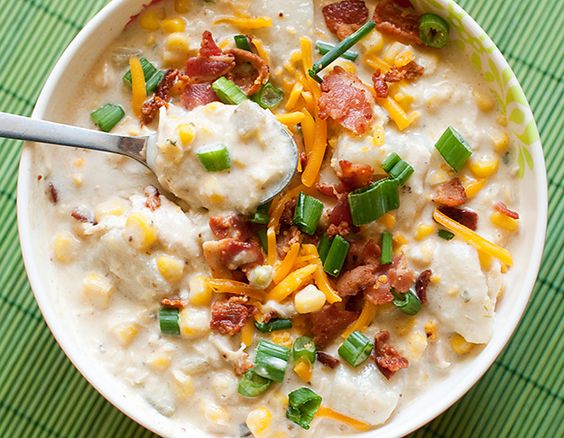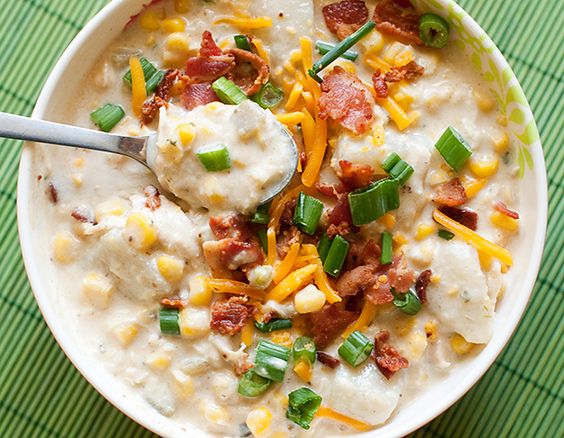 Chicken Corn Chowder from Buns in My Oven
(This is another family favorite and one of the first things I ever blogged about! See my recipe tweaks and review here.)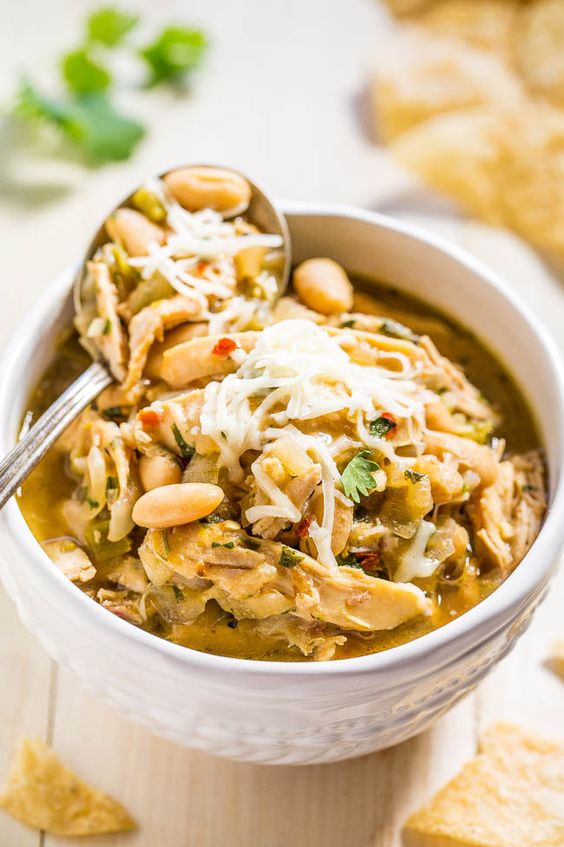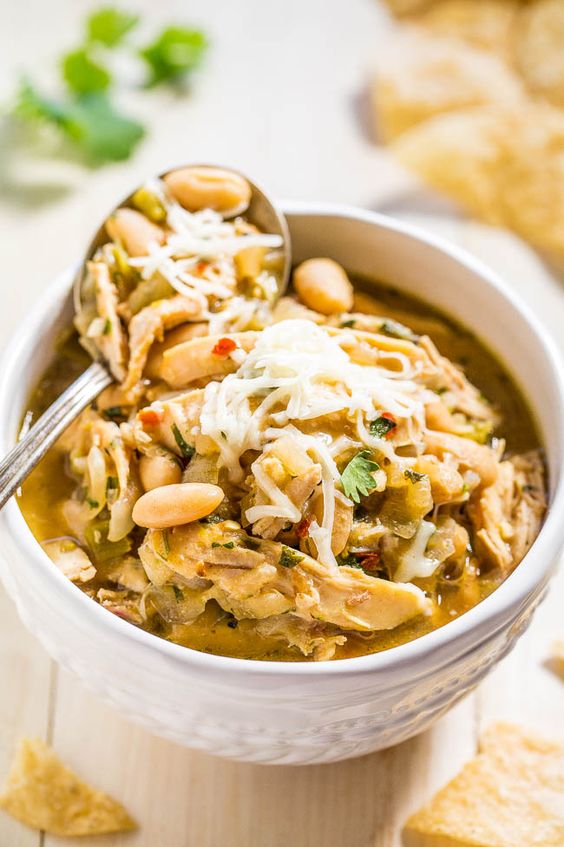 Easy 30-Minute Homemade White Chicken Chili from Averie Cooks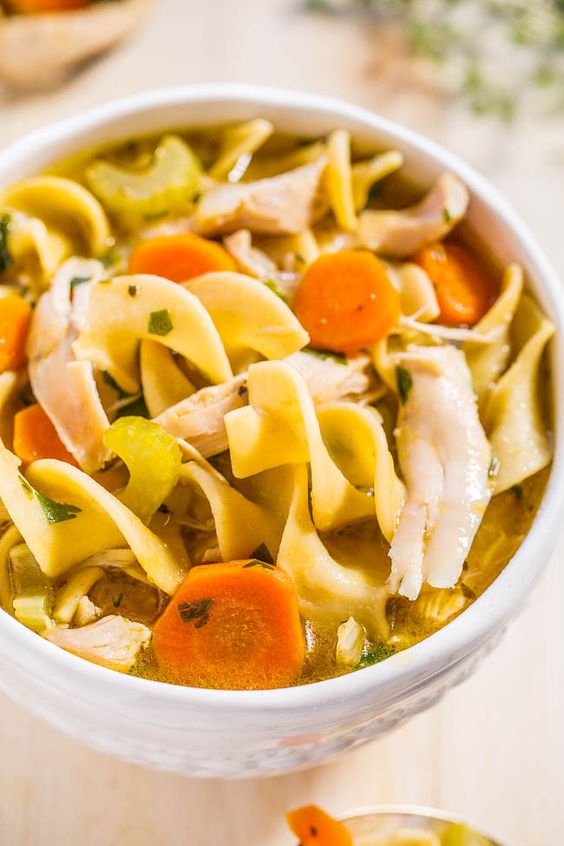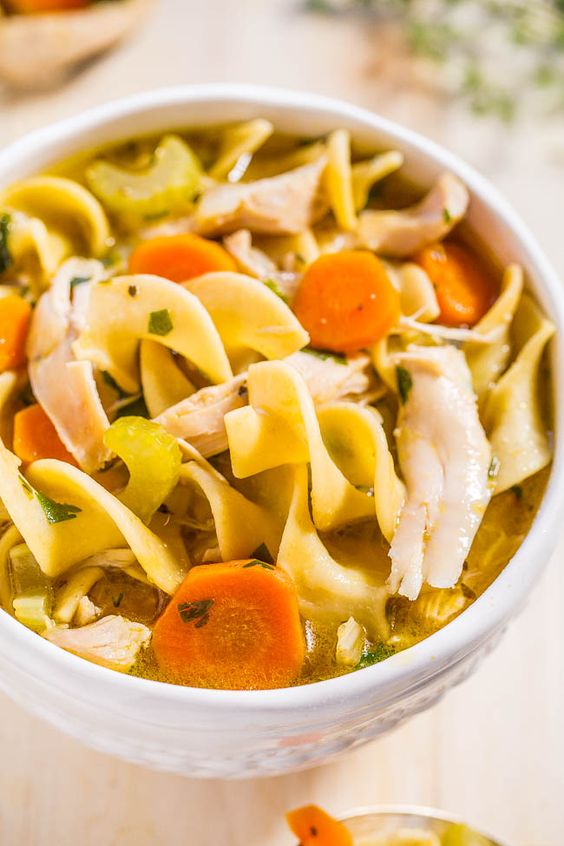 Easy Homemade Chicken Noodle Soup from Averie Cooks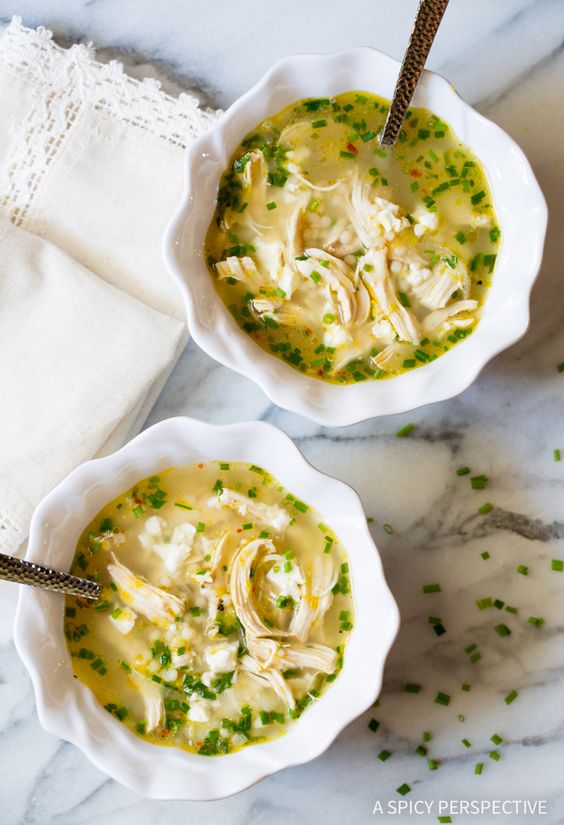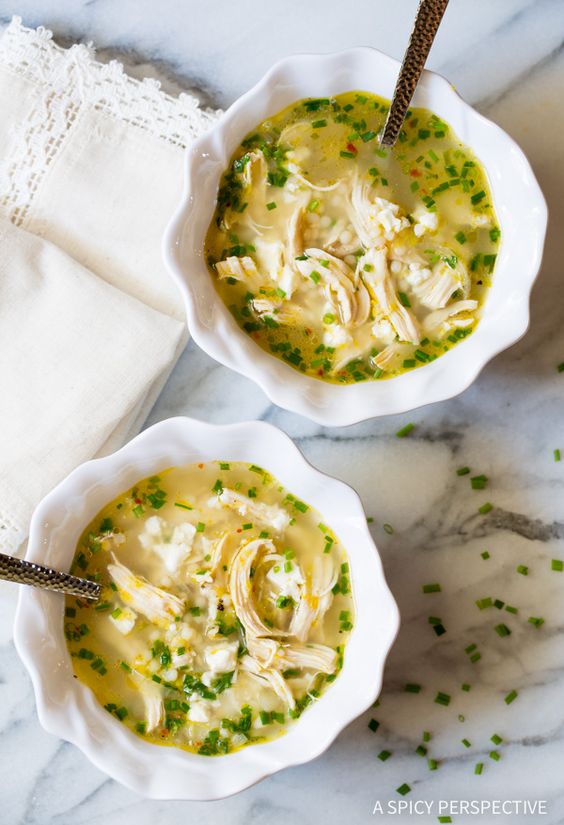 Greek Lemon Chicken Soup from A Spicy Perspective
Add even more rotisserie chicken recipes to your arsenal with these 20 one-dish dinners to make with leftover rotisserie chicken!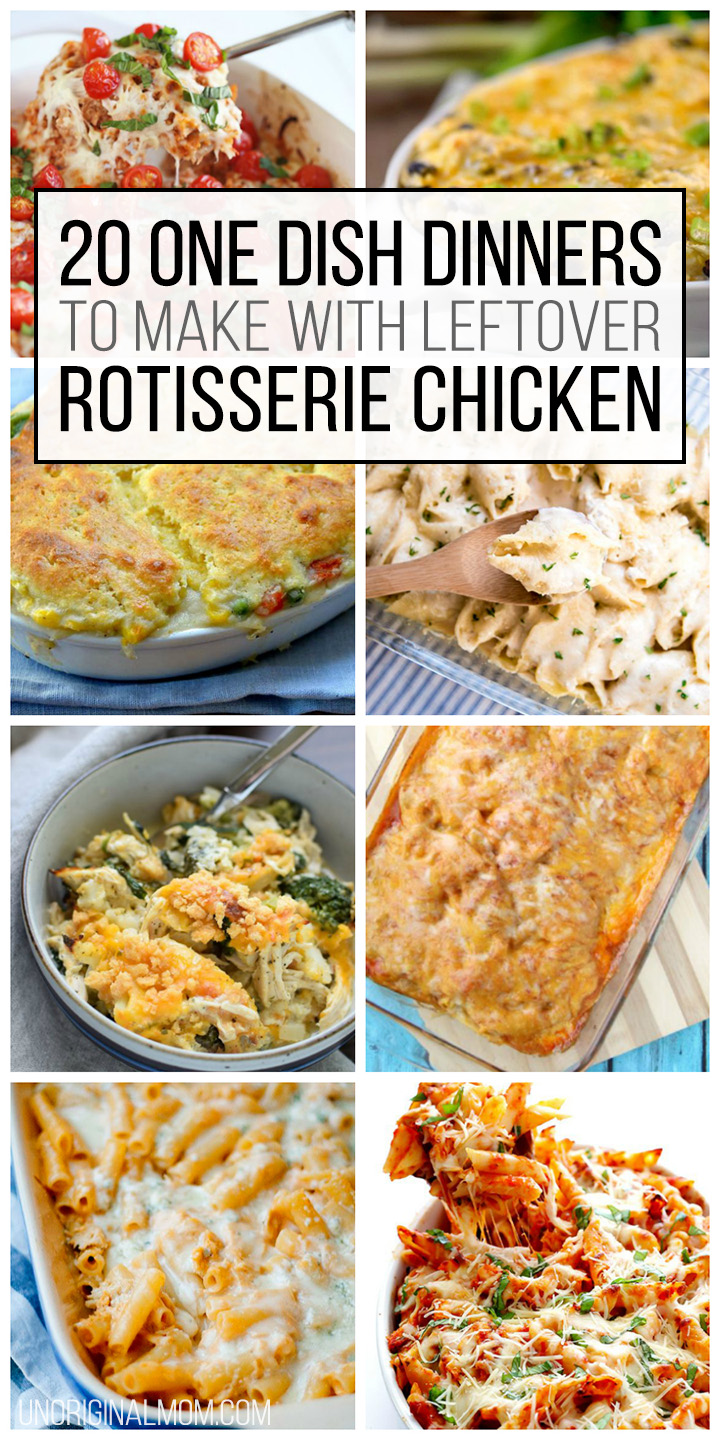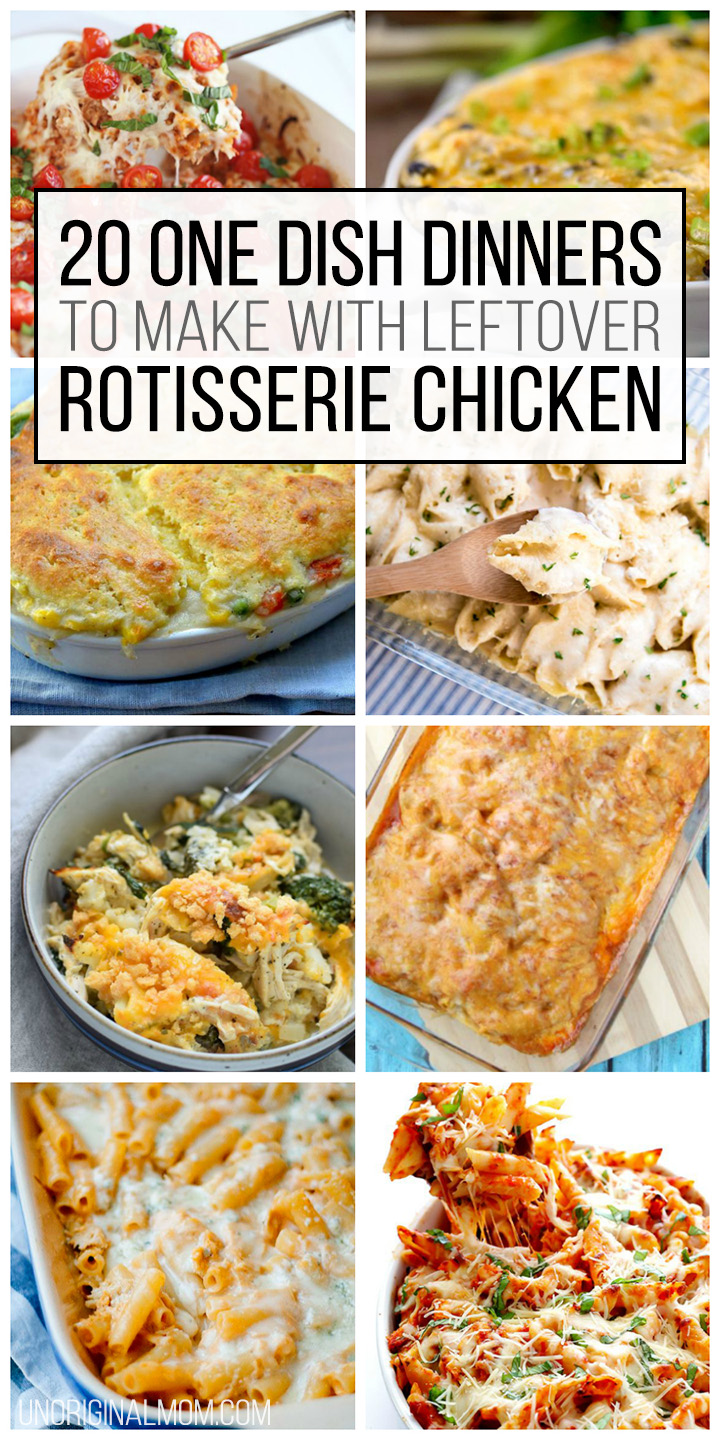 And be sure to learn how to get the absolute biggest bang for your buck with rotisserie chickens by reading up on my freezer meal prep tips here.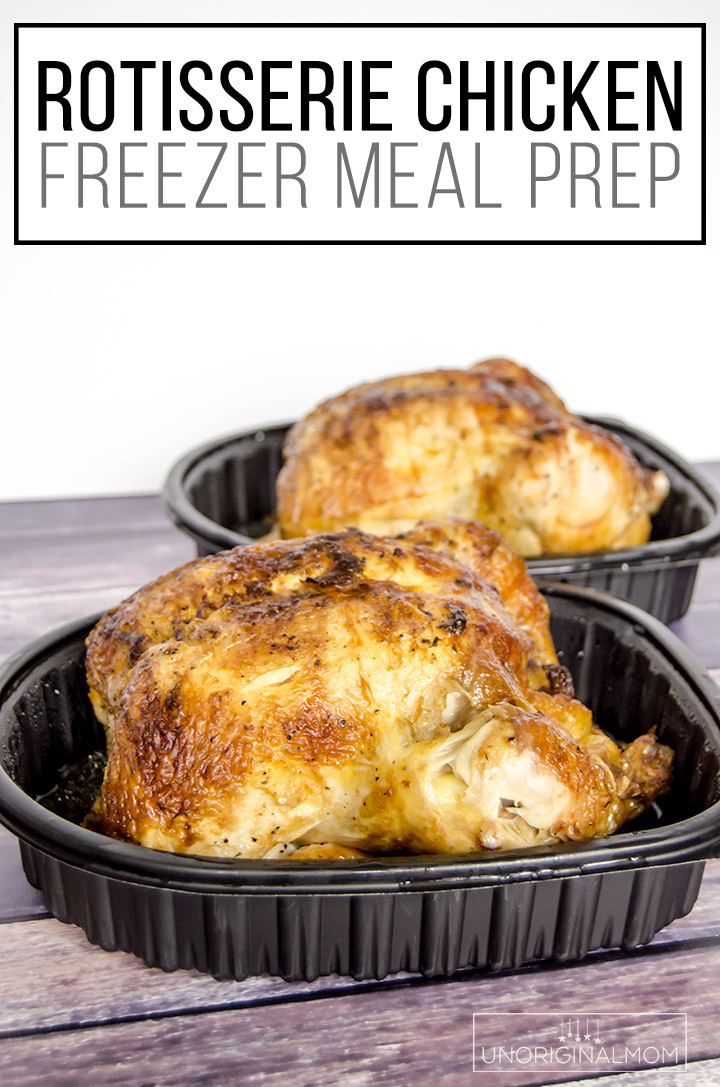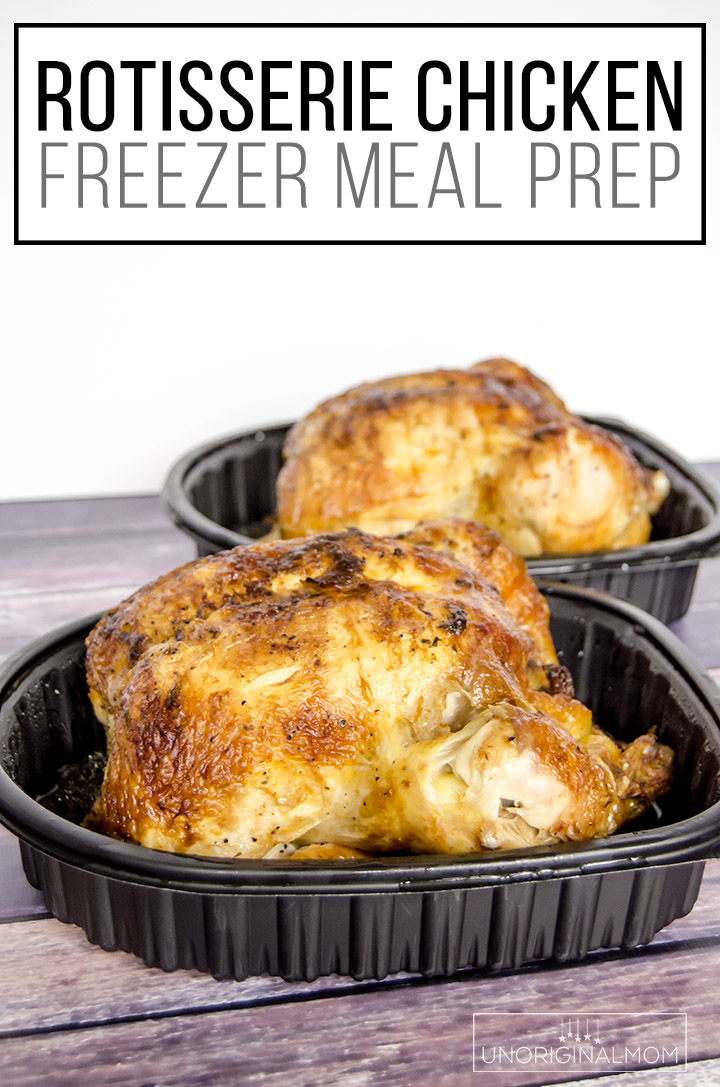 Get your copy of my FREE meal planning binder!
Sign up to get a free copy of my meal planning system - an 11 page printable meal planning binder, complete with a pantry inventory, shopping list, and more to help get on top of your menu each week!