This was a Pinterest find, from the blog Buns in My Oven. You can find the recipe as it was originally posted here.
The verdict…WINNER!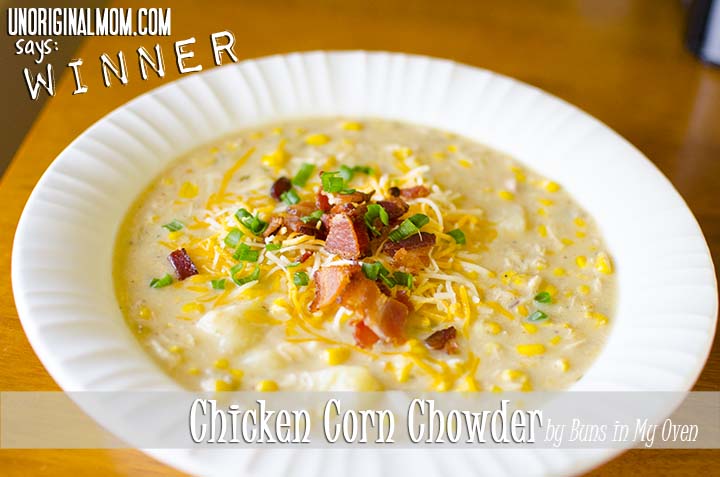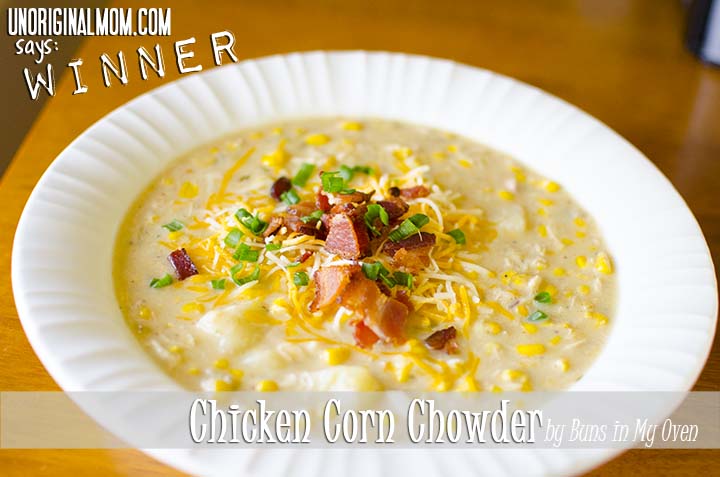 I've made this soup two different times now, and it is delicious!! The first time I made it was for a potluck, and I had several people ask for the recipe (the ultimate potluck compliment!). AND, it's really pretty easy! I used a rotisserie chicken, as suggested, which made it even easier. I made it in the middle of winter, so I used canned corn, but I'm sure it would be even yummier with fresh corn off the cob. The green chili and cayenne powder give it a nice kick – not too spicy (and you can decide how much of a kick to give it by how much cayenne you put in), but enough to make it a little something different. It's creamy and full of flavor. Serve it up with a salad and some crusty bread, and you've got a great meal!


Get your copy of my FREE meal planning binder!
Sign up to get a free copy of my meal planning system - an 11 page printable meal planning binder, complete with a pantry inventory, shopping list, and more to help get on top of your menu each week!