So last month I shared this post over on Uncommon Designs…but it's such an easy and effective tip, I wanted to make sure you didn't miss it!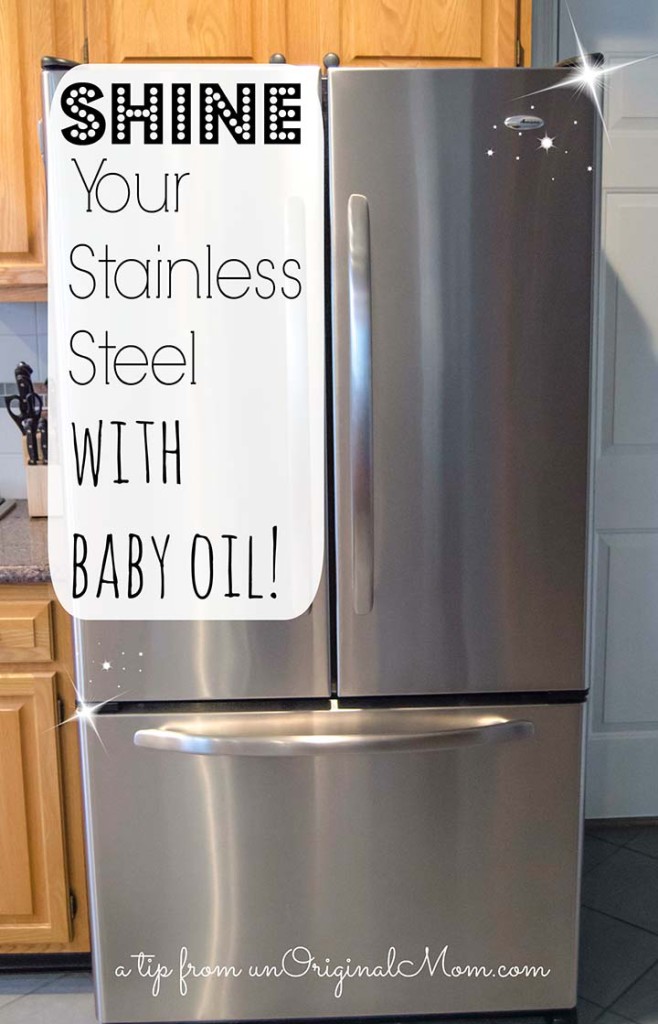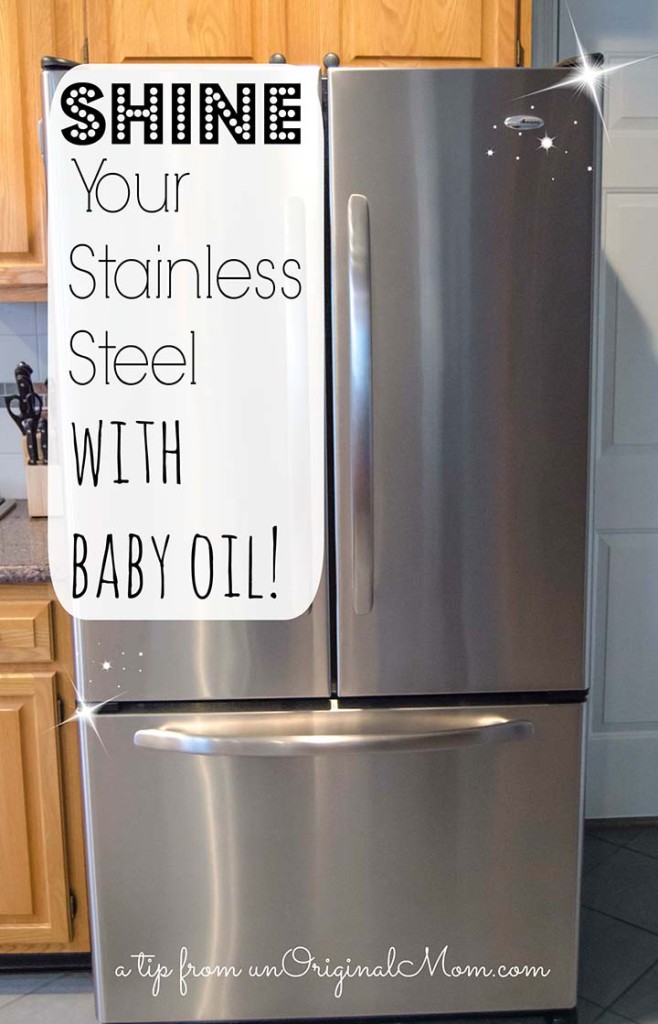 We recently moved to a house with a beautifully renovated kitchen, complete with FOUR stainless steel appliances (5 if you count the gas range!).  I'd never had to clean stainless steel before in my life, let alone so much of it!  I tried my darnedest to avoid smudging up the surfaces and put off the cleaning as long as I could, but of course, it wasn't long after we moved in that the fridge looked like this: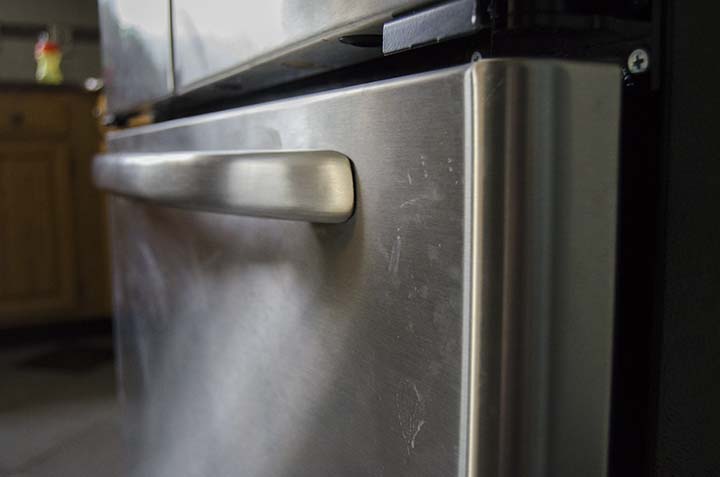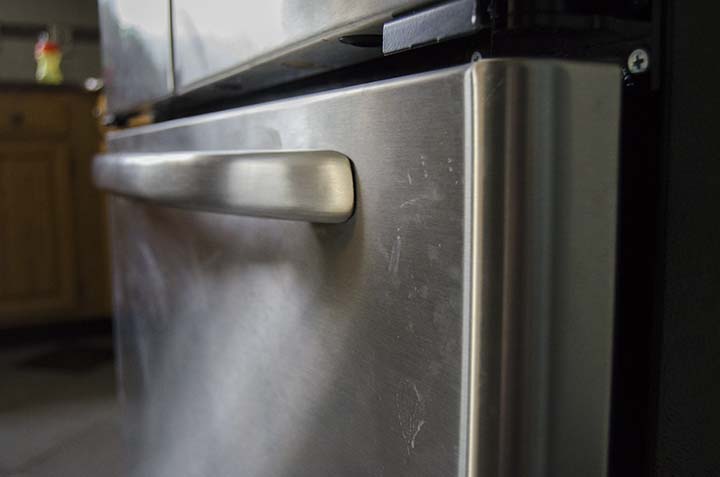 But when the culprit is so cute, there's not much to be done about it!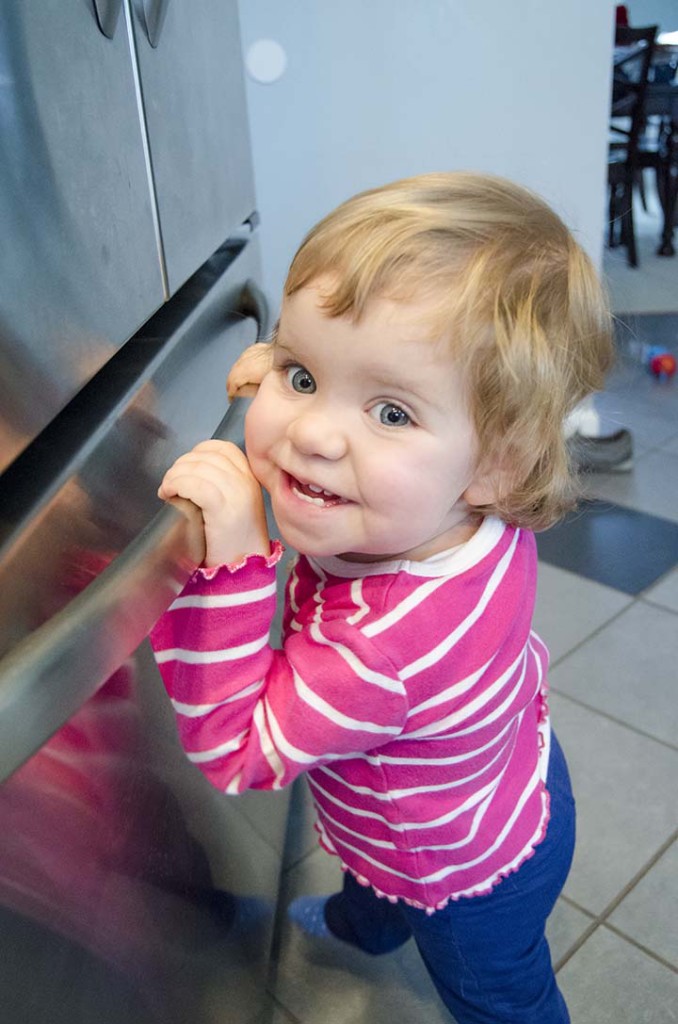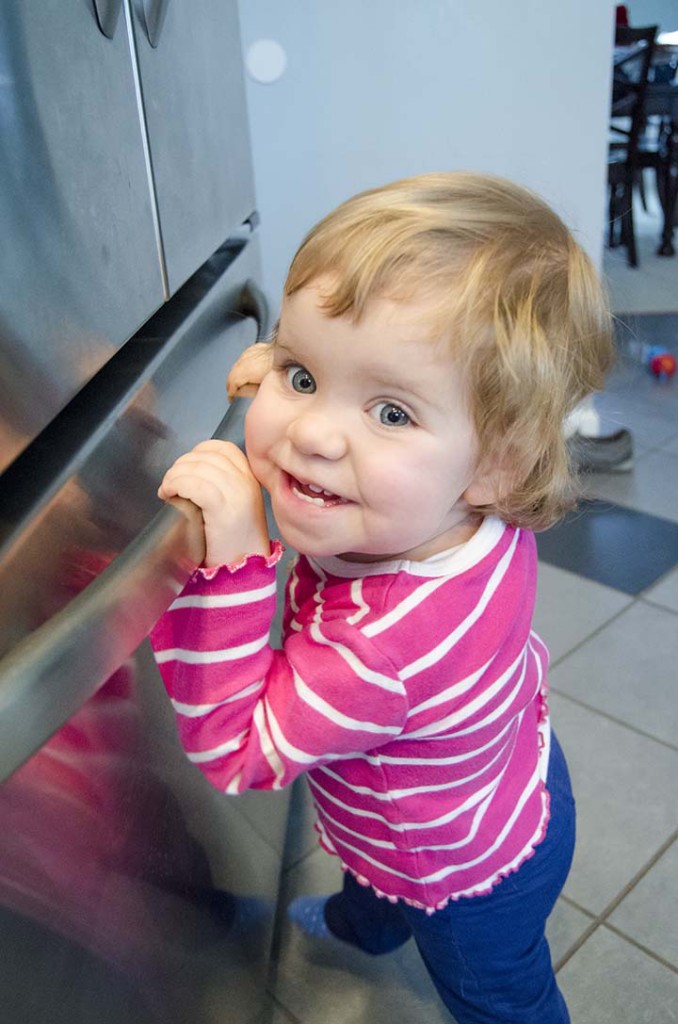 Then, a friend shared a tip with us that he'd heard from a salesman at an appliance store – use mineral oil to shine stainless steel.  He swore by it, and said not only did it work to shine the surface, it actually helped to keep it shiny and repel fingerprints and smudges.
BUT, we didn't have any mineral oil, and I wasn't even sure exactly what it was or where to buy it…so I figured I'd try baby oil instead!  A quick Google search led me to discover that this had indeed been done before with success, so I was excited to give it a try!  (Don't have any baby oil? You can try olive oil instead!)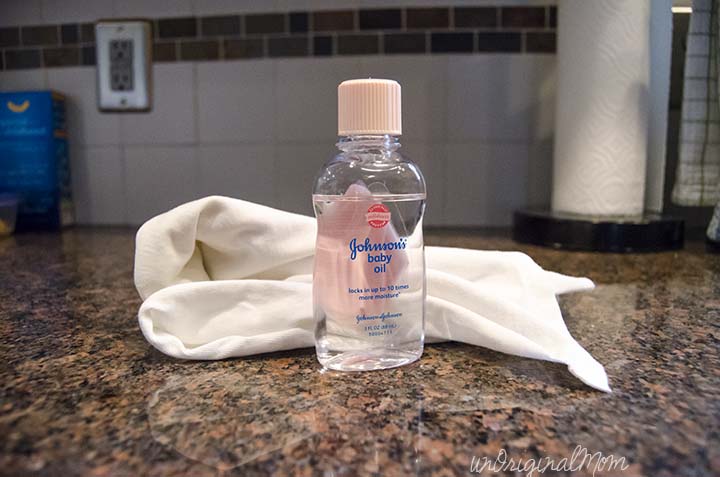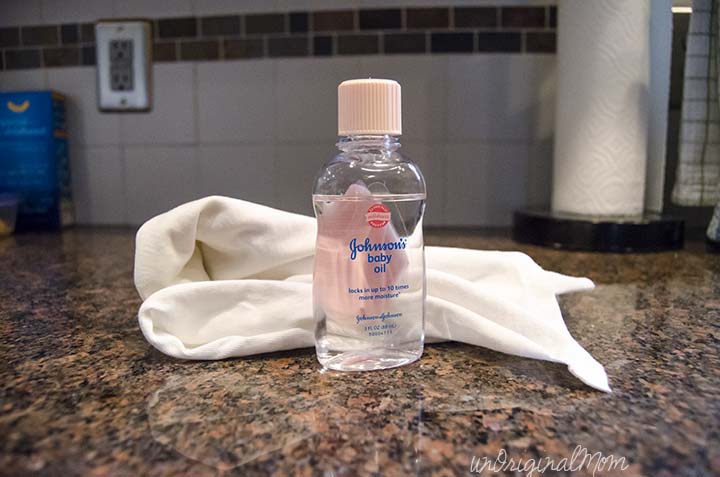 First, wipe down your appliances with a soft, wet rag. The baby oil will shine the surface, but won't really clean any significant grime off of it. For really tough grime, try adding a little bit of vinegar to the wet rag. Don't worry about any watermarks left behind by the rag, we'll take care of those!
Then you need baby oil and a dry, soft cloth. A microfibre cloth is preferable, but I didn't have any on hand so I used an old soft cotton t-shirt.
Put some baby oil on your cloth and then wipe it on in the direction of the grain of the stainless steel.  (What? You didn't know that stainless steel has a grain? Yeah, I didn't either. Look closely and you'll see that there are lots of tiny little lines all going in the same direction – can you see that mine go side to side?  Wipe parallel to the the tiny lines and not perpendicular to them, otherwise you risk scratching the surface.)  Then, using almost NO pressure at all, turn your cloth over to the dry side and softly buff the oil off.  I ended up with a couple of streaks on my first pass, but I went over it again with some more oil and got that perfect sparkling shine I was looking for.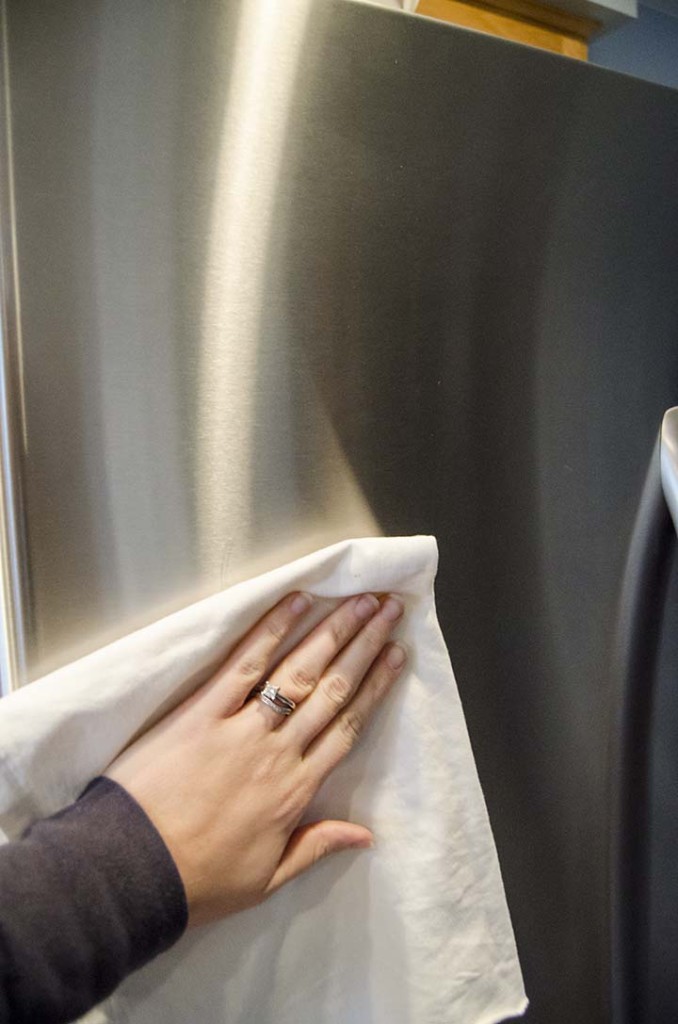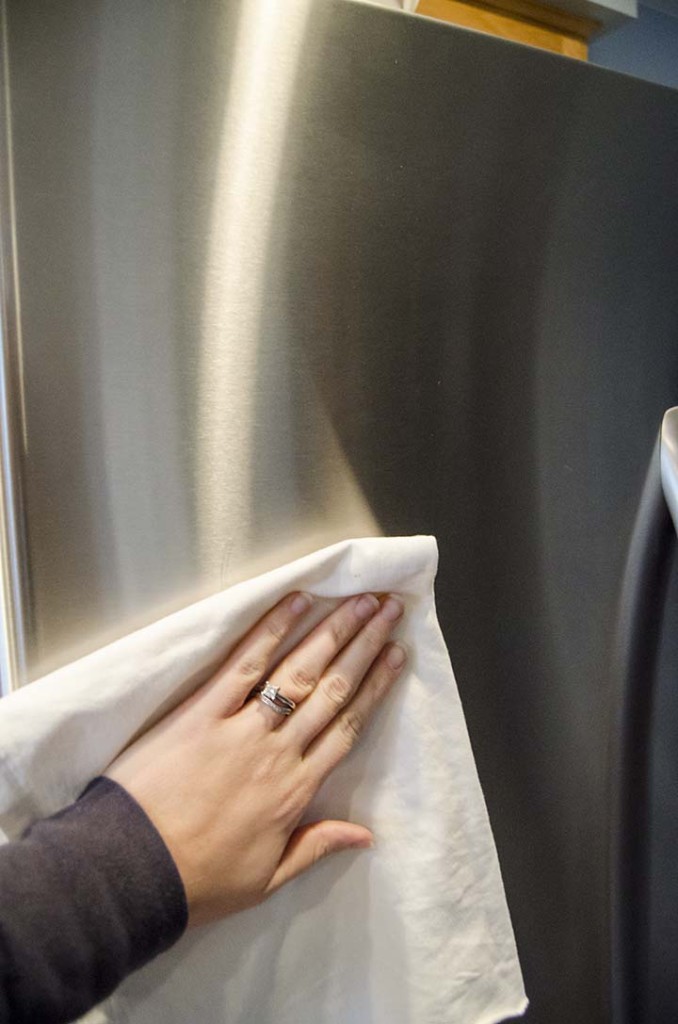 Now, step back and admire the sparkle!  Ahhh, isn't that nice?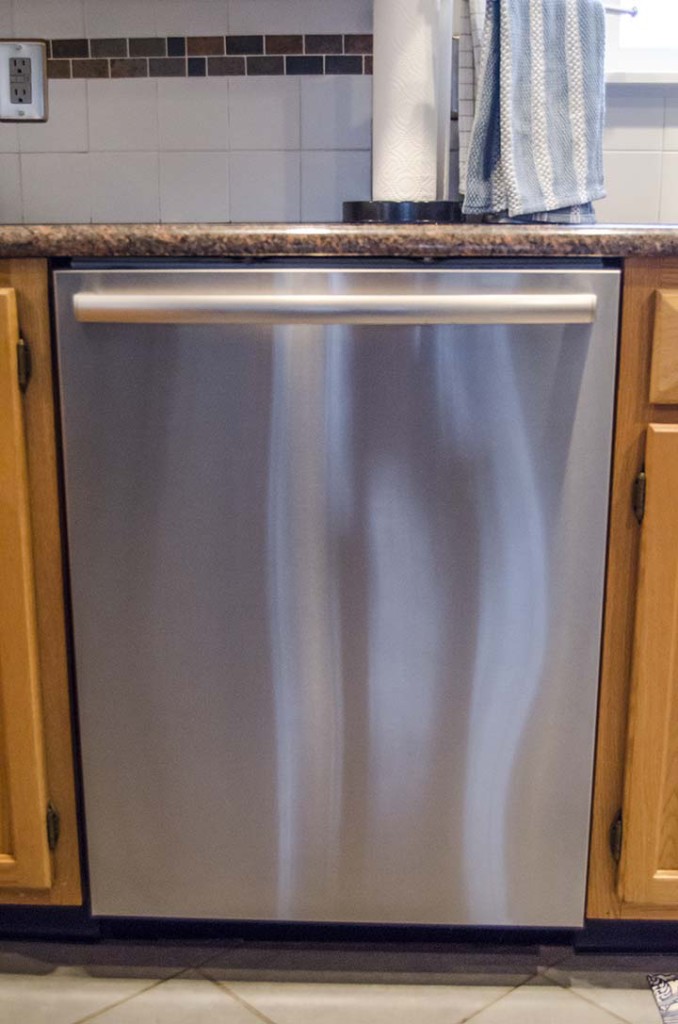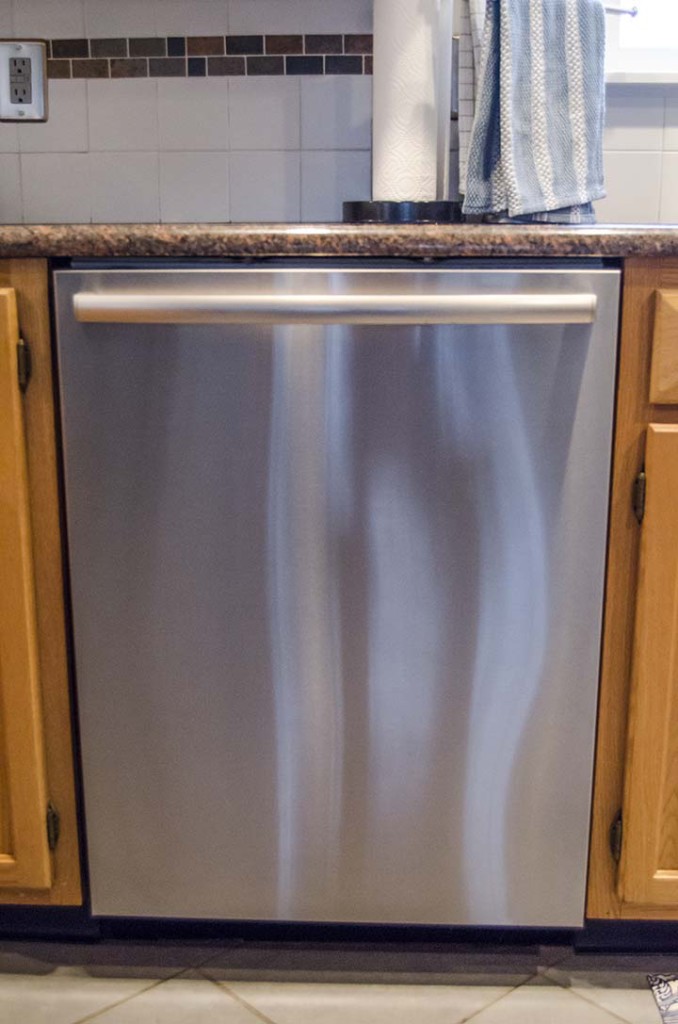 And the best part, I've found that this method actually does repel those little munchkin fingerprints! (And I love that it's totally safe for her – yay for chemical-free cleaning!)
I easily shined my fridge, dishwasher, oven, and microwave in less than 30 minutes.  Totally worth it.  And it's amazing how even despite the dirty dishes on the counter (just pretend you can't see them in the reflection of the microwave) the whole kitchen looks so much cleaner!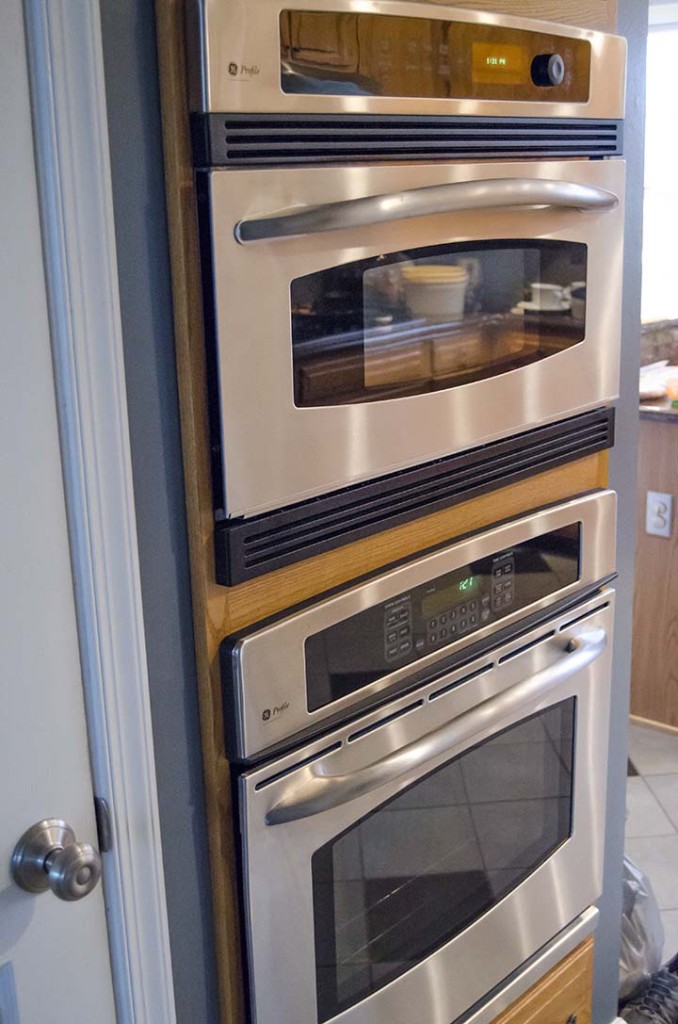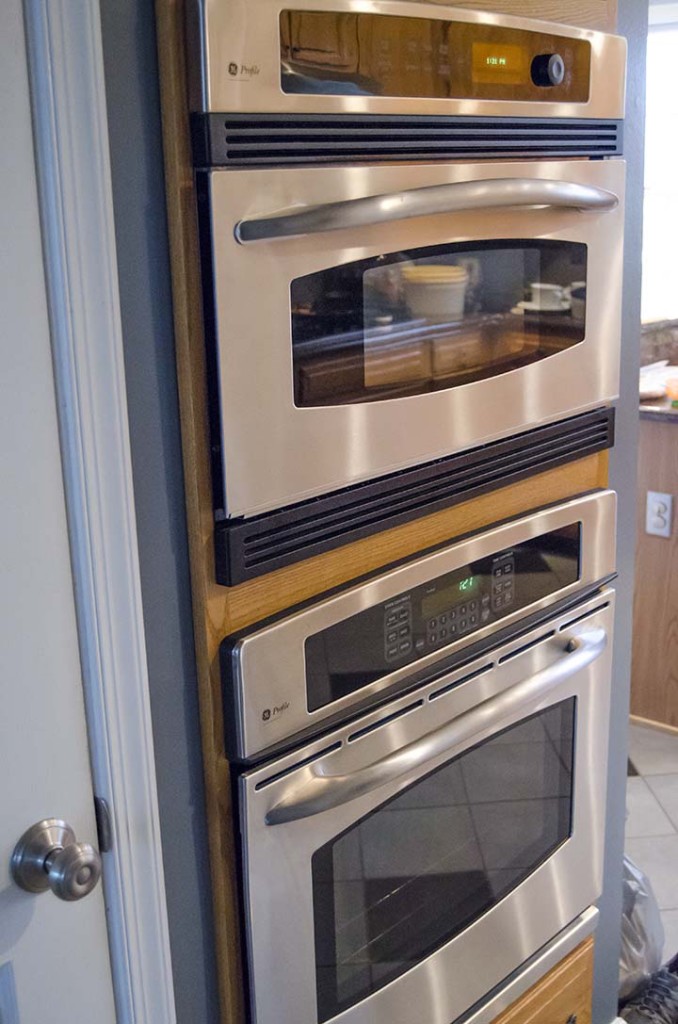 Do you have any tips for keeping your kitchen sparkling clean?  I'm always looking for great ideas and tips to inspire me…especially when it comes to cleaning!


Get your copy of my FREE meal planning binder!
Sign up to get a free copy of my meal planning system - an 11 page printable meal planning binder, complete with a pantry inventory, shopping list, and more to help get on top of your menu each week!