Today is my baby girl's first birthday!  It's hard to believe she's a whole year old today!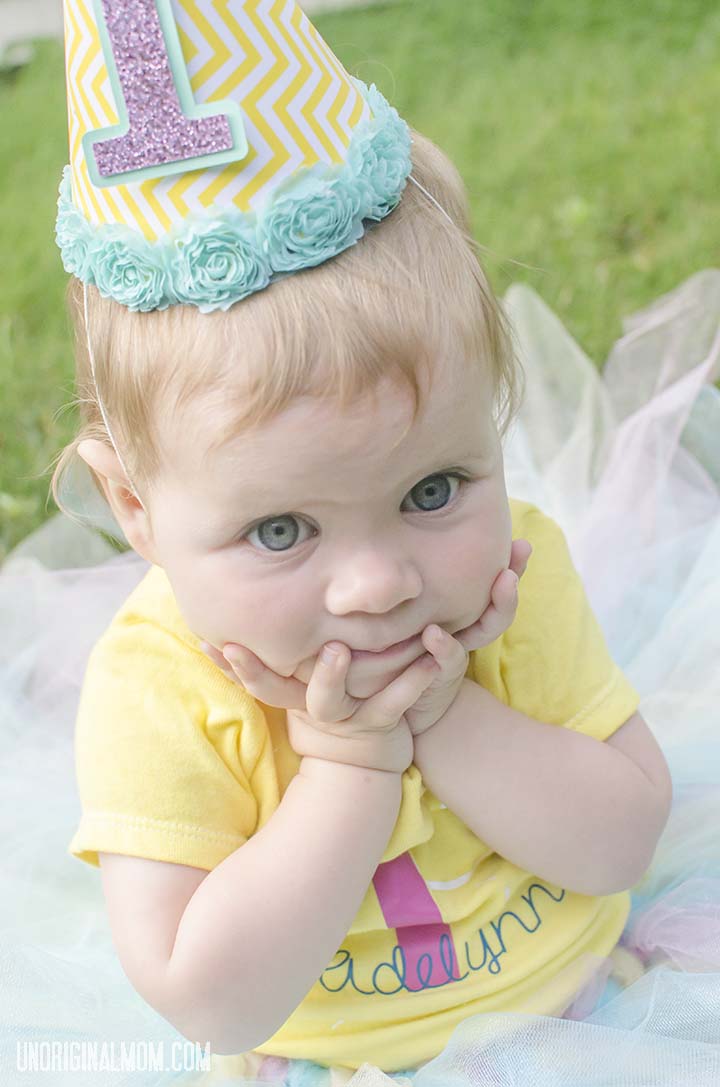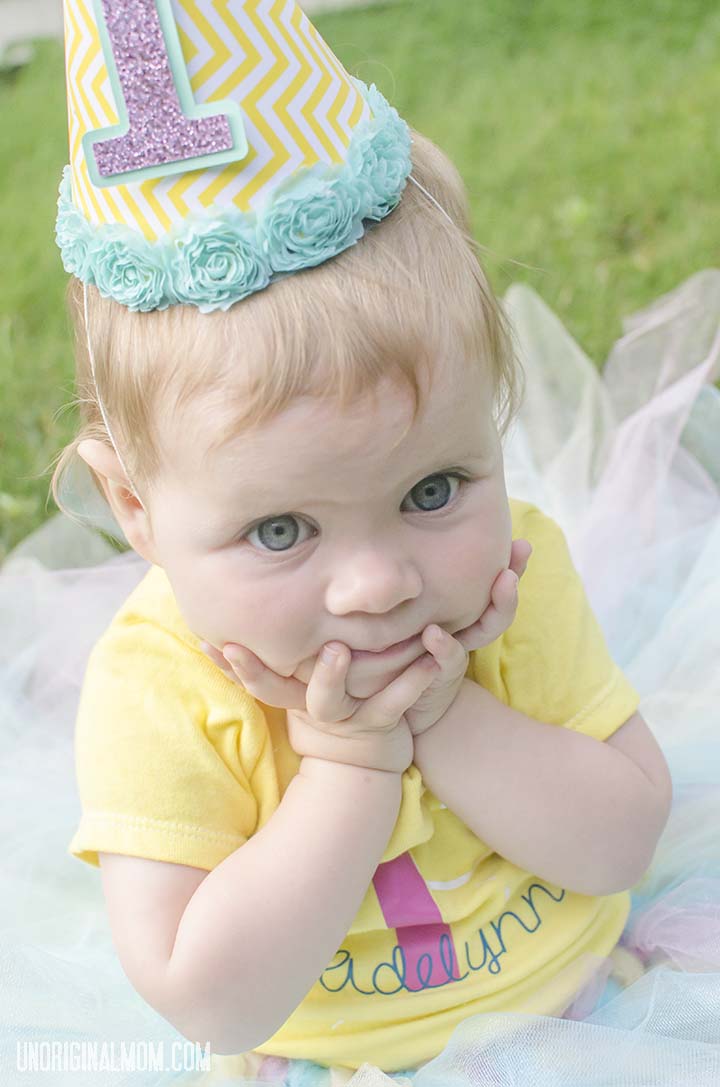 Maybe you've heard that we threw her a birthday party last weekend ;-)  We did a You Are My Sunshine themed party (check out my Pinterest inspiration board HERE), and it was a great success!  If you haven't already, take a look at the Cupcake Cones that I made for the party.  I'm hoping to put all of the party details into one big post sometime next week!
Since today is Addy's actual birthday, I thought I'd share with you the Birthday Board that I made for her.  I'd seen them on Pinterest and Etsy lots of places and thought I'd try my hand at creating one for her in Photoshop myself.  I am pretty pleased with how it turned out!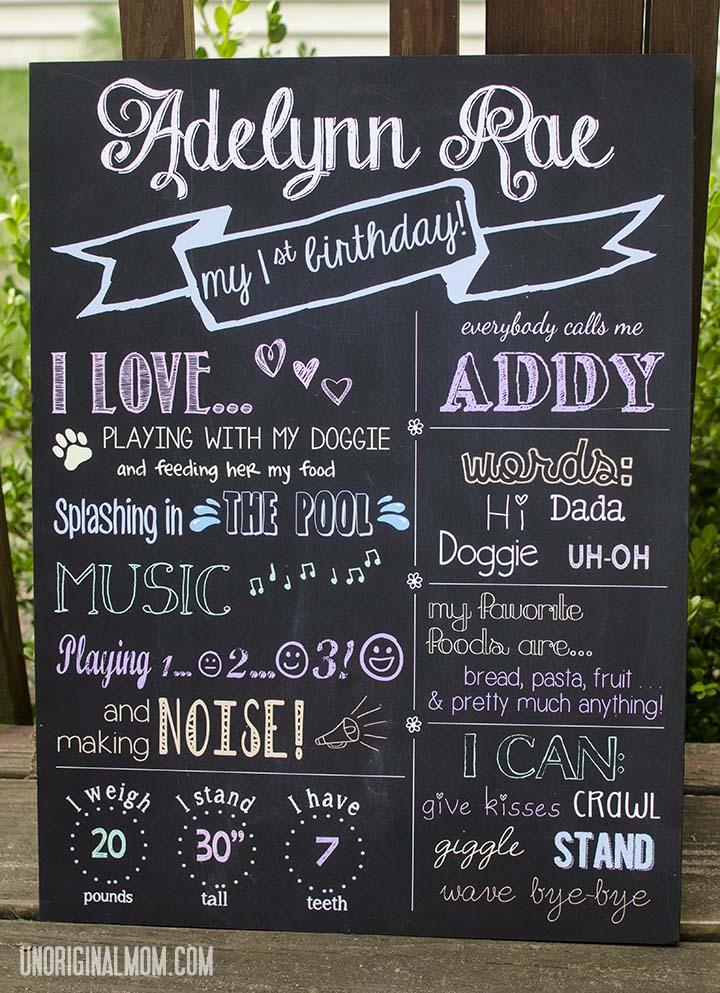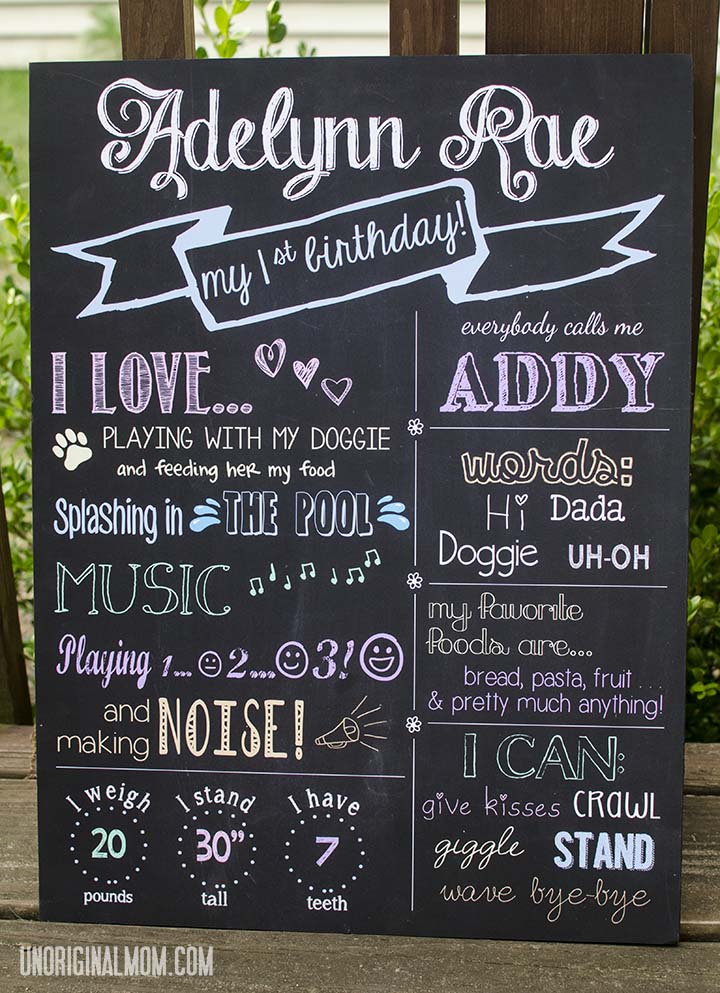 I used it as part of a photo display table at her party.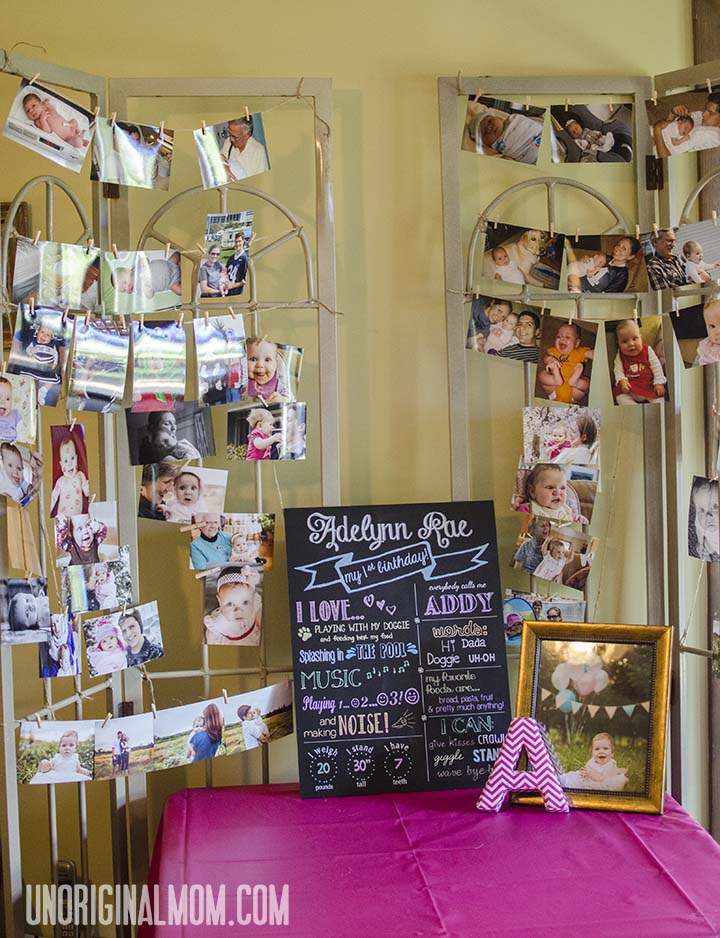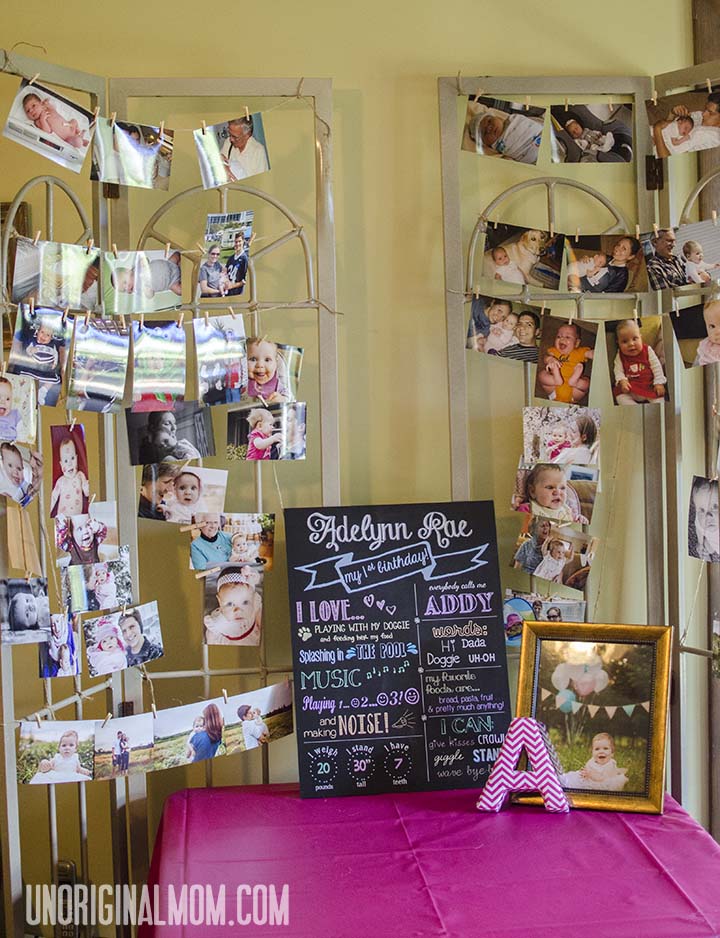 The onesie was a labor of love.  Though they are super-adorable, the personalized birthday onesies on Etsy were just more expensive than I could justify on an outfit that would be worn for a few hours, tops….so I set out to make one myself!  Of course, solid-colored onesies are nowhere to be found, so I dyed it myself using RIT dye in my washing machine.  It sounded intimidating at first…but it was SO easy!  Then I created the design and cut it out of iron-on vinyl (a Pick Your Plum deal from a few weeks ago!) and ironed it onto the onesie.  I was pleasantly surprised with how simple it was to complete, and how well it turned out!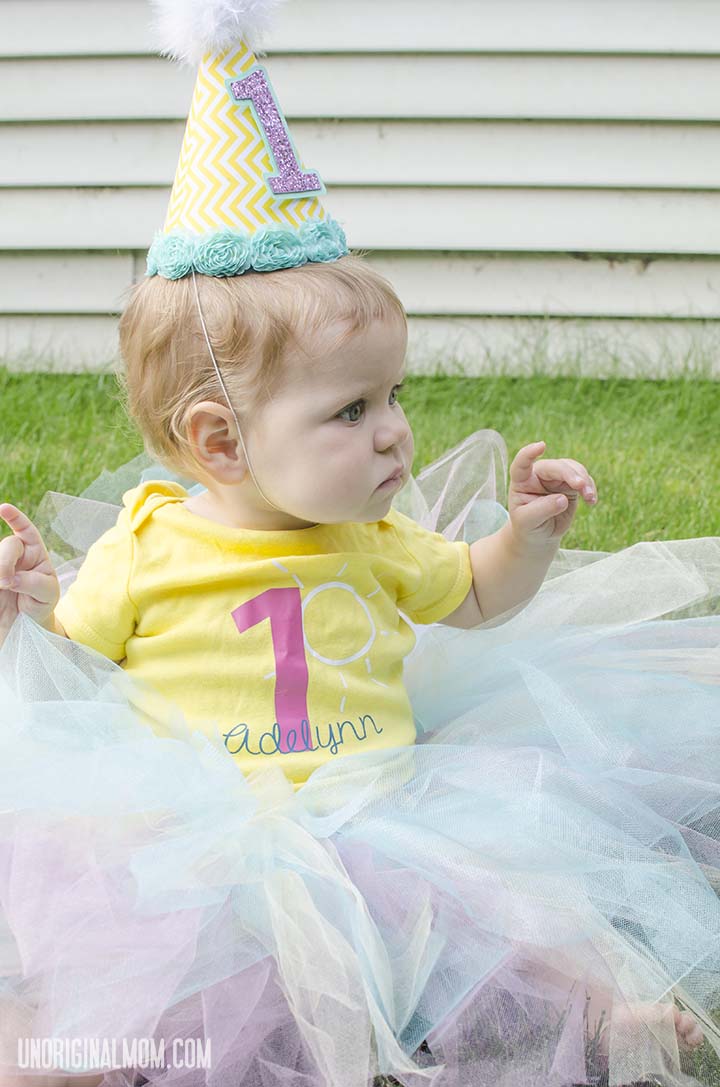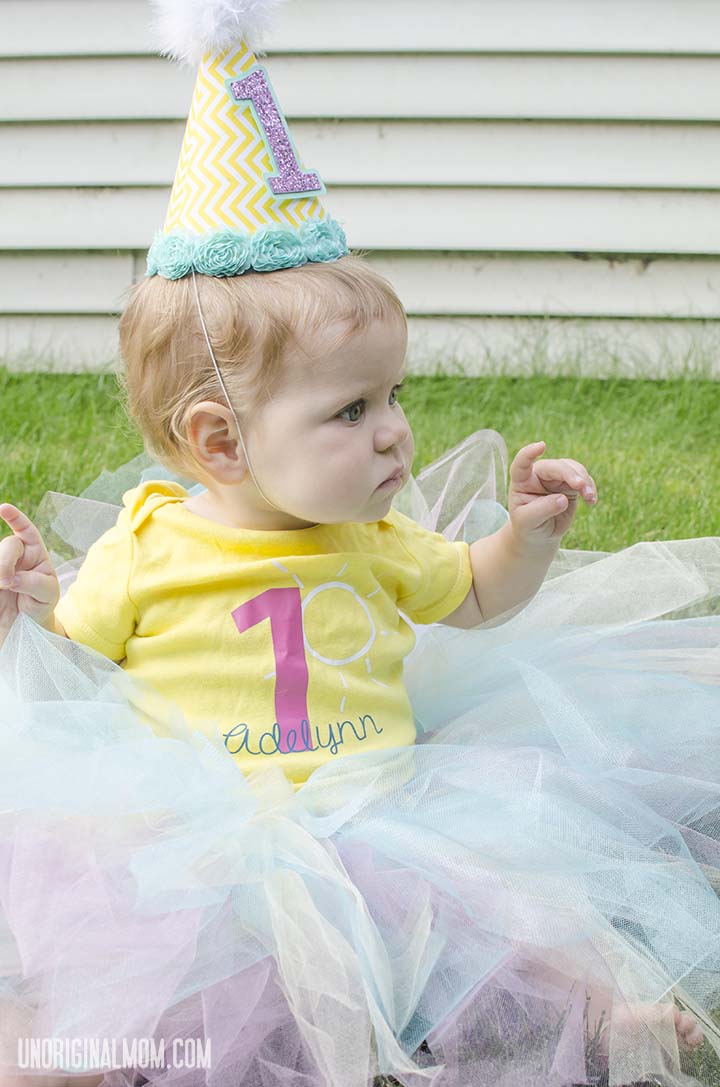 I also made her a tutu using this tutorial from Paige and Brooke.  I needed exactly 6 yards of tulle (2 yards of each color).  I cut the fabric in half long-ways, so for each color, I ended up with two 2-yard strips of tulle…then I cut those into 6″ strips and looped them around the elastic.  The tutu was probably 4-6″ too long for a baby…but since she was only in it for a few minutes for pictures, I didn't bother trimming it down.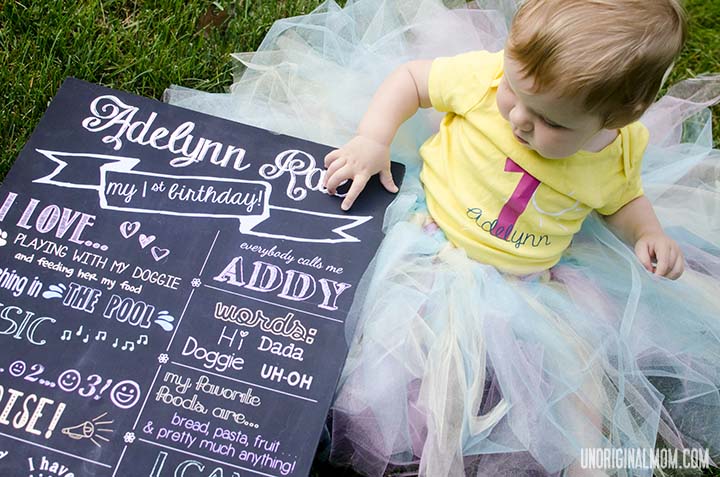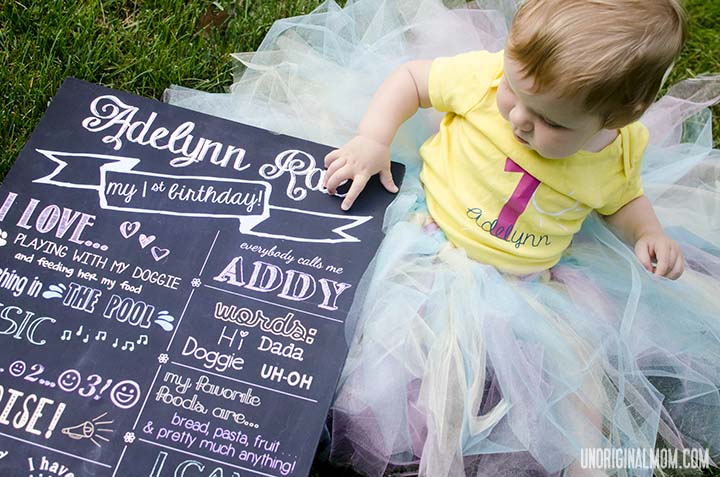 And what birthday outfit is complete without a party hat?  I mostly followed Alison's tutorial over at A Glimpse Inside.  I used spray adhesive to attach the scrapbook paper, cut out the "1" using my Silhouette, and added a piece of a craft boa on top for a little something extra :-)  If you're making a party hat, check the ribbon-by-the-yard section of the fabric store for fun kinds of trim!  I love the little turquoise flower trim I found for the bottom of the hat.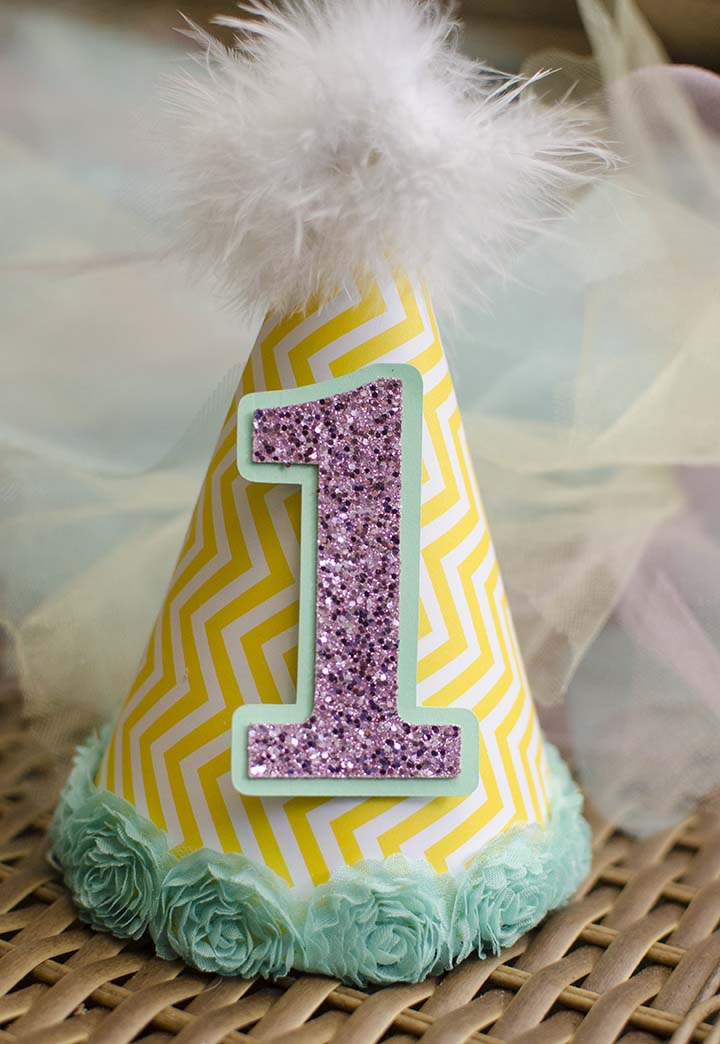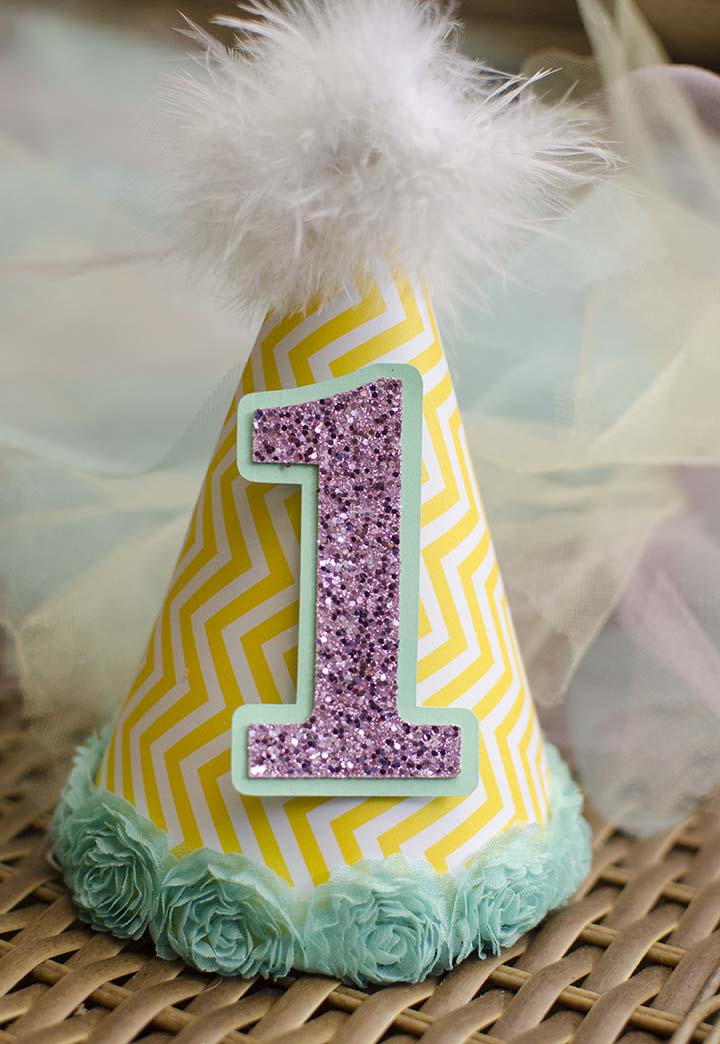 Happy Birthday, Sunshine!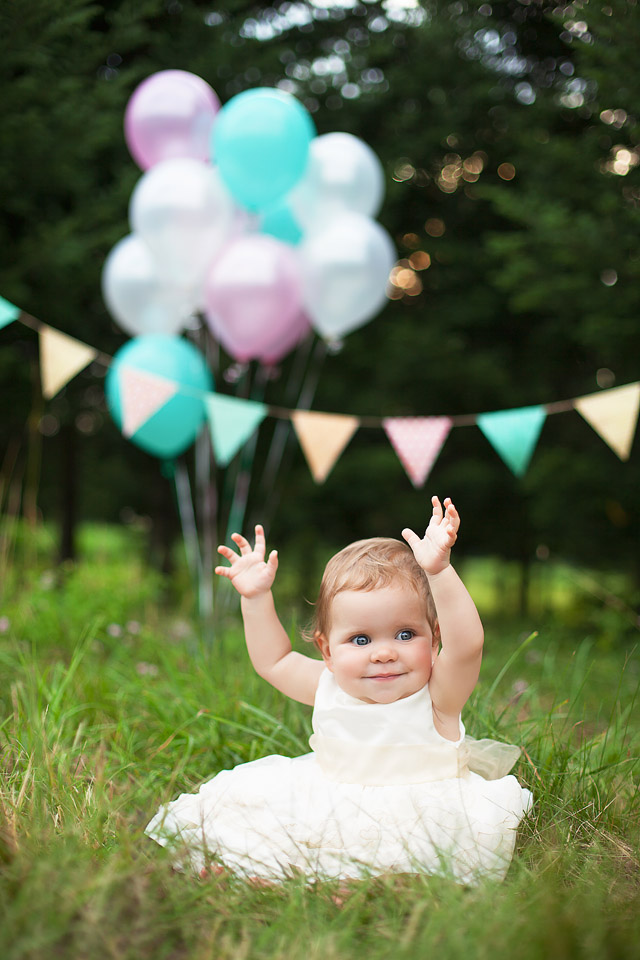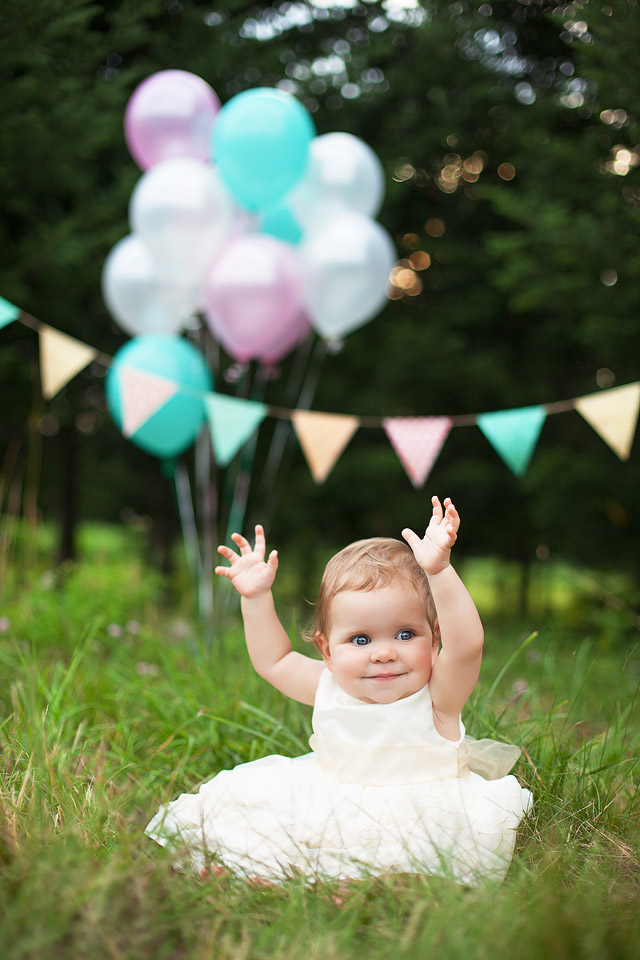 (photo by Amber Roy Photography) 


Get your copy of my FREE meal planning binder!
Sign up to get a free copy of my meal planning system - an 11 page printable meal planning binder, complete with a pantry inventory, shopping list, and more to help get on top of your menu each week!