Things are a little crazy around here this week as I finish up final preparations for my little girl's first birthday party!  Since I'm too busy to do regular posts this week, I thought that I would give you all a little sneak peak of some party stuff I've been working on…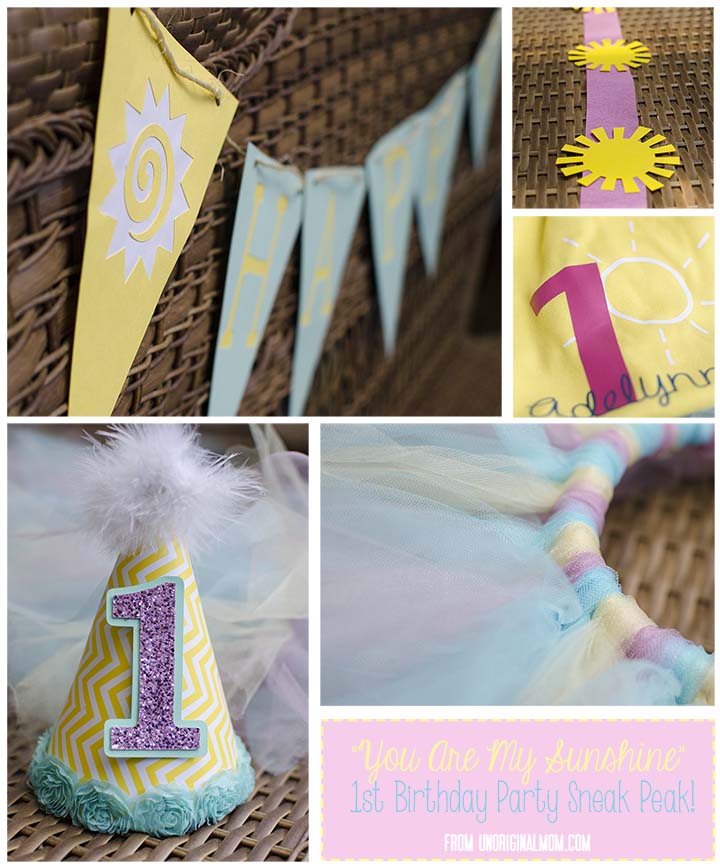 I've already shared with you my scrapbook paper bunting and hanging sunshines that will also make appearances at the party!
The party is on Sunday…after I've had a chance to decompress a little, of course I'll be sharing lots of in-depth party details and a few tutorials!  Hopefully this little teaser will pique your interest and have you come back for more next week :-)
UPDATE – see the party details here!
I'd love to have you follow along via Facebook, Pinterest, or Blog Lovin'!


Get your copy of my FREE meal planning binder!
Sign up to get a free copy of my meal planning system - an 11 page printable meal planning binder, complete with a pantry inventory, shopping list, and more to help get on top of your menu each week!