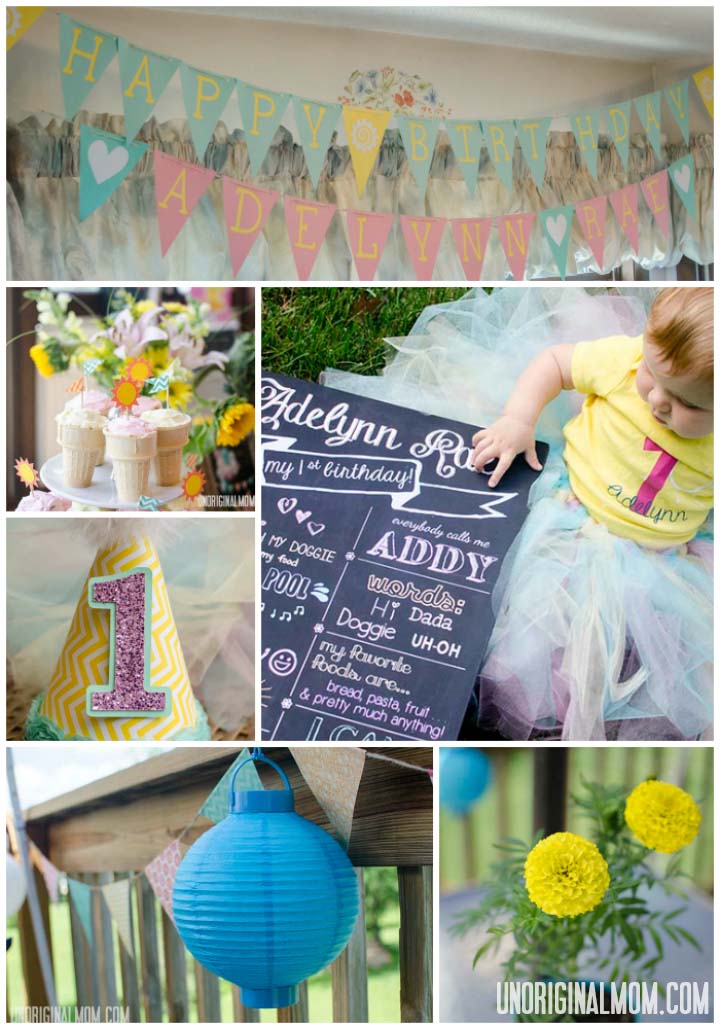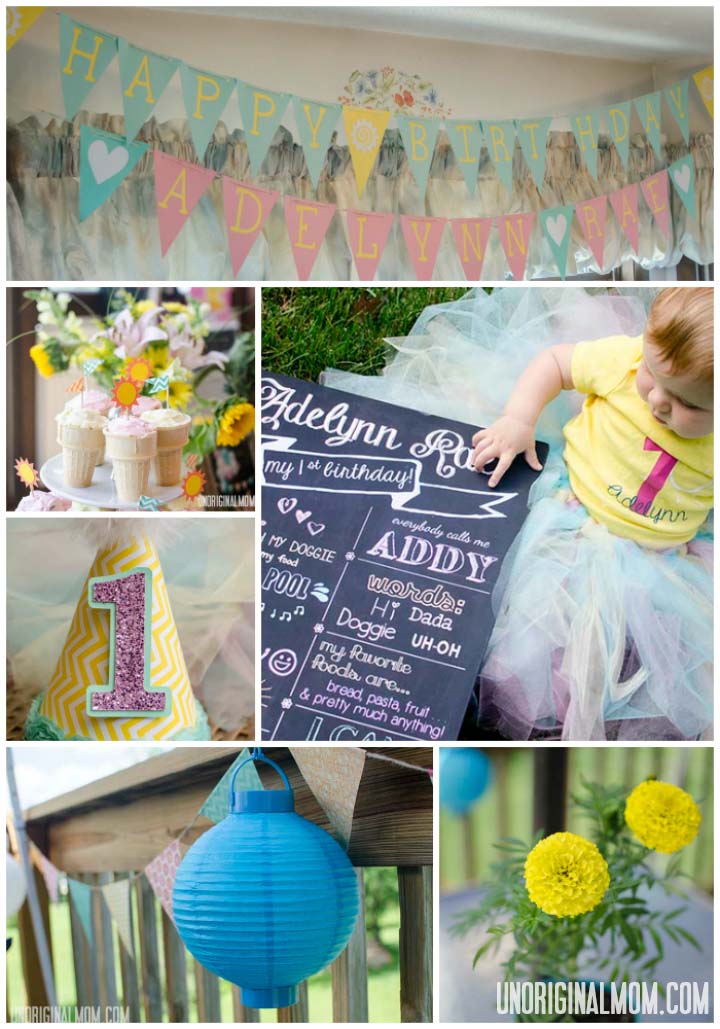 You've been seeing bits and pieces of this party for a while now…but here is the official "round-up" post of all the elements that went into Addy's You Are My Sunshine First Birthday Party!
I am a little disappointed that I didn't put more time/effort into taking photos at the party…I grabbed a few before guests started to arrive, but missed a few key elements…and I didn't take many during the actual party.  Boo.  Oh well, live and learn, I suppose.
We hosted the party at my parents house (thanks, Mom & Dad!) because our townhouse is much too little for something like this.  Plus, they have a great deck and backyard that is perfect for summer parties!  (Didn't get any good photos of the outside set-up, sorry!)  We had a wading pool and sprinkler set up outside for the little ones – it was hot!
And here are my *mostly* "unoriginal" ideas, inspired by many photos on Pinterest, that comprised my baby girl's You Are My Sunshine First Birthday Party!
Using my Silhouette, I made a "Happy Birthday" banner for above the food table.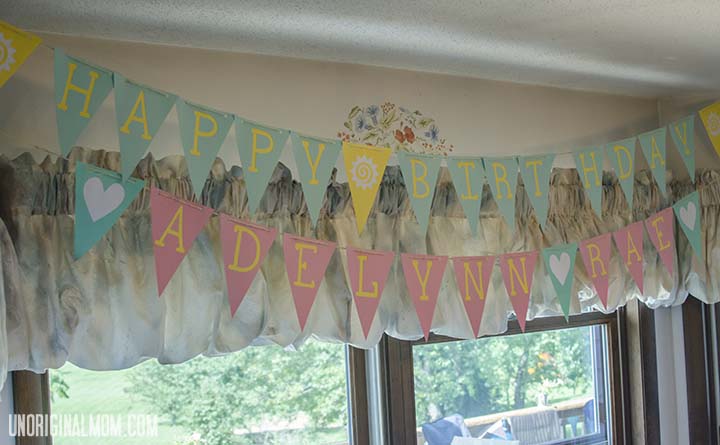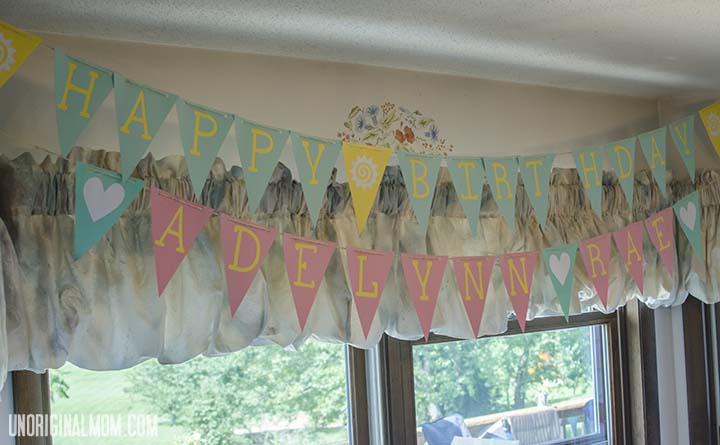 Here's a view of the food table (before it was full of food!):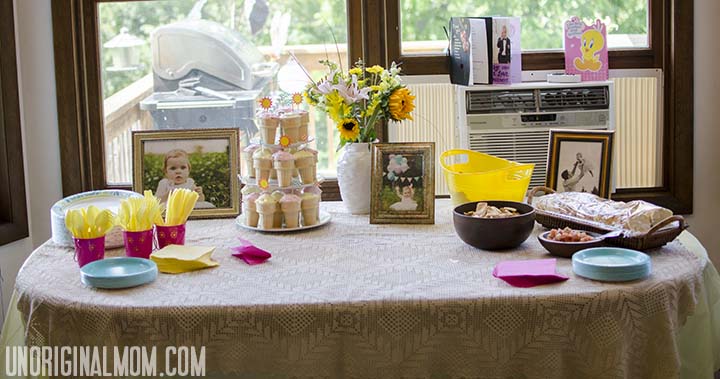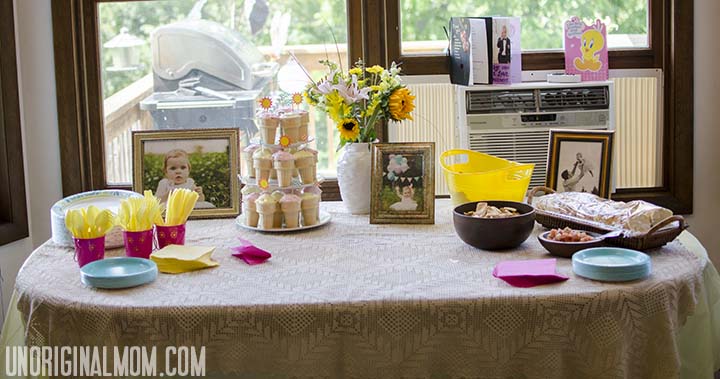 I didn't get a good shot of these at the party, but I made little hanging sunshines to tie to the chandelier above the food table.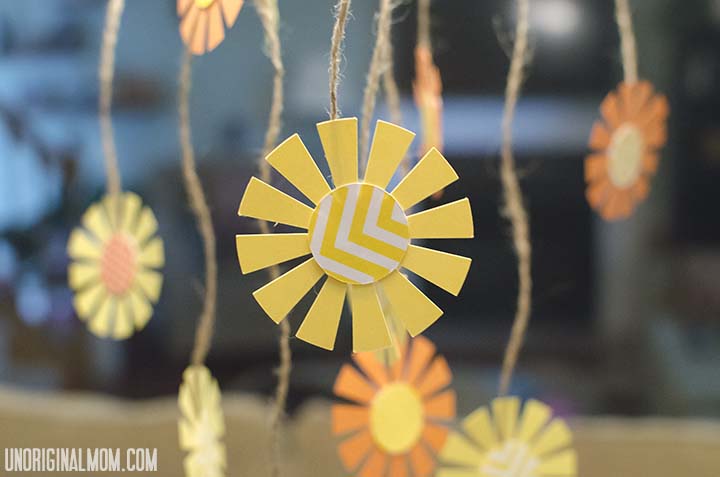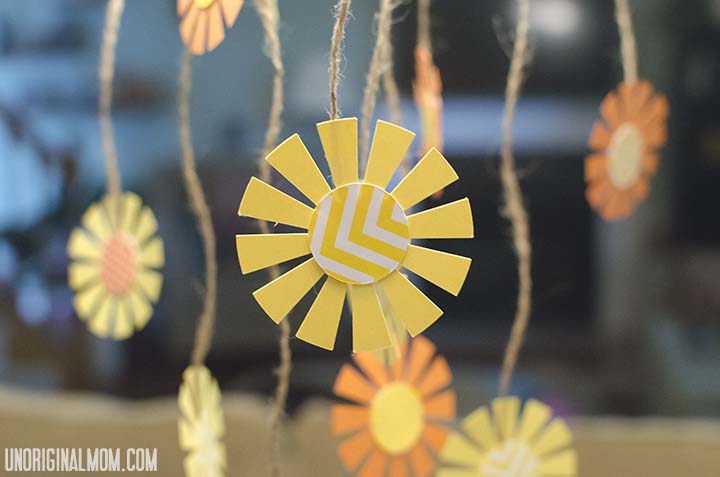 I'm especially proud of the First Birthday Board I put together in Photoshop.  We used it as part of a photo display (shrine?) of photos from Addy's first year.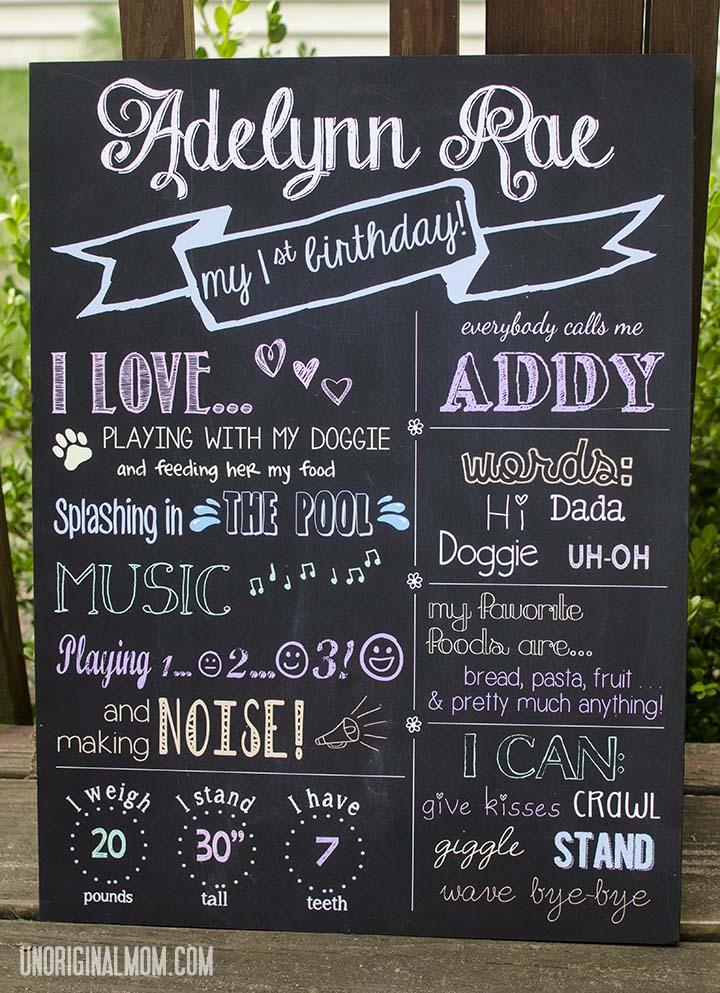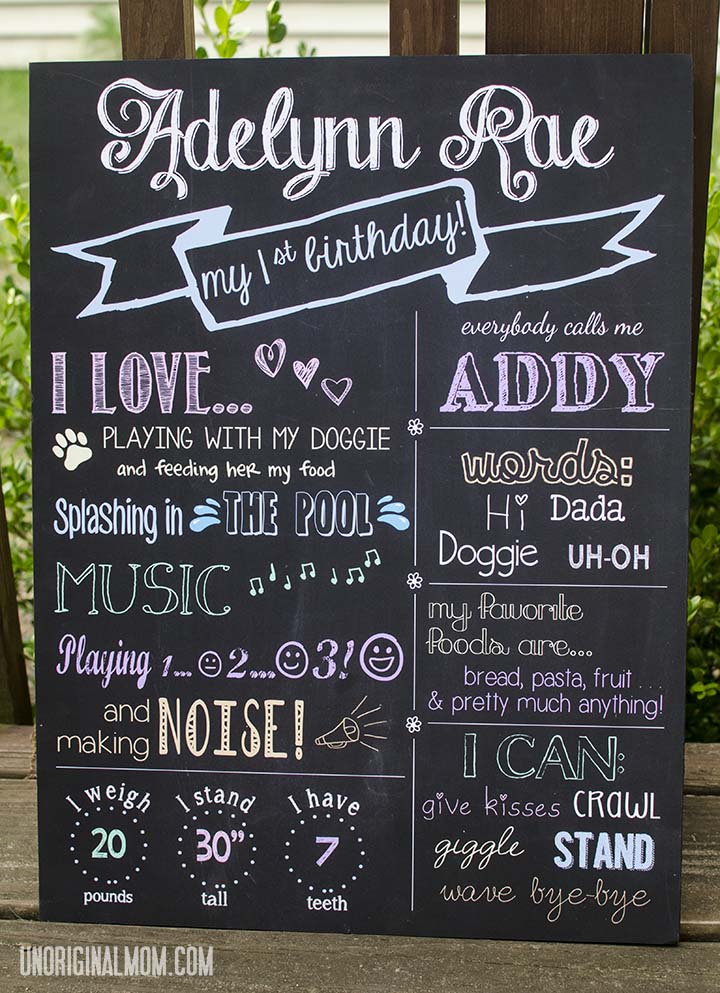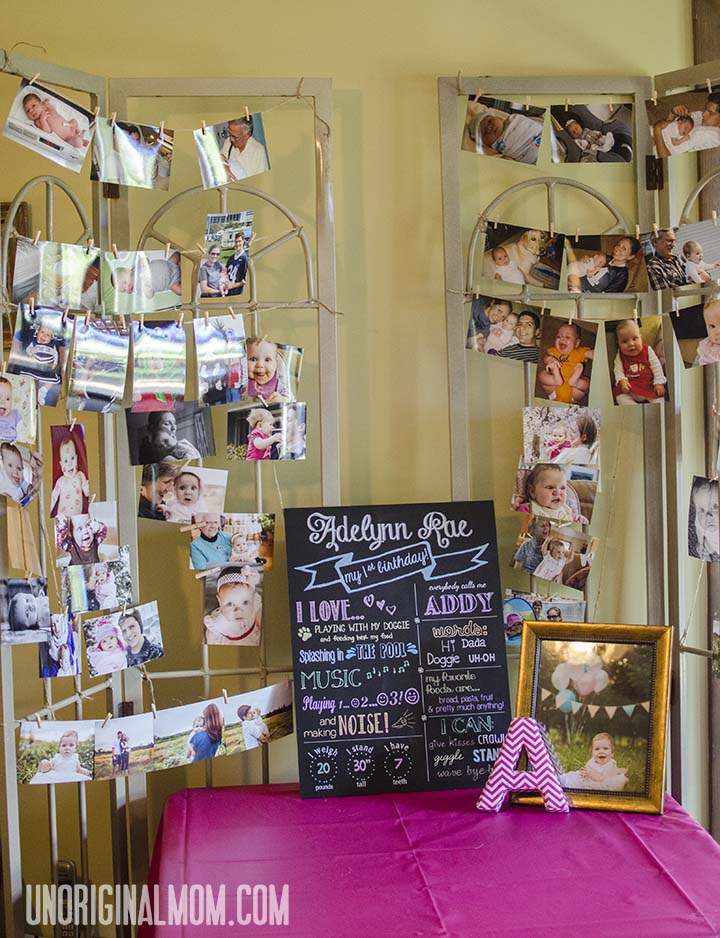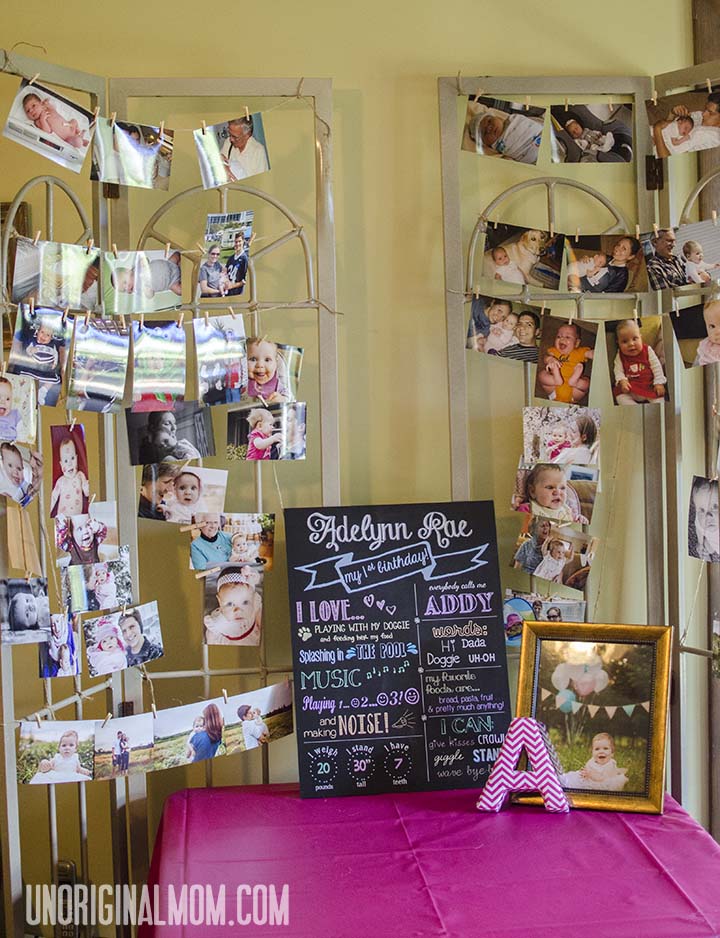 I had extra plastic tableclothes (yay for the dollar store), so I hung them over a door frame to make a little doorway swag.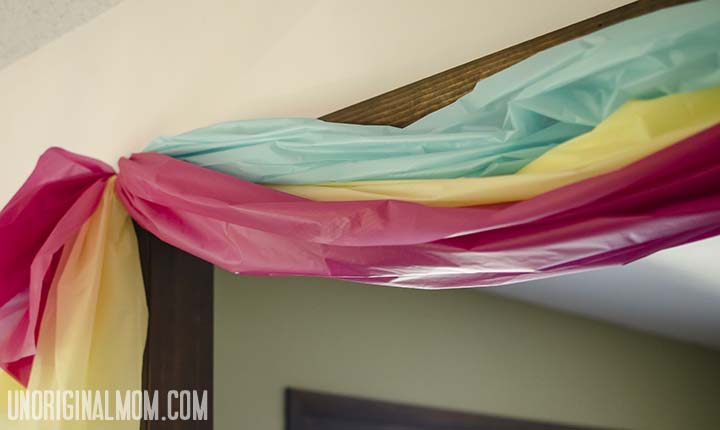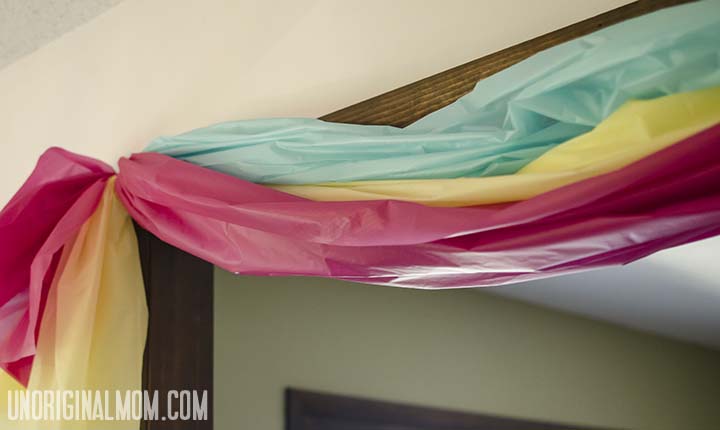 Outside on the deck, I hung this simple scrapbook paper bunting with thumbtacks, and then hung paper lanterns on the thumbtacks.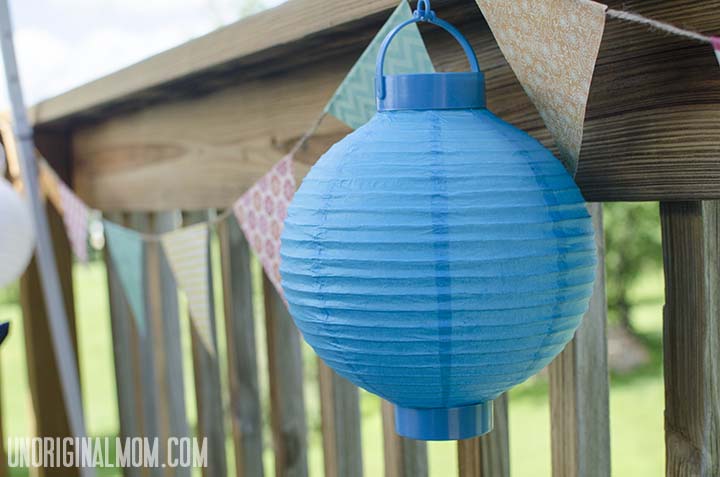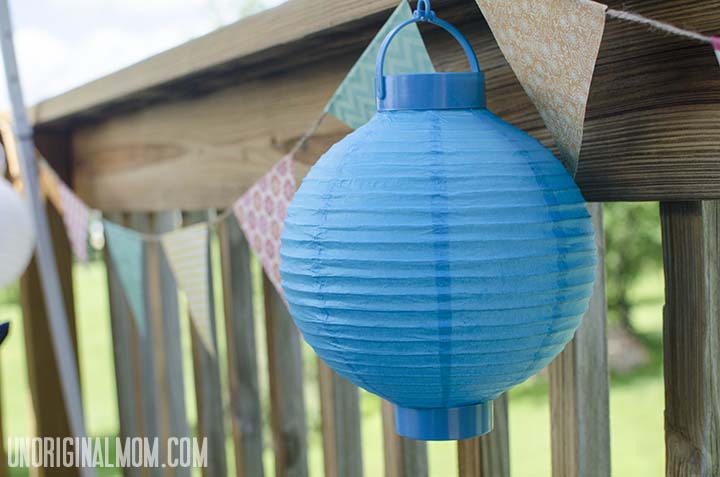 Marigolds are the perfect flower for a sunshine themed party – and very easy centerpieces!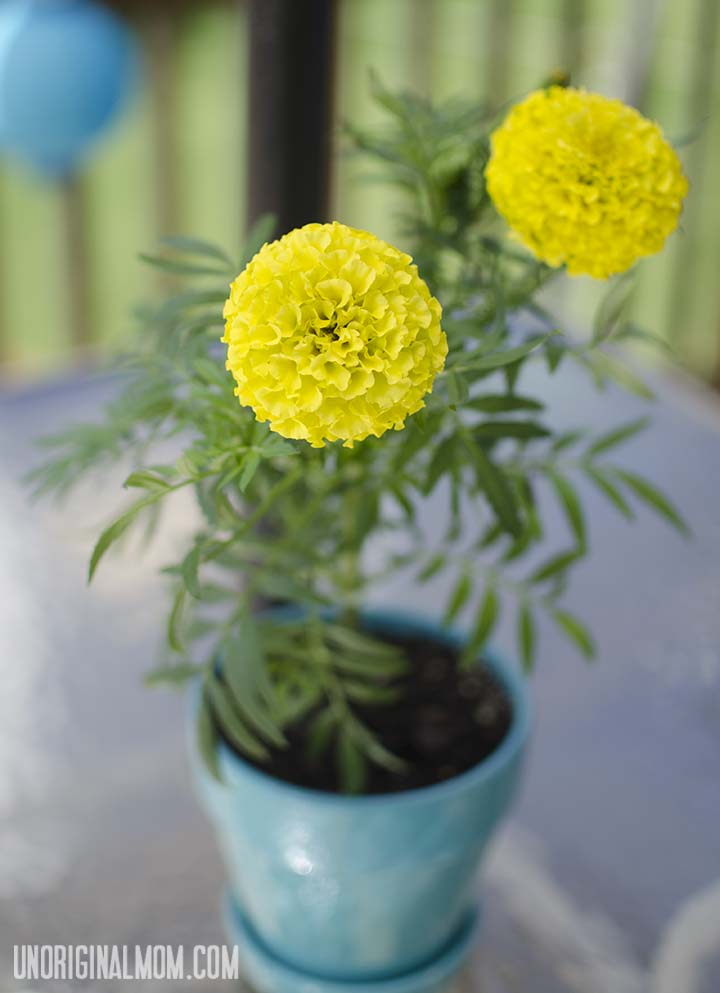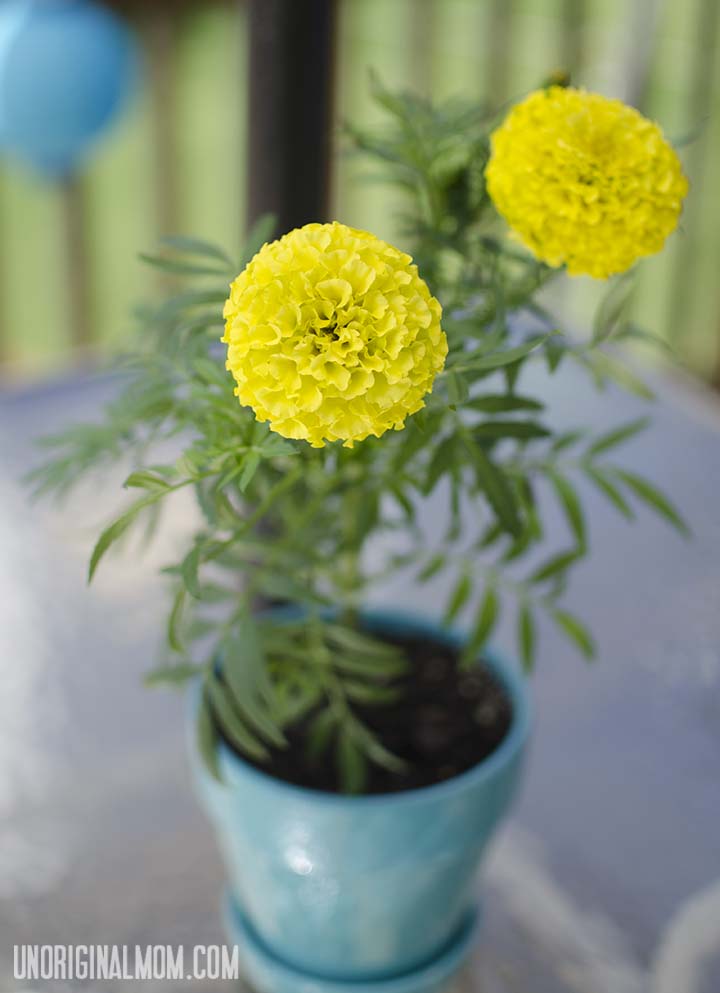 And fresh flowers are an easy and lovely idea for a centerpiece as well – of course, there had to be a sunflower!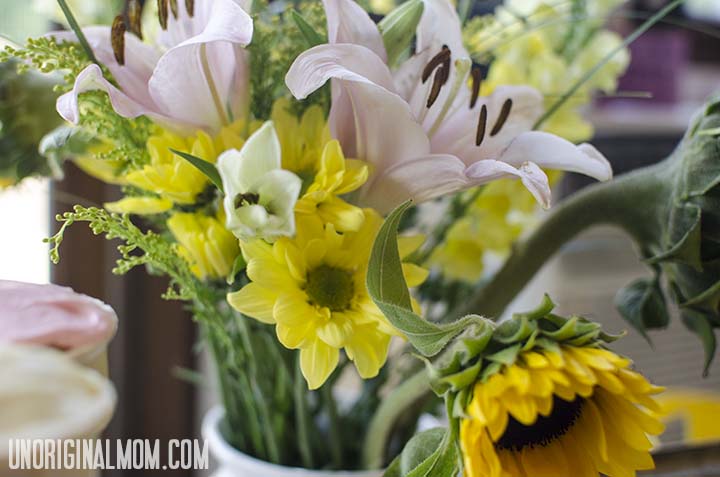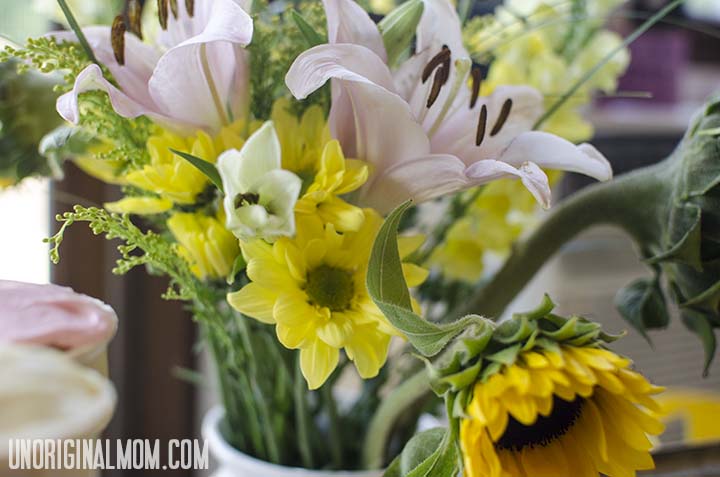 I made a party hat, onesie, and tutu for Addy's first birthday outfit.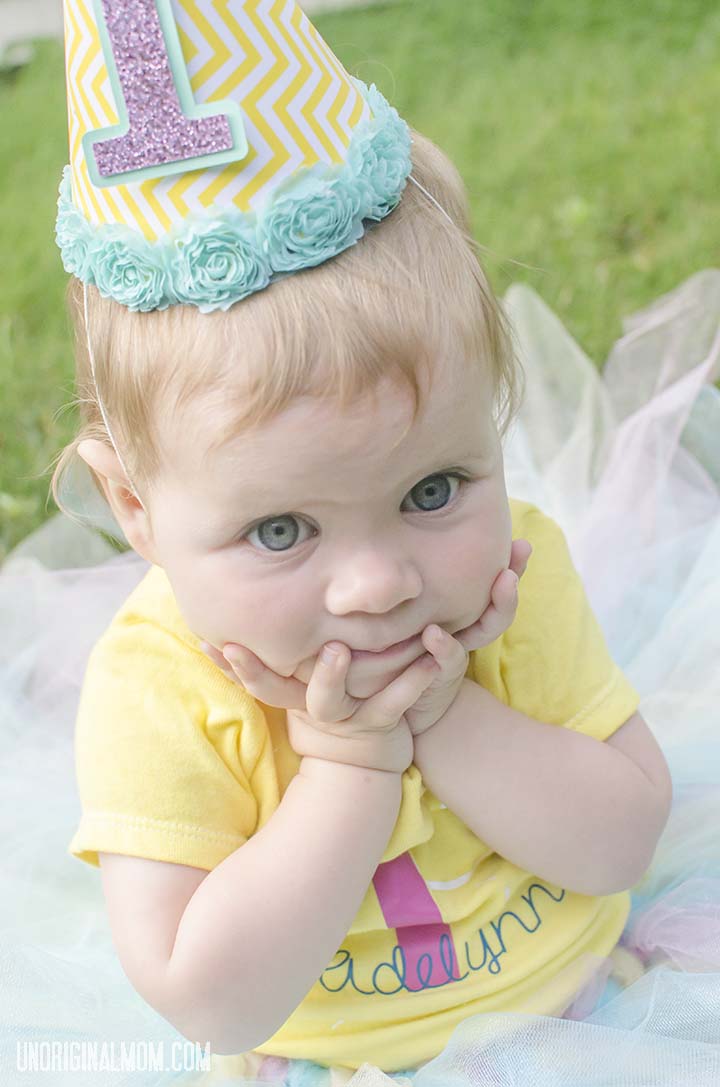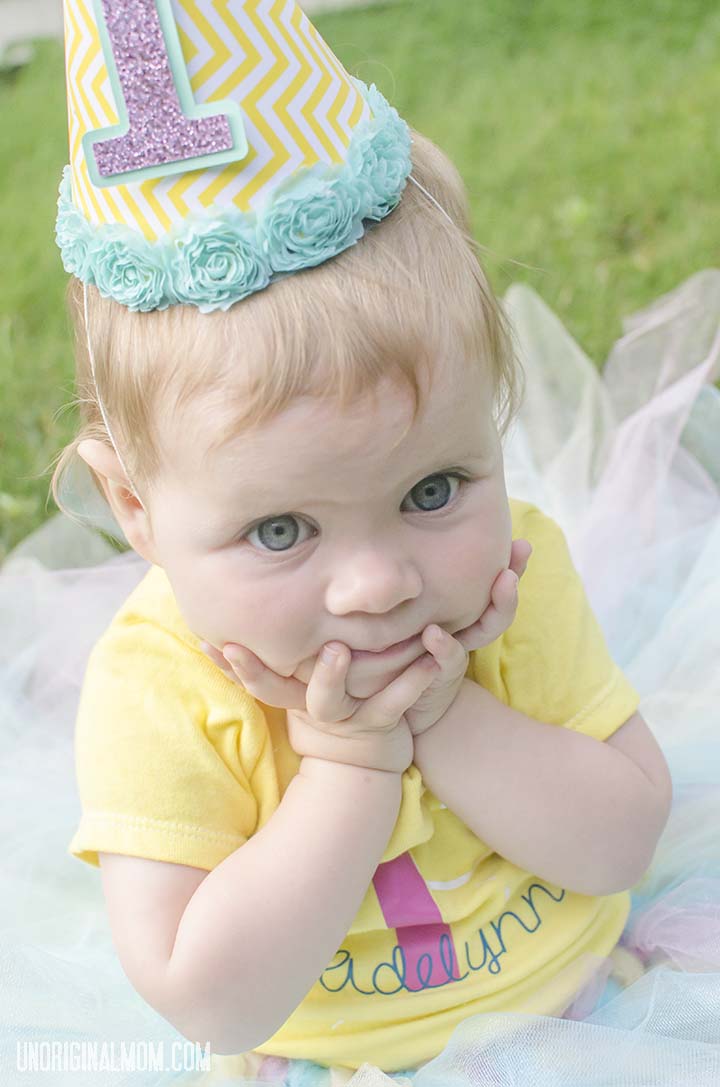 She had her own little smash cake (baked in a medium-sized ramekin dish).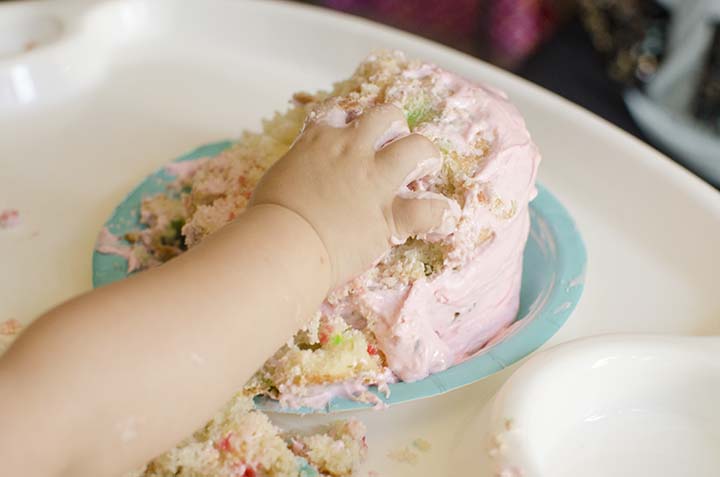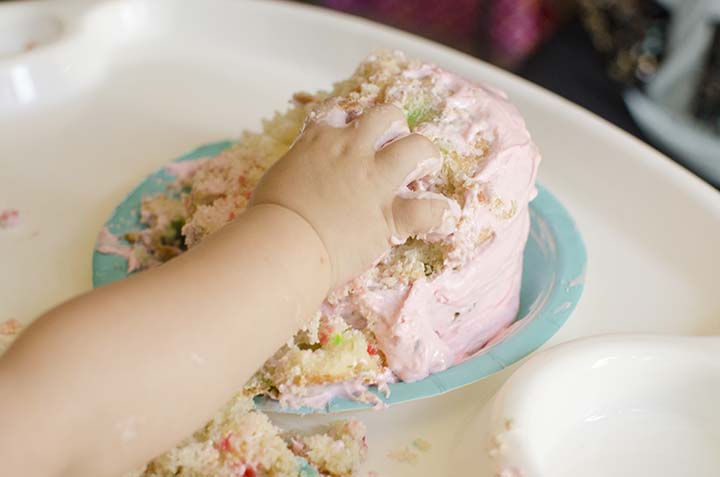 For everyone else, I made cupcake cones, and added cupcake toppers made out of washi tape, sunshines (cut with my Silhouette), and toothpicks.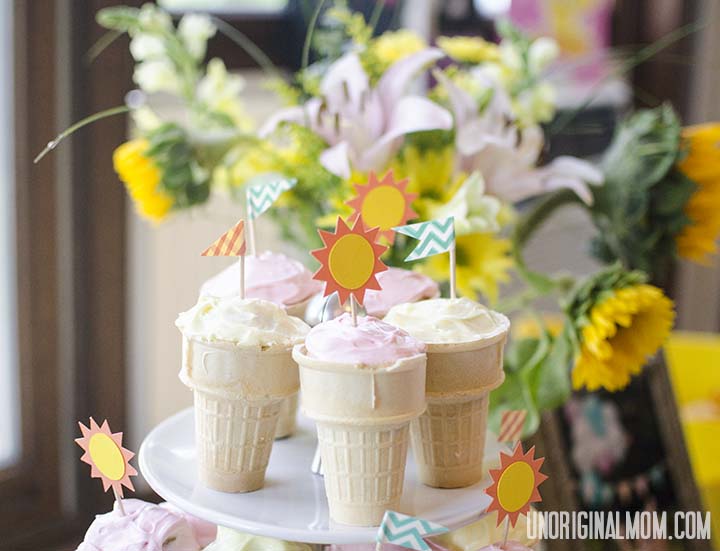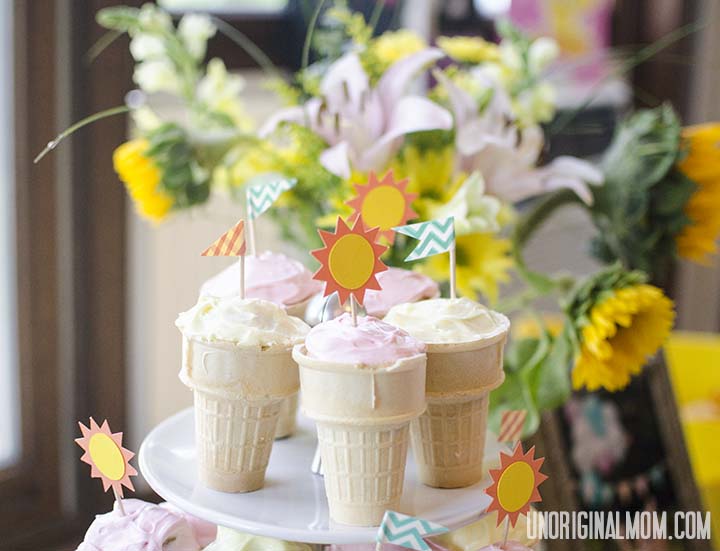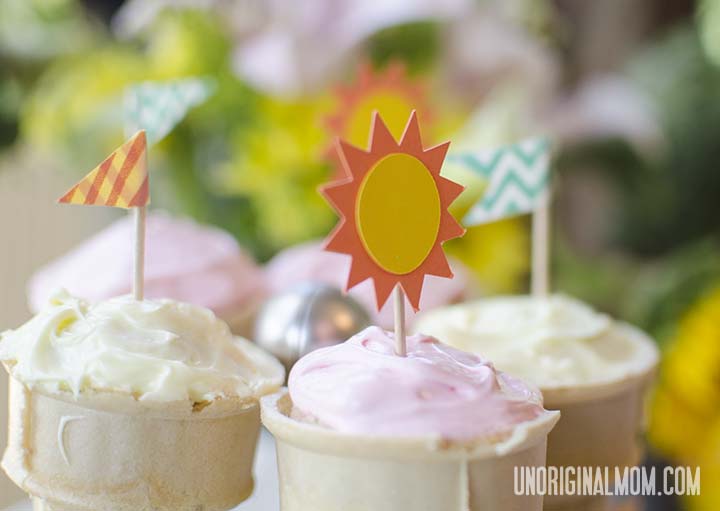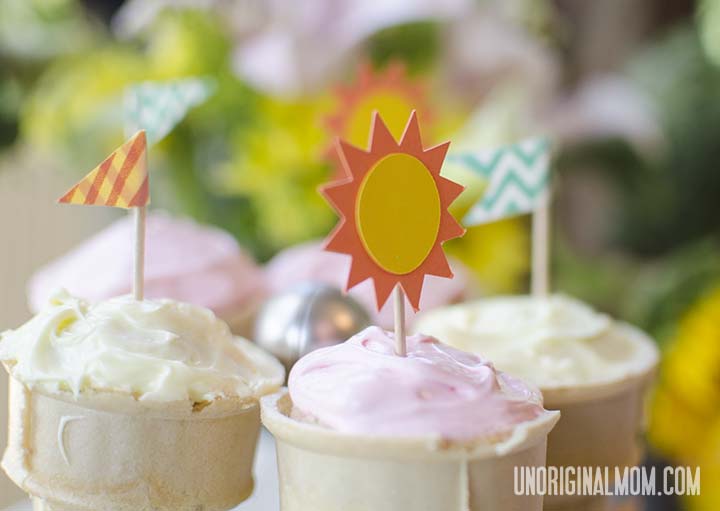 I didn't get a photo of how we used them at the party, but I cut out little sunshines with my Silhouette and taped them to crepe paper.  My sister decorated the front porch with them.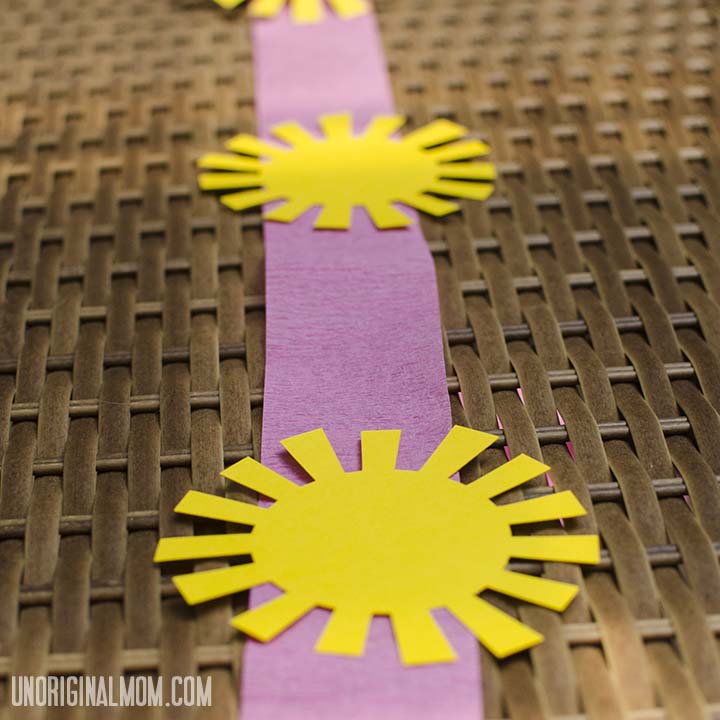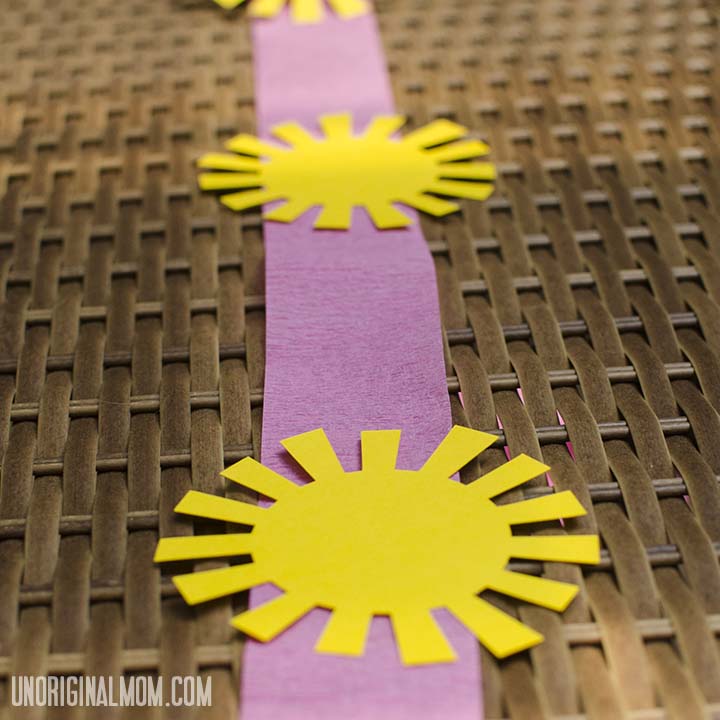 I also didn't get a photo of the drink table (which I am really bummed about!) but we had lemonade and cute little pink & turquoise chevron straws from Pick Your Plum.
All in all, it was a great party – we had lots of fun celebrating with good friends and family.  (Click HERE for a recap of the actual party!)  I can't believe my baby girl is one year old!




Get your copy of my FREE meal planning binder!
Sign up to get a free copy of my meal planning system - an 11 page printable meal planning binder, complete with a pantry inventory, shopping list, and more to help get on top of your menu each week!