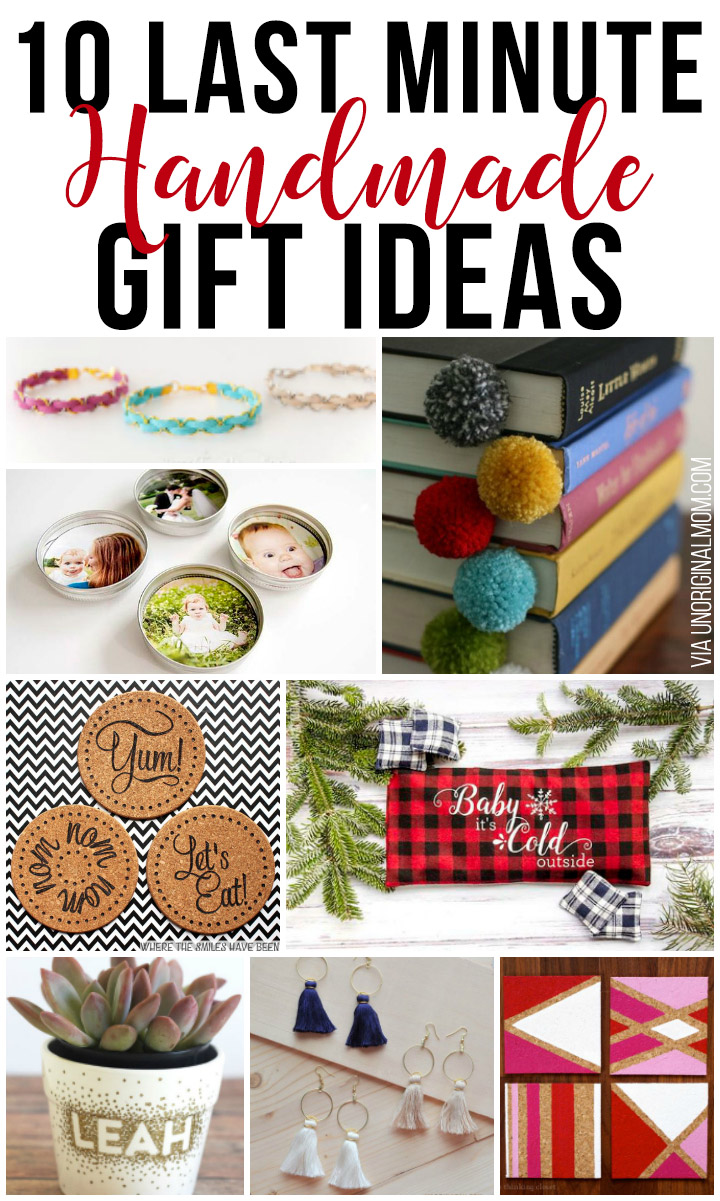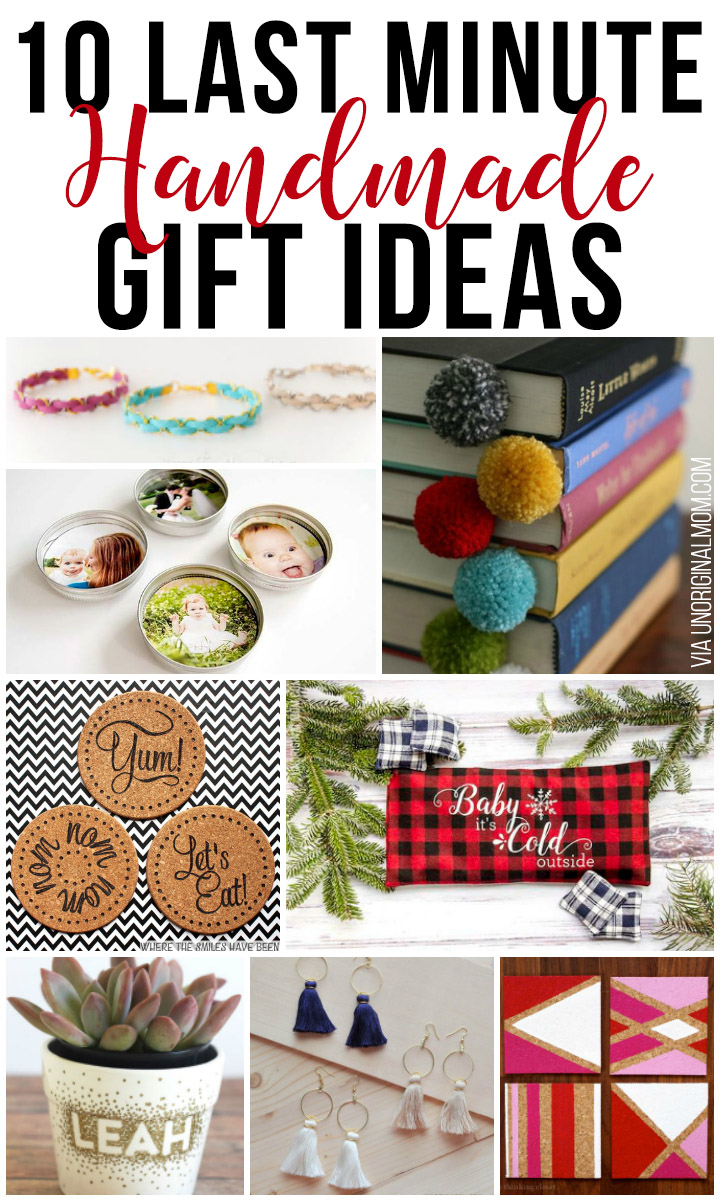 I can hardly believe that we are just over a week away from Christmas…where did the last month go? If you're like me, no matter how much proactive planning and organizing you do, Christmas always comes too quickly. The next week will be a whirlwind of errands, parties, baking, cleaning, last minute gift-making and wrapping. I'm tired just thinking about it!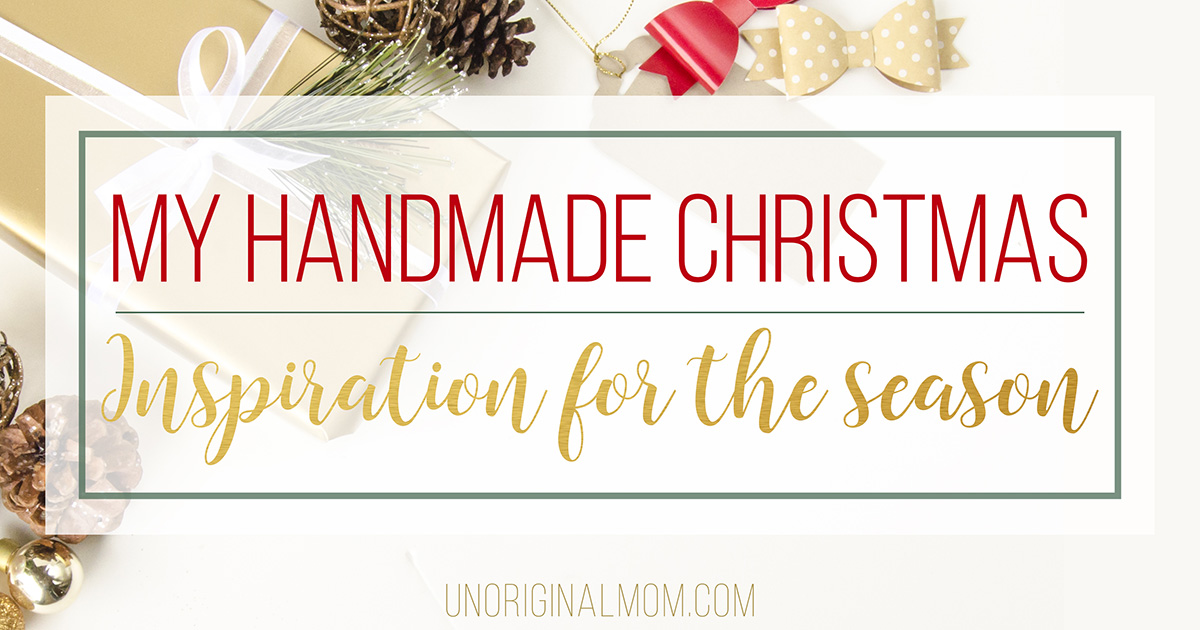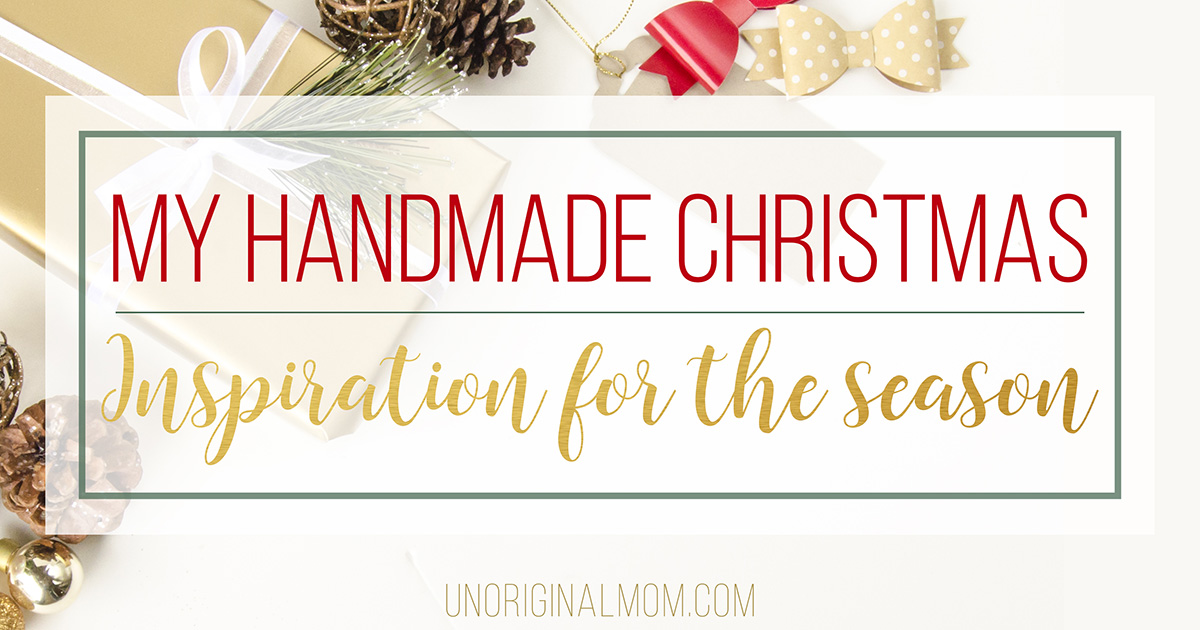 I've really enjoyed putting together these round up posts each week for My Handmade Christmas: Inspiration for the Season!  In case you missed any of them, here's a list of the Friday posts I've put together over the past two months:
Post #1: 10 Handmade Christmas Gifts to Start NOW!
Post #2: 25 Handmade Christmas Gifts for Men
Post #3: 30 Christmas Gifts in a Jar
Post #4: 25 Neighbor Gift Ideas with Free Printable Tags
Post #5: 15 Cute & Clever Ways to Package Christmas Treats
Post #6: 15 Brown Paper Wrapping Ideas for Christmas
Post #7: 175 FREE Printable Gift Tags
Post #8: 10 Unique Gift Card Wrapping Ideas 
For our last post in the series, I thought it would be appropriate to bring you a great list of 10 last minute handmade gift ideas. Even if you haven't started yet, it's still possible for you to crank out small handmade or semi-handmade gifts for your entire gift list! I think the secret to making handmade Christmas gifts in a time crunch is to find ideas that you can make multiples of for your list with slight variations so you can do them all at one time. Hopefully these great ideas will inspire you!
As always, feel free to pin the collage graphic at the top of this post…but if you'd like to pin individual project ideas, be sure to click through to each blog and pin from the original source. Thank you!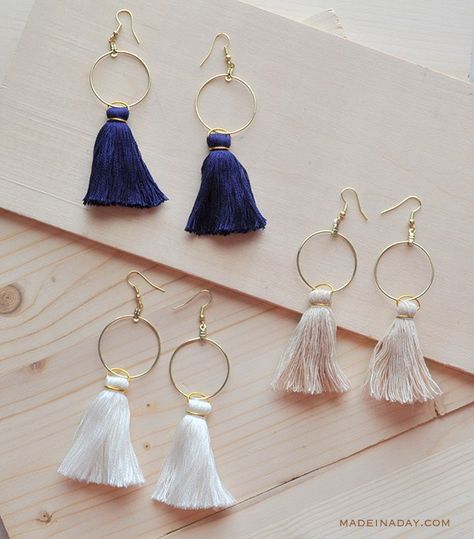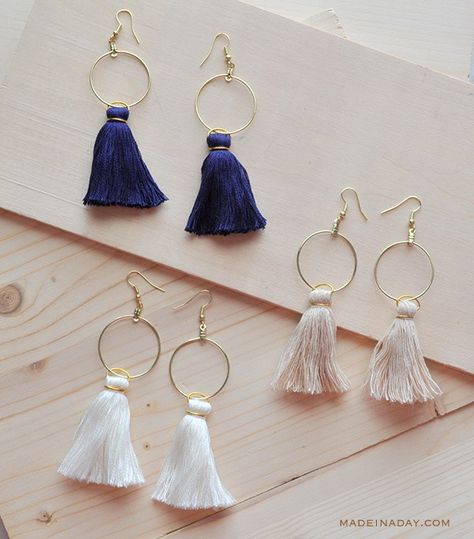 These Anthropologie knockoff tassle earrings from Made in a Day are so stylish – but they're also super easy to make!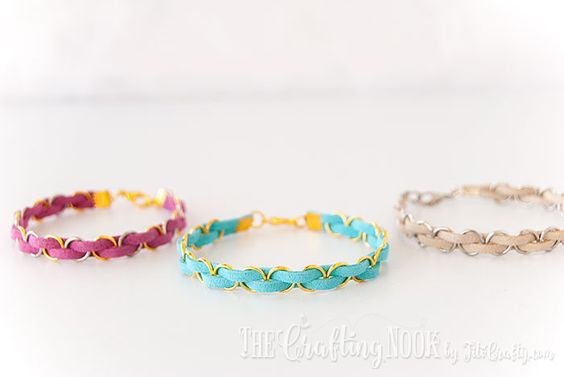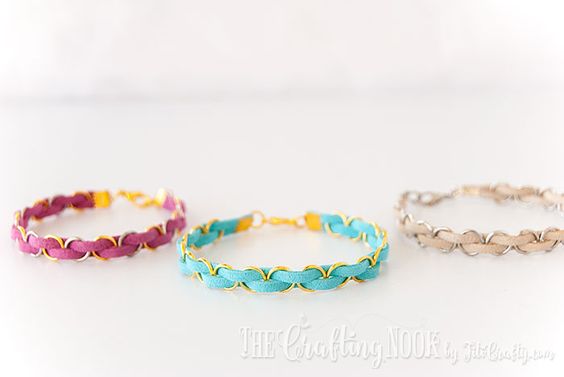 Another stylish DIY idea – aren't these Easy Braided Bracelets from Titi Crafty pretty?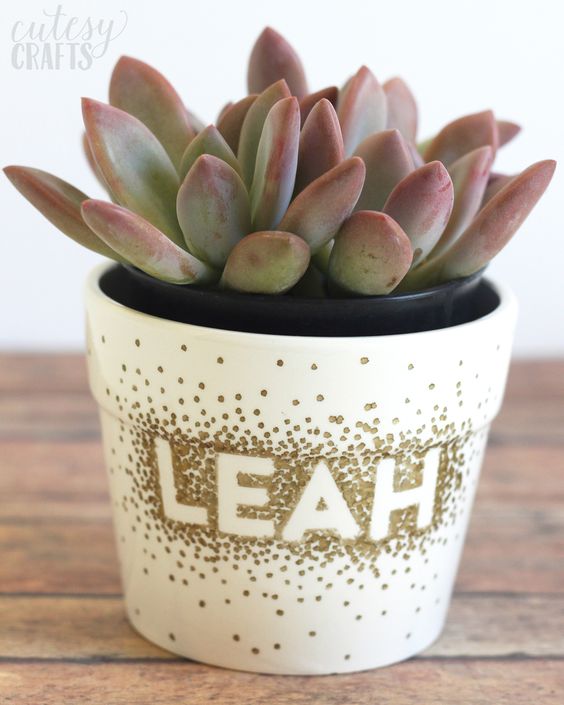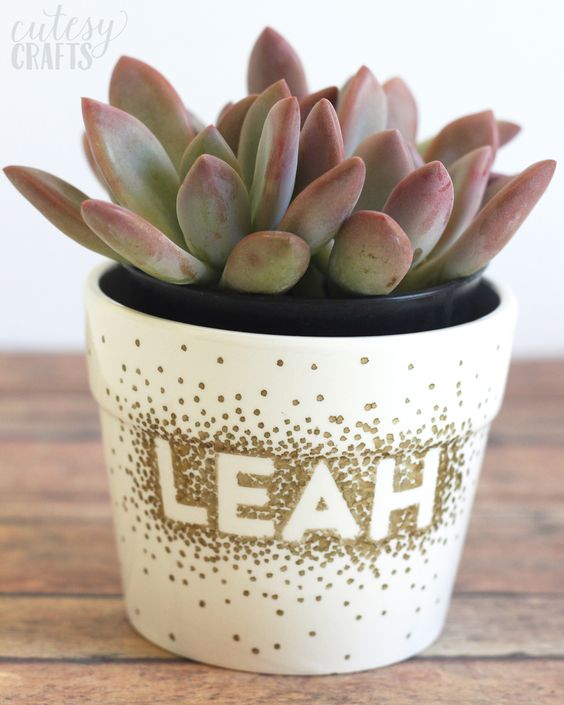 Would you believe this planter was personalized using scrapbook stickers and a sharpie? What a brilliant from Cutesy Crafts! See the full tutorial at DIY Candy.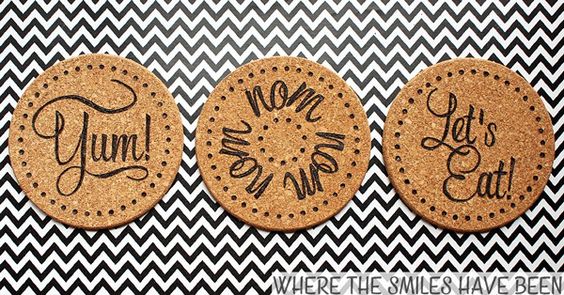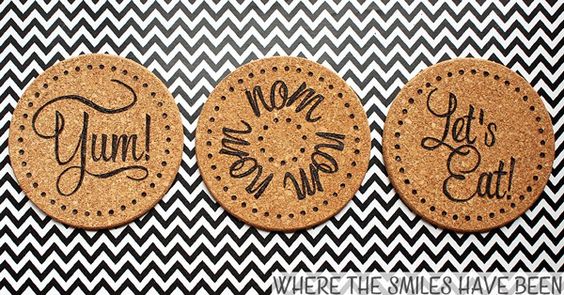 Pick up some inexpensive cork trivets and personalize them with a monogram or some fun sayings using a wood burner. Where the Smiles Have Been has the tutorial!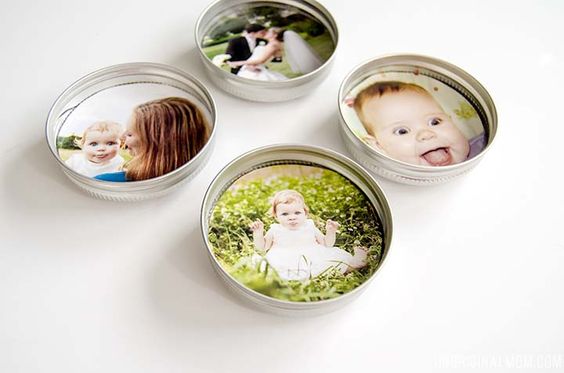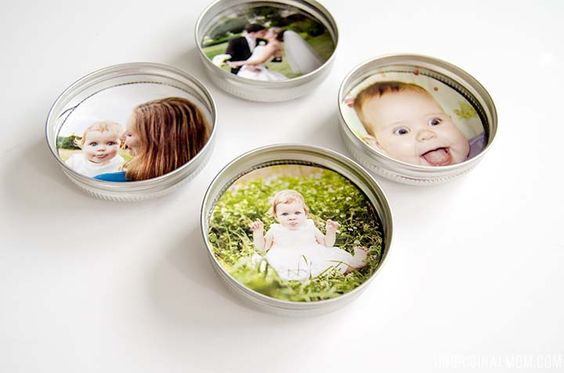 Glue photos inside a mason jar lid (or any jar lid, really) for adorable magnets. What grandparent wouldn't love this?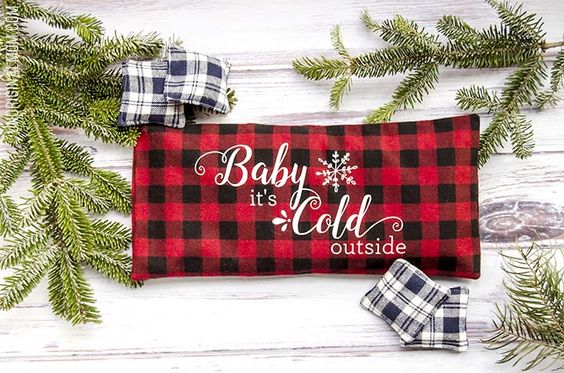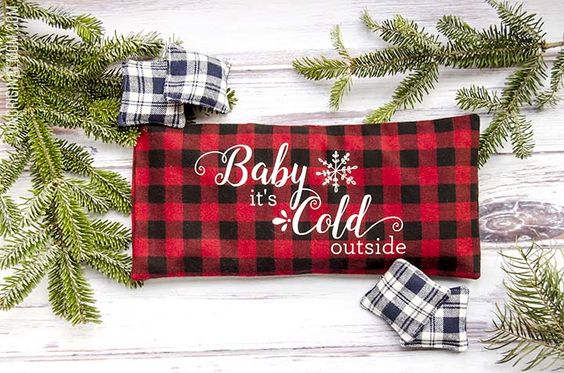 Have friends or family that live in a cold winter climate? Whip up some easy foot warmer pillows or hand warmers! See more in this post.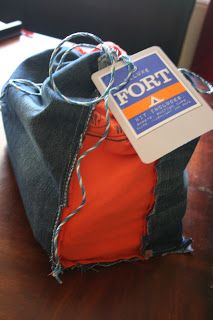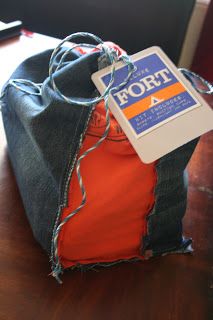 For the child, of child-at-heart – a fort making kit! Perfect for indoor winter fun. See what to put in it over at Cinnaberry Suite.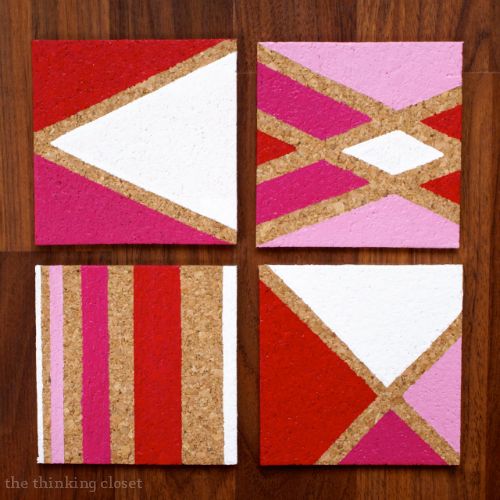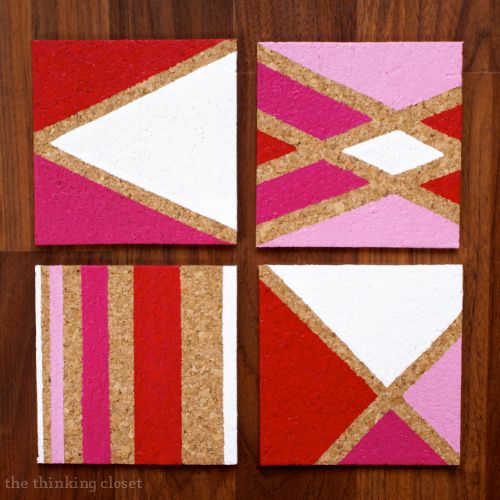 I love how colorful and fun these painted cork coasters are! See the full step-by-step tutorial over at The Thinking Closet!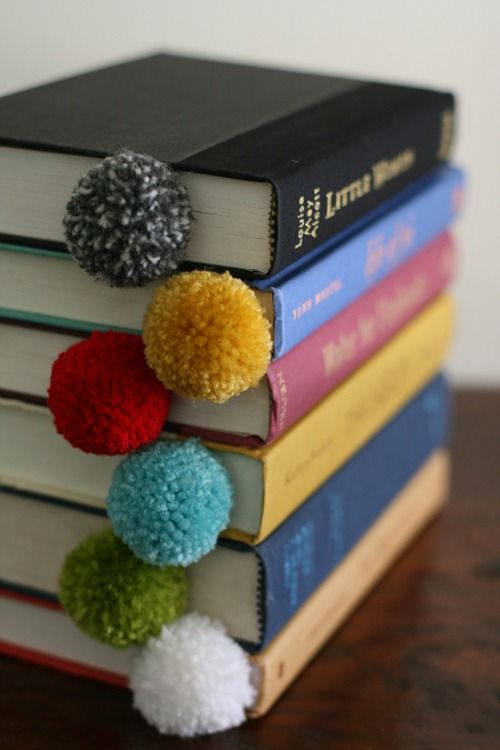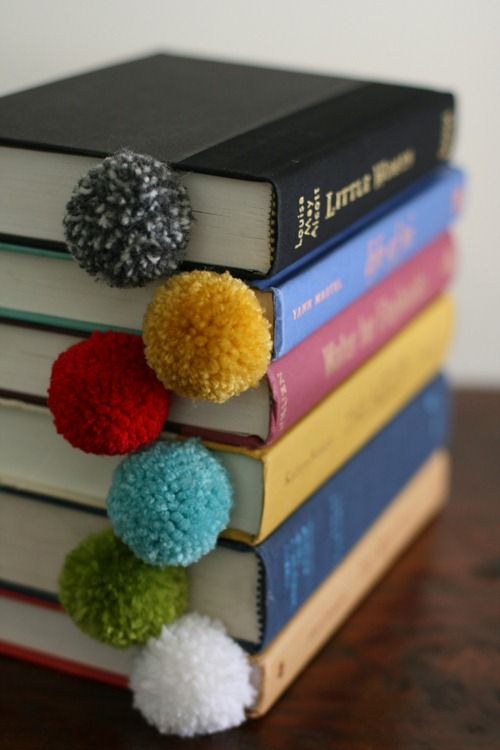 Do you have any book lovers on your gift list? These pom pom bookmarks are so cute – and super easy, too!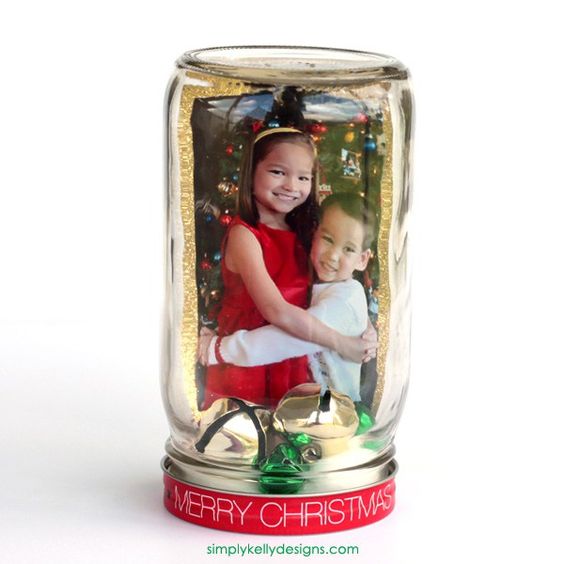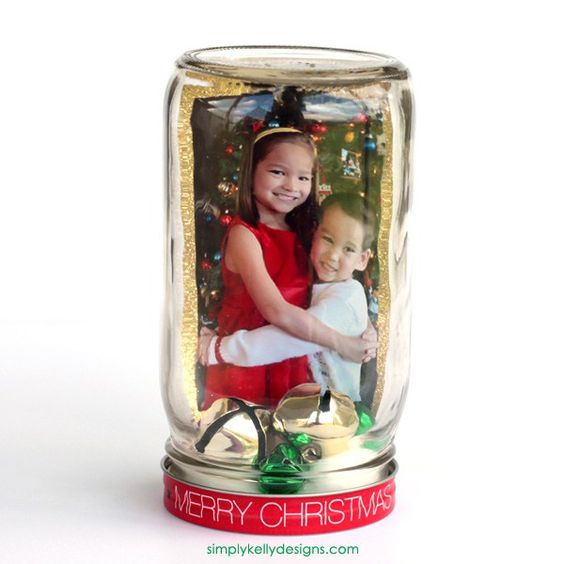 Make a photo frame out of an upcycled jar, like this one from Simply Kelly Designs – so cute, and simple. Another great gift for the grandparents!
BONUS TIP: Don't forget about gifts in a jar – they're a great way to do "semi handmade" gifts for lots of people on your list! See the full list of 30 Christmas Gifts in a Jar here.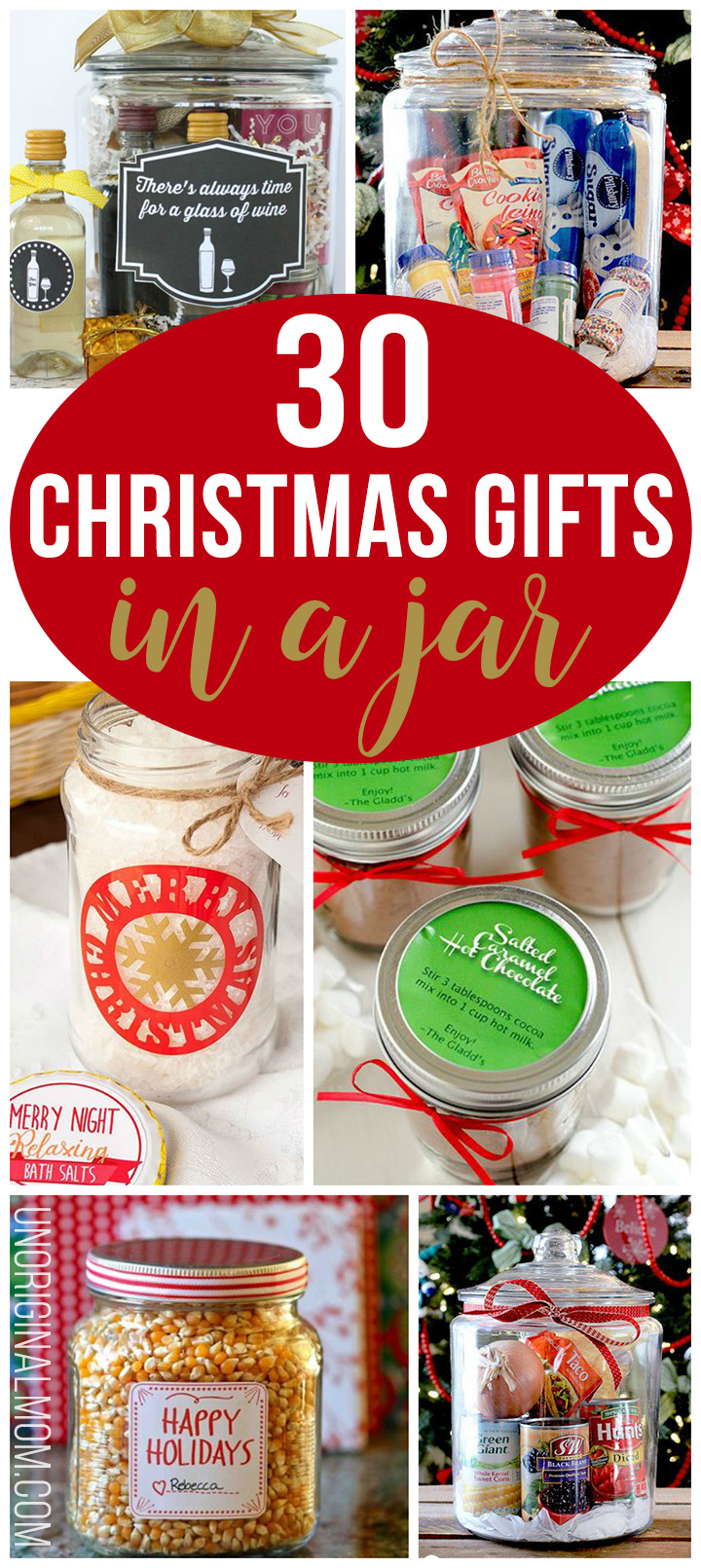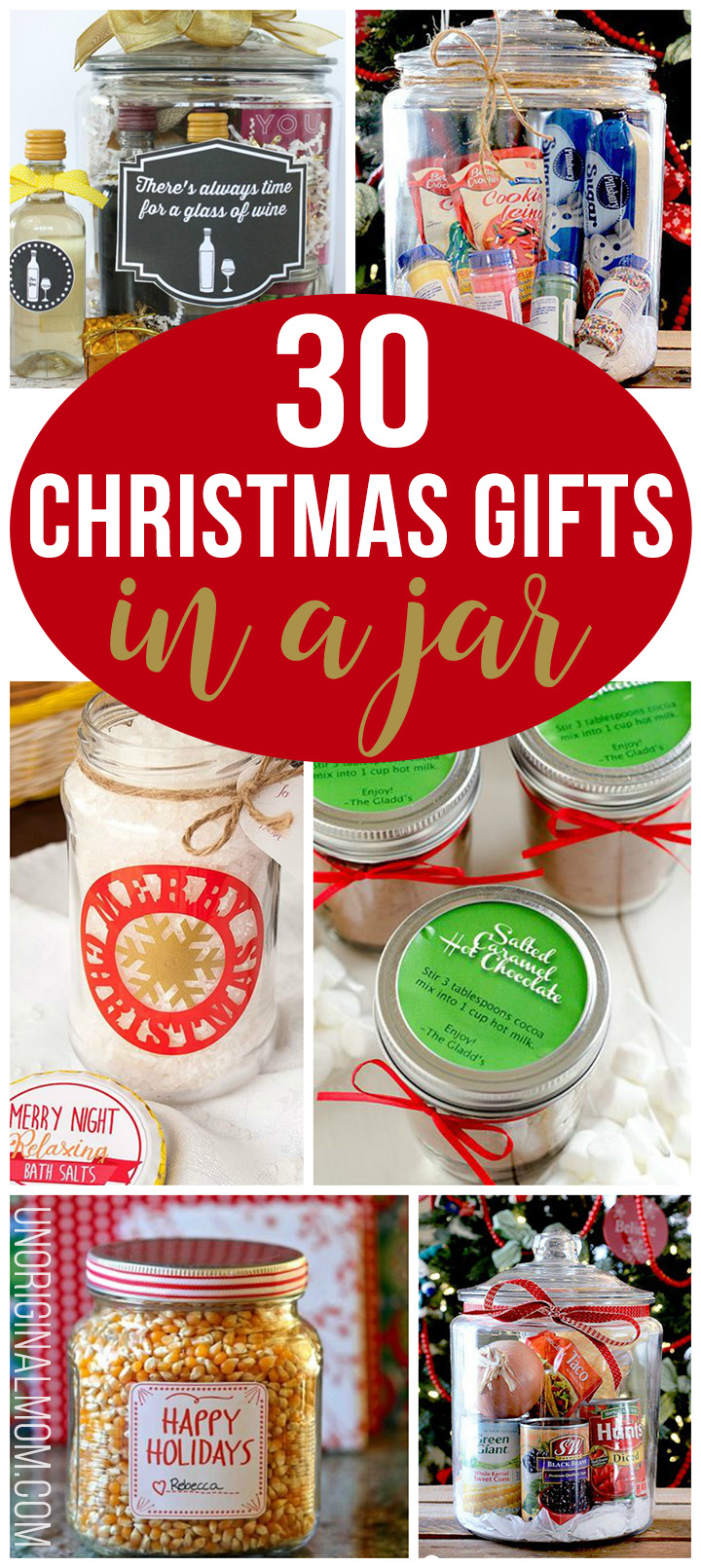 What if you MADE your Christmas gifts this year instead of buying them? Find out how to set yourself up for success in your Handmade Christmas journey - plus get a free printable gift list planner!