Here we are with just over 2 weeks until Christmas…I can hardly believe it! This is our second-to-last installment of My Handmade Christmas: Inspiration for the Season. I've really been enjoying putting these round-ups together and have filed away a ton of great ideas myself!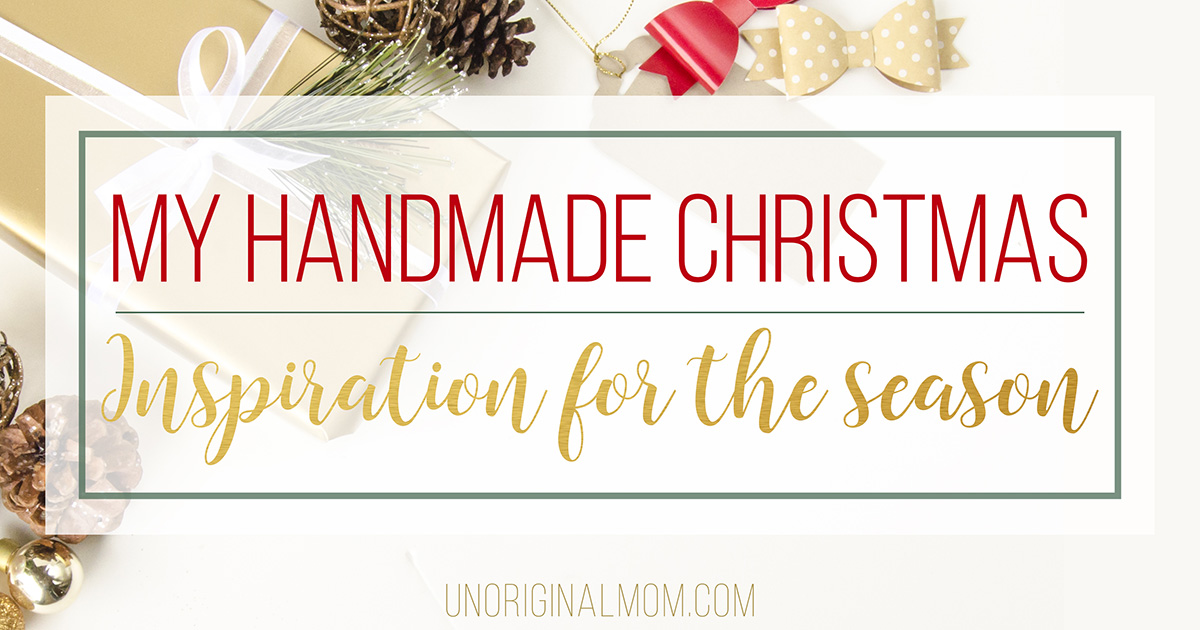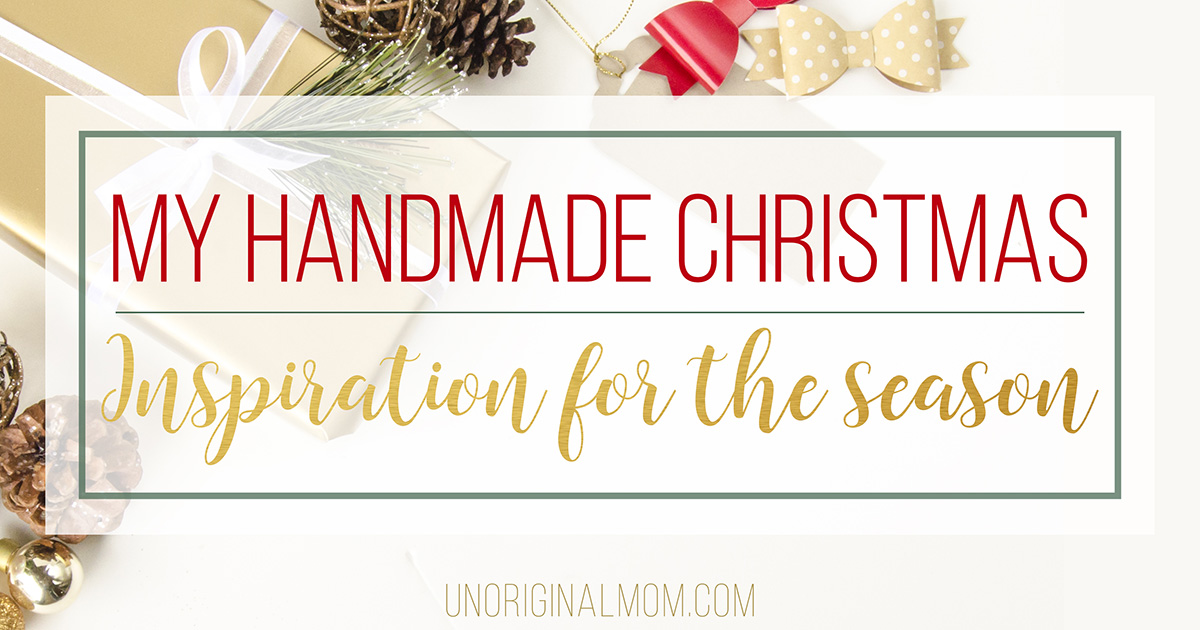 As we get closer and closer to Christmas, gift cards seem like a nicer and nicer gift option for those most difficult people on our list, don't they? I read somewhere that something like 9 out of 10 of us love receiving gift cards at Christmas, but only 3 out of 10 of us like giving them. Huh. I think it's because we see gift cards as a "cop out" kind of gift to give, but in reality, it's something that the recipient will really love! I know I've been talking all about handmade Christmas gifts, but really, there is nothing wrong with giving gift card at Christmas! Especially for someone that "has it all" – it's much better than giving a gift that will just get returned, or worse, sit in a closet for 5 years and eventually get donated to Goodwill with the tags still on it.
Now, if you're looking to add a personal, handmade touch to a gift card, get creative with your wrapping! I've put together a list of 10 great ways to package a gift card for Christmas, each one is cuter than the other. I hope you're inspired!
As always, feel free to pin the title graphic to come back to this post, but if you'd like to pin an individual idea please visit the original source to do so. Thanks!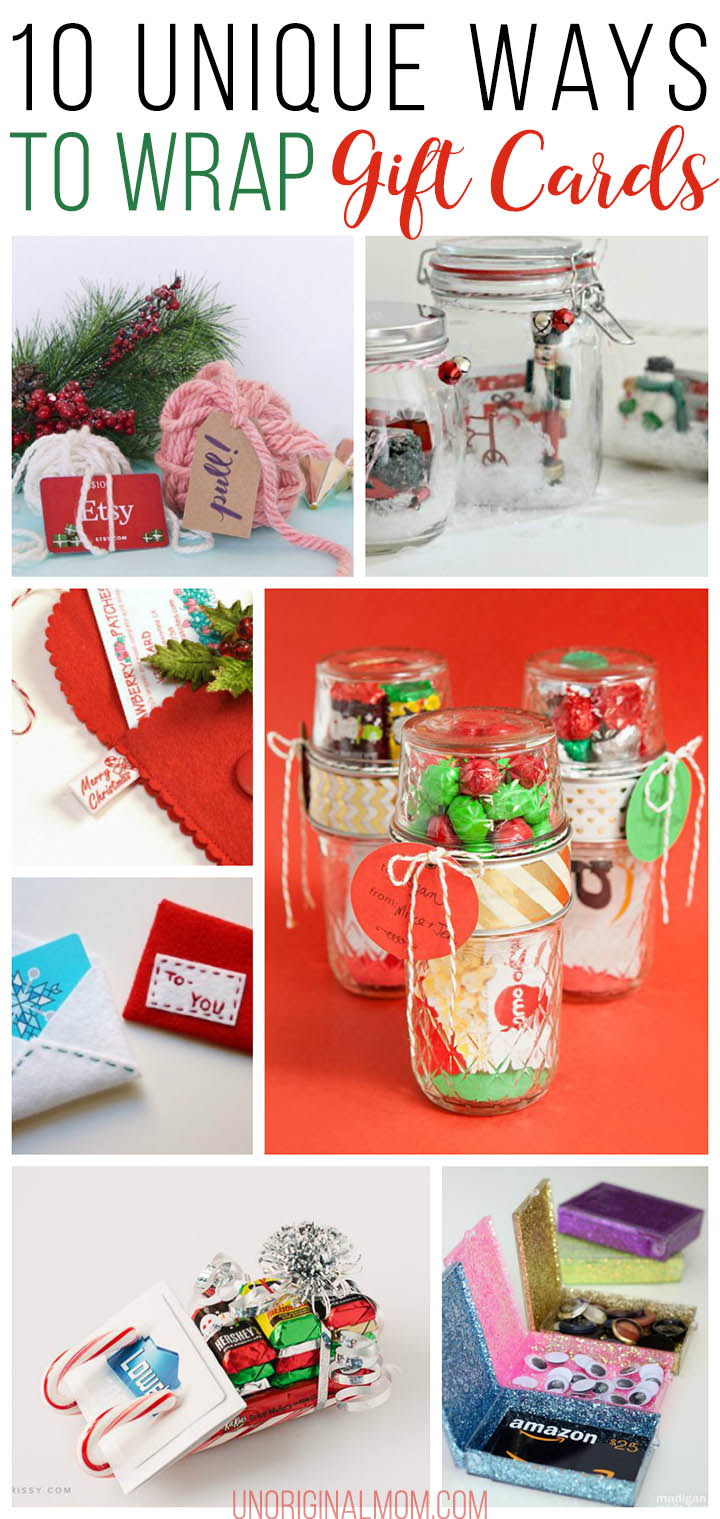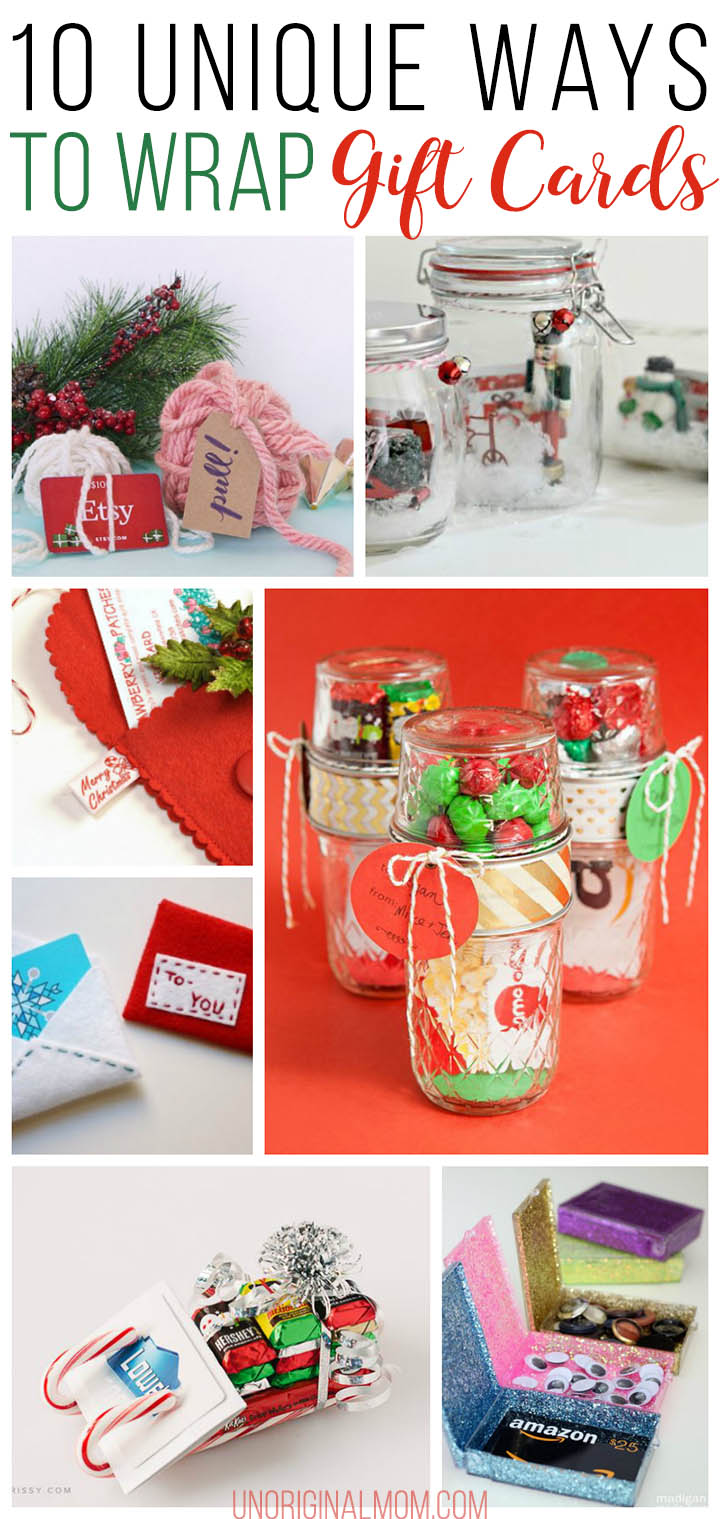 How adorable is this candy sleigh gift card holder from Dear Crissy? So creative and fun.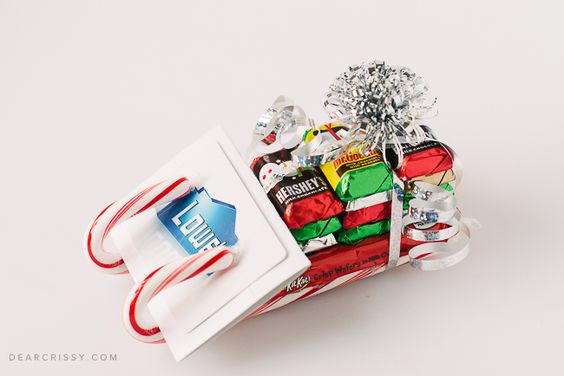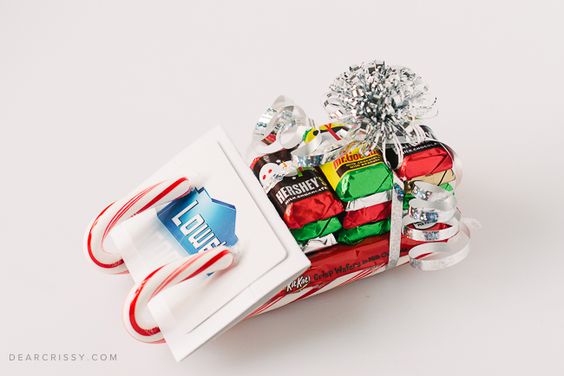 This idea from Etsy's blog is super fun, especially for a crafty person. (Gift card to Michael's or Hobby Lobby, anyone?) Wrap your gift card up in yarn to look like a yarn ball…then attach a little tag that says "pull!"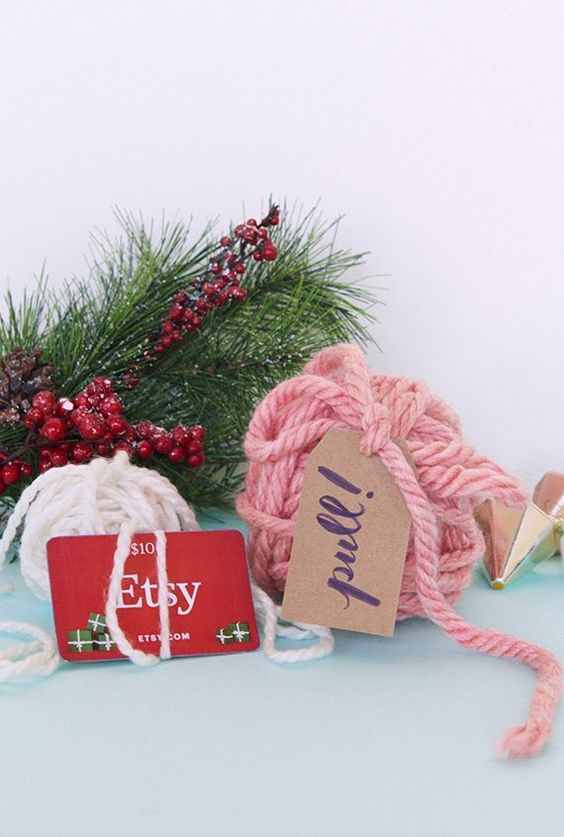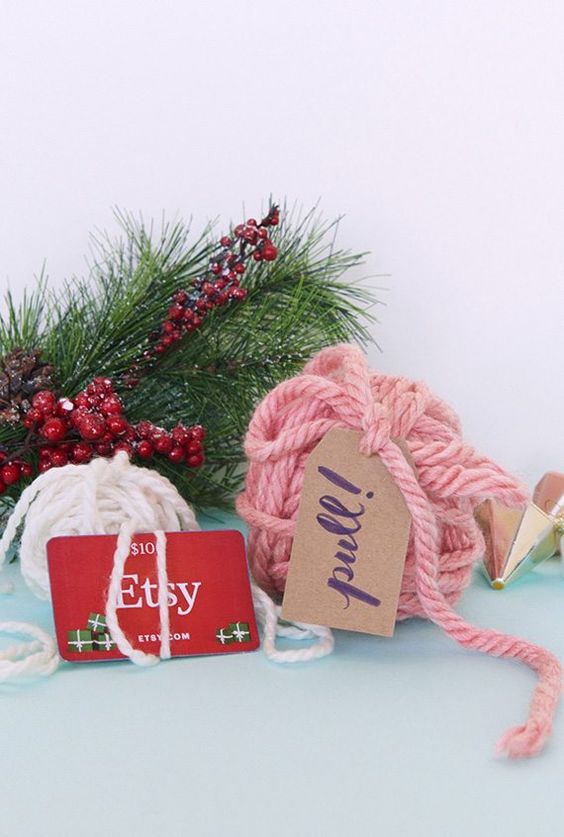 Adrienne over at Happy Hour Projects has a great idea – make a mini gift basket out of a jar and fill it with small items your gift recipient will love – plus a gift card, of course! Great for neighbors, teachers, and friends.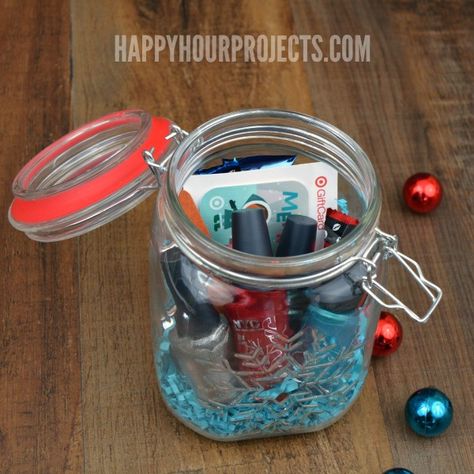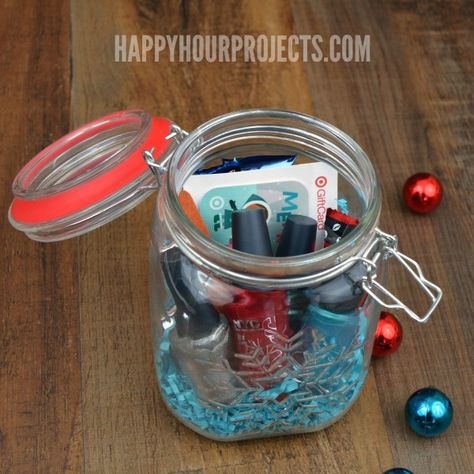 Running out of time and creative energy? Snag these cute printable gift card holders from Pretty Providence.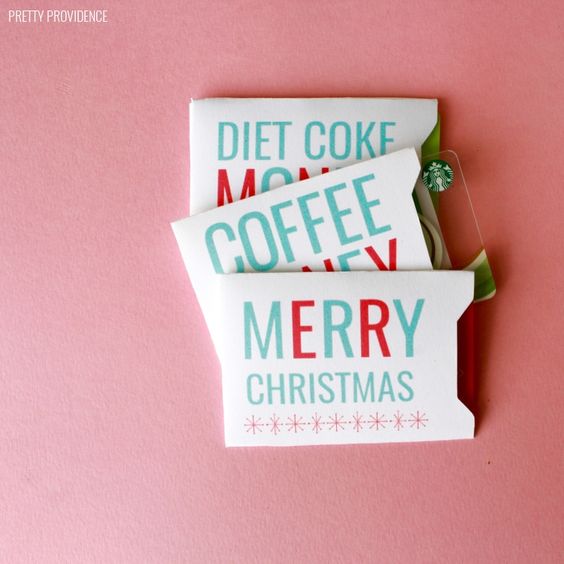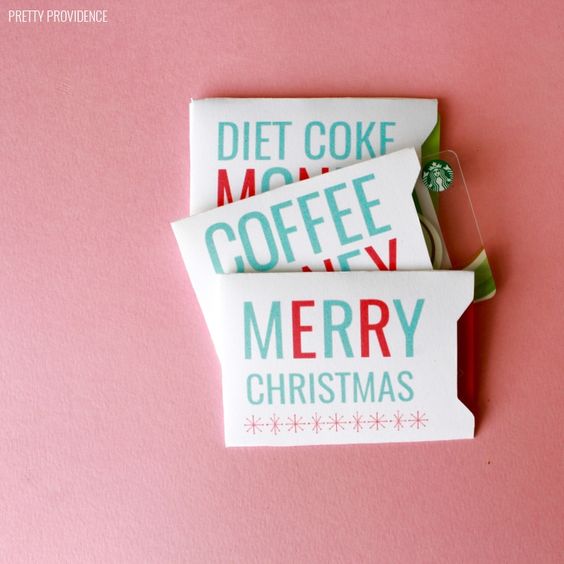 This is a great craft-stash-buster idea – a cute little buttoned felt pouch. See the how too over at Notes from the Patch.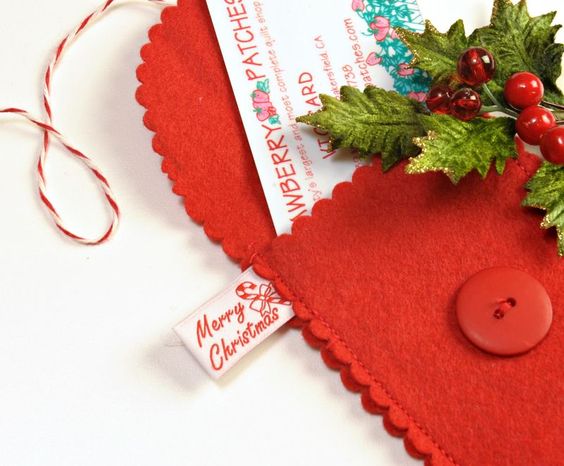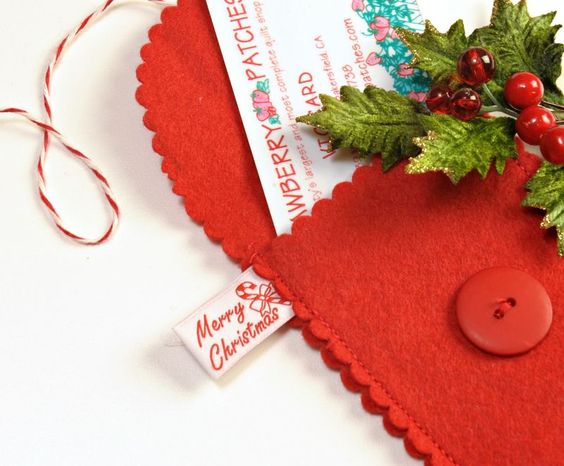 Another adorable felt idea – how cute are these little envelope gift card holders from Paper and Stitch?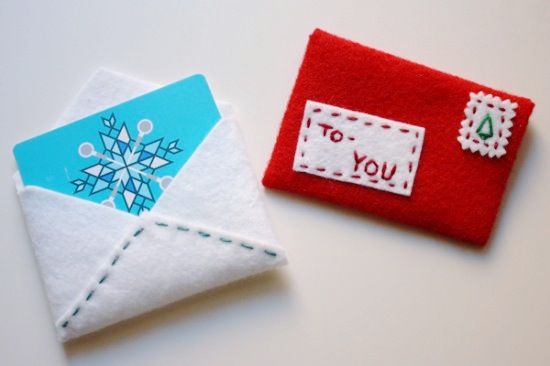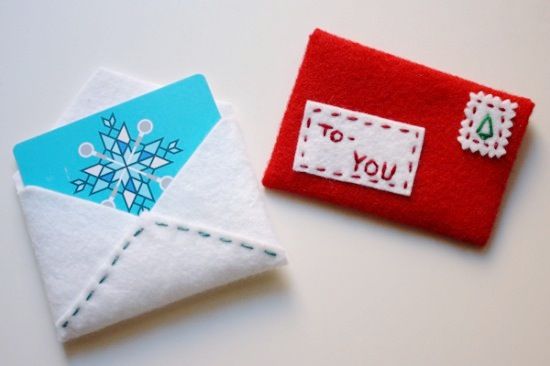 Guess what these cute containers started as? Thumb tack packages! Repurposing them as gift tag holders was a brilliant idea from Rosyscription.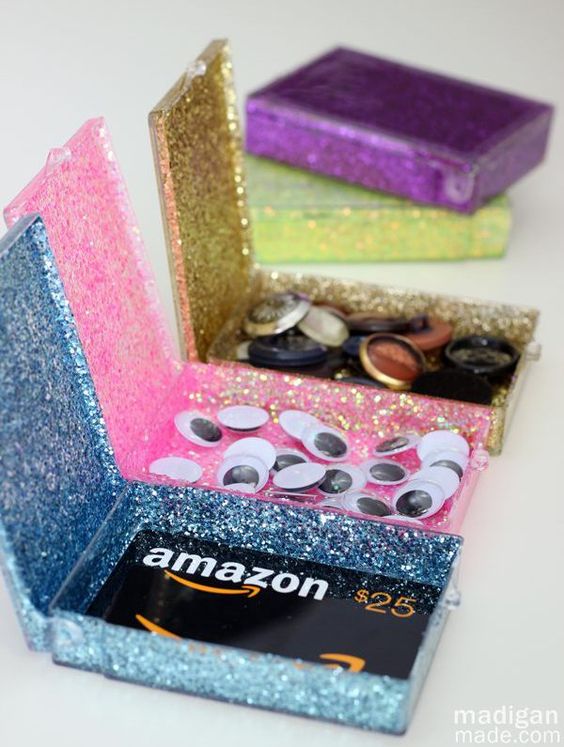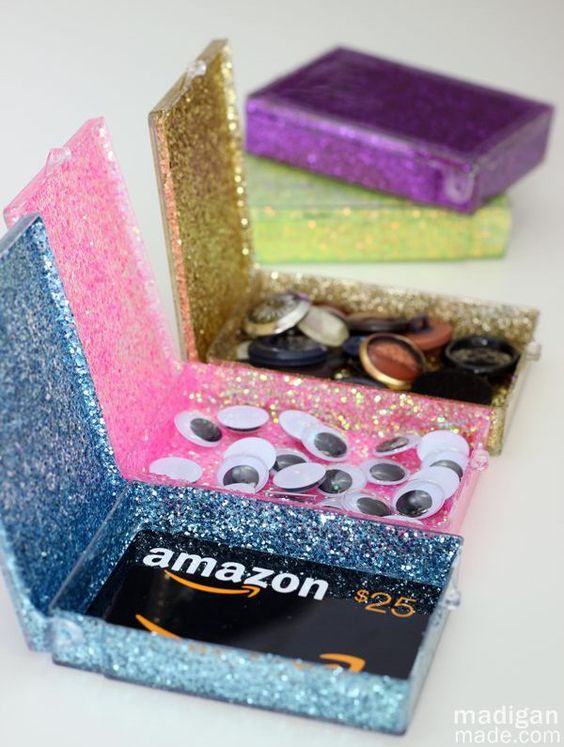 Create little "snow globe" jars for your gift tags – aren't they lovely? Via Hip2Save.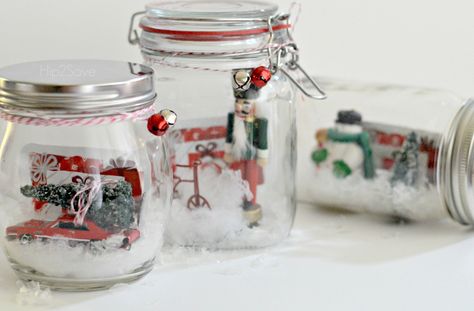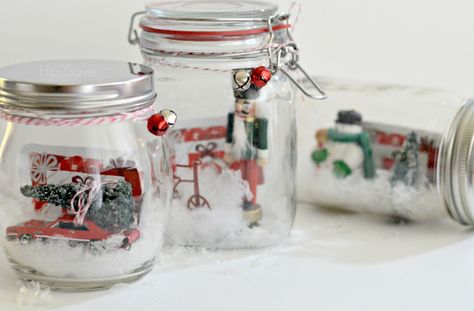 This idea is so colorful and festive and fun! Use TWO jars – one for your gift card, and one for candy…because, who doesn't love some sweets with their treat? See more at Something Turquoise.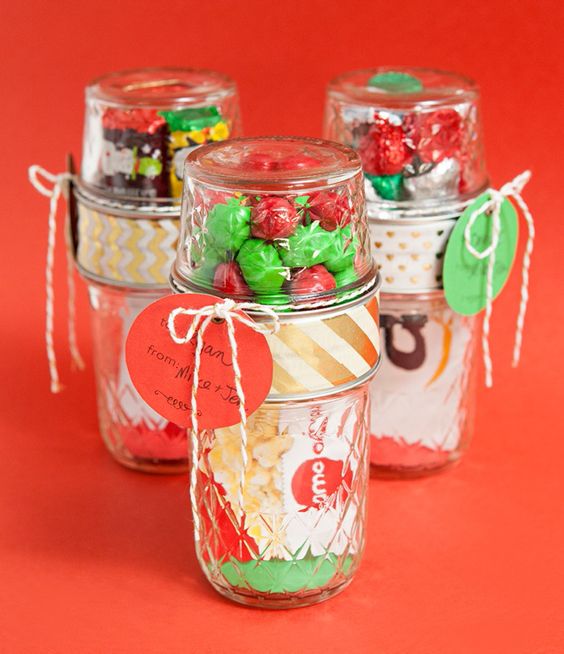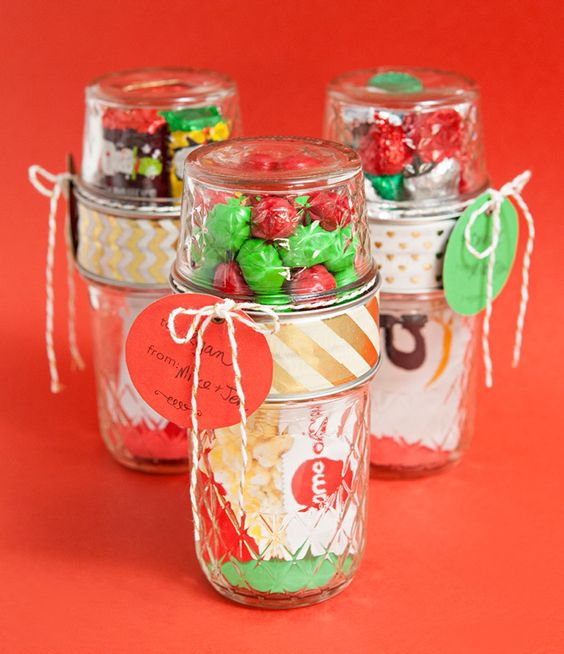 Use up your Christmas wrapping paper scraps with these simple and lovely origami gift card holders from Kristina Werner.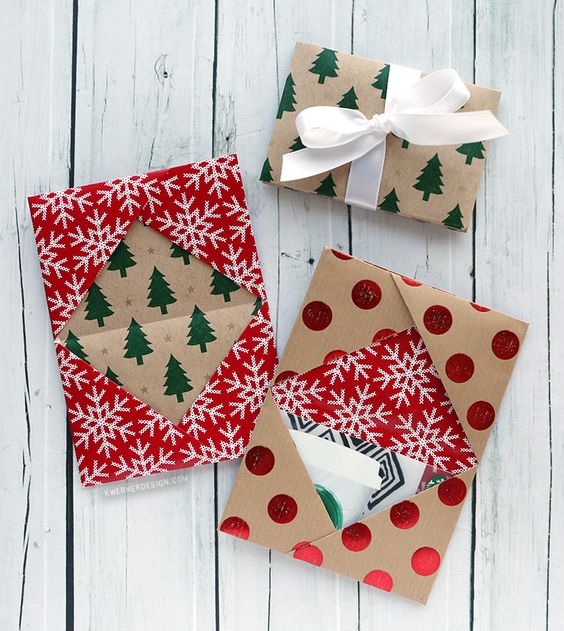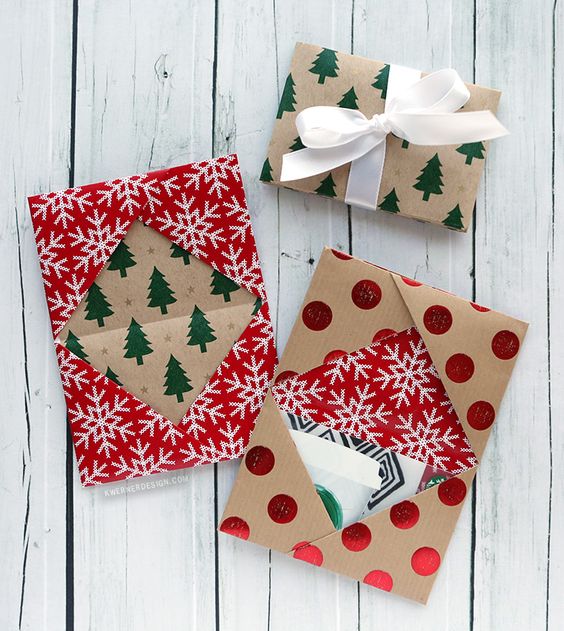 What if you MADE your Christmas gifts this year instead of buying them? Find out how to set yourself up for success in your Handmade Christmas journey - plus get a free printable gift list planner!