Happy Friday, friends! And welcome to post number ONE in my brand spankin' new series, My Handmade Christmas: Inspiration for the Season. Each Friday, I'll be sharing some handmade Christmas inspiration – handmade gifts, semi-handmade gifts, neighbor gifts, gift wrap, gift tags, gifts for men…you name it, you'll find it here! Up first are 10 handmade Christmas gifts that you can get a head start on now!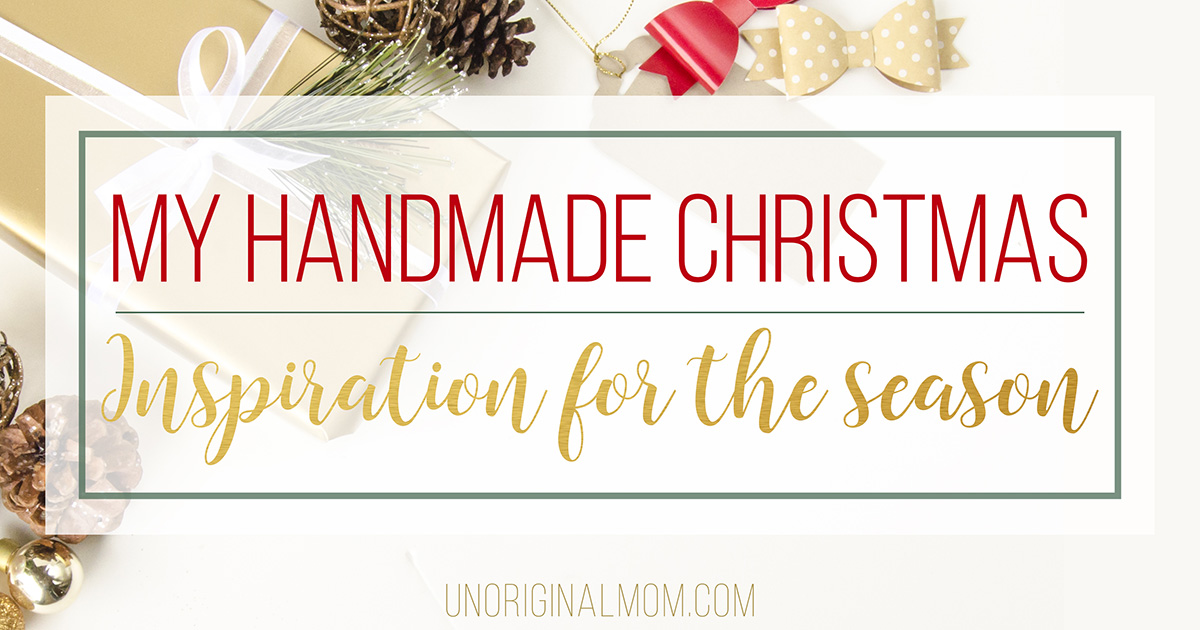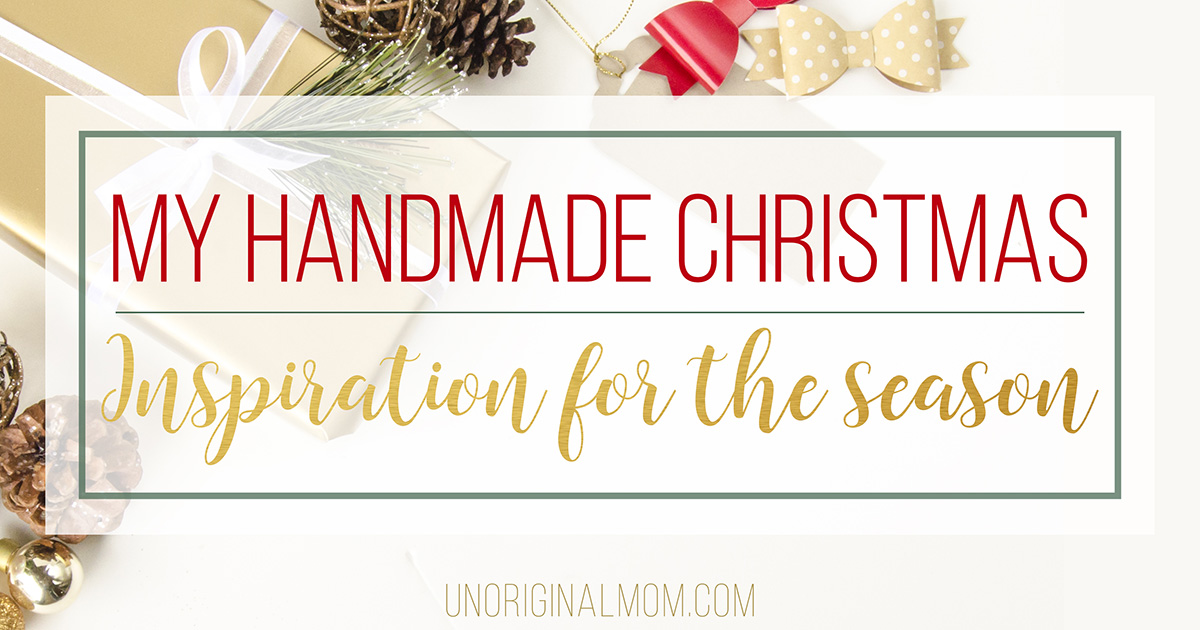 I realize that some of you don't start thinking about Christmas until you turn the calendar to December – if that's you, you're probably rolling your eyes at this post. Yes, I know Christmas is still more than two months away. I used to be one of those people, too – the ones that got frustrated with the "Christmas creeping" – holiday decorations showing up in stores seemingly earlier and earlier each year and retailers stretching the holiday shopping season as much as they can. Honestly, I get fed up with with that, too. But just because you start preparing for Christmas now doesn't mean you are contributing to the over-commercialization of Christmas, or that you're skipping Thanksgiving, or any of that. In fact, it means that you can ENJOY the holiday season even more, because you'll have gotten more of the stress-inducing items checked off your list before you even get to December!
If you're thinking about hand making any or even all of your Christmas gifts this year, the best thing you can do to set yourself up for success is grab a copy of my eBook, 7 Steps to a Handmade Christmas. I've broken the process down into manageable steps to help you select the perfect gifts, get organized, and stay on top of every detail from now until Christmas morning! But don't take my word for it…here's what a reader, Kate K. had to say about it: "What I loved about it was that it got me thinking about gift giving much sooner than I might have otherwise.  It got me to start looking for ideas.  It helped me a great deal when I actually wrote down the idea, decided the supplies that I needed and the steps I needed to go through to complete my project.  It even helped me to get the special gifts wrapped and presented in a pretty fashion.  I found that for me, visual is best and this course really helped me bring my written ideas to fruition." Want to find out more? Click here.
So, who's ready to get started on some handmade Christmas gifts?  Here's a list of 10 gifts you can start making now.  Then, stash them away until it's time to put them under the tree! Please visit these fabulous blogs to pin from the original sources.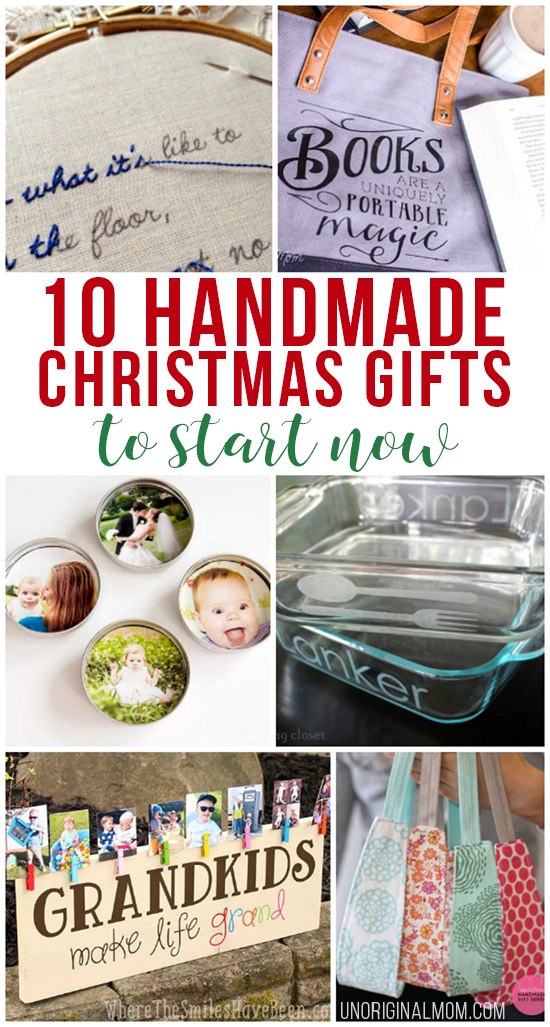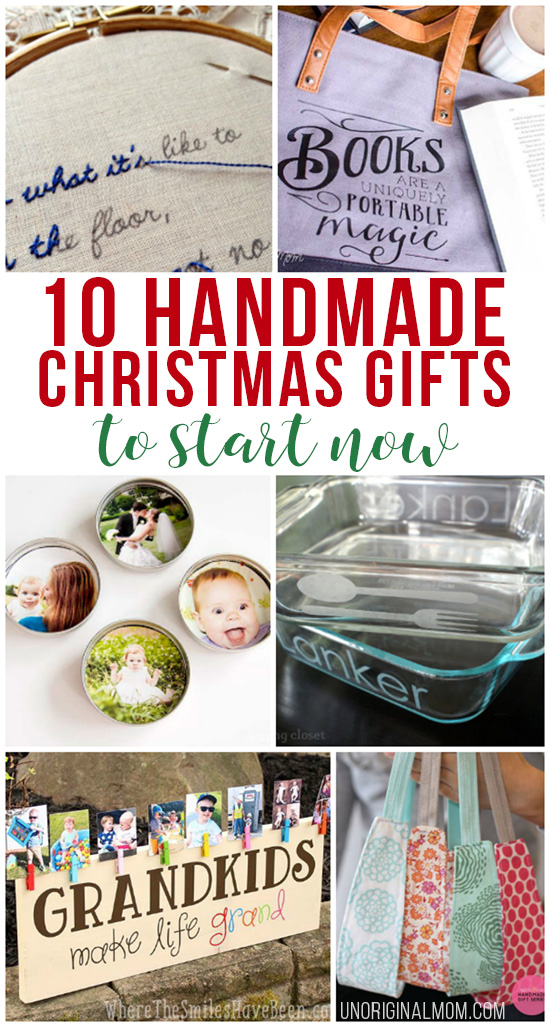 Here's an idea that might take a bit of detective work, so allow yourself some time to pull it together…but how amazing would it be to create a beautiful Family Tree like this one to gift to your parents or grandparents? Actually, once you've figured it out, make one for everyone in your extended family. This is such a precious, personal, and meaningful gift idea! Check out the very detailed tutorial over at Cutesy Crafts.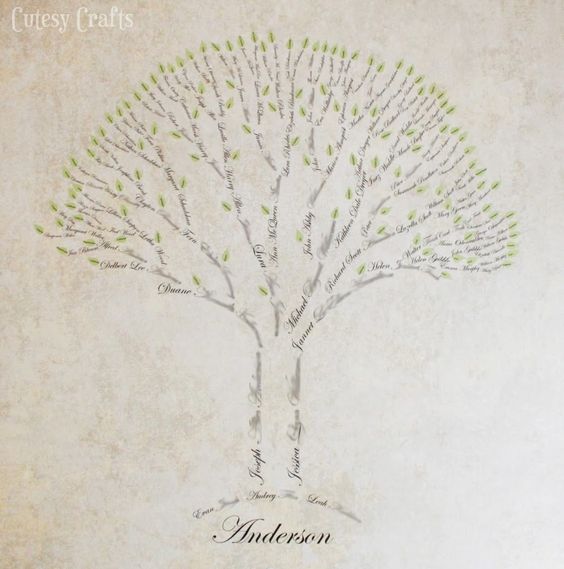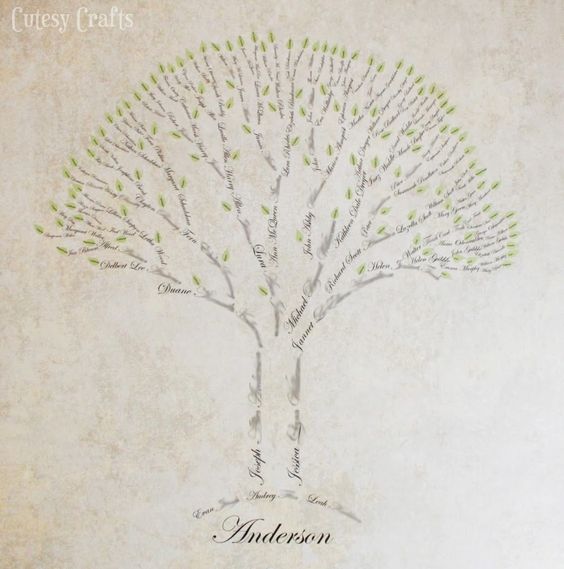 Keep an eye out for cute fabric quarters on sale throughout the year and stock up for little sewing projects like these easy fabric headbands from Alice and Lois.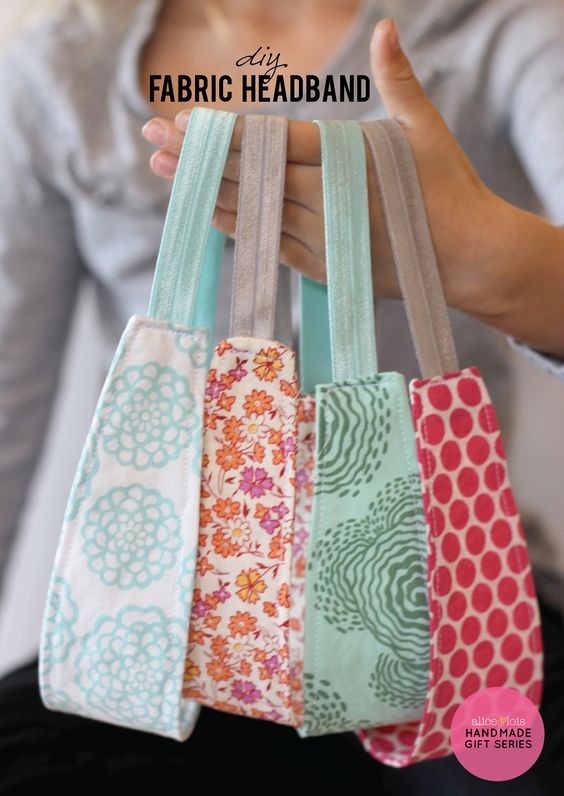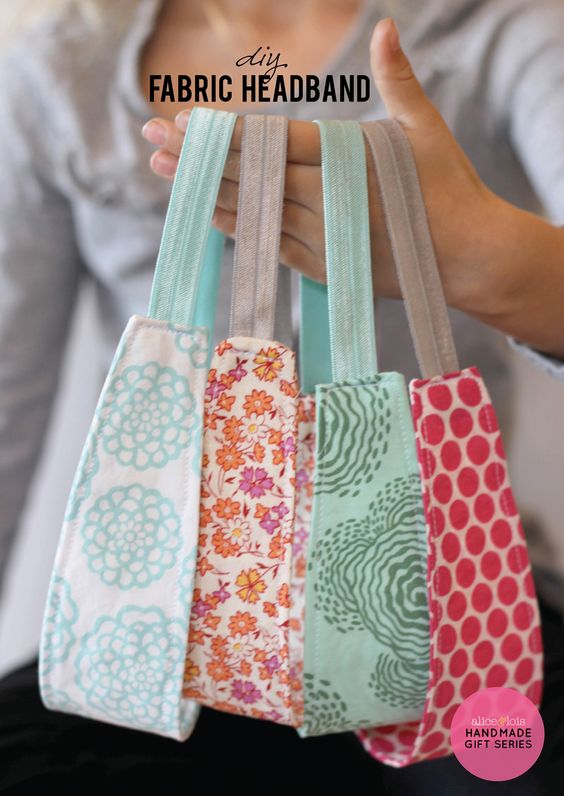 I've made several etched glass casserole dishes as handmade Christmas gifts, and they are such a big hit! Who wouldn't love one of these to bring to their next potluck? Lauren over at The Thinking Closet has a great tutorial for folks with cutting machines to make a custom stencil for glass etching – see it here!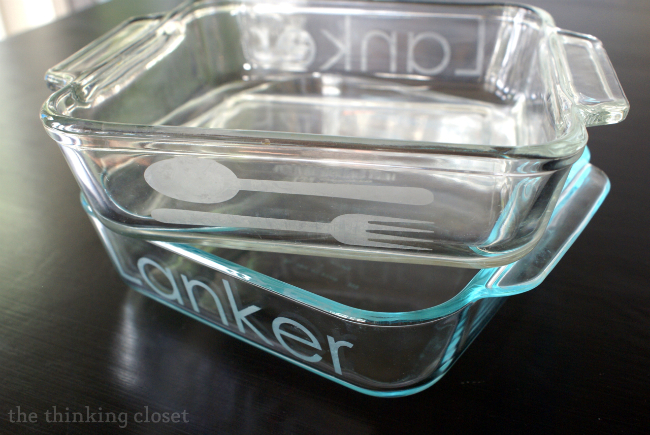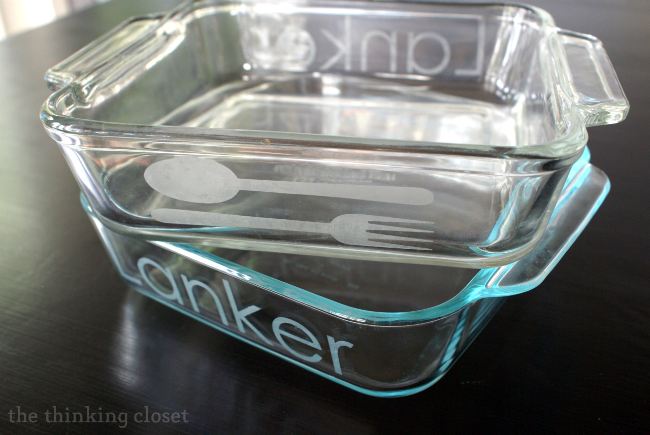 Speaking of glass etching, aren't these monogrammed soap pumps from Design Mom so cute? Great gift idea for anyone who washes their hands ;-)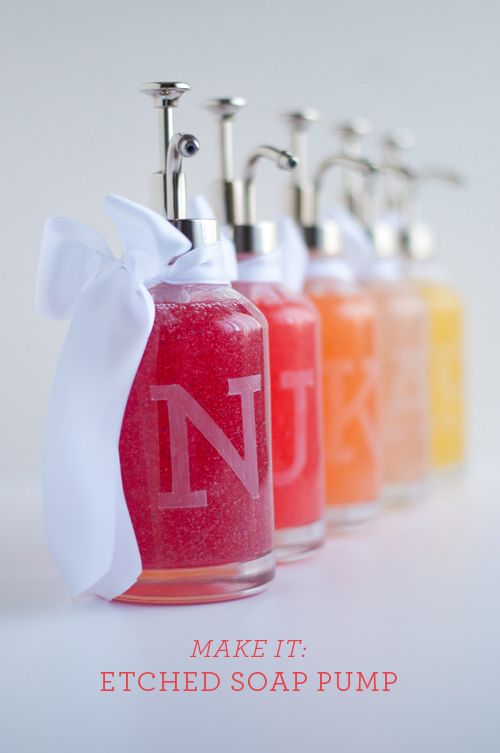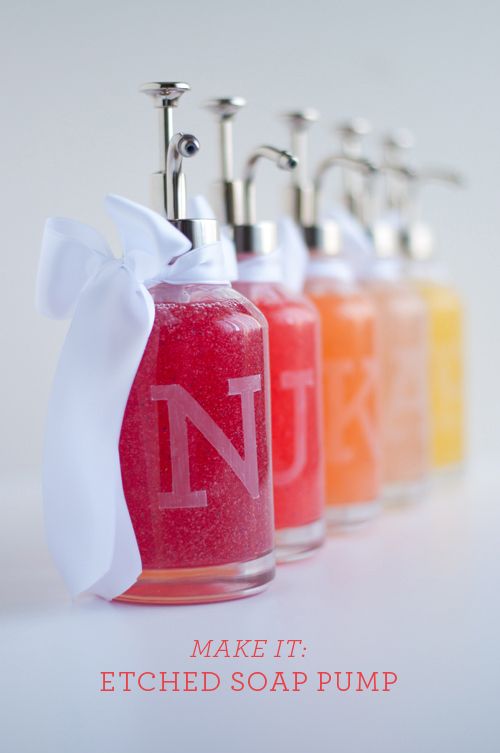 What grandparent doesn't love showing off the latest photos of their grandkids? This is a great project to work on when you have the time. Christine at Where the Smiles Have Been has a great tutorial for you.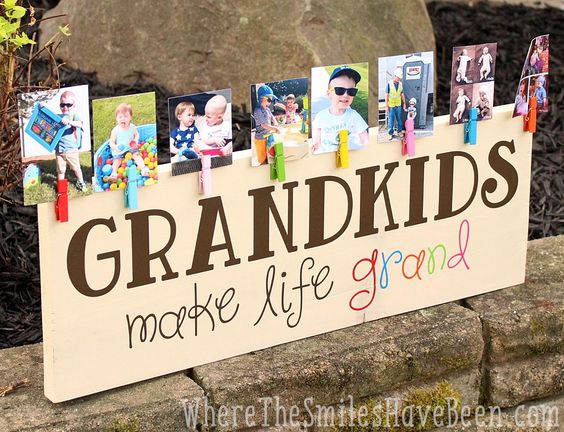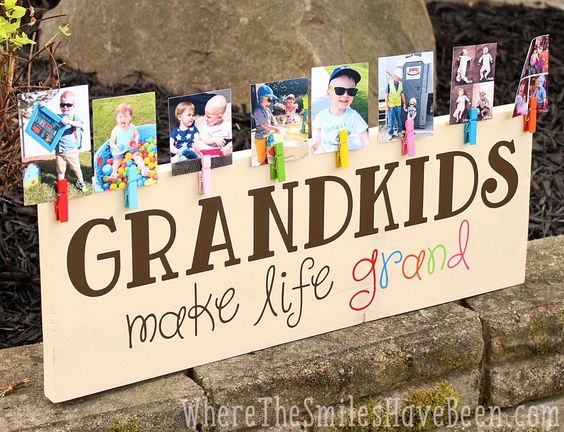 A personalized tote bag always makes a great gift. If you're planning and working in advance, you can do a big order of some blank tote bags and make a bunch for multiple family members or friends. Here's a book lover's tote bag I made for my sister – there's a free cut file for Silhouette users, too!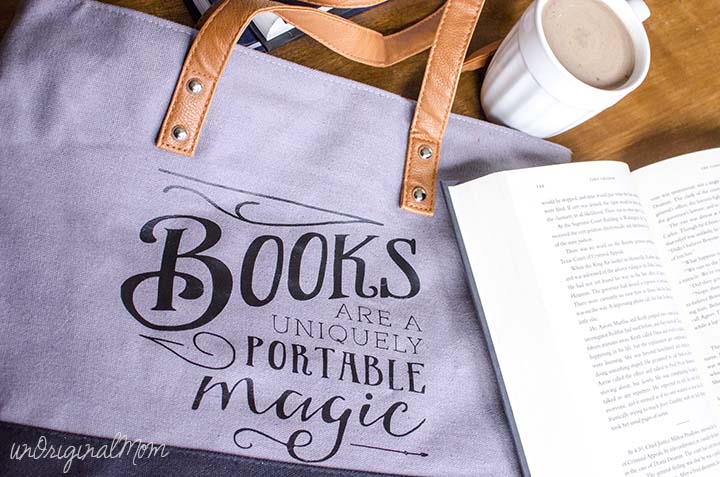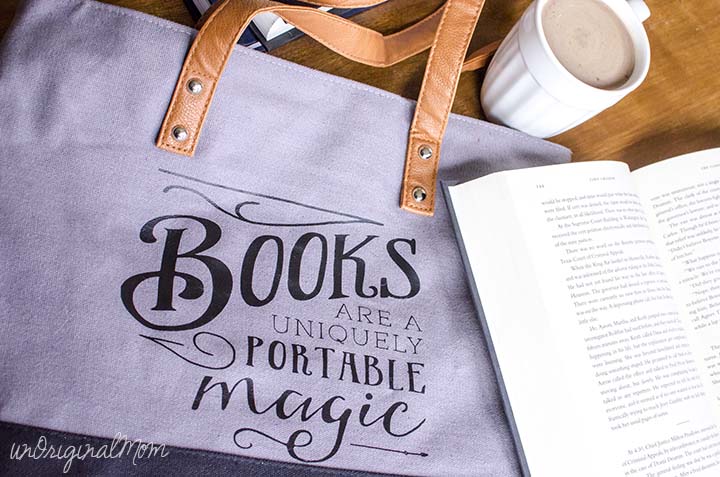 String art is an inexpensive gift with a big wow factor. Make simple monograms or even full names or words! Full tutorial over at By Dawn Nicole.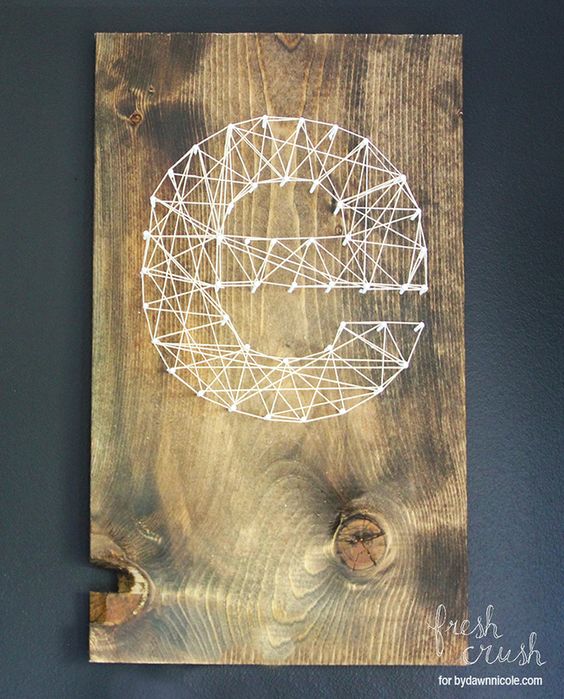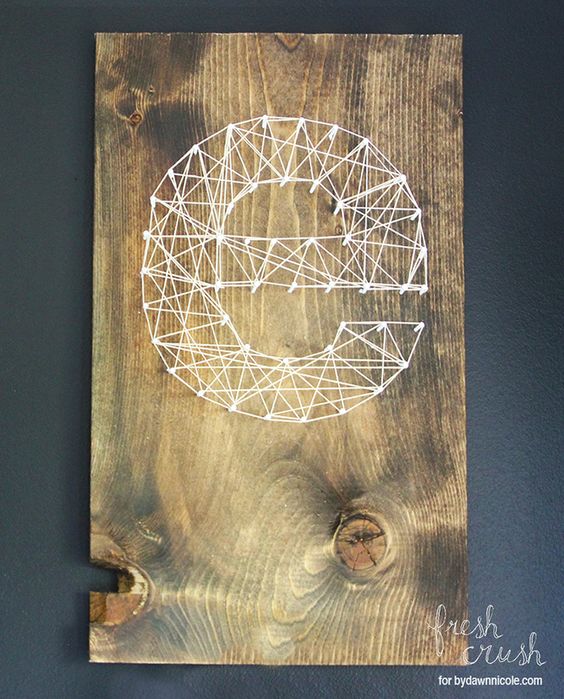 Here's an idea for a way to decorate and personalize a recipe box from Uncommon Designs. Take it a step further and fill it with hand written recipe cards of your family's favorite recipes. This would be the perfect gift for newlyweds or a young adult just starting out on their own!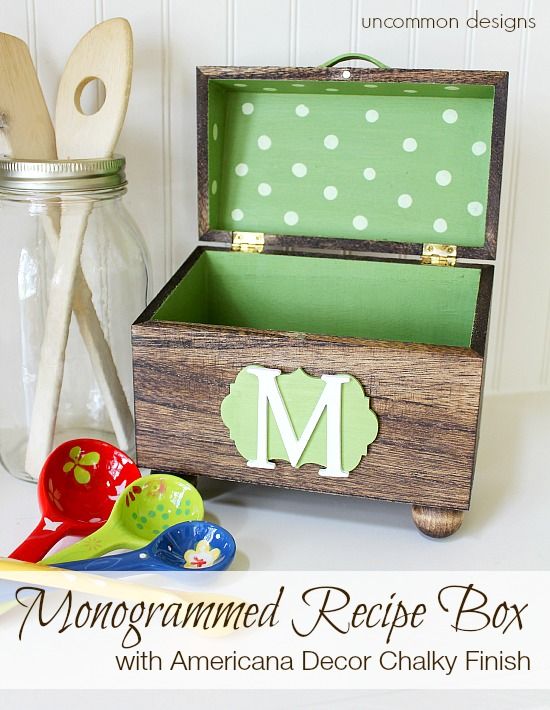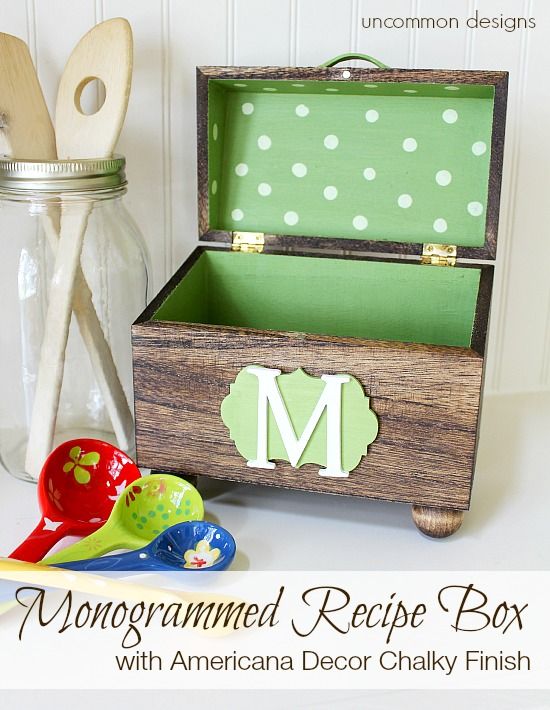 Photo magnets are a great gift for just about anybody. This can be a great stash buster craft, too, if you're like me and have lots of mismatched mason jar lids laying around! You could use any kind of jar lid, though – lids from spaghetti sauce or pickle jars, baby food jars, whatever you can find! Start saving them now and then whip up a bunch of these mason jar photo magnets as some stocking stuffers.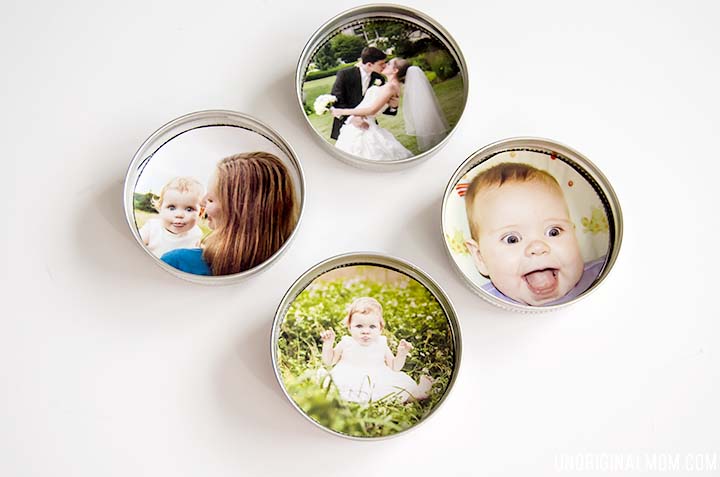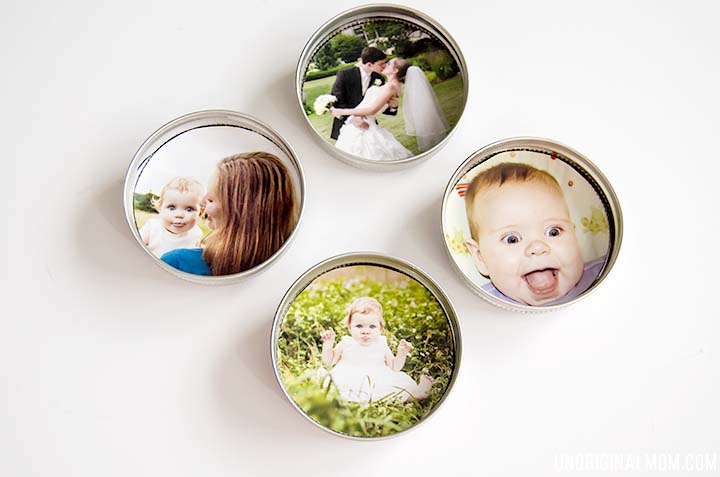 I think this idea might just be my favorite – hand embroidered song lyrics! What a meaningful and personal gift idea from Button Button.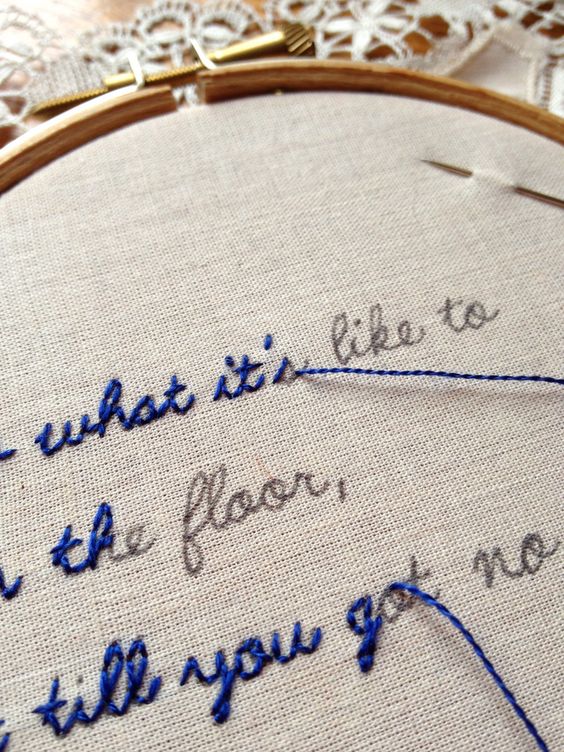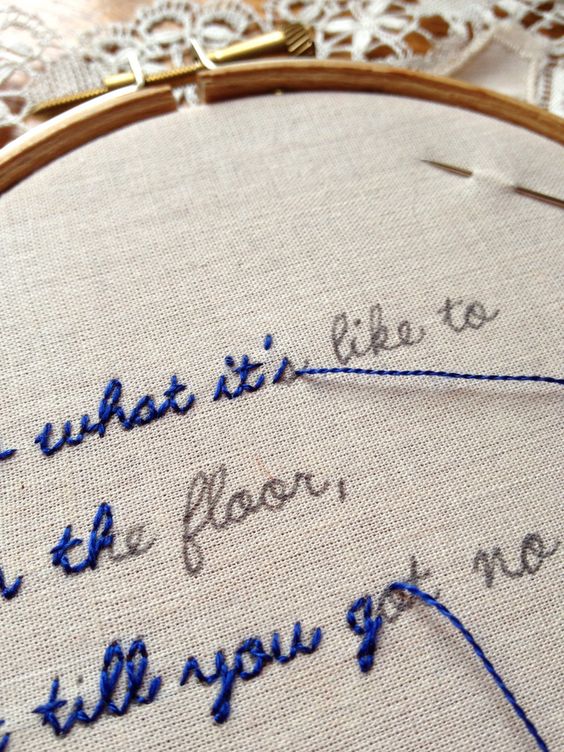 Ready to get started on some handmade Christmas gifts? The best place to start is by being purposeful about choosing the *perfect* gift for everyone on your list. I have a printable that will help you do just that! Enter your email below to get my FREE gift recipient planning list and a sneak peek at my book, 7 Steps to a Handmade Christmas.
What's your favorite idea from this list? Have you already started working on some handmade Christmas gifts? Share your ideas – I'm always looking for more!