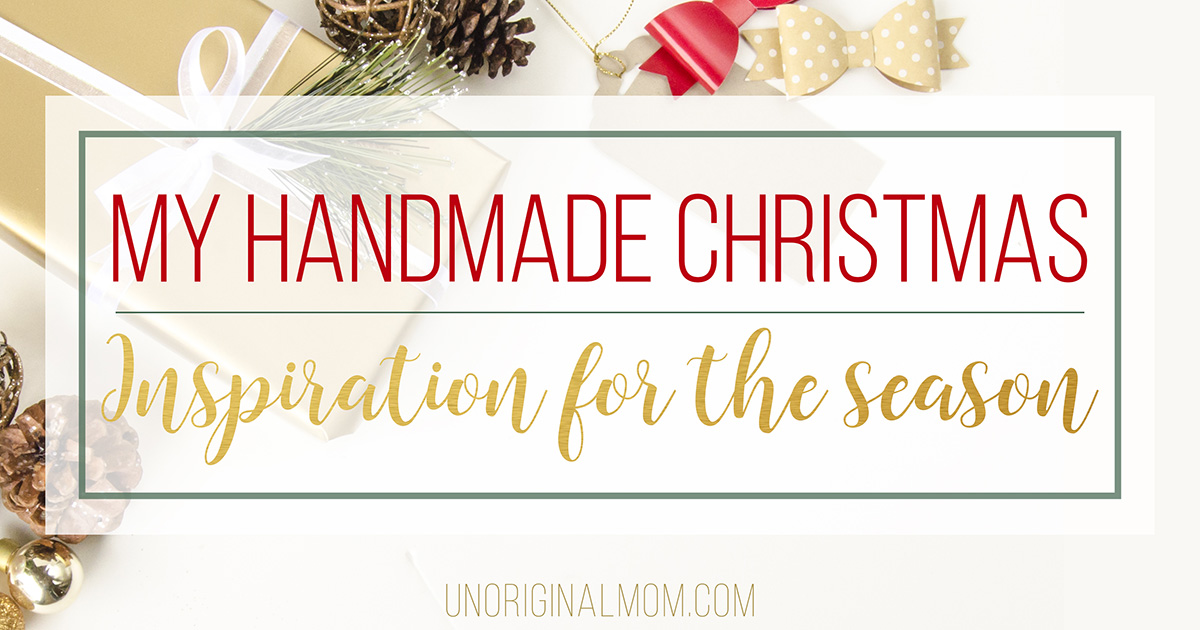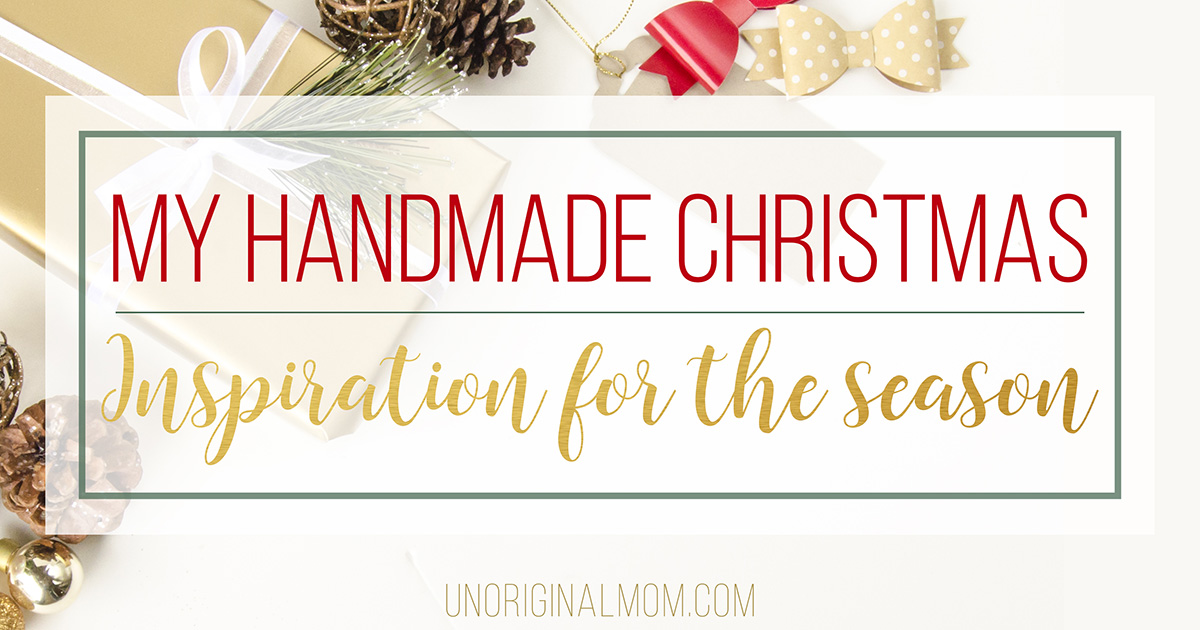 Brace yourself, friends – Christmas is 10 weeks away. Well, technically 10 weeks from Sunday…but still, it will be here before we know it! Every year I tell myself I'm going to be more proactive about my holiday preparations so I can enjoy the season a bit more…and every year, I'm STILL wrapping presents on Christmas Eve. But I'm convinced that one of these years I'll figure it all out. And once I do, you can be sure I'll share the secret with you ;-)
Honestly, I know I will never get EVERYTHING on my holiday checklist finished in advance…there are always things that will come up at the last minute, and that's okay. But I have discovered a pattern in that the years I'm more organized early (and I'm talking EARLY – like October early) things seem to go so much smoother. I have the majority of my gifts bought and made sooner, I get my decorations up earlier, I'm able to do more fun things like baking and crafting with my kids, and my stress level is generally lower. Two years ago, I was pregnant with our second child and due in January. I knew the more pregnant I got, the less I'd feel like getting anything done, so I was really proactive about all my gift making, shopping and preparations that year. It. Was. Amazing. I was able to slow down through the whole month of December and really enjoy the season instead of rush through it. But last year, with a 3 year old and a not-quite-1-year-old (who was an early walker!) I was back to wrapping presents on Christmas Eve. Much of that was just due to my life stage, but a lot of it was because I hadn't taken the time to get organized with lists and deadlines early on – I just flew through the season by the seat of my pants. You guys, I definitely don't want to do that again, and I'm guessing you don't, either!
I have resolved to make at least 1 gift for everyone on my list this year, and I know the only way I'll be successful in that is by starting the process NOW. My goal is to have them all finished by Thanksgiving. Yikes! It's a lofty goal, but I know that by doing it I will accomplish 4 main things. I will A) save money; B) lessen my holiday season stress level; C) be able to spend more time and energy on fun things with my family through the month of December; and D) share a whole lot of love with my friends and family through handmade gifts. Oh, and hopefully I'll have a little fun along the way ;-)


So…who's with me?
The first thing you can do that will help you IMMENSELY with this process is go check out my eBook, 7 Steps to a Handmade Christmas. It is an all-in-one resource that will help you brainstorm gift ideas, plan the perfect gift for everyone on your list, shop for supplies, set deadlines, and get crafting. Each step along the way includes a printable to keep you organized. Now, you should know that I've been really intentional about pricing the book extremely affordably – it's only $10! (Seriously, I've had at least a half dozen other bloggers tell me I'm crazy and that the price is way too low!) But it was important to me that this resource was accessible to anyone, especially people that doing Christmas on a very tight budget. Jump right to the sales page by clicking here, and as soon as you complete your purchase you'll be able to print out the first printable and start working on Step 1 right away!
The second thing you can do is join me right here every Friday for the next 8 weeks! Tomorrow marks the beginning of a little blog series that I'm calling "My Handmade Christmas: Inspiration for the Season." Browsing Pinterest, Facebook, and Instagram can actually be more overwhelming than inspiring – there are so many amazing ideas out there, and so little time! I will sift through it all and bring you my favorites in one weekly dose of handmade Christmas inspiration. Each week I'll be sharing another inspiring list of handmade gift ideas, tips, and tricks. (Who knows, I might even get a little crazy and share some recipes, decor, or crafts too!) Keep coming back to this post, because I'll be updating the links to new posts in this series as they go live.
Post #1: 10 Handmade Christmas Gifts to Start NOW!
Post #2: 25 Handmade Christmas Gifts for Men
Post #3: 30 Christmas Gifts in a Jar
Post #4: 25 Neighbor Gift Ideas with Free Printable Tags
Post #5: 15 Cute & Clever Ways to Package Christmas Treats
Post #6: 15 Brown Paper Wrapping Ideas for Christmas
Post #7: 175 FREE Printable Gift Tags
Post #8: 10 Unique Gift Card Wrapping Ideas 
Post #9: 10 Last Minute Handmade Gift Ideas
In the meantime, browse my project gallery for some great handmade gift ideas along with lots of holiday craft and decor inspiration. (There's a holiday specific category all the way at the bottom of the gallery, so scroll on down to find that!) And don't forget to grab your copy of 7 Steps to a Handmade Christmas to get a head start on your holiday gift making and planning!
Talk to you soon, friends!




What if you MADE your Christmas gifts this year instead of buying them? Find out how to set yourself up for success in your Handmade Christmas journey - plus get a free printable gift list planner!