One of my FAVORITE things about the Christmas season is sending and receiving Christmas cards. I get so excited to see an actual real live hand addressed envelope in my mailbox…then to open it up to see the smiling faces of loved ones looking back at me! I'm usually lucky to get our Christmas cards out by mid-December, but this year I was surprisingly proactive about it and actually got our cards designed and ordered from Shutterfly before Thanksgiving! Want to see how they turned out? Take a look!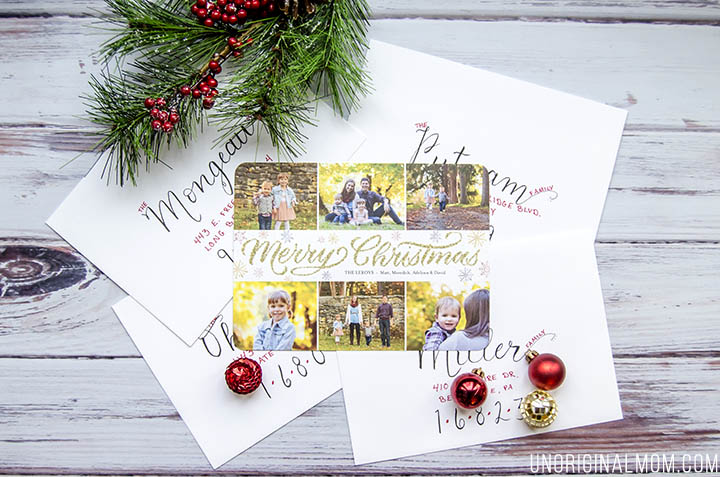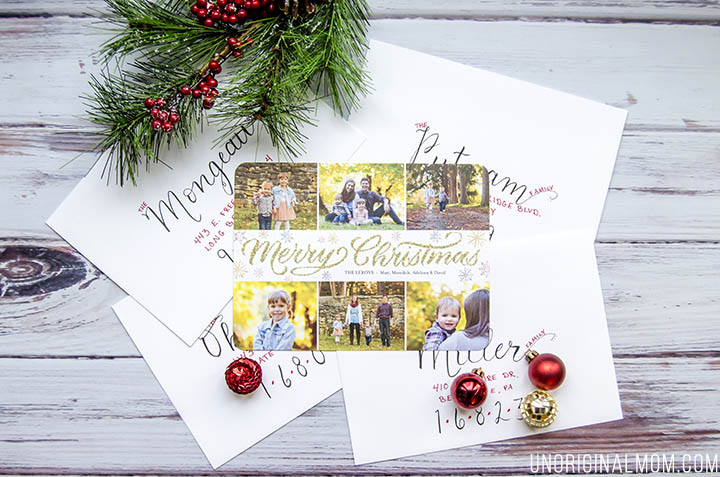 I spent some time browsing Shutterfly's amazing selection of Christmas Cards, but it didn't take long for me to fall in love with their glitter cards. Everybody loves a little extra sparkle and shine during the holidays, right? Right!  When they arrived, the crafter in me was kind of amazed at the glitter…it looks like real, actual glitter.  It's raised from the surface of the card and so sparkly! But it's sealed, so the glitter doesn't come off at all. So pretty!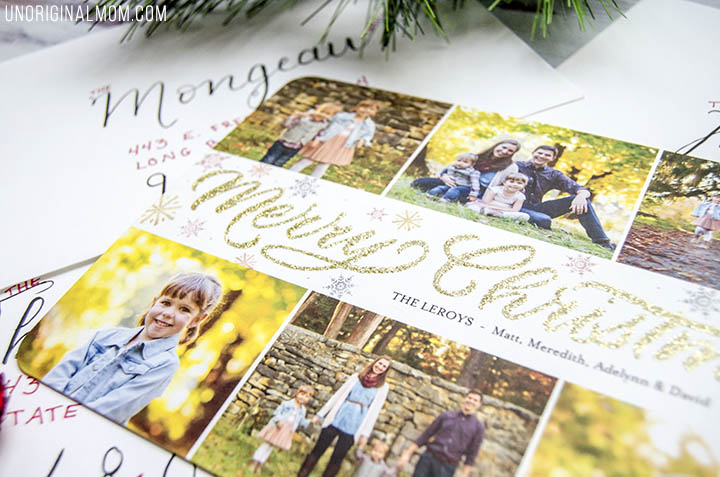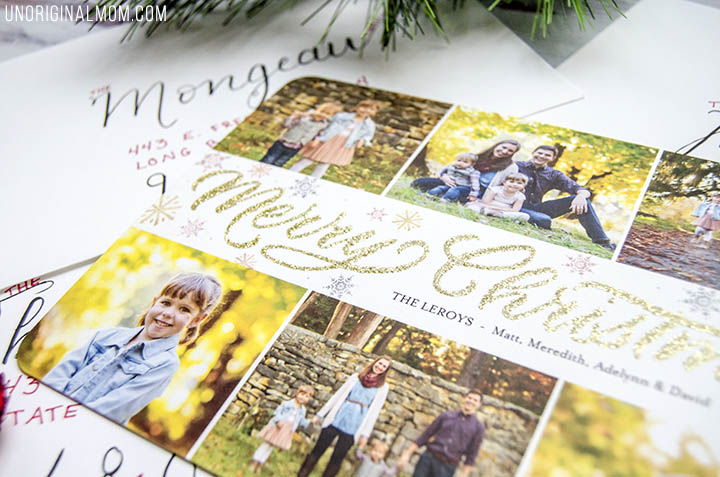 The design I picked is called Colored Snowflakes – I think it goes so well with the color pallet of our family photos we had taken this fall by the amazing Amber Roy Photography. And I love that it had a spot for 6 photos, since I had a hard time narrowing down which pictures to use on our cards!
I will say I was really tempted to try Shutterfly's new pop-out cards…they are perforated around the photo, so it's easy for people to "pop" them out after Christmas to save your picture. I love that concept! And they have some beautiful foil stamped cards, too, in gold, silver, red, and my favorite, rose gold. So pretty.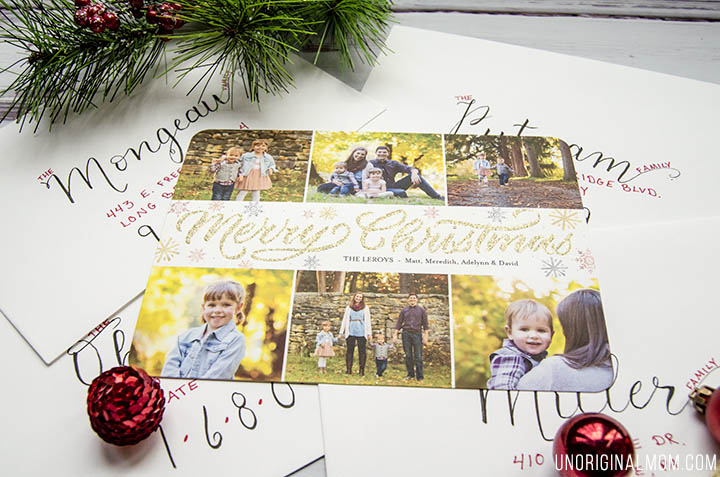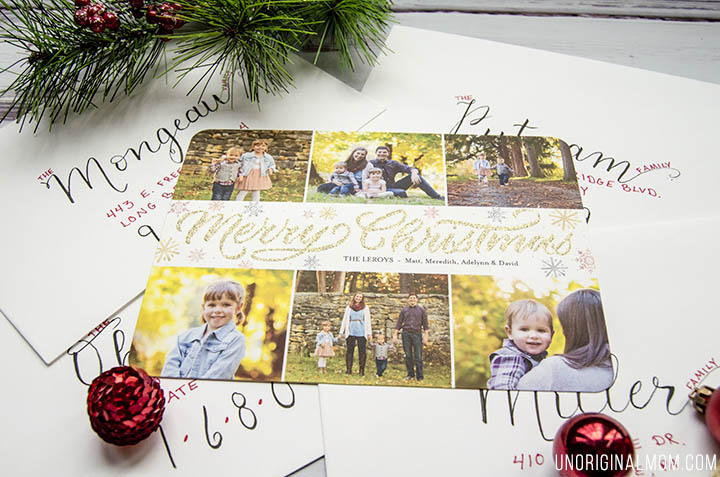 I spent a little bit of time hand lettering the envelopes as an extra touch. (Not to mention, it was great practice for my hand lettering skills!). I will say that I was a whole lot better by the time I came to the end of the alphabet. Sorry to my friends and family with A and B last names, they're not nearly as pretty, haha!
But I'm thrilled with the card we picked – it turned out beautifully, don't you think?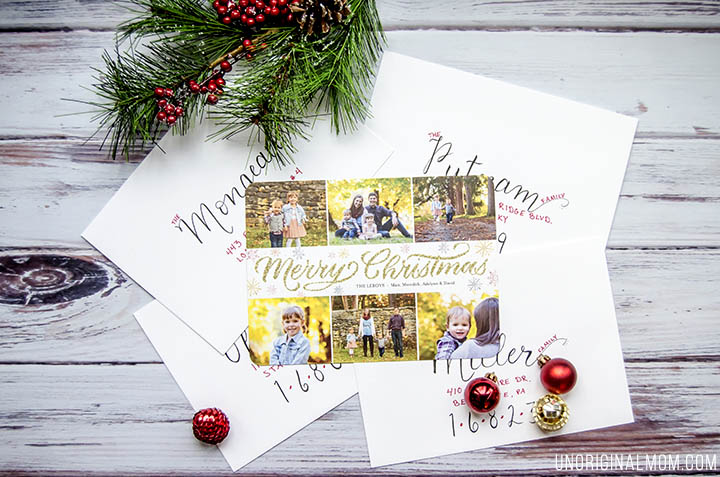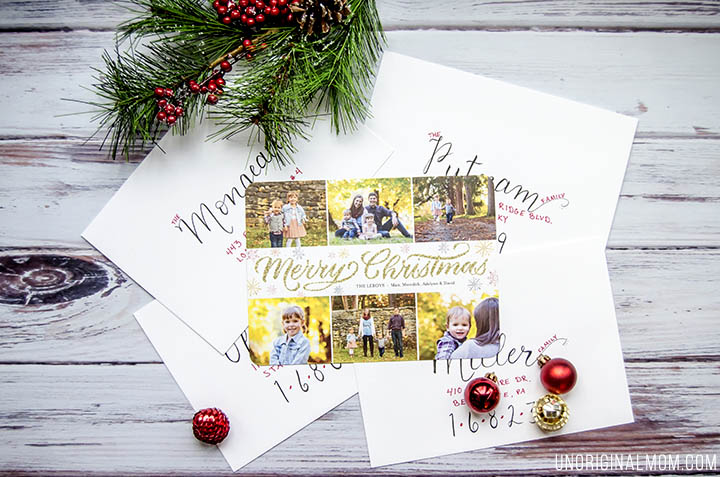 I wish I could send a Christmas card to all of you, dear readers…so please consider this your virtual Christmas card from my family to yours! Merry Christmas!


Thanks to Shutterfly for providing product in exchange for this post. All opinions about their beautiful cards are my own!