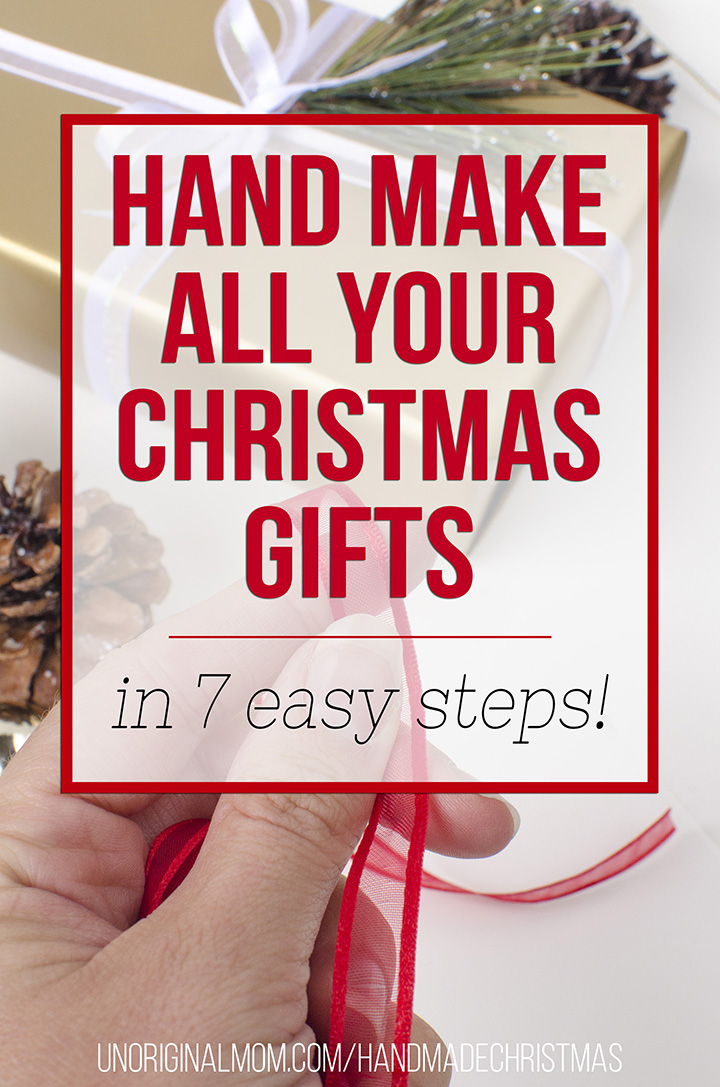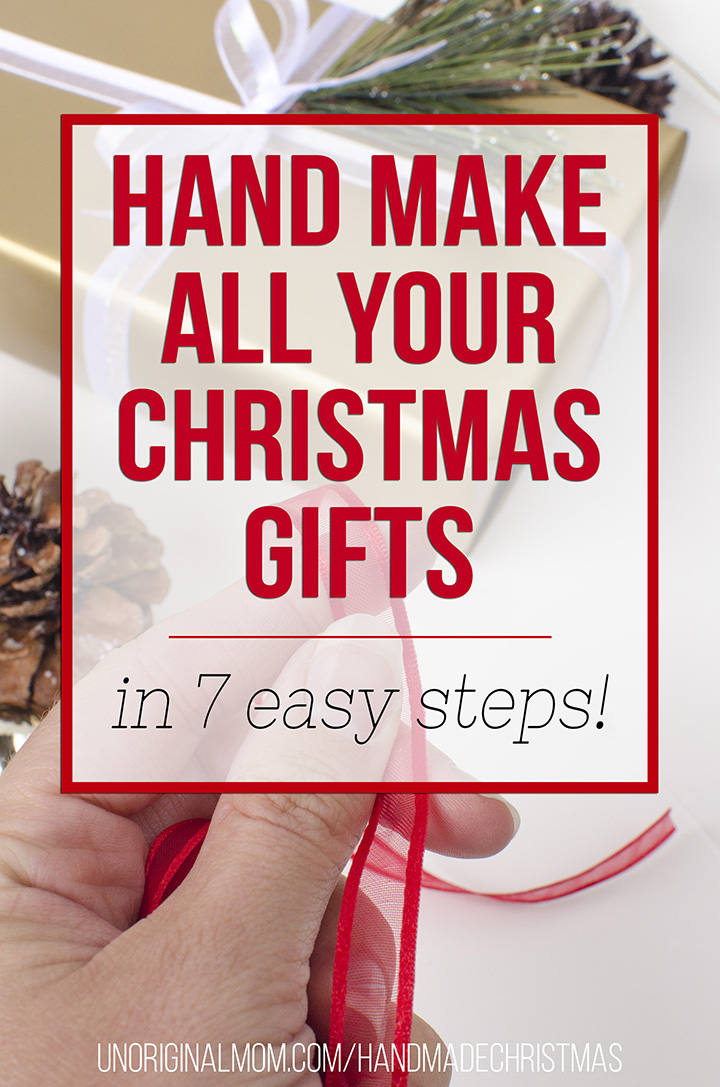 I used to be one of those people that hated seeing anything Christmas related show up in stores before Thanksgiving. It made me angry about the excessive commercialization of the holidays…grumble grumble rant grumble. Over the past few years, though, my attitude has changed a bit. I still get frustrated with the commercialization aspect, but I get so excited about Christmas crafting, decorating, baking, entertaining, and gifting that I start my holiday preparations earlier and earlier with each passing year. In fact, I may or may not have audibly squealed with glee when I saw some Christmas stuff on the shelves at Michael's last week!
All that to say, it's really never to early to start thinking about your Christmas gifts – especially if you are considering hand making your gifts this year (and I really hope you are!). Imagine if you had ALL of your Christmas gifts MADE, wrapped, and tucked away weeks in advance. That would be AMAZING, don't you think??
A few years ago, I worked hard to create handmade Christmas gifts for *almost* everyone on my list.  It gave me so much joy throughout the whole process!  Coming up with the ideas, spending the time creating them, wrapping them up, and giving them to my friends and family – I loved every step of the journey.  Of course, there was an element of stress involved, too, mostly in the time management aspect of it all.  So, as I was thinking ahead to the next Christmas, I decided I wanted to try to make at least one small gift for every single person on my list – but I needed to be better about planning ahead to minimize the last-minute craziness that always hits in mid-December.  I needed to be PROACTIVE instead of a PROCRASTINATOR. As I was thinking through a strategy to do that, I kept getting struck by the idea that I couldn't be the only one to struggle with this.  I know there are other folks out there – maybe you? – who have the desire to hand make Christmas gifts but are lacking in time, ideas, or organization which discourages them from giving it a try. 
So I took what I had learned, did some more research, and compiled it all into a SEVEN step process that ANYONE can follow. It's really not just about the act of making the gifts themselves – it's about the preparation! Here's the process that it all boils down to:
1. Reflect – think about WHY we give gifts in the first place and what makes a gift truly memorable and special.
2. List – before you decide WHAT gifts you're giving, make a list for WHO you're making gifts for and think about what they might like.
3. "Craftstorm" – start brainstorming all kinds of handmade gift ideas! (Pinterest is your friend!)
4. Decide – decide what you're making for each person, make lists, and shop for supplies.
5. Schedule – plan out your crafting schedule. It's important to set deadlines for yourself – especially if you're a procrastinator like me!
6. CRAFT – actually make the gifts! Hot cocoa and Christmas music required. ;-)
7. Wrap – because your handmade gifts deserve beautiful wrapping, too!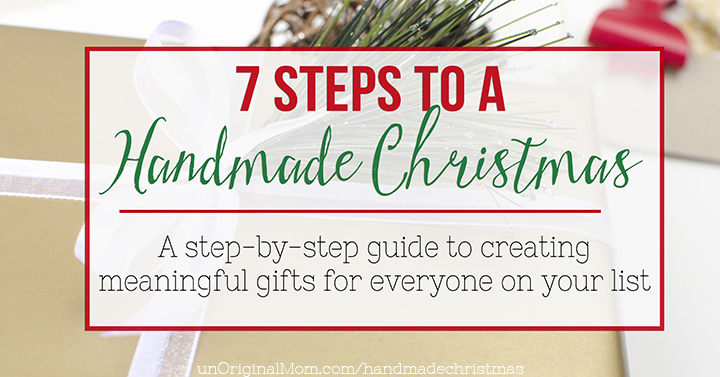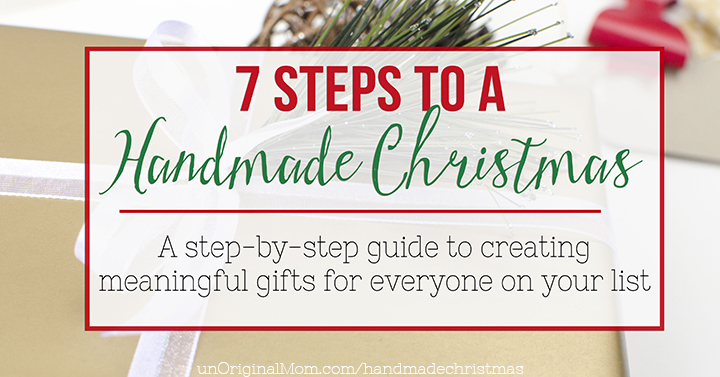 I actually took this 7 step process, expanded upon it, and turned it into a book to help others be successful with their handmade Christmas goals! There is an entire chapter devoted to helping you with each step – offering tips, advice, strategies, and inspiration. But I didn't stop there – I also created a handy printable to go along with each step. Inside the book, you'll find printable lists galore, a handy calendar, and even some pretty printable gift tags.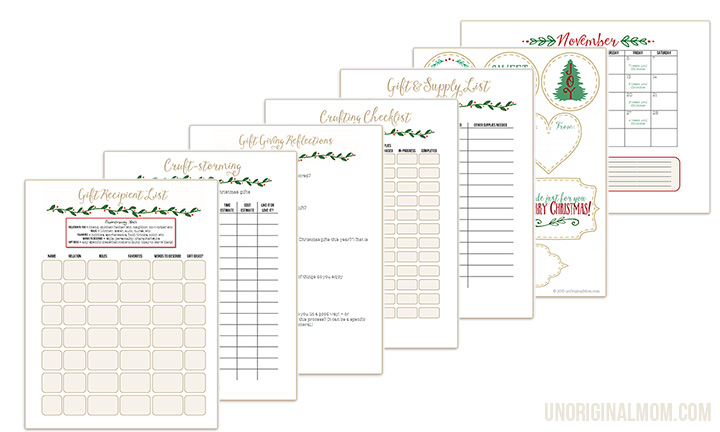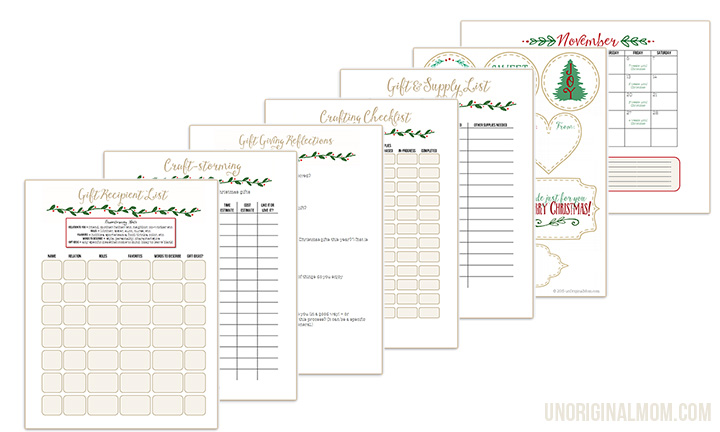 7 Steps to a Handmade Christmas is all about giving you the tools you need to be successful at creating handmade Christmas gifts for *everyone* on your list this year.  It's packed full of gift ideas and organizational strategies that will guide you step-by-step through the entire process!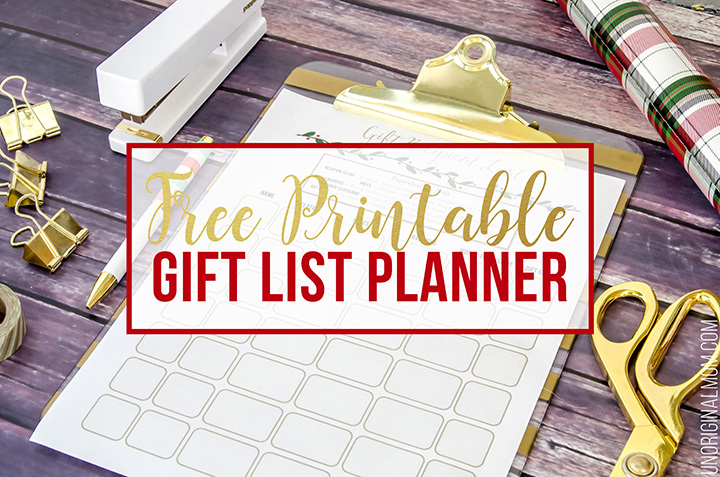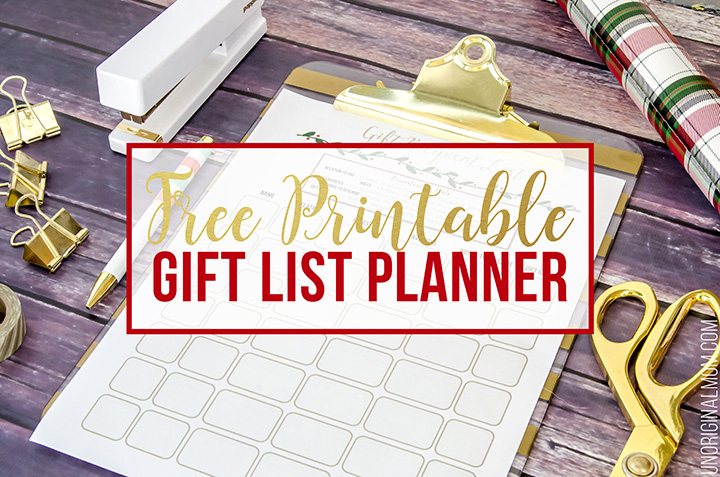 Want a sneak peek inside the book, along with a printable gift recipient planning list to help select the perfect gift for everyone on your list? Get it delivered straight to your inbox by entering your info below:
So, what do you think? Are you up for the challenge of handmade Christmas gifts this year? Click HERE to go directly to the checkout page and download your copy. Or, read on for a few extra tips!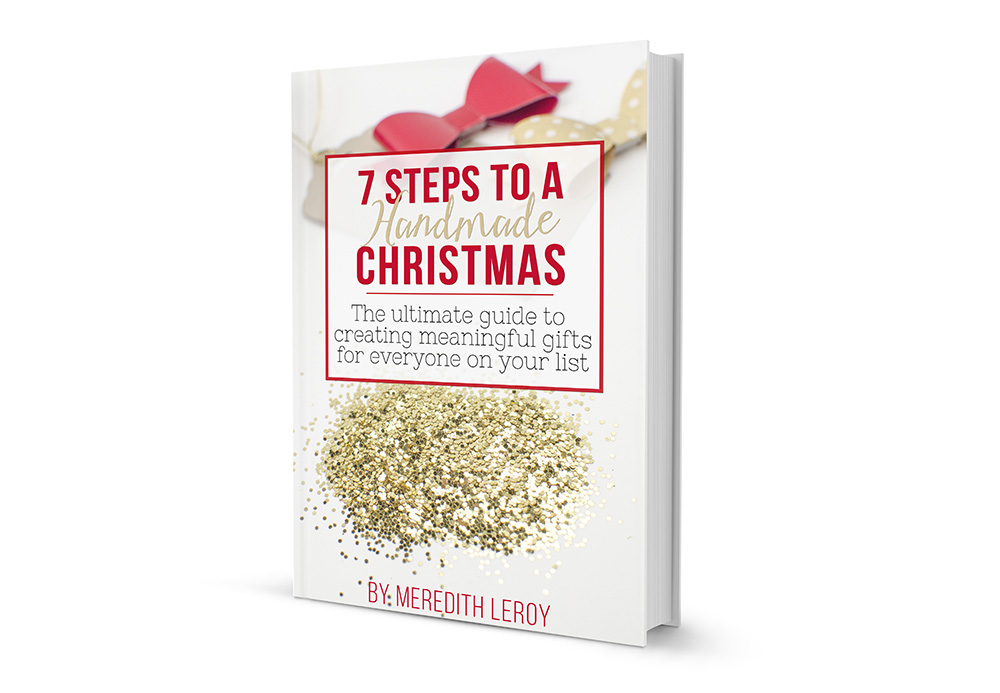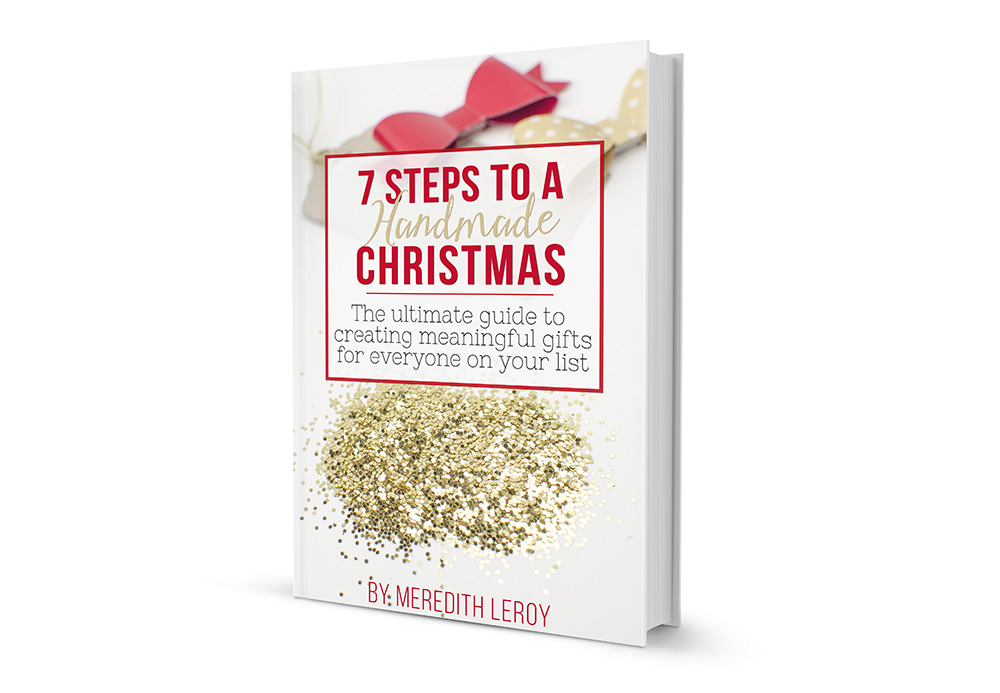 Now, I'm not going to give away ALL the advice I've included in my book ;-) but I will give you a few key tips on how to hand make your Christmas gifts that will help you get started!
1. START EARLY
Time is your friend. We all know how quickly the calendar fills up around the holidays…concerts, parties, church events, cookie baking, carol sings, tree decorating, school programs, dinners, and so much more…so it's best to work as far ahead as you possibly can. If you started now, you could conceivably be DONE with your Christmas gifts before Halloween! How incredible would that feel? But even if you don't start until October, giving yourself plenty of time and planning your crafting schedule in advance will help you immensely. In the book, I've included a printable calendar for you to do just that!
2. PLAN YOUR GIFTS CAREFULLY
Handmade gifts often get a bad rap because they are stereo-typically items that the recipient doesn't want and would never use. (Yet another itchy wool sweater from Aunt Elma!) But it doesn't have to be that way! If you really stop and think through the likes, dislikes, hobbies, style, and personality of each one of your recipients you'll be able to come up with handmade gift ideas that they will LOVE. Handmade doesn't have to be kitchy, or contrived, or useless. It all has to do with how much thought you put into WHAT to make! In my book, I've devoted TWO entire chapters to the process of deciding on your gift ideas.
3. STAY ORGANIZED ALONG THE WAY
Organization is really the KEY to being successful in hand making your Christmas gifts…which can be really difficult for artsy, creatively-minded folks like us! You've got to put together lists of the gifts you're planning to make..supply lists for all your projects…shopping lists for the supplies you need…a crafting schedule to make sure you don't fall behind…a way to store your supplies, in-progress projects, and completed gifts…and I could go on! The more proactive you are with your organization, the less stressful and more enjoyable this process will be for you! You'll find organization printables along with plenty of tips and advice inside 7 Steps to a Handmade Christmas to help you stay on track.
Who's ready to start Christmas crafting?? I hope you'll join me in this joy-filled journey! Head over here now to get your copy of 7 Steps to a Handmade Christmas today!