This post is part of a social shopper marketing insight campaign with Pollinate Media Group® & Creative Options, but all opinions are my own. #pmedia #storagewithstyle http://my-disclosur.es/OBsstV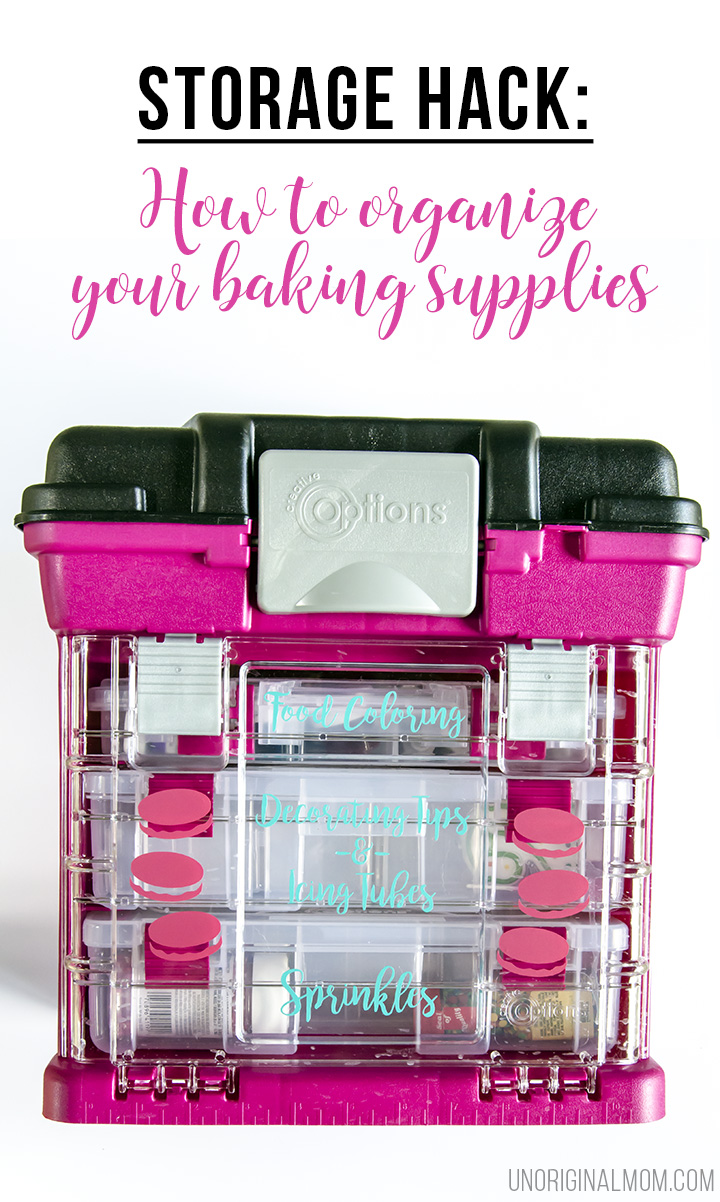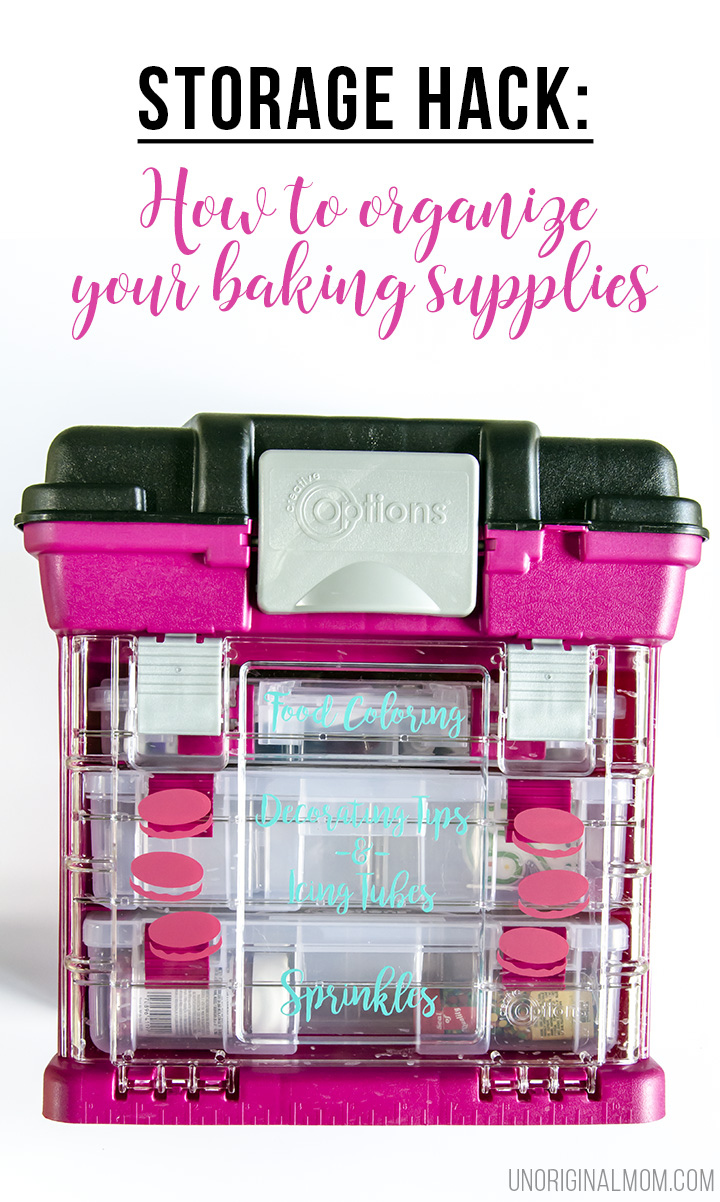 It's funny how much baking stuff I've accumulated in my kitchen…since I do NOT consider myself a baker! I'll make the occasional batch of cookies or muffins, but I don't often do more than that. But I am somebody that gets hyper-focused on projects for just a little bit at a time, and a few of those times that has been baking-related. Most of the time it's been in relation to one of my children's birthdays, though most recently it's been my newfound macaron obsession. But somehow, I have accumulated a TON of baking supplies! Food colorings out the wazoo, sprinkles galore, pastry bags and decorating tips, even a fondant smoother. My baking cabinet was stuffed to the BRIM with stuff (to the point where I had to shield myself from falling objects every time I opened it), plus I had an additional tub of stuff I kept above the refrigerator. It was high time for a solution.
My problem was, though, that while I didn't need access to all these items on a daily basis, when I DID need them I wanted to have them all easily accessible. So keeping them on our extra set of pantry shelves in the basement wasn't really a great option. What's a sometimes-baker to do? :-/
Well, I found a solution! (This wouldn't be much of a blog post if I hadn't, haha.) I picked up this Creative Options organizer at Michael's and was able to fit my mess of baking odds and ends in it – with plenty of room to spare!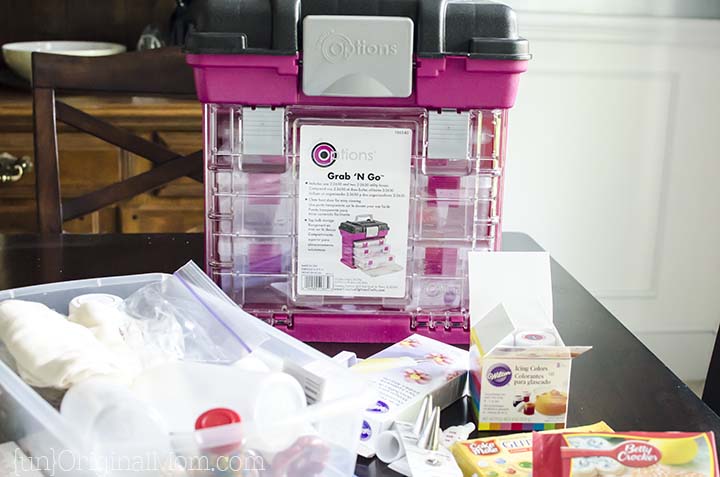 This thing packs a ton of organizing punch in a small space. The front panel opens downward and inside are 3 individual trays with their own snap on lids.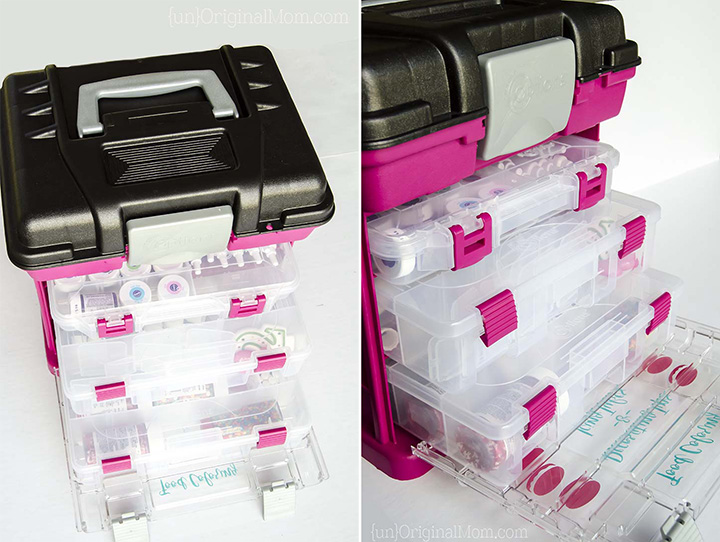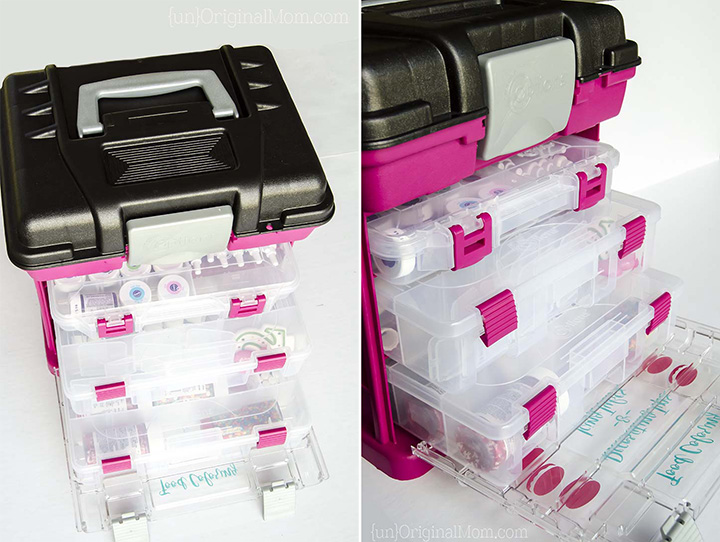 Each tray comes with dividers so you can configure the inside space however you want to best organize your items!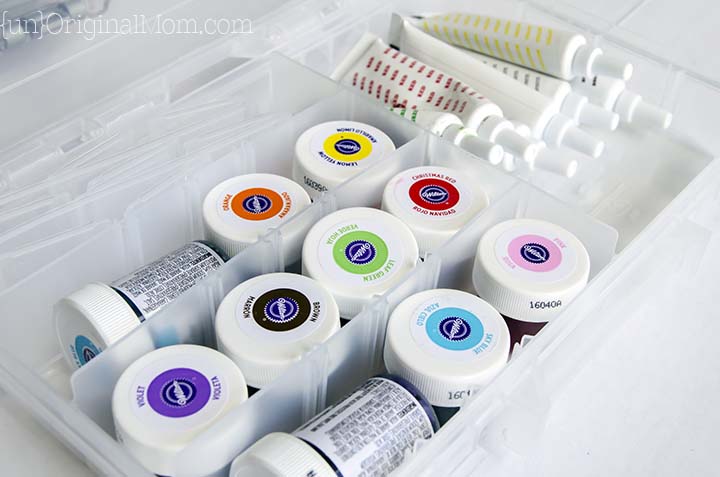 And there is a TON of space in the lid compartment on top. I still have plenty of vertical space to stack things up in there if I need to.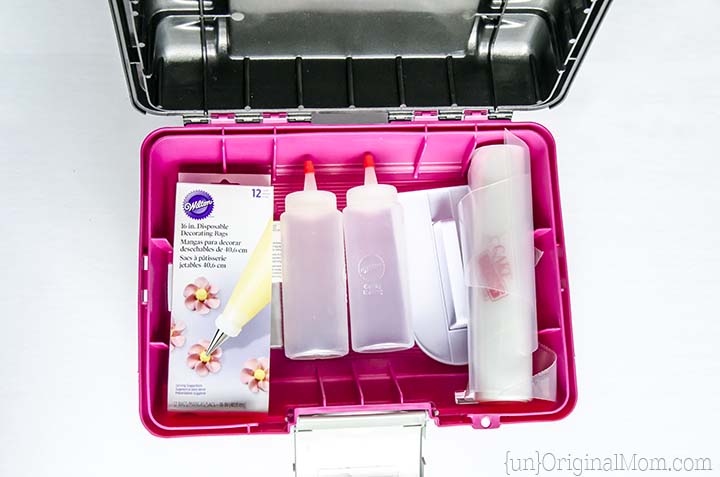 Of course, I had to add some pretty vinyl labels to the front – because I know that I'm much more likely to keep things organized if there's a pretty label to go with it!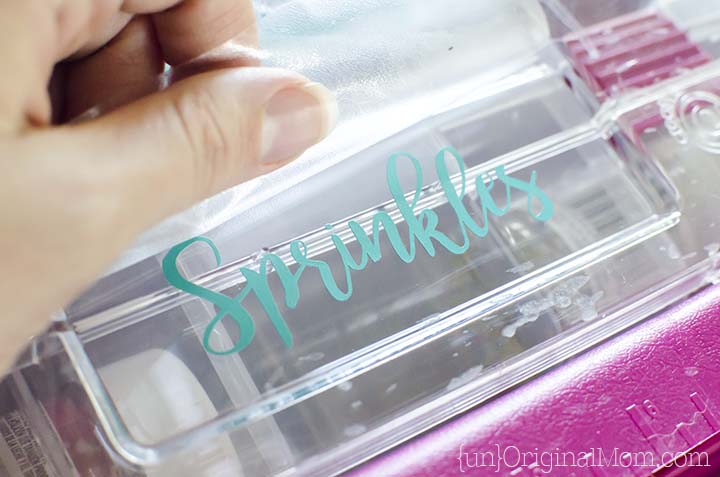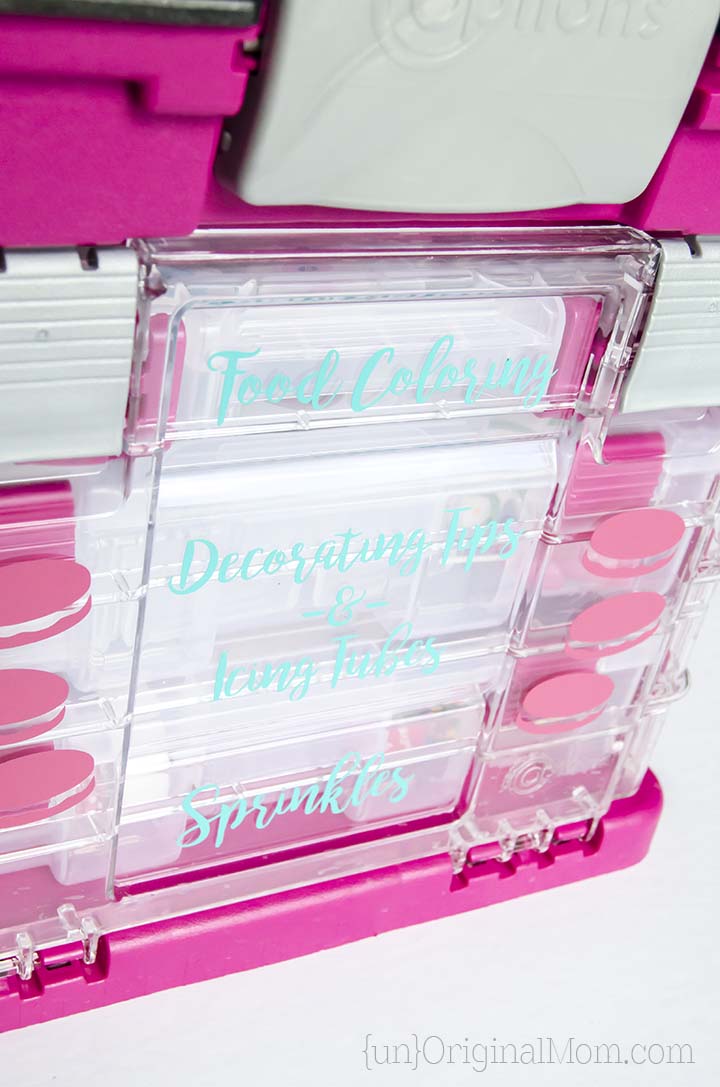 I love that I can stash this whole thing in the basement and just get it out when I'm baking. Then, everything I need will be right there! No more running back and forth to the pantry or digging through cabinets and then making a big mess on the counter with everything I had to pull out to find the one color of food coloring I needed! I'll just set this on the table and be able to grab the things I need easily. Huzzah!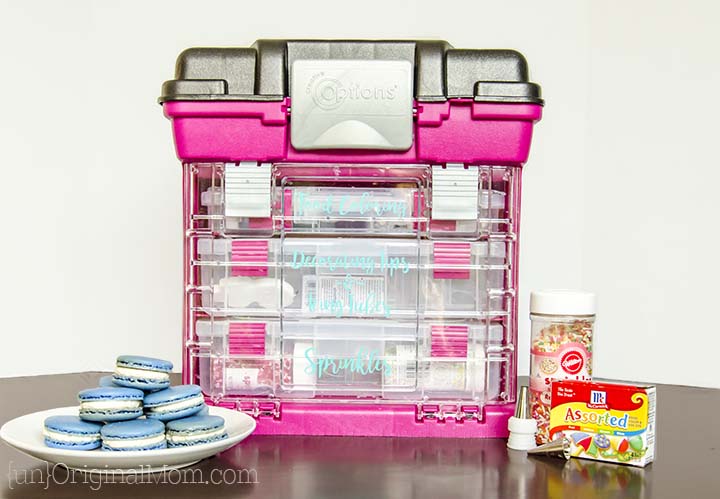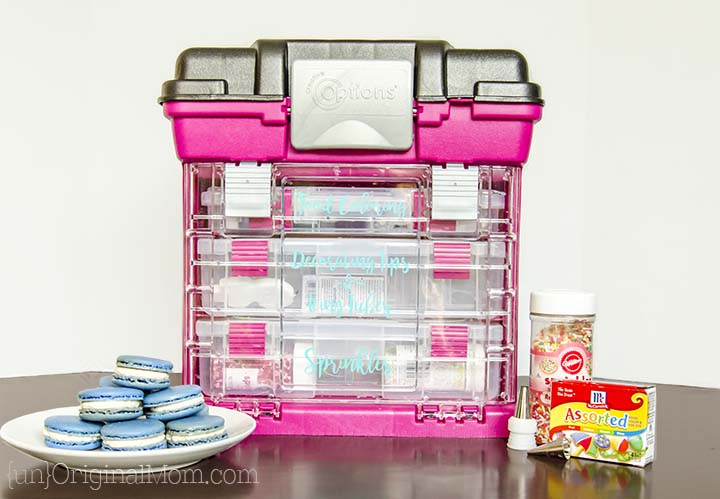 Creative Options has a whole line of craft organizing products, but they are handy for so much more than crafts. My wheels are already turning on how I can use these organizers for other projects around the house!


Get your copy of my FREE meal planning binder!
Sign up to get a free copy of my meal planning system - an 11 page printable meal planning binder, complete with a pantry inventory, shopping list, and more to help get on top of your menu each week!
Other Posts You Might Like: