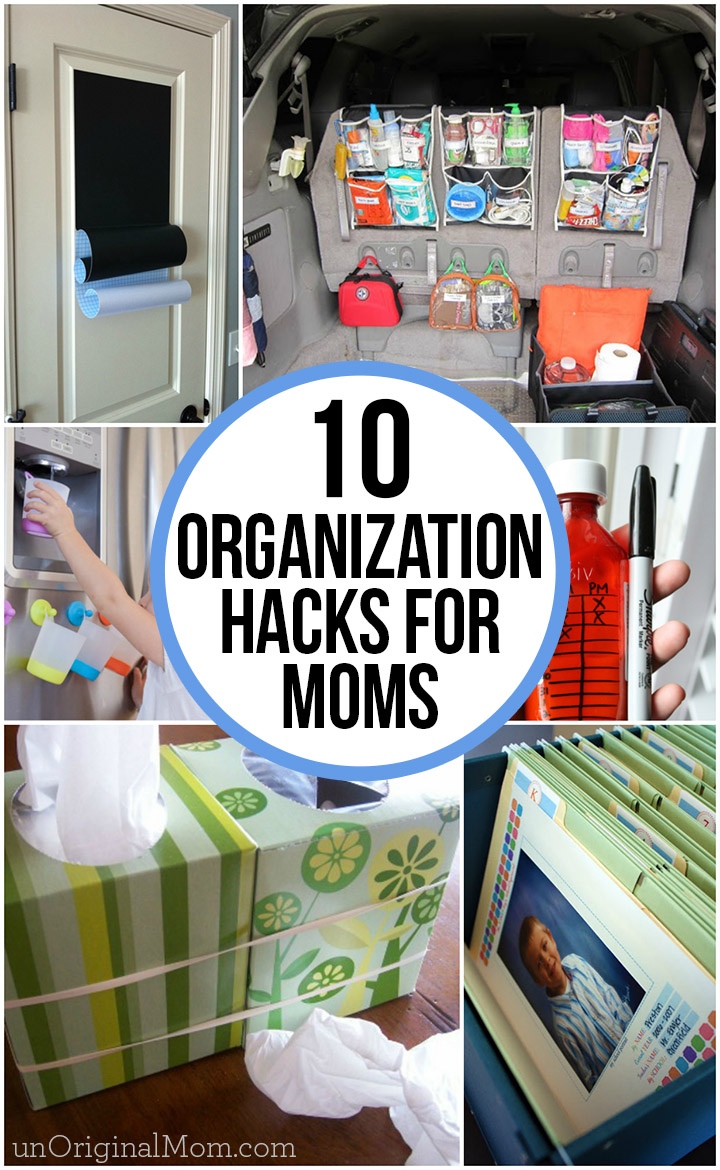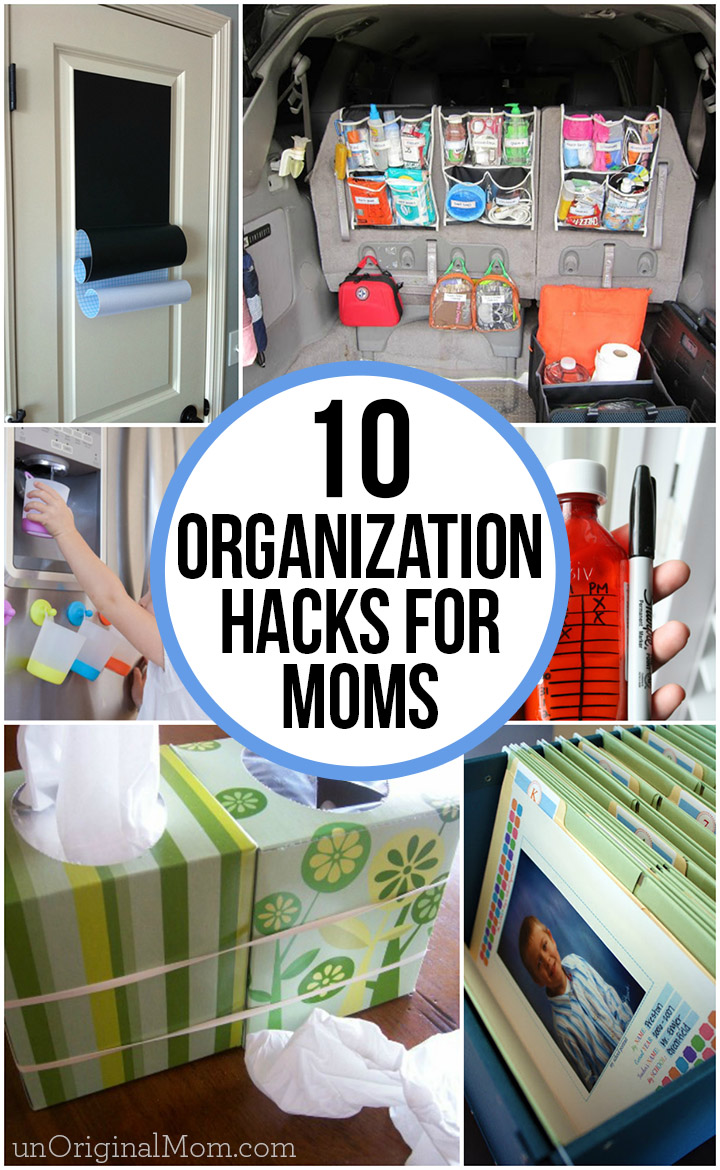 I don't know about you, but keeping myself, my kids, my husband, and my household organized can be a full-time job! (Can I get an "amen?") Of course, on top of that full-time job we moms all have a gazillion other things to do, too. So anytime I can find a clever time-saving trick to make life a little bit easier, you can bet I'm going to be all over that!! Pinterest is chock full of amazing why-didn't-I-think-of-that organization ideas…so I've pulled out a few of my favorite organization "mom hacks" and put them together for you here!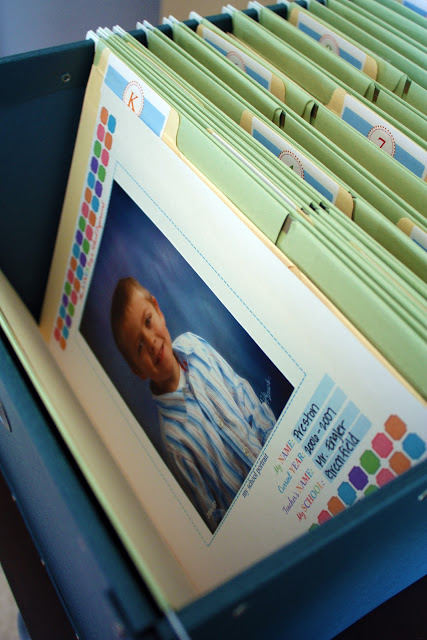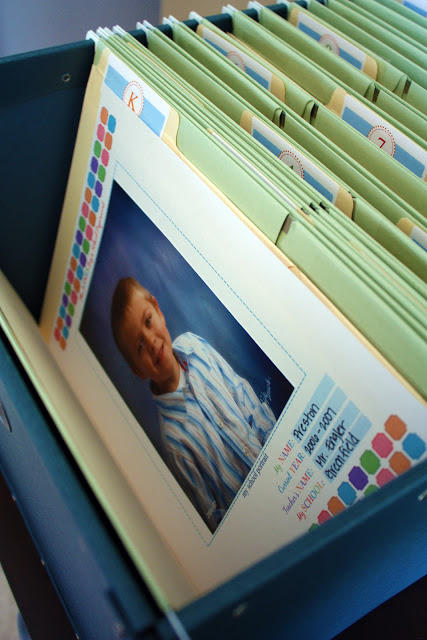 I love this idea from iHeart Organizing to be proactive about saving and organizing important school papers…buy a file bin for each kid, create file folders for each grade, and then use it to store school photos, report cards, etc.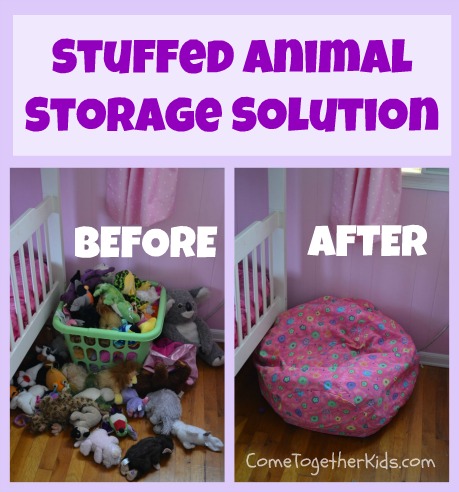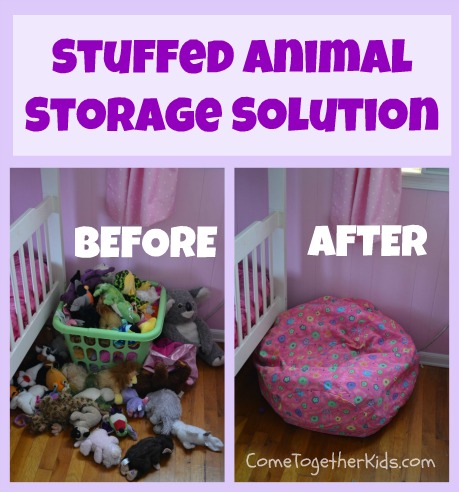 Come Together Kids has a genius idea for keeping stuffed animals from taking over your toy room – make an empty bean bag chair (or buy one and dump all the filling out) and use it to toss all the stuffed animals into. Cushy seat and storage in one!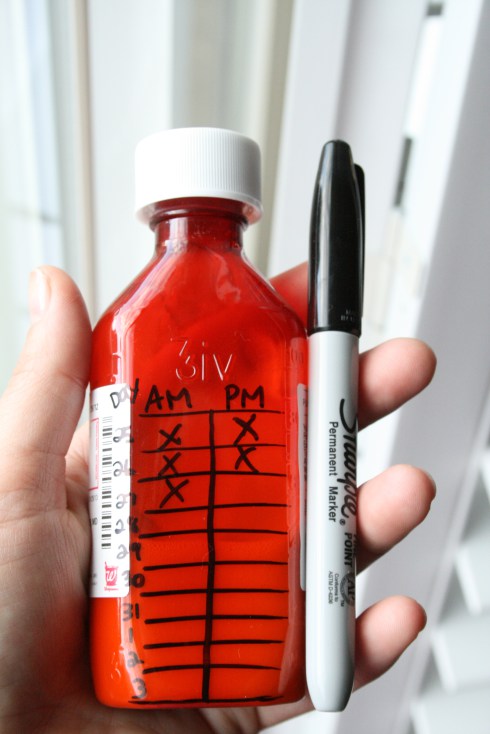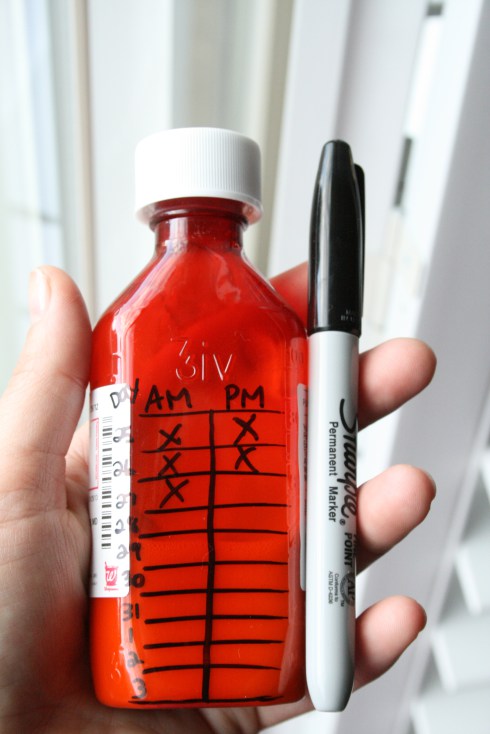 We moms have so much random information floating around in our heads…keeping track of med doses can be nearly impossible! Love this idea from Lovezilla of writing right on the bottle to keep track of when doses have been given.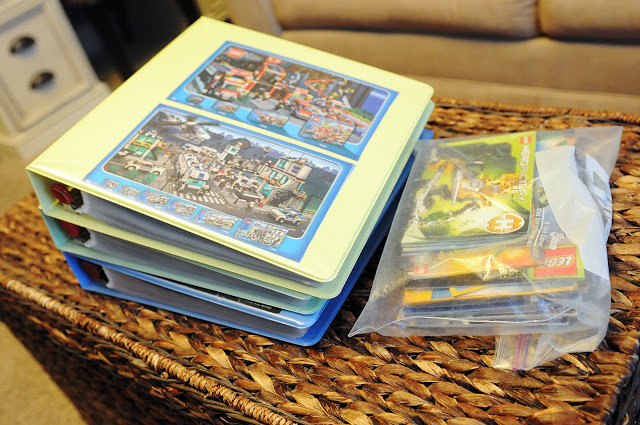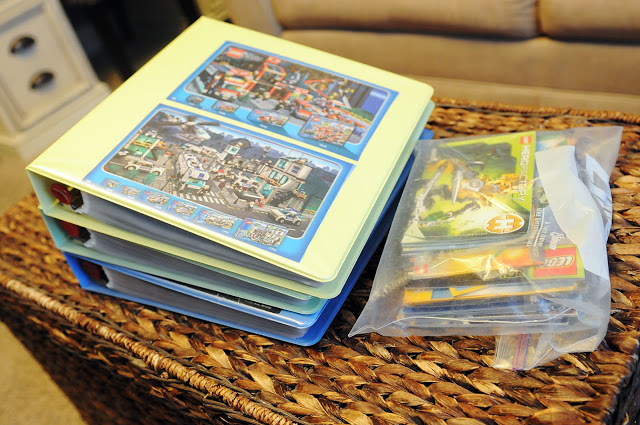 Do you have a pile of lego instruction booklets and other toy manuals taking over a cabinet somewhere? Put them all into a big binder with sleeve protectors! From My 4 Misters and their Sister.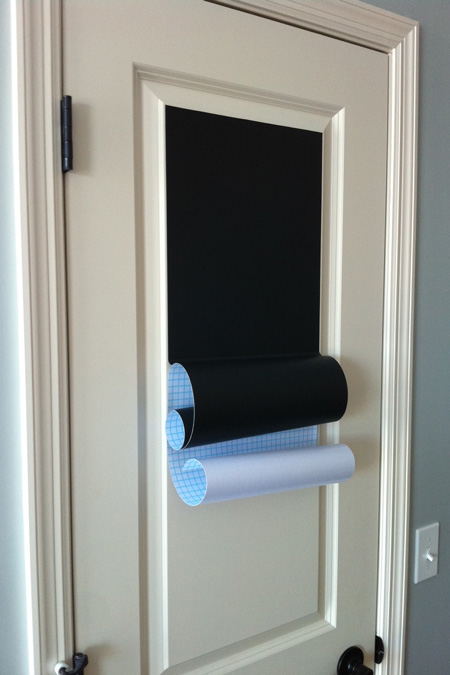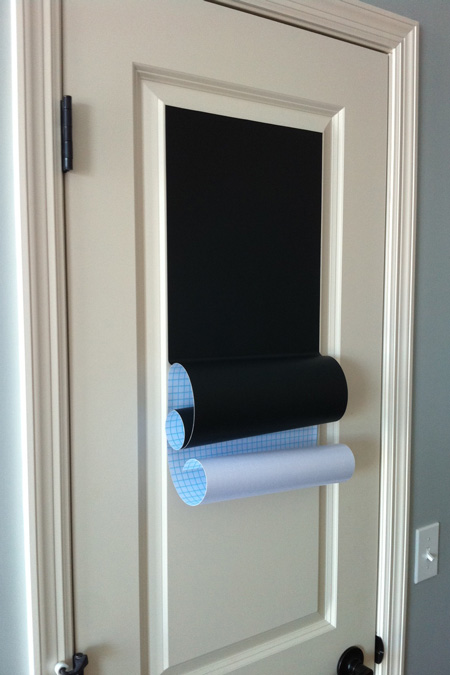 Write important notes and lists where you can see them – take some chalkboard vinyl and put it on a cabinet, door, or wall in your kitchen! A great idea from Teal & Lime.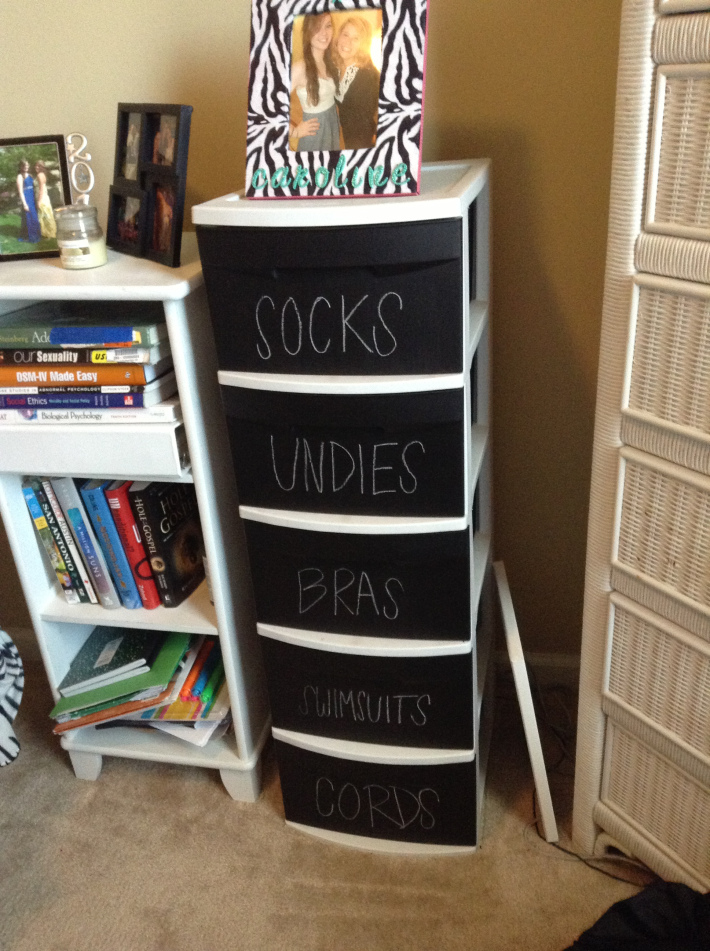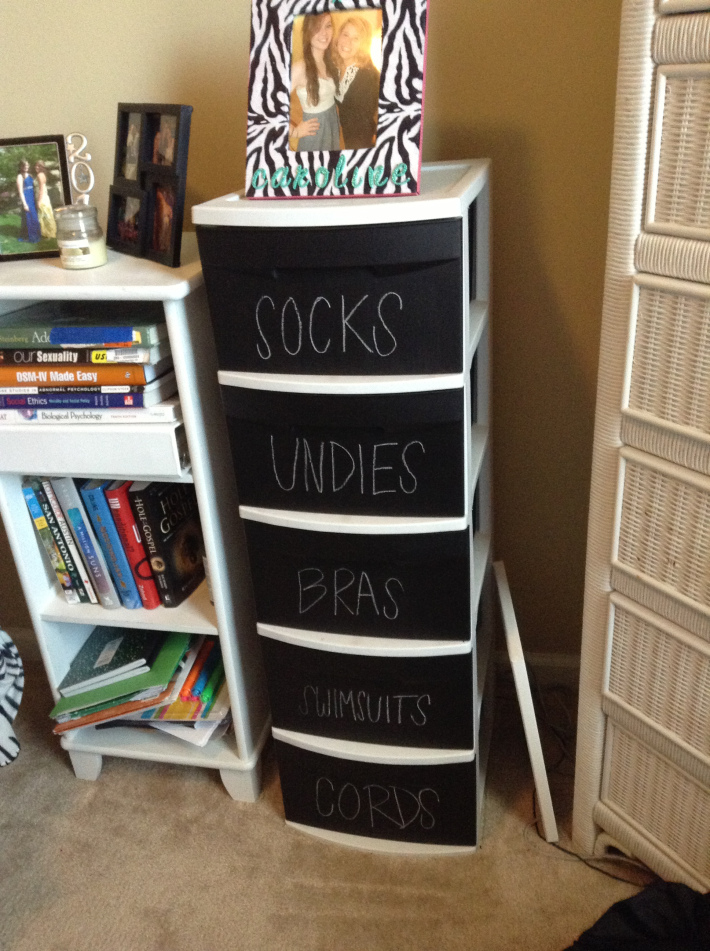 Here's another smart use for chalkboard vinyl or paint – use it on the front of some inexpensive plastic drawers. Great for kids who are old enough to put away their own laundry but not old enough to know or care where things are supposed to go. (You could also use this to write the days of the week and pick out your children's outfits in advance!) Via Living Life Your Own Way.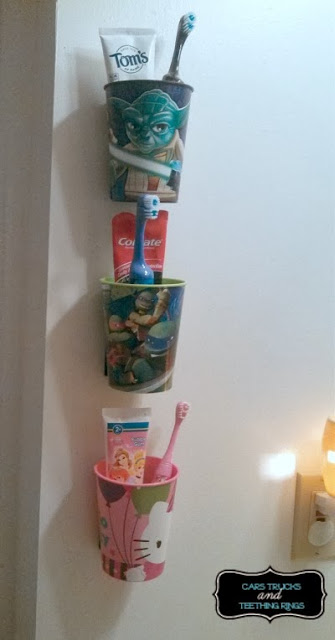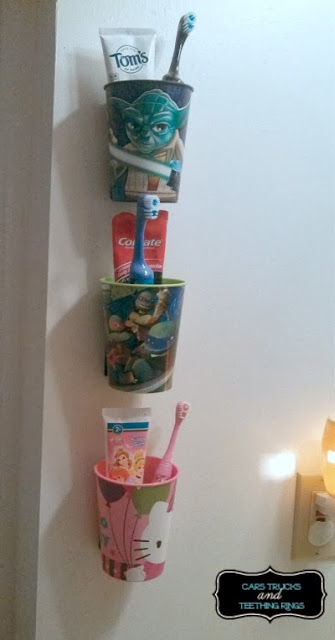 Got a crowded bathroom counter? Cars, Trucks, & Teething Rings has the solution – keep your kids toothbrushes, toothpaste, and cups up off the counter and use velcro to put them on the wall!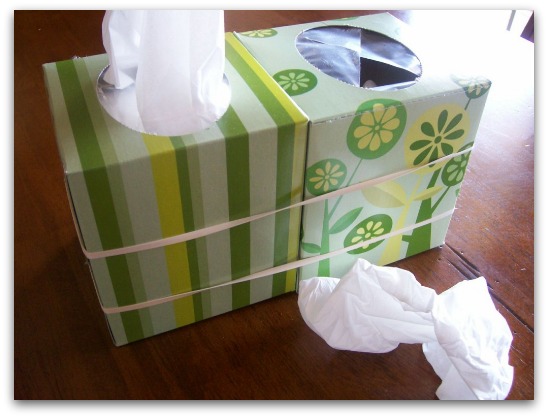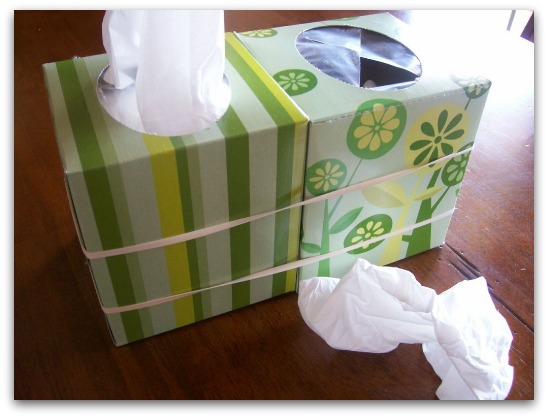 When a kid is sick, it seems like household cleanliness and organization go out the window. At least you can keep dirty tissues from taking over with this super-smart idea – rubber band an empty tissue box to a full one to catch all those used tissues.Via Princess Pinky Girl.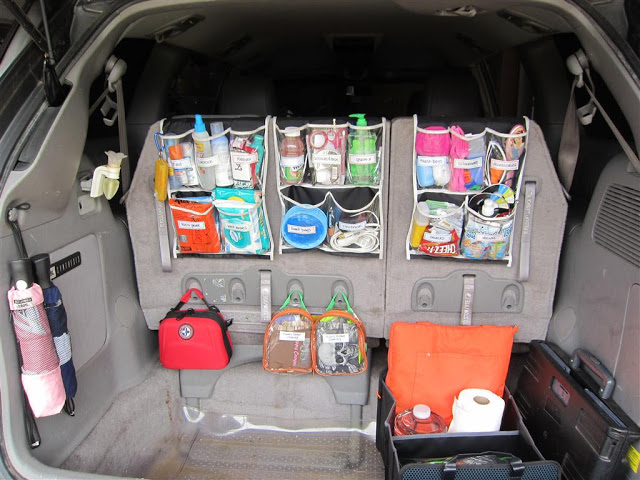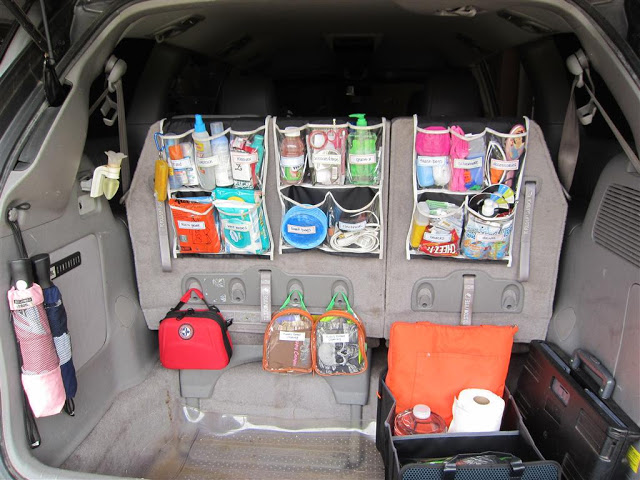 Have you ever seen such a pretty car trunk? The Castro Happynings has got a place for ALL your travel and emergency essentials and tips on how to keep them organized!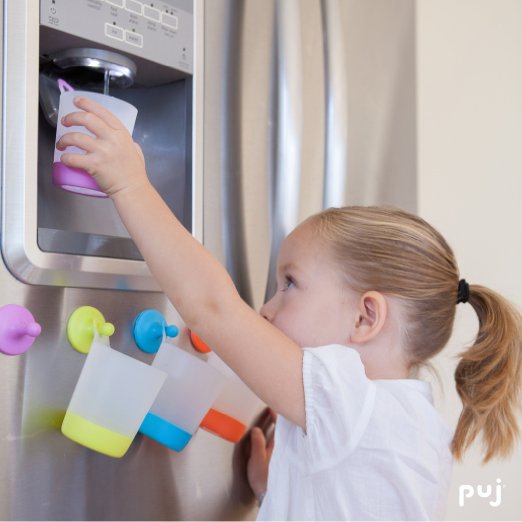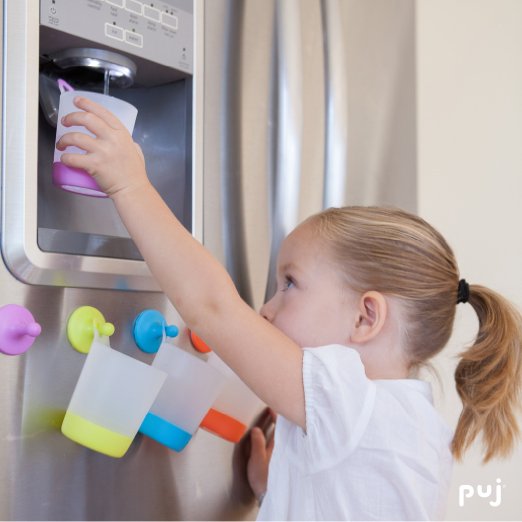 This is a super smart invention for kids who are old enough to get themselves a drink (but get out a clean cup every single time they're thirsty and leave the half-full glasses of water all around the house) – hangable cups! Put them right on your fridge for easy access.
Happy organizing!


Get your copy of my FREE meal planning binder!
Sign up to get a free copy of my meal planning system - an 11 page printable meal planning binder, complete with a pantry inventory, shopping list, and more to help get on top of your menu each week!