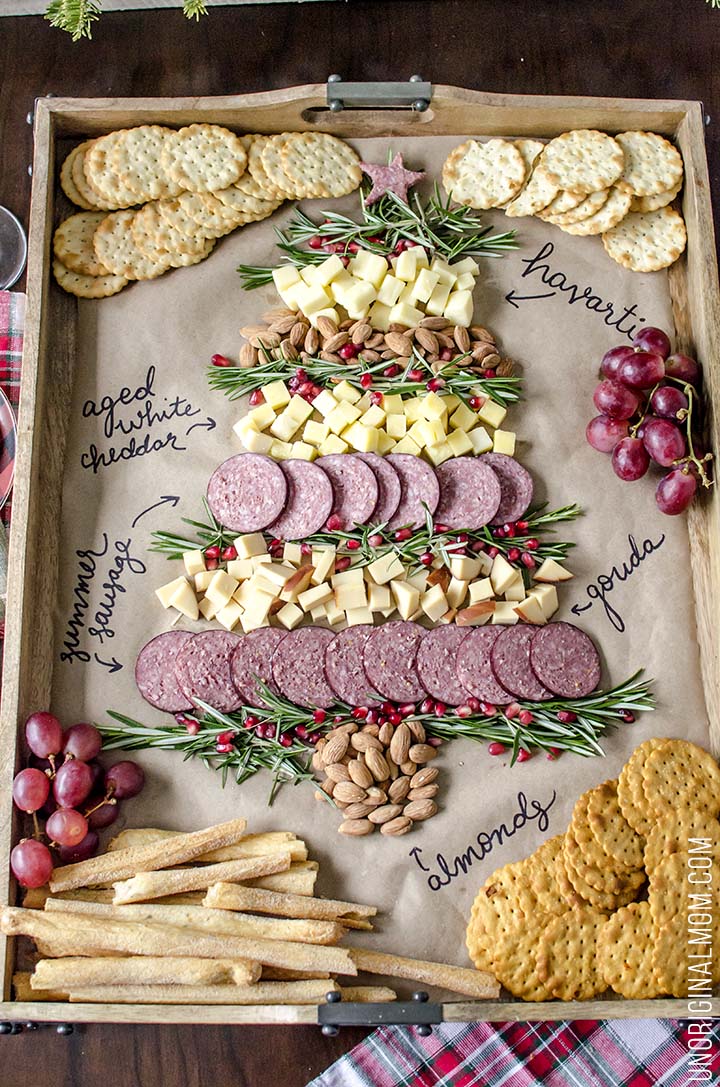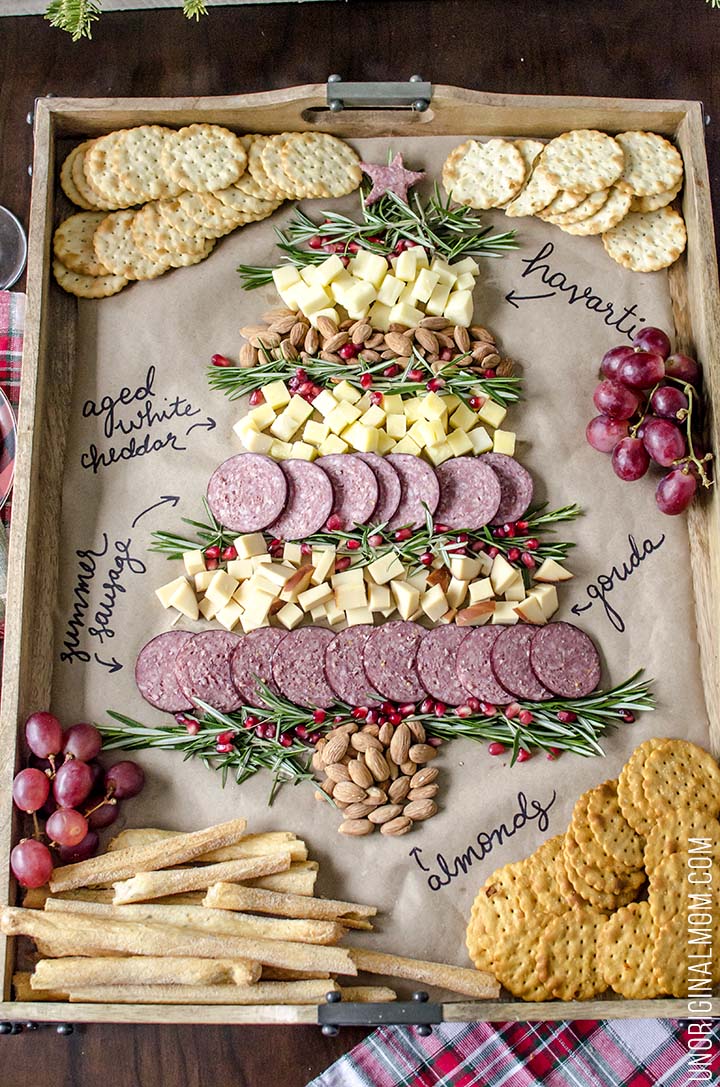 I LOVE a good cheese tray, don't you? You can't go wrong with cheese and crackers – simple, delicious, and everybody loves it. Now, I'm all for some good butter crackers with pepperoni slices and colby jack cheese. (That's my husband's favorite snack.) But, you know, it's Christmas…time to be a little fancier. And when it's this easy, why not?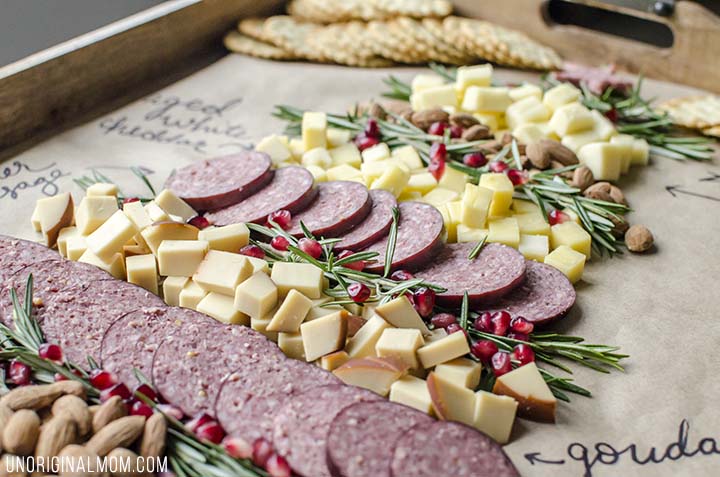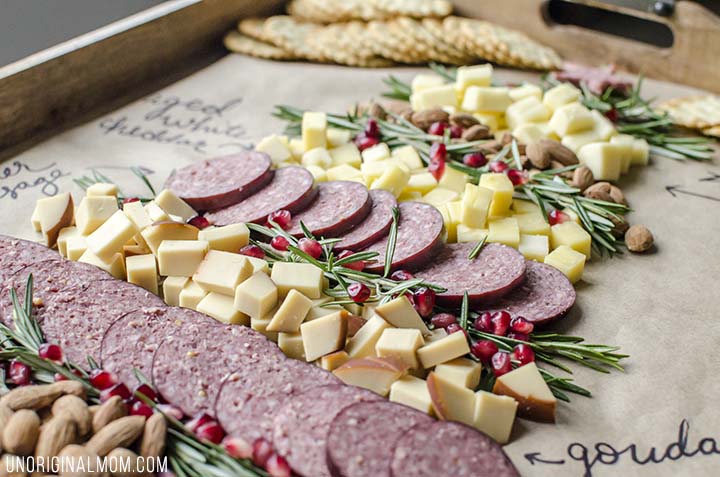 Now, I am a charcuterie lover, but I don't know much about making them. I know you need meat, cheese, and crackers, but that's about where my expertise ends. Luckily, I didn't need much more expertise than that to put this tray together! I just picked out a few different cheeses to pair with some sliced summer sausage, laid it out to look like a Christmas tree, and voila! Instant beautiful Christmas tree cheeseboard that your guests will "oooh" and "ahhh" over. They don't have to know it only took you 20 minutes ;-)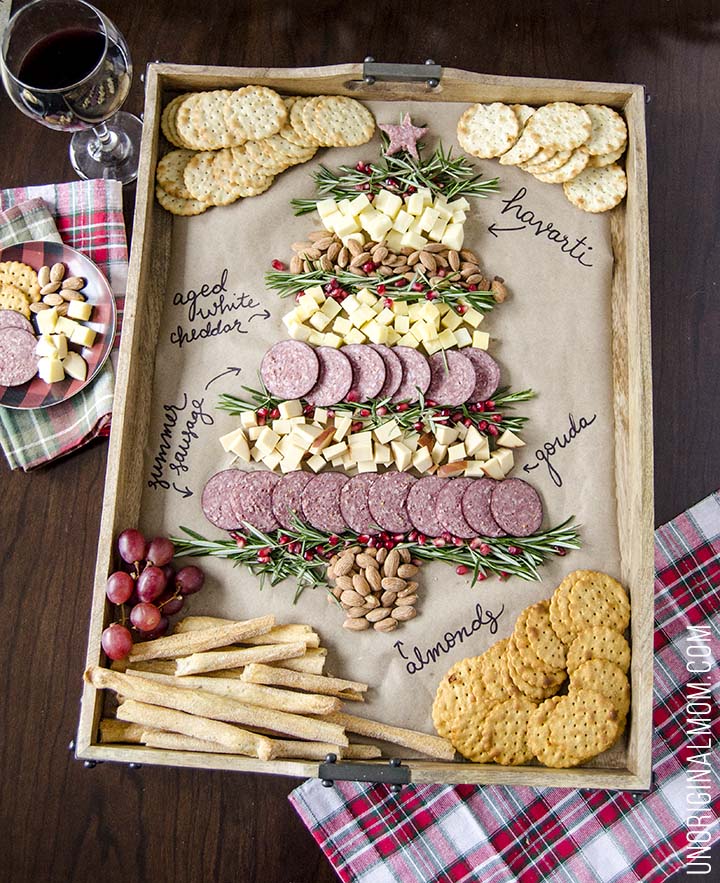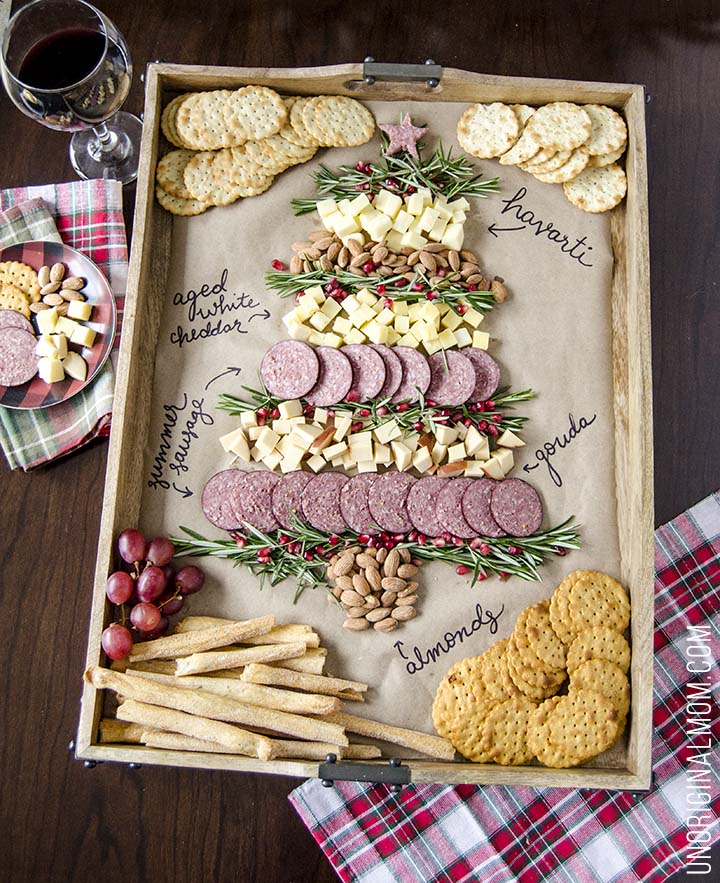 After cubing my cheese, I laid some brown paper out on a large wooden tray to start. Then I started at the top of my "tree" and added each layer, getting wider and wider to make a Christmas tree shape. In between each layer of cheese + nuts or cheese + meat, I put some fresh rosemary and topped it with pomegranate seeds for a festive touch. I made a "trunk" out of almonds and used my kitchen scissors to cut a star out of a slice of summer sausage.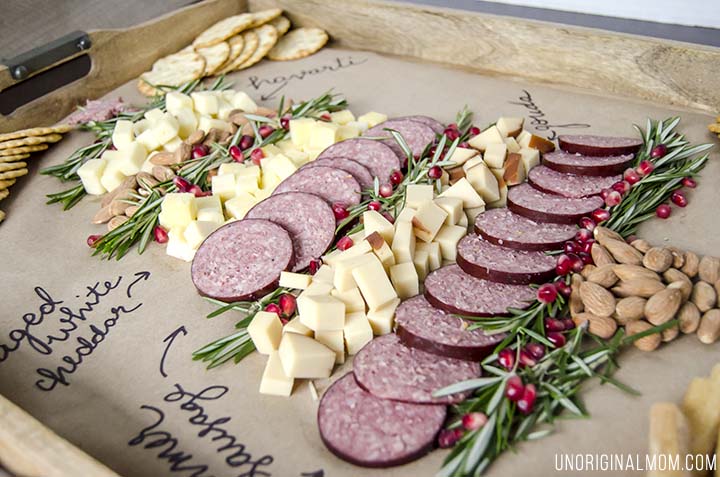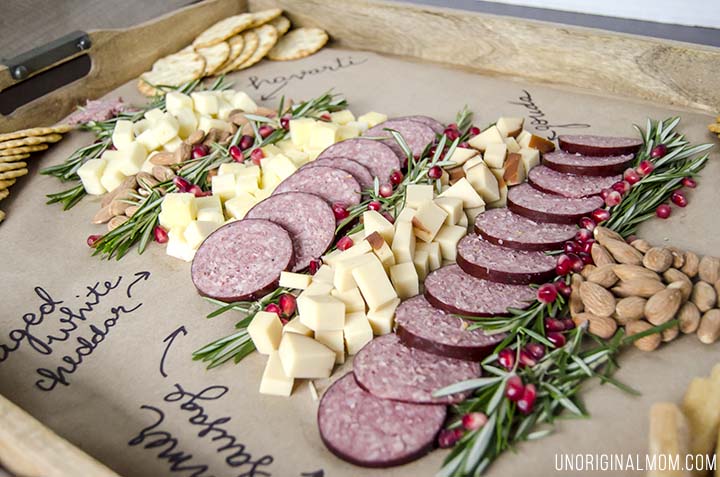 So my guests knew what they were eating, I labeled everything by using a sharpie to write directly on the brown paper. I laid out some crackers, bread sticks, and grapes around the edge of the tray, too. This is one of those appetizers that is SO easy to put together, but has a really big "wow" factor! It can be a beautiful and festive centerpiece to any holiday party.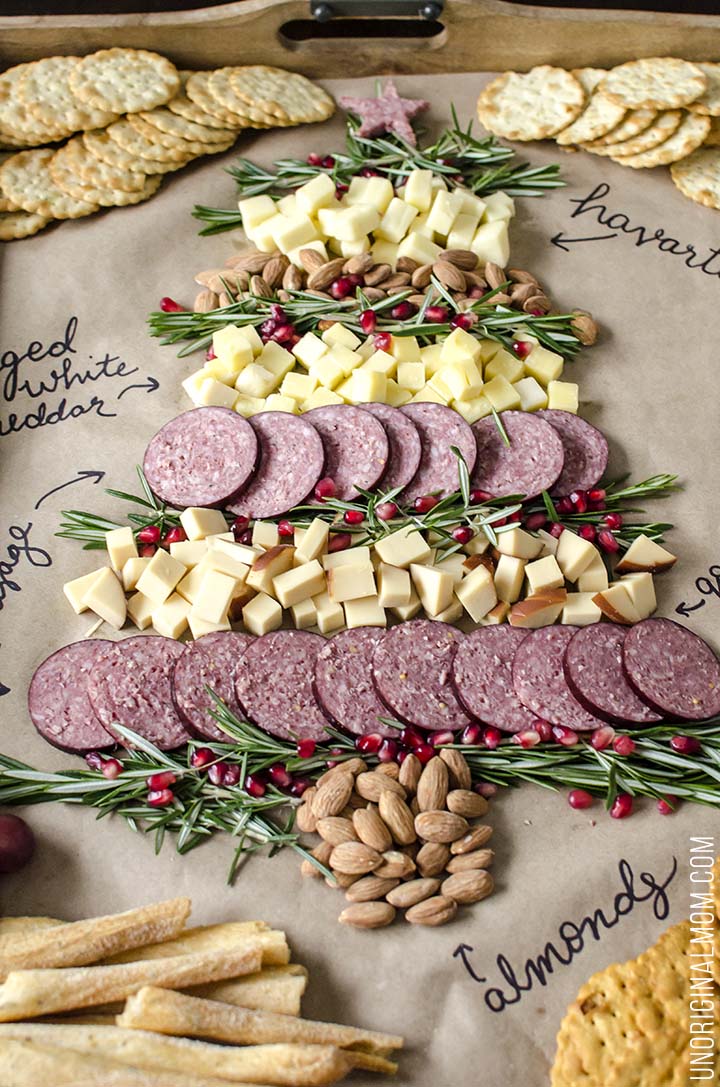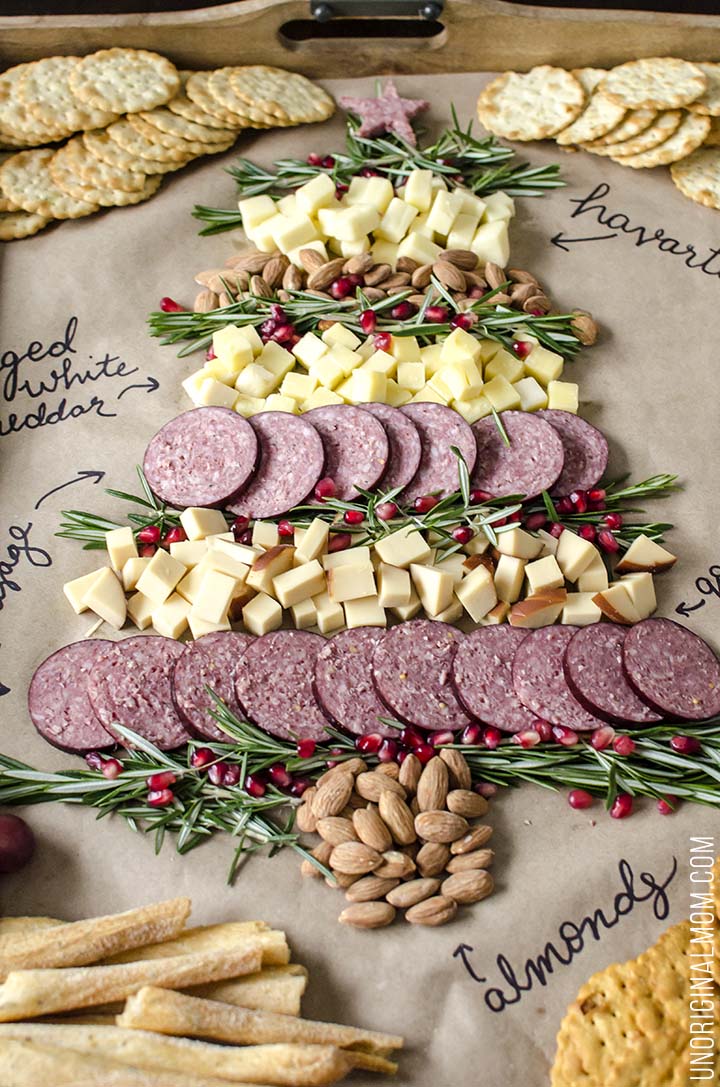 Convenience and simplicity is absolutely key for holiday entertaining – complicated doesn't always mean better, but it usually means more stress!  Are you hosting any gatherings for the holidays? Here are three of my best holiday entertaining tips that will help you throw a great party – and be able to enjoy it, too!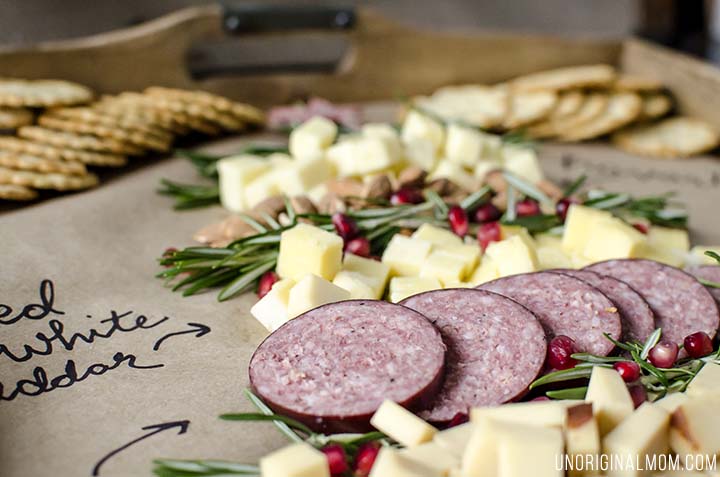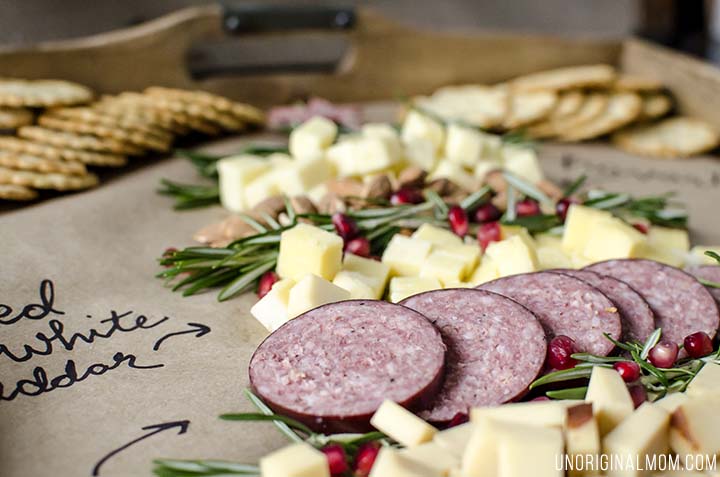 Tip #1: Choose food you can prep in advance. I absolutely LOVE being able to be 100% ready for a party half an hour before guests arrive. If I'm scrambling in the kitchen making food when people are coming in the door, I get stressed and anxious. But if the majority of my food choices are things I'm able to prepare in advance and just take out of the fridge and put on the table (or into the oven and then on the table), I'm able to relax and enjoy the company of my friends and family!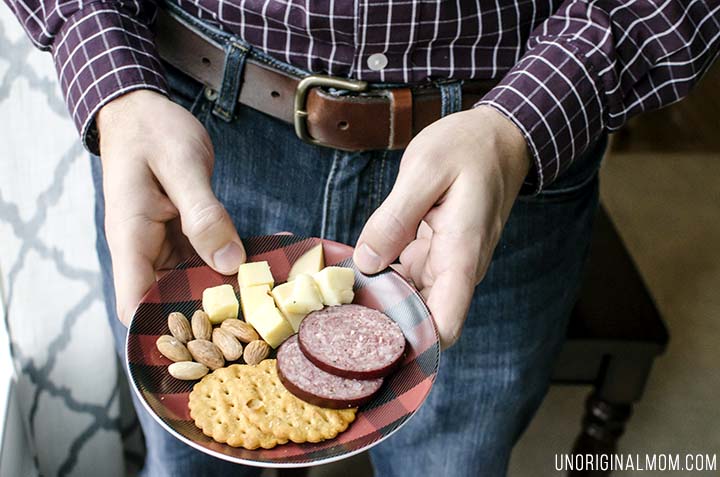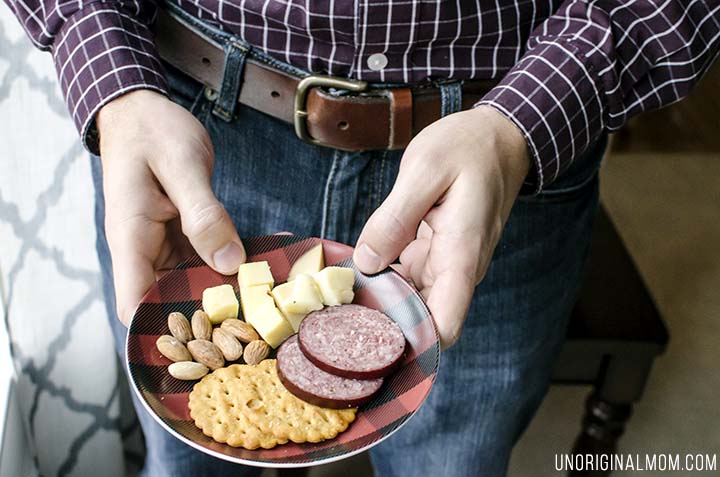 Tip #2: This is a super simple tip that I read in a magazine a few years ago, and it has been SO helpful when I entertain. The morning of your party – or even the night before – take out all your serving dishes and use post-it notes to label them with the food you'll be putting in it. then lay them out on your serving table. That way, you're not using a platter for one food that you really need for another one…or forgetting about a special dish that you keep stored away for special occasions such as this! Plus, when you have some extra helping hands in the kitchen, they know where to put things.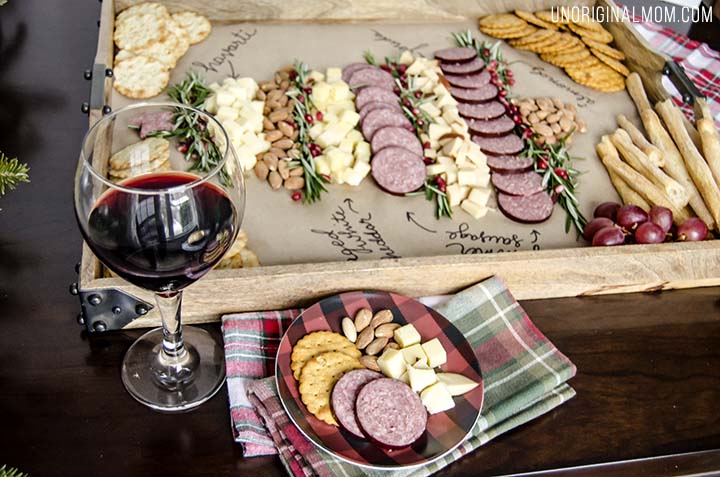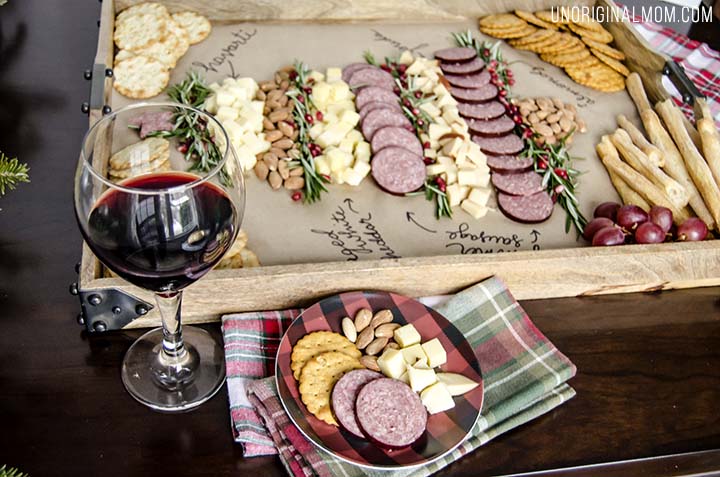 Tip #3: Make a timeline for yourself, starting with the day before the party. Include any shopping/errands that needs to be done, cleaning tasks for around the house, food prep that can happen the night before. Then, for your day of timeline, get more detailed – what time you'll be prepping what dish, when things need to go in the oven, etc. Not only will it be helpful for you to think through your prep, but when somebody arrives early and says "how can I help?", you can easily direct them to your list without having to stop what you're doing to give them a task!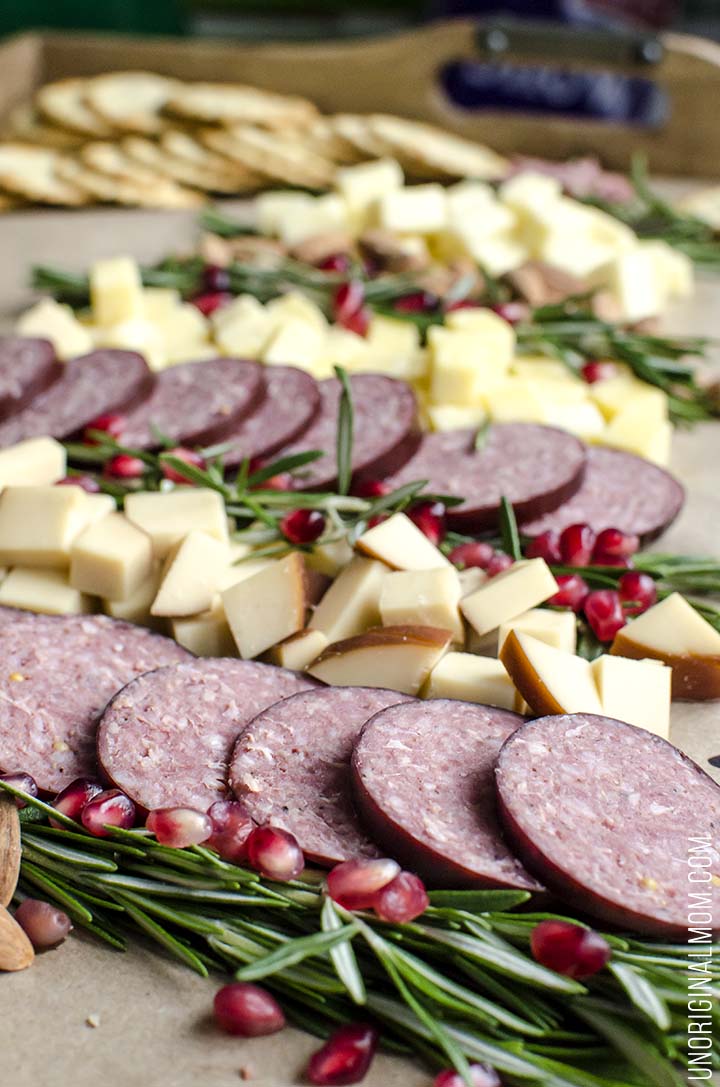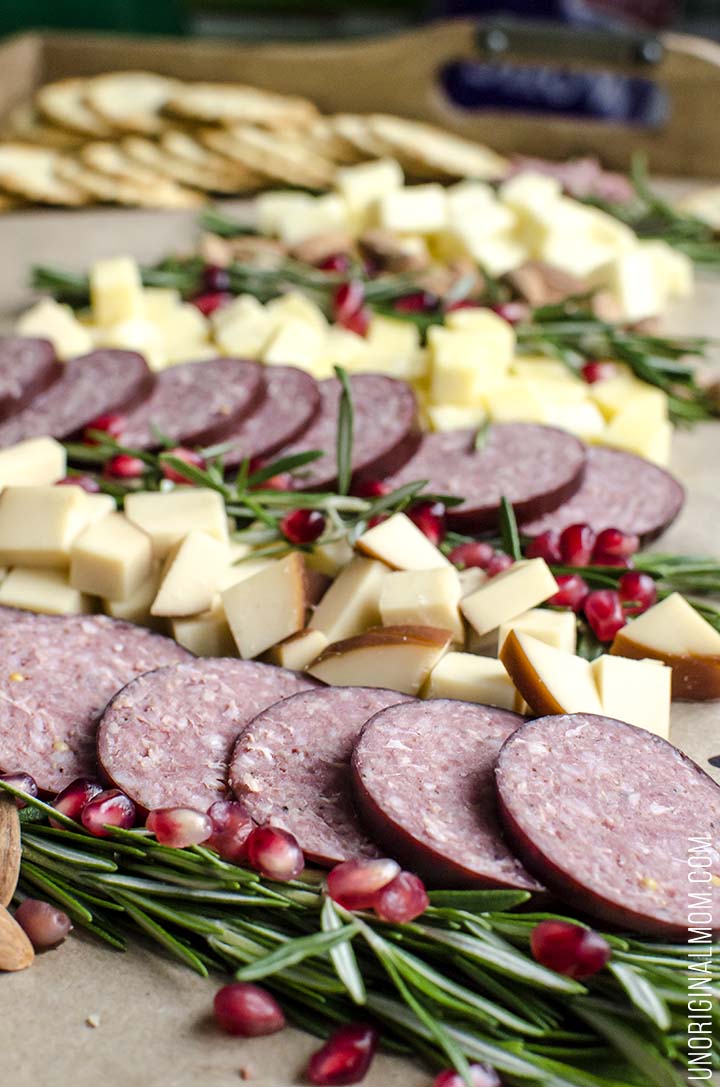 Do you have any holiday entertaining tips to share? I'd love to hear them.


Happy entertaining…and Merry Christmas!




What if you MADE your Christmas gifts this year instead of buying them? Find out how to set yourself up for success in your Handmade Christmas journey - plus get a free printable gift list planner!