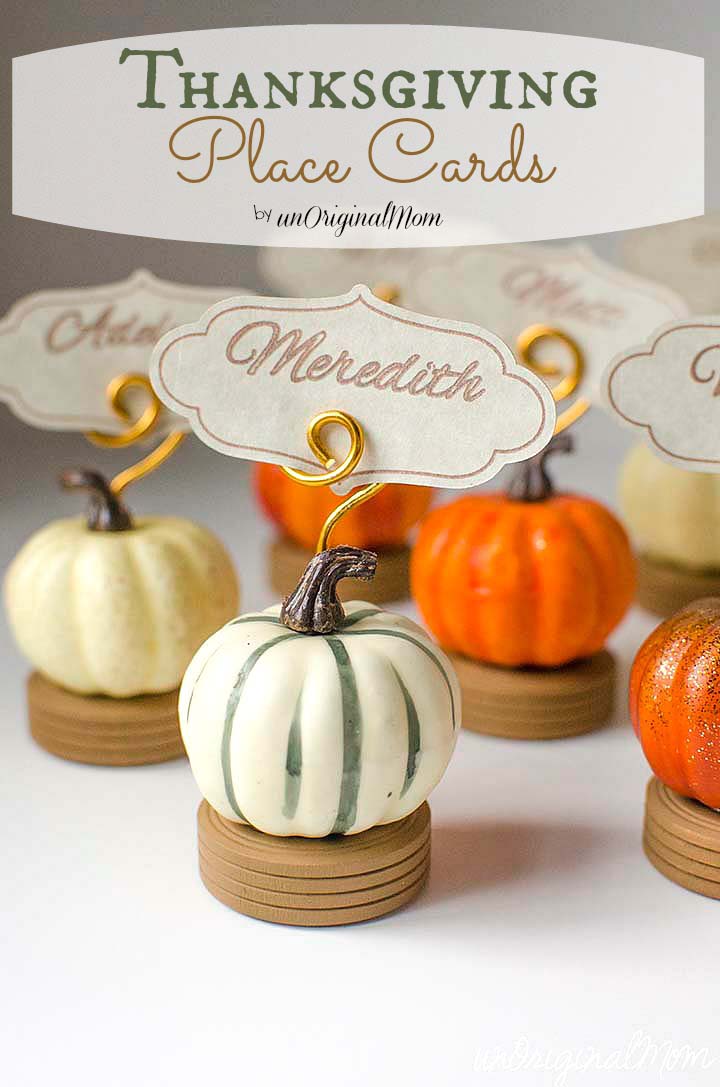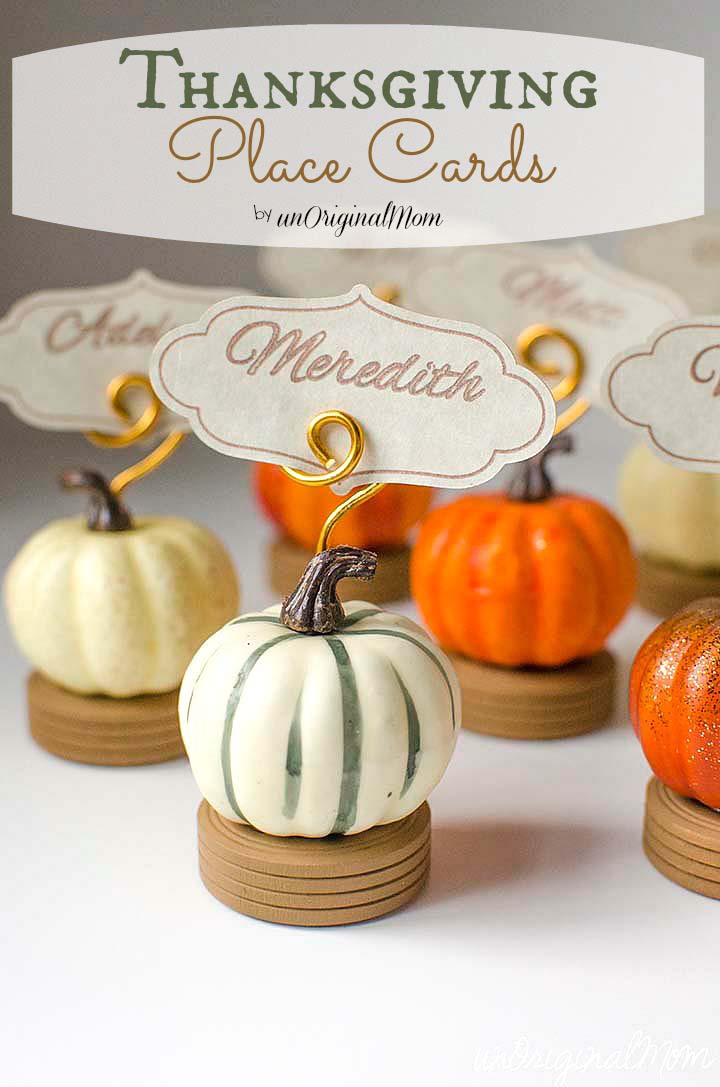 I have been looking for an excuse to make place cards like Lauren over at The Thinking Closet for a while now…ever since buying my own set of Silhouette sketch pens!  Plus those little Gold Animal Place Card Holders are just too darn snazzy.  So I freely admit that she is the inspiration behind the idea for these place cards!  But I put my own Thanksgiving spin on them ;-)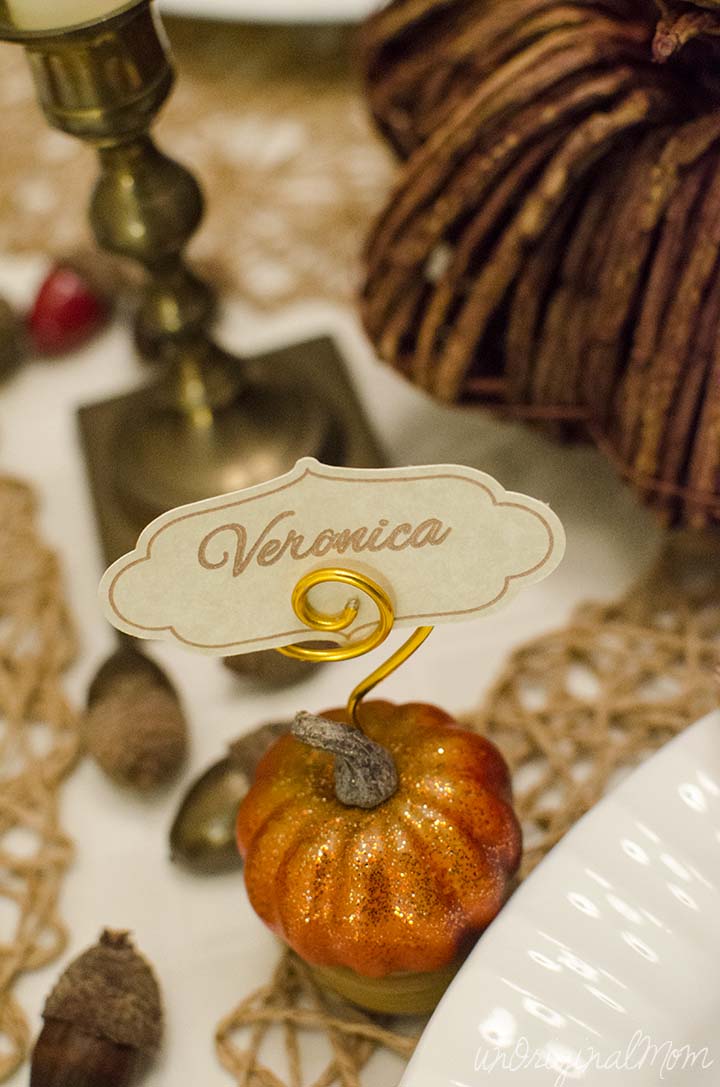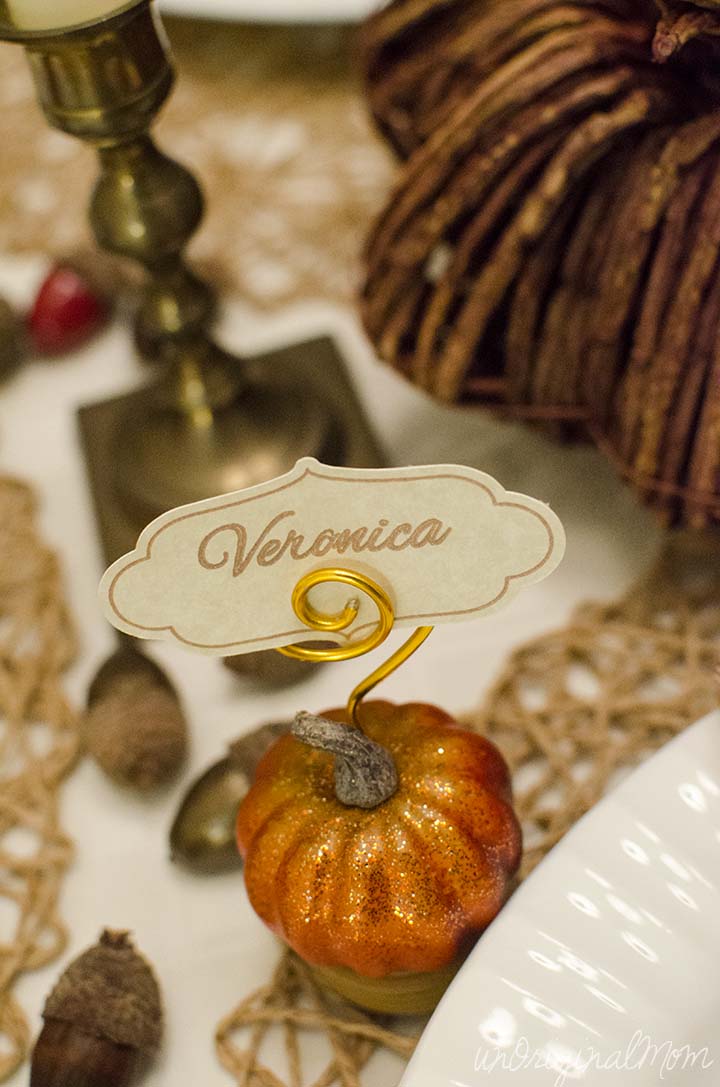 Thanksgiving was the perfect excuse opportunity I needed to try making my own place cards.  Seriously, it was too easy!  I used a bronze Silhouette sketch pen: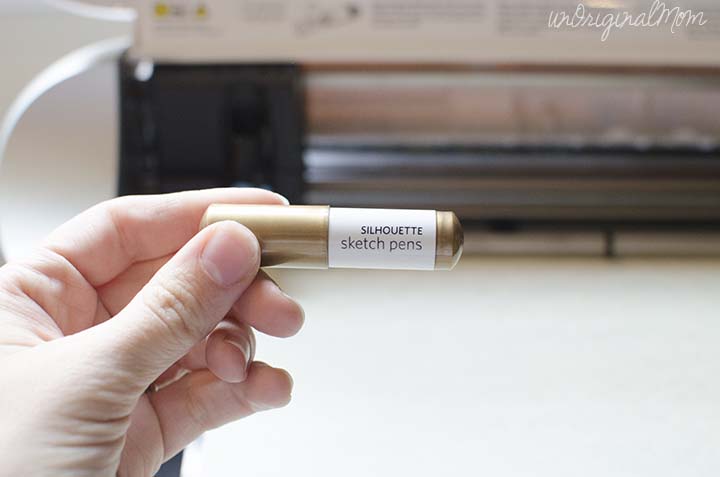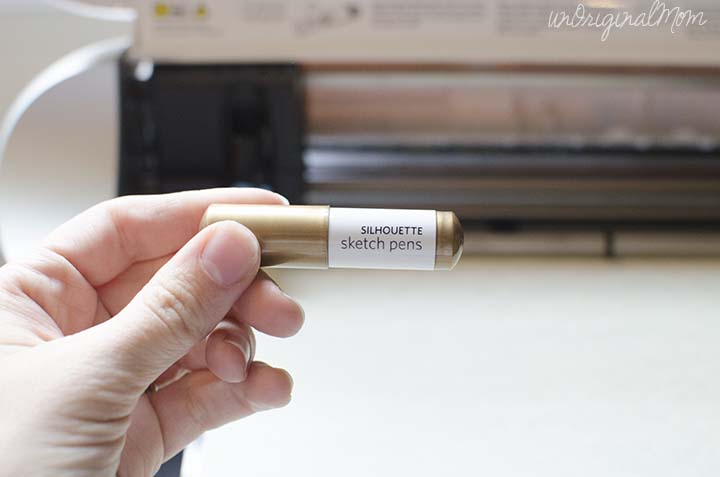 And followed Lauren's awesome tutorial to design, sketch, and cut my place cards.  (Yes, those are a lot of place cards…love my big ol' family and Thanksgiving at Grandma's!)  If you don't have a Silhouette, you could easily just use a color printer and a pair of scissors!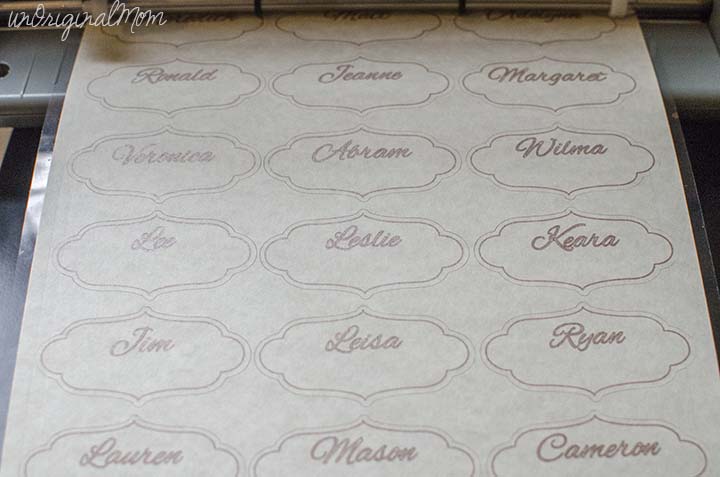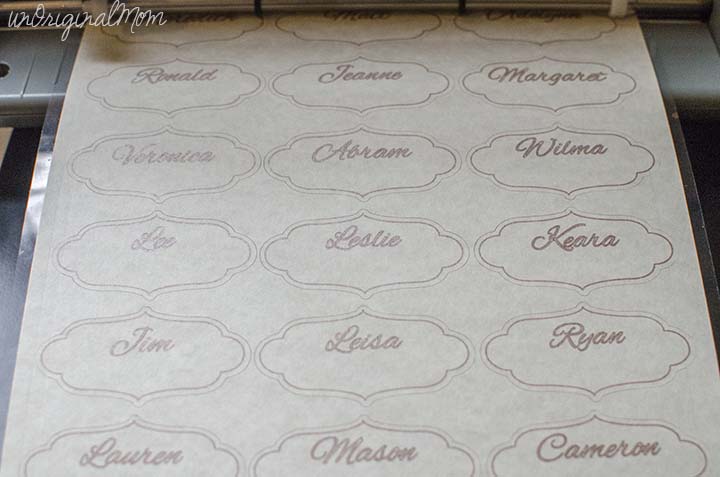 Next, I turned to my place card holders.  I found these adorable little pumpkin vase fillers on clearance at Michael's and thought they'd be perfect!  I picked up some floral wire at the dollar store, too.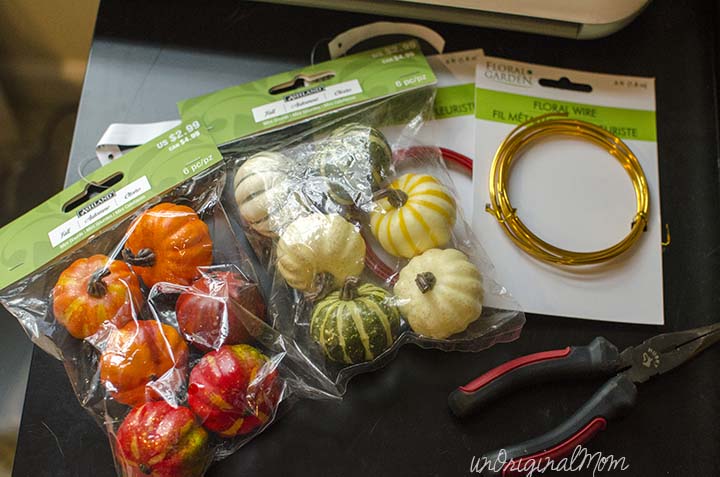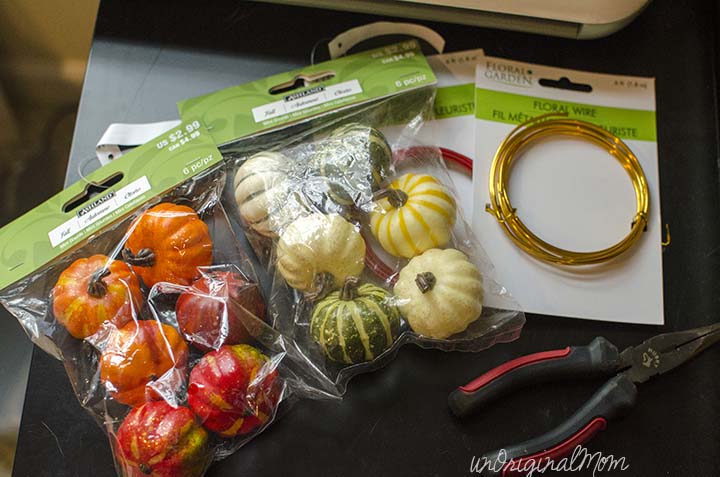 But then I ran into two problems: 1) the pumpkins were EXTREMELY light and weren't heavy enough to hold up the wire and place card, and 2) they weren't flat on the bottom.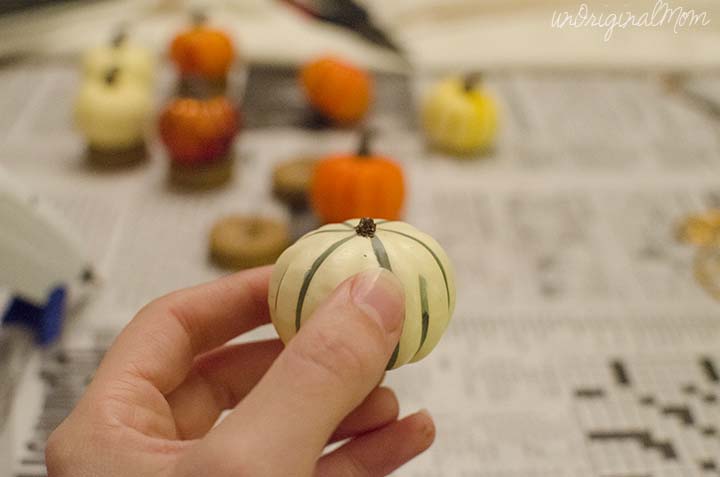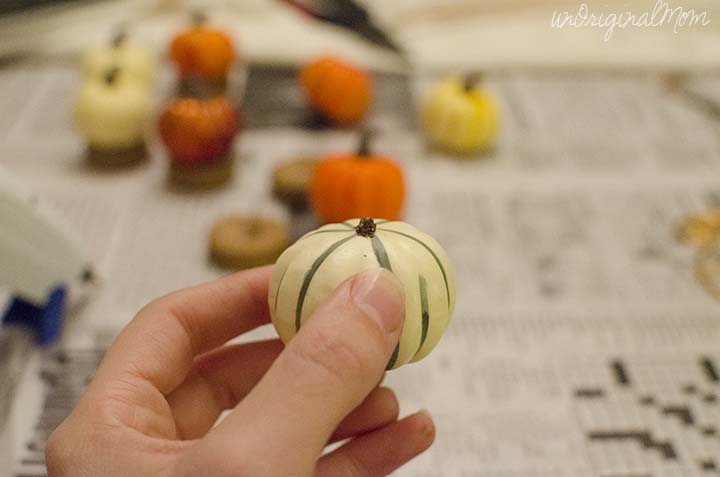 Hmmm…how to get them to stand up on their own?  Time for some problem solving!  I was initially thinking about getting a washer or nut that I could glue to the bottom to weigh it down.  Mommy-daughter trip to Lowe's!  But while searching for the right kind of hardware for my craft emergency (and getting odd stares from the other men in the aisle as I was holding up my cute little foam pumpkin to different sizes and shapes of nuts and washers!) I came across a little drawer full of wooden accessories – mostly for building wooden toys, I'd assume.  These little wheels were perfect!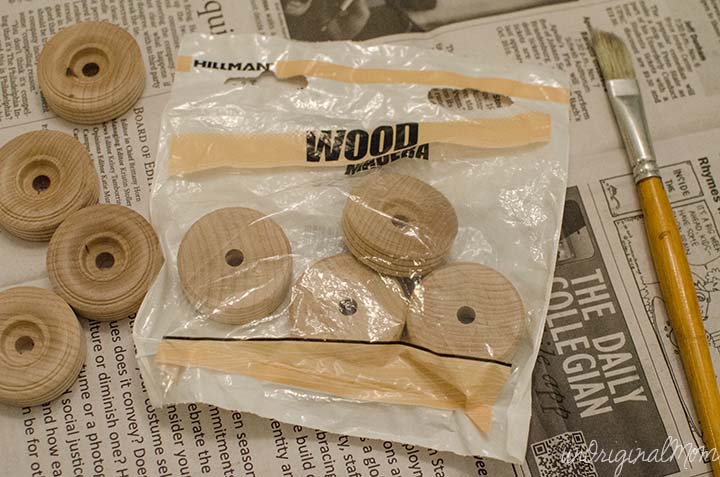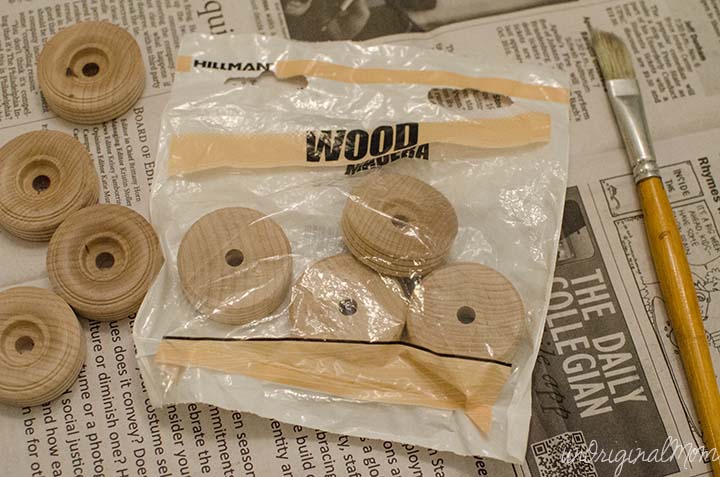 So I painted them brown and hot glued them onto the bottom of the pumpkins.  Not what I had originally envisioned, but very functional and much more substantial this way.  Plus it makes the pretty pumpkins a bit more visible on the table among the place settings.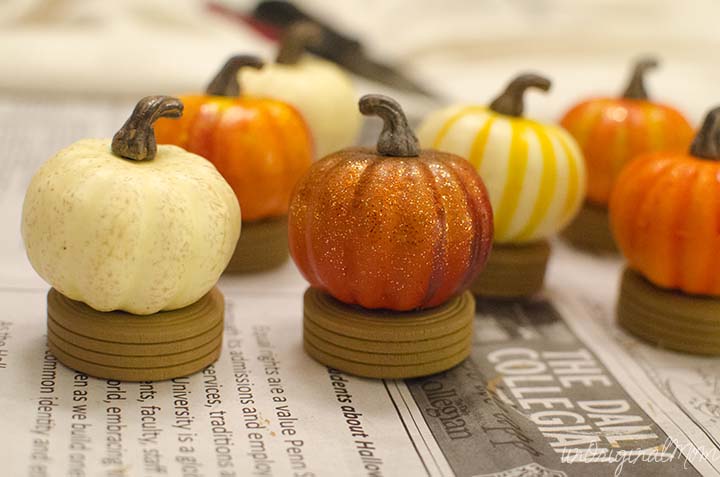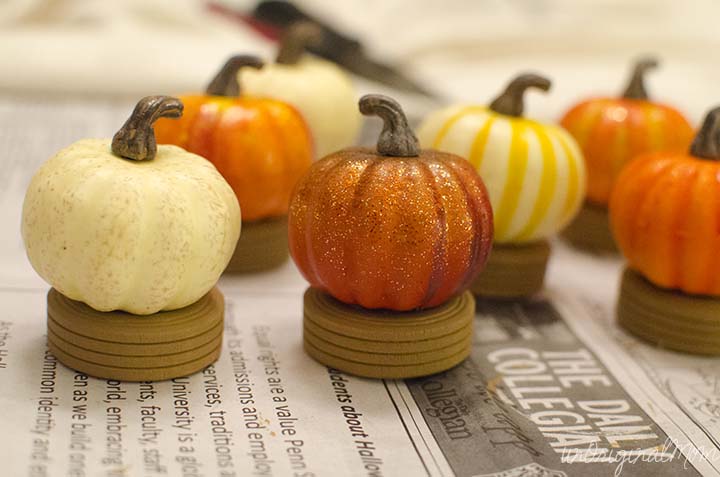 The last step was making the spiral place card holder out of wire, using a pair of pliers.   You can't really go wrong with this part…just make it however you want!  I tried to make all of them pretty much the same, for uniformity's sake.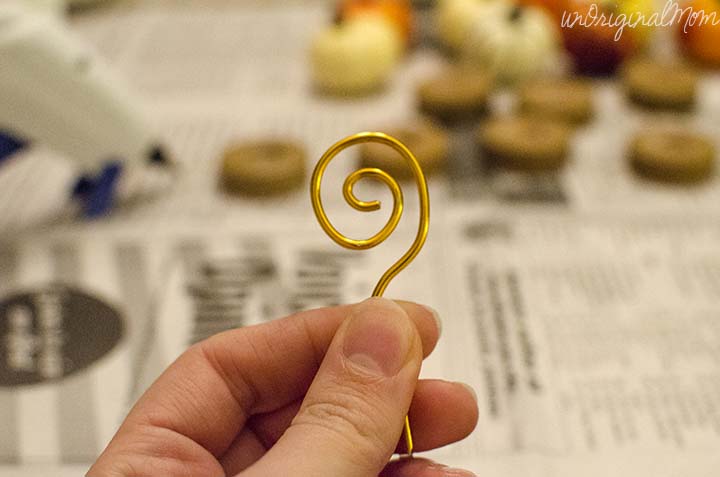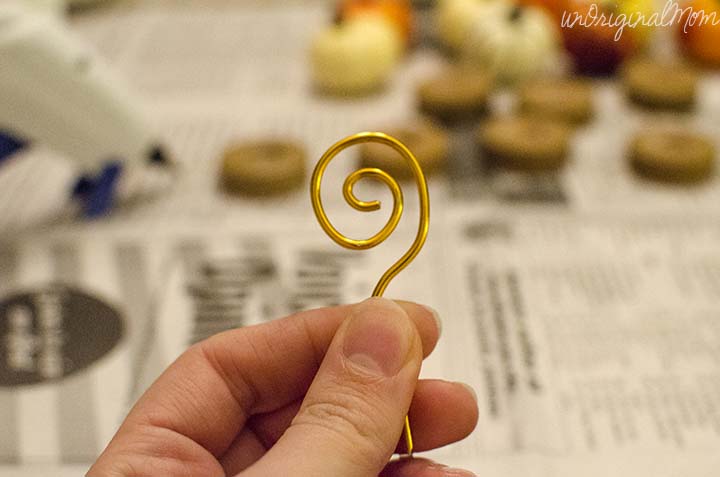 The pumpkins were soft foam, so it was easy to just push the end of the wire right into the top of it.
And, ta-da!  Presto Thanksgiving place card holders!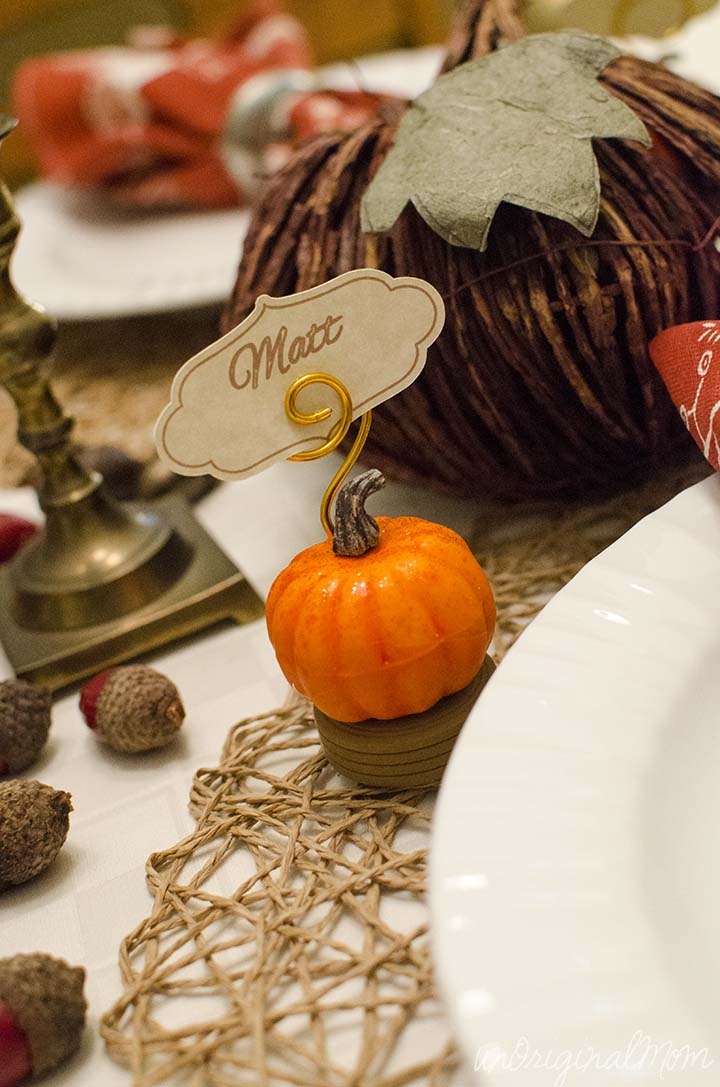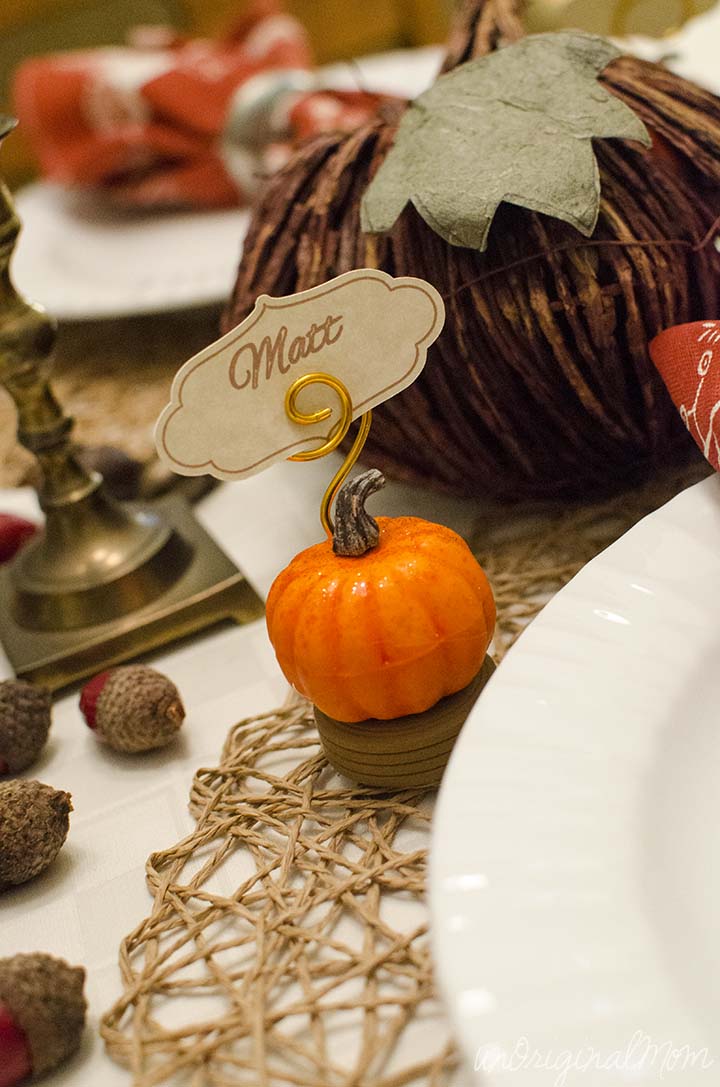 All in all, a pretty easy (and very inexpensive!) project that will look lovely on our Thanksgiving table.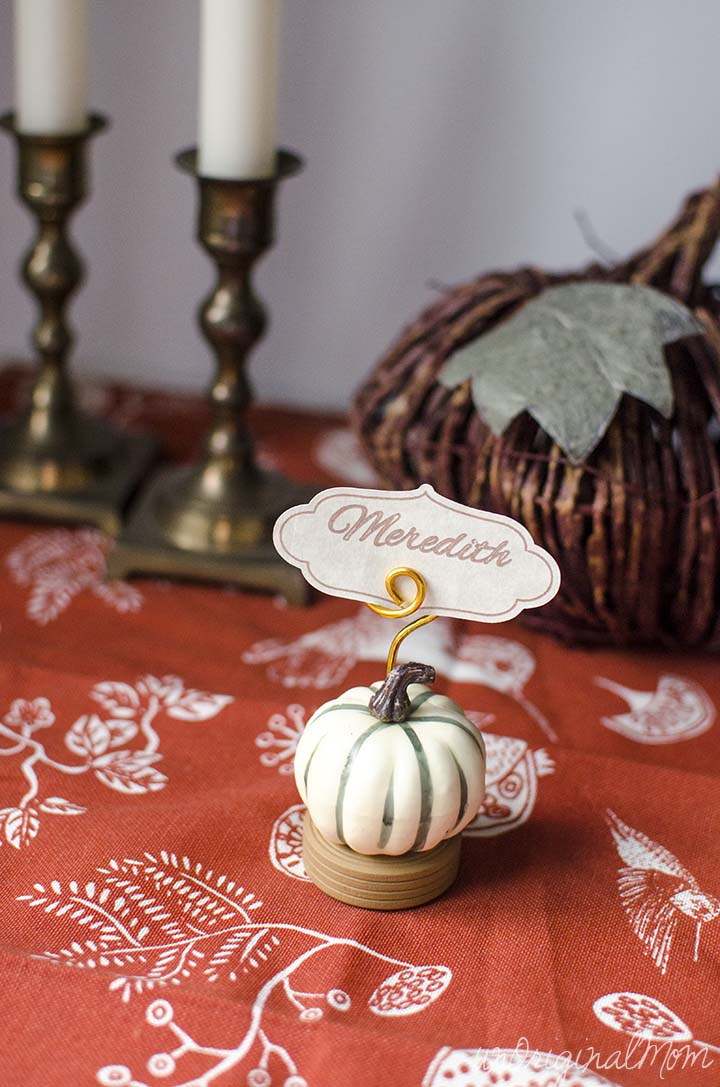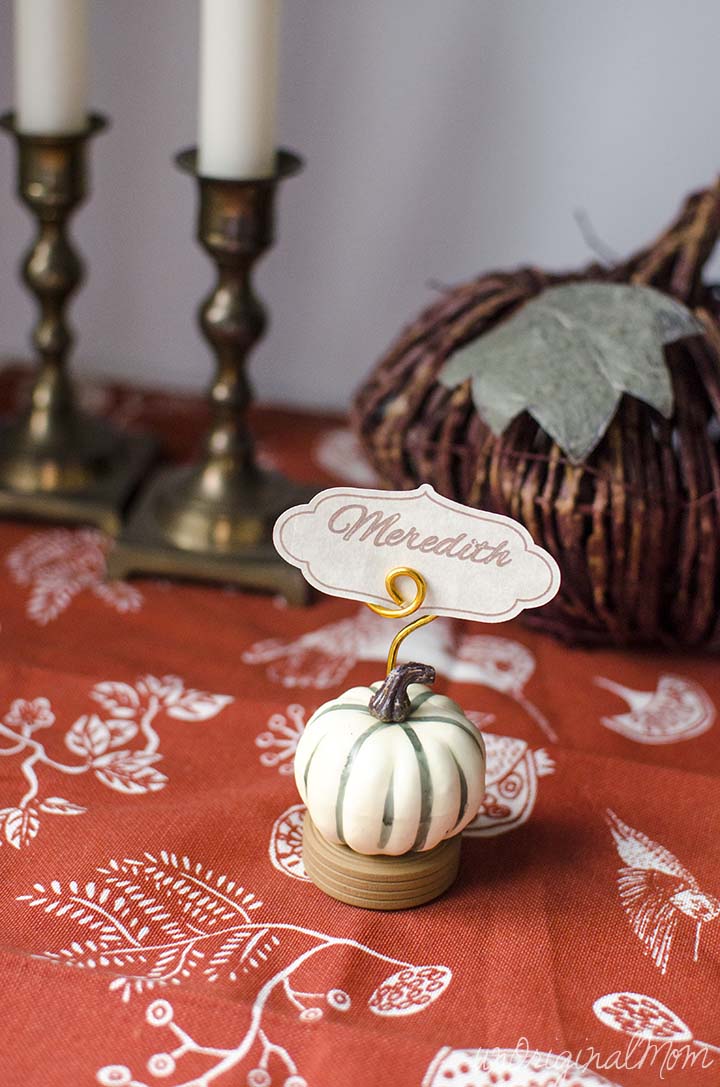 You could easily make place card holders like this out of lots of different objects…for Thanksgiving, Christmas, or just because!
Have you made anything for your Thanksgiving table?  Leave a comment and tell me, I'd love to hear about it!


Get your copy of my FREE meal planning binder!
Sign up to get a free copy of my meal planning system - an 11 page printable meal planning binder, complete with a pantry inventory, shopping list, and more to help get on top of your menu each week!