We're a month away from Thanksgiving (can you believe it??), but did you know before Thanksgiving comes Friendsgiving? Have you heard of it? In case you haven't, it's a trend that's been picking up steam in recent years.  Friendsgiving is basically an extra Thanksgiving dinner with your friends that you celebrate before you head home to gather with family. I mean, who doesn't want to have an extra turkey dinner?? I'm all about that.
I'll be honest, I love Thanksgiving with my family. It's loud, crazy, full of food and people I love – I wouldn't have it any other way. I realize that I'm one of the lucky ones without much family drama or conflict, though, and for many of you, Thanksgiving might not hold the same happy memories that it does for me. Regardless, I love the idea of being able to celebrate a special meal with some of the people who are most important to you – the people you *choose* to invite into your life, that aren't just there out of obligation. Often times, this season can get so busy that you don't get a chance to be purposeful about time with those who are most important to you, so picking a date in early November for "Friendsgiving" seems like a perfect way to kick off the holidays!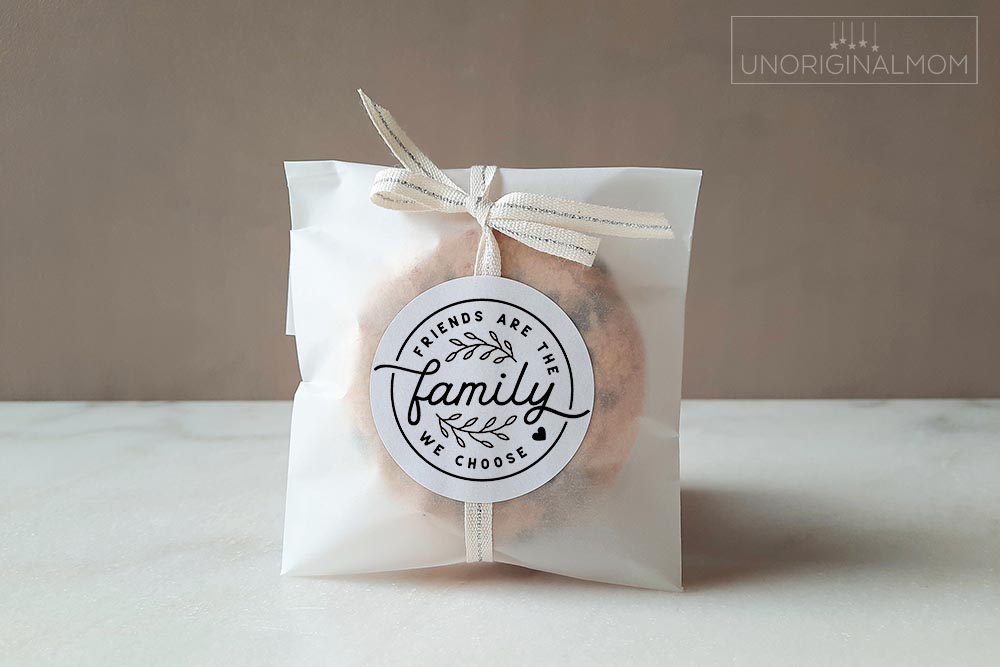 FREE FRIENDSGIVING SVG – FRIENDS ARE THE FAMILY WE CHOOSE
I love the quote "friends are the family we choose." It embodies the spirit of Friendsgiving so well – and yet, is a terrific year-round sentiment! I created a cut file that you can use for Friendsgiving celebrations – think stickers, napkin holders, a round wood sign, or even Christmas ornaments for take-home gifts!  – but you could really use this design year round. (It would be great for handmade Christmas gifts!)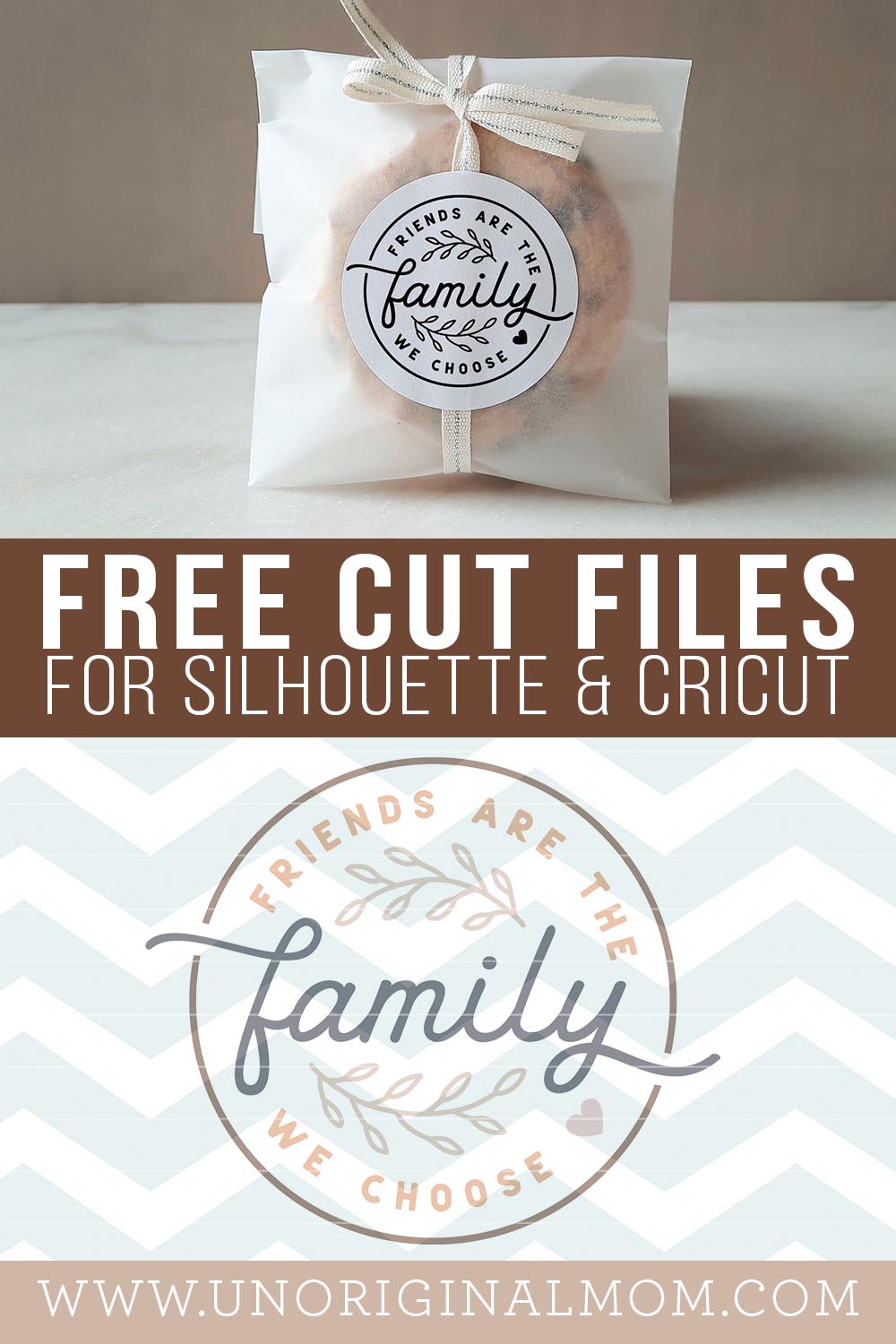 Get the SVG and .studio files here!
16 FREE FRIENDSGIVING SVGS
Speaking of Friendsgiving, some of my blogging friends have also created other Friendsgiving SVGs to share! There are some great ones here – both for Friendsgiving and to use year-round. Browse the links below to visit their websites and download your favorites.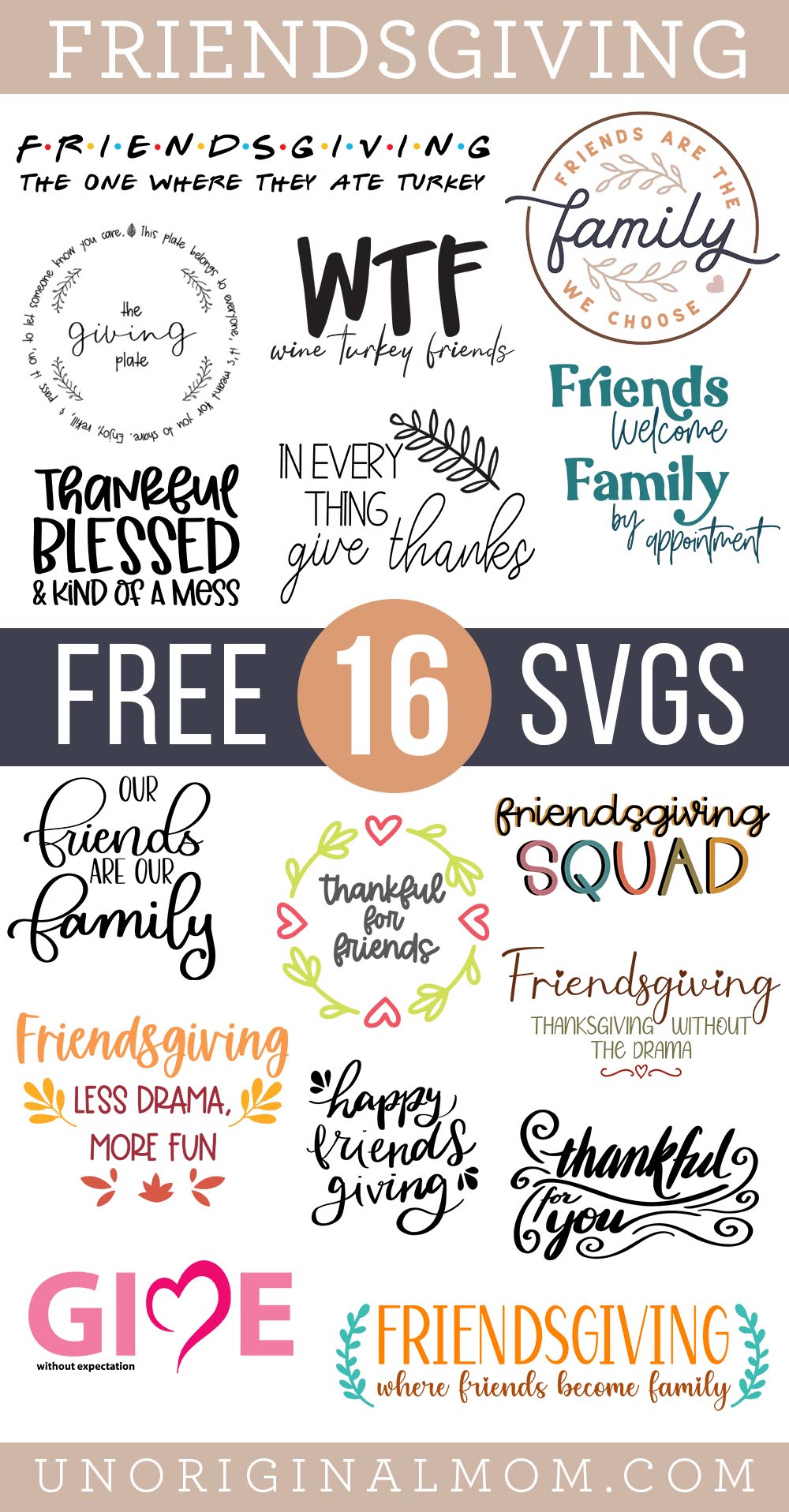 Thankful for Friends
Friends Welcome, Family by Appointment
Friendsgiving – less drama, more fun
Friendsgiving: Thanksgiving Without The Drama
Friends are the family we choose
Give without expectation
Friendsgiving- Where friends become family
Thankful Blessed and Kind of a Hot Mess
Friendsgiving
WTF: Wine, Turkey, Friends
Friendsgiving Squad
Our Friends are our Family
In everything give thanks
happy friends giving
Giving Plate
thankful for you



Subscribe to unOriginal Mom via email and get instant access to my library of FREE Silhouette Studio & SVG cut files - exclusively for email subscribers. Plus there's a new file added every month!