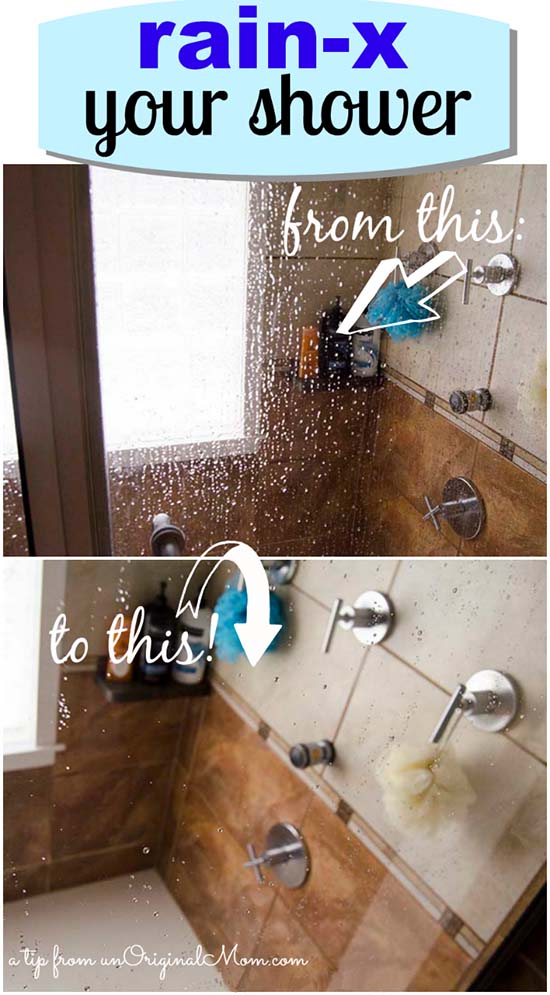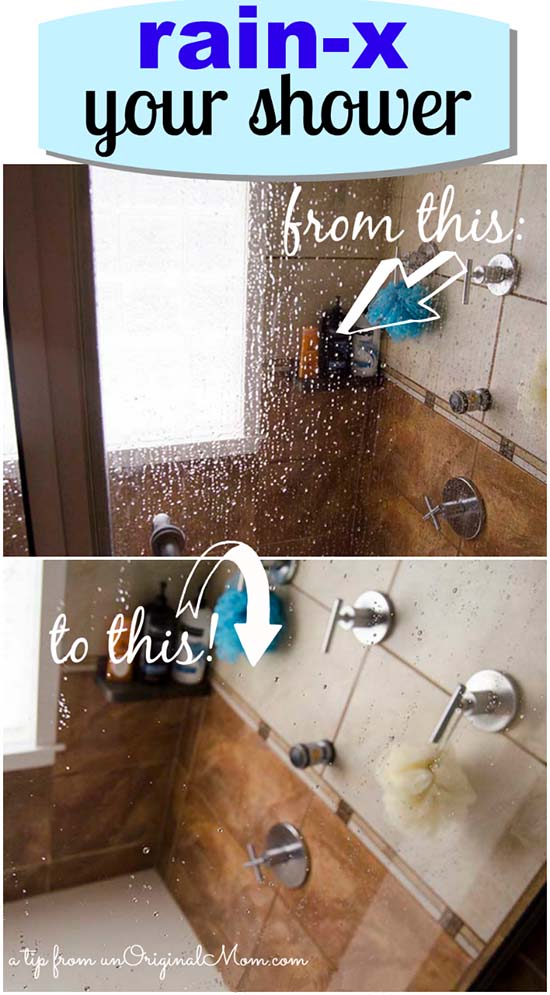 I posted this a few months ago over on Uncommon Designs as a contributor, but in case you missed it, I thought it was a tip worth re-posting!
We recently moved into a new house, and it has a to-die-for master shower.  I'm talking uber-over-the-top, need-a-diagram-to-know-which-faucet-to-turn-on kind of shower!  It took some getting used to…but now I'm officially shower-spoiled :-)  The only downside is that it's difficult to keep clean!  I'm still working on how to really get the grout clean (anybody have any great tips about that?), but I discovered a great way to help with the glass…Rain-X!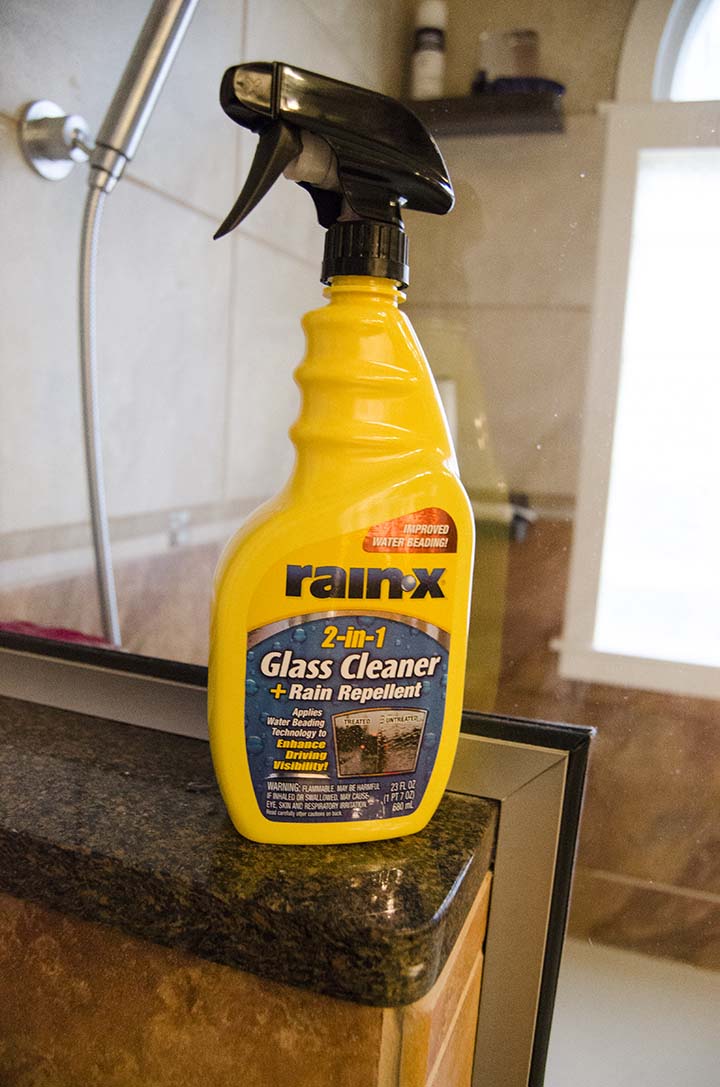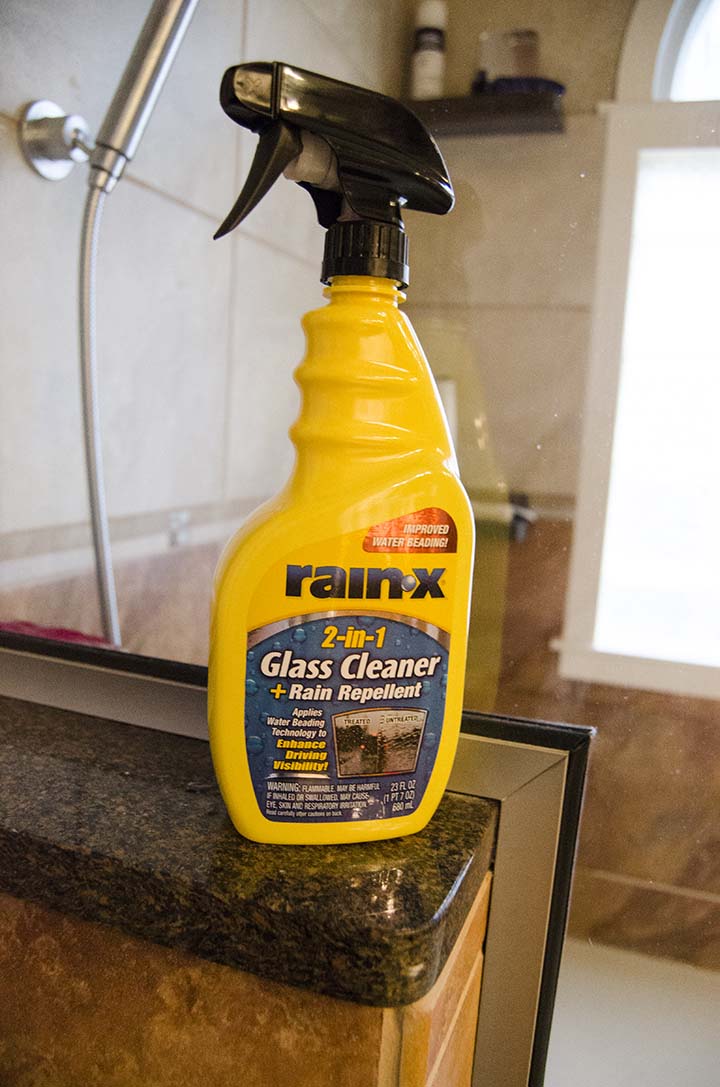 Rain-X is a product designed to be applied to the outside of your car's windshield – it causes water to bead and run off the windshield quickly.  I figured it'd be worth a try on the shower glass to see if it helped get rid of some of those pesky water droplets left behind after every shower!  Here's what the shower door looked like after morning showers: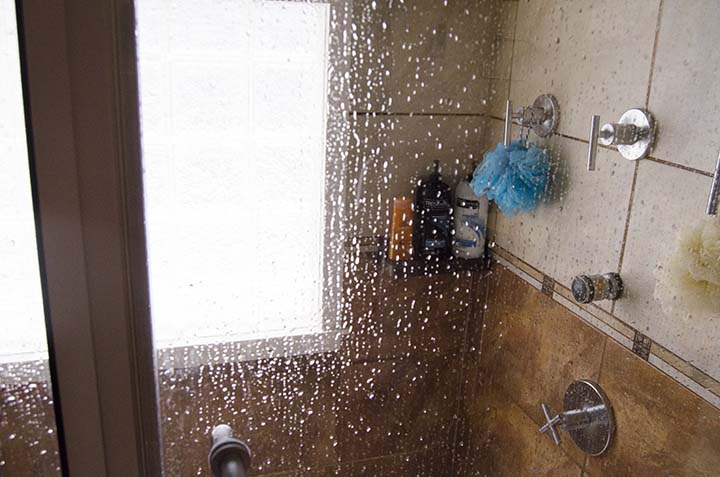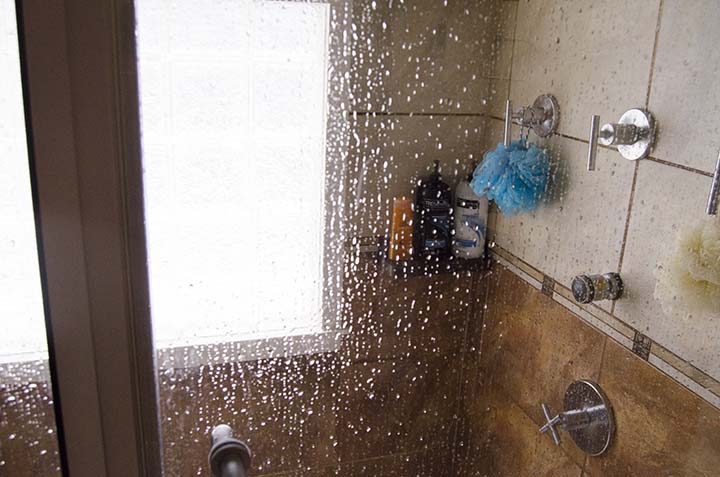 It doesn't help that we have pretty hard water at our house, so the water droplets that remain on the glass really scum up the glass quickly.  See how scuzzy it looks like when it dries?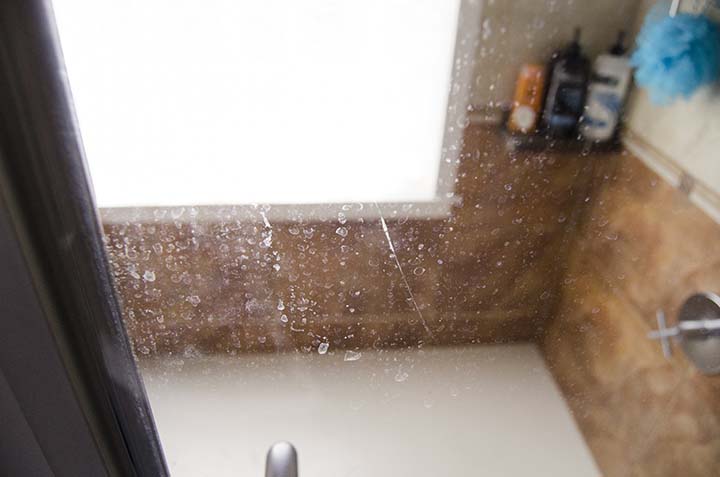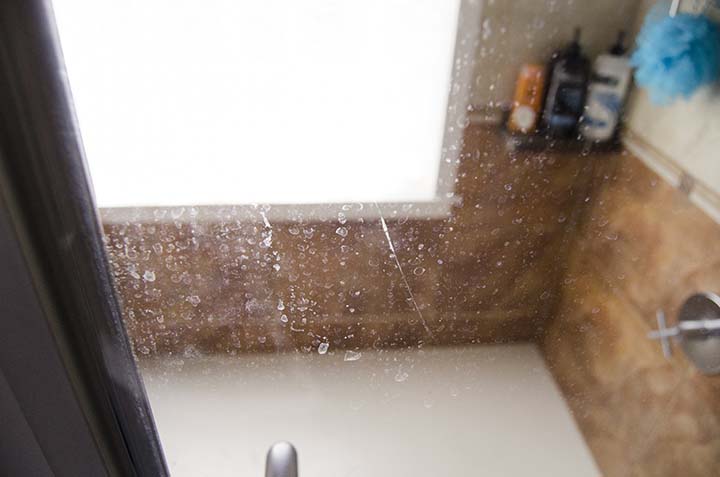 So I decided to apply some Rain-X to see if it made a difference.  After I cleaned the glass, I applied the Rain-X following the instructions on the bottle.  Now, this was a brand new bottle and there were no fumes to speak of…but I know that I've used Rain-X in the past and it has been really stinky!  Maybe it depends on the variety you get, or maybe it's only older bottles…but regardless, make sure to turn the bathroom fan on and open a window if you need to.  I used one microfiber rag to apply it, and another one to wipe the smudges clean after it had dried.
Note – The Rain-X website FAQ page does say that Rain-X is safe to use on glass shower doors.  I wouldn't let pets or children around while you're applying it or let them lick the glass or anything, but beyond that it seems just like using any other household cleaner.
Ta-da!  The water beads up and runs down the glass just like when you apply it to a car windshield!  It doesn't eliminate all of those little droplets completely, but it significantly reduces them!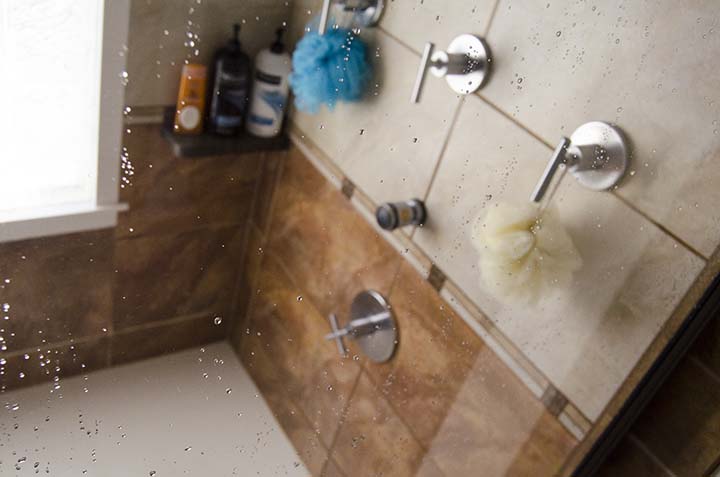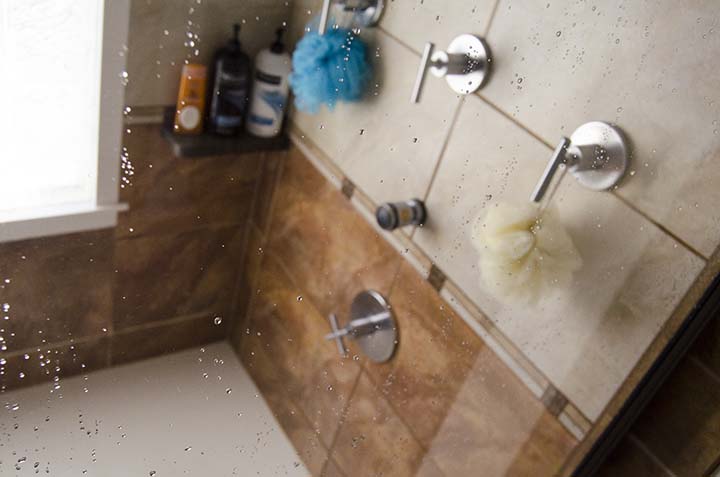 What a difference!  No more scummy shower glass after just a few days…this will help keep my shower clean for much longer!  I love cleaning shortcuts like that!
Do you have a favorite cleaning shortcut?  Leave a comment…I am always looking for more to try out!




Get your copy of my FREE meal planning binder!
Sign up to get a free copy of my meal planning system - an 11 page printable meal planning binder, complete with a pantry inventory, shopping list, and more to help get on top of your menu each week!