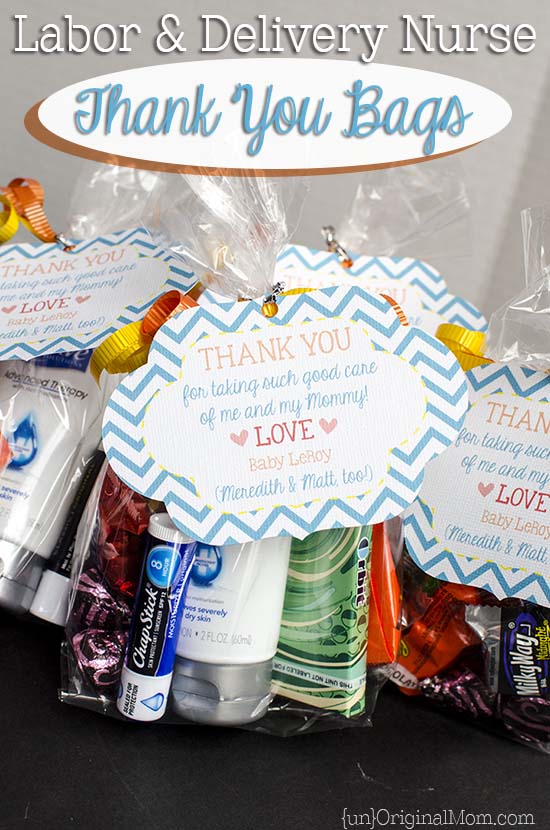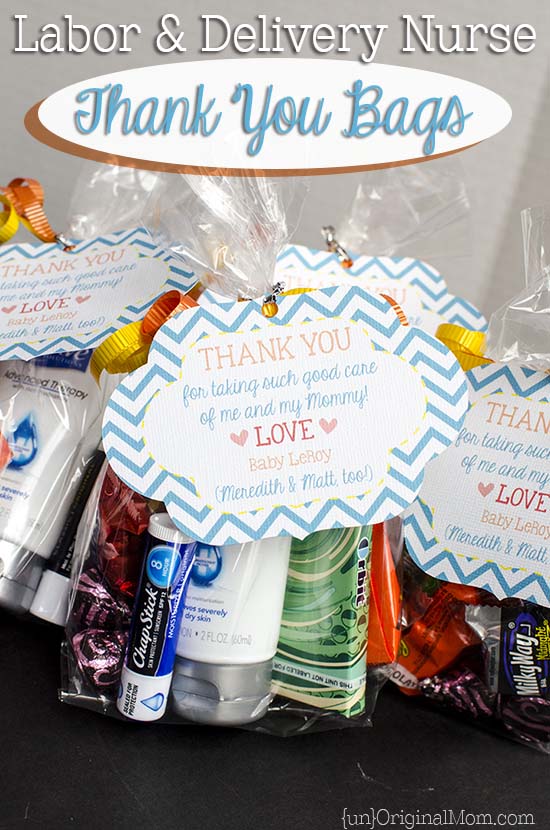 When I had my first baby we had a team of terrific nurses throughout our stay, but the nurse that was by my side throughout the final 8 hours of labor (including almost 3 hours of pushing!) was absolutely incredible.  Her name was Sarah, and she was patient, encouraging, and just amazing in every way – I really don't know how I would have gotten through labor without her.  I had every intention of sending her a nice note with a gift card or something after we got home, but of course life with a newborn took over and I never ended up sending a thank you, and I've regretted it ever since.  This time, I figured I would go in stocked with little "thank you bags" to give to all of the nurses that care for me and the baby!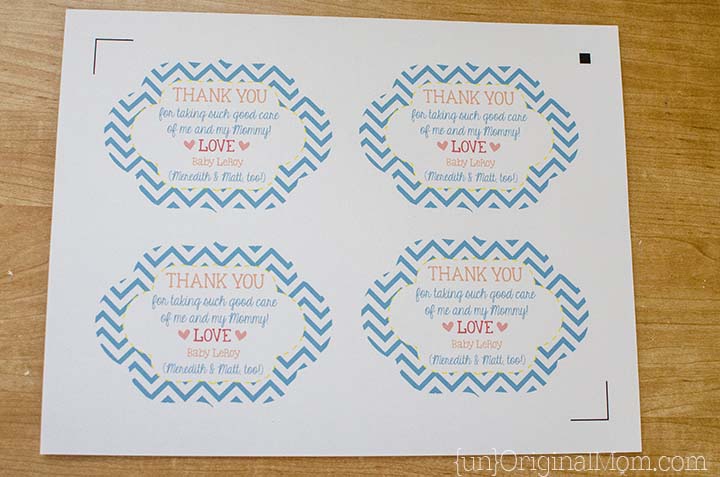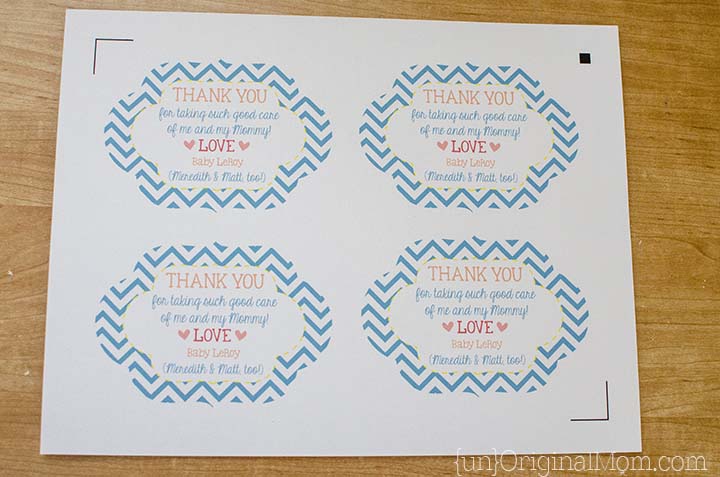 I used the "print and cut" technique with my Silhouette to design, print, and cut out little tags for the bags.  (Gender neutral, since we didn't know what we were having!)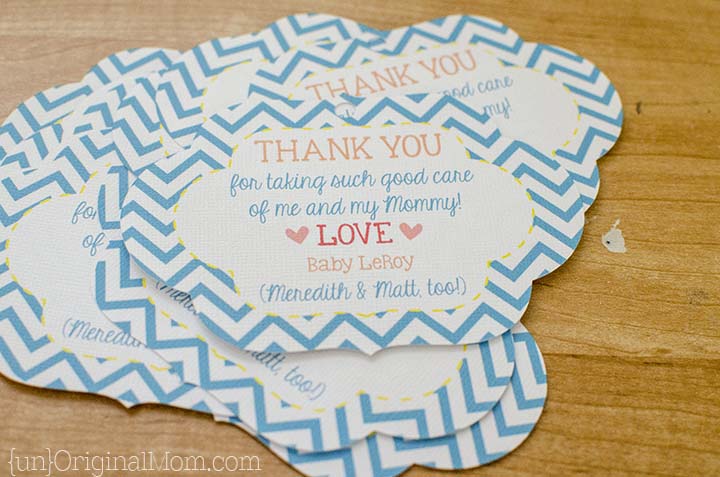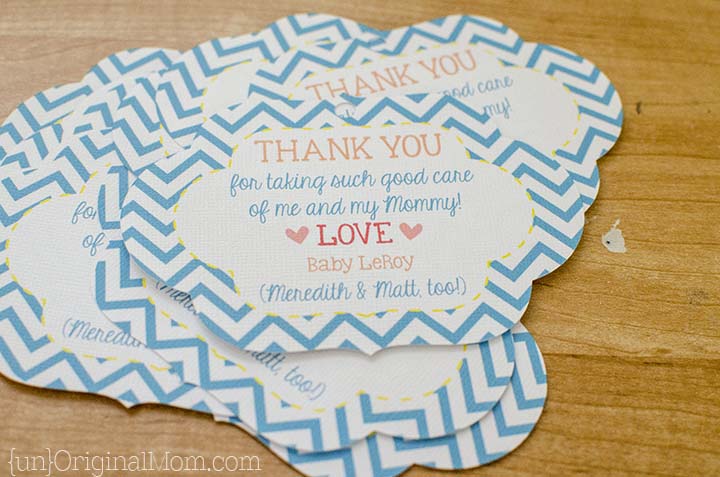 Then I filled up some little cellophane treat bags with goodies, tied them shut with colorful ribbons, and added my tags.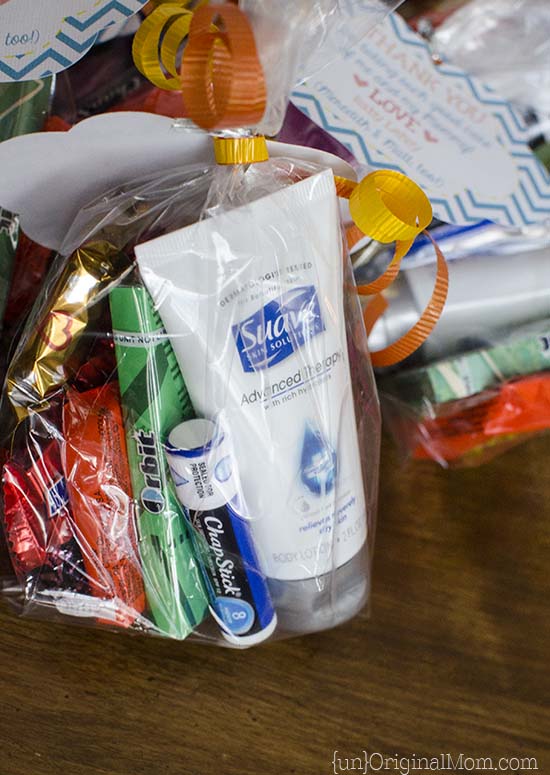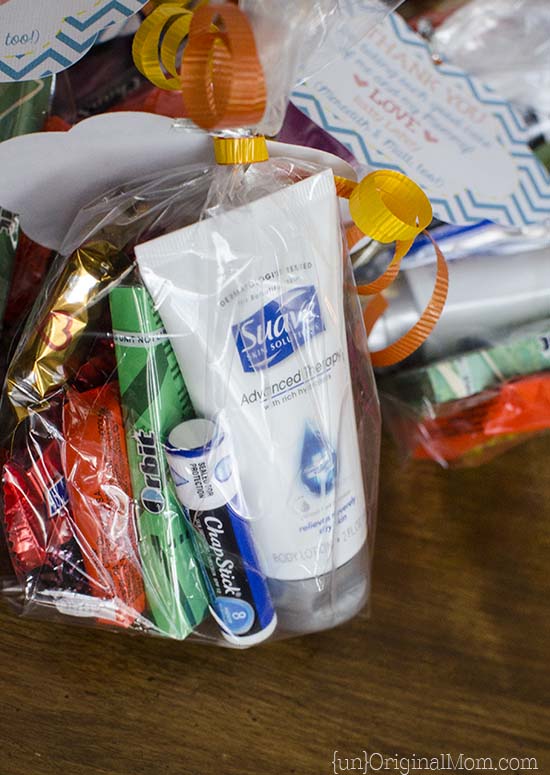 I included a travel-sized lotion, chap stick, a pack of gum, and a big assortment of candy.  I ended up making 12 bags (making sure we'd have enough to give a bag to every nurse that cared for me or baby over our entire 2 day stay), but if you were only making a couple to give to the nurses that work really closely with you during your actual labor & delivery, you could spend a little more $$ on each bag.  You could include reusable water bottles (use some vinyl to decorate them!), ID card holders, pens, full-sized candy bars, granola bars, Starbucks gift cards…or whatever you'd like!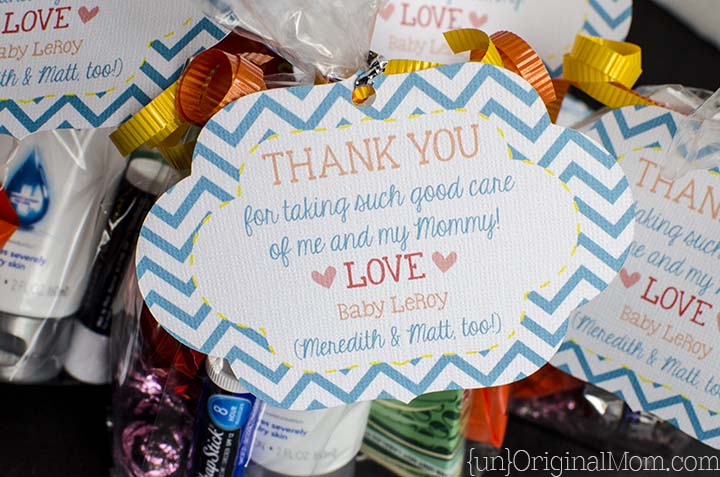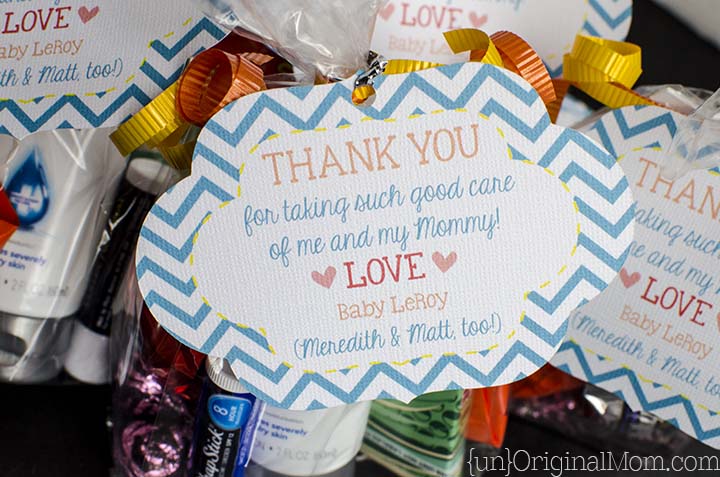 These little bags were a huge hit amongst the nurses…and it was really the least we could do to say "thanks" for all they did for us during our stay!  We gave one to the doctor and the anesthesiologist (my hero!) as well, and they loved them too.  It's really the least we could do for the big role these folks played in bringing our baby boy into the world!
And here's another little "thank you" type gift you can bring along with you to the hospital for the daddy-to-be: put together a Daddy's Hospital Survival Kit!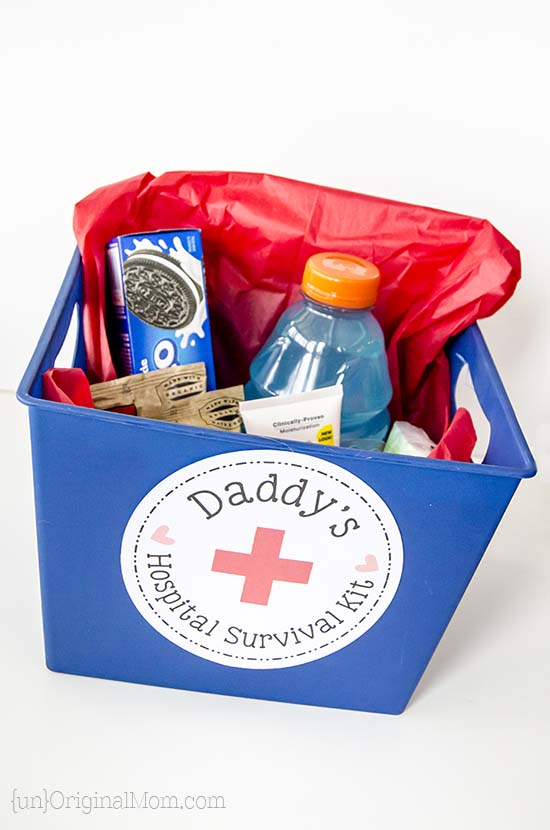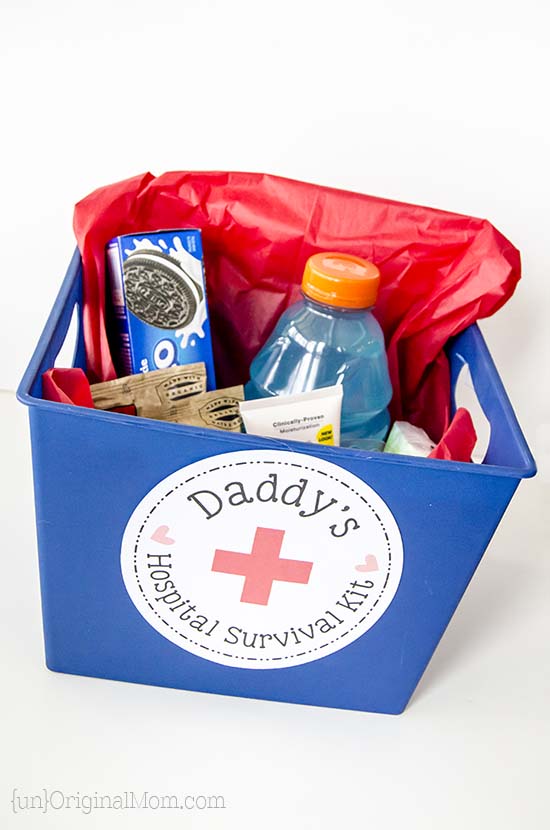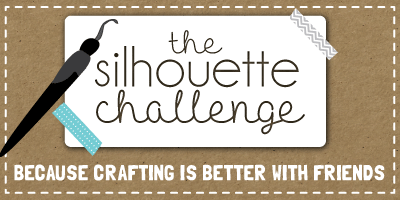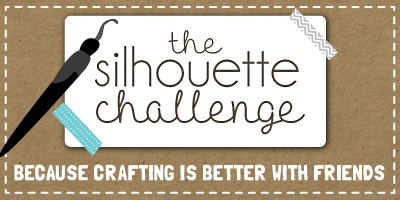 The "print and cut" technique is really one of my favorite things to do with my Silhouette!  If you have no idea what I'm talking about, here's a quick overview: no, the Silhouette machine itself doesn't actually print, but you can add "registration marks" to your designs and then print directly from the Silhouette Studio software to your printer (or use this tutorial to print at a print shop when you need high quality and/or mass quantities) – then when you load the printed design on your cutting mat, the Silhouette will "read" the registration marks and know exactly where to cut on your printed page!  It's great for gift tags, place cards, all kinds of labels, stickers, and more!
This month's Silhouette Challenge is full of all things print-and-cut…so if you're looking for project ideas, here is a BOATLOAD of terrific inspiration for you!  Browse through the collage below by clicking directly on the images or clicking the links below the collage.

1. Clever Someday // 2. TitiCrafty // 3. GingerSnapCrafts.com // 4. My Paper Craze // 5. Simply Kelly Designs // 6. Little Blue's Room // 7. Mama Sonshine // 8. Small Stuff Counts // 9. Dragonfly & Lily Pads // 10. GiveMeAPaintbrush // 11. Please Excuse My Craftermath… // 12. Barb's Life // 13. GetSilvered // 14. Lil' Mrs. Tori // 15. Minted Strawberry // 16. unOriginal Mom // 17. Where The Smiles Have Been // 18. Persia Lou // 19. Silhouette School // 20. From Whine to Whine // 21. DailyDwelling // 22. Creative Ramblings // 23. Paper Garden Projects // 24. It Happens in a Blink // 25. Perfectly Fabulous // 26. Adventures in All Things Food // 27. Create & Babble
Is there someone in your life you could bless with a little "thank you" treat bag like this?


GRAB YOUR FREE BABY SHOWER PLANNING CHECKLIST!
The perfect party is all in the preparation. This complete baby shower planning checklist will help you with every step along the way!