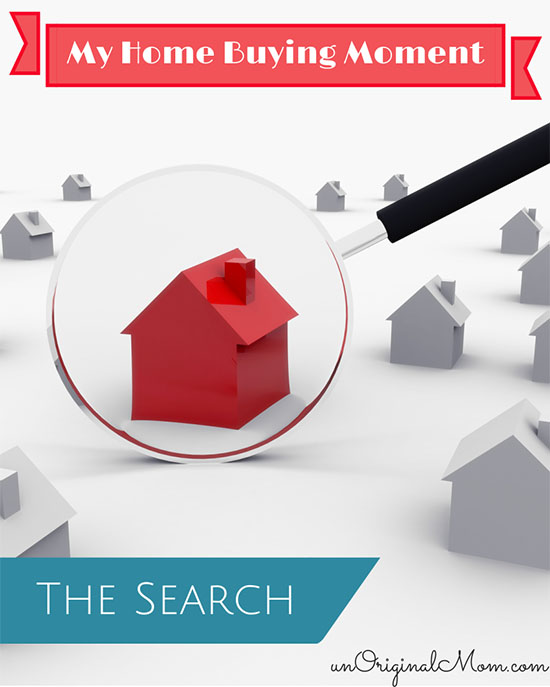 Disclosure:  This post was sponsored by Trulia to share part of my home buying story.  As always, all thoughts and opinions are my own.
I have shared many tips and "pearls of wisdom" that we gained in our home buying journey through my House Hunting Series – beginning with "8 Things You Need to Know BEFORE You Start House Hunting," "Tips for the Hunt," and "Staging to Sell."  I wanted to take a little time-out (a "home buying moment," if you will) to tell you some of our story!
Home Buying Moment: Our first home!
My husband, Matt, bought a cute little two bedroom townhouse back in 2008 after graduating from college – it was probably the best financial decision he could have made at the time!  He lived with roommates and charged them rent for the first two years until we got married in 2010 and I moved in.  It was an absolutely perfect place for us to start out, and we worked hard to make it our own.  Matt and his dad installed hardwood flooring throughout the main floor, turned the second bedroom into an absolutely gorgeous nursery with board and batten wall treatments, and even installed a double window in the living room!
Home Buying Moment: Starting to get a bit tight…
But, shortly after having our baby girl in the summer of 2012, we realized that a two bedroom townhouse wasn't going to work for us much longer.  We debated how long to stay – the original plan was for at least another 3-5 years while we saved to be able to build our "dream house."  It certainly would have been doable if we had to, but with interest rates at an historic low, the market being great for buyers, plus the constant demand for townhouses in our college town…we knew we'd never be able to get as much house for our money as we could then!
Home Buying Moment: Time to start looking!
I had been full of "wishful thinking" for a while (or maybe I was just watching a bit too much HGTV!) and was keeping a pretty active eye on the online real estate listings in our area for an idea of what was out there and what we could expect to get for our money.  The "kick in our pants" to get a move on was when we saw a house online that we both really liked – but didn't know what to do next!  We finally called up a Realtor that came highly recommended by some trusted friends, sat down with her to talk over our ideas, and got to work actively house hunting.
Home Buying Moment: So. Many. Houses.
At first, it was a flurry of houses to see.  We saw a few that made us have some serious conversations…but we just didn't find anything we loved enough to make an offer.  The main problems we were finding with houses were not enough living space (family room was too small, no space for a music room, small kitchen, etc.) or the lot size was too small.  Or the house was too expensive.  We weren't afraid of a little work (in fact, at first we were looking for a semi-fixer-upper to be able to afford more house for our money), but we just couldn't find the right house for us.
After searching for several months and seeing MANY houses, we seriously considered building.  We even sat down with a builder and came up with a few different rough plans for a house.  There's a longer story there, but as much as we desperately wanted to build our beautiful dream house, we simply couldn't afford to build the house we wanted at that point (in terms of our budget priorities, anyway) and decided that if we were going to build, we wanted to do it right – without cutting lots of corners or making big sacrifices.  So we had to say no.
Home Buying Moment: A happy budget surprise!
But it turns out that wasn't an entirely futile exercise – as part of our number-crunching to consider how much we could truly afford to budget towards building a house, we discovered that my husband was overdue for a change in his income tax withholding!  Rather than letting the government hold all that money until tax-refund time, we'd much rather be able to budget that money as we see fit on a monthly basis.  That bump in monthly take-home pay allowed us to up our house purchasing budget by just enough…
…that when we got the call about this house being for sale, we knew we were VERY interested!
There is much more to our home buying story, especially because the home we bought never actually went on the market.  But you'll have to come back to read PART TWO of our story, My Home Buying Moment: Making an Offer.
Are you in the midst of buying or selling a home?  Or maybe you're planning to in the near future?  Trulia is a really incredible resource that you should check out.  They've got online listings, a great mobile app, posts with advice from professionals on all aspects of buying and selling, and even an online community where you can post questions! And Trulia really knows and understands the highs and lows that come with buying a home – head over here to be entertained by some more Home Buying Moments!
Have you ever bought a house?  What are some of your most memorable home buying moments?  Leave a comment…I'd love to hear your story!




Get your copy of my FREE meal planning binder!
Sign up to get a free copy of my meal planning system - an 11 page printable meal planning binder, complete with a pantry inventory, shopping list, and more to help get on top of your menu each week!